PIB News National
Constitutional Provisions/ Govt. Initiatives towards Welfare of Tribals
---
Several provisions have been incorporated in the Constitution for safeguarding and promoting the interests and rights of the Scheduled Tribes in various spheres so as to enable them to join the national mainstream.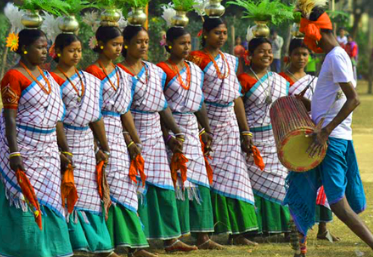 (Image Source: Odisha Tourism)
Constitutional Provisions
Article 46 of the Constitution provides that the State shall promote with special care the educational and economic interests of the weaker sections of the society and in particular, of the Scheduled Castes and Scheduled Tribes and shall protect them from social injustice and all forms of exploitation.
Article 15(4): Reservation in educational institution has been provided in Article 15(4).
Article 16(4), 16(4A) and 16(4B): Reservation in posts and services has been provided in Article 16(4), 16(4A) and 16(4B) of the Constitution.
Article 23 which prohibits traffic in human beings and beggar and other similar forms of forced labour has a special significance for Scheduled Tribes. In pursuance of this Article, Parliament has enacted the Bonded Labour System (Abolition) Act, 1976.
Article 24 which prohibits employment of Children below the age of 14 years in any factory or mine or in any other hazards activity is also significant for Scheduled Tribes.
Article 243D provides reservation of Seats for Scheduled Tribes in Panchayats.
Article 330 provides reservation of seats for Scheduled Tribes in the House of the People.
Article 332 provides reservation of seats for Scheduled Tribes in Legislative Assemblies of the States.
Article 334 provides that reservation of seats for Scheduled Castes and Scheduled Tribes in the Lok Sabha and the State Vidhan Sabhas (and the representation of the Anglo-Indian Community in the Lok Sabha and the State Vidhan Sabhas by nomination) would continue up to January, 2020.
Article 244: Other specific safeguards have been provided in Article 244 (read) with the provisions contained in Fifth and Sixth Schedule to the Constitution.
Plans & Policies
The Scheduled Tribes and other Traditional Forest dwellers (recognition of Forest Rights) Act, 2006 (FRA)
For protecting the rights of Forest dwellers, in 2016, The Scheduled Tribes and other Traditional Forest dwellers (recognition of Forest Rights) Act, 2006 (FRA) was enacted.
FRA Act, administered by Ministry of Tribal Affairs (MoTA) recognizes rights of tribals residing in forests for generations but whose rights could not be recorded.
It provides for a framework for recording the forest rights so vested and the nature of evidence required for such recognition and vesting in respect of forest land.
The Panchayat (Extension of the Scheduled Areas) Act, 1996 (PESA)
It was enacted by the Centre to ensure self-governance through Gram Sabhas (village assemblies) for people living in scheduled areas.
PESA Act is administered by Ministry of Panchayati Raj (MoPR), Govt. of India.
It legally recognizes the right of tribal communities, residents of the scheduled areas, to govern themselves through their own systems of self-government, and also acknowledges their traditional rights over natural resources.
In pursuance of this objective, PESA empowers Gram Sabhas to play a key role in approving development plans and controlling all social sectors.
The Scheduled Tribes and Other Traditional Dwellers (Recognition of Rights) Act
It was notified in December, 2020 for implementation in J&K following which capacity building Trainings were organised.
It was formally rolled out at Srinagar on 13th Sept, 2021 and at Jammu on 18th Sept, 2021.
Training of ST Representatives of PRI
The Ministry of Tribal Affairs in coordination with State TRIs have been organizing training programs for officers of State Governments responsible for implementing these acts and also for representatives of Panchayati Raj Institute to make them aware about their constitutional rights.
Current News International
Bangladesh, Nepal & Lao PDR to get 'Developing' Country Status
---
On 24 November 2021, the UN General Assembly has adopted a resolution for Graduation of Bangladesh, the Lao People's Democratic Republic and Nepal from the least developed country category.
The three countries will graduate from the LDC category after an exceptionally extended preparatory period of five years (the standard period is of three years) to enable them to prepare for graduation.
The Committee for Development Policy (CDP) is mandated by the General Assembly (GA) and the Economic and Social Council (ECOSOC) to review the list of LDCs every three years and to make recommendations on the inclusion and graduation of eligible countries using the following criteria:

Income
Human Assets
Economic and Environmental Vulnerability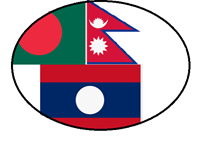 Graduation Thresholds: 2021 Triennial Review
Gross National Income
(GNI) per capita
GNI per capita: $1,222 or above
Income-only: $2,444 or above
Human Assets Index
(HAI)
66 or above
Economic Vulnerability Index
(EVI)
32 or below
Impact of Graduation: Double Edged
Pros: Certain preferential provisions in export, provision of subsidy to agriculture and infant industries and access to climate finance are likely to cease after transition from LDC.
Cons: Enhanced confidence of international financial bodies, improved credit rating and higher FDI are expected to benefit after the transition period is completed.
News Crux Important Days/Weeks
26 November: Indian Constitution Day 2021
---
Constitution Day, also known as National Law Day, is observed annually on 26 November to commemorate the adoption of the Constitution of India.
The Constituent Assembly adopted the Constitution of India on 26 November, 1949, and it came into force on 26 January 1950, which is celebrated in the country as Republic Day.
Dr. B.R. Ambedkar, who was the Chairman of the Constitution drafting committee.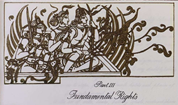 News Crux Important Days/Weeks
26 November: National Milk Day
---
Every year since 2014, Dr Verghese Kurien's birthday (26 November) is observed as National Milk Day.
This year (November 26, 2021), marks his 100th birth anniversary.
Dr Verghese Kurien is known as the 'Father of White Revolution' and 'Milkman of India' for his role in making India the largest milk producer in the world. He was also the brains behind 'Operation Flood,' which led to dairy farming becoming the country's largest self-sustaining industry, as well as the largest rural employment sector.
Kurien also helped set up the Amul cooperative society in 1946, in Gujarat's Anand.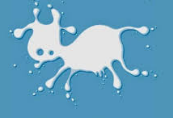 News Crux Defence/Military Exercises
Exercise 'Dosti'
---
The 15th edition of the Maldives, India, and Sri Lanka biennial Trilateral Exercise 'Dosti' was conducted in the Maldives from 20-24 November 2021.
The Exercise is conducted biennially among the Coast Guards of the 3 countries.
For many years after it was first launched in 1991, these exercises were bilateral, involving the Indian and the Maldives Coast Guards. In 2012, however, Sri Lanka joined these exercises for the first time.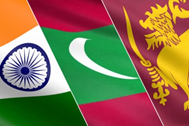 Current News National Defence
INS Vela Commissioned
---
INS Vela, the fourth submarine in the series of six submarines of Project-75, was commissioned on 25 Nov 21.
The Scorpene Class submarines are being built in India by the Mazagon Dock Shipbuilders Limited (MDL) Mumbai, under collaboration with M/s Naval Group (earlier DCNS), France.
The Scorpene submarines are extremely potent platforms, they have advanced stealth features and are also equipped with both long range guided torpedoes as well as anti-ship missiles. These submarines have a state of the art SONAR and sensor suite permitting outstanding operational capabilities. They also have an advanced Permanent Magnetic Synchronous motor (PERMASYN) as its propulsion motor.
The first of the six subs, INS Kalvari, was commissioned in 2017. After Kalvari, two more submarines under the contract, INS Khanderi and INS Karanj, were commissioned. Vela is the fourth, and sea trials are ongoing for Vagir, while the sixth, Vagsheer, is under construction.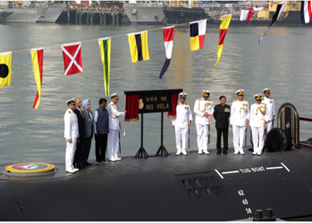 Current News International
Interpol General Assembly 2021
---
The 89th General Assembly of Interpol was held from 23 – 25 November, at Istanbul, Turkey which meets once a year.
The 90th INTERPOL General Assembly will be held in New Delhi, India in 2022.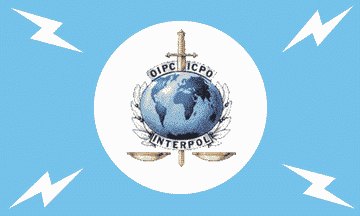 Highlights of 89th Meet
Ahmed Nasser Al-Raisi elected as President of Interpol
Ahmed Nasser al-Raisi, inspector general of the UAE's interior ministry, has been elected as the President of Interpol for a four-year term.
He has been accused of torture against UAE security forces.
Praveen Sinha from India elected as 'Delegate for Asia'
Praveen Sinha, special director at India's Central Bureau of Investigation (CBI), was elected 'Delegate for Asia' on the executive committee of the International Criminal Police Organization (Interpol).
The 13-member executive committee of the Interpol supervises the general secretariat's work, in line with the decisions of the general assembly, which is the supreme governing body of Interpol, comprising representatives from each of the member countries. The executive committee meets three times a year and sets organisational policy and direction.
About Interpol
Interpol is a vital body for tackling the rising spectre of trans-national organised crimes, terrorism and cyber-crimes.
It is headquartered in Lyon, France.
INTERPOL has 195 member countries, making us the world's largest police organization. They work together and with the General Secretariat to share data related to police investigations.
Each country hosts an INTERPOL National Central Bureau (NCB), which links national police with our global network.
The post of secretary-general is currently held by Juergen Stock of Germany.
---