Interpol General Assembly 2021
---
Interpol General Assembly 2021
---
The 89th General Assembly of Interpol was held from 23 – 25 November, at Istanbul, Turkey which meets once a year.
The 90th INTERPOL General Assembly will be held in New Delhi, India in 2022.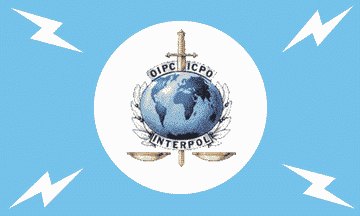 Highlights of 89th Meet
Ahmed Nasser Al-Raisi elected as President of Interpol
Ahmed Nasser al-Raisi, inspector general of the UAE's interior ministry, has been elected as the President of Interpol for a four-year term.
He has been accused of torture against UAE security forces.
Praveen Sinha from India elected as 'Delegate for Asia'
Praveen Sinha, special director at India's Central Bureau of Investigation (CBI), was elected 'Delegate for Asia' on the executive committee of the International Criminal Police Organization (Interpol).
The 13-member executive committee of the Interpol supervises the general secretariat's work, in line with the decisions of the general assembly, which is the supreme governing body of Interpol, comprising representatives from each of the member countries. The executive committee meets three times a year and sets organisational policy and direction.
About Interpol
Interpol is a vital body for tackling the rising spectre of trans-national organised crimes, terrorism and cyber-crimes.
It is headquartered in Lyon, France.
INTERPOL has 195 member countries, making us the world's largest police organization. They work together and with the General Secretariat to share data related to police investigations.
Each country hosts an INTERPOL National Central Bureau (NCB), which links national police with our global network.
The post of secretary-general is currently held by Juergen Stock of Germany.