Current News Ecology & Environment Sustainable Developement
'Ocean Promise': UNDP's Blue Economy Vision
---
At the ongoing (27 June-1 July 2022) UN Ocean Conference at Lisbon, the United Nations Development Programme (UNDP) announced an 'Ocean Promise'- its vision for Blue Economy.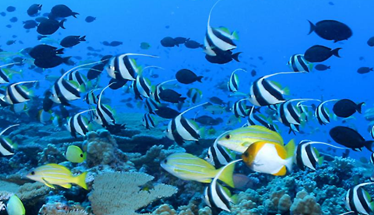 About the Promise
UNDP's Ocean Promise underscores that every penny invested in achieving the Paris Agreement is a penny invested in ocean health — the foundation of the sustainable blue economy.
The Promise outlines actions in key sectors to accelerate economic growth, create jobs and livelihoods, improve food security, reduce poverty and inequity, and promote gender equality.
The Ocean Promise emphasizes the restoration of the nearly $1 trillion in annual socioeconomic losses due to ocean mismanagement.
The promise is also about helping countries to tap into new and emerging ocean sectors for increased ocean-related socio-economic opportunities.
Possible Outcome
UNDP's this initiative will enable 100 coastal countries including all Small Island Developing States to realize the maximum potential of their blue economies through sustainable, low-emission and climate-resilient ocean action by 2030.
Importance
The major announcement comes at a time when Official Development Assistance (ODA) to the ocean economy over the last ten years has averaged only US $1.3 billion per year and the scale of public and private investment for ocean restoration and protection remains woefully inadequate.
How UNDP plans to meet SDG 14 Goal -"Life Below Water"
The UNDP plans to continue work across issues and scales, from local to global, in close partnership with governments, UN agency partners, intergovernmental organizations, NGOs, communities and the private sector, towards accelerating progress on Sustainable Development Goal (SDG) 14.
SDG 14 remains the most underfunded goal yet holds immense potential to be a game changer in addressing the triple planetary crisis (three main interlinked issues that humanity currently faces: climate change, pollution and biodiversity loss). In a business-as-usual fossil fuel use scenario, many ocean species and ecosystems, and the food security and livelihoods of billions of people face existential threats. With only 8 years to go until 2030, the time to act is now: UNDP's Ocean Promise aims to catalyze significant progress on SDG 14 implementation.
Why are Oceans critical?
The oceans are vital buffer against the impacts of climate change – saving our ocean means protecting our future.
While they cover 70 per cent of the planet, the oceans form the largest biosphere and home to up to 80 per cent of all life in the world.
They generate 50 per cent of the oxygen we need, absorb 25 per cent of all carbon dioxide emissions and capture 90 per cent of the additional heat generated from those emissions.
There is a great deal we still do not know about the ocean but there are many reasons why we need to manage it sustainably - as set out in the targets of Sustainable Development Goal 14: "Life Below Water".
News Crux Survey/Index
Poverty Ratio has declined in India: SBI Research
---
On 27 June 2022, Ecowrap – a State Bank of India (SBI) research report, revealed that Poverty Ratio has declined in India.

Findings
All India poverty ratio has declined modestly to 17.9% in 2020-21 from 21.9% in 2011-12.
Poverty in urban areas lower than in rural areas.
States where poverty increased
Poverty has increased in some states including Karnataka, Maharashtra, Rajasthan, J&K, Uttarakhand and Sikkim.
States where poverty decreased
Poverty has decreased in states including Assam, Bihar, Chhattisgarh, MP, UP, Odisha and West Bengal.
News Crux Important Days/Weeks
29 June: National Statistics Day
---
In recognition of the notable contributions made by Professor (late) Prasanta Chandra Mahalanobis in the fields of statistics and economic planning, Government of India has designated 29th June every year, coinciding with his birth anniversary, as "Statistics Day".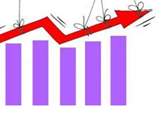 The objective of this Day is to create public awareness, specially in the younger generation for drawing inspiration from Professor (late) Mahalanobis about the role and importance of statistics in socio-economic planning and policy formulation.
The theme of Statistics Day, 2022 is 'Data for Sustainable Development'.
On this day, MoSPI announces Prof. P.C. Mahalanobis National Award in Official Statistics and Prof. P.V. Sukhatme National Award for life time contribution in the field of statistics.
News Crux Obituary
Business Tycoon Pallonji Mistry Passed Away
---
Renowned business tycoon Pallonji Mistry has passed away on 28 June 2022.

He was the Chairman of the Shapoorji Pallonji Group, one of the largest business firms in India.
Mistry took the group to markets beyond India, where it successfully delivered several marquee projects such as a palace for Oman's royalty in Muscat.
He also diversified the group to other businesses such as real estate, textiles, shipping and home appliances.
He also acquired strategic stakes in other companies and brought them within the fold of SP Group, such as Sterling & Wilson, United Motors, Forbes Gokak and Afcons Infrastructure.
He was awarded the Padma Bhushan in 2016 for his contributions in the field of trade and industry.
News Crux Obituary
"Father of PSUs in India" V. Krishnamurthy Passed Away
---
Venkataraman Krishnamurthy, an Indian civil servant known as the "Father of Public sector undertakings in India" has passed away on 26 June 2022.

He was well-known for his leadership and successful contribution in turning around Bharat Heavy Electricals Limited (BHEL), Maruti Udyog Limited (MUL), Steel Authority of India Limited (SAIL), and GAIL (India) Limited (GAIL) into the most profit making industry in India and globally.
He also worked with India's first Prime Minister Jawaharlal Nehru at the Planning Commission from 1954 in the Second Five Year plan in-charge of power projects and then with former Prime Ministers Lal Bahadur Sastri, Indira Gandhi, Morarji Desai, Rajiv Gandhi and Manmohan Singh in various positions in the Government of India.
He was awarded with the Padma Shri, Padma Bhushan and Padma Vibhushan.
He was also awarded with 'The Grand Cordon of the Order of the Rising Sun' by Japan.
News Crux Important Days/Weeks
29 June: International Day of the Tropics
---
The International Day of the Tropics is observed on June 29 annually.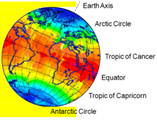 The Day highlights the challenges faced by the nations of the Tropics and the opportunities their citizens have access to.
The nations of the tropics are those that fall between the Tropic of Capricorn and the Tropic of Cancer.
The majority of Africa, ASEAN countries, Gulf nations, and a significant part of South America fall in the region. The central and the southern parts of India also fall between the two imaginary lines on the globe.
Challenges faced by Nations in Tropics Region
The tropical region faces several challenges such as climate change, deforestation, logging, urbanisation and demographic changes.
By 2050, the region will host most of the world's people and two-thirds of its children.
Consistent with the higher levels of poverty, more people experience undernourishment in the Tropics than in the rest of the world.
The proportion of the urban population living in slum conditions is higher in the Tropics than in the rest of the World.
Also, this region experiences challenges like social stigmas, terrorism and civil unrest.
PIB News National
GOAL 2.0: Digitally upskilling Youth
---
The Ministry of Tribal Affairs has launched the second phase of the Going Online As Leaders (GOAL) program.
The programme is a joint initiative of the Ministry of Tribal Affairs and Meta (FaceBook).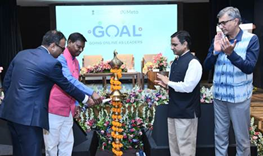 Aim of the Initiative
GOAL 2.0 programme aims to digitally upskill 10 lakh youth by promoting entrepreneurship amongst tribal communities of the country and opening up opportunities for them using digital technology.
Through this program, the identified GOAL participants will have access to Meta Business Coach - a WhatsApp based learning bot - that will give the participants an opportunity to learn skills on how to build and grow their business using Facebook, Instagram and WhatsApp.
To empower the participants to play an active role in the digital economy, the program will also include Facebook Live sessions in 9 languages by master trainers on topics like Anti Scamming education, staying safe online, how to combat misinformation and being a good digital citizen.
About GOAL 1.0
The first phase of GOAL included inspiring, connecting and upskilling tribal youth from across the country and some of whom have now created businesses that are scaling nationally.
As a result of first phase of GOAL, 75% of the participants from the tribal community admitted to being able to better articulate their thoughts to words and saw an improvement in their interpersonal skills. About 69% were able to leverage Digital Commerce for increased reach and about 63% said that it helped them understand how to set up their business.
Overall, the GOAL programme is aimed at empowering youth and women from tribal and indigenous communities to harness the full potential of digital platforms and enhancing their leadership skills for driving community development. Along with digital inclusion the program aims to actively contribute to the economy by continuing to support the most vulnerable communities in tribal districts with a focus on tribal youth and on businesses led by tribal women in rural areas.
---