Current Affairs - Miscellaneous
A tigress from Pench Tiger Reserve (PTR), Madhya Pradesh, T15 who was popular as 'Collarwali' and has died.
'Collarwali' was the first-ever tigress to be radio-collared at Pench.
It was also called 'Supermom' as it gave birth to 29 cubs.
In 2008, when Panna Tiger Reserve in Madhya Pradesh became tiger-less, it was one of the female cubs of Collarwali that was sent to Panna for reviving the big cat's population there.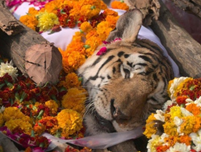 Odisha has topped the medal chart with 51 winners, followed by Maharashtra (30) and Kerala (25) at the recently concluded 'India Skills 2021' National Competition.
The event was organised in New Delhi by the National Skill Development Corporation (NSDC).
The competition saw participation in 54 skills such as beauty therapy, concrete construction work, visual merchandising, car painting, graphic design technology, welding, health and social care, floor and wall tiling, among others.
The winners at the India Skills 2021 nationals will also get an opportunity to represent India at World Skills International Competition, set to take place in October 2022 in Shanghai, China.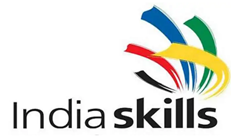 It is a Persian word meaning Major Cold and it is the local name given to the 40 day period of harsh winter in Kashmir (starting from 21st December to 29th January every year).
Chillai Kalan is followed by a 20-day long Chillai-Khurd (small cold) that occurs between 31st January and 19th February and a 10-day long Chillai-Bachha (baby cold) which is from 20th February to 2nd March.
During Chillai-Kalan, the weather in Kashmir valley continues to remain dry and cold with minimum temperatures hovering below the freezing point. The chances of snowfall are most frequent during this period.
On 16th December, 2021, the Ministry of Rural Development and Panchayati Raj launched MIS (Management Information System) portal for rankings of States/UTs in Land Acquisition Projects under RFCTLARR Act, 2013. (Right to Fair Compensation and Transparency in Land Acquisition, Rehabilitation and Resettlement Act, 2013).
As per the ranking and performance, the top 3 States and top 3 districts will be awarded.
This MIS portal will not show only data and figures but it will show the speed of the development in the country.
Myanmar's shadow government has allowed the use of world's largest cryptocurrency called Tether.
Tether is a cryptocurrency, which is hosted on the Ethereum blockchain. Its tokens are issued by Tether Limited. Tether Limited is controlled by owners of Bitfinex.
Tether is called a stablecoin, since it was originally designed to always be worth US$1 and maintain $1.00 in reserves.
It can be transferred in a similar way as cryptocurrencies such as Bitcoin. Thus, it becomes difficult for governments and other authorities to track or prevent payments.
The Indian Army is organising a multi-nation disaster management exercise PANEX 21 at Pune from December 20-22 with a special focus on relief in the backdrop of the Covid-19 pandemic.
The aim of the exercise is to foster joint planning and build regional cooperation for responding to natural disasters.
The exercise will involve Bangladesh, Bhutan, Nepal, Sri Lanka, Myanmar, Thailand and India—BIMSTEC countries. The Bay of Bengal Initiative for Multi-Sectoral Technical and Economic Cooperation (BIMSTEC) is a body of seven countries for cooperation in areas of common interests.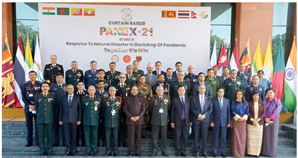 Sojat Mehndi from Rajasthan has received the geographical indication (GI) tag.
Sojat Mehndi originates from mehndi leaves grown in Sojat. It is fully naturally cultivated by rainwater for getting high lawsone content in mehndi leaves.
Sojat tehsil of the Pali district in Rajasthan has several natural factors such as geological structure, topography and drainage system, climate and soil that makes it suitable for the crop.
By drying mehndi leaves, fragrant oil is also extracted. The leaves of the mehndi plant, bark, seeds and root are taken for medicinal use.

On 24th August 2021, Algeria has severed diplomatic relations with Morocco due to "hostile actions", following months of resurgent tensions between the North African rivals.
The countries have long accused one another of backing opposition movements as proxies, with Algeria's support for separatists in the Western Sahara a particular bone of contention for Morocco.
Their rivalry took a new twist last year when outgoing U.S. president Donald Trump recognized Moroccan sovereignty over the territory — in exchange for Morocco normalising ties with Israel.
The Drug Controller General has granted emergency approval to the Zycov-D, a COVID-19 vaccine developed by the Ahmedabad-based Zydus Cadilla group.
It the first vaccine in India that can be administered to adults as well as those 12 and above.
It is also the only DNA-based vaccine in the world and can be administered without a needle, purportedly minimising chances of reactions.
Interim results from Phase-III Clinical Trials showed a primary efficacy of 66.6% for symptomatic RT-PCR positive cases.
Agriculture and Farmers Welfare Minister Narendra Singh Tomar recently inaugurated the world's second-largest refurbished National Gene Bank at the National Bureau of Plant Genetic Resources, Pusa in New Delhi.
The Gene Bank was established in 1996 to preserve the seeds of Plant Genetic Resources for future generations.
It has the capacity to preserve about ten lakh germplasm in the form of seeds.
Presently, it is protecting four lakh 52 thousand accessions, of which over two lakh are Indian germplasm.