Current News National Plan/Policy
National roll-out of Ayushman Bharat Digital Mission
---
After the pilot of Ayushman Bharat Digital Mission (ABDM) was completed in the six Union Territories of Ladakh, Chandigarh, Dadra & Nagar Haveli and Daman & Diu, Puducherry, Andaman and Nicobar Islands and Lakshadweep, on 26th February 2022, the Union Cabinet has approved the national roll-out of tis Central Sector Scheme of Ministry of Health and Family Welfare with a budget of Rs.1,600 crore for five years.
Implementing Agency: The National Health Authority (NHA) is the implementing agency of Ayushman Bharat Digital Mission (ABDM).
Finer Points of the Mission
Ayushman Bharat Digital Mission will connect the digital health solutions of hospitals across the country with each other. The Mission will not only make the processes of hospitals simplified but also will increase ease of living. The Digital Ecosystem will also enable a host of other facilities like Digital Consultation, Consent of patients in letting medical practitioners access their records, etc. With the implementation of this scheme, old medical records cannot get lost as every record will be stored digitally.
Under the ABDM, citizens will be able to create their ABHA (Ayushman Bharat Health Account) numbers, to which their digital health records can be linked.
This will enable creation of longitudinal health records for individuals across various healthcare providers, and improve clinical decision making by healthcare providers.
Benefit
The mission will improve equitable access to quality healthcare by encouraging use of technologies such as telemedicine and enabling national portability of health services.
Not only will ABDM facilitate evidence-based decision making for effective public health interventions, but it will also catalyse innovation and generate employment across the healthcare ecosystem.
Recent Successful Digital Initiatives
Digital health solutions across healthcare ecosystem have proven to be of immense benefit over the years, with CoWIN, Arogya Setu and eSanjeevani further demonstrating the role technology can play in enabling access to healthcare. However, there is a need to integrate such solutions for continuum of care, and effective utilization of resources.
National Digital Health Eco-system
It is a National Digital Health Eco-system that supports Universal Health Coverage in an efficient, accessible, inclusive, affordable, timely, and safe manner, through provision of a wide-range of data, information and infrastructure services, duly leveraging open, interoperable, standards-based digital systems, and ensuring the security, confidentiality and privacy of health-related personal information.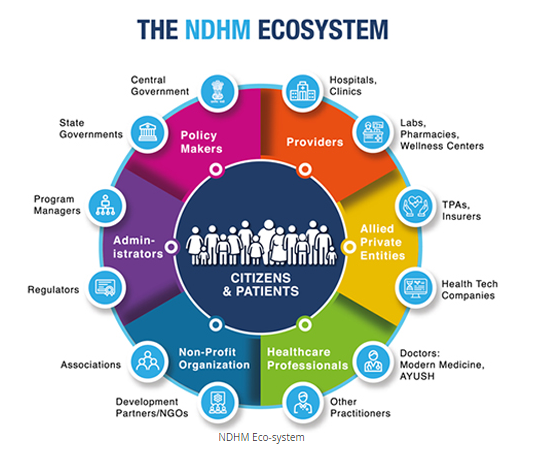 Current News National Indian Art, Culture & Heritage
'Devayatanam' – An Odyssey of Indian Temple Architecture
---
The Archaeological Survey of India (ASI) of Ministry of Culture is organizing a two-day international conference 'Devayatanam' – An odyssey of Indian temple architecture during 25th - 26th February, 2022 at Hampi, Karnataka.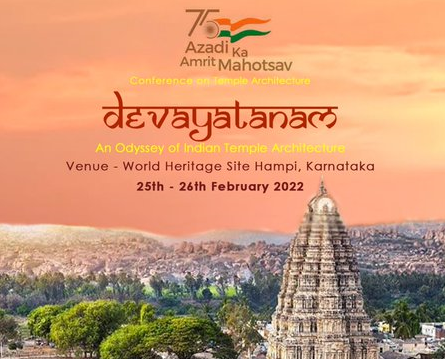 Aim of the Conference
The conference aims to deliberate upon the philosophical, religious, social, economic, technical, scientific, art and architectural aspects of temple.
It also intends to initiate a dialogue on the evolution and development of the various styles of temple architecture.
Three Main Styles of Temple Architecture
There are three main kinds of temple architecture in India: Nagara or the Northern Style, Dravida or the Southern style, and Vesara or the Mixed styles.
A Brief on different Temple Architecture Styles

Nagara

The Nagara style has two particular features:

The first being presence of several graduated projections or rathakas in the centre of all sides of the square temple, thus bearing a cross-shape with several re-entrant angles on all sides.
The second feature includes design of the spire or Shikhara that follow principles of concentric squares and circles and gradually taper in a convex curve while stretching upwards.

Example: The Kandariya Mahadeva Temple in Khajuraho in Madhya Pradesh is a fine example of this style.

Dravidian

Predominantly comprise of temples built of sandstone, soapstone or granite. The square-shaped temple called Vimana has one or more storied pyramidal roof while its cell houses the image or emblem of the God.
The Mandapas/Mandapams or porches are built in such a way that these precede and cover the door that leads to the cell. The Gopurams/Gopuras or elaborate gateway-towers or gate-pyramids encloses the temples.
The Chaultris or pillared halls employed for different purposes forms one of the principal and constant features of this style.
Example: Thanjavur temple of Tamil Nadu

Badami-Chalukya

Indian architecture saw an illustrious phase during the Badami Chalukyas rule. The foundation of cave temple architecture was laid by them on the banks of Malaprabha River in Karnataka during 500 and 757 CE.
Examples: Badami Cave temples (Karnataka), Virupaksha temple, Mallikarjuna temple

Gadag

The Western Chalukya architecture or Gadag style of architecture is a specific style of decorative architecture that originated from the old Dravida style and defines the Karnata Dravida tradition.
A distinct feature of this style was articulation.
Examples: Kasivisvesvara Temple at Lakkundi and Saraswati temple in the temple complex of Trikuteshwara at Gadag

Kalinga

This style having three specific types of temples prospered in Odisha and Northern Andhra Pradesh.
The three styles are Pidha Deula, Rekha Deula and Khakhara Deula with the first two linked with Shiva, Surya and Vishnu and the latter is predominantly associated with Goddesses Durga and Chamunda.
Example: Jagannath Temple of Puri and Lingaraj Temple of Bhubaneswar portray Rekha Deula style while Vaital Deula of Bhubaneswar typifies Khakhara Deula and the Sun Temple at Konark remains a prominent example of Pidha Deula.

Maru-Gurjara

This temple architecture with two notable styles namely Maru-Gurjara and Maha-Maru originated in Rajasthan and its vicinity.
Maru-Gurjara temple architecture is considered as an exclusive Western Indian architectural style that differs distinctly from temple architecture of North India. However, it is regarded to have some associative features with Hoysala temple architecture as sculpturally rich architecture is palpable in both the styles.
Example: Nagda temple in Rajasthan
News Crux Defence/Military Exercises
"EX DHARMA GUARDIAN-2022"
---
A joint military exercise, "EX DHARMA GUARDIAN-2022", between India and Japan will be conducted at Foreign Training Node, Belagavi (Belgaum, Karnataka) from 27 February 2022 to 10 March 2022.
Exercise DHARMA GUARDIAN-2022 is an annual training event which is being conducted in India since 2018.
Combat experienced troops of the 15th Battalion the MARATHA LIGHT INFANTRY Regiment of the Indian Army and 30th Infantry Regiment of Japanese Ground Self Defence Forces (JGSDF) are participating in the exercise this year.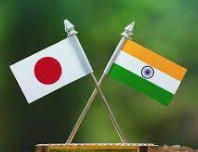 Current News Science & Technology
National Strategy on Additive Manufacturing
---
On 24th February 2022, a "National Strategy on Additive Manufacturing" was released by the Ministry of Electronics & Information Technology.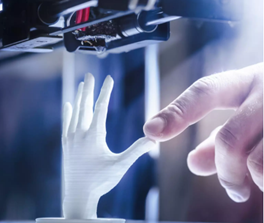 (Image Source: emerj.com)

Why India is delving in to this Sector
To cater next-generation digital manufacturing and mitigate immediate disabilities of local industries.
Manufacturing sector is an important part of our Prime Minister's vision for $1 trillion Digital Economy.
Additive Manufacturing is the next generation of digital manufacturing and will create Intellectual Property & export opportunities.
Next wave of startups will emerge in this area.
Finer Points of the Strategy
Impetus to Industry: With the release of the Strategy, Innovation and R&D ecosystem will be encouraged in PPP mode to transform existing research knowledgebase to develop Additive Manufacturing grade materials, 3D printer machines and printed indigenous products for vast domestic and international market in various sectors including electronics, photonics, medical device, agro and food processing, etc.
National Centre: The national strategy would postulate the tenets of 'Make in India' and 'Atmanirbhar Bharat Abhiyan' that advocate self-reliance through technological transformation of the production paradigm, which will be realized through a dedicated National Centre with the participation of all stakeholders. This centre will act as an aggregator of knowledge and resources to accelerate technology adoption and advancement.
Sector-specific Centres: The sector specific Centres will also be created to infuse indigenous AM technology to offer Indian manufactures an edge over global peers.
Target: The Strategy aspires to achieve 5% of Global AM market share and thereto add nearly US$ 1Bn to the GDP by 2025.
Eco-system for new Start-ups: This will create eco-system for creation of nearly 100 new Start-ups, 10 AM sectors and 1 lakh new skilled manpower; besides, development of 500 AM products and 50 Indian AM technologies on material, machine, process and software. In addition, awareness for adoption of AM products to facilitate this growth will be created.
Additive Manufacturing
Additive manufacturing (AM), also known as 3D printing, is a transformative approach to industrial production that enables the creation of lighter, stronger parts and systems.
Additive manufacturing uses data computer-aided-design (CAD) software or 3D object scanners to direct hardware to deposit material, layer upon layer, in precise geometric shapes. As its name implies, additive manufacturing adds material to create an object. By contrast, when you create an object by traditional means, it is often necessary to remove material through milling, machining, carving, shaping or other means.
Although the terms "3D printing" and "rapid prototyping" are casually used to discuss additive manufacturing, each process is actually a subset of additive manufacturing.
Current News Science & Technology
DRDO and IIT Delhi demonstrate Quantum Key Distribution
---
A joint team of scientists from Defence Research and Development Organisation (DRDO) and Indian Institute of Technology (IIT) Delhi, for the first time in the country successfully demonstrated Quantum Key Distribution link between Prayagraj and Vindhyachal in Uttar Pradesh, a distance of more than 100 kilometres.

This technological breakthrough was achieved over a commercial grade optical fibre already available in field.
With this success, the country has demonstrated indigenous technology of secure key transfer for bootstrapping military grade communication security key hierarchy.
The performance parameters have been measured and have been found to be repetitively within the reported international standards at sifted key rates of up to 10 KHz. This technology will enable security agencies to plan a suitable quantum communication network with indigenous technology backbone.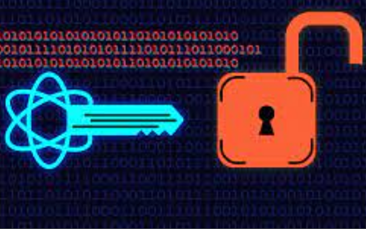 (Image Source: MIT)

Quantum Key Distribution
Quantum key distribution (QKD) is a secure communication method which implements a cryptographic protocol involving components of quantum mechanics.
It enables two parties to produce a shared random secret key known only to them, which can then be used to encrypt and decrypt messages. It is often incorrectly called quantum cryptography, as it is the best-known example of a quantum cryptographic task.
News Crux Important Days/Weeks
24 February: Central Excise Day
---
Annually, on 24th February, Central Excise Day of India is celebrated to commemorate the Central Excise and Salt Act which was enacted on 24th February 1944.
The annual event highlights the essential role played by the Central Excise Department in the industrial development of the country.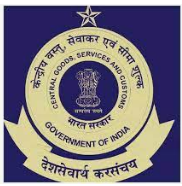 News Crux Defence/Military Exercises
Exercise MILAN-2022
---
The latest edition of Indian Navy's multilateral exercise MILAN 2022 is scheduled to commence from 25 Feb 22 in the 'City of Destiny', Visakhapatnam.
MILAN 22 is being conducted over a duration of 9 days in two phases with the harbour phase scheduled from 25 to 28 February and Sea Phase from 01 to 04 March.
The theme of the MILAN 2022 exercise is 'Camaraderie – Cohesion – Collaboration' which aims to project India as a responsible maritime power to the world at large.
MILAN 22 will witness its largest ever participation, with more than 40 countries sending their warships/ high level delegations.
The aim of the exercise is to hone operational skills, imbibe best practices and procedures, and enable doctrinal learning in the maritime domain, through professional interaction between friendly navies.

About MILAN
MILAN is a biennial multilateral naval exercise incepted by Indian Navy in 1995 at Andaman and Nicobar Command.
Starting with the participation of only four countries, viz Indonesia, Singapore, Sri Lanka and Thailand, in the 1995 edition, the exercise has since transitioned leaps and bounds in terms of number of participants and complexity of exercises.
Considering the infrastructure requirements of a large naval gathering, it was decided to shift the event to mainland, and Visakhapatnam, being the Headquarters of Eastern Naval Command, was nominated to host the event.
News Crux Defence/Military Exercises
Ex Cobra Warrior 22
---
Indian Air Force will participate in a multi nation air exercise named 'Ex Cobra Warrior 22' at Waddington, UK from 06 to 27 March 2022.
IAF Light Combat Aircraft (LCA) Tejas will participate in the exercise along with fighter aircraft of UK and other leading Air Forces.
The exercise is aimed at providing operational exposure and share best practices amongst the participating Air Forces, thereby enhancing combat capability and forging bonds of friendship.

News Crux Defence/Military Exercises
Eastern Bridge-VI
---
From February 21 to 25, 2022, the Indian Air Force (IAF) and Royal Air Force of Oman (RAFO) are conducting a bilateral air exercise – 'Eastern Bridge-VI'.
It is being carried out at Air Force Station Jodhpur, Rajasthan.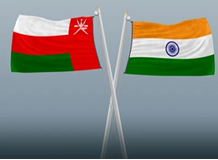 News Crux Obituary
Noted Social Worker Shakuntala Choudhary Passed Away
---
Noted social worker Shakuntala Choudhary has passed away on 20th February 2022.
She joined the Assam branch of the Kasturba Gandhi National Memorial Trust (KGNMT) and continued her association with the Trust for the rest of her life. The Assam Branch of the Trust is located at South Sarania Hills of Guwahati. This branch of the Trust, known as the Kasturba Ashram or the Sarania Ashram, was inaugurated by Mahatma Gandhi himself on 9 January 1946.
Shakuntala Choudhary was closely associated with Vinoba Bhave who was the initiator of the Bhoodan Movement. She traveled with him into the interiors of Assam translating his lectures from Hindi to Assamese.
She was awarded with Jamnalal Bajaj Award in 2010 for the development and welfare of women and children; and in 2022, the Government of India conferred the Padma Shri award for her distinguished service in the field of social work.

News Crux Important Days/Weeks
International Mother Language Day
---
International Mother Language Day is observed worldwide on 21st February every year to promote awareness of linguistic and cultural diversity and to promote multilingualism.
Every year a unique theme is chosen by UNESCO to celebrate this special day. The theme of 2022 is: "Using technology for multilingual learning: Challenges and opportunities", it focuses on potential role of technology to advance multilingual education and support the development of quality teaching and learning for all.
The idea to celebrate International Mother Language Day first came from Bangladesh.
Current News National Polity & Governance
Sealed Cover Jurisprudence
---
Recently, concerns have been raised over Kerala High Court's verdict to uphold the Information and Broadcasting Ministry's order that revoked the broadcasting licence of Malayalam news channel Media One after the Ministry of Home Affairs(MHA)denied it security clearance.
It is argued that the court's decision "was based on a 'sealed cover' envelope provided by the MHA, the contents of which were not shared" with Media One, which was a "gross violation" of the principles of natural justice.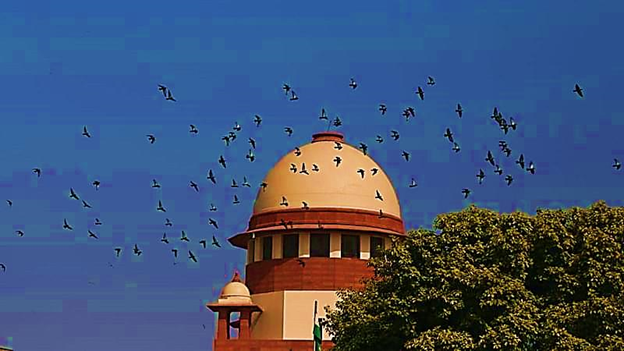 About Sealed Cover Jurisprudence
It is a practice used by the Supreme Court(SC) and sometimes lower courts, of asking for or accepting information from government agencies in sealed envelopes that can only be accessed by judges.
The SC derives its power to use it from Rule 7 of order XIII of the Supreme Court Rules and Section 123 of the Indian Evidence Act of 1872.
It is stated under the said rule that if the Chief Justice or court directs certain information to be kept under sealed cover or considers it of confidential nature, no party would be allowed access to the contents of such information, except if the Chief Justice himself orders that the opposite party be allowed to access it.
It also mentions that information can be kept confidential if its publication is not considered to be in the interest of the public.
As for the Evidence Act, official unpublished documents relating to state affairs are protected and a public officer cannot be compelled to disclose such documents.
Previous Instances of Sealed-Cover Jurisprudence by SC
Documents were examined in sealed cover in multiple prominent cases during the tenure of the former Chief Justice of India, Rajan Gogoi.
In the case pertaining to the controversial Rafale fighter jet deal, a Bench headed by Chief Justice Ranjan Gogoi in 2018, had asked the Centre to submit details related to deal's decision making and pricing in a sealed cover. This was done as the Centre had contended that such details were subject to the Official Secrets Act and Secrecy clauses in the deal.
In the matters related to the National Register of Citizens (NRC) in Assam, the supreme court mandated coordinator of the NRC, Prateek Hajela, was asked by the apex court to submit period reports in sealed cover, which could neither be accessed by the government nor the petitioners.
In the case where CBI's former director Alok Verma and the national agency's former special director Rakesh Asthana had made counter allegations of corruption against one another, the Supreme Court had asked the Central Vigilance Commission (CVC) to submit its preliminary report in a sealed cover.
In the 2014 BCCI reforms case, the probe committee of the cricket body had submitted its report to the Supreme Court in a sealed envelope, asking it not to make public the names of nine cricketers who were suspected of a match and spot fixing scam.
In the Bhima Koregaon case, in which activists were arrested under the Unlawful Activities Prevention Act, the Supreme Court had relied on information submitted by the Maharashtra police in a sealed cover.
Criticism
Critics contend that it is not favorable to the principles of transparency and accountability of the Indian justice system, standing in contrast to the idea of an open court, where decisions can be subjected to public scrutiny.
Besides, it is argued that not providing access to such documents to the accused parties obstructs their passage to a fair trial and adjudication.
Also, sealed covers are dependent on individual judges looking to substantiate a point in a particular case rather than common practice. This makes the practice ad-hoc and arbitrary.
News Crux Obituary
Noted Kannada Poet Chennaveera Kanavi Passed Away
---
Channaveera Kanavi, a prominent figure in modern Kannada literature and often referred to as 'Samanvaya Kavi' (Poet of Reconciliation), passed away on 16th February 2022.
He was bestowed with several prestigious awards at the State and national level, including the Sahitya Akademi award, Karnataka Sahitya Academy award, Karnataka Rajyotsava award, and Pampa award.

Current News Ecology & Environment Survey/Study/Report
Greater Maldive Ridge and Reconstructing Gondwanaland Break Up
---
In a recent study, an Indian researcher traced the tectonic evolution and the nature of the Greater Maldive Ridge (GMR) - a very crucial geodynamic features in the western Indian Ocean whose origin has been the centre of many a scientific debate.
The study can help reconstruct the original Gondwanaland break up and dispersal that led to present-day configuration of continents, continental fragments, and formation of ocean basins in the Indian Ocean.
The study provides new insights into the crustal architecture, isostatic compensation mechanism, and the tectonic evolution of the Greater Maldive Ridge.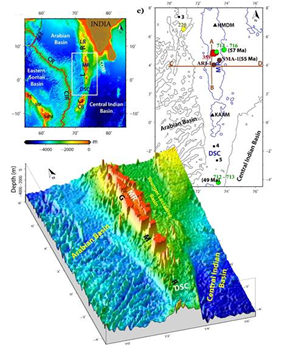 Maldive Ridge
The Maldive Ridge is an aseismic ridge that is not associated with earthquake activities.
This ridge, located in the western Indian Ocean, southwest of India, is not well investigated.
The Study
The study by the Indian Institute of Geomagnetism, Mumbai has chalked the possible geological cross-sections along the GMR for the first time with the help of satellite-derived high-resolution gravity data.
The researchers postulated that the GMR may be underlain by an oceanic crust. The results from their study can provide additional constraints in understanding the plate-tectonic evolution of the Indian Ocean, better.
The research work provides the crustal architecture and the state of gravitational equilibrium between Earth's crust and mantle (isostasy) of the Greater Maldive Ridge segment of the larger Chagos-Laccadive Ridge (CLR) system.
Their study, based mainly on the interpretation of gravity anomalies (small differences in the pull of gravity caused by the lateral variations of density within the subsurface) with broadband seismic and refraction seismic data, provided for the first time a three-dimensional picture of the variation of Moho along the Greater Maldive Ridge and the adjoining ocean basins.
The depth to the boundary between the earth's crust and the mantle or the Mohorovicic discontinuity (Moho) over the GMR was systematically mapped along with the finer variation of effective elastic thickness (Te) at the place.
Findings
IIG team found that Moho is deeper over the Maldive Ridge (MR) segment and shallows southwards in the Deep Sea Channel region (DSC). However, the effective elastic thickness (a proxy for the strength of the lithosphere) values were lower over the MR compared to DSC region.
Maldive Ridge and Deep Sea Channel region may probably be oceanic in nature with the presence of underplated materials associated with the Reunion hotspot volcanism.
The research suggests that Maldive Ridge might have formed in the close vicinity of the Mid-Oceanic Ridge (where creation of a new ocean floor occurs due to divergent motion of lithospheric plates or spreading centre). Meanwhile, the DSC region was under a long transform fault (offset between the spreading centres, which neither create nor destroy lithosphere), which hindered melt production and gave rise to gap between Chagos and Maldive Ridge during the Plume-ridge interaction.
(Source: PIB)
Current News National Plan/Policy
Green Hydrogen/ Green Ammonia Policy
---
On 17th February 2022, the Ministry of Power notified the green hydrogen and ammonia policy.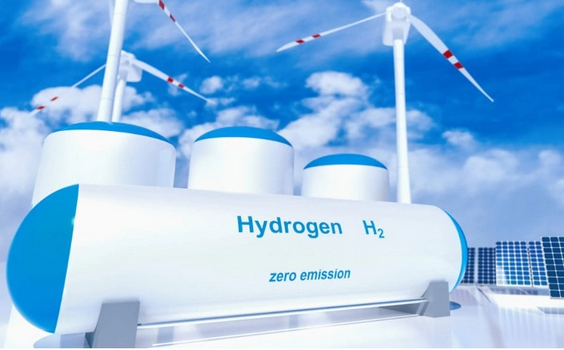 Green Hydrogen
Hydrogen and Ammonia are envisaged to be the future fuels to replace fossil fuels. Production of these fuels by using power from renewable energy, termed as green hydrogen and green ammonia, is one of the major requirements towards environmentally sustainable energy security of the nation. Government of India is taking various measures to facilitate the transition from fossil fuel / fossil fuel based feed stocks to green hydrogen / green ammonia.
Finer Points of the Policy
Green Hydrogen / Ammonia manufacturers may purchase renewable power from the power exchange or set up renewable energy capacity themselves or through any other, developer, anywhere.
Open access will be granted within 15 days of receipt of application.
The Green Hydrogen / Ammonia manufacturer can bank his unconsumed renewable power, up to 30 days, with distribution company and take it back when required.
Distribution licensees can also procure and supply Renewable Energy to the manufacturers of Green Hydrogen / Green Ammonia in their States at concessional prices which will only include the cost of procurement, wheeling charges and a small margin as determined by the State Commission.
Waiver of inter-state transmission charges for a period of 25 years will be allowed to the manufacturers of Green Hydrogen and Green Ammonia for the projects commissioned before 30th June 2025.
The manufacturers of Green Hydrogen / Ammonia and the renewable energy plant shall be given connectivity to the grid on priority basis to avoid any procedural delays.
The benefit of Renewable Purchase Obligation (RPO) will be granted incentive to the hydrogen/Ammonia manufacturer and the Distribution licensee for consumption of renewable power.
To ensure ease of doing business a single portal for carrying out all the activities including statutory clearances in a time bound manner will be set up by MNRE.
Connectivity, at the generation end and the Green Hydrogen / Green Ammonia manufacturing end, to the ISTS for Renewable Energy capacity set up for the purpose of manufacturing Green Hydrogen / Green Ammonia shall be granted on priority.
Manufacturers of Green Hydrogen / Green Ammonia shall be allowed to set up bunkers near Ports for storage of Green Ammonia for export / use by shipping. The land for the storage for this purpose shall be provided by the respective Port Authorities at applicable charges.
Benefits
The implementation of this Policy will provide clean fuel to the common people of the country.
This will reduce dependence on fossil fuel and also reduce crude oil imports.
The objective also is for our country to emerge as an export Hub for Green Hydrogen and Green Ammonia.
The policy promotes Renewable Energy (RE) generation as RE will be the basic ingredient in making green hydrogen. This in turn will help in meeting the international commitments for clean energy.
National Hydrogen Mission
The National Hydrogen Mission was announced by the Prime Minister on India's 75th Independence Day (i.e. 15th August, 2021).
The Mission aims to aid the government in meeting its climate targets and making India a green hydrogen hub.
This will help in meeting the target of production of 5 million tonnes of Green hydrogen by 2030 and the related development of renewable energy capacity.
(Source: PIB)
Current News National Plan/Policy
New India Literacy Programme (NILP): Beyond Foundational Literacy and Numeracy
---
The Union Government has approved a new scheme "New India Literacy Programme' for the period FYs 2022-2027 to cover all the aspects of Adult Education to align with National Education Policy 2020 and Budget Announcements 2021-22.
The National Education Policy 2020 has recommendations for Adult Education and Lifelong Learning.
The Union Budget 2021-22, announcement had been made to enable increased access of resources, online modules covering the entire gamut of adult education will be introduced.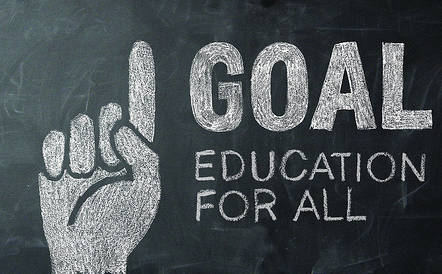 Objective of the Scheme
The objectives of the scheme is to impart not only foundational literacy and numeracy but also to cover other components which are necessary for a citizen of 21st century such as critical life skills (including financial literacy, digital literacy, commercial skills, health care and awareness, child care and education, and family welfare); vocational skills development (with a view towards obtaining local employment); basic education (including preparatory, middle, and secondary stage equivalency); and continuing education (including engaging holistic adult education courses in arts, sciences, technology, culture, sports, and recreation, as well as other topics of interest or use to local learners, such as more advanced material on critical life skills).
Target
The scheme will cover non-literates of the age of 15 years and above in all state/UTs in the country.
The target for Foundational Literacy and Numeracy for FYs 2022-27 is 5 (five) crore learners @ 1.00 crore per year.
Non-literates in India
As per Census 2011, the absolute number of non-literates of the country in 15 years and above age group is 25.76 crore (Male 9.08 crore, Female 16.68 crore).
In consideration of the progress of persons certified as literates being to the tune of 7.64 crore under the Saakshar Bharat programme implemented during 2009-10 to 2017-18, it is estimated that currently around 18.12 crore adults are still non-literate in India.
Method
The above target is aimed to achieve by using "Online Teaching, Learning and Assessment System (OTLAS)" in collaboration with National Informatics Centre, NCERT and NIOS in which a learner may register him/herself with essential information like name, date of birth, gender, Aadhaar number, mobile number, etc.
Implementation
The scheme will be implemented through volunteerism through online mode. The training, orientation, workshops of volunteers, may be organized through face-to-face mode.
All material and resources shall be provided digitally for easy access to registered volunteers through easily accessible digital modes, viz, TV, radio, cell phone-based free/open-source Apps/portals, etc.
Priority and Saturation in Literacy
The age cohort of 15-35 will be saturated first followed by ages 35 and above. Priority will be given in terms of categories to the Girls and women, SC/ST/OBC/Minorities, Persons with Special Needs (Divyangjans), Marginalized/ Nomadic/ construction workers/ laborers/etc. who can substantially and immediately benefit from adult education.
In terms of location/area, the focus shall be on all aspirational districts of NITI Aayog, districts with literacy rates less than the National/State average, districts with female literacy rates less than 60% as per the 2011 Census, Districts/ Blocks with large SC/ST/ Minority population, Educationally Backward Blocks, Left Wing Extremism Affected districts.
Centre-State Share of Cost
The estimated total outlay of "New India Literacy Programme" is Rs.1037.90 crore which includes Central share of Rs.700 crore and State share of Rs.337.90 crore respectively for the FYs 2022 -27.
"Adult Education" is now 'Education for All'
Adult Education is now 'Education for All' in the country: As a progressive step, it has also been decided that from now onwards that the term "Education For All" will be used in place of "Adult Education" by the Ministry in view of the fact that the terminology "Adult Education" is not incorporating appropriately all non-literates of 15 years and above age group.
News Crux Obituary
Disco Legend Bappi Lahiri Passed Away
---
Noted composer Bappi Lahiri (Alokesh Lahiri), known for his synthesized disco beats has passed away on 15th February 2022.
He introduced a more contemporary style to Hindi film music with Chalte Chalte, Suraksha and Disco Dancer.
He won Filmfare award as Best Music Director for the film 'Sharabi' in 1985.
He entered the Guinness Book of World Records for recording over 180 songs for 33 films in 1986.

Current News Science & Technology
ISRO Launched Three Satellites
---
On 14th February 2022, the Indian Space Research Organisation has successfully launched EOS-04, an all-weather earth observation satellite, and two other satellites into space on PSLV-C52 rocket from the Satish Dhawan Space Centre in Sriharikota.

(Image Source: ISRO)

EOS-04
It is a Radar Imaging Satellite designed to provide high quality images under all weather conditions for applications such as Agriculture, Forestry & Plantations, Soil Moisture & Hydrology and Flood mapping. It has a mission life of 10 years.
Co-passengers
INSPIREsat-1: This satellite would study the dynamics of the upper atmosphere. It also carries an X-ray spectrometer for studying solar flares. It is built by the Thiruvananthapuram-based Indian Institute of Space Science and Technology in collaboration with the University of Colorado in the United States. Students from Nanyang Technological University in Singapore and National Central University of Taiwan have also contributed to this satellite. This is the first time Taiwan's scientists have participated in an international team launching a satellite from India.
INS-2TD: It has a thermal imaging camera meant for earth observation purposes like assessment of land and water surface temperature, and identification of forest and tree cover. It is a technology demonstrator for the first India-Bhutan joint satellite - BhutanSat, or INS-2B - that is scheduled to be launched in March 2022.
Current News International Reports,Survey And Index
Global Democracy Index 2021
---
Global Democracy Index 2021 was released by the Economic Intelligence Unit (EIU).
The annual survey, rates the state of democracy across 167 countries on the basis of five measures:
Electoral Process and Pluralism
Functioning of Government
Political Participation
Democratic Political Culture
Civil Liberties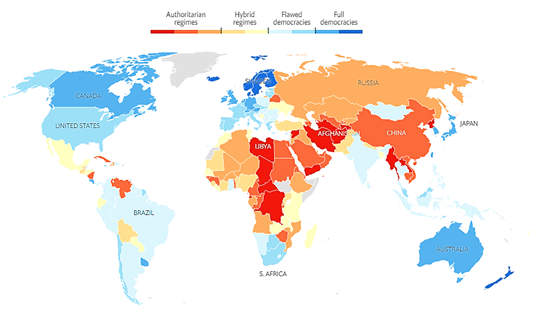 Major Findings
Global democracy continued its precipitous decline in 2021.
More than a third of the world's population lives under authoritarian rule while just 6.4% enjoy a full democracy.
The Index and India
India has ranked 46th position in the 2021 Democracy Index's global ranking. In 2020, India was ranked at 53rd position.
India has been categorized as a 'Flawed Democracy' out of the four categories by the EIU – Authoritarian Regimes/Hybrid Regimes/Flawed Democracies/ Full Democracies.
India has an overall score of 6.91. It has the lowest score of 5 on political culture and the highest score of 8.67 on electoral process and pluralism. It scores 6.18 on civil liberties, 7.22 on political participation, and 7.50 on functioning of government.
Countries at Top and Bottom in the Index
Topping the list were Norway (1), New Zealand (2) and Finland (3).
Afghanistan (167) and Myanmar (166) took the bottom two spots, just below North Korea (165).
Rank of Some Other Countries
USA- 26 (Flawed Democracy)
China- 148 (Authoritarian Regime)
Pakistan- 104 (Hybrid Regime)
Bangladesh-75 (Hybrid Regime)
Current News International Bilateral, Regional And Global Groupings
Fourth Quad Ministerial Meeting
---
On 11th February, 2022, the fourth Quad Ministerial Meeting was held in Melbourne, Australia. India's Minister of External Affairs S. Jaishankar, US Secretary of State Antony Blinken, Australia's Minister for Foreign Affairs Marise Payne, and Foreign Minister of Japan Yoshimasa Hayashi participated in the meeting. A joint statement was released after the meeting.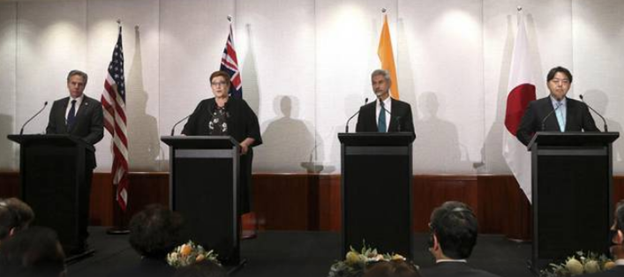 (Image Source: The Hindu)

Key Highlights
Climate Change: The members agreed to hold a special meet on climate change this year.
Maritime Security:The participants also decided to step up efforts to ensure maritime security in the region.
Terrorism: They called on all countries to ensure that territory under their control is not used to launch terror attacks and to expeditiously bring to justice the perpetrators of such attacks.
They reiterated their condemnation of terrorist attacks in India, including 26/11 Mumbai and Pathankot attacks
China's Actions: The statement also made a veiled reference to China's actions in the South and East China seas, reaffirming a commitment to a free and open Indo-Pacific, "in which states strive to protect the interests of their people, free from coercion."
Indo-Pacific: The grouping committed to stronger cooperation on Indo-Pacific initiatives.
Myanmar Issue: India said it is "troubled" by the situation in Myanmar post-coup, but its thinking is guided by concerns over cross border insurgencies, COVID infections, and concerns of a humanitarian situation that could arise from food shortages in Myanmar.
The US, on the other hand, pushed for countries to stop arms trade with the Myanmar military.
The joint statement called for a return to democracy in Myanmar, and also condemned North Korea's recent ballistic missile tests.
Russia-Ukraine Situation: Foreign Ministers of Australia, Japan and the US took a sharp line on the buildup of Russian troops along the border with Ukraine in recent weeks. The Russia-Ukraine situation did not find any mention in the joint statement though.
Vaccines Initiative: The joint statement issued included a renewed commitment to the "flagship" Quad Vaccine Initiative to deliver at least one billion vaccines produced in India by the end of 2022 to Indo-Pacific countries, and to a pledge to donate 1.3 billion vaccine doses globally.
Review of Cooperation: The joint statement also recorded progress on the other fields for cooperation identified during the Quad summit last year, including climate change, critical and emerging technologies, counter-terrorism, infrastructure, humanitarian-assistance and disaster-relief (HADR) and maritime domain awareness.
Current News Indian Economy Banking & Finance
Ratings Agency
---
Recently, Finance Secretary accused ratings agencies of "double standards" when assessing emerging markets and developing economies.
Fitch, a rating agency, had stated that higher deficits and continued lack of clarity on medium-term consolidation plans in the recent Union Budget was its rationale for projecting of a downward trajectory in the country's debt/GDP.
Another agency, Moody's, said the Union Budget was growth-oriented, credit positive for many issuers but the budgetary provisions posed fiscal challenges.
About Rating Agency
Ratings agencies assess the credit worthiness or potential of an equity, debt or country. Their reports are read by investors to make an informed decision on whether or not to invest in a particular country or companies in that geography.
They assess if a country, equity or debt is financially stable and whether it at a low/high default risk.
In simpler terms, these reports help investors gauge if they would get a return on their investment.
The agencies periodically re-evaluate a previously assigned ratings after new developments (example, Coronavirus pandemic or a geography-specific climate change), geo-political events or a significant economic announcement by the concerned entity.
Their reports are sold and published in financial and daily newspapers.
Grading Pattern
The three prominent ratings agencies, viz., Standard & Poor's, Moody's and Fitch subscribe to largely similar grading patterns.
Standard & Poor's accord their highest grade, that is, AAA, to countries, equity or debt with the exceedingly high capacity to meet their financial commitments. Its lowest grade is 'D', accorded to entities with high probability of payment default or breach of an imputed promise.
This is particularly accorded in case the concerned entity has filed for bankruptcy.
Its grading slab includes letters A, B and C with an addition a single or double letter denoting a higher grade.
Moody's separates ratings into short and long-term definitions.
The former involves obligations maturing in thirteen months or less whereas the latter involves obligations maturing in eleven months or more. Its longer-term grading ranges from Aaa to C, with Aaa being the highest.
The succession pattern is similar to S&P. The short-term ratings scale ranges from P-1 to NP, with P-1 being the highest.
Fitch, too, rates from AAA to D, with D being the lowest. It follows the same succession scheme as Moody's and Fitch.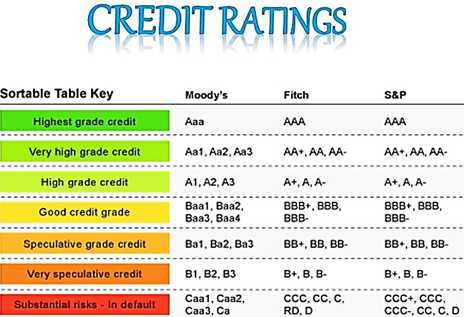 Impact of Ratings
Positive
At the country level, investors rely on the ratings given by the credit rating agencies to make investment decisions.
Many countries sell their securities in the international market, and a good credit rating can help them access high-value investors.
A favorable rating may also attract other forms of investments like foreign direct investments to a country.
Negative
Lowered rating of a country can potentially cause panic selling or offloading of investment by a foreign investor.
Criticism
Popular ratings agencies publicly reveal their methodology, which is based on macroeconomic data publicly made available by a country, to lend credibility to their inferences.
However, credit rating agencies were subjected to severe criticism for allegedly spurring the financial crisis in the United States, which began in 2017.
Rating agencies were also criticized for possible conflict of interest between them and issuers of securities.
Current News International
4th India-UK Home Affairs Dialogue
---
On 10th February, 2022, the 4th India-UK Home Affairs Dialogue was held in virtual mode.
The Dialogue covered a wide range of issues including Homeland Security, Cyber Security, Extradition cases, Migration & Mobility, etc.
India called on the UK authorities to expedite the pending extradition cases.
India communicated its concerns related to the anti-India activities of certain extremists and radical elements in the UK.
It urged the UK to maintain vigil over the activities of such elements and take appropriate proactive action.
Both sides agreed to maintain enhanced security cooperation. The meeting concluded with both sides agreeing to deepen security-related bilateral engagement.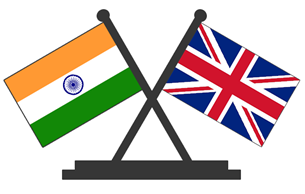 News Crux Important Days/Weeks
11 February: International Day of Women and Girls in Science
---
The International Day of Women and Girls in Science is observed by the United Nations (UN) on 11 February each year.
The day aims to promote the participation of women in science, technology, engineering and mathematics (STEM) disciplines.
It also aims to raise awareness about the contribution of women and girls in the field of science and technology.
This year marks the seventh observance of the International Day of Women and Girls in Science.
The theme for this year's (2022) observation is "Equity, Diversity, and Inclusion: Water Unites Us".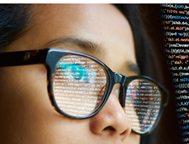 News Crux Important Days/Weeks
10 February: World Pulses Day
---
World Pulses Day is observed on 10 February to raise awareness about the importance of pulses.
The day has been celebrated since 2019 by the United Nations (UN).
The theme for this year's observation was "Pulses to empower youth in achieving sustainable agrifood systems".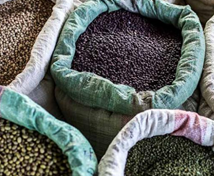 Current News Indian Economy Infrastructure
J&K: First UT to be integrated with National Single Window System
---
Jammu & Kashmir became the first Union Territory to be onboarded the National Single Window System (NSWS). This marks a major leap in Ease of Doing Business (EoDB) in the Union Territory.
NSWS is linked with India Industrial Land Bank (IILB) which hosts 45 industrial parks of J&K. This will help Investors to discover available land parcels in J&K.

National Single Window System
National Single Window System (NSWS) is a one-stop-shop portal, and a medium of convenient and efficient online Government-to-Business (G2B) services to the business community, which reduces the complexity in obtaining information and services related to starting businesses in India and deals with various approvals, registrations and permits.
NSWS will eliminate the need for investors to visit multiple platforms/offices to gather information and obtain clearances from different stakeholders.
Currently 142 central approvals can be applied through the NSWS portal.
14 States/UTs onboarded on NSWS include Andhra Pradesh, Goa, Gujarat, Himachal Pradesh, Jammu & Kashmir, Karnataka, Madhya Pradesh, Maharashtra, Odisha, Punjab, Tamil Nadu, Telangana, Uttar Pradesh, and Uttarakhand.
Current News Ecology & Environment Biodiversity
White-Cheeked Macaque Cited in Arunachal Pradesh
---
Recently, in an important discovery, scientists recorded presence of White-Cheeked Macaque (Macaca leucogenys) from central Arunachal Pradesh in India.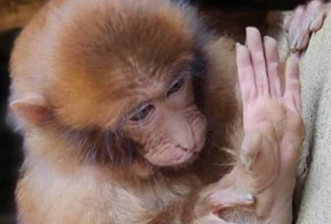 The species has not been sighted or reported from India after a single incidence of photographic capture from Anjaw district, Arunachal Pradesh in 2015, which raises controversy about its existence in India among the primatologists.
White- Cheeked Macaques are distinct from other macaques found in the region by displaying white cheeks, long and thick hairs on the neck area, and a longer tail.
Along with White-Cheeked Macaques and Arunachal Macaque the other species of Macaques are Assamese Macaque (Macaca assamensis) and Rhesus Macaque (Macaca mulatta) reported from the same landscape.
White Cheeked Macaque has not yet been included in the Wildlife (Protection) Act, 1972 of India and therefore, the present study laid the foundation to promote field studies in Central Arunachal Pradesh to delineate distribution boundary and population size of White Cheeked Macaque in Arunachal Pradesh.
The number of mammalian species reported from India stands at 434. The significance of the discovery is that it marks a new addition to mammals of India.
Current News National
Intensified Mission Indradhanush (IMI) 4.0
---
On 7th February, 2022 Intensified Mission Indradhanush 4.0 was launched.
Features of IMI 4.0
Three rounds of IMI 4.0 have been planned to catch up on the gaps that might have emerged due to the COVID-19 pandemic.
The activity will be conducted in 416 districts across 33 states/UTs.
These districts have been identified based on vaccination coverage as per the latest National Family Health Survey-5 report, Health Management Information System (HMIS) data and burden of vaccine preventable diseases.
The districts suggested by states have also been included.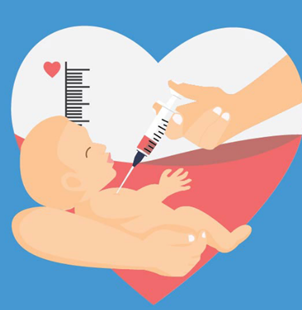 About Mission Indradhanush
With the aim to increase the full immunisation coverage, Mission Indradhanush was launched in December 2014 to cover the partially and unvaccinated pregnant women and children in pockets of low immunization coverage, high-risk and hard-to-reach areas and protect them from vaccine preventable diseases.
Under Mission Indradhanush, all vaccines under Universal Immunization Program (UIP) are provided as per National Immunization Schedule. Mission Indradhansuh was also identified as one of the flagship schemes under Gram Swaraj Abhiyan (16,850 villages across 541 districts) and Extended Gram Swaraj Abhiyan (48,929 villages across 112 aspirational districts).
Universal Immunization Program (UIP)
It consists of vaccination for 12 diseases- tuberculosis, diphtheria, pertussis (whooping cough), tetanus, poliomyelitis, measles, hepatitis B, diarrhoea, Japanese encephalitis, rubella, pneumonia (haemophilus influenzae type B) and Pneumococcal diseases (pneumococcal pneumonia and meningitis).
Current Status/ Coverage
Till date, ten phases of Mission Indradhanush have been completed covering 701 districts across the country.
As of April 2021, during the various phases of Mission Indradhanush, a total of 3.86 crore children and 96.8 lakh pregnant women have been vaccinated.
The Full Immunization Coverage among children aged 12-23 months of age has increased from 62% (NFHS-4) to 76.4% (NFHS-5).
News Crux Obituary
Soldier, Athlete and Actor Praveen Kumar Sobti Passed Away
---
Praveen Kumar Sobti, best known for playing the role of 'Bheem' in the TV show 'Mahabharat' – has passed away on 7th February 2022.
He acted in over 50 films. He also played the role of "Saaboo" in Chacha Chaudhary (the T.V. series) for a large number of episodes. Other than acting career, he was an athlete par excellence.Praveen was a hammer and discus throw athlete.
He was two-time Olympian (1968 Mexico Games and 1972 Munich Games).
He won two gold medals at the Asian Games in 1966 and 1970, as well as silver medals at the 1966 Commonwealth Games and the 1974 Asian Games.
He was also honoured with Arjuna award.
He also worked as the Deputy Commandant in the Border Security Force (BSF).

Current News National Indian Art, Culture & Heritage
Republic Day Parade Awards 2022
---
Best Marching Contingent
Among Three Services: The Indian Navy
Central Armed Police Forces (CAPF)/other Auxiliary Forces: Central Industrial Security Force
Best Tableau among States & UTs
First Place: Uttar Pradesh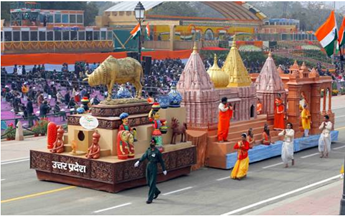 The tableau of Uttar Pradesh has been selected as the best tableau among the 12 States/UTs.
The tableau of Uttar Pradesh was based on the theme 'One District One Product and Kashi Vishwanath Dham'.
Second Place: Karnataka
The second place went to Karnataka for its tableau based on 'Cradle of Traditional Handicrafts'.
Third Place: Meghalaya
The third position went to Meghalaya for its tableau on 'Meghalaya's 50 years of Statehood and its tribute to women-led cooperative societies & SHGs'.
Best Tableau among Central Ministries/Departments
The tableaux of Ministry of Education and Ministry of Civil Aviation have been declared as joint winners.
The theme of the tableau of Ministry of Education & Ministry of Skill Development & Entrepreneurship was 'National Education Policy', while the tableau of Ministry of Civil Aviation was based on the theme 'Ude Desh Ka Aam Nagrik'.
Note: The tableaux of Ministry of Housing & Urban Affairs (CPWD), based on the theme 'Subhash @125' and the 'Vande Bharatam' dance group have been selected for the special prize category.
Popular Choice Awards
This year, for the first time, the general public was invited to vote for the best marching contingents and best tableaux in the popular choice category through the MyGov platform.
Best Marching Contingent
Among Three Services: Indian Air Force
Central Armed Police Forces (CAPF)/other Auxiliary Forces:Central Reserve Police Force (CRPF)
Best Tableau among States & UTs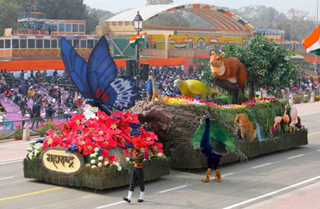 First Place
Maharashtra was voted as the best Tableau among the States/UTs in the popular choice category. The tableau of Maharashtra was based on the theme 'Biodiversity and State Bio-symbols of Maharashtra'.
The Maharashtra tableau had depicted five bio-diversity symbols of the state that include the state animal 'Shekru' or the Indian giant squirrel, the state bird 'Hariyal', state butterfly 'Blue Mormon', state flower 'Jarul' and the state tree 'Mango'.
It also showcased Icius tukarami – a new spider species named after Mumbai policeman Tukaram Ombale, who captured terrorist Ajmal Kasab during the 26/11 attack.
Second and Third Place
The second place went to Uttar Pradesh (popular choice), while the tableau of Jammu and Kashmir, on the theme 'Changing face of Jammu & Kashmir', finished third.
Best Tableau among Central Ministries/Departments
The tableau of Ministry of Communication/Department of Posts was adjudged as the best tableau. The theme of this tableau was 'India Post: 75 years @ Resolve - Women Empowerment'.
News Crux Persons In News
100th Birth Anniversary of Bhimsen Joshi
---
The 100th birth anniversary of Pandit Bhimsen Joshi was observed on 4 February 2022.
He belongs to the Kirana gharana tradition of Hindustani Classical Music.
He is known for the khayal form of singing, as well as for his popular renditions of devotional music.
He was awarded Padma Shri (1972), Padma Bhushan (1985), Sangeet Natak Akademi Fellowship (1998), Padma Vibhushan (1999), and Bharat Ratna (2008).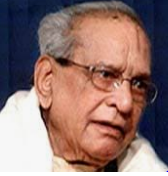 News Crux Miscellaneous
100 Years of Chauri Chaura Incident
---
4 February 2022 marked 100 years of the Chauri Chaura incident which took place on 4 February 1922 at Chauri Chaura in the Gorakhpur district of the United Provinces (modern-day Uttar Pradesh) in British India, when a large group of protesters participating in the non-cooperation movement, were fired upon by the police. In retaliation the demonstrators attacked and set fire to a police station, killing all of its occupants.
The incident led to the death of three civilians and 22 policemen.
Mahatma Gandhi, who was strictly against violence, halted the non-cooperation movement on the national level on 12 February 1922, as a direct result of this incident.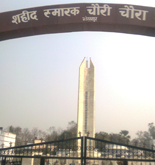 Current News Indian Economy Infrastructure
Patna-Pandu Water Connectivity: 'Gateway of NE'
---
A Merchant Vessel, MV Lal Bahadur Shastri, carrying food grains from Bihar's Patna to Guwahati's Pandu was recently flagged off.
This 2,350 km voyage will open a new gate to the 'Gateway of North East' (Assam) and ensure seamless waterways connectivity to North Eat Region through Ganga and Brahmaputra rivers.
This route from Patna can prove to be a viable alternative to the conventional mode of movement of foodgrains and goods for the North-East region.
For seamless navigation to the North-East region, 2 stretches of Indo-Bangladesh Protocol (IBP) route are being developed with Bangladesh.
The 25-30 days voyage will be an integrated Inland Water Transport (IWT) movement via National Waterway-1 (River Ganga), NW-97 (Sunderbans), Indo-Bangladesh Protocol (IBP) route and NW-2 (river Brahmaputra).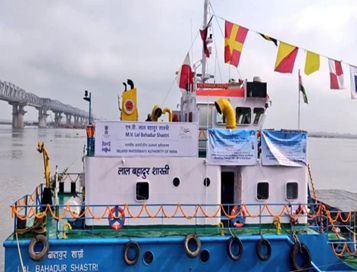 Kalughat Intermodal Terminal
The foundation stone of an intermodal terminal at Kalughat of Bihar was recently unveiled.
Inland Waterways Authority of India (IWAI) Terminal at Kalughat is located on river Ganga at Saran District in Bihar and the terminal is directly connected to NH 19.
The planned intermodal terminal at Kalughat will provide a boost to the region's socio-economic development and create multiple job opportunities.
This will also help decongest the roads of North Bihar and provide an alternative route for the transportation of cargo in this area.
News Crux Appointment & Resignation
Sonali Singh given charge of Controller General of Accounts
---
The centre has given the charge the Controller General of Accounts (CGA), Department of Expenditure, Ministry of Finance to Sonali Singh, Additional Controller General of Accounts, after superannuation of Dipak Dash.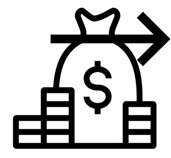 About Controller General of Accounts
CGA is the Principal Advisor on Accounting matters to the Union Government.
Controller General of Accounts derives his mandate from Article 150 of the Constitution. This statutory mandate as incorporated in the Allocation of Business Rules 1961 brings out the duties and responsibilities of CGA.
Responsibilities
Responsible for establishing and managing a technically sound Management Accounting System.
Responsible for preparation and submission of the accounts of the Union Government.
Responsible for exchequer control and internal audits.
It reconciles cash balance of the Centre with Reserve Bank of India (RBI) and annual accounts of the central government.
News Crux Important Days/Weeks
6 February: International Day of Zero Tolerance to Female Genital Mutilation
---
The International Day of Zero Tolerance for Female Genital Mutilation is observed on 6 February to create awareness about ending the practice of female genital mutilation (FGM).
FGM comprises of "all procedures that involve altering or injuring the female genitalia for non-medical reasons", according to the UN. The practice has been termed as violation of human rights, as well as the integrity and health of women and girls.
This year, the theme for the observation is "Accelerating Investment to End Female Genital Mutilation."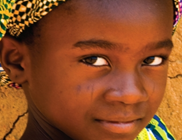 (Image Source: un.org)

State In News Jammu And Kashmir
J&K Delimitation Panel Redraws Assembly Seats
---
In its interim report, the Jammu & Kashmir Delimitation Commission has redrawn most of the 90 Assembly seats, while reconfiguring and renaming 28 new Assembly constituencies and deleting 19 Assembly segments.
17 constituencies have been redrawn in the Jammu province while 11 have been reconfigured in the Kashmir division.
Due to the reconfiguration, the names of nine Assembly constituencies in the Jammu division and 10 Assembly constituencies in the Kashmir division are proposed to be deleted.
The Commission has also proposed reframing of all the five Lok Sabha constituencies.
J&K currently has five Lok Sabha seats which include three seats from Kashmir and two from Jammu.
News Crux Obituary
Pandit Damodar Hota Passes Away
---
Eminent Odissi classical singer Pandit Damodar Hota passed away on 06th February, 2022, due to old age-related ailments.
Pandit Hota was trained in Odissi classical music and Hindustani classical music.
Under scholarship from Odisha Sangeet Natak Akademi, he also trained under Pandit Omkarnath Thakur and Pandit Balwantrai Bhatt.
His research on Odissi classical music in the 1960s was considered "ground-breaking" as it revealed the historical roots, distinct ragas, talas, and lakshyanas of the genre.

News Crux Obituary
'Nightingale of India' Passes Away
---
Legendary singer Lata Mangeshkar, popularly known as the 'Nightingale of India' has passed away.
Lata got her first big fame for singing from Kavi Pradeep's classic song - Ae Mere Watan Ke Logon – incidentally passed away on 6th February, the day Kavi Pradeep was born.
She was recipient of the Bharat Ratna (2001), Padma Vibhushan (1999), Padma Bhushan (1997), Dadasaheb Phalke Award (1989) as well as several National and Filmfare Awards.

Sports In News Cricket
ICC U-19 Men's Cricket World Cup
---
India beat England to win the ICC U-19 Cricket World Cup played at the Sir Vivian Richards Stadium in Antigua (West Indies) on 5 February 2022. It was a record fifth U-19 title for India.
Yash Dhull became the fifth Indian captain to win the title after Mohammad Kaif, Virat Kohli, Unmukt Chand and Prithvi Shaw.
Raj Bawa (India) received the 'Player of the Match' award in the final while Dewald Brevis from South Africa won the 'Player of the Series'.

News Crux Important Days/Weeks
4 February: International Day of Human Fraternity
---
The International Day of Human Fraternity is marked on 4 February to promote cultural and religious tolerance and coexistence.
The day was first observed in 2021 by the United Nations (UN).
The day promotes dialogue among different religious groups as well as an increased understanding of common values shared by all human beings. The International Day of Human Fraternity aims to promote greater tolerance for cultural and religious diversity.
The Day is a part of the 'World Interfaith Harmony Week', observed during the first week of February.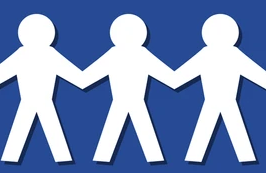 Current News Ecology & Environment
Aravalli Biodiversity Park becomes India's First OECM Site
---
On World Wetlands Day (2 February 2022) the Aravalli Biodiversity Park in Gurugram (Haryana) was declared India's first "other effective area-based conservation measures" (OECM) site.
The proposal to declare Aravalli Biodiversity Park an OECM site was sent by the National Biodiversity Authority in December 2020 to International Union for Conservation of Nature (IUCN).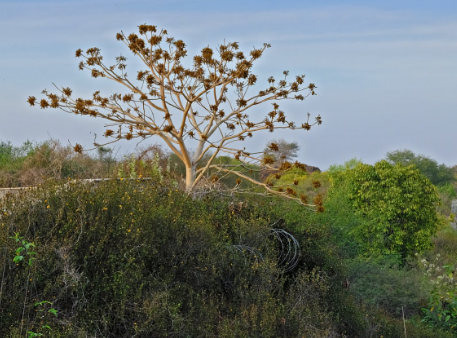 About OECM Tag
The OECM tag is given by the International Union for Conservation of Nature (IUCN) to areas that are not protected but support rich biodiversity.
The OECM tag does not bring any legal, financial or management implications, but designates the area as a biodiversity hotspot on the international map.
Diversity of Aravalli Biodiversity Park
The Aravalli Biodiversity Park is spread across 390 acres and has semi-arid vegetation (natural vegetation of the park falls within the Northern Tropical Dry Deciduous Forest), with around 300 native plants, 101,000 trees, 43,000 shrubs, and several species of birds.
Current News Ecology & Environment
India gets two more Ramsar Sites
---
On 2nd February, 2022 a national level celebration of World Wetlands Day 2022 was held at Sultanpur National Park, a Ramsar site of Haryana.
At the event, two new Ramsar sites (Wetlands of International Importance), were declared and "National Wetland Decadal Change Atlas" was also released.
India now has a network of 49 Ramsar sites covering an area of 10,93,636 hectares, the highest in South Asia.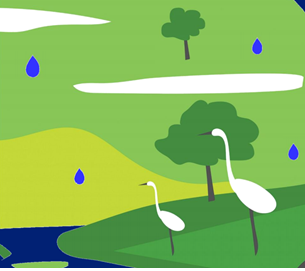 About the New Sites
Khijadiya Bird Sanctuary
Khijadiya Bird Sanctuary is located in Jamnagar district of Gujarat.
Khijadiya has become the fourth wetland of Gujarat to get the Ramsar tag. Nalsarovar Bird Sanctuary, Thol Wildlife Sanctuary and Wadhwana wetland are the other Ramsar sites in the state.
The sanctuary is unique having both fresh water lakes, salt and freshwater marshlands.
It is a coastal wetland with rich avifaunal diversity providing a safe habitat to endangered and vulnerable species.
Khijadiya is part of the Central Asian Flyway (important migration routes of waterbirds, most of which extend from the northernmost breeding grounds in Siberia to the southernmost non-breeding wintering grounds in West Asia, India, the Maldives and the British Indian Ocean Territory).
The site provides breeding, feeding and roosting grounds for a wide range of resident aquatic and also land-based birds. It provides habitat for over 310 bird species, including 125 waterbirds.
Bakhira Bird Sanctuary
The Bakhira Bird Sanctuary is the largest natural flood plain wetland of India in Sant Kabir Nagar district of Eastern Uttar Pradesh.
It is the 10th wetland of Uttar Pradesh to get the Ramsar tag.
Bakhira Bird Sanctuary is a freshwater marsh protected under the Wildlife Protection Act (1972); an "eco-sensitive zone" extends up to a kilometre around its boundary.
The wetland is internationally important for its birdlife as it supports over 80 species. It provides a wintering ground for over 25 species that migrate on the Central Asian Flyway. The Siberians birds travel across 5000 km to get to these wetlands at the time of winter.
This wetland also supports 119 plant species and 45 species of fish.
About "National Wetland Decadal Change Atlas"
It is prepared by the Space Applications Centre (SAC), Ahmedabad.
It highlights the changes which have happened in Wetlands across the country in the past decade.
The original Atlas was released by SAC in 2011 and has over the years been used extensively by all the State Governments also in their planning processes.
Some Findings
Total wetland area estimated is 15.98 Mha, which is around 4.86 percent of the total geographic area of the country.
In comparison to earlier wetland inventory of 2006-07, a total increase of 0.64 Mha area and 18810 wetland numbers obtained.
Total 14823 new wetlands added with an area of 0.36 Mha and out of this more than 93% are inland wetlands.
Total 1342 wetlands which were existing earlier and covering an area of 0.025 Mha has been disappeared in 2017-18.
There is decrease in coastal natural wetlands which are mostly converted to coastal man-made category with major change goes to intertidal mud flat which is converted to Salt pans in Rann of Kachchh.
There is increase in the mangroves area (3.8%; 18662 ha). Most of the intertidal mud flats are converted to mangroves.
There is increase in coral reefs area 2784 ha (1.9%) which is mainly in Kachchh (1881 ha) and Andaman and Nicobar islands (892 ha).
Overall country level decadal change in wetland numbers and area are of 8.86% and 4.18%, respectively.
World Wetlands Day
World Wetlands Day is observed every year on 2nd February all over the world to raise global awareness about the vital role of wetlands for people and our planet.
This is the first year when the World Wetlands Day will be observed as a United Nations international day, following its adoption by the UN General Assembly on August 30, 2021.
This day also marks the date of the adoption of the Convention on Wetlands on February 2, 1971, in the Iranian city of Ramsar.
This year's theme of World Wetlands Day is "Wetlands Action for People and Nature", which highlights the importance of actions to ensure the conservation and sustainable use of wetlands for humans and planetary health.
Current News National Indian Art, Culture & Heritage
India nominates Hoysala Temples for inscription in the World Heritage List
---
On 31st January 2022 three Hoysala temples - Chennakeshava Temple (Belur), Hoysaleswara Temple (Halebidu), and the Keshava Temple (Somanathapura) in Karnataka were nominated by India for consideration as World Heritage for the year 2022-2023.
The 'Sacred Ensembles of the Hoysala' are on UNESCO's Tentative list since 15th April, 2014 and represent one of the highest points of human creative genius and stand testimony to the rich historical and cultural heritage of our country.

Hoysala Empire
The Hoysala Empire ruled most of what is now Karnataka between the 10th and the 14th centuries. The capital of the Hoysalas was initially located at Belur but was later moved to Halebidu.
The Hoysala era was an important period in the development of art, architecture, and religion in South India. The empire is remembered today primarily for Hoysala architecture.
Few Distinguished Features of Hoysala Architecture
Hoysala temples are hybrid or vesara in nature as their unique style seems neither completely Dravida nor Nagara, but somewhere in between.
Vimana (shikara) in pyramidal shape.
They are made out of soapstone which is a relatively soft stone that gives artists room for intricate design.
The temples come with star-like ground-plans and a profusion of decorative carvings.
The jagati around the temple is the open pradakshinapatha.
News Crux Important Days/Weeks
2 February: World Wetlands Day
---
The World Wetlands Day is observed every year on 2nd February.
This is the first year when the World Wetlands Day will be observed as a United Nations international day, following its adoption by the UN General Assembly on August 30, 2021.
The day marks the date of the adoption of the "Convention on Wetlands of International Importance" held in 1971 in the Iranian city of Ramsar on the shores of the Caspian Sea.
A call to take action for wetlands is the focus of this years' campaign. It's an appeal to invest financial, human and political capital to save the world's wetlands from disappearing and to restore those we have degraded.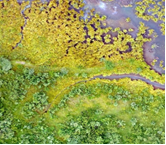 Current News Indian Economy Budget
Highlights of the Union Budget 2022-23
---
On 1st February 2022, Finance Minister Nirmala Sitharaman presented the Union Budget 2022-23 in Parliament. It was the second paperless budget.
Union Budget seeks to lay foundation and give blueprint of economy over 'Amrit Kal' of next 25 years – from India at 75 to India at 100.
India's economic growth in the current year is estimated to be 9.2 per cent, highest among all large economies. The overall, sharp rebound and recovery of the economy from the adverse effects of the pandemic is reflective of our country's strong resilience.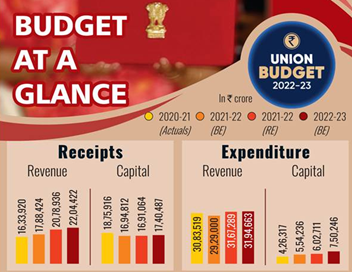 India's economic growth estimated at 9.2% to be the highest among all large economies.
60 lakh new jobs to be created under the productivity linked incentive scheme in 14 sectors.
PLI Schemes have the potential to create an additional production of Rs 30 lakh crore.
Entering Amrit Kaal, the 25 year long lead up to India @100, the budget provides impetus for growth along four priorities:
PM GatiShakti
Inclusive Development
Productivity Enhancement & Investment, Sunrise opportunities, Energy Transition, and Climate Action.
Financing of investments
Road Transport
National Highways Network to be expanded by 25000 Km in 2022-23.
Rs 20000 Crore to be mobilized for National Highways Network expansion.
Multimodal Logistics Parks
Contracts to be awarded through PPP mode in 2022-23 for implementation of Multimodal Logistics Parks at four locations.
Railways
One Station One Product concept to help local businesses & supply chains.
2000 Km of railway network to be brought under Kavach, the indigenous world class technology and capacity augmentation in 2022-23.
400 new generation Vande Bharat Trains to be manufactured during the next three years.
100 PM GatiShakti Cargo terminals for multimodal logistics to be developed during the next three years.
Parvatmala
National Ropeways Development Program, Parvatmala to be taken up on PPP mode.
Contracts to be awarded in 2022-23 for 8 ropeway projects of 60 Km length.
Inclusive Development
Agriculture
Rs. 2.37 lakh crore direct payment to 1.63 crore farmers for procurement of wheat and paddy.
Chemical free Natural farming to be promoted throughout the county. Initial focus is on farmer's lands in 5 Km wide corridors along river Ganga.
NABARD to facilitate fund with blended capital to finance startups for agriculture & rural enterprise.
'Kisan Drones' for crop assessment, digitization of land records, spraying of insecticides and nutrients.
Ken Betwa Project
1400 crore outlay for implementation of the Ken – Betwa link project.
9.08 lakh hectares of farmers' lands to receive irrigation benefits by Ken-Betwa link project.
MSME
Udyam, e-shram, NCS and ASEEM portals to be interlinked.
130 lakh MSMEs provided additional credit under Emergency Credit Linked Guarantee Scheme (ECLGS)
ECLGS to be extended up to March 2023.
Guarantee cover under ECLGS to be expanded by Rs 50000 Crore to total cover of Rs 5 Lakh Crore.
Rs 2 lakh Crore additional credit for Micro and Small Enterprises to be facilitated under the Credit Guarantee Trust for Micro and Small Enterprises (CGTMSE).
Raising and Accelerating MSME performance (RAMP) programme with outlay of Rs 6000 Crore to be rolled out.
Skill Development
Digital Ecosystem for Skilling and Livelihood (DESH-Stack e-portal) will be launched to empower citizens to skill, reskill or upskill through on-line training.
Startups will be promoted to facilitate 'Drone Shakti' and for Drone-As-A-Service (DrAAS).
Education
'One class-One TV channel' programme of PM eVIDYA to be expanded to 200 TV channels.
Virtual labs and skilling e-labs to be set up to promote critical thinking skills and simulated learning environment.
High-quality e-content will be developed for delivery through Digital Teachers.
Digital University for world-class quality universal education with personalised learning experience to be established.
Health
An open platform for National Digital Health Ecosystem to be rolled out.
'National Tele Mental Health Programme' for quality mental health counselling and care services to be launched.
A network of 23 tele-mental health centres of excellence will be set up, with NIMHANS being the nodal centre and International Institute of Information Technology-Bangalore (IIITB) providing technology support.
Saksham Anganwadi
Integrated benefits to women and children through Mission Shakti, Mission Vatsalya, Saksham Anganwadi and Poshan 2.0.
Two lakh anganwadis to be upgraded to Saksham Anganwadis.
Har Ghar, Nal Se Jal
Rs. 60,000 crore allocated to cover 3.8 crore households in 2022-23 under Har Ghar, Nal se Jal.
Housing for All
Rs. 48,000 crore allocated for completion of 80 lakh houses in 2022-23 under PM Awas Yojana.
Prime Minister's Development Initiative for North-East Region (PM-DevINE)
A new scheme PM-DevINE launched to fund infrastructure and social development projects in the North-East.
An initial allocation of Rs. 1,500 crore made to enable livelihood activities for youth and women under the scheme.
Vibrant Villages Programme
Vibrant Villages Programme for development of Border villages with sparse population, limited connectivity and infrastructure on the northern border.
Banking
100 per cent of 1.5 lakh post offices to come on the core banking system.
Scheduled Commercial Banks to set up 75 Digital Banking Units (DBUs) in 75 districts.
e-Passport
e-Passports with embedded chip and futuristic technology to be rolled out.
Urban Planning
Modernization of building byelaws, Town Planning Schemes (TPS), and Transit Oriented Development (TOD) will be implemented.
Battery swapping policy to be brought out for setting up charging stations at scale in urban areas.
Land Records Management
Unique Land Parcel Identification Number for IT-based management of land records.
Accelerated Corporate Exit
Centre for Processing Accelerated Corporate Exit (C-PACE) to be established for speedy winding-up of companies.
AVGC Promotion Task Force
An animation, visual effects, gaming, and comic (AVGC) promotion task force to be set-up to realize the potential of this sector.
Telecom Sector
Scheme for design-led manufacturing to be launched to build a strong ecosystem for 5G as part of the Production Linked Incentive Scheme.
Export Promotion
Special Economic Zones Act to be replaced with a new legislation to enable States to become partners in 'Development of Enterprise and Service Hubs'.
AtmaNirbharta in Defence
68% of capital procurement budget earmarked for domestic industry in 2022-23, up from 58% in 2021-22.
Defence R&D to be opened up for industry, startups and academia with 25% of defence R&D budget earmarked.
Independent nodal umbrella body to be set up for meeting testing and certification requirements.
Sunrise Opportunities
Government contribution to be provided for R&D in Sunrise Opportunities like Artificial Intelligence, Geospatial Systems and Drones, Semiconductor and its eco-system, Space Economy, Genomics and Pharmaceuticals, Green Energy, and Clean Mobility Systems.
Energy Transition and Climate Action
Additional allocation of Rs. 19,500 crore for Production Linked Incentive for manufacture of high efficiency solar modules to meet the goal of 280 GW of installed solar power by 2030.
Five to seven per cent biomass pellets to be co-fired in thermal power plants:

CO2 savings of 38 MMT annually,
Extra income to farmers and job opportunities to locals,
Help avoid stubble burning in agriculture fields.

Four pilot projects to be set up for coal gasification and conversion of coal into chemicals for the industry
Financial support to farmers belonging to Scheduled Castes and Scheduled Tribes, who want to take up agro-forestry.
Public Capital Investment
Public investment to continue to pump-prime private investment and demand in 2022-23.
Outlay for capital expenditure stepped up sharply by 35.4% to Rs. 7.50 lakh crore in 2022-23 from Rs. 5.54 lakh crore in the current year.
Outlay in 2022-23 to be 2.9% of GDP.
'Effective Capital Expenditure' of Central Government estimated at Rs. 10.68 lakh crore in 2022-23, which is about 4.1% of GDP.
GIFT-IFSC
World-class foreign universities and institutions to be allowed in the GIFT City.
An International Arbitration Centre to be set up for timely settlement of disputes under international jurisprudence.
Mobilising Resources
Data Centres and Energy Storage Systems to be given infrastructure status.
Venture Capital and Private Equity invested more than Rs. 5.5 lakh crore last year facilitating one of the largest start-up and growth ecosystem. Measures to be taken to help scale up this investment.
Blended funds to be promoted for sunrise sectors.
Sovereign Green Bonds to be issued for mobilizing resources for green infrastructure.
Digital Rupee
Introduction of Digital Rupee by the Reserve Bank of India starting 2022-23.
Providing Greater Fiscal Space to States
Enhanced outlay for 'Scheme for Financial Assistance to States for Capital Investment':

From Rs. 10,000 crore in Budget Estimates to Rs. 15,000 crore in Revised Estimates for current year

Allocation of Rs. 1 lakh crore in 2022-23 to assist the states in catalysing overall investments in the economy: fifty-year interest free loans, over and above normal borrowings
In 2022-23, States will be allowed a fiscal deficit of 4% of GSDP, of which 0.5% will be tied to power sector reforms
Fiscal Management
Budget Estimates 2021-22: Rs. 34.83 lakh crore
Revised Estimates 2021-22: Rs. 37.70 lakh crore
Total expenditure in 2022-23 estimated at Rs. 39.45 lakh crore
Total receipts other than borrowings in 2022-23 estimated at Rs. 22.84 lakh crore
Fiscal deficit in current year: 6.9% of GDP (against 6.8% in Budget Estimates)
Fiscal deficit in 2022-23 estimated at 6.4% of GDP
Direct Taxes
To take forward the policy of stable and predictable tax regime:
Vision to establish a trustworthy tax regime.
To further simplify tax system and reduce litigation.
Introducing new 'Updated return'
Provision to file an Updated Return on payment of additional tax.
Will enable the assessee to declare income missed out earlier.
Can be filed within two years from the end of the relevant assessment year.
Cooperative societies
Alternate Minimum Tax paid by cooperatives brought down from 18.5 per cent to 15 per cent.
To provide a level playing field between cooperative societies and companies.
Surcharge on cooperative societies reduced from 12 per cent to 7 per cent for those having total income of more than Rs 1 crore and up to Rs 10 crores.
Tax relief to persons with disability
Payment of annuity and lump sum amount from insurance scheme to be allowed to differently abled dependent during the lifetime of parents/guardians, i.e., on parents/ guardian attaining the age of 60 years.
Parity in National Pension Scheme Contribution
Tax deduction limit increased from 10 per cent to 14 per cent on employer's contribution to the NPS account of State Government employees.
Brings them at par with central government employees.
Would help in enhancing social security benefits.
Incentives for Start-ups
Period of incorporation extended by one year, up to 31.03.2023 for eligible start-ups to avail tax benefit.
Previously the period of incorporation valid up to 31.03.2022.
Incentives under concessional tax regime
Last date for commencement of manufacturing or production under section 115BAB extended by one year i.e. from 31st March, 2023 to 31st March, 2024.
Scheme for taxation of virtual digital assets
Specific tax regime for virtual digital assets introduced.
Any income from transfer of any virtual digital asset to be taxed at the rate of 30 per cent.
No deduction in respect of any expenditure or allowance to be allowed while computing such income except cost of acquisition.
Loss from transfer of virtual digital asset cannot be set off against any other income.
To capture the transaction details, TDS to be provided on payment made in relation to transfer of virtual digital asset at the rate of 1 per cent of such consideration above a monetary threshold.
Gift of virtual digital asset also to be taxed in the hands of the recipient.
Litigation Management
In cases where question of law is identical to the one pending in High Court or Supreme Court, the filing of appeal by the department shall be deferred till such question of law is decided by the court.
To greatly help in reducing repeated litigation between taxpayers and the department.
Tax Incentives to IFSC
Subject to specified conditions, the following to be exempt from tax

Income of a non-resident from offshore derivative instruments.
Income from over the counter derivatives issued by an offshore banking unit.
Income from royalty and interest on account of lease of ship.
Income received from portfolio management services in IFSC.
Rationalization of Surcharge
Surcharge on AOPs (consortium formed to execute a contract) capped at 15 per cent.
Done to reduce the disparity in surcharge between individual companies and AOPs.
Surcharge on long term capital gains arising on transfer of any type of assets capped at 15 per cent.
To give a boost to the start-up community.
Health and Education Cess
Any surcharge or cess on income and profits not allowable as business expenditure.
Deterrence against tax-evasion
No set off, of any loss to be allowed against undisclosed income detected during search and survey operations.
Rationalizing TDS Provisions
Benefits passed on to agents as business promotion strategy taxable in hands of agents.
Tax deduction provided to person giving benefits, if the aggregate value of such benefits exceeds Rs 20,000 during the financial year.
Indirect Taxes
Remarkable progress in GST
GST revenues are buoyant despite the pandemic – Taxpayers deserve applause for this growth.
Special Economic Zones
Customs Administration of SEZs to be fully IT driven and function on the Customs National Portal – shall be implemented by 30th September 2022.
Customs Reforms and duty rate changes
Faceless Customs has been fully established. During Covid-19 pandemic, Customs formations have done exceptional frontline work against all odds displaying agility and purpose.
Project imports and capital goods
Gradually phasing out of the concessional rates in capital goods and project imports; and applying a moderate tariff of 7.5 percent – conducive to the growth of domestic sector and 'Make in India'.
Certain exemptions for advanced machineries that are not manufactured within the country shall continue.
A few exemptions introduced on inputs, like specialised castings, ball screw and linear motion guide - to encourage domestic manufacturing of capital goods.
Review of customs exemptions and tariff simplification
More than 350 exemption entries proposed to be gradually phased out, like exemption on certain agricultural produce, chemicals, fabrics, medical devices, & drugs and medicines for which sufficient domestic capacity exists.
Simplifying the Customs rate and tariff structure particularly for sectors like chemicals, textiles and metals and minimise disputes; Removal of exemption on items which are or can be manufactured in India and providing concessional duties on raw material that go into manufacturing of intermediate products – in line with the objective of 'Make in India' and 'Atmanirbhar Bharat'.
Sector Specific Proposals
Electronics
Customs duty rates to be calibrated to provide a graded rate structure - to facilitate domestic manufacturing of wearable devices, hearable devices and electronic smart meters.
Duty concessions to parts of transformer of mobile phone chargers and camera lens of mobile camera module and certain other items – To enable domestic manufacturing of high growth electronic items.
Gems and Jewellery
Customs duty on cut and polished diamonds and gemstones being reduced to 5 per cent; Nil customs duty to simply sawn diamond - To give a boost to the Gems and Jewellery sector
A simplified regulatory framework to be implemented by June this year - To facilitate export of jewellery through e-commerce.
Customs duty of at least Rs 400 per Kg to be paid on imitation jewellery import - To disincentivise import of undervalued imitation jewellery.
Chemicals
Customs duty on certain critical chemicals namely methanol, acetic acid and heavy feed stocks for petroleum refining being reduced; Duty is being raised on sodium cyanide for which adequate domestic capacity exists – This will help in enhancing domestic value addition.
MSME
Customs duty on umbrellas being raised to 20 per cent. Exemption to parts of umbrellas being withdrawn.
Exemption being rationalised on implements and tools for agri-sector which are manufactured in India
Customs duty exemption given to steel scrap last year extended for another year to provide relief to MSME secondary steel producers
Certain Anti- dumping and CVD on stainless steel and coated steel flat products, bars of alloy steel and high-speed steel are being revoked – to tackle prevailing high prices of metal in larger public interest.
Exports
To incentivise exports, exemptions being provided on items such as embellishment, trimming, fasteners, buttons, zipper, lining material, specified leather, furniture fittings and packaging boxes.
Duty being reduced on certain inputs required for shrimp aquaculture - to promote its exports.
Tariff measure to encourage blending of fuel
Unblended fuel to attract an additional differential excise duty of Rs 2/ litre from the 1st of October 2022 - to encourage blending of fuel.
(Source: PIB)
Current News Indian Economy Budget
Summary of the Economic Survey 2021-22
---
With the central theme "Agile Approach", the Economic Survey 2021-2022 was presented by the Union Minister for Finance & Corporate Affairs Smt Nirmala Sitharaman on 31st January 2022.
The Survey states that the year ahead is well poised for a pick-up in private sector investment with the financial system in a good position to provide support to the revival of economy.
The growth projection for 2022-23 is based on the assumption that there will be no further debilitating pandemic related economic disruption, monsoon will be normal, withdrawal of global liquidity by major central banks will be broadly orderly, oil prices will be in the range of US$70-$75/bbl, and global supply chain disruptions will steadily ease over the course of the year.
Highlights
As per World Bank, Adb and imf projections, India to remain the fastest growing major economy in the world during 2021-24.
Indian economy to grow by 9.2% in real terms in 2021-22.
Agriculture to grow by 3.9 % in 2021-22 in comparison to 3.6% in the previous year.
Industrial sector to witness sharp rebound from a contraction of 7% in 2020-21 to expansion of 11.8% in 2021-22.
Services to clock 8.2% growth in 2021-22 after a contraction of 8.4% last year.
Foreign exchange reserves stood at us$ 634 billion as on 31st December 2021 equivalent to over 13 months of imports and higher than country's external debt.
Investment is expected to see a strong growth of 15% in 2021-22.
Consumer Price Index (cpi) combined inflation of 5.6% in December 2021 is well within targeted tolerance band.
Fiscal deficit for April-November 2021 contained at 46.2% of budget estimates.
Capital market booms despite pandemic; over Rs. 89 thousand crore raised via 75 ipo issues in April-November 2021, much higher than in any year in the last decade.
India to witness GDP growth of 8.0-8.5 per cent in 2022-23, supported by widespread vaccine coverage, gains from supply-side reforms and easing of regulations, robust export growth, and availability of fiscal space to ramp up capital spending.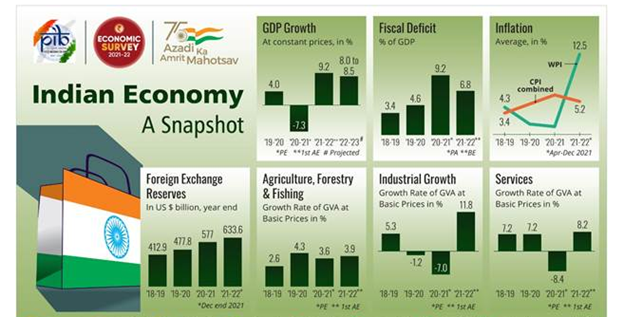 State of the Economy
The Survey says, the above projection is comparable with the World Bank's and Asian Development Bank's latest forecasts of real GDP growth of 8.7 per cent and 7.5 per cent respectively for 2022-23. As per the IMF's latest World Economic Outlook (WEO) growth projections released on 25th January, 2022, India's real GDP is projected to grow at 9 per cent in both 2021-22 and 2022-23 and at 7.1 per cent in 2023-24. This projects India as the fastest growing major economy in the world in all these three years.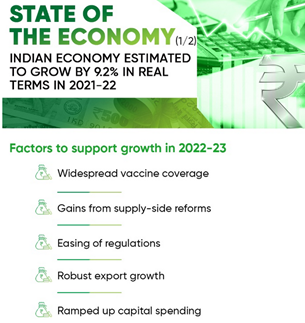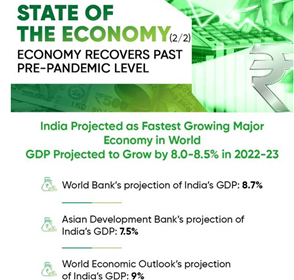 Referring to First Advance Estimates, the Survey states that the Indian economy is estimated to grow by 9.2 per cent in real terms in 2021-22, after a contraction of 7.3 per cent in 2020-21. This implies that overall economic activity has recovered past the pre-pandemic levels. Almost all indicators show that the economic impact of the "second wave" in Q1 was much smaller than that experienced during the full lockdown phase in 2020-21, even though the health impact was more severe.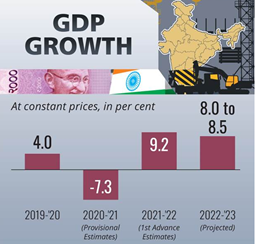 Agriculture and Allied Sectors
The Survey states that Agriculture and allied sectors have been the least impacted by the pandemic and the sector is expected to grow by 3.9 per cent in 2021-22 after growing by 3.6 per cent in the previous year. The area sown under Kharif and Rabi crops, and the production of wheat and rice has been steadily increasing over the years. In the current year, food grains production for the Kharif season is estimated to post a record level of 150.5 million tonnes. Moreover, procurement of food grains under the central pool accordingly maintained its rising trend in 2021-22 along with minimum support prices, which augur well for national food security and farmers' incomes. Importantly, the strong performance of the sector was supported by Government policies that ensured timely supplies of seed and fertilizers despite pandemic related disruptions. It was helped by good monsoon rains as reflected in reservoir levels being higher than the 10-year average.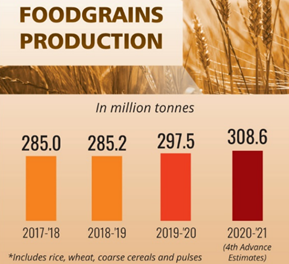 Industrial Sector
According to Survey, the industrial sector went through a sharp rebound from a contraction of 7 per cent in 2020-21 to an expansion of 11.8 per cent in this financial year. The manufacturing, construction and mining sub-sectors went through the same swing although the utilities segment experienced a more muted cycle as basic services such as electricity and water supply were maintained even at the height of the national lockdown. The share of industry in GVA is now estimated at 28.2 per cent.
Services Sector
The Survey states that the services sector has been the hardest hit by the pandemic, especially segments that involve human contact. This sector is estimated to grow by 8.2 per cent this financial year following last year's 8.4 per cent contraction. It should be noted that there is a wide dispersion of performance by different sub-sectors. Both the finance/Real Estate and the Public Administration segments are now well above pre-COVID levels. However, segments like Travel, Trade and hotels are yet to fully recover. There has been a boom in software and IT-enabled services exports even as earnings from tourism have declined sharply.
Consumption
The Survey added that total consumption is estimated to have grown by 7.0 per cent in 2021-22 with government consumption remaining the biggest contributor as in the previous year. Government consumption is estimated to grow by a strong 7.6 per cent surpassing pre-pandemic levels. Private consumption is also estimated to have improved significantly to recover 97 per cent of corresponding pre-pandemic output level and it is poised to see stronger recovery with rapid coverage in vaccination and faster normalization of economic activity.
Investment
According to the Survey, Investment, as measured by Gross Fixed Capital Formation (GFCF) is expected to see strong growth of 15 per cent in 2021-22 and achieve full recovery of pre-pandemic level. Government's policy thrust on quickening virtuous cycle of growth via capex and infrastructure spending has increased capital formation in the economy lifting the investment of GDP ratio to about 29.6 per cent in 2021-22, the highest in seven years. While private investment recovery is still at a nascent stage, there are many signals which indicate that India is poised for stronger investment. A sturdy and cleaned-up banking sector stands ready to support private investment adequately.
Exports and Imports
On the Exports and Imports front, the Survey states that India's exports of both goods and services have been exceptionally strong so far in 2021-22. Merchandise exports have been above US$30 billion for eight consecutive months in 2021-22, despite many pandemic related global supply constraints. Net services exports have also risen sharply, driven by professional and management consulting services, audio visual and related services, freight transport services, telecommunications, computer and information services. From a demand perspective, India's total exports are expected to grow by 16.5 per cent in 2021-22 surpassing pre-pandemic levels. Imports also recovered strongly with revival of domestic demand and continuous rise in price of imported crude and metals. Imports are expected to grow by 29.4 per cent in 2021-22 surpassing corresponding pre-pandemic levels. Resultantly, India's net exports have turned negative in the first half of 2021-22, compared to a surplus in the corresponding period of 2020-21. But current account deficit is expected to remain within manageable limits.
Balance of Payments
Further, the Survey points out that despite all the disruptions caused by the global pandemic, India's balance of payments remained in surplus throughout the last two years. This allowed the Reserve Bank of India to keep accumulating foreign exchange reserves, which stand at US$634 billion on 31st December 2021. This is equivalent to 13.2 months of imports and higher than the country's external debt.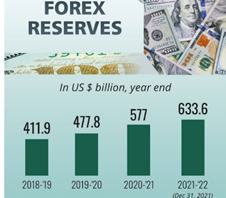 Inflation
The Survey notes that inflation has reappeared as a global issue in both advanced and emerging economies. The surge in energy prices, non-food commodities, input prices, disruption of global supply chains, and rising freight costs stoked global inflation during the year. In India, Consumer Price Index (CPI) inflation moderated to 5.2 per cent in 2021-22 (April-December) from 6.6 per cent in the corresponding period of 2020-21. It was 5.6 per cent (YoY) in December 2021, which is within the targeted tolerance band. The decline in retail inflation in 2021-22 was led by easing of food inflation. Wholesale Price Inflation (WPI), however, has been running in double-digits.
Fiscal Support
The Survey says that fiscal support given to the economy as well as the health response caused the fiscal deficit and government debt to rise in 2020-21. However, there has been a strong rebound in government revenues in 2021-22 so far. The revenue receipts of the central government during April-November 2021 have gone up by 67.2 per cent (YOY), as against an expected growth of 9.6 per cent in the 2021-22 Budget Estimates over provisional actuals. The tax collections have been buoyant for both direct and indirect taxes and the gross monthly GST collections have crossed Rs 1 lakh crore consistently since July 2021.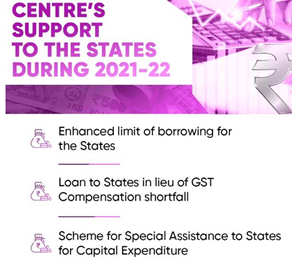 Fiscal Deficit
It adds that on the account of a sustained revenue collection and a targeted expenditure policy by the Government of India, the fiscal deficit for April-November 2021 has been contained at 46.2 per cent of Budget Estimates (BE) which is nearly one third of the proportion reached during the same period of the previous two years (135.1% of BE in April-November 2020 and 114.8% of BE in April-November 2019).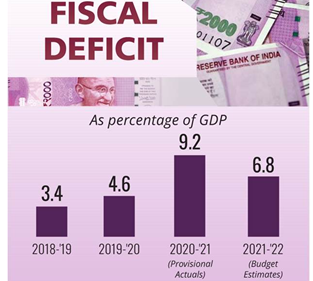 Capital Markets
The Survey points out that the financial sector is always a possible area of stress during turbulent times. However, India's capital markets have done exceptionally well and have allowed record mobilization of risk capital of Indian companies. The Sensex and Nifty scaled up to touch its peak at 61,766 and 18,477 on October 18, 2021. Rs 89,066 crore was raised via 75 IPO issues in April- November 2021, much higher than in any year in the last decade.
NPAs
Moreover, the banking system is well capitalized and NPAs seems to have structurally declined. The Gross Non-Performing Advances (GNPA) ratio (i.e. GNPAs as a percentage of Gross Advances) and Net Non-Performing Advances (NNPA) ratio of Scheduled Commercial banks (SCBs) continued to decline since 2018-19. GNPA ratio of SCBs decreased from 7.5 per cent at end-September 2020 to 6.9 per cent at end-September 2021.
Demand/Supply
The Survey expresses that another distinguishing feature of India's economic response has been an emphasis on supply-side reforms rather than a total reliance on demand management. These supply-side reforms include deregulation of numerous sectors, simplification of processes, removal of legacy issues like 'retrospective tax', privatization, production-linked incentives and so on. Even the sharp increase in capital spending by the Government can be seen as both demand and supply response as it creates infrastructure capacity for future growth.
There are two common themes in India's supply-side strategy:
(i)Reforms that improve flexibility and innovation in order to deal with the long-term unpredictability of the post-Covid world. This includes factor market reforms; deregulation of sectors like space, drones, geospatial mapping, trade finance factoring; process reforms like those in government procurement and in telecommunications sector; removal of legacy issues like retrospective tax; privatization and monetization, creation of physical infrastructure, and so on.
(ii)Reforms aimed at improving the resilience of the Indian economy. These range from climate/environment related policies; social infrastructure such as public provision of tap water, toilets, basic housing, insurance for the poor, and so on; support for key industries under Atmanirbhar Bharat; a strong emphasis on reciprocity in foreign trade agreements, and so on.
Other Highlights: Policy Initiatives
Process Reforms
An important theme that has been discussed through the course of the Economic Survey is that of 'process reforms'. It is important to distinguish between deregulation and process reforms. The former relates to reducing or removing the role of government from a particular activity. In contrast, the latter broadly relates to simplification and smoothening of the process for activities where the government's presence as a facilitator or regulator is necessary.
'Barbell Strategy"
The Survey points out that the last two years have been difficult for the world economy on account of the COVID-19 pandemic. Repeated waves of infection, supply-chain disruptions and more recently, global inflation have created particularly challenging times for policy-making. Faced with these challenges, the Government of India opted for a 'Barbell Strategy" that combined a bouquet of safety-nets to cushion the impact on vulnerable sections of society and the business sector. It next pushed through a significant increase in capital expenditure on infrastructure to build back medium-term demand as well as aggressively implemented supply-side measures to prepare the economy for the sustained long-term expansion. This flexible and multi-layered approach is partly based on an "Agile" framework that used feedback-loops, and the monitoring of real-time data.
High Frequency Indicators
The Survey underlines that Monetary policy since the outbreak of the pandemic was calibrated to provide a cushion and support growth, but carefully controlled in order to avoid the medium term dislocations of excess liquidity. An important aspect of the safety-net was the use of Government guarantees to provide access to financial support to the economy in general and MSMEs in particular. In the last two years, government leveraged an array of eighty High Frequency Indicators (HFIs) representing industry, services, global trends, macro-stability indicators and several other activities, from both public and private sources to gauge the underlying state of the economy on a real-time basis. These HFIs helped policy makers tailor their response to an evolving situation rather than rely on pre-defined responses of a Waterfall framework, which has been the conventional method for framing policy in India and most of the world.
Conclusion
The Survey is quite optimistic that overall macro-economic stability indicators suggest that the Indian Economy is well placed to take on the challenges of 2022-23 and one of the reasons that the Indian Economy is in good position is its unique response strategy.
(Source: PIB)
---