Airtel Payments Bank has been categorised as Scheduled Bank

---
Airtel Payments Bank has been categorised as Scheduled Bank
---
Airtel Payments Bank has been categorised as a scheduled bank by the Reserve Bank of India (RBI).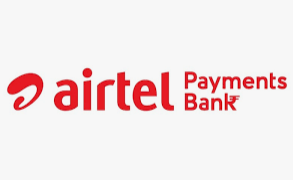 Meaning of Scheduled Bank
The banks in the Indian banking system are sub categorized as Scheduled Banks, Non-Schedule Banks, Private Banks and Public Banks.
Scheduled banks are those banks that are listed under Schedule II of the Reserve Bank of India Act, 1934.
The bank's paid-up capital and raised funds must be at least Rs. 5 lakh to qualify as a scheduled bank. These banks are liable for low interest loans from the RBI.
They also have membership in clearing houses.
They also have numerous obligations to fulfil such as maintaining an average daily Cash Reserve Ratio with the central bank.
Types of Scheduled Banks in India
The banks listed in Schedule II are further classified as –
Scheduled Commercial Public Sector Banks
SBI and its associates
Scheduled Commercial Private Sector Banks
Old Private Banks
New Private Sector Banks
Scheduled Foreign Banks in India
Main Functions of Scheduled Banks
Acceptance of deposits from the public
Provide demand withdrawal facility
Lending facility
Transfer of funds
Issue of drafts
Provide customers with locker facilities
Dealing with foreign exchange
Differences between a Scheduled Bank and Non-Scheduled Bank
| | |
| --- | --- |
| Scheduled Bank | Non-Scheduled Bank |
| They are listed in the second schedule of the RBI Act. | They are not listed in the second schedule of the RBI Act. |
| These have a paid up capital of Rs. 5 lakhs or more and comply with all the requirements of the RBI. | There is no such condition that needs to be fulfilled for it to be considered a non-scheduled bank. |
| They maintain a cash reserve ratio with RBI. | They maintain the CRR amount with themselves. |
| They are authorized to borrow funds from the Reserve Bank of India. | |
| They are comparatively more financially stable. | |