Sathyamangalam Tiger Reserve gets TX2 Award
---
Sathyamangalam Tiger Reserve gets TX2 Award
---
Sathyamangalam Tiger Reserve (STR) in Erode district of Tamil Nadu has won the TX2 award for doubling its tiger population to 80 since 2010.
Bardia National Park in Nepal has also won this year's TX2 award.
In 2020, Uttar Pradesh's Pilibhit Tiger Reserve was awarded the first TX2 Award for having doubled its tiger population before the stipulated time frame.
The TX2 awards are presented by the Conservation Assured Tiger Standards (CA|TS), Fauna and Flora International (FFI), Global Tiger Forum (GTF), IUCN's Integrated Tiger Habitat Conservation Programme (ITHCP), Panthera, UNDP, The Lion's Share, Wildlife Conservation Society (WCS) and WWF.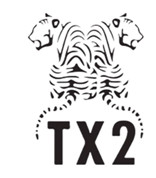 Sathyamangalam Tiger Reserve
The Sathyamangalam Tiger Reserve is located in Erode district of tamil Nadu, and houses 80 tigers. Its area is contiguous with the Mudumalai Tiger Reserve, Bandipur Tiger Reserve (Karnataka) and BR Tiger Reserve and Wildlife Sanctuary (Karnataka). Together, these reserves — forming the Nilgiris biosphere landscape — have the biggest tiger population in the world, at over 280 tigers.
Second Global Tiger Summit
Vladivostok, Russia will host the second Global Tiger Summit, in September 2022 of tiger range countries to assess progress towards the ambitious TX2 goal, i.e. double the number of tigers in the wild, and identify tiger conservation priorities for the next 12 years.