26 January: International Customs Day
---
26 January: International Customs Day
---
The International Customs Day (ICD) is celebrated on 26 January to commemorate the inaugural session of the World Customs Organisation (WCO), which was held on this day in 1953.
The day also raises awareness about the importance of customs authorities and their role in the smooth movement of goods across borders.
The WCO is dedicating 2022 to scaling up Customs Digital Transformation by Embracing a Data Culture and Building a Data Ecosystem.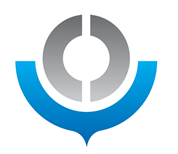 About WCO
The World Customs Organization (WCO) is an intergovernmental organization headquartered in Brussels, Belgium.
Today, WCO members are responsible for customs controls in 183 countries representing more than 98 percent of all international trade.
Kunio Mikuriya is the Secretary General of the World Customs Organization (WCO).