4th State Food Safety Index
---
4th State Food Safety Index
---
On World Food Safety Day 2022 (7 June), Union Health Minister released Food Safety and Standards Authority of India's (FSSAI) 4th State Food Safety Index.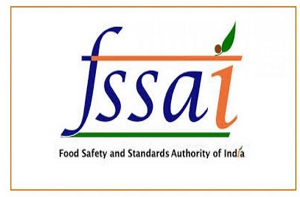 The State Food Safety Index has been released to measure the performance of states across five parameters of food safety: human resources and institutional data, compliance, food testing facility, training and capacity building and consumer empowerment.
The SFSI was started from 2018-19 with the aim of creating a competitive and positive change in the food safety ecosystem in the country. The index will help in providing safe and nutritious food to the people.
The Index aims at creating a competitive and positive change in India's food safety ecosystem.
States that showed significant improvement were felicitated.
Winning State/UTs based on the ranking for the year 2021-22 for their impressive performance across parameters:
Larger States: Tamil Nadu topped the list among larger states, followed by Gujarat and Maharashtra, in the State Food Safety Index awards.
Smaller States: Among smaller states, Goa was the winner, followed by Manipur and Sikkim.
Union Territories: Jammu and Kashmir emerged top followed by Delhi and Chandigarh.
States/UTs with significant improvement in ranking during last year :
Uttarakhand - in Large State Category
Tripura- in Small States Category
Ladakh in the UT category