India's IT Secretary appointed to IGF Leadership Panel
---
India's IT Secretary appointed to IGF Leadership Panel
---
Secretary in the Ministry of Electronics and Information Technology Alkesh Kumar Sharma has been appointed to the inaugural Internet Governance Forum (IGF) Leadership Panel.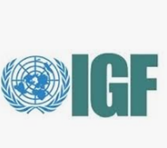 He is among 10 eminent persons from around the world appointed by UN Secretary General Antonio Guterres.
The UN chief established the Panel to support and strengthen the IGF, an annual meeting to discuss public policy issues pertaining to the Internet.
Panel members will address strategic and urgent issues and highlight Forum discussions, as well as possible follow-up actions, to promote greater impact and dissemination of IGF discussions, according to its Terms of Reference.
The selected persons will serve a two-year term during the 2022-23 IGF cycles.
The IGF is an outcome of the Tunis phase of the World Summit on the Information Society that took place in 2005.
In the Tunis Agenda, Governments asked the Secretary-General to convene a "new forum for policy dialogue" to discuss issues related to key elements of Internet governance.
The 17th edition of the Forum will take place from November 28 to December 2 in Addis Ababa, Ethiopia.