State of Finance for Nature 2022
---
State of Finance for Nature 2022
---
Recent Context
The second edition of the State of Finance for Nature report launched on December 01, 2022, reveals that nature-based solutions are still significantly under-financed.
The report was released jointly by the UN Environment Programme (UNEP) along with

The Economics of Land Degradation initiative of the Federal Ministry for Economic Cooperation and Development (BMZ) of Germany;
United Nations Convention to Combat Desertification (UNCCD); and
European Commission.

The report comes 10 days after the end of the UN Framework Convention on Climate Change (UNFCCC) Conference of Parties 27 (COP27) and a week before the start of the UN Conference on Biodiversity (COP15 CBD) in Montreal.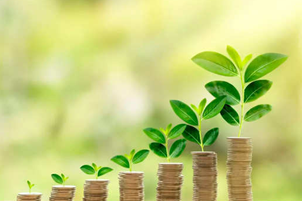 Key Highlights
If the world wants to halt biodiversity loss, limit climate change to below 1.50C and achieve land degradation neutrality by 2030, current finance flows to Nature-based Solutions (NbS) must urgently double by 2025 and triple by 2030.
Delayed action is not an option in the face of the devastating effects of climate change, the extinction crisis, and severe land degradation globally.
The key focus should be on doubling finance flows to NbS and reducing it for activities that increase greenhouse gas (GHG) emissions.
Public funds make up 83% of the total and the private sector contributes approximately 17%.
Total finance flows to NbS have increased by USD 3.9 billion from USD 150 billion (SFN 2021) to USD 154 billion per year.
This represents year-on-year growth in investment of 2.6% in real terms across the sum of public and private financial flows.
Finance flows to marine NbS are roughly USD 14 billion, 9% of total (terrestrial and marine).
Annual domestic government expenditure in marine NbS is over USD 10 billion per year, including spending on marine protected areas, sustainable management of fisheries and research and development of fisheries.
Public financial support for nature-negative activities ranges from USD 500 to 1,100 billion per year at present, which is three to seven times larger than current investments in NbS.
What is Nature-based Solution (NbS)?
The NbS refers to sustainable management and use of nature to tackle socio-environmental challenges, which range from disaster risk reduction, climate change and biodiversity loss to food and water security as well as human health.
NbS creates harmony between people and nature, enables ecological development and represents a holistic, people-centred response to climate change.
About United Nations Environment Programme
A leading global environmental authority, established on 5th June 1972.
Its headquarters is at Nairobi, Kenya.
It sets the global environmental agenda, promotes the sustainable development within the United Nations system, and serves as an authoritative advocate for global environment protection.