World Malaria Report 2022
---
World Malaria Report 2022
---
World Malaria Report 2022 was released by the World Health Organization (WHO) on December 8, 2022.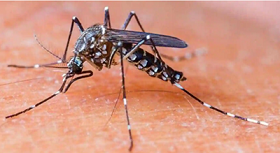 About Malaria
Malaria is a life-threatening mosquito borne blood disease caused by plasmodium parasites.
The parasites spread through the bites of infected female Anopheles mosquitoes.
Symptoms of malaria include fever and flu-like illness, including shaking chills, headache, muscle aches, and tiredness.
Key Highlights of the Report
Cases and Deaths due to Malaria: There were an estimated 241 million malaria cases and 627 000 malaria deaths worldwide in 2020. This represents about 14 million more cases in 2020 compared to 2019, and 69 000 more deaths.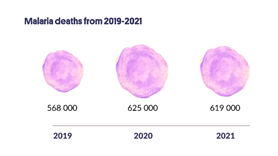 Larger Contribution from Countries: Six countries — Nigeria (27 per cent); the Democratic Republic of the Congo (12 per cent); Uganda (5%); Mozambique (4%); Angola (3.4%) and Burkina Faso (3.4%) — accounted for about 55 per cent of all cases globally.

In 2021, the number of countries that reported fewer than 10 indigenous cases increased from 23 in 2020 to 25 in 2021.

Causes: Approximately two-thirds of these additional deaths (47 000) were linked to disruptions in the provision of malaria prevention, diagnosis and treatment during the pandemic.
India and Neighbour Countries: India accounted for 83 per cent of cases in the WHO South-East Asia Region. Sri Lanka was certified malaria-free in 2016 and remains malaria-free.

China and El Salvador were certified by WHO as malaria-free in 2021, and the Islamic Republic of Iran attained 3 consecutive years of zero indigenous cases in 2020.

Prevention Measures: Insecticide-treated bednets (ITNs) are the key vector control tool used by endemic countries. Prevalence of Intermittent Preventive Treatment in Pregnancy (IPTP) has remained consistent in 2021 as compared to 2020.
Government's Initiatives for eliminating Malaria
The National Strategic Plan for Malaria Elimination (2017-22) was launched in July 2017 which laid down strategies for the following five years.
NFME is in line with WHO's 2016-2030 Malaria Strategy, which guides the WHO Global Malaria Programme (GMP).
Malaria elimination efforts were initiated in 2015 and were intensified after the launch of the National Framework for Malaria Elimination (NFME) in 2016 by the Ministry of Health and Family Welfare.