Current News National Study/Survey/Report/Index
4th State Food Safety Index
---
On World Food Safety Day 2022 (7 June), Union Health Minister released Food Safety and Standards Authority of India's (FSSAI) 4th State Food Safety Index.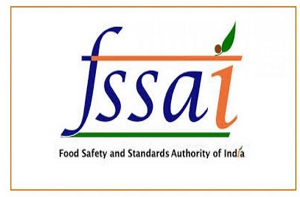 The State Food Safety Index has been released to measure the performance of states across five parameters of food safety: human resources and institutional data, compliance, food testing facility, training and capacity building and consumer empowerment.
The SFSI was started from 2018-19 with the aim of creating a competitive and positive change in the food safety ecosystem in the country. The index will help in providing safe and nutritious food to the people.
The Index aims at creating a competitive and positive change in India's food safety ecosystem.
States that showed significant improvement were felicitated.
Winning State/UTs based on the ranking for the year 2021-22 for their impressive performance across parameters:
Larger States: Tamil Nadu topped the list among larger states, followed by Gujarat and Maharashtra, in the State Food Safety Index awards.
Smaller States: Among smaller states, Goa was the winner, followed by Manipur and Sikkim.
Union Territories: Jammu and Kashmir emerged top followed by Delhi and Chandigarh.
States/UTs with significant improvement in ranking during last year :
Uttarakhand - in Large State Category
Tripura- in Small States Category
Ladakh in the UT category
Current News Indian Economy Infrastructure
Green Energy Open Access Rules 2022: Major Reform to promote Renewable Energy
---
In order to further accelerate our ambitious renewable energy programmes, with the end goal of ensuring access to affordable, reliable, sustainable and green energy for all, Green Open Access Rules, 2022 have been notified on 06.06.22.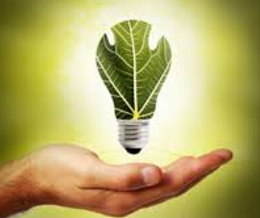 These rules are notified for promoting generation, purchase and consumption of green energy including the energy from Waste-to-Energy plants.
The notified Rules enable simplified procedure for the open access to green power. It will enable faster approval of Green OA, Uniform Banking, Voluntary purchase of RE power by commercial & industrial consumers, Applicability of OA charges, etc.
Commercial and Industrial consumers are allowed to purchase green power on voluntarily basis.
Captive Consumers can take power under Green Open Access with no minimum limitation.
Discom Consumers can demand for supply of Green power to them.
Salient Features of the Rules
Addresses to Small Consumers: The Green Open access is allowed to any consumer and the limit of Open Access Transaction has been reduced from 1 MW to 100 kW for green energy, to enable small consumers also to purchase renewable power through open access.
Certainty on Open Access Charges: Provide certainty on open access charges to be levied on Green Energy Open Access Consumers which includes transmission charges, wheeling charges, cross-subsidy surcharge and standby charges. Cap on increasing of cross-subsidy surcharge as well as the removal of additional surcharge, not only incentivise the consumers to go green but also address the issues that have hindered the growth of open access in India.
Transparency in the approval process of the open access application. Approval to be granted in 15 days or else it will be deemed to have been approved subject to fulfilment of technical requirements. It will be through a national portal.
Determination of Green Tariff: The tariff for the green energy shall be determined separately by the Appropriate Commission, which shall comprise of the average pooled power purchase cost of the renewable energy, cross-subsidy charges if any, and service charges covering the prudent cost of the distribution licensee for providing the green energy to the consumers.
Streamlines Approval Process: The Rules will help to streamlining the overall approval process for granting Open Access including timely approval, to improve predictability of cash flows for renewable power producers. It will also bring Uniformity in the application procedure.
Banking of surplus green energy with the distribution licensee mandated.
Uniformity: There shall be a uniform renewable purchase obligation, on all obligated entities in area of a distribution licensees. It has also included the Green Hydrogen/Green Ammonia for fulfilment of its RPO.
Green Certificates: Consumers will be given the green certificates if they consume green power.
Relief from Surcharges: Cross subsidy surcharge and additional surcharge shall not be applicable if green energy is utilized for production of green hydrogen and green ammonia.
Current News National Plan/Policy
National Air Sports Policy 2022
---
On 7th June, 2022, the Ministry of Civil Aviation launched National Air Sport Policy 2022 (NASP 2022).
Vision: India as one of the top air sports nations by 2030.
Mission: To provide a safe, affordable, accessible, enjoyable and sustainable air sports ecosystem in India.
Objectives: The key objectives of NASP 2022 include the following: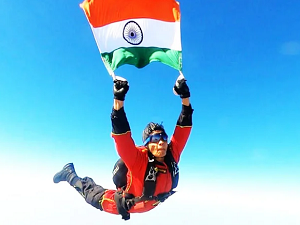 (Image Source: freepressjournal)

Promote an air sports culture in the country
Enable adoption of international good practices in safety including but not limited to, air sports infrastructure, equipment, operations, maintenance and training
Develop a simple, stakeholder-friendly and effective governance structure
Enhance participation and success of Indian sportspersons in global air sports events; and
Promote design, development and manufacturing of air sports equipment in India in line with the Atmanirbhar Bharat Abhiyan.
Governance Structure: There will be a four-tier governance structure for air sports in India:
Air Sports Federation of India (ASFI) as the apex governing body under the Ministry of Civil Aviation and chaired by the Secretary, Ministry of Civil Aviation.
National associations for individual air sports or a set of air sports, as appropriate
Regional (e.g. West/ South/ North East etc.) or State and Union Territory level units of the national air sports associations, as appropriate; and
District-level air sports associations, as appropriate.
Note
The Fédération Aéronautique Internationale (FAI), headquartered in Lausanne, Switzerland is the world governing body for air sports. Founded on 14 October 1905, it sets standards, organizes events and maintains global records. FAI has over 100 members.
News Crux Ecology & Environment
Blue Duke: State Butterfly of Sikkim
---
Sikkim Chief Minister Prem Singh Tamang on the occasion of World Environment Day (5 June 2022) declared Blue Duke the state butterfly.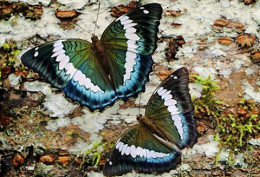 The Blue Duke represents Sikkim with its two unique colours blue representing the sky and white depicting the snow clad mountains of the Himalayas.
Of the 720 species of butterflies found in Sikkim, Blue Duke was selected as the state butterfly securing 57 per cent votes in a recent online poll conducted by the Forest Department.
Next to Blue Duke, Krishna Peacock got maximum votes to be declared as the State Butterfly of Sikkim.
Blue Duke, which goes by the scientific name Bassarona durga, is unique to Sikkim and the eastern Himalayas. It was discovered in the state in 1858.
Blue Duke is found at an altitude below 1500 metres in the Himalayas.
Blue Duke falls in Schedule 2 of the Wildlife Protection Act, 1972 and is a protected species in the Himalayas.
News Crux Important Days/Weeks
8 June: World Oceans Day
---
The World Oceans Day is observed to remind people of the importance of the oceans and the major role they play in everyday life.
This year's theme for the observation is "Revitalization: collective action for the ocean".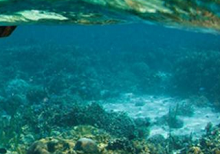 Importance of Oceans
The ocean covers over 70% of the planet. It is our life source, supporting humanity's sustenance and that of every other organism on earth.
The ocean produces at least 50% of the planet's oxygen, it is home to most of earth's biodiversity, and is the main source of protein for more than a billion people around the world.
The ocean is key to our economy with an estimated 40 million people being employed by ocean-based industries by 2030.
Concerns
With 90% of big fish populations depleted, and 50% of coral reefs destroyed, we are taking more from the ocean than can be replenished.
News Crux Ecology & Environment
Posidonia australis: World's Largest Plant
---
Scientists have discovered the world's largest plant off the Australia coast—a seagrass meadow that has grown by repeatedly cloning itself.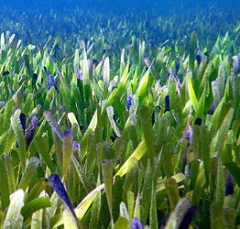 The single plant of Posidonia australis was discovered in the shallow waters of the World Heritage Area of Shark Bay in Western Australia.
Genetic analysis has revealed that the underwater fields of waving green seagrass are a single organism covering 70 square miles (180 square kilometers) through making copies of itself over 4,500 years.
Scientists confirmed that the meadow was a single organism by sampling and comparing the DNA of seagrass shoots across the bed.
The scientists call the meadow of Poseidon's ribbon weed "the most widespread known clone on Earth," covering an area larger than Washington.
Though the seagrass meadow is immense, it's vulnerable. A decade ago, the seagrass covered an additional seven square miles, but cyclones and rising ocean temperatures linked to climate change have recently killed almost a tenth of the ancient seagrass bed.
---