Current News Indian Economy Agriculture & Allied Sector
Cabinet Approves Implementation of PMKSY
---
Recently, the Union government approved the extension of the Pradhan Mantri Krishi Sinchayee Yojana (PMKSY) till 2026 — a move expected to help fund irrigation projects that will increase water supply across northern India.
As a part of the scheme, Accelerated Irrigation Benefit Programme (AIBP), Watershed Development and Har Khet ko Paani (HKKP) components have been extended for 2021-26.
About PMKSY
It was launched in 2015 as an umbrella scheme that provides central grants to the State Governments for specific activities.
Implementing Agency: Ministries of Agriculture, Water Resources, and Rural Development
Aim
To provide assured irrigation to cultivated areas.
To reduce wastage of water and improve water-use efficiency.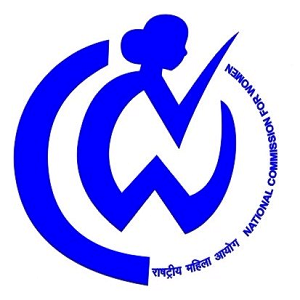 Components
Accelerated Irrigation Benefits Programme (AIBP)
Implementation: Department of Water Resources, River Development and Ganga Rejuvenation, Ministry of Jal Shakti.
Aim: It provides financial support to irrigation projects.
Watershed Development
Implementation: Department of Land Resources, Ministry of Rural Development
Aim: To regenerate ground water.
Per Drop More Crop
Implementation: Department of Agriculture and Farmers Welfare, Ministry of Agriculture & Farmers Welfare.
Aim: Promoting efficient water conveyance and precision water application devices.
News Crux Ecology & Environment
Highest Temperature in Arctic Region
---
World Meteorological Organization (WMO) has confirmed that Verkhoyansk, a Siberian town, experienced a temperature of 380C, the highest ever recorded in the Arctic region.
It indicates the gradual warming of the Arctic region due to climate change.
Arctic region is warming at twice the rate than the rest of the world, mainly because of anthropogenic greenhouse gas emissions.
The increased rate of warming is because of a phenomenon known as Arctic amplification which refers to the process in which the melting ice hastens the process of warming by exposing areas that are not good at reflecting back heat into the atmosphere.
This creates a cycle between melting ice and rising temperatures, amplifying the impact of warming.
PIB News International
3rd Annual Defence Dialogue between India and France
---
On 17th December, 2021, the third Annual Defence Dialogue between India and France was held in New Delhi.
Key Highlights
In the meeting, a wide range of bilateral, regional, defence and defence industrial cooperation issues were discussed.
Both sides reviewed the existing military-to-military cooperation, which has increased in spite of pandemic challenges.
Defence industrial cooperation was discussed with focus on future collaborations and co-production between the two countries.
They discussed ways to increase defence cooperation in all domains.
Recently, India and France concluded their annual bilateral Army Exercise, Shakti, with focus on counter-terrorist operations.
Both sides acknowledged their convergences on number of strategic and defence issues. They expressed commitment to work together to enhance cooperation in bilateral, regional and multilateral forums.
Current News National Polity & Governance
Cabinet Clears Draft Bill for Linking Aadhaar & Voter ID
---
On 15th December, 2021, the Union Cabinet cleared a bill on electoral reforms, news agency PTI reported.
The Election Commission has been pushing for key electoral reforms, including linking Aadhaar numbers to the electoral roll, making paid news an electoral offence, increasing the punishment for filing a false affidavit.
Key Provisions
It will amend the representation of people act and allow four qualifying dates in a year rather than one, for those who are above 18 years, to register as a voter.
The electoral law will be made "gender-neutral" for service voters.
It seeks to empower the EC to requisition premises for any purpose related to election.
It will allow the Election Commission to seed the Aadhaar number with electoral rolls on a voluntary basis.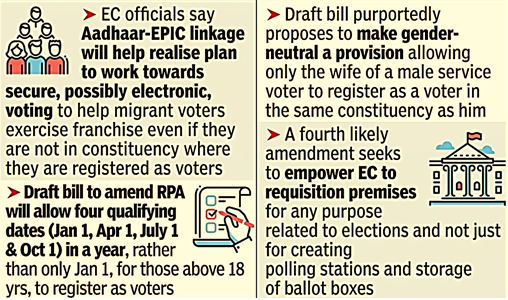 Impact
Check on Fake Voter ID: Aadhaar- voter id linkage will help to eliminate all the fake Voter ID Cards and put a check on the growing population of defunct and fake voters across the country.
Securing Electronic Voting: Further, it will help to work towards secure electronic voting for migrant workers.
---