Electricity (Amendment) Bill, 2022

---
Electricity (Amendment) Bill, 2022
---
The Electricity (Amendment) Bill 2022 was introduced in the Parliament on 8th August, 2022.
However, the Bill was later sent to the standing committee for further deliberation.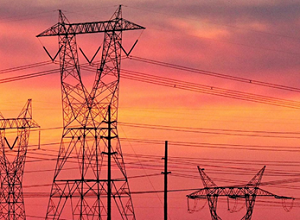 Background
The Electricity Act was passed by the Indian Parliament in 2003.
It covers issues related to the generation, distribution, transmission, and trading of power in the country.
Aim
It aims to bring reforms in India's power sector. It proposes certain amendments to the Electricity Act, 2003.
It seeks to delicense the power distribution and allow private sector companies to enter the sector and compete with state-owned firms.
Key Specifications of the Bill
Choice Options: The bill proposes a framework to allow consumers to choose between different service providers.
Electricity Contract Enforcement Authority:It provides for the formation of the Electricity Contract Enforcement Authority (ECEA), which will deal with contract-related disputes in the electricity sector.
Renewable Energy Sources: It requires all licensees to purchase or produce a minimum specified quantity from renewable energy sources as a percentage of their total electricity consumption.
Selection Committee: A selection committee would be constituted to appoint the chairperson and members of the Appellate Tribunal (APTEL), the central and state regulatory commissions (CERC, SERCs) and the ECEA, according to the bill.
Graded Revision in Tariff It also seeks to amend section 62 of the Act to make provisions vis-à-vis graded revision in tariff over a year besides mandatory fixing of maximum ceiling and minimum tariff by the appropriate commission. It provides for amending section 166 to strengthen the functions that will be discharged by the regulators.
Penalties:It proposes penalties in case of non-compliance by licensees in meeting the obligations.
Opposition of the Bill
The bill faces criticism that it would dilute the power of the states and shift it to the Centre and its agencies.
Critics further say the bill allows private players an easy entry into the electricity sector, thus granting them an undue advantage.
Farmers have expressed concerns that the government may move away from giving them subsidised power or shift to a new system where they would be required to pay first and claim the subsidy later.