Current News Ecology & Environment Sustainable Developement
National Bio Energy Programme
---
The Ministry of New and Renewable Energy (MNRE), Government of India has notified the National Bioenergy Programme on November 2, 2022.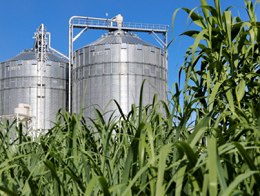 MNRE has continued the National Bioenergy Programme for the period from FY 2021-22 to 2025-26.
The Programme has been recommended for implementation in two Phases.
The Phase-I of the Programme has been approved with a budget outlay of Rs. 858 crore.
The National Bioenergy Programme will comprise of the following sub-schemes:
Waste to Energy Programme (Programme on Energy from Urban, Industrial and Agricultural Wastes /Residues) to support setting up of large Biogas, BioCNG and Power plants (excluding MSW to Power projects).
Biomass Programme (Scheme to Support Manufacturing of Briquettes & Pellets and Promotion of Biomass (non-bagasse) based cogeneration in Industries) to support setting up of pellets and briquettes for use in power generation and non-bagasse based power generation projects.
Biogas Programme to support setting up of family and medium size Biogas in rural areas.
MNRE & Bioenergy
To utilize huge surplus biomass, cattle dung, industrial and urban bio-waste available in the country for recovery of energy, the MNRE has been promoting bioenergy in India since 1980s.
One major support extended by MNRE has been Central Financial Assistance provided for setting up of Bioenergy projects such as Biogas, BioCNG, Power from urban, Industrial and Agricultural Waste / Residues for reducing their capital cost/ interest on loan therefore increase project viability.
News Crux Obituary
Pioneer of Oral Rehydration Solution (ORS) Dilip Mahalanabis Passed Away
---
Renowned paediatrician Dr. Dilip Mahalanabis, who saved millions of lives through his Oral Rehydration Solution (ORS) - simple solution consisting of sugar, salts, and water has passed away on 16 October 2022.

Mahalanabis saved umpteen lives during an outbreak of cholera while serving in a refugee camp at Bangaon in West Bengal during the 1971 Liberation War of Bangladesh.
News Crux Obituary
Naga Poet Temsüla Ao Passed Away
---
Temsüla Ao was a Naga poet, fiction writer, and ethnographer who passed away on 9 October 2022.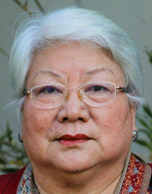 She had served in several key positions, including the chairperson of the Nagaland State Commission for Women.
She was awarded the Padma Shri award for her contribution to Literature and Education.
Her book 'Laburnum For My Head' received the Sahitya Akademi Award for English writing in the short story category.
News Crux Obituary
'Villu Paatu' doyen Subbu Arumugam Passed Away
---
Noted Indian musician, writer and Villupattu theatre art exponent Subbu Arumugam has passed away on 10 October 2022.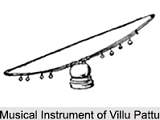 While villupaatu is performed in the temples of folk deities such as Sudalai Madan, Esakki Amman, and Mutharamman during kodai — festival during summer — Subbu Arumugam modernised the singing methods, the texts and introduced stories with social themes.
Subbu Arumugam was conferred with Padma Shri — India's fourth highest civilian award, by the Centre in 2021. Earlier, he was presented the Sangeetha Natak Akademi Award by the President of India. He was also honoured with Kalaimamani Award and Bharathi Award by the Tamil Nadu Government in 1975 and 2017 respectively.
Villu Paatu
Villu Paatu, also known as Villadichampaatu, is an ancient form of musical story-telling method performed in Southern India (Tamil Nadu and Kerala), where narration is interspersed with music. It is also practiced in North-East Sri Lanka.
This art form is popular among Nadar and Ezhava castes of erstwhile Travancore kingdom.
Simple tunes and verses make the story easy to follow.
The villu (bow), the age-old weapon of warriors - paradoxically lends itself to be used as a primary musical instrument (a musical bow) for the Villu Paatu artists.
News Crux Obituary
Independent India's First Voter Shyam Saran Negi Passed Away
---
Shyam Saran Negi, Independent India's first voter, passed away in Himachal Pradesh's Kinnaur on 5th November 2022. He was 105.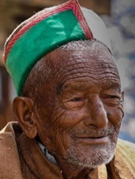 Negi, who first voted in 1952, had even cast his postal ballot vote for the 2022 Assembly elections just two days before his death.
In independent India's first General election, Negi cast his vote at Kalpa and became the first voter in free India.
News Crux Defence/Military Exercises
Joint Military Training-2022
---
On 03 November 2022, the 11th edition of the annual Joint Military Training (JMT) between the Indian Air Force (lAF) and the Republic of Singapore Air Force (RSAF) commenced at Air Force Station, Kalaikunda.
This edition of JMT would be conducted over a period of six weeks. The bilateral phase of the exercise will be conducted from 09 to 18 November 2022 and will see the two Air Forces engage in advanced air combat simulations.
News Crux Defence/Military Exercises
Garuda-VII
---
Indian Air Force (IAF) and French Air and Space Force (FASF) carried out bilateral exercise Garuda-VII at Air Force Station Jodhpur from 26 October to 12 November 2022.
'Varuna' is an annual naval exercise between India and France and 'Shakti' is a biennial military exercise between the two countries.
News Crux Defence/Military Exercises
'Simbex' - 2022
---
The Indian Navy hosted the 29th edition of the Singapore-India Maritime Bilateral Exercise (SIMBEX) from 26 to 30 October, 2022 at Visakhapatnam.
SIMBEX-2022 was conducted in two phases – Harbour Phase at Visakhapatnam from 26 to 27 October 2022 followed by the Sea Phase in Bay of Bengal from 28 to 30 October 2022.
SIMBEX series of exercises began in 1994 and were initially known as 'Exercise Lion King'.
News Crux Obituary
IMT TRILAT
---
The first edition of India-Mozambique-Tanzania Trilateral Exercise (IMT TRILAT), a joint maritime exercise among the Indian, Mozambique and Tanzanian navies was held at Dar Es Salaam, Tanzania from 27-29 Oct.
Indian Navy was represented by the guided missile frigate, INS Tarkash, a Chetak helicopter and MARCOS (Special Forces).
---