Current Affairs - Delhi
The sex ratio in Delhi has increased to 933 females to one thousand males in 2020.
According to the annual report of the Directorate of Economics and Statistics of the Government of Delhi, this number was 920 in 2019.
The infant mortality rate in Delhi has also decreased in comparison to 2019. The infant mortality rate per thousand in 2019 was 24.19 and in 2020 it was 20.37.
In Delhi, the birth rate fell from 18.35 per thousand in 2019 to 14.85 per thousand in 2020. In 2020, a total of 3,01,645 births were registered compared with 3,65,868 in 2019. The death rate in the capital has decreased from 7.29 per thousand in 2019 to 7.03 per thousand in 2020.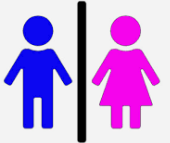 What is the sex ratio of India?
As per Census 2011, the Gender ratio of India is 943 females per 1000 males. There are 949 females to 1000 men in rural areas, while in an urban area, there are 929 females to 1000 males.
The Delhi Government on 7th August announced its electric vehicles (EVs) policy aimed at boosting the adoption of cleaner vehicles in the national capital after the Centre's EV push did not yield results as expected.
Highlights
On purchase of a two-wheeler, an e-rickshaw or freight vehicles, the Delhi government will give a benefit of up to Rs 30,000 and for a four-wheeler, a benefit of up to 1.5 lakh.
For those who want to purchase electric vehicles for commercial purposes, loans will be given from the Delhi government at very low-interest rates, and registration and road tax fees will be waived.
The EV policies are aimed at faster adoption of EVs both in personal and shared mobility segments.
The policy also aims to constitute 25% electric vehicles by 2024, which is currently just 0.29% in the in the national capital.
There is already the Centre's scheme on electric vehicles called 'Fame India Phase-2', under which the Union government also provides some incentives. And the Delhi government scheme will be an addition to the Centre's scheme and people can also avail benefits under both the schemes.