T S Tirumurti assumes Chair of Security Council Counter-Terrorism Committee
---
T S Tirumurti assumes Chair of Security Council Counter-Terrorism Committee
---
On 4th January 2022, India's permanent representative to the United Nations, TS Tirumurti assumed the Chair of the Security Council Counter-Terrorism Committee for 2022.
Earlier, India had chaired this Committee in the Security Council in 2011-12.
In 2021, India has been asked to Chair three important Committees of the Security Council, which include the Taliban Sanctions Committee, Counterterrorism Committee, and the Libyan Sanctions Committee.
India is currently a non-permanent member of the 15-nation Security Council and its 2-year term will end this year on December 31.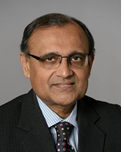 About Counter-Terrorism Committee
The United Nations Counter-Terrorism Committee was established by Resolution 1373 (2001) on 28 September 2001 in the aftermath of the 9/11 terrorist attacks.
According to the United Nations, the committee is tasked with monitoring the implementation of resolution 1373 (2001), which requested countries to implement a number of measures intended to enhance their legal and institutional ability to counter terrorist activities at home, in their regions, and around the world.
The Counter-Terrorism Committee comprises all 15 members of the Security Council including- India, France, Russia, United Kingdoms, the United States, Vietnam, Norway, Nigeria, Tunisia China among others.