Draft Notaries (Amendment) Bill 2021
---
Draft Notaries (Amendment) Bill 2021
---
To give opportunity to young eligible legal practitioners aspiring to serve as Notary Public, the Union Govt. has come out with as draft Bill for consultation.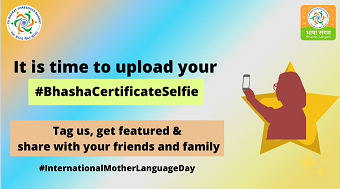 What the Draft Bill Proposes
Restriction in Terms
It proposes to restrict the overall term of Notaries for a period upto fifteen years (initial term of five years and two renewal terms of five years each) by curtailing renewals of unlimited terms, thus providing an opportunity for young legal professionals to serve as a Notary.
Suspending the Certificate of Practice
Under Section 10 of the Notaries Act, 1952, the appropriate Government is empowered to remove the name of a Notary Public from the Register of Notaries maintained by it, if a Notary has been found upon inquiry in the prescribed manner, to be guilty of such professional or other misconduct as in the opinion of the Government renders him unfit to practice as Notary. However, there is no provision in the Notaries Act for suspending the certificate of practice of Notary against whom a complaint has been received or otherwise till completion of inquiry initiated against him. Consequently, in some cases, despite complaint of prima facie gross misconduct, the notary continues to practice during pendency of inquiry proceedings.
It is therefore proposed to add provisions in the Notaries Act, 1952 empowering the appropriate Government for suspension of certificate of practice of Notary Public against whom a complaint has been received or otherwise, for professional misconduct for such period as deemed appropriate for conduct of inquiry.
Digitization
The records of Notary Public will be digitized and preserved in digital form, as may be prescribed under the Rules, in order to prevent misconduct in respect of notarization and safeguard the interests of general public. This will help to avoid any fraud, deceit, tampering of records and back-dating of notarization, etc.
Notaries Act, 1952
The Notaries Act, 1952 was enacted by the Parliament to regulate the profession of Notaries.
The provisions of the Notaries Act, 1952 and Rules framed thereunder empower the Central Government as well as State Governments to appoint Notaries who possess the prescribed qualifications.
About Notary
A notary is a person authorised to perform acts in legal affairs, in particular witnessing signatures on documents.
There are fixed number of Notaries who are appointed by the Central as well as State Governments as reflected in the Schedule to the Notaries Rules, 1956.
Duties of a Notary Public in India
Certify, attest or authenticate any instrument
Administer oaths or witness swearing by deponents for affidavits
To carry out translations and verify such translations of legal documents from one language to another
To record proof/evidence in criminal or civil trials and to act as commissioner if so directed
To perform the function of an arbitrator, counselor or mediator