Current Affairs - PIB News
On 14th August, 2023, Ministry of Electronics & Information Technology (MeitY) Secretary inaugurated the pioneering 'Graphene-Aurora Program' during an event at Maker Village in Kochi, Kerala.
Key Points:

Crucial Initiative: This significant initiative, jointly funded by MeitY, the Government of Kerala, and industry partners, including Carborundum Pvt Limited, boasts a substantial budget of Rs 94.85 Crore.
Stimulating Innovation and Collaboration: The 'Graphene-Aurora Program' is spearheaded by Digital University Kerala and is set to facilitate groundbreaking advancements in the field of graphene technology.
Various Stakeholders: It will encompass collaborative efforts between start-ups, research centres, and industry players to nurture innovation and drive commercialization of cutting-edge technologies. India Innovation Centre Graphene (IICG), stationed at Makers Village, Kochi, will play a pivotal role in this endeavour.
Venue: This centre will operate from the recently inaugurated Government of Kerala facility at Digital Science Park in Trivandrum.
Fostering a Nurturing Environment: It is envisioned as a comprehensive hub that supports startups and industries in their journey from ideation to market-ready products.
Catalyzing India's Position in the Global Landscape: By fostering a thriving ecosystem for graphene technology and innovation, the program aims to facilitate SMEs and startups in scaling up their graphene-based technologies for widespread adoption.
The Ministry of Women and Child Development is celebrating the 5th Rashtriya Poshan Maah 2022 from 1st to 30th September 2022.
In the 5th Rashtriya Poshan Maah the aim is to convert Jan Andolan into Jan Bhagidari to fulfill the Hon'ble PM's vision of a Suposhit Bharat.
(Through Suposhit Bharat initiative, the Govt. intends to conceptualize, develop, pilot and scale up food-based nutrition interventions through food services at institutional food services' level, and street foods, school & college canteens. This will therapeutically address malnutrition and non-communicable diseases in the general population.)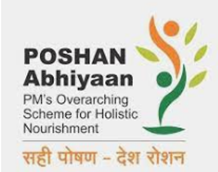 Objective of this year's Observation
This year, the objective is to trigger Poshan Maah through Gram Panchayats as Poshan Panchayats with key focus on "Mahila aur Swasthya" and "Bacha aur Shiksha".
Activities
The month long event will witness intensive activities across the country for awareness about nutrition at the ground level through sensitization drives, outreach programmes, identification drives, camps and fairs with special focus on pregnant and lactating women, children below six years and adolescent girls, in order to realise the vision of 'Swasth Bharat'.
At the Panchayat level, awareness activities will be conducted by local functionaries under the guidance of the concerned District Panchayati Raj Officers and CDPOs.
Poshan Panchayat Committees will work closely with field level workers (FLWs) – AWWs, ASHAs, ANMs – to support problem solving and enabling service delivery through Anganwadi Centres (AWCs), Village Health and Nutrition Day (VHNDs), and other relevant platforms to ensure all pregnant and lactating women, children below six years, and adolescent girls receive basic Integrated Child Development services.
Awareness drives on Anganwadi Services and good health practices will also be organised.
Growth Measurement Drives will be conducted to bring more beneficiaries under the ambit of Anganwadi Services. Growth Measurement drives under Swasth Balak Spardha will be conducted by States with the help of AWWs, AWHs, ASHA, district functionaries and agencies such as Lions Club, Rotary Club etc. Health camps for anemia check-ups will be especially organised at AWCs for adolescent girls.
Nutri-Gardens: Land will also be identified for Nutri-Gardens or Poshan Vatikas at or near Anganwadi Centres (AWCs).
Rainwater Harvesting: Special focus will be given on the importance of rainwater conservation among women at Anganwadi centers.
'Amma ki Rasoi': Under the State – level activities, 'Amma ki Rasoi' or Grandmother's Kitchen of traditional nutritious recipes will be organised.
Traditional Foods with Local Festivals: Extensive efforts will be made to link traditional foods with local festivals during the month and in tribal areas for healthy mother and child.
Toy-creation Workshop: A national level toy-creation workshop will also be organized to promote use of indigenous and local toys for learning in Anganwadi Centres.
POSHAN Abhiyaan is Government of India's flagship programme to improve nutritional outcomes for children under 6 years of age, pregnant women and lactating mothers.
Rashtriya Poshan Maah serves as a platform to bring focus to the discourse of nutrition and good health.
Launched by Hon'ble Prime Minister, POSHAN (Prime Minister's Overarching Scheme for Holistic Nutrition) Abhiyaan aims to address the challenge of malnutrition in a mission-mode.
Focusing on the aims of POSHAN Abhiyaan, Mission Poshan 2.0 (Saksham Anganwadi and Poshan 2.0) has been launched as an integrated nutrition support program to strengthen nutritional content, delivery, outreach and outcomes with focus on developing practices that nurture health, wellness and immunity to disease and malnutrition.
The Government is implementing several schemes/programmes for welfare, rehabilitation; empowerment, education and providing employment to destitute women which inter-alia include the following:
SwadharGreh Scheme
The Scheme caters to primary needs of women in difficult circumstances – women and girls rendered homeless due to family discord, crime, violence, mental stress, social ostracism or are being forced into prostitution and are in moral danger.
The scheme through the provisions of shelter, food, clothing, counselling, training, clinical and legal aid aims to rehabilitate such women in difficult circumstance economically and emotionally.
Under SwadharGreh Scheme vocational and skill upgradation training is provided for economic rehabilitation of women.
Home for Widows
A Home for widows has been set up in Vrindavan, Uttar Pradesh with a capacity of 1,000 inmates to provide widows a safe and secure place of stay, health services, nutritious food, legal and counselling services.
One Stop Centres (OSCs)
Popularly known as Sakhi Centres, aim to facilitate women affected by violence (including domestic violence) with a range of integrated services under one roof such as Police facilitation, medical aid, legal aid and legal counselling, psycho-social counselling, temporary shelter, etc.
Women Helpline (WHL) Scheme
It provides 24 hours emergency and non-emergency response to women affected by violence, both in public and private spaces by linking them with appropriate authority such as Police, One Stop Centre, Hospital, Legal Services, etc.
WHL also supports women in distress with rescue van and counselling services in addition to providing information about women welfare schemes and programs across the country.
Women can dial 181 short code to avail services from Women Helpline.
Hub for Empowerment of Women (HEW)
For increasing awareness about schemes of the Ministry and other measures undertaken by the Government for welfare and development of women, National, State and District Level Hubs for Empowerment of Women (HEW) have been approved under the new Mission Shakti, with the aim to facilitate inter-sectoral convergence of schemes and programs meant for women at different levels with the mandate to create an environment in which women realize their full potential.
The support under the HEW component is available for guiding, linking and hand holding women to various institutional and schematic set-up for their empowerment and development including equal access to healthcare, quality education, career and vocational counselling/training, financial inclusion, entrepreneurship, backward and forward linkages, health and safety for workers, social security and digital literacy at various levels across the country.
Indira Gandhi National Widow Pension Scheme
Under this scheme, widow pension is provided to the widows belonging to Below Poverty Line (BPL) households.
This is a sub-scheme under National Social Assistance Programme (NSAP) of Ministry of Rural Development. Under the scheme, central assistance @ Rs. 300/- per month is provided to widows in the age group of 40-79 years and the pension amount is enhanced to Rs 500/- per month on attaining 80 years.
National Social Assistance Programme (NSAP)
The National Social Assistance Programme (NSAP) is a fully funded Centrally Sponsored Scheme targeting the destitute to be identified by the States and UTs with the objective of providing a basic level of financial support.
Under NSAP, central assistance of Rs. 200 – 300/- is provided in pension to senior citizens (60 years and above), widows (40-79 years) and to disabled persons.
Ayushman Bharat Programme
In alignment with the goals under National Health Policy (NHP) 2017, the Government announced the ambitious and holistic Ayushman Bharat Programme with its twin pillars of Health and Wellness Centres and the Pradhan Mantri Jan Arogya Yojana (PMJAY) in September 2018.
Under Jan Aarogya Yojana, coverage is provided to poor and vulnerable families. This is likely to help improve women's access to health care services.
Stand Up India
Government of India launched the Stand Up India scheme on 5th April 2016 to promote entrepreneurship amongst women, SC and ST categories, i.e., those sections of the population understood to be facing significant hurdles due to lack of advice/ mentorship as well as inadequate and delayed credit.
The Scheme facilitates bank loans between Rs. 10 lakh to Rs. 1 crore to at least one scheduled Caste/ Scheduled Tribe borrower and at least one woman borrower per bank branch of Scheduled Commercial Banks for setting up Greenfield enterprises in trading, manufacturing and services sector.
Pradhan Mantri Kaushal Kendras
Government has set up the PradhanMantri Kaushal Kendras under the Pradhan Mantri Kaushal Vikas Yojana across the country.
Emphasis has been laid on creating additional infrastructure both for training and apprenticeship for women, flexible training delivery mechanisms such as mobile training units, flexible afternoon batches along with local need-based training to accommodate women and ensuring safe and gender sensitive training environment of women trainers, equity in remuneration and complaint redressal mechanism.
MGNREGA
The Mahatma Gandhi National Rural Employment Guarantee Act, 2005 (MGNREGA) seeks to ensure employment in rural households, mandating that at least one third of the jobs generated should be given to women.
The MGNREGA Guidelines have also made special provisions to encourage the participation of women, including giving preference to women (especially single women) and older persons for work on worksites nearer to their residences, child care facilities at the worksite in case more than five children under 6 years of age are present, adequate representation of women in the MGNREGS staff, ensuring that widows, deserted women and destitute women are provided 100 days of work, awareness and outreach activities to ensure that all wage seekers (including women) are able to handle bank procedures, treating pregnant and lactating mothers as a special category and provision of suitable work for them, etc.
Pradhan Mantri Shram Yogi Maan-dhan
Pradhan Mantri Shram Yogi Maan-dhan (PM-SYM) has been launched to ensure old age protection for Unorganised Workers who are not covered by any other pension scheme.
The unorganised workers including women, are ones engaged as home-based workers, street vendors, mid-day meal workers, head loaders, brick kiln workers, cobblers, rag pickers, domestic workers, washer men, rickshaw pullers, landless labourers, agricultural workers, construction workers, beedi workers, handloom workers, leather workers, audio-visual workers and similar other occupation whose monthly income is Rs 15,000/ per month or less and belong to the entry age group of 18-40 years.
Pradhan Mantri Mudra Yojana
Pradhan Mantri Mudra Yojana (PMMVY) has been initiated by Government, inter alia, for facilitation self-employment. Under PMMVY, collateral free loans upto Rs. 10 lakh are extended to micro/small business enterprises and to individuals to enable them to setup or expand their business activities. Majority of the beneficiaries under this yojna are women.
Prime Minister Awaas Yojana
PMAY-Grameen scheme aims to provide 'Housing for All' through provision of pucca house with basic amenities to all houseless households and households living in kutcha and dilapidated house in rural areas by 2022. This will also benefit the neglected, abandoned and destitute widows.
Pradhan Mantri Awaas Yojana (Urban) is a Scheme with a vision for facilitating Housing for All by 2022 started from 17.06.2015. Under this scheme, central assistance is provided to States/UTs in addressing the housing requirement of Economically Weaker Sections (EWS) including slum dwellers in the urban areas. However, under Credit linked Subsidy Scheme (CLSS) component of the Mission, LIG, MIG I & MIG II segments are also covered.
DAY-NULM
Deendayal Antyodaya Yojana-National Urban Livelihood Mission (DAY-NULM) is implemented in statutory towns to reduce poverty and vulnerability of urban poor households, for improvement in their livelihoods on a sustainable basis.
The mission provides for broadening of coverage to include families of disadvantaged groups like SCs, STs, Women, Minorities, disabled etc. subject to maximum of 25 percent of the above urban poor population.
Atal Pension Yojana (APY)
This scheme is implemented with an objective to create a universal social security system for all Indians, especially the poor, the under privileged and workers in the unorganized sector.
The scheme is open to all citizens of India between 18-40 years of age having a saving bank account in a bank or post office.
Integrated Programme for Older Persons
The objective of the Scheme is to improve the quality of life of the Senior Citizens, including women, by providing basic amenities like shelter, food, medical care and entertainment opportunities and by encouraging productive and active ageing through providing support for capacity building of State/UT Governments/Non-Governmental Organizations/ Panchayati Raj Institutions/ local bodies and the community at large.
Scheme for Development of Particularly Vulnerable Tribal Groups (PVTGs)
There are certain groups among Scheduled Tribes which have declining or stagnant population, low level of literacy, pre-agricultural level of technology and are economically backward.
These groups are among the most vulnerable sections of our society as they are few in numbers, have not attained any significant level of social and economic development and generally inhabit remote localities having poor infrastructure and administrative support.
75 such groups in 18 States and one UT have been identified and categorized as Particularly Vulnerable Tribal Groups (PVTGs). In 1998-99, a separate 100% Centrally Sponsored for exclusive development of PVTGs was started. Based on the knowledge and experiences gathered in implementation of the scheme, it has been revised with effect from 17.09.2019 to make it more effective.
National Family Benefit Scheme (NFBS)
The Ministry of Rural Development Implements National Family Benefit Scheme (NFBS) under which monetary grant of Rs. 20,000 is given as lump sum assistance to the bereaved household in the event of death of the bread-winner.
Annapurna Scheme
Under Annapurna Scheme of the Ministry of Rural Development, 10 kg of food grain is given to those eligible aged persons who have remained uncovered under the Indira Ghandhi National Old Age Pension Scheme (IGNOAPS).
Nari Arthik Sashaktikaran Yojana
The Ministry of Social Justice and Empowerment implements Nari Arthik Sashaktikaran Yojana to support Scheduled Castes, Single Women/Widows to take up income generating activities.
Assistance for Vocational Training of Widows of Ex-Servicemen
The Ministry of Defense provides financial assistance for vocational training of widows of ex-servicemen, treatment of serious diseases of non-pensioner ex-servicemen/widows and daughter's marriage/widows' remarriage.
The Directorate General of Foreign Trade (DGFT) has introduced Paper Import Monitoring System (PIMS) by amending the import policy of major paper products from 'Free' to 'Free subject to compulsory registration under PIMS'.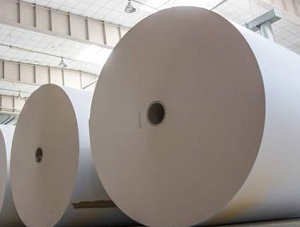 PIMS shall come into effect from 1st October, 2022. However, the online facility of registration will be available from 15th July 2022.
Applicable Products: The PIMS shall be applicable on import by a Domestic Territory Area unit on a wide range of paper products covering 201 tariff lines, such as newsprint, handmade paper, coated paper, uncoated paper, Litho and offset paper, tissue paper, toilet paper, cartons, labels, etc.
Exclusion: Paper products like currency paper, bank bond and Cheque paper, security printing paper, etc. have been excluded from mandatory registration.
Finer Points of PIMS
As per PIMS, an importer will be required to obtain an automatic registration number through online system by paying a registration fee of Rs. 500/- only, not earlier than 75th day and not later than 5th day before the expected date of arrival of import consignment.
The automatic registration Number shall remain valid for a period of 75 days and multiple consignments Bill of Entry (BoEs) shall be allowed in same registration number within the validity period of registration, for the permitted quantity.
Further, registration under PIMS shall also be required at the point of import by a Unit in Special Economic Zone/Free Trading Warehousing Zone or at the time of import by an Export Oriented Unit of the items covered under PIMS.
However, registration under PIMS shall not be required by the Domestic Territory Area (DTA) Unit at the time of Customs Clearance from the SEZ/FTWZ/EOU to DTA if no processing has taken place of the item of paper that has already been registered under PIMS at the time of entry into a SEZ/FTWZ/EOU.
However, if processing has taken place in the SEZ/FTWZ/EOU with change in HS Code at 8-Digit level, then the importer in DTA will require to register under PIMS, if the processed item falls under any of the 201 tariff lines covered under PIMS.
Why PIMS?
Based on the demand of domestic paper industry, the introduction of PIMS is intended to:

curb imports under "Others" category Tariff Lines,
dumping of paper products in the domestic market by way of under-invoicing,
entry of prohibited goods by mis-declaration, and
re-routing goods through other countries in lieu of trade agreements.

This may also promote 'Make in India' and 'Atmanirbhar' initiative under this category.
The Ministry of Tribal Affairs has launched the second phase of the Going Online As Leaders (GOAL) program.
The programme is a joint initiative of the Ministry of Tribal Affairs and Meta (FaceBook).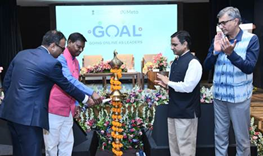 Aim of the Initiative
GOAL 2.0 programme aims to digitally upskill 10 lakh youth by promoting entrepreneurship amongst tribal communities of the country and opening up opportunities for them using digital technology.
Through this program, the identified GOAL participants will have access to Meta Business Coach - a WhatsApp based learning bot - that will give the participants an opportunity to learn skills on how to build and grow their business using Facebook, Instagram and WhatsApp.
To empower the participants to play an active role in the digital economy, the program will also include Facebook Live sessions in 9 languages by master trainers on topics like Anti Scamming education, staying safe online, how to combat misinformation and being a good digital citizen.
About GOAL 1.0
The first phase of GOAL included inspiring, connecting and upskilling tribal youth from across the country and some of whom have now created businesses that are scaling nationally.
As a result of first phase of GOAL, 75% of the participants from the tribal community admitted to being able to better articulate their thoughts to words and saw an improvement in their interpersonal skills. About 69% were able to leverage Digital Commerce for increased reach and about 63% said that it helped them understand how to set up their business.
Overall, the GOAL programme is aimed at empowering youth and women from tribal and indigenous communities to harness the full potential of digital platforms and enhancing their leadership skills for driving community development. Along with digital inclusion the program aims to actively contribute to the economy by continuing to support the most vulnerable communities in tribal districts with a focus on tribal youth and on businesses led by tribal women in rural areas.
India Post Payments Bank (IPPB), a 100% government owned entity under Department of Posts (DoP) announced the launch of Fincluvation – a joint initiative to collaborate with Fintech Startup community to co-create and innovate solutions for financial inclusion.
India made rapid strides in FINTECH space in Global Tech world with leading innovations like UPI, Aadhaar. Fincluvation is a step in this direction, an Industry first initiative to create a powerful platform to mobilize the start-up community towards building meaningful financial products aimed at financial inclusion.
Fincluvation will be a permanent platform of IPPB to co-create inclusive financial solutions with participating start-ups.

Fincluvation invites startups to Participate, Ideate, Develop and Market intuitive and tailored products and services that can be taken to the customers. Startups are encouraged to develop solutions aligned with any of the following tracks-

Creditization - Develop Innovative & Inclusive credit products aligned with the use cases of target customers and take them to their doorsteps through Postal network.
Digitization - Bring convenience through convergence of traditional services with Digital Payment Technologies such as making the traditional Money Order service as Interoperable Banking service.
Any Market-led solutions that can help solve any other problem relevant to IPPB and/or DoP in serving the target customers.
The Ministry of Education will be conducting a 'foundational learning study' in order to draw a first-hand understanding of the learning levels of the students at the foundational learning stage (at the end of Grade 3).
The study is first of its kind in the world as it aims to set-up benchmarks for reading with comprehension in 22 Indian languages.
The Foundational Learning Study will be conducted by the NCERT in all States and UTs over a window of four days i.e., 23rd, to 26th March, 2022 in the sampled schools. Approximately, 10000 schools and 1 lakh students are expected to participate in this study.
The specific objectives of the foundational learning study are as follows:
To conduct a large-scale assessment of the foundational learning of grade 3 students to establish a baseline for the NIPUN Bharat mission.
To establish reading proficiency benchmarks for fluency with comprehension for each of the languages being assessed under the study.
To provide the data for SDG 4.1.1. (Covering aspects of foundational literacy and numeracy).
NEP 2020 & NIPUN Bharat
The National Education Policy 2020 highlights that "the ability to read and write, and perform basic operations with numbers, is a necessary foundation and an indispensable prerequisite for all future schooling and lifelong learning".
Ministry of Education (MoE), has launched the 'National Initiative for Proficiency in Reading with Understanding and Numeracy' (NIPUN- BHARAT) mission to provide the roadmap for strengthening the domain of foundational learning at the national level.
The Foundational Learning study will enable to establish benchmarks in reading with comprehension in different Indian languages for children at Grade 3 level. It will assess the ability to read age-appropriate known as well as unknown text at a certain pace, accurately, and with comprehension and also the foundational numeracy skills and form a baseline for the NIPUN Bharat Goals.
In a significant achievement, Maternal Mortality Ratio (MMR) of India has declined by 10 points as per the Special Bulletin on MMR released by the Registrar General of India.
The ratio has declined from 113 in 2016-18 to 103 in 2017-19 (8.8 % decline).
The country has been witnessing a progressive reduction in MMR from 130 in 2014-2016, 122 in 2015-17, 113 in 2016-18, and to 103 in 2017-19.
With this persistent decline, India is on the verge of achieving National Health Policy (NHP) target of 100/lakh live births by 2020 and certainly on track to achieve the SDG target of 70/ lakh live births by 2030.
States that achieved SDG Targets
The number of states which have achieved the Sustainable Development Goal (SDG) target has now risen from 5 to 7 viz. Kerala (30), Maharashtra (38), Telangana (56), Tamil Nadu (58), Andhra Pradesh (58), Jharkhand (61), and Gujarat (70).
There are now nine (9) States that have achieved the target of MMR set by the NHP which include the above 7 and the States of Karnataka (83) and Haryana (96).
States with MMR between 100-150
Five states [Uttarakhand (101), West Bengal (109), Punjab (114), Bihar (130), Odisha (136) and Rajasthan (141)] have MMR in between 100-150.
States with MMR above 150
4 states namely, Chhattisgarh (160), Madhya Pradesh (163), Uttar Pradesh (167) and Assam (205) have MMR above 150.
States with Encouraging Achievements
Encouraging achievement has been reported by Uttar Pradesh [which has shown the maximum decline of 30 points], Rajasthan (23 points), Bihar (19 points), Punjab (15 points) and Odisha (14 points).
Remarkably, three states (Kerala, Maharashtra and Uttar Pradesh) have shown more than 15% decline in MMR, while 6 states namely, Jharkhand, Rajasthan, Bihar, Punjab, Telangana, and Andhra Pradesh have shown a decline between 10-15%.
Four states viz. Madhya Pradesh, Gujarat, Odisha and Karnataka witnessed a decline between 5-10%.
States with increase in MMR
Four states namely West Bengal, Haryana, Uttarakhand and Chhattisgarh have shown an increase in MMR and hence will need to reappraise their strategy and intensify their efforts to accelerate the MMR decline to achieve the SDG target.
It is pertinent to point that strategic investments under National Health Mission (NHM) through various schemes have been consistently yielding increasing dividends.
Interventions for improving Maternal Mortality Rate (MMR)
Pradhan Mantri Surakshit Matritva Abhiyan (PMSMA) launched in 2016, provides pregnant women fixed day, free of cost assured and quality Antenatal Care on the 9thday of every month.
Pradhan Mantri Matru Vandana Yojana (PMMVY) came in effect from 2017, is a direct benefit transfer (DBT) scheme under which cash benefits are provided to pregnant women in their bank account directly to meet enhanced nutritional needs and partially compensate for wage loss.
Labour Room Quality Improvement Initiative (LaQshya), launched in 2017 aims to improve the quality of care in labour room and maternity operation theatres to ensure that pregnant women receive respectful and quality care during delivery and immediate post-partum period.
Government of India is implementing POSHAN Abhiyaan since 2018 with a goal to achieve improvement in nutritional status of Children, Adolescent Girls, Pregnant Women and Lactating Mothers, in a time bound manner.
Anemia Mukt Bharat (AMB): In 2018, Union health Ministry launched the Anemia Mukt Bharat strategy to reduce anemia prevalence both due to nutritional and non-nutritional causes, in the lifecycle approach. The strategy is estimated to reach out to 450 million beneficiaries including 30 million pregnant women.
Surakshit Matratva Ashwasan (SUMAN) came in effect from 2019 aims to provide assured, dignified, respectful and quality healthcare at no cost and zero tolerance for denial of services for every woman and newborn visiting the public health facility to end all preventable maternal and newborn deaths.
Janani Suraksha Yojana (JSY), a demand promotion and conditional cash transfer scheme was launched in April 2005 with the objective of reducing Maternal and Infant Mortality by promoting institutional delivery among pregnant women.
Janani Shishu Suraksha Karyakram (JSSK) aims to eliminate out-of-pocket expenses for pregnant women and sick infants by entitling them to free delivery including caesarean section, free transport, diagnostics, medicines, other consumables, diet and bloodin public health institutions
Comprehensive Abortion Care services are strengthened through trainings of health care providers, supply of drugs, equipment, Information Education and Communication (IEC) etc.
Delivery Points-Over 25,000 'Delivery Points' across the country are strengthened in terms of infrastructure, equipment, and trained manpower for provision of comprehensive RMNCAH+N services.
Functionalization of First Referral Units (FRUs) by ensuring manpower, blood storage units, referral linkages etc.
Setting up of Maternal and Child Health (MCH) Wings at high caseload facilities to improve the quality of care provided to mothers and children.
Operationalization of Obstetric ICU/HDU at high case load tertiary care facilities across country to handle complicated pregnancies.
Capacity building is undertaken for MBBS doctors in Anesthesia (LSAS) and Obstetric Care including C-section (EmOC) skills to overcome the shortage of specialists in these disciplines, particularly in rural areas.
Maternal Death Surveillance Review (MDSR) is implemented both at facilities and at the community level. The purpose is to take corrective action at appropriate levels and improve the quality of obstetric care.
Monthly Village Health, Sanitation and Nutrition Day (VHSND) is an outreach activity for provision of maternal and child care including nutrition.
Regular IEC/BCC activities are conducted for early registration of ANC, regular ANC, institutional delivery, nutrition, and care during pregnancy etc.
MCP Card and Safe Motherhood Booklet are distributed to the pregnant women for educating them on diet, rest, danger signs of pregnancy, benefit schemes and institutional deliveries.
SDG 3: Good Health and Well-Being
Targets
Target 3.1: Reduce maternal mortality
Target 3.2: End all preventable deaths under five years of age
Target 3.3: Fight communicable diseases
Target 3.4: Reduce mortality from non-communicable diseases and promote mental health
Target 3.5: Prevent and treat substance abuse
Target 3.6: Reduce road injuries and deaths
Target 3.7: Universal access to sexual and reproductive care, family planning and education
Target 3.8: Achieve universal health coverage
Target 3.9: Reduce illnesses and deaths from hazardous chemicals and pollution
Target 3.a: Implement the WHO framework convention on tobacco control
Target 3.b: Support research, development and universal access to affordable vaccines and medicines
Target 3.c: Increase health financing and support health workforce in developing countries
Target 3.d: Improve early warning systems for global health risks
On 17th January 2022, the Ministry of Housing and Urban Affairs (MoHUA) announced the initiation of the Open Data Week to encourage adoption of open data and promote innovation across India's urban ecosystem.
Leading up to the 'Azadi Ka Amrit Mahotsav - Smart Cities: Smart Urbanization' conference scheduled to be held in Surat, during February 2022, the Open Data Week is part of a series of pre-event initiatives being undertaken by MoHUA to promote awareness and use of open data.
It will be conducted during the third week of January, i.e., from 17th January 2022 to 21st January 2022.
The Event aims to show the benefits of open data such as increased efficiency, transparency, a spur in innovation, and economic growth.
The Event will see participation from all 100 Smart Cities that will be publishing high quality datasets and data blogs on the Smart Cities Open Data Portal.
Presently, more than 3,800 datasets and more than 60 data stories are already available on the Portal to various stakeholders to analyse this data and uncover actionable insights.
'Open Data Week' is divided into two segments:
First, uploading of datasets, visualizations, APIs and data blogs on the Smart Cities Open Data Portal from 17th January 2022 to 20th January 2022, and
Second, celebration of a Data Day by all smart cities on 21st January 2022.
21 January 2022: Data Day
The Data Day will take place nationally across all smart cities and will include talks, seminars, hackathons, demonstrations, and trainings on different data tracks identified by the cities.
The Day will see engagement of people from different backgrounds including government agencies, private sector enterprises, scientific and academic institutions, businesses, start-ups, civil society, etc.
The idea is to provide a platform that offers ample opportunities on how to continue creating and promoting the use of data that addresses complex urban issues, such as the ongoing COVID-19 pandemic.
Benefits out of Data
Many different groups of people and organisations can benefit from the availability of quality data.
New combinations of data can create new knowledge and insights, which can lead to whole new fields of application.
This can help governments in solving some of the most common problems faced by the citizens of any city and replicating the successful ideas in other cities.
All 100 smart cities are geared up for the event, making it a collaborative effort towards making Indian cities 'Data Smart'.
The Department of Administrative Reforms & Public Grievances (DARPG) and Ministry of Electronics & Information Technology (MeitY), Government of India, in association with the State Government of Telangana organized the 24th Conference on e-Governance (NCeG) 2021 on 7th – 8th February 2022 at Hyderabad, Telangana.
The theme of this Conference was "India's Techade: Digital Governance in a Post Pandemic World".
'Hyderabad Declaration' on e-Governance adopted after 2 days of intensive deliberations.
Hyderabad Declaration
The Conference resolved that Government of India and State Governments shall collaborate to:
Citizen Services: Transform citizen services through use of technology by leveraging the artifacts of India Stack that include Aadhaar, UPI, DigiLocker, UMANG, e Sign and consent framework.
Public Digital Platforms: Fast track the implementation of the national level public digital platforms in key social sectors viz. Health, Education, Agriculture, etc. by adopting open interoperable architecture for joined up connected services. To bring citizens and government closer through digital platforms.
Data Governance Framework: Operationalize the data governance framework to facilitate data sharing within Government entities as also make available all data on data.gov.in except for a negative list. Enable protocols for data collection, data harvesting, data privacy, data anonymization, data security, and data preservation that can help build a data economy.
Foster use of Emerging Technology: Foster responsible use of emerging technology such as Artificial Intelligence, Machine Learning, Blockchain, 5G, Augmented Reality, Virtual Reality, etc. for Social Empowerment. Make India the global hub for emerging technology through creation of large pool of skilled resources on futuristic technologies.
Future Ready Infrastructure: Ensure resilient Government Infrastructure with robust technological solutions to withstand pandemic like disruptions.
Research and Development: Foster a spirit of research and development and process reengineering in ongoing government services
Good Governance: Uplift good governance to higher level through healthy competition among States and UTs and among Central Ministries by benchmarking services.
Improving e-Governance: NeSDA 2021 to be adopted in collaboration with MeITY for improving e-Governance landscape. Adoption of e-office version 7.0 in all ministries and departments
Redressal of Public Grievances: Integration of all State/District portals with CPGRAMS for seamless Redressal of Public Grievances.
Technology for Service Delivery: Use technology for propagating end to end service delivery without human interference to the citizen at the grass root level
Digital Governance: Make "digital" the primary aspect of government service design and delivery and provide requisite infrastructure to achieve that.