Current News National Study/Survey/Report/Index
Fourth Edition of State Health Index
---
On 27th December 2021, NITI Aayog has released the fourth edition of the State Health Index for 2019–20.
The report, titled "Healthy States, Progressive India", ranks states and Union Territories on their year-on-year incremental performance in health outcomes as well as their overall status.
Round IV of the report focuses on measuring and highlighting the overall performance and incremental improvement of states and UTs over the period 2018–19 to 2019–20.
The report has been developed by NITI Aayog, with technical assistance from the World Bank, and in close consultation with the Ministry of Health and Family Welfare (MoHFW).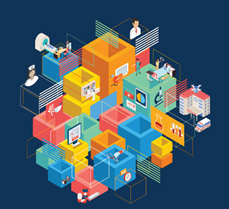 About the Index
The State Health Index is annual tool to assess the performance of states and UTs. It is a weighted composite index based on 24 indicators grouped under the domains of 'Health Outcomes', 'Governance and Information', and 'Key Inputs/Processes'. Each domain has been assigned weights based on its importance with higher score for outcome indicators.
To ensure comparison among similar entities, the ranking is categorized as 'Larger States', 'Smaller States' and 'Union Territories'.
Larger States: Among the 'Larger States', in terms of annual incremental performance, Uttar Pradesh, Assam and Telangana are the top three ranking states.
Smaller States: Among 'Smaller States', Mizoram and Meghalaya registered the maximum annual incremental progress.
UTs: Among UTs, Delhi, followed by Jammu and Kashmir, showed the best incremental performance.
Overall Ranking
On overall ranking based on the composite index score in 2019–20, the top-ranking states were:
Kerala and Tamil Nadu among the 'Larger States'
Mizoram and Tripura among the 'Smaller States', and
DH&DD and Chandigarh among the UTs.
Sports In News Cricket
Vijay Hazare Trophy 2021
---
Himachal Pradesh beat Tamil Nadu in the final to win their maiden Vijay Hazare Trophy title, at the Sawai Mansingh Stadium, Jaipur.
The game was decided under VJD Method due to bad light.
Player of the Match (final): Shubham Arora (Himachal Pradesh)
Player of the Tournament: Rishi Dhawan (Captain, Himachal Pradesh)
Mumbai were the defending champions.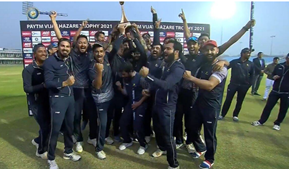 (Image Source: Indian Express)

About VJD Method
The VJD Method is used in Indian domestic cricket as a substitute for DLS Method (The Duckworth–Lewis–Stern method (DLS) is a mathematical formulation designed to calculate the target score (number of runs needed to win) for the team batting second in a limited overs cricket match interrupted by weather or other circumstances).
The VJD method was put together by V Jayadevan, a civil engineer from Kerala and first came into existence back in 2010 after BCCI decided to use it in domestic matches.
The International Cricket Council (ICC) reviewed the VJD method but rejected it in 2012
VJD vs DLS
The VJD system divides the innings into phases. It assumes a high scoring rate in the first few overs, considering fielding restrictions, assumes a drop in the rate in the middle overs, and assumes another rise in the slog overs. Another advantage that the VJD method has over the DLS method in terms of having a more humane way of calculating targets is that it considers two curves on the graph as opposed to the single curve on the DLS graph on which all calculations are made.
Sports In News Skiing
Aanchal Thakur: First Indian to win Two International Skiing Medals
---
Indian skier Aanchal Thakur won the bronze medal in the giant slalom category at a Federation Internationale de Ski (FIS) meet held at Kolasin, Montenegro.
Aanchal Thakur's bronze was India's second-ever international skiing medal. The first, incidentally, was also a bronze won by Aanchal Thakur at the 2018 Alpine Ejder 3200 Cup held in Turkey.
Croatia's Dora Ljutic won the gold medal while Cyprus skier Georgia Epiphaniou clinched silver.
Mohammad Arif Khan, currently the only Indian to have won a quota spot for the Beijing 2022 Winter Olympics, was also competing at the event and finished 21st overall in the men's section.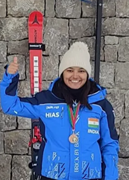 News Crux Obituary
Archbishop Desmond Tutu Dies
---
Archbishop Desmond Tutu, who won the Nobel Peace Prize for his opposition to racial discrimination (apartheid) in South Africa, has died.
As South Africa's first Black Anglican archbishop, Tutu lobbied for sanctions against the White-minority government. He led the Truth and Reconciliation Commission, aimed at exposing the injustices of the past, from 1996 to 1998.
Born on 7th October, 1931, in Klerksdorp, west of Johannesburg, Tutu worked as a teacher before entering a theological seminary.
In 1961, he was ordained as an Anglican priest. He obtained a master's degree in theology at King's College, University of London, and in 1975 was appointed Dean of Johannesburg, the first Black person to hold the post.
Current News National Study/Survey/Report/Index
Good Governance Index 2021
---
On 25th December, 2021, the union government released the Good Governance Index 2020-21. The index has been prepared by Department of Administrative Reforms and Public Grievances (DARPG), Government of India.
About the Index
The Good Governance Index 2021 (GGI) covers 10 sectors and 58 indicators. It is a comprehensive and implementable framework that helps in assessing the status of governance across states and union territories, and enables ranking of states or districts.
GGI is prepared with the objective of creating a tool, which can be used uniformly across the States & UTs to assess the impact of the interventions taken up by the Central and State Governments.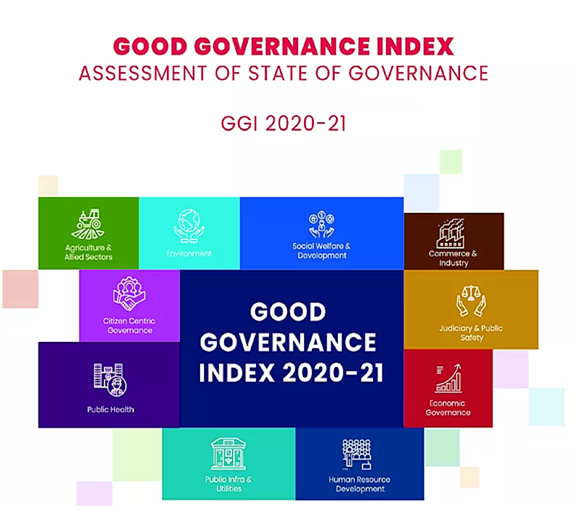 Key Highlights
Gujarat, Maharashtra and Goa top the list.
In this year's index, 20 states have improved their composite 'Good Governance Index' (GGI) scores.
Gujarat saw an increase of 12% while Goa registered around 25% increase on indicators recorded by these states as compared to 2019.
Uttar Pradesh has secured the top position in commerce & industry sector.
Uttar Pradesh has also improved in social welfare & development and judiciary & public safety sectors, besides in citizen-centric governance parameters.
Jammu & Kashmir recorded a 3.7% improvement in GGI indicators. The UT performed strongly in commerce & industry sector.
In the Northeast and Hill States category, Mizoram performed strongly in commerce and industry, public health, human resource development and economic governance.
In the Union Territory category, Delhi performed the best.
Current News National Plan/Policy
NITI Aayog's Vernacular Innovation Program
---
Recently, Atal Innovation Mission (AIM), NITI Aayog, launched the Vernacular Innovation Program (VIP) to enable innovators and entrepreneurs to have access to the innovation ecosystem in 22 scheduled languages.
About The Program
The Vernacular Innovation Program is an initiative to lower the language barrier in the field of innovation and entrepreneurship and will systematically decouple creative expressions and languages of transaction.
To build the necessary capacity for the program, AIM has identified and will be training a Vernacular Task Force (VTF) in each of the 22 scheduled languages.
Each task force comprises vernacular language teachers, subject experts, technical writers, and the leadership of regional Atal Incubation Centers (AICs).
Significance
VIP will be a stepping stone in the journey of the Indian innovation and entrepreneurship ecosystem which will cement the cognitive and design thinking attitude in young and aspiring minds.
The program will assist India in building a strong local network of design experts and innovation practitioners.
It will help in overcoming the barriers of language and empower innovators in the farthest areas of the country.
It will provide equal opportunities to vernacular innovators who represent the staggering 90% of Indian population.
Current News National Defence
DRDO Successfully Test-fires Abhyas
---
On 23rd December, 2021, Defence Research and Development Organisation (DRDO) successfully conducted the flight test of indigenously developed High-speed Expendable Aerial Target (HEAT) Abhyas.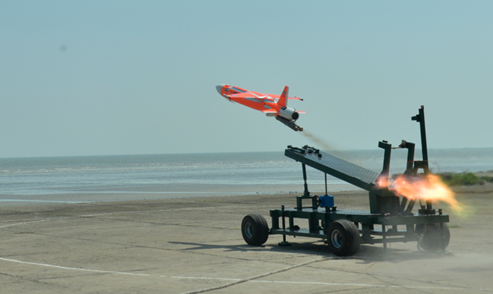 Abhyas
It was launched from Integrated Test Range (ITR), Chandipur, off the coast of Odisha.
Bengaluru based DRDO laboratory Aeronautical Development Establishment (ADE) along with other DRDO laboratories has developed this indigenous unmanned aerial target system to meet the requirement of aerial targets of Indian Armed Forces.
During the launch, two boosters provided initial acceleration and a small turbo jet engine sustained high subsonic speed with long endurance.
The indigenous data link designed by Bengaluru based industry partner has been successfully flown and tested during the flight.
The aircraft is controlled from a ground based controller and indigenously developed MEMS-based (micro-electromechanical system) Inertial Navigation System along with the Flight Control Computer which helps it to follow the pre-designated path in a fully autonomous mode.
During the flight trial, high subsonic speed trajectory at a very low altitude with high endurance was demonstrated.
The performance of the system during the entire flight duration has been confirmed from the data captured by various range instruments deployed.
News Crux Miscellaneous
Chillai Kalan
---
It is a Persian word meaning Major Cold and it is the local name given to the 40 day period of harsh winter in Kashmir (starting from 21st December to 29th January every year).
Chillai Kalan is followed by a 20-day long Chillai-Khurd (small cold) that occurs between 31st January and 19th February and a 10-day long Chillai-Bachha (baby cold) which is from 20th February to 2nd March.
During Chillai-Kalan, the weather in Kashmir valley continues to remain dry and cold with minimum temperatures hovering below the freezing point. The chances of snowfall are most frequent during this period.
Current News International
UNSC Adopts Resolution 2615 on Afghanistan Aid
---
On 22nd December, 2021, the United Nations Security Council (UNSC) unanimously adopte resolution 2615 (2021) permitting a carveout in sanctions against the Taliban to facilitate the delivery of humanitarian aid to Afghanistan.
Resolution 2615
The carveout covers urgently needed humanitarian assistance and other activities that support basic human needs in Afghanistan.
It includes activities related to shelter and settlement assistance, food security, education, livelihoods support, energy, water, sanitation, health including COVID-related assistance, nutrition, and hygiene, among others.
These activities aim primarily to benefit the poor or at-risk populations and relieve human suffering.
The resolution:

Mandates a review of the carveout every six months;
Strongly encourages providers of assistance to try and ensure that benefits do not accrue to entities designated on the 1988 Sanctions List;
Requests that an Emergency Relief Coordinator brief the UNSC every six months on the delivery of assistance and any obstacles to implementation; and
Calls on all parties to respect human rights and observe international humanitarian law.
India's Stance
Noting that the humanitarian situation in Afghanistan was dire, India said that humanitarian assistance should be based on the principles of neutrality, impartiality and independence.
India reiterated that disbursement of aid should be non-discriminatory and accessible to all irrespective of ethnicity, religion or political belief. The assistance should reach the most vulnerable first, including women, children and minorities.
India said it was willing to work with other stakeholders to quickly deliver assistance to the Afghan people.
Current News National
Pralay Successfully Flight-tested
---
On 22nd December, 2021, Defence Research and Development Organisation (DRDO) successfully conducted maiden flight test of indigenously developed surface-to-surface missile 'Pralay' from Dr A P J Abdul Kalam Island off the coast of Odisha.
Pralay
The Missile is powered with solid propellant rocket motor and many new technologies.
It has a range of 150-500 kilometre and can be launched from a mobile launcher.
The missile guidance system includes state-of-the-art navigation system and integrated avionics.
Significance
The mission met all its objectives. The new missile followed the desired quasi ballistic trajectory and reached the designated target with high degree accuracy, validating the control, guidance and mission algorithms.
Induction of this weapon system will give the necessary impetus to the Armed Forces.
Current News National Polity & Governance
Good Governance Week
---
The central government is celebrating Good Governance week from December 20 to December 26, 2021.
Every year 25th December is celebrated as 'Good Governance Day' to mark the birth anniversary of former Prime Minister Atal Bihari Vajpayee.
Objective
To translate the vision of the Prime Minister for Next Generation Administrative Reforms during the Amrit Kaal period across all Districts and Tehsils of India.
Theme
Key Points
It is being organized by the Department of Administrative Reforms and Public Grievances (DARPG) in collaboration with Ministry of External Affairs, Department of Promotion of Industry and Internal Trade, Department of Personnel & Training, Department of Pensions and Pensioners' Welfare and Ministry of Panchayati Raj and Rural Development is celebrating Good as part of Azadi Ka Amrit Mahotsav celebration.
A Nation-wide campaign for Redressal of Public Grievances and Improving Service Delivery will be held in all Districts, States, and Union Territories of India.
Over 700 Districts Collectors will be participating in "Prashasan Gaon Ki Aur" and during the weeklong event will visit Tehsil/Panchayat Samiti Headquarters to provide timely grievance redressal and improve service delivery.
Impact
The "Prashasan Gaon Ki Aur" campaign during the Good Governance Week will create a National Movement for good governance and inspire future generations.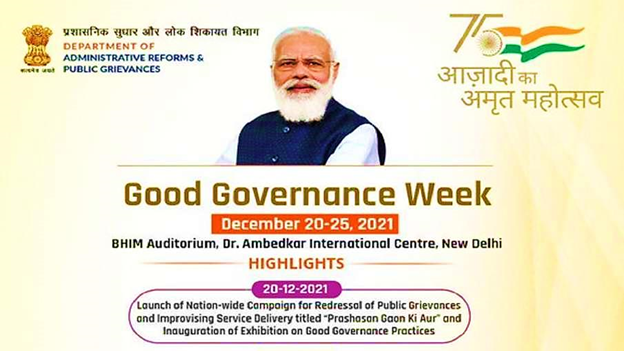 What is Good Governance?
Good Governance is an approach to government that is committed to creating a system founded in justice and peace that protects individual's human rights and civil liberties.
It can be used in several contexts such as corporate governance, international governance, national governance and local governance.
8 Major Characteristics of Good Governance
Participation

Rule of Law
Transparency
Responsiveness
Consensus Oriented
Equity and Inclusiveness
Effectiveness and Efficiency
Accountability
Benefits
Good Governance promotes the rule of law.
It ensures that political, social, and economic priorities are based on broad consensus in society and that the voices of the poorest and the most vulnerable are heard in decision making over the allocation of development resources.
News Crux Important Days/Weeks
National Mathematics Day
---
National Mathematics Day is observed in India every year on 22nd December since 2012.
The day is celebrated to commemorate the birth anniversary of Mathematician Srinivasa Ramanujan.
The key objective behind the celebration of National Mathematics Day is to make people aware of the development of mathematics and its importance in human progress.
PIB News National
AERV Inducted Into Indian Army
---
On 21st December, 2021, the first batch of Indigenous Armoured Engineer Reconnaissance Vehicles was inducted into the Indian Army.
Armoured Engineer Reconnaissance Vehicle (AERV)
These next-generation vehicles were inducted into the Corps of Engineers of the Indian Army.
AERV has been indigenously designed by Defence Research and Development Organisation (DRDO).
It was manufactured by Ordnance Factory, Medak in association with Bharat Electronics Limited, Pune.
These vehicles will be deployed with individual engineering formations, mainly on the Western front.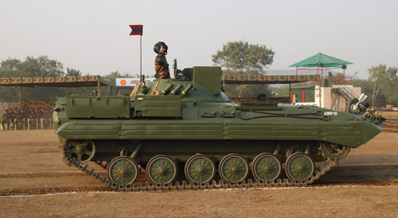 Significance
The vehicle is capable of carrying out reconnaissance of water obstacles and boggy patches for execution of engineer tasks with capabilities to carry out reconnaissance.
It can provide real time update to force commanders.
The system will enhance existing engineer reconnaissance capabilities of Indian Army and would be a major game changer in support of mechanised operations in future conflicts.
Current News National Polity & Governance
The National Anti-Doping Bill 2021
---
Recently, the National Anti-Doping Bill, 2021 was introduced in Lok Sabha.
It seeks to prohibit doping in sports and establish a National Anti-Doping Agency, which will replace the existing National Anti-Doping Agency.
Key Features
Prohibition of Doping
Prohibits athletes, athlete support personnel and other persons from engaging in doping in sport.
Support personnel include the coach, trainer, manager, team staff, medical personnel, and other persons working with or treating or assisting an athlete.
National Anti-Doping Agency
The Bill provides for constituting this National Anti-Doping Agency as a body corporate.
It will be headed by a Director General appointed by the central government.
Functions of the Agency include: (i) planning, implementing, and monitoring anti-doping activities, (ii) investigating anti-doping rule violations, and (iii) promoting anti-doping research.
National Board for Anti-Doping in Sports
It establishes a National Board for Anti-Doping in Sports to make recommendations to the government on anti-doping regulation and compliance of international commitments on anti-doping.
The Board will oversee the activities of the Agency and issue directions to it.
The Board will consist of a Chairperson and two members appointed by the central government.
Exemptions
If any athlete requires a prohibited substance or method due to a medical condition, they may apply to the National Anti-Doping Agency for a therapeutic use exemption.
Consequences of Violations
Anti-doping rule violation by an individual athlete or athlete support personnel may result in: (i) disqualification of results including forfeiture of medals, points, and prizes, (ii) ineligibility to participate in a competition or event for a prescribed period, (iii) financial sanctions, and (iv other consequences as may be prescribed.
Dope Testing Laboratories
The existing National Dope Testing Laboratory will be deemed to be the principal dope testing laboratory.
The central government may establish more National Dope Testing Laboratories.
News Crux Appointment & Resignation
India's New Envoy in Beijing
---
The Ministry of External Affairs, Government of India, has said that Pradeep Kumar Rawat, a career diplomat, will take over as the new envoy in Beijing, China.
Mr. Rawat, currently serving as Ambassador to the Netherlands, will replace Vikram Misri, who completed a close to three-year term earlier this month.
PIB News National
NITI Aayog and WFP Sign Statement of Intent
---
On 20th December, 2021, NITI Aayog signed a Statement of Intent (SoI) with United Nations World Food Program (WFP).
The Statement of Intent
It focuses on strategic and technical collaboration between NITI Aayog and WFP to strengthen climate resilient agriculture for enhanced food and nutrition security in India.
It has the objective of mainstreaming of millets and supporting India to take lead globally in knowledge exchange using the opportunity of 2023 as an International Year of Millets.
It aims at building resilient livelihoods for small-holder farmers and adaptation capacities to climate change and transforming food systems.
Key Activities
Joint development of a compendium of good practices around millets mainstreaming in priority states and development of a scaling up strategy;
Provide technical support for scaling up of millets mainstreaming through intense engagement in select states with support from state governments, Indian Institute of Millets Research (IIMR) and other associated institutions;
Jointly organize a national consultation for line ministries of the Government of India, concerned departments of State governments, select academic institutions and organizations working in the field of millets mainstreaming; and
Support leveraging of India's expertise to benefit other developing countries for millets mainstreaming by creation of knowledge management platforms and facilitation of knowledge exchange.
Expected Outcomes
The outcomes of the partnership are expected to be realized in the following four phases:
Phase I: Development of a best practice compendium around millet mainstreaming and a scale-up strategy;
Phase II: Support scale-up of millet mainstreaming through knowledge sharing and intense engagement with select states;
Phase III: Leverage India's expertise to support developing countries for millet mainstreaming; and
Phase IV: Working on building capacities for climate resilient and adaptive livelihood practices.
Current News International India And Its Bilateral Relations
Third Meeting of India-Central Asia Dialogue
---
The 3rd meeting of the India-Central Asia Dialogue was held in New Delhi on 19th December 2021 under the chairmanship of the External Affairs Minister of India.
Ministers of Foreign Affairs of the Republic of Kazakhstan, Kyrgyz Republic, Republic of Tajikistan, Turkmenistan and Republic of Uzbekistan took part in the meeting.
Major Highlights
Peace and Trust Policy
The Ministers importance of the outcome of the International Conference "Peace and Trust Policy - Basis of International Security, Stability and Development", held on December 11, 2021 in Ashgabat.
The initiative of the President of Turkmenistan "Dialogue - guarantee of peace" and other proposals expressed during this Forum are needed to be practically implemented within the framework of international organizations.
International North-South Transport Corridor (INSTC)
Emphasised on optimum usage of the International North-South Transport Corridor (INSTC) as well as Ashgabat Agreement on International Transport and Transit Corridor to enhance connectivity between India and the Central Asian countries.
Chabahar Port
Stressed on to include Chabahar Port within the framework of INSTC and strengthening of regional connectivity in Central and South Asia.
Afghanistan
Discussed the current situation in Afghanistan and its impact on the region, following the Taliban's occupancy.
The Ministers reiterated strong support for a peaceful, secure and stable Afghanistan while emphasizing the respect for sovereignty, unity and territorial integrity and non-interference in its internal affairs.
International Solar Alliance (ISA)
India highlighted the role of "International Solar Alliance (ISA)" initiative in collective, rapid and massive deployment of solar energy for effective implementation of the Paris Agreement.
India also underlined the role of "Coalition for Disaster Resilient Infrastructure (CDRI)" in promoting disaster resilient infrastructure for reducing economic losses and improving the well-being of communities in the face of calamities.
India looked forward to Central Asian countries joining the ISA and CDRI.
Terrorism
Condemned terrorism in all its forms and manifestations.
Called for early adoption of the UN Comprehensive Convention on International Terrorism.
Permanent Membership of India at UNSC
Central Asian countries reiterated support of their countries for permanent membership of India in an expanded and reformed UN Security Council.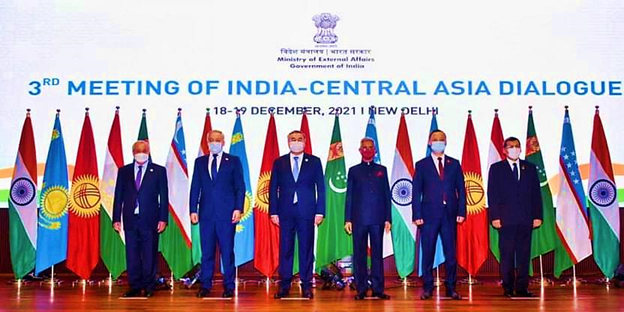 Significance
The holding of annual meetings of the India-Central Asia Dialogue is symbolic of the interest on the part of all member countries for greater engagement between them in a spirit of friendship, trust and mutual understanding.
Current News National Polity & Governance
Biological Diversity (Amendment) Bill 2021
---
Recently, the Biological Diversity (Amendment) Bill, 2021 was introduced by the government.
The amendments seeks to facilitate access to biological resources and traditional knowledge by the Indian traditional medicine sector.
Key Amendments
Exempting AYUSH Practitioners: It exempts Ayush practitioners from intimating biodiversity boards for accessing biological resources or knowledge (Vaids and Hakims).
Research Promotion: Facilitates fast-tracking of research, simplify the patent application process.
Decriminalization: It seeks to decriminalise certain provisions in the chain of biological resources.
Foreign Investments: Seeks to bring more foreign investments in biological resources, research, patent and commercial utilisation, without compromising the national interest
Impact
It will help promoting the cultivation of medicinal plants and ancient Indian medicine by exempting Indians cultivating medicinal plants and manufacturing products using codified traditional knowledge from payment of Access and benefit sharing.
Current News National National Security
Cyber Surakshit Bharat Initiative
---
Recently, Ministry of Electronics and Information Technology (MeitY) organized 25th Chief Information Security Officers (CISOs) Deep Dive Training program under Cyber Surakshit Bharat initiative.
It aims to strengthen the cyber security ecosystem in Government organizations in the country.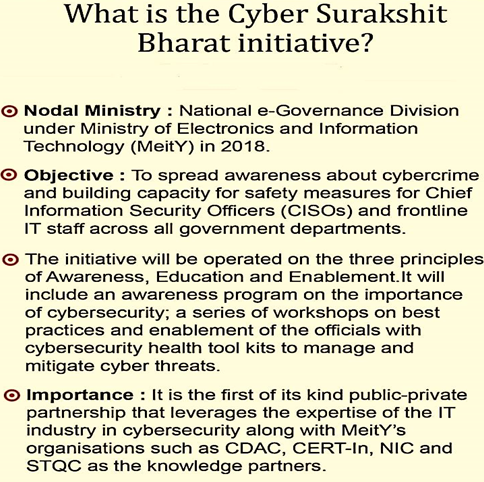 Need
Cyber fraudsters are using the COVID-19 pandemic as a cyber-attack vector for their own notorious gains.
During the COVID-19 time, there has been a surge in cyber incidences.
The primary set of attacks has been phishing attacks to steal information and drop malware.The attackers devise new strategies to target victims with scams or malware campaigns.
Impact
It is expected that the training will provide necessary exposure to latest tools and technologies in the cyber security and requirement for legal compliance.
The knowledge gained during training can help you to prepare cyber security policies and Cyber Crisis Management Plan for respective organizations.
About Cyber Surakshit Bharat Initiative
Launched in 2018, it aims to ensure awareness about cybercrime and adequate safety measures for Chief Information Security Officers (CISOs) and frontline IT staff across all government departments.
It includes an awareness program on the importance of cybersecurity; a series of workshops on best practices and enablement of the officials with cybersecurity health tool kits to manage and mitigate cyber threats.
It is operated on the three principles of Awareness, Education and Enablement.
Current News Indian Economy Agriculture & Allied Sector
Cabinet Approves Implementation of PMKSY
---
Recently, the Union government approved the extension of the Pradhan Mantri Krishi Sinchayee Yojana (PMKSY) till 2026 — a move expected to help fund irrigation projects that will increase water supply across northern India.
As a part of the scheme, Accelerated Irrigation Benefit Programme (AIBP), Watershed Development and Har Khet ko Paani (HKKP) components have been extended for 2021-26.
About PMKSY
It was launched in 2015 as an umbrella scheme that provides central grants to the State Governments for specific activities.
Implementing Agency: Ministries of Agriculture, Water Resources, and Rural Development
Aim
To provide assured irrigation to cultivated areas.
To reduce wastage of water and improve water-use efficiency.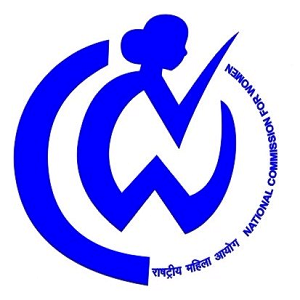 Components
Accelerated Irrigation Benefits Programme (AIBP)
Implementation: Department of Water Resources, River Development and Ganga Rejuvenation, Ministry of Jal Shakti.
Aim: It provides financial support to irrigation projects.
Watershed Development
Implementation: Department of Land Resources, Ministry of Rural Development
Aim: To regenerate ground water.
Per Drop More Crop
Implementation: Department of Agriculture and Farmers Welfare, Ministry of Agriculture & Farmers Welfare.
Aim: Promoting efficient water conveyance and precision water application devices.
News Crux Ecology & Environment
Highest Temperature in Arctic Region
---
World Meteorological Organization (WMO) has confirmed that Verkhoyansk, a Siberian town, experienced a temperature of 380C, the highest ever recorded in the Arctic region.
It indicates the gradual warming of the Arctic region due to climate change.
Arctic region is warming at twice the rate than the rest of the world, mainly because of anthropogenic greenhouse gas emissions.
The increased rate of warming is because of a phenomenon known as Arctic amplification which refers to the process in which the melting ice hastens the process of warming by exposing areas that are not good at reflecting back heat into the atmosphere.
This creates a cycle between melting ice and rising temperatures, amplifying the impact of warming.
PIB News International
3rd Annual Defence Dialogue between India and France
---
On 17th December, 2021, the third Annual Defence Dialogue between India and France was held in New Delhi.
Key Highlights
In the meeting, a wide range of bilateral, regional, defence and defence industrial cooperation issues were discussed.
Both sides reviewed the existing military-to-military cooperation, which has increased in spite of pandemic challenges.
Defence industrial cooperation was discussed with focus on future collaborations and co-production between the two countries.
They discussed ways to increase defence cooperation in all domains.
Recently, India and France concluded their annual bilateral Army Exercise, Shakti, with focus on counter-terrorist operations.
Both sides acknowledged their convergences on number of strategic and defence issues. They expressed commitment to work together to enhance cooperation in bilateral, regional and multilateral forums.
Current News National Polity & Governance
Cabinet Clears Draft Bill for Linking Aadhaar & Voter ID
---
On 15th December, 2021, the Union Cabinet cleared a bill on electoral reforms, news agency PTI reported.
The Election Commission has been pushing for key electoral reforms, including linking Aadhaar numbers to the electoral roll, making paid news an electoral offence, increasing the punishment for filing a false affidavit.
Key Provisions
It will amend the representation of people act and allow four qualifying dates in a year rather than one, for those who are above 18 years, to register as a voter.
The electoral law will be made "gender-neutral" for service voters.
It seeks to empower the EC to requisition premises for any purpose related to election.
It will allow the Election Commission to seed the Aadhaar number with electoral rolls on a voluntary basis.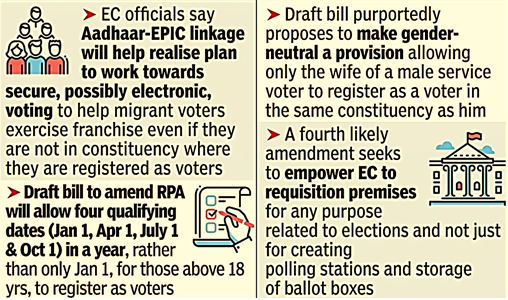 Impact
Check on Fake Voter ID: Aadhaar- voter id linkage will help to eliminate all the fake Voter ID Cards and put a check on the growing population of defunct and fake voters across the country.
Securing Electronic Voting: Further, it will help to work towards secure electronic voting for migrant workers.
News Crux Miscellaneous
New MIS Portal on Land Acquisition
---
On 16th December, 2021, the Ministry of Rural Development and Panchayati Raj launched MIS (Management Information System) portal for rankings of States/UTs in Land Acquisition Projects under RFCTLARR Act, 2013. (Right to Fair Compensation and Transparency in Land Acquisition, Rehabilitation and Resettlement Act, 2013).
As per the ranking and performance, the top 3 States and top 3 districts will be awarded.
This MIS portal will not show only data and figures but it will show the speed of the development in the country.
Current News International United Nations
India Votes against UN Resolution on Climate Change
---
Recently, India voted against a draft resolution at the United Nations Security Council (UNSC) linking climate to security. The resolution was sponsored by Ireland and Nigeria.
Key Highlights
Niger (the UNSC presidency for December) organised a debate on 9th December, 2021, titled 'Maintenance of international peace and security: security in the context of terrorism and climate change.'
One of the aims of the debate was to examine how terrorism and security risks could be linked to climate change.
The draft resolution sought to enable the United Nations Security Council to take up routine discussions on climate change from the perspective of its impact on peace and conflicts worldwide.
While China abstained, India and Russia were the only countries that opposed the draft resolution.
Currently, the UN Framework Convention on Climate Change (UNFCCC) discusses all matters on climate change.
India opined that it was an attempt to shift climate talks from the UNFCCC to the Security Council and a step backward for collective action on the issue. This will give a few states the free hand to decide an all climate related issues.
It was emphasised that the draft resolution would undermine progress made at Glasgow, where the latest round of talks under the UNFCCC, the 26th Conference of the Parties (COP26), concluded in November.
Current News Science & Technology New Technology
Mars Orbiter Spots Water in Mars' Canyon System
---
The Roscosmos ExoMars Trace Gas Orbiter - a Mars orbiter launched in 2016 - has spotted water in Mars' canyon system called the Valles Marineris.
Mission: It is a joint mission of the European Space Agency (ESA) and the Russian space agency Roscosmos.
Valles Marineris: It is the largest canyon system in the Solar System. It is about ten times longer and five times deeper than Earth's Grand Canyon. A canyon refers to a deep valley with very steep sides.
FREND Instrument: The water was spotted using the Trace Gas Orbiter (TGO)'s Fine Resolution Epithermal Neutron Detector (FREND) instrument, which helps map hydrogen on the surface of Mars.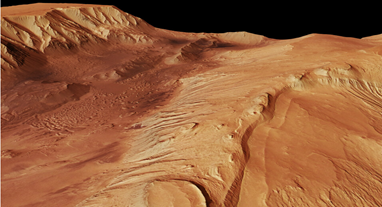 Perspective view of Candor Chasma (Image Source: ESA)
Key Highlights
It showed that there was an unusual amount of hydrogen in the Candor Chaos, situated in the central region of the Valles Marineris.
A little over 40 per cent of the near-surface material region appears to be water. The water-rich area is about the size of the Netherlands.
It is similar to Earth's permafrost regions, where water ice permanently persists under dry soil because of the constant low temperatures.
Significance
Knowing more about how and where water exists on present-day Mars is essential to understand what happened to Mars' once-abundant water, and helps our search for habitable environments, possible signs of past life, and organic materials from Mars' earliest days.
Current News National Polity & Governance
Default Bail
---
The National Investigation Agency(NIA) has approached the Supreme Court against a Bombay High Court order granting statutory bail to advocate and activist Sudha Bharadwaj.
About Default Bail
Also known as statutory bail, this is a right to bail that accrues when the police fail to complete investigation within a specified period in respect of a person in judicial custody.
This is enshrined in Section 167(2) of the Code of Criminal Procedure(CrPC) where it is not possible for the police to complete an investigation in 24 hours, the police produce the suspect in court and seek orders for either police or judicial custody.
This section concerns the total period up to which a person may be remanded in custody prior to filing of charge sheet.
For most offenses, the police have 60 days to complete the investigation and file a final report before the court.
However, where the offense attracts death sentence or life imprisonment, or a jail term of not less than 10 years, the period available is 90 days.
At the end of this period, if the investigation is not complete, the court shall release the person "if he is prepared to and does furnish bail".
Principles Related To Default Bail
Right to seek 'default' bail is a fundamental right and an indefeasible part of right to personal liberty under the Constitution.
The stipulated period within which the charge sheet has to be filed begins from the day the accused is remanded for the first time.
It includes days undergone in both police and judicial custody, but not days spent in house-arrest.
A requirement for the grant of statutory bail is that the right should be claimed by the person in custody.
If the charge sheet is not filed within the stipulated period, but there is no application for bail under Section 167(2), there is no automatic bail.
Other Types of Bail
Regular Bail: It is a direction given by the Court (any Court within the country) to release a person who is already under arrest and kept in police custody. For such Bail, a person can file an application under Section 437 and 439 of the CrPC.
Anticipatory Bail: A direction issued to release a person on Bail even before the person is arrested. In this situation, there is apprehension of arrest and the person is not arrested before the Bail is granted.
Interim Bail: Bail granted for a temporary and short period by the Court till the application seeking Anticipatory Bail or Regular Bail is pending before a Court.
Current News National Polity & Governance
Narcotic Drugs and Psychotropic Substances (Amendment) Bill, 2021
---
Recently, Narcotic Drugs and Psychotropic Substances (Amendment) Bill, 2021 was passed by Lok Sabha.
About the Amendment
It seeks to replace the Narcotic Drugs and Psychotropic Substances (Amendment) Ordinance, 2021.
The Bill amends the Narcotic Drugs and Psychotropic Substances Act, 1985 to correct a drafting error in 2014 amendment.
Drafting Error: In 2014, the Act was amended and the clause number of the definition for such illicit activities was changed.However, the section on penalty for financing these illicit activities was not amended and continued to refer to the earlier clause number.The Bill amends the section on penalty to change the reference to the new clause number.This amendment will be deemed to have been in effect from May 1, 2014 (i.e., when the 2014 amendments came into effect).
Current News National Indian Art, Culture & Heritage
Representative List of Intangible Cultural Heritage (ICH) of Humanity
---
The Intergovernmental Committee of UNESCO's 2003 Convention on Safeguarding of the Intangible Cultural Heritage has inscribed 'Durga Puja in Kolkata' on the Representative List of Intangible Cultural Heritage (ICH) of Humanity during its 16th session being held at Paris, France, from 13th to 18th December 2021.
The Committee commended Durga Puja for its initiatives to involve marginalized groups, and individuals as well as women in their participation in safeguarding the element.
Intangible Cultural Heritage: Intangible cultural heritage means the practices, representations, expressions, knowledge, skills – as well as the instruments, objects, artifacts and cultural spaces associated with them that communities, groups and, in some cases, individuals recognize as a part of their cultural heritage.
Its relevance is not in the cultural manifestation itself, but in the wealth of knowledge, know-how and skills that are transmitted from one generation to the next.
Significance: This is a recognition of the confluence of our rich heritage, culture, rituals and practices and a celebration of the feminine divinity and the spirit of womanhood.
India's ICH Elements: With the inscription of Durga Puja in Kolkata, India now has 14 intangible cultural heritage elements on the prestigious UNESCO Representative List of ICH of Humanity.
Recent Additions: The ICH elements that saw inscriptions in recent years are Kumbh Mela (inscribed 2017), Yoga (inscribed 2016) among others.
India is a signatory of the 2003 UNESCO Convention which aims for the safeguarding of the intangible cultural heritage along with traditions and living expression.
Current News International Reports,Survey And Index
Asia Power Index 2021
---
Recently, Sydney-based Lowy Institute released the Asia Power Index 2021. It is being published annually since 2018.
About the Index: The index measures resources and influence to rank the relative power of states in the Indo-Pacific.
It ranks 26 countries and territories.
Criteria: The index evaluates international power in Asia through 128 indicators across the following eight thematic measures:
Resources: Economic capability (17.5%), Military capability (17.5%), Resilience (10%), and Future resources (10%).
Influence: Economic relationships (15%), Defense networks (10%), Diplomatic influence (10%), and Cultural influence (10%).
Key Highlights
As per the index, the COVID-19 pandemic has driven down the power of Asian giants like China and India in the Indo-Pacific region and has weakened their capacity to shape the external environment.
The US managed to expand its power through better diplomacy and retained its position as the most influential nation in the region.
India is the fourth most powerful country in the region after the US, Japan and China.
India saw a loss of ranking in critical parameters like diplomatic influence and economic relationships in the last one year.
India also lagged in economic diplomacy, dropping one place and finishing eighth behind Thailand.
Japan and India - the two nations with the most potential to contribute to a regional multipolar order - lost more ground in 2021 than China.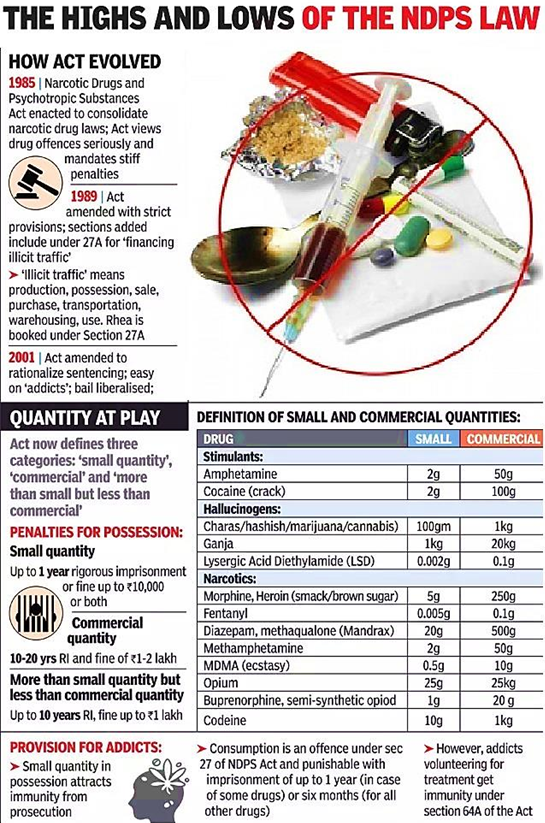 Current News National Social Issue & Social Justice
2nd Edition of Water Innovation Challenges
---
On 13th December, 2021, Atal Innovation Mission, NITI Aayog and the Royal Embassy of Denmark to India announced the second edition of water innovation challenges to address the global water woes through innovations as part of the Indo-Danish Bilateral Green Strategic partnership.
About Water Innovation Challenge
Water Innovation Challenge aims to identify innovative & next-gen solutions to solve proposed challenges in collaboration with corporate and public partners.
The challenge is being conducted under the partnership of AIM, NITI Aayog and Innovation Center Denmark (ICDK) under the aegis of the Denmark Embassy in India and the Denmark Technical University (DTU).
The initiative will engage young talents from leading universities across the nation and support them in building their skills and applying their technical disciplines and innovation capacity.
The challenge winners will get the opportunity to represent India at the International Water Congress 2022.
Significance
This will aid in catalysing global cross-sectorial learning environments, innovation & impact on SDGs.
Current News Ecology & Environment Sustainable Developement
6th India Water Impact Summit
---
Recently, the 6th Edition of the India Water Impact Summit was organized. The valedictory session was organized in a hybrid mode by National Mission for Clean Ganga (NMCG), New Delhi and Centre for Ganga River Basin Management and Studies (cGanga), Kanpur.
Theme: The Summit was based on theme of 'River Resources Allocation- Planning and Management at the Regional Level'.
Key Highlights
It was highlighted that the Ganga River Basin Management Plan (GRBMP) developed by the 7 IIT consortium has given a very strong background and understanding of the Ganga Basin.
The various sessions organized included the following:

Need for identification and conducting systematic assessment and valuation of river resources;
Potential impact of water efficient solutions in maintaining the overall water balance of the country;
Implementation challenges of the river resources allocation plans; and
Need to inculcate a scientific understanding of rivers for developing sustainable policies and encourage the creation of circular water economy through water recycling and establishing a water trading market.

The 5-day Summit also witnessed the signing of an MoU between C-Ganga and Norwegian Institute of Bioeconomy Research (NIBIO) for the development of a sludge management framework.
Two MoUs have also been signed with Innovation Centre Denmark and UPS Hungary to encourage the sharing of knowledge and increase participation of Hungarian industry in the Ganga River Basin Restoration and Conservation Program.
An MoU between cGanga and British Water was also signed to promote the development of 21st century infrastructure in water and the environment sector.
An MoU between NMCG and the Centre for Policy Research (CPR), New Delhi - a premier public policy research think tank – was also signed. Both organizations shall work together to collaborate in research and knowledge production activities for rejuvenating rivers in India and informed policy thinking and institutional transformation for enduring outcomes for long-term impact.
Four important releases were launched which include the 'Uttarakhand River Atlas', 'Alaknanda and Bhagirathi River Basin Atlas', 'Yamuna River Basin Atlas' and the 'Samarth Ganga Report'.
News Crux Miscellaneous
Myanmar Allows Tether
---
Myanmar's shadow government has allowed the use of world's largest cryptocurrency called Tether.
Tether is a cryptocurrency, which is hosted on the Ethereum blockchain. Its tokens are issued by Tether Limited. Tether Limited is controlled by owners of Bitfinex.
Tether is called a stablecoin, since it was originally designed to always be worth US$1 and maintain $1.00 in reserves.
It can be transferred in a similar way as cryptocurrencies such as Bitcoin. Thus, it becomes difficult for governments and other authorities to track or prevent payments.
Current News Ecology & Environment Biodiversity
Buxa Tiger Reserve
---
Recently, a Royal Bengal tiger was sighted at the Buxa reserve - a first such sighting in 23 years.
Buxa Tiger Rserve (BRT)
Location
It is situated in the Alipurduar Sub-division of Jalpaiguri District, West Bengal.
Its northern boundary runs along the international border with Bhutan.
The Sinchula hill range lies all along the northern side of BTR and the eastern boundary touches that of the Assam state.
It is the easternmost extension of extreme bio-diverse North-East India and represents highly endemic Indo-Malayan region.
The fragile "Terai Eco-System" constitutes a part of this reserve.
The Phibsoo Wildlife Sanctuary of Bhutan is contiguous to the north of BTR. Manas National Park lies on east of BTR. BTR, thus, serves as international corridor for Asian elephant migration between India and Bhutan.
Flora
The forests of the reserve can be broadly classified as the 'Moist Tropical Forest'.
Fauna
Some important species found in the reserve are Indian Tiger (Panthera tigris tigris), Leopard (Panthera pardus), Clouded Leopard (Neofelis nebulosa), Hog badger (Arctonyx collaris), Jungle Cat (Felis chaus) etc.
Tribe
Dukpa(people from the land of thunderstorm) are the ancient ethnic group among the other inhabitants of Buxa Tiger Reserve.
Dukpas used live in the hamlets of Buxa Hills from east to west.
Rivers
The main rivers flowing across the Tiger Reserve are Sankosh, Raidak, Jayanti, Churnia, Turturi, Phashkhawa, Dima and Nonani.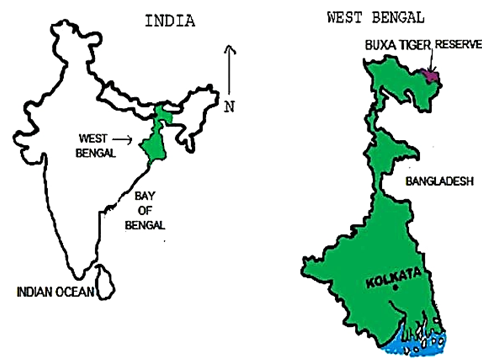 Tiger
Conservation Status
Indian Wildlife (Protection) Act, 1972: Schedule I
International Union for Conservation of Nature (IUCN) Red List: Endangered
Convention on International Trade in Endangered Species of Wild Fauna and Flora (CITES): Appendix I
Current News National Social Issue & Social Justice
Poor Utilisation of Funds in Beti Bachao, Beti Padhao Scheme
---
According to a latest report by the Committee on the Empowerment of Women, there has been poor utilisation of funds in the implementation of scheme in many States.
According to the report, almost 80 per cent of the funds for the scheme have been used for its advertising and not on sectoral interventions such as in health and education for women.
The committee further observed that out of a total of Rs 446.72 crore released during 2016- 2019, "a whopping 78.91% was spent only on media advocacy".
What is Beti Bachao, Beti Padhao Scheme?
Launched in January, 2015, it is a national initiative which aims to address the issue of the declining child sex ratio image (CSR).
This scheme is run jointly by the Ministry of Women and Child Development, the Ministry of Health and Family Welfare, and the Ministry of Human Resource Development.
Objectives
To prevent gender-biased sex selective elimination.
To ensure the protection and survival of the girl child.
Ensuring education and participation of the girl child.
Recommendation by the Committee
It recommended that the government should reconsider spending on advertisements and should focus on planned expenditure allocation for sectoral interventions in education and health.
Social workers must also be supported by local police, members of legislative assembly, and other influential people.
The campaign must extend to making parents, brothers and Indian be proud of a woman's autonomy.
It also must seek to educate men those women are their equal – not only at school but in every arena.
Current News Indian Economy Banking & Finance
SEBI Proposes Rules for Retail Algo Trading
---
On 9th December, 2021, Capital markets regulator Securities and Exchange Board of India (SEBI) proposed a regulatory framework for algorithmic trading (algo trading) by retail investors to make such trading safe and prevent market manipulations.
Need
At present, though the broker can identify the orders emanating from an Application Programming Interface (API), they are unable to differentiate between an algo and non-algo order emanating from an API.
This kind of unregulated algos pose a risk to the market and can be mis-used for systematic market manipulation as well as to lure the retail investors by guaranteeing them higher returns.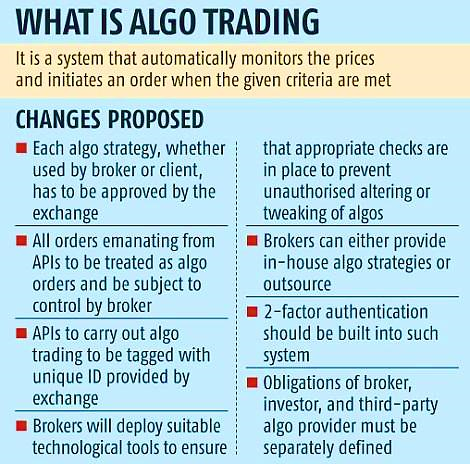 Image Source: Business Standard
About Algorithmic Trading (Algo Trading)
In market parlance, algo trading refers to any order that is generated using automated execution logic.
The algo trading system automatically monitors the live stock prices and initiates an order when the given criteria are met.
It is also known as automated or programmed trading since pre-programmed computer strategies execute buy and sell trades depending on set parameters, instructions or market pattern and conditions.
Benefits of Algorithmic Trading
Trades are executed at the best possible prices.
Trade order placement is instant and accurate (there is a high chance of execution at the desired levels).
Trades are timed correctly and instantly to avoid significant price changes.
Reduced transaction costs.
Simultaneous automated checks on multiple market conditions.
Reduced risk of manual errors when placing trades.
Reduced the possibility of mistakes by human traders based on emotional and psychological factors.
Current News Science & Technology New Technology
Supersonic Missile Assisted Torpedo System Gets Successfully Launched From Wheeler Island in Odisha
---
On 13th December, 2021, the supersonic missile assisted torpedo system – developed by the Defence Research and Development Organisation (DRDO) - was successfully launched from Wheeler Island in Odisha.
The system is a next generation missile-based standoff torpedo delivery system.
This canister-based missile system consists of advanced technologies viz. two stage solid propulsion, electro-mechanical actuators and precision inertial navigation. The missile is launched from ground mobile launcher and it can cover a range of distances.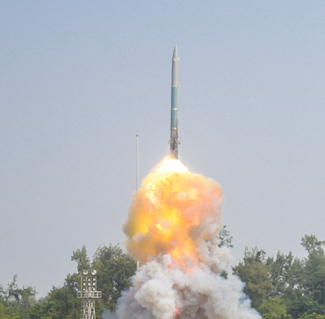 (Image Source: PIB)
During the mission, full range capability of the missile was successfully demonstrated.
This was a text book launch, where the entire trajectory was monitored by the electro optic telemetry system, various range radars, including the down range instrumentation and down range ships. The missile carried a torpedo, parachute delivery system and release mechanisms.
The system has been designed to enhance anti-submarine warfare capability far beyond the conventional range of the torpedo.
The system will further enhance the strength of the Indian Navy and promote self-reliance in defence, and harnessing of expertise and capabilities.
News Crux Science & Technology
Black Box
---
The Cockpit Voice Recorder (CVR) and Flight Data Recorder (FDR) has been recovered from recently crashed Mi-17V5 chopper of the Indian Air Force.
Black Box
It is a compressor shaped electronic device placed in aircraft.
It is mandatory for commercial airliner and armed forces.
It is kept at the back side of the aircraft for the security point of view.
Invented by- Australian scientist David Warren in 1950.
Purpose
To ascertain the cause of the crash of aircraft.
To preserve clues from cockpit sounds and data to help prevent future accidents.
The Black Box has two separate boxes:
Flight Data Recorder
It contains information about direction, altitude, fuel, speed, turbulence, cabin temperature.
It can withstand a temperature of about 11000°C for one hour and a temperature of 260°C for 10 hours.
Cockpit Voice Recorder
It records the sound of engine, emergency alarm, cabin and cockpit in order to predict the conditions of the plane before any accident occurred.
Current News Science & Technology
Type II 'Solar Radio Bursts': Early Indicators of Weather in Space
---
A team of scientists from the Indian Institute of Astrophysics (IIA), along with collaborators over the world, have reported that a type of solar radio bursts observed using the global network of solar radio telescopes called CALLISTO (Compound Astronomical Low-cost Low-frequency Instrument for Spectroscopy and Transportable Observatory) can be used to predict space weather hazards rapidly.
The scientists found that a type of solar radio slow-drifting bursts known as Type II bursts serve as early indicators of incoming space weather events that could affect the Earth.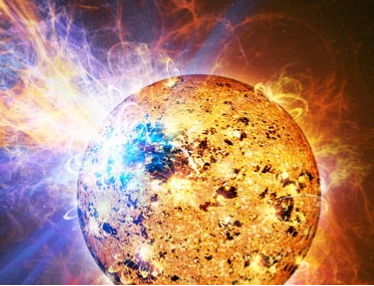 (Image Source: watchers.news)

Currently used Methods
Forecasters use ground-based instruments and satellites to monitor the active regions of the Sun for any changes to predict hazardous space weather events.
Problem with Current Method
This takes place mainly through remote observations of the Sun's coronal mass ejections (CMEs). However, CMEs take 1-5 days to reach us, thus delaying the tracking by that period.
How the new Method Works?
Radio bursts at low frequencies are associated with energetic CMEs that travel far into the interplanetary (IP) medium much faster, thus speeding up the tracking process.
The speed of the shock due to radio bursts makes their measurements possible using ground-based radio telescopes in comparison to the detection of CMEs in-situ through space-based telescopes 1-5 days later.
Solar Radio Bursts
Solar radio bursts are brief periods during which the Sun's radio emission is elevated above the background level. They are signatures of the same underlying physical processes that lead to the more widely-known forms of solar activity such as sunspots, solar flares, and coronal mass ejections.
CALLISTO Spectrometer Network
Solar radio bursts are important phenomena for studying solar activities such as flares and coronal mass ejections (CMEs). A worldwide network of 90 stations, known as, CALLISTO (Compound Astronomical Low frequency Low cost Instrument for Spectroscopy and Transportable Observatory), has been developed such purpose.
Three of them in operation in India are at Gauribidanur (Karnataka), Udaipur (Rajasthan), and Ooty (Tamil Nadu).
Current News Science & Technology
b Centauri b: Contradicts our Assumption – How Planets are Formed?
---
A giant exoplanet, or planet located outside of our Solar System, was discovered orbiting b Centauri, a stellar pair located 325 light-years from Earth in the Centaurus constellation.
This is the hottest and most massive planet-hosting star system found so far.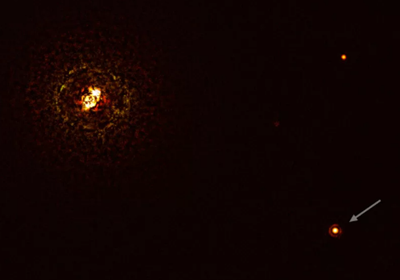 (Image Source: Space.com)

Why it matters? It defies our Assumption of Planet Formation
Earlier Assumption
What scientists know about Planet formation is – it occurs around a wide range of stellar masses and stellar system architectures.
The earlier studies of planets in close-in orbits around high-mass stars have revealed an increase in giant planet frequency with increasing stellar mass until a turnover point at 1.9 solar masses, above which the frequency rapidly decreases. This could potentially imply that planet formation is impeded around more massive stars, and that giant planets around stars exceeding 3 solar masses may be rare or non-existent.
The Recent Find
Recently scientists have found existence of a planet at 560 times the Sun-Earth distance from the 6—10 solar mass binary bCentauri through direct imaging.
The planet-to-star mass ratio of 0.10—0.17% is similar to the Jupiter-Sun ratio, but the orbital separation of the detected planet is approximately 100 times wider than that of Jupiter.
This shows that planets can reside in much more massive stellar systems than what would be expected from extrapolation of previous results for close-in planets.
b Centauri System
The b Centauri system is composed of two stars — b Centauri A and b Centauri B in the Centaurus constellation.
The giant b Centauri binary star is astronomically young at 15 million years old - our Sun is 4.6 billion years old.
Combined, they weigh in at about six to 10 times the mass of the Sun.
At this mass range, they should be too big to have a large planet.
The stellar pair is also more than three times as hot as our Sun, so it unleashes a tremendous amount of ultraviolet and X-ray radiation.
News Crux Important Days/Weeks
8 December: SAARC Charter Day
---
The South Asian Association for Regional Cooperation (SAARC) Charter Day is observed annually on 8 December to commemorate the adoption of the SAARC Charter.
The SAARC Charter has 10 Articles which deal with the Objectives, Principles, Organization, Meetings, Secretariat and Financial Arrangements of the SAARC.
This year marks the 37th anniversary of the regional group.
On 8 December 1985, the SAARC Charter was adopted, in Dhaka, during the first summit of the group.
The Charter was signed by the leaders of eight South Asian nations- Bangladesh, Bhutan, Afghanistan, Maldives, Nepal, India, Pakistan, and Sri Lanka.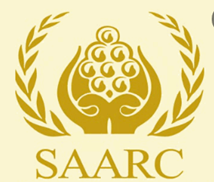 News Crux Important Days/Weeks
10 December: Human Rights Day
---
Human Rights Day is observed every year on 10 December — the day the United Nations General Assembly adopted, in 1948, the Universal Declaration of Human Rights (UDHR).
The UDHR is a milestone document, which proclaims the inalienable rights that everyone is entitled to as a human being - regardless of race, colour, religion, sex, language, political or other opinion, national or social origin, property, birth or other status.
2021 Theme: "EQUALITY - Reducing inequalities, advancing human rights"
This year's Human Rights Day theme relates to 'Equality' and Article 1 of the UDHR – "All human beings are born free and equal in dignity and rights."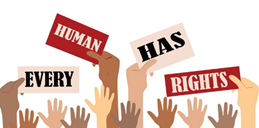 News Crux Awards In News
Indian Navy, Coast Guard among winners of IMO Award for Exceptional Bravery at Sea
---
This year, IMO council awarded Certificate of Commendation to Indian Navy, Indian Coast Guard and Master along with crew members of tugboat Ocean Bliss for exceptional and courageous efforts towards rescue operation of M/T New Diamond, which caught fire and was drifting towards the coast, laden with inflammable cargo.
The rescue team members of the Indian Navy, Indian Coast Guard and the master and crew of tugboat Ocean Bliss, carried out sustained and effective fire- fighting operations and skilfully towed the vessel away from the Sri Lankan coast, thereby preventing loss of life at sea and averted a serious marine pollution incident.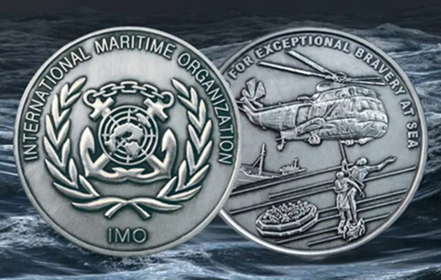 About the IMO Award for Exceptional Bravery at Sea
This annual award was established by IMO to provide international recognition for those who, at the risk of losing their own life, perform acts of exceptional bravery, displaying outstanding courage in attempting to save life at sea or in attempting to prevent or mitigate damage to the marine environment. Such acts of bravery may also involve extraordinary skills in very difficult conditions or any other display of outstanding courage.
Current News International Reports,Survey And Index
World Inequality Report 2022
---
"World Inequality Report 2022" was recently released by France-based World Inequality Lab.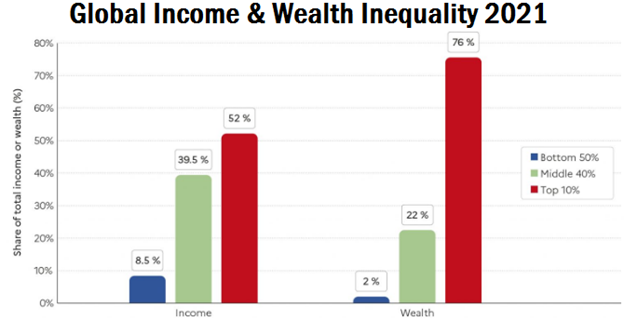 Key Findings (Global)
We are still there where we were at the 20th Century
Global inequalities today are as much as they were at the peak of Western imperialism in the early 20th century.
The share of income presently captured by the poorest half of the world's population is about half of what it was in 1820, before the great divergence between Western countries and their colonies.
Poorest Half owns 2% of Global Wealth
The poorest half of the global population "barely owns any wealth" possessing just 2 per cent of the total, whereas the richest 10 per cent of the global population own 76 per cent of all wealth, it states.
Most Unequal Region
The Middle East and North Africa (MENA) are the most unequal regions in the world.
Region with Lowest Inequality
Europe has the lowest inequality levels. In Europe, the top 10 per cent income share is around 36 per cent, whereas in MENA it is 58 per cent.
Whole of the Wealth is in Private Hands
There is a huge gap between the net wealth of governments and net wealth of the private sector.
In the last 40 years, countries have become significantly richer, but their governments have become significantly poorer.
The share of wealth held by public actors is close to zero or negative in rich countries, which means that the whole of the wealth is in private hands.
India-specific Findings
India stands out as a "poor and very unequal country with affluent elite".
Why India as a 'very unequal country'
The top 10 per cent holds 57 per cent of total national income.
The top 1 per cent holds 22 per cent of total national income.
The bottom 50 per cent share has gone down to 13 per cent of national income.
So, India stands out as a poor and very unequal country with affluent elite.
MPI & Poor in India
As per the recent Multi-dimensional Poverty Index (MPI) prepared by Niti Aayog, one in every four people in India was multidimensionally poor. Bihar has the highest proportion of people (51.91 per cent of the state's population) who are multidimensionally poor, followed by Jharkhand at 42.16 per cent and Uttar Pradesh at 37.79 per cent.
Gender Inequalities: The female labour income share is equal to 18% which is significantly lower than the average in Asia and this value is one of the lowest in the world.
What the Report Suggests
The report has suggested levying a modest progressive wealth tax on multimillionaires.
It says that given the large volume of wealth concentration, modest progressive taxes can generate significant revenues for governments that can be reinvested in education, health and the ecological transition.
State In News Tamil Nadu
Kazhuveli Wetland becomes 16th Bird Sanctuary of Tamil Nadu
---
The Kazhuveli wetland located near Villupuram in Tamil Nadu has been declared a bird sanctuary by the Environment, Climate Change and Forest Department, and will henceforth be called the 'Kazhuveli Birds Sanctuary'.
Kazhuveli is the second largest brackish water lake in South India located in Tindivanam taluk of Villupuram district of the state of Tamil Nadu.
The sanctuary lies adjacent to the Bay of Bengal along the east coast.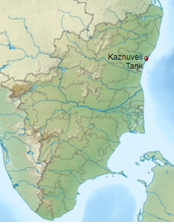 News Crux Important Days/Weeks
9 December: International Anti-Corruption Day
---
2021 Observation
The 2021 International Anti-Corruption Day seeks to highlight the rights and responsibilities of everyone - including States, Government officials, civil servants, law enforcement officers, media representatives, the private sector, civil society, academia, the public and youth - in tackling corruption.
A six-week campaign starting at the beginning of November aims to highlight the role of key stakeholders and individuals in preventing and countering corruption in line with the theme, "Your right, your role: say no to corruption". Each week will focus on one of these key topics:

Education and youth
Sport
Gender
Private sector
COVID-19
International cooperation

The campaign also aims to share good practices and examples of preventing and countering corruption worldwide through strengthening international cooperation against corruption; tackling linkages with other forms of crime; enabling the recovery and return of stolen assets; developing innovative solutions; advancing prevention through education; leveraging youth engagement; and mobilizing allies in civil society, academia, and the private sector.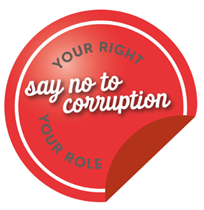 Why Anti-Corruption Initiatives are needed?
Corruption affects all areas of society. Preventing corruption unlocks progress towards the Sustainable Development Goals, helps protect our planet, creates jobs, achieves gender equality, and secures wider access to essential services such as healthcare and education.
News Crux Obituary
General Bipin Laxman Singh Rawat Passes Away
---
The four-star general of the Indian Army and the first Chief of Defence Staff (CDS) of the Indian Armed Forces passed away on 8 December 2021 in a helicopter crash.
Prior to taking over as the CDS, he served as 57th and last Chairman of the Chiefs of Staff Committee as well as 26th Chief of Army Staff of the Indian Army.

News Crux Miscellaneous
Indian Army to Organize PANEX 21: A Disaster Management Exercise
---
The Indian Army is organising a multi-nation disaster management exercise PANEX 21 at Pune from December 20-22 with a special focus on relief in the backdrop of the Covid-19 pandemic.
The aim of the exercise is to foster joint planning and build regional cooperation for responding to natural disasters.
The exercise will involve Bangladesh, Bhutan, Nepal, Sri Lanka, Myanmar, Thailand and India—BIMSTEC countries. The Bay of Bengal Initiative for Multi-Sectoral Technical and Economic Cooperation (BIMSTEC) is a body of seven countries for cooperation in areas of common interests.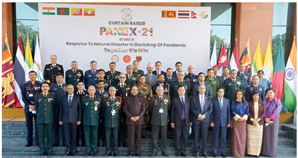 Current News National Social Issue & Social Justice
'She is a Changemaker' Programme for Women in Politics
---
To improve leadership skills of grassroot women political leaders, the National Commission for Women (NCW) has launched a pan-India capacity building programme - 'She is a Changemaker' for women representatives at all levels, gram panchayats to parliament members and political workers including office bearers of National/State political parties.
The capacity building programme will be undertaken in association with region-wise training institutes with an objective to undertake capacity building of women political leaders and improve their decision making and communication skills including, oration, writing, etc.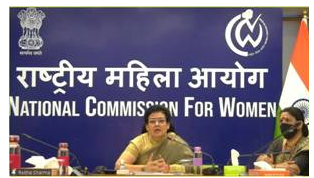 News Crux Awards In News
56th & 57th Jnanpith Award
---
Assamese poet Nilmani Phookan and Konkani writer Damodar Mauzo has been conferred with the 56th and 57th Jnanpith Award respectively.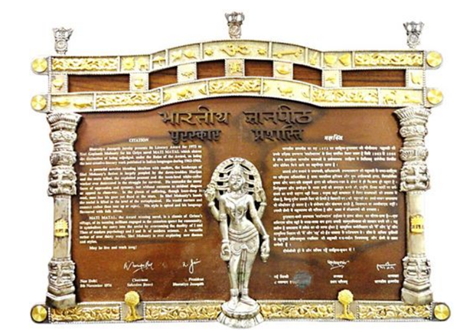 Damodar Mauzo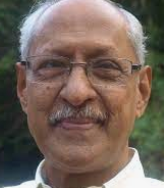 Mauzo is a short story writer, novelist, columnist and screenplay writer.
Mauzo is the second Konkani writer to receive the highest literary award, after Ravindra Kelekar had won the 42nd Jnanpith award 2006.
He was awarded Sahitya Akademi Award in 1983 for his novel 'Karmelin'.
He is notable for his novels, such as Karmelin, and Tsunami Simon, and short stories, such as Teresa's Man and Other Stories from Goa. His books have been translated into several Indian languages. His first collection of short stories was Ganthon, published in 1971.
Nilmani Phookan Jr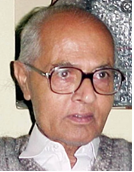 Phookan is the third Assamese writer to receive the Jnanpith. Previous awardees were Birendra Kumar Bhattacharya in 1979 and Mamoni Raisom Goswami in 2000.
He was awarded the Padma Shri in 1990 and received the Sahitya Akademi Fellowship in 2002.
Phookan is a poet of renown, having written Surya Henu Nami Ahe Ei Nodiyedi, Gulapi Jamur Lagna, and Kobita. Primarily a poet, he also writes prose and is a pioneering art critic from Assam, with a focus on folklore and folk art.
He was awarded the 1981 Sahitya Akademi Award in Assamese for his poetry collection, Kavita (Kobita)
About the Award
Jnanpith Award is the oldest and the highest Indian literary award presented annually by the Bharatiya Jnanpith to an author for their "outstanding contribution towards literature". Instituted in 1961, the award is bestowed only on Indian writers writing in Indian languages included in the Eighth Schedule to the Constitution of India and English, with no posthumous conferral.
The first recipient of the award was the Malayalam writer G. Sankara Kurup who received the award in 1965 for his collection of poems, Odakkuzhal (The Bamboo Flute).
In 1976, Bengali novelist Ashapoorna Devi became the first woman to win the award and was honoured for the 1965 novel Prothom Protishruti (The First Promise), the first in a trilogy.
News Crux Obituary
Sarada Menon: India's 1st Woman Psychiatrist Passes Away
---
Mambalikalathil Sarada Menon was the country's first woman psychiatrist and was honoured with Padma Bhushan in 1992.
She founded the Schizophrenia Research Foundation (SCARF India) in 1984 along with psychiatrist R. Thara.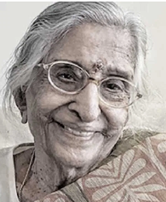 News Crux Defence/Military Exercises
Exercise EKUVERIN 2021
---
The 11th edition of Exercise EKUVERIN between India and Maldives is being conducted at Kadhdhoo Island from 6-19 December 2021.
Ekuverin means "Friends" in the Maldivian language.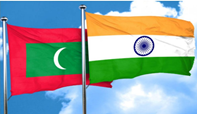 News Crux Obituary
Konijeti Rosaiah
---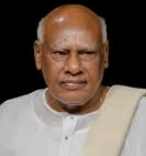 Former Governor of Tamil Nadu and former Chief Minister of the unified State of Andhra Pradesh Konijeti Rosaiah passed away on 4th December 2021.
News Crux Important Days/Weeks
5 December: World Soil Day
---
Soil salinization and sodification are major soil degradation processes threatening ecosystem and are recognized as being among the most important problems at a global level for agricultural production, food security and sustainability in arid and semi-arid regions.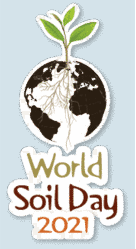 World Soil Day 2021 (#WorldSoilDay) and its campaign "Halt soil salinization, boost soil productivity" aims to raise awareness of the importance of maintaining healthy ecosystems and human well-being by addressing the growing challenges in soil management, fighting soil salinization, increasing soil awareness and encouraging societies to improve soil health.
News Crux Places In News
Mount Semeru
---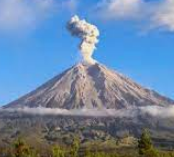 It is the highest volcano in Indonesia that recently erupted.
It is located in Lumajang district in East Java province.
Indonesia, an archipelago, is prone to earthquakes and volcanic activity because it sits along the Pacific "Ring of Fire," a horseshoe-shaped series of fault lines.
News Crux Defence/Military Exercises
Milan 2022
---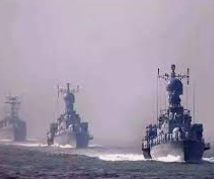 Milan 2022 – a multilateral naval exercise hosted biennially by the Indian Navy is scheduled to be held in February 2022 in Visakhapatnam.
It is expected to be the largest edition of the event with 46 nations having been invited to participate.
All Quad nations were invited to participate which would mark the first time that Japan and the United States participate in Milan.
China and Pakistan are not invited to this exercise.
News Crux Defence/Military Exercises
Exercise 'CARAT'
---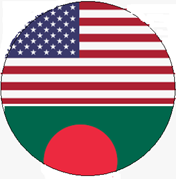 US military personnel and Bangladesh Navy (BN) conducted the 27th annual Cooperation Afloat Readiness and Training (CARAT) maritime exercise in the Bay of Bengal.
The Cooperation Afloat Readiness and Training (Exercise CARAT) is a series of annual bilateral military exercises conducted by the United States Pacific Fleet with several member nations of ASEAN in Southeast Asia. Currently, the navies of Bangladesh, Brunei, Cambodia, Indonesia, Malaysia, the Philippines, Singapore, Sri Lanka and Thailand participate.
PIB News National
Draft Notaries (Amendment) Bill 2021
---
To give opportunity to young eligible legal practitioners aspiring to serve as Notary Public, the Union Govt. has come out with as draft Bill for consultation.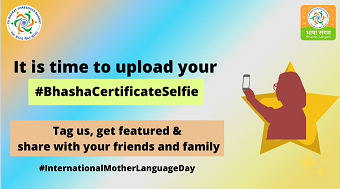 What the Draft Bill Proposes
Restriction in Terms
It proposes to restrict the overall term of Notaries for a period upto fifteen years (initial term of five years and two renewal terms of five years each) by curtailing renewals of unlimited terms, thus providing an opportunity for young legal professionals to serve as a Notary.
Suspending the Certificate of Practice
Under Section 10 of the Notaries Act, 1952, the appropriate Government is empowered to remove the name of a Notary Public from the Register of Notaries maintained by it, if a Notary has been found upon inquiry in the prescribed manner, to be guilty of such professional or other misconduct as in the opinion of the Government renders him unfit to practice as Notary. However, there is no provision in the Notaries Act for suspending the certificate of practice of Notary against whom a complaint has been received or otherwise till completion of inquiry initiated against him. Consequently, in some cases, despite complaint of prima facie gross misconduct, the notary continues to practice during pendency of inquiry proceedings.
It is therefore proposed to add provisions in the Notaries Act, 1952 empowering the appropriate Government for suspension of certificate of practice of Notary Public against whom a complaint has been received or otherwise, for professional misconduct for such period as deemed appropriate for conduct of inquiry.
Digitization
The records of Notary Public will be digitized and preserved in digital form, as may be prescribed under the Rules, in order to prevent misconduct in respect of notarization and safeguard the interests of general public. This will help to avoid any fraud, deceit, tampering of records and back-dating of notarization, etc.
Notaries Act, 1952
The Notaries Act, 1952 was enacted by the Parliament to regulate the profession of Notaries.
The provisions of the Notaries Act, 1952 and Rules framed thereunder empower the Central Government as well as State Governments to appoint Notaries who possess the prescribed qualifications.
About Notary
A notary is a person authorised to perform acts in legal affairs, in particular witnessing signatures on documents.
There are fixed number of Notaries who are appointed by the Central as well as State Governments as reflected in the Schedule to the Notaries Rules, 1956.
Duties of a Notary Public in India
Certify, attest or authenticate any instrument
Administer oaths or witness swearing by deponents for affidavits
To carry out translations and verify such translations of legal documents from one language to another
To record proof/evidence in criminal or civil trials and to act as commissioner if so directed
To perform the function of an arbitrator, counselor or mediator
News Crux Defence/Military Exercises
Exercise 'Dakshin Shakti'
---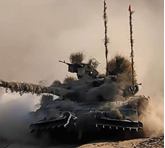 With integrated theatre commands on the anvil in the country, the Army conducted a major combat exercise with other forces along the western border in Gujarat and Rajasthan to test new concepts and doctrines for wars of the future.
The theatre-level "Dakshin Shakti" exercise, which included over 30,000 troops from the Army, Navy, IAF, Coast Guard, BSF and intelligence agencies, has led to the "activation of the entire desert, Rann and Creek sectors".
News Crux Awards In News
Rashtriya Kalidas Samman
---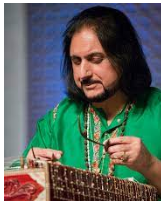 The legendary santoor maestro and music composer Pandit Bhajan Sopori from Jammu & Kashmir has been awarded the National Kalidas Samman 2020 by the Government of Madhya Pradesh for his enormous contribution to Hindustani Classical Music (Santoor).
He belongs to the fabled Sopori Sufiana Gharana of Kashmir, the exclusive traditional Santoor family of the country with its roots spanning over more than 300 years.
Among many awards, he is bestowed with Padma Shri, and Sangeet Natak Academy Award.
News Crux Awards In News
Ratan Tata to get 'Asom Baibav'
---

The Assam government has decided to confer the state's highest civilian award, 'Asom Baibav,' on Ratan Naval Tata, for his contributions towards furthering cancer care in the state.
The Assam Cabinet had in September 2021 decided to change the nomenclature of the state's highest civilian awards, to be given in various fields every year. Subsequently, the name of the Asom Ratna award has been changed to "Asom Baibhav", "Asom Bibhushan" to "Asom Saurav" and "Assam Shree" to "Asom Gaurav".
News Crux Awards In News
UNESCO Award to Indian Conservation Project
---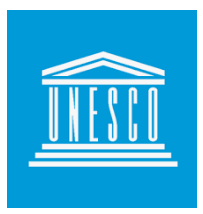 Delhi's Nizamuddin Basti has received two awards at the Unesco Asia-Pacific Awards for Cultural Heritage Conservation this year.
The conservation initiative at Nizamuddin bagged the Award of Excellence and Special Recognition for Sustainable Development Award.
The conservation efforts include the restoration of over 20 historic monuments clustered around the 14th century mausoleum of Sufi Saint Hazrat Nizamuddin Auliya.
News Crux Awards In News
Major Awards at 52nd IFFI
---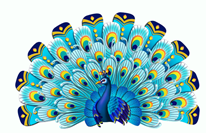 Golden Peacock (Best Film)
Ring Wandering (Japan) by Masakazu Kaneko
Silver Peacock
Best Director: Vaclav Kadrnka for 'Saving One Who Was Dead' (Czech Republic)
IFFI Best Actor Award (Male): Jitendra Joshi for Godavari (India)
IFFI Best Actor Award (Female): Ángela Molina for 'Charlotte' (Paraguay)
Other Awards
Satyajit Ray Lifetime Achievement Award: Martin Scorsese (American filmmaker) and István Szabo (Hungarian filmmaker)
Indian Film Personality of the Year: Hema Malini and Prasoon Joshi
ICFT-UNESCO Gandhi Medal
Lingui, The Sacred Bonds - an internationally co-produced drama film recounting the story of the sacred relationship between a mother and daughter and their survival against the harsh laws set by men – won the ICFT-UNESCO Gandhi Medal at IFFI 52.
It is a film by Chad filmmaker Mahamat-Saleh Haroun and was co-produced by Belgium, France, and Germany.
Every year at IFFI, ICFT, Paris and UNESCO comes together to present the Gandhi medal to one film.
The UNESCO issued commemorative medal in 1994, marking the 125th anniversary of the birth of Mahatma Gandhi. Since then the ICFT UNESCO Gandhi Award is being given to a film that best reflects Mahatma Gandhi's ideals of peace, tolerance and non-violence.
News Crux Awards In News
6th BRICS Film Festival Awards 2021
---
The 6th edition of the BRICS Film Festival was held alongside 52nd India International Film Festival (IFFI) from 20-28 November at Goa.
Major Awards
Best Film: South African Film 'Barakat' by Director Amy Jephta and Russian Film 'The Sun above Me Never Sets' by Director Lyubov Borisova shared the Best Film Award.
Best Director: Brazilian filmmaker Lúcia Murat was awarded Best Director for her documentary 'Ana'.
Best Actor (Male): Indian actor Dhanush won Best Actor (Male) for his role in 'Asuran'.
Best Actor (Female): Brazilian actor Lara Boldorini was honoured with Best Actor (Female) for her role in 'On Wheels'.
Sports In News Football
Ballon d'Or 2021
---
The annual football awards 'Ballon d'Or' were presented by French news magazine France Football.

Lionel Messi has won the Ballon d'Or for a seventh time.
Cristiano Ronaldo from Portugal won this award five times and holds the record for most (17) nominations for this award.
Awards & Winners
Ballon d'Or (Men): Lionel Messi (PSG/Argentina)
Club of the Year: Chelsea Football Club
Yashin Trophy for Best Goalkeeper: Gianluigi Donnarumma (PSG/Italy)
Ballon d'Or (Women): Alexia Putellas (Barcelona/Spain)
Striker of the Year: Robert Lewandowski (Bayern Munich/Poland)
Kopa Trophy for Best Young Male Player: Pedri (Barcelona/Spain)
Sports In News Hockey
2021 Men's FIH Hockey Junior World Cup
---
Argentina won the 2021 Men's FIH Hockey Junior World Cup held at the Kalinga Stadium in Bhubaneswar, from 24 November to 5 December 2021.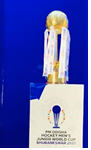 It was Argentina's second title. France secured third place.
India was the defending champions but lost to Germany in the semifinals.
Awards
Player of the Tournament:Timothée Clément (France)
Goalkeeper of the Tournament: Anton Brinckman (Germany)
Top Goal Scorer: Miles Bukkens (Netherlands)
Fair Play Award: Chile
Sports In News Tennis
ATP Announces New Rules
---
In response to controversy over the lengthy toilet breaks, particularly at the the US Open, which saw Stefanos Tsitsipas under heavy scrutiny after he took a seven-minute break during his match with Andy Murray, the ATP Tour has announced new rules relating to toilet breaks, attire changes to come into effect from 2022, in addition to a proposed change to the Medical time out rule, with starting dates to be announced.

Toilet Break & Change of Attire (Effective 2022)
Players can take a maximum of three minutes once they have entered the toilet.
Players will receive two minutes for a change of attire in addition to the three-minute toilet break.
Note: Change of attire may only be done in conjunction with a toilet break (unless authorised by the Chair Umpire).
A player may only take one toilet break per match.
Toilet breaks can only be taken during a set break.
Time violations will apply if a player is not ready within the allowed time.
The ATP will also introduce new rules on medical timeouts, but the tour stated that they are not sure when the rules will come into effect.
Medical Time Out (Effective Date TBD)
One three-minute time out per match to be taken during a changeover or a set break only.
If the player cannot continue to the next change of ends, he will forfeit the points required to get to that change of ends/set break.
Current News National Social Issue & Social Justice
Reviewing Criteria for EWS Quota: Centre Forms Three-Member Committee
---
On 28 November 2021, the Ministry of Social Justice and Empowerment announced the formation of a three-member committee to review the criteria for Economically Weaker Section (EWS) reservations.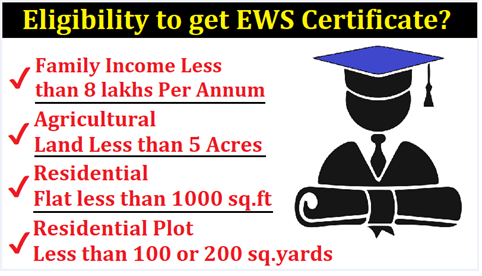 (Image Source: Sapost)

Need
The issue had arisen after NEET aspirants challenged notification dated July 29, 2021 which had announced a 27 per cent quota for OBCs and 10 per cent reservation for EWS in under the All-India Quota category.
SC on the Issue
On the issue i.e. 10 per cent reservation for EWS, the Supreme Court had questioned the government on how the figure of Rs 8 lakh had been arrived at as the maximum income limit for the EWS quota.
Response from the Govt.
The government had cited the Sinho Commission report of 2010 to push 10 per cent reservation for EWS.
The commission had, however, not explicitly recommended a quota for EWS but said that they should get access to welfare schemes.
In this regard, the government had submitted to the Supreme Court that it would revisit the Rs 8 lakh annual income criteria for EWS to be eligible for reservation benefits.
About the Committee
Mandate: The committee will examine various approaches followed in the country so far for identifying the economically weaker sections.
Composition of the Committee: The committee will comprise Former Finance Secretary Ajay Bhushan Pandey, Member Secretary ICSSR Prof VK Malhotra and Principal Economic Advisor to the Indian government Sanjeev Sanyal.
EWS Reservation
The 10% reservation was introduced through the 103rd Constitution Amendment and enforced in January 2019.
It added Clause (6) to Article 15 to empower the Government to introduce special provisions for the EWS among citizens except those in the classes that already enjoy reservation.
It allows reservation in educational institutions, both public and private, whether aided or unaided, excluding those run by minority institutions, up to a maximum of 10%.
It also added Clause (6) to Article 16 to facilitate reservation in employment. The new clauses make it clear that the EWS reservation will be in addition to the existing reservation.
Criteria to identify EWS
The main criterion is that those above an annual income limit of Rs. 8 lakh are excluded (income from all sources such as salary, business, agriculture and profession for the financial year prior to the application) of the family (applicants, their parents, siblings and minor children).
Possession of any of these assets, too, can take a person outside the EWS pool: five or more acres of agricultural land, a residential flat of 1,000 sq.ft. and above, a residential plot of 100 square yards and above in notified municipalities, and a residential plot of 200 square yards and above in other areas.
---