Current News Ecology & Environment Biodiversity
Kunming-Montreal Global Biodiversity Framework
---
On 22 December 2022, at the 15th Conference of Parties (COP15) to the UN Convention on Biological Diversity (at Montreal) "Kunming-Montreal Global Biodiversity Framework" (GBF) was adopted.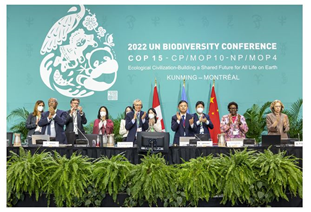 The "Kunming-Montreal Global Biodiversity Framework" (GBF), includes four goals and 23 targets to be achieved by 2030.
The first part of COP 15 took place in Kunming, China and reinforced the commitment to address the biodiversity crisis and the Kunming Declaration was adopted by over 100 countries.
Key Highlights of the Framework
Aim of the Framework
Address biodiversity loss, restore ecosystems and protect indigenous rights. The plan includes concrete measures to halt and reverse nature loss, including putting 30 per cent of the planet and 30 per cent of degraded ecosystems under protection by 2030.
Targets
GBF includes 4 goals and 23 targets for achievement by 2030.
Effective conservation and management of at least 30 per cent of the world's land, coastal areas and oceans.
30x30 Deal
Restore 30% degraded ecosystems globally (on land and sea) by 2030
Conserve and manage 30% areas (terrestrial, inland water, and coastal and marine) by 2030
Currently, 17 per cent of land and 10 per cent of marine areas are under protection.
Reduce to near zero the loss of areas of high biodiversity importance and high ecological integrity
Halving global food waste
Phasing out or reforming subsidies that harm biodiversity by at least $500 billion per year, while scaling up positive incentives for biodiversity conservation and sustainable use
Mobilizing at least $200 billion per year from public and private sources for biodiversity-related funding
Raising international financial flows from developed to developing countries to at least US$ 30 billion per year
Requiring transnational companies and financial institutions to monitor, assess, and transparently disclose risks and impacts on biodiversity through their operations, portfolios, supply and value chains
Reporting of the Outcomes
The countries will monitor and report every five years or less on a large set of indicators related to progress. The CBD will combine national information submitted by late February 2026 and late June 2029 into global trends and progress reports.
Creation of a Dedicated Fund
The Global Environment Facility has been requested to establish a Special Trust Fund to support the implementation of the Global Biodiversity Framework ("GBF Fund"). This is to ensure successful implementation.
Big Companies Report Impacts on Biodiversity
Companies should analyse and report how their operations affect and are affected by biodiversity issues.
Pollution and Pesticides
One of the deal's more controversial targets sought to reduce the use of pesticides by up to two-thirds.
Overall, the Kunming-Montreal agreement will focus on reducing the negative impacts of pollution to levels that are not considered harmful to nature, but the text provides no quantifiable target here.
India at the Conference
India mainly put forward the arguments for supporting the case of developing countries and suggested for the creation of a biodiversity fund to help developing countries successfully implement the global framework.
India also called for the application of the 'Common but Differentiated Responsibilities and Respective Capabilities' (CBDR) principle.
India was represented at the conference by Union Environment Minister Mr. Bhupendra Yadav.
About Convention on Biodiversity (CBD)
The CBD known informally as the Biodiversity Convention is a multilateral treaty having its origin at the Rio Earth Summit in 1992.
It is a legally binding treaty to conserve biodiversity that has been in force since 1993 and has been ratified by 196 nations.
The convention has three main goals: the conservation of biodiversity, the sustainable use of its components, the fair and equitable sharing of benefits arising from genetic resources.
Its objective is to develop national strategies for the conservation and sustainable use of biological diversity, and it is often seen as the key document regarding sustainable development.
The CBD Secretariat is based in Montreal, Canada.
It has two supplementary agreements, the Cartagena Protocol and Nagoya Protocol.
In 2000, Cartagena Protocol on Biosafety was adopted. It came into force on 11th September 2003.

The Nagoya Protocol on Access to Genetic Resources and the Fair and Equitable Sharing of Benefits Arising from their Utilization (ABS) was adopted in 2010.
It was adopted at COP10 in Nagoya, Japan; and entered into force on 12th October 2014.
Current News National Defence
Night trials of Ballistic Missile Agni V
---
On December 15, 2022, India has successfully conducted night trials of nuclear-capable ballistic missile Agni V.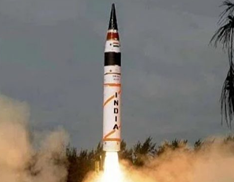 The missile is capable of striking targets at ranges up to 5,000 kilometers with very high degree of accuracy.
The missile test firing was conducted from APJ Abdul Kalam Island off the Odisha coast at around 5.30 pm.
About Agni Missiles
The Agni missile class is the backbone of India's nuclear launch capability, as are Prithvi short-range ballistic missiles, submarine-launched ballistic missiles, and fighter aircraft.
Agni-1 to 5 missiles are designed & developed by Defence Research and Development Organisation (DRDO).
Other Ranges of Agni Missiles:

Agni I: Range of 700-800 km.
Agni II: Range more than 2000 km.
Agni III: Range of more than 2,500 Km
Agni IV: Range is more than 3,500 km and can fire from a road mobile launcher.
Agni-V: The longest of the Agni series, an Inter-Continental Ballistic Missile (ICBM) with a range of over 5,000 km.

Agni-5 is an ingeniously built advanced surface-to-surface ballistic missile developed under the Integrated Guided Missile Development Programme (IGMDP).
It is a fire-and-forget missile, which cannot be stopped without an interceptor missile.
The missile has the capability of hitting targets beyond the range of 5000 km and is crucial for India's self-defense systems.
The Integrated Guided Missile Development Programme (IGMDP) was launched in 1982-83 by the Indian Government which saw the projects of:
Prithvi (Short range surface to surface missile)
Trishul (short range surface to air missile)
Aakash (Medium range surface to air missile)
Nag (Third generation anti-tank missile)
Agni-I (Agni missile was later separated from the IGMDP due to its strategic importance)
Current News Ecology & Environment Pollution
World Bank Report on Air Pollution
---
On December 14, 2022, the World Bank released a report titled 'Striving for Clean Air: Air Pollution and Public Health in South Asia'.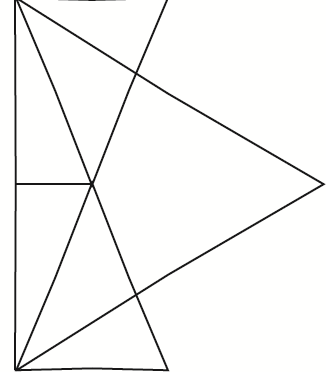 Background
Persistently hazardous levels of air pollution have caused public health crises in South Asia demanding urgent action.
Using a modelling approach over South Asia as a whole, the WB report lays out multiple scenarios and costs involved in reducing the region's exposure to particulate matter (PM).
Key Highlights of the Report
Over 60% of South Asians are exposed to an average of 35 µg/m3 of PM2.5.
In some parts of the Indo-Gangetic Plain (IGP) it spiked to as much as 100 µg/m3 – nearly 20 times the upper limit of 5 µg/m3 recommended by the WHO.
According to a World Bank report, India has six large Airsheds, some of them shared with Pakistan, between which air pollutants move. They are:
West/Central Indo-Gangetic Plain (IGP) that included Punjab (Pakistan), Punjab (India), Haryana, part of Rajasthan, Chandigarh, Delhi, and Uttar Pradesh.
Central/Eastern IGP: Bihar, West Bengal, Jharkhand, Bangladesh
Middle India: Odisha/Chhattisgarh
Middle India: Eastern Gujarat/Western Maharashtra
Northern/Central Indus River Plain: Pakistan, part of Afghanistan; and
Southern Indus Plain and further west: South Pakistan, Western Afghanistan extending into Eastern Iran.
When the wind direction was predominantly northwest to the southeast, 30% of the air pollution in Indian Punjab came from the Punjab Province in Pakistan and, on average, 30% of the air pollution in the largest cities of Bangladesh (Dhaka, Chittagong, and Khulna) originated in India.
What are Airsheds?
The World Bank defines an airshed as a common geographic area where pollutants get trapped, creating similar air quality for everyone.
The concept is demonstrated by a 2019 study that found approximately half of the population-weighted PM2.5 in Delhi comes from outside the territory, of which 50% is from Haryana and Uttar Pradesh.
Major sources of Air Pollution in South Asia
Large industries, power plants and vehicles are dominant sources of air pollution around the world;

But in South Asia, other sources make substantial additional contributions.
These include combustion of solid fuels for cooking and heating, emissions from small industries such as brick kilns, burning of municipal and agricultural waste, and cremation.

Air pollution travels long distances— crossing municipal, state, and national boundaries—and gets trapped in large "airsheds" that are shaped by climatology and geography.
Indian Efforts to curb Air Pollution
The National Clean Air Campaign (NCAP) (2019) aims to reduce (40% over 2017 levels by 2025-26) air pollution in 131 of India's most polluted cities.
The government of India has set aside $1.7 billion to fight air pollution over the next five years, as per the recommendation of the 15th Finance Commission.
(SAFAR) Portal: SAFAR is a national initiative introduced by the Ministry of Earth Sciences (MoES) to measure the air quality of a metropolitan city.
Air Quality Index: AQI has been developed for eight pollutants viz. PM2.5, PM10, Ammonia, Lead, nitrogen oxides, sulphur dioxide, ozone, and carbon monoxide.
Parliament has approved to the establishment of the Commission of Air Quality Management in the National Capital Region and adjoining areas.
The clean air action plan is implemented across the states with guidelines from WB.
Current News International Reports,Survey And Index
UN- Water GLAAS Report 2022
---
Recently, on December 12, 2022, the Global Analysis and Assessment of Sanitation and Drinking-Water (GLAAS) report was released.
The report is released by the World Health Organization (WHO) and UN-Water.
About the Report
The UN-Water Global Analysis and Assessment of Sanitation and Drinking-Water (GLAAS) 2022 report compiles new data on drinking-water, sanitation and hygiene (WASH) from 121 countries and territories and 23 external support agencies (ESAs).
It serves as a global reference to inform commitments, priority-setting and actions during the second half of the 2030 Agenda for Sustainable Development and for the 2023 Conference for the Midterm Comprehensive Review of Implementation of the United Nations Decade for Action on Water and Sanitation (2018–2028) (UN 2023 Water Conference).
The report also highlights opportunities to accelerate progress in key WASH areas that positively affect the quality and sustainability of WASH services and delivery, pandemic preparedness and resilience to climate change.
Key Highlights of the Report
SDG 6: In many countries, progress must be accelerated to meet United Nations-mandated (UN) Sustainable Development Goal (SDG) six — ensuring universal access to water and sanitation by 2030.
WASH: The increasing frequency and intensity of climate-related extreme weather events continue to impact universal access to safe and sustainably managed water, sanitation and hygiene (WASH). Less than one-third of countries reported maintaining enough human resources to manage essential WASH tasks.
Human Resources: Less than one third of countries reported they have more than 75% of the human resources needed to carry out key functions to deliver WASH services.
National Coverage Targets/Achievements

Climate Resilience of WASH Systems: Despite the WHO identifying the climate change as the biggest health threat facing humanity, most WASH policies and plans do not address risks of climate change to WASH services.
In sub-Saharan Africa, the proportion of WASH aid dropped from 32% to 23%, while in Central and Southern Asia, it increased from 12% to 20%, and in Eastern and South-Eastern Asia, it increased from 11% to 20%.
WASH
WASH is an acronym that stands for the interrelated areas of Water, Sanitation and Hygiene.
The World Health Organisation (WHO) WASH Strategy has been developed in response to Member State Resolution (WHA 64.4) and the 2030 Agenda for Sustainable Development (SDG 3: Good Health and Well Being, SDG 6: Clean Water And Sanitation).
It is a component of WHO's 13th General Programme of Work 2019–2023 which aims to contribute to the health of three billion through multi-sectoral actions like better emergency preparedness and response; and one billion with Universal Health Coverage (UHC).
Current News National Plan/Policy
India Internet Governance Forum 2022
---
Recently, the second edition of the India Internet Governance Forum 2022 was held during 9-11 December, 2022.
On this occasion, the Minister of State for Electronics & Information Technology and Skill Development & Entrepreneurship, Shri Rajeev Chandrasekhar addressed the forum.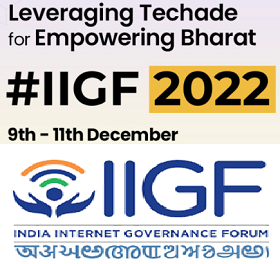 Goal of the Forum: The event's goal is to discuss the roadmap to digitization and to reaffirm India's place on the global stage by emphasising its role and importance in international policy development on internet governance.
Theme of the forum for 2022: 'Leveraging Techade for Empowering Bharat'.
About IIGF
It is an initiative associated with the UN Internet Governance Forum (UN-IGF).
The Internet Governance Forum (IGF) serves to bring people together from various stakeholder groups as equals, in discussions on public policy issues relating to the Internet.
While there is no negotiated outcome, the IGF informs and inspires those with policy-making power in both the public and private sectors.
IGF is a multi-stakeholder platform bringing together representatives from various groups, considering all to be at par to discuss public policy issues related to the Internet.
The IGF is an outcome of the Tunis Agenda of the World Summit on the Information Society that took place in 2005.
Government's Approach for Internet Governance
India supports a multi-stakeholder approach in matters on Internet Governance.
On matters relating to national security, Government continue to have supreme right and control.
India's strength in the sector is its industry and human resource which can be leveraged in a multi-stakeholder approach.
Multi-stakeholder approach will also align with our investment strategy for Digital India.
Responsibility of Internet Governance Division of MeitY includes:
representation of India's Public Policy Concerns on global platform,
Awareness on Internet Governance,
Encouraging greater participation in Internet Engineering Task Force (IETF) Working groups and Engagement with Internet Society (ISOC),
Promotion of Multi-stakeholder model of Internet Governance within India,
Strengthening internal internet infrastructure of the country, etc.
Current News National Defence
Deployment of 'Pralay' Missile
---
The defence ministry has cleared a proposal to procure around 120 Pralay ballistic missiles, which will be deployed along the borders with China and Pakistan.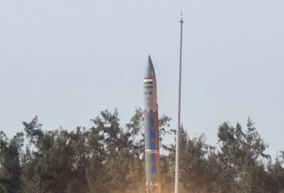 About the Missile
Type: 'Pralay' is a quasi-ballistic surface-to-surface missile.
Range: It can hit targets 150-500 kms away. The missile's range can be extended significantly if the need arises.
Ammunition: The missile can carry 350-700 kg high grade explosive, Penetration-Cum-Blast explosive, and Runway Denial Penetration Submunition.
Engine: Two stage rocket motor, with third stage MaRV (maneuverable reentry vehicle) is a type of warhead for ballistic missiles that is capable of maneuvring and changing its trajectory.
MaRV can be capable of autonomously tracking ground targets to make sure the missile does not miss the target, because of the frequent trajectory shifts. This often requires some terminal active homing guidance (like Pershing II active radar homing).
Special Utility
Target High Value Installations & Weapons: It is designed to target radar and communication installations, command and control centers and advance airfields using conventional warhead.
Defeat Interceptor Missiles: It has been developed to defeat interceptor missiles as it has the ability to change its path mid-air.
Current News Science & Technology Health & Disease
Brain-eating Amoeba
---
On 26th December 2022 South Korea reported its first case of infection from Naegleria fowleri or "brain-eating amoeba".
So far, Naegleria fowleri has been found in all continents and declared as the cause of primary amebic meningoencephalitis (PAM) in over 16 countries, including India.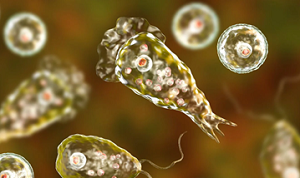 About Naegleria fowleri
Naegleria is an amoeba, a single-celled organism, and only one of its species, called Naegleria fowleri, can infect humans.
It was first discovered in Australia in 1965 and is commonly found in warm freshwater bodies, such as hot springs, rivers and lakes.
How does it infect humans?
The amoeba enters the human body through the nose and then travels up to the brain. This can usually happen when someone goes for a swim, or dive or even when they dip their head in a freshwater body. In some cases, it was found that people got infected when they cleaned their nostrils with contaminated water.
Scientists haven't found any evidence of the spreading of Naegleria fowleri through water vapour or aerosol droplets.
Once Naegleria fowleri goes to the brain, it destroys brain tissues and causes a dangerous infection known as primary amebic meningoencephalitis (PAM).
Symptoms of PAM
The first signs of PAM start showing within one to 12 days after the infection.
In the initial stages, they might be similar to symptoms of meningitis, which are headache, nausea and fever. In the later stages, one can suffer from a stiff neck, seizures, hallucinations, and even coma.
Fatality
The infection spreads rapidly and on average causes death within about five days.
The fatality of PAM is as such that only four people have survived out of 154 known infected individuals in the United States from 1962 to 2021.
Treatment
As the Naegleria fowleri infection is rare and progresses quickly, scientists haven't been able to identify any effective treatments yet.
At present, doctors treat it with a combination of drugs.
Concern
With the rising global temperatures, the chances of getting Naegleria fowleri infection will go up as the amoeba mainly thrives in warm freshwater bodies.
The organism best grows in high temperatures up to 46°C and sometimes can survive at even higher temperatures.
Current News National Plan/Policy
25th Eastern Zonal Council
---
Recent Context
Recently, on December 17, 2022, the 25th Eastern Zonal Council meeting was held in Kolkata.
The council meet was presided over by the Union Home Minister.
It comprises the states of Bihar, Jharkhand, Odisha, and West Bengal.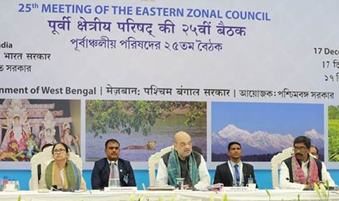 Highlights of the Council Meeting
The Union Home Minister highlighted that about 93 per cent, of the issues discussed, were resolved in last 8 years (2014-2022).
Also, a total of 23 meetings (including recent meeting) of the Eastern Council have been held (an average of 3 meetings per year); despite the COVID-19 pandemic.
As per Union Minister, in the next 25 years, during the Azadi ka Amrit Kaal, the Eastern region of the country will play an important role in the development of India.
About Zonal Councils
The idea of creation of Zonal Councils was mooted by the first Prime Minister of India, Pandit Jawaharlal Nehru in 1956 during debate on the report of the States Reorganisation Commission.
Composition of Zonal Councils

The Northern Zonal Council

Comprising the States of Haryana, Himachal Pradesh, Jammu & Kashmir, Punjab, Rajasthan, National Capital Territory of Delhi and Union Territory of Chandigarh.

The Central Zonal Council

Comprising the States of Chhattisgarh, Uttarakhand, Uttar Pradesh and Madhya Pradesh;

The Eastern Zonal Council

Comprising the States of Bihar, Jharkhand, Orissa, Sikkim and West Bengal;

The Western Zonal Council

Comprising the States of Goa, Gujarat, Maharashtra and the Union Territories of Daman & Diu and Dadra & Nagar Haveli;

The Southern Zonal Council

Comprises the States of Andhra Pradesh, Karnataka, Kerala, Tamil Nadu and the Union Territory of Puducherry.

North-eastern Council

The North-eastern States Assam, Arunachal Pradesh, Manipur, Tripura, Mizoram, Meghalaya and Nagaland are not included in the Zonal Councils and their special problems are looked after by the North-Eastern Council, set up under the North-eastern Council Act, 1972.

The State of Sikkim has also been included in the North Eastern Council vide North Eastern Council (Amendment) Act, 2002 notified in 2002.
Functions of the Councils
Any matter of common interest in the field of economic and social planning.
Any matter concerning border disputes, linguistic minorities or inter-State transport.
Any matter connected with or arising out of the reorganisation of the States under the State's Reorganisation Act.
Organizational Structure
Chairman: The union home minister is the Chairman of each of these Councils.
Vice Chairman: The Chief Ministers of the States included in each zone act as Vice-Chairman of the Zonal Council for that zone by rotation, each holding office for a period of one year at a time.
Members: Chief Minister and two other Ministers as nominated by the Governor from each of the States and two members from Union Territories included in the zone.
Current News Ecology & Environment Biodiversity
State of Finance for Nature 2022
---
Recent Context
The second edition of the State of Finance for Nature report launched on December 01, 2022, reveals that nature-based solutions are still significantly under-financed.
The report was released jointly by the UN Environment Programme (UNEP) along with

The Economics of Land Degradation initiative of the Federal Ministry for Economic Cooperation and Development (BMZ) of Germany;
United Nations Convention to Combat Desertification (UNCCD); and
European Commission.

The report comes 10 days after the end of the UN Framework Convention on Climate Change (UNFCCC) Conference of Parties 27 (COP27) and a week before the start of the UN Conference on Biodiversity (COP15 CBD) in Montreal.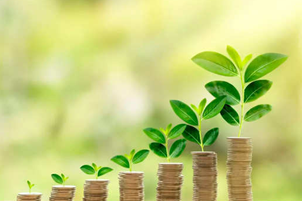 Key Highlights
If the world wants to halt biodiversity loss, limit climate change to below 1.50C and achieve land degradation neutrality by 2030, current finance flows to Nature-based Solutions (NbS) must urgently double by 2025 and triple by 2030.
Delayed action is not an option in the face of the devastating effects of climate change, the extinction crisis, and severe land degradation globally.
The key focus should be on doubling finance flows to NbS and reducing it for activities that increase greenhouse gas (GHG) emissions.
Public funds make up 83% of the total and the private sector contributes approximately 17%.
Total finance flows to NbS have increased by USD 3.9 billion from USD 150 billion (SFN 2021) to USD 154 billion per year.
This represents year-on-year growth in investment of 2.6% in real terms across the sum of public and private financial flows.
Finance flows to marine NbS are roughly USD 14 billion, 9% of total (terrestrial and marine).
Annual domestic government expenditure in marine NbS is over USD 10 billion per year, including spending on marine protected areas, sustainable management of fisheries and research and development of fisheries.
Public financial support for nature-negative activities ranges from USD 500 to 1,100 billion per year at present, which is three to seven times larger than current investments in NbS.
What is Nature-based Solution (NbS)?
The NbS refers to sustainable management and use of nature to tackle socio-environmental challenges, which range from disaster risk reduction, climate change and biodiversity loss to food and water security as well as human health.
NbS creates harmony between people and nature, enables ecological development and represents a holistic, people-centred response to climate change.
About United Nations Environment Programme
A leading global environmental authority, established on 5th June 1972.
Its headquarters is at Nairobi, Kenya.
It sets the global environmental agenda, promotes the sustainable development within the United Nations system, and serves as an authoritative advocate for global environment protection.
News Crux Web Portal & Apps
DigiYatra
---
Union Minister for Civil Aviation Shri Jyotiraditya Scindia on December 01, 2022 launched DigiYatra from the Indira Gandhi International Airport, New Delhi for three airports in the country, namely New Delhi, Varanasi and Bengaluru.
It will be launched to 4 more airports (total 7) namely Hyderabad, Kolkata, Pune, and Vijayawada by March 2023.
About Digi Yatra
DigiYatra envisages that travellers pass through various checkpoints at the airport through paperless and contactless processing, using facial features to establish their identity, which would be linked to the boarding pass.
The entry of passengers would be automatically processed based on the Facial Recognition Technology (FRT) at all checkpoints – including entry into the airport, security check areas, aircraft boarding, etc.
The DigiYatra app will be available for passengers taking domestic flights only.
Current News National Indian Art, Culture & Heritage
Statue of Prosperity
---
Prime Minister Narendra Modi unveiled a 108 feet tall bronze statue of Sri Nadaprabhu Kempegowda in Bengaluru on November 11, 2022.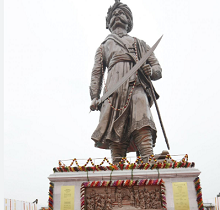 Also Bharat Gaurav Kashi Darshan Train was flagged off at Krantiveera Sangolli Rayanna (KSR) railway station in Bengaluru.

Chennai-Mysore Vande Bharat Express was also flagged off from KSR railway station by Prime Minister on the same day.
Nadaprabhu Kempegowda
Nadaprabhu Hiriye Kempe Gowda is also known as Kempe Gowda.
He was fourth in succession from Rana Bhairave Gowda, founder of the dynasty of the Avati Nadu and great grandson of Jaya Gowda, a separate Vijayanagara feudal vassal, Kempe Gowda is the most famous of the Yelahanka rulers.

Kempe Gowda assumed the chieftaincy of Yalahanka Nadu from his father in 1513 and would reign for 46 years and died in 1569.
He was a chieftain under the Vijayanagara Empire.
Kempe Gowda was one of the well-educated rulers of all time.

He is famous for founding the present-day southern Indian city of Bangalore.


Bengaluru, was fortified by Kempe Gowda in 1537.

He erected many Kannada inscriptions in the region.
Kempe Gowda was a patron of arts and learning.

In spite belonging to a purely Kannada speaking community,he was a polyglot and authored Gangagaurivilasa, a yakshagana play, in Telugu, the court-language of the time.
About the Statue
The 'Statue of Prosperity' is 108-feet tall bronze statue of Bengaluru founder Nadaprabhu Kempegowda. It is made with 98 tonnes of bronze and 120 tonnes of steel.
It has been built to commemorate the contribution of Kempegowda towards development of the city.
The statue was conceptualized and sculpted by Ram V Sutar, who also curated the Statue of Unity.
This statue is registered as a record in the World Book of Records, as No other airport in the world has such a tall statue of its founder.
Current News Ecology & Environment Conservation
Wild Life (Protection) Amendment Bill, 2022
---
The Rajya Sabha on December 08, 2022 passed the Wild Life (Protection) Amendment Bill, 2022 which seeks to give effect to India's obligations under the Convention on International Trade on Endangered Species of Wild Fauna and Flora ('CITES'), which requires countries to regulate trade of all listed specimens through permits.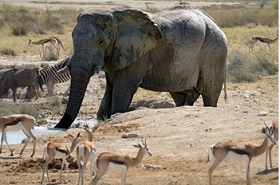 The Bill, which will amend the Wild Life (Protection) Act, 1972 to increase the species protected under the law, was passed by the Lok Sabha on August 02, 2022.
Objectives of Bill
Protection of Endangered Species: Bill seeks to enhance punishment for illegal Wildlife trade.
Better Management of Protected Areas: It provides for certain permitted activities like grazing or movement of livestock and Bonafide use of drinking and household water by local communities.
Protection of Forest Lands: It is so critical because it equally inculcates in itself the protection of rights of the people who have been residing there since ages.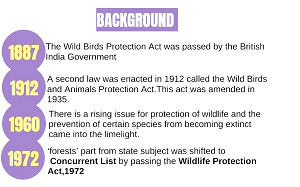 Key Provisions of the Bill
Implement the Provisions of the CITES: CITES is an international agreement between governments to ensure that international trade in specimens of wild animals and plants does not threaten the survival of the species.
Provides much more power at the hands of the Central Government: The central government can designate a Management Authority, which grants export or import permits for the trade of specimens.

Central Government can regulate or prohibit the import, trade, possession or proliferation of invasive alien species.
The central government may also notify a conservation reserve.

Currently, there are six schedules: protected plants (one), specially protected animals (four), and vermin species (one). The new bill removes the schedule for vermin species (Vermin refers to small animals that carry diseases and destroy food e.g. Monkeys, Nilgai)
The Act entrusts the Chief Wildlife Warden to control, manage and maintain all sanctuaries in a state.

The Chief Wildlife Warden is appointed by the states.

People possessing live specimens of scheduled animals must obtain a registration certificate from the Management Authority.
The bill provides for any person to voluntarily surrender any captive animals, without any compensation and consequent authority over the animal.
The Bill allows for commercial trade in elephants.
States can declare areas adjacent to National parks and Sanctuaries as Conservation Reserve, for protecting flora and fauna, and their habitat.
Increases the Penalties: For General violation (increases to Rs 1,00,000 from Rs25,000) and for specially protected animals ( increases to 25,000 from Rs 10,000).
Issues with the proposed Bill
Some important issues regarding Human-Wildlife conflict, Eco-sensitive zone rule, etc., has not been addressed.
The bill severely curtailed the ability to graze across pastoral spaces in the conservation areas
According to the report provided by the Parliamentary Standing Committee, species listed in all three schedules of the Bill are incomplete.
Parliamentary Standing Committee objected to the blanket exemption, recommending to limit it only to temple elephants kept for religious purposes.
Related Constitutional Provisions
The 42nd Amendment Act, 1976, Forests and Protection of Wild Animals and Birds was transferred from State to Concurrent List.
Article 51 A (g) of the Constitution states that it shall be the fundamental duty of every citizen to protect and improve the natural environment including forests and Wildlife.
Current News Indian Economy Banking & Finance
Framework on Currency Swap revised for SAARC
---
The Reserve Bank of India (RBI) has signed a Currency Swap Agreement with the Maldives Monetary Authority (MMA) under the SAARC Currency Swap Framework.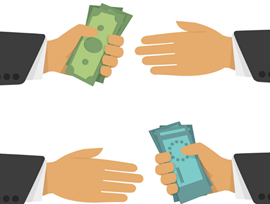 This is to provide swap support as a backstop line of funding for short term foreign exchange liquidity requirements.
This agreement will enable the MMA to make drawals in multiple tranches up to a maximum of USD 200 million from the RBI.
Highlights of the SAARC Currency Swap Agreement
The SAARC currency swap facility came into operation on 15th November, 2012.
The RBI can offer a swap arrangement within the overall corpus of USD 2 billion.

The swap drawals can be made in US dollar, euro or Indian rupee.
The framework provides certain concessions for swap drawals in Indian rupee.

The facility will be available to all SAARC member countries, subject to their signing the bilateral swap agreements.
In 2020, the RBI signed a currency swap agreement for extending up to a USD 400 million to Sri Lanka.
What is Currency Swap?
Swap is short for exchange. A contract or agreement to exchange currencies between two nations under predetermined terms and conditions is known as a currency swap.
In the present context, the facility's role in the current situation is to offer swap support as a substitute source of funding for short-term foreign exchange liquidity needs.
Central banks (or Governments) engage in currency swaps with foreign counterparts to meet short-term foreign exchange liquidity requirements or to ensure adequate foreign currency to avoid the Balance of Payments (BOP) crisis till longer arrangements can be made.

These swap operations carry no exchange rate or other market risks as transaction terms are set in advance.

At the inception of the swap, the equivalent principal amounts are exchanged at the spot rate.
At the end of the swap, the principal amounts are swapped back at either the prevailing spot rate, or at a pre-agreed rate such as the rate of the original exchange of principals. Using the original rate would remove transaction risk on the swap.
SAARC (South Asian Association for Regional Cooperation)
On December 8, 1985, in Dhaka, Bangladesh, the SAARC Charter was formally signed, establishing SAARC.
Afghanistan, Bangladesh, Bhutan, India, Maldives, Nepal, Pakistan, and Sri Lanka are members of the group.
Kathmandu is the Secretariat (Nepal)
The objectives and goals include, among other things, promoting South Asia's people's welfare, enhancing their quality of life, and accelerating economic growth.
Current News International Reports,Survey And Index
World Malaria Report 2022
---
World Malaria Report 2022 was released by the World Health Organization (WHO) on December 8, 2022.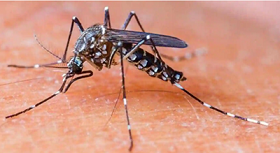 About Malaria
Malaria is a life-threatening mosquito borne blood disease caused by plasmodium parasites.
The parasites spread through the bites of infected female Anopheles mosquitoes.
Symptoms of malaria include fever and flu-like illness, including shaking chills, headache, muscle aches, and tiredness.
Key Highlights of the Report
Cases and Deaths due to Malaria: There were an estimated 241 million malaria cases and 627 000 malaria deaths worldwide in 2020. This represents about 14 million more cases in 2020 compared to 2019, and 69 000 more deaths.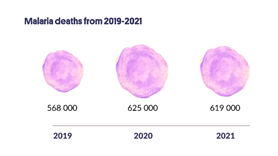 Larger Contribution from Countries: Six countries — Nigeria (27 per cent); the Democratic Republic of the Congo (12 per cent); Uganda (5%); Mozambique (4%); Angola (3.4%) and Burkina Faso (3.4%) — accounted for about 55 per cent of all cases globally.

In 2021, the number of countries that reported fewer than 10 indigenous cases increased from 23 in 2020 to 25 in 2021.

Causes: Approximately two-thirds of these additional deaths (47 000) were linked to disruptions in the provision of malaria prevention, diagnosis and treatment during the pandemic.
India and Neighbour Countries: India accounted for 83 per cent of cases in the WHO South-East Asia Region. Sri Lanka was certified malaria-free in 2016 and remains malaria-free.

China and El Salvador were certified by WHO as malaria-free in 2021, and the Islamic Republic of Iran attained 3 consecutive years of zero indigenous cases in 2020.

Prevention Measures: Insecticide-treated bednets (ITNs) are the key vector control tool used by endemic countries. Prevalence of Intermittent Preventive Treatment in Pregnancy (IPTP) has remained consistent in 2021 as compared to 2020.
Government's Initiatives for eliminating Malaria
The National Strategic Plan for Malaria Elimination (2017-22) was launched in July 2017 which laid down strategies for the following five years.
NFME is in line with WHO's 2016-2030 Malaria Strategy, which guides the WHO Global Malaria Programme (GMP).
Malaria elimination efforts were initiated in 2015 and were intensified after the launch of the National Framework for Malaria Elimination (NFME) in 2016 by the Ministry of Health and Family Welfare.
Current News Indian Economy Agriculture & Allied Sector
Five Agricultural Products of Kerala granted GI Tag
---
Recently in December, 2022 five agricultural products of Kerala- Attappady Attukombu Avara, Attappady Thuvara, Onattukara Ellu, Kanthalloor-Vattavada Veluthulli, and Kodungalloor Pottuvellari have been granted Geographical Indication (GI) status.
With the latest five GIs, 17 agricultural products of Kerala facilitated by the Kerala Agricultural University have received the GI status.
This achievement is the result of the team work of Kerala Agricultural University, Department of Agriculture, and farmer groups of the respective areas.
The unique features of the products, imparted by the agro-climatic conditions of the geographical area of their production, are the basis for getting geographical indication tag.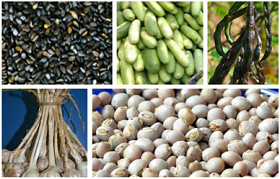 Other GIs Tags awarded
Adding to the present collection of Geographical Indications (GIs), nine new items, including -
Gamocha of Assam
Tandur red gram of Telangana
Raktsey Karpo apricot of Ladakh, and
Alibag white onion of Maharashtra
Highlights of the Agriculture Products
Attappady Attukombu Avara

(Beans)

It is curved like a goat's horn as its name indicates.
Its higher anthocyanin content compared to other dolichos beans imparts violet colour in the stem and fruits.
Anthocyanin is helpful against cardiovascular diseases along with its anti-diabetic properties.
The higher phenolic content of Attappady Attukombu Avara imparts resistance against pest and diseases, making the crop suitable for organic cultivation.

Attappady Thuvara

(Red Gram)

It is having seeds with white coat.
Compared to other red grams, Attappady Thuvara seeds are bigger and have higher seed weight.

Onattukara Ellu

(Sesame)

Onattukara Ellu and its oil are famous for its unique health benefits.
Relatively higher antioxidant content in Onattukara Ellu helps in fighting the free radicals, which destroy the body cells.
Also, the high content of unsaturated fat makes it beneficial for heart patients.

Kanthalloor-Vattavada Veluthulli

(Garlic)

Compared to the garlic produced in other areas, this garlic contains higher amount of sulphides, flavonoids, proteins and also rich in essential oil.
It is rich in allicin, which is effective against microbial infections, blood sugar, cancer, etc.

Kodungalloor Pottuvellari

(Snapmelon)

This snap melon, which is harvested in summer, contains high amount of Vitamin C.
Compared to other cucurbits, nutrients such as calcium, magnesium, fibre and fat content are also high in Kodungalloor Pottuvellari.
About GI Tag
Recognised by the World Trade Organization (WTO), GI is used to denote the geographical territory from where a product, be it agricultural produce, natural product, or manufactured.
It conveys the assurance of quality, distinctiveness, and attributes that are unique to that specific geographic region/place of origin.
India became a signatory to this convention, when, as a member of WTO, it enacted the Geographical Indications (Registration and Protection) Act, 1999, which came into effect on September 15, 2003.
To protect the GI of goods, a GI registry has been established to administer the GI of Goods (Registration and Protection) Act, 1999, under the Controller General of Patents, Designs & Trade Marks.
---