News Crux Appointment & Resignation
Shaktikanta Das to remain RBI Governor for Three More Years
---
The Union government has extended the tenure of Reserve Bank of India (RBI) governor Shaktikanta Das by three years starting from December 10, 2021.
He was appointed as RBI governor in December 2018, replacing Urjit Patel.

Current News Science & Technology
India's First Manned Ocean Mission 'Samudrayan' Launched
---
On 29th October 2021, India's First Manned Ocean Mission 'Samudrayan' was launched at Chennai.
With this, India joined the elite club of nations such as USA, Russia, Japan, France and China to have such underwater vehicles for carrying out subsea activities.
This technology will facilitate Ministry of Earth Sciences, MoES in carrying out deep ocean exploration of the non-living resources such as polymetallic manganese nodules, gas hydrates, hydro-thermal sulphides and cobalt crusts, located at a depth between 1000 and 5500 meters.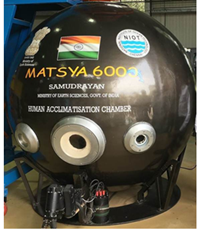 About the Submersible Vehicle
The preliminary design of the manned submersible 'MATSYA 6000' is completed and realization of vehicle is started with various organization including ISRO, IITM and DRDO roped-in to support the development.
Sea trials of 500 metre rated shallow water version of the manned submersible are expected to take place in the last quarter of 2022 and the 'MATSYA 6000', the deep water manned submersible will be ready for trials by the second quarter of 2024.
MoES-NIOT is indigenously developing a manned submersible with a depth capability of 6000 meters under the aegis of Deep Ocean Mission.
The manned submersible is designed to carry three persons in 2.1 meter diameter Titanium Alloy Personnel Sphere with an operational endurance of 12h and systems to support emergency endurance up to 96h.
PIB News National
'Health Insurance for India's Missing Middle'
---
On 29th October 2021, NITI Aayog released a comprehensive report titled Health Insurance for India's Missing Middle, which brings out the gaps in the health insurance coverage across the Indian population and offers solutions to address the situation.
50%: The Ayushman Bharat - Pradhan Mantri Jan Arogya Yojana—a flagship scheme towards Universal Health Coverage, and State Government extension schemes—provides comprehensive hospitalization cover to the bottom 50% of the population.
20%: Around 20% of the population is covered through social health insurance, and private voluntary health insurance primarily designed for high-income groups.
The 'Missing Middle'
30%: The remaining 30% of the population, devoid of health insurance, is termed as the "missing middle".
The missing middle contains multiple groups across all expenditure quintiles and is spread across both urban and rural areas.
What the report Suggests
The report highlights the need for designing a low-cost comprehensive health insurance product for the missing middle.
It primarily recognizes the policy issue of low financial protection for health for the missing middle segment and highlights health insurance as a potential pathway in addressing that.
In doing so, the report offers a starting point for broader discussions on solutions, and specific products, to improve insurance coverage for the missing middle.
The report proposes wider industry and government stakeholder consultations, and discussion with consumer groups to delve deeper into the specifics of the problem, and potential solutions.
State In News Delhi
Sex Ratio in Delhi Improves to 933
---
The sex ratio in Delhi has increased to 933 females to one thousand males in 2020.
According to the annual report of the Directorate of Economics and Statistics of the Government of Delhi, this number was 920 in 2019.
The infant mortality rate in Delhi has also decreased in comparison to 2019. The infant mortality rate per thousand in 2019 was 24.19 and in 2020 it was 20.37.
In Delhi, the birth rate fell from 18.35 per thousand in 2019 to 14.85 per thousand in 2020. In 2020, a total of 3,01,645 births were registered compared with 3,65,868 in 2019. The death rate in the capital has decreased from 7.29 per thousand in 2019 to 7.03 per thousand in 2020.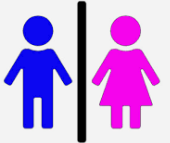 What is the sex ratio of India?
As per Census 2011, the Gender ratio of India is 943 females per 1000 males. There are 949 females to 1000 men in rural areas, while in an urban area, there are 929 females to 1000 males.
Current News National Defence
Indigenous Long-Range Bomb Successfully Flight Tested
---
Defence Research and Development Organisation (DRDO) and Indian Air Force (IAF) team jointly flight tested indigenously developed Long-Range Bomb (LRB) successfully from an aerial platform on October 29, 2021.
The LR Bomb, after release from the IAF fighter aircraft, guided to a land-based target at a long range with accuracy within specified limits.
The LR Bomb has been designed and developed by Research Centre Imarat (RCI), a DRDO laboratory located at Hyderabad in coordination with other DRDO laboratories.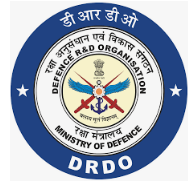 Current News National Defence
Indian Stealth Frigate 'Tushil' Launched in Russia
---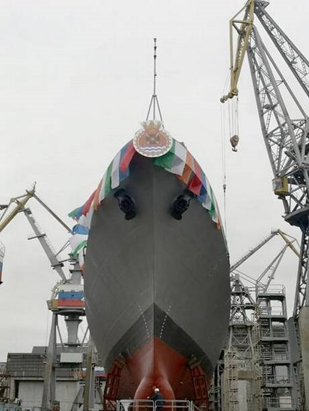 The 7th Indian Navy Frigate of P1135.6 class was launched on 28 Oct 2021 at Yantar Shipyard, Kaliningrad, Russia.
The ship was formally named as 'Tushil' - a Sanskrit word meaning Protector Shield.
Indo-Russian Agreement
Based on an Inter-Governmental Agreement (IGA) between the Government of Republic of India and Government of Russian Federation for construction of two ships of Project 1135.6 ships in Russia and two ships in India at M/s Goa Shipyard Limited (GSL), the contract for construction of two ships was signed between India and Russia in Oct 18.
Features of 'Tushil'
Three-Dimensional Warfare: The construction of these ships is based on Indian Navy's specific requirements to meet the entire spectrum of naval warfare in all three dimensions of Air, Surface and Sub-surface.
Indo-Russian Weaponry: The ships with a potent combination of state-of-art Indian and Russian Weapons and Sensors are equipped to operate in Littoral and Blue waters, both as a single unit and as consort in a naval task force.
Stealth Technology: They feature "stealth technology" in terms of low radar and under water noise signatures.
Major Indian Equipment: These ships are being equipped with major Indian supplied equipment such as Surface to Surface Missiles, Sonar system, Surface Surveillance Radar, Communication Suite and ASW system along with Russian Surface to Air Missiles and gun mounts.
Current News National Defence
Agni-5 successfully Test-fired
---
On 27th October 2021, a Surface to Surface Ballistic Missile (SSBM), Agni-5 was successfully tested at APJ Abdul Kalam Island, Odisha.
The missile, which uses a three-stage solid fuelled engine, is capable of striking targets at ranges up to 5,000 kilometres with a very high degree of accuracy with the speed of 24 Mach (24 times that of speed of sound).
The successful test of Agni-5 is in line with India's stated policy to have 'credible minimum deterrence' that underpins the commitment to 'No First Use'.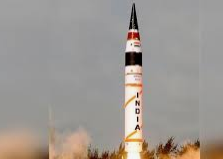 News Crux Science & Technology
Planet beyond Milky Way
---
Using data from NASA's Chandra X-ray Observatory astronomers have spotted signs of a planet in a star system outside the Milky Way, which, if it's confirmed, would be the first ever found in another galaxy.
The possible planet was discovered in a spiral galaxy called Messier 51, also known as the Whirlpool Galaxy, more than 23 million light-years from Earth.
The first exoplanets, or planets outside the solar system, were discovered in the 1990s, and they required combining a number of complicated detection techniques. Since then, however, NASA missions like the Kepler Space Telescope and the Transiting Exoplanet Survey Satellite (TESS) have uncovered a bonanza of worlds throughout the galaxy.
Typically, astronomers use what's known as the "transit method" to look for planets. Transits occur when a planet orbits in front of its parent star, temporarily blocking part of it and causing an observable dip in the star's light.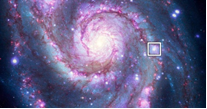 PIB News National
Krishi UDAN 2.0
---
Krishi UDAN 2.0 was launched on 27th October 2021. The scheme proposes to facilitating and incentivizing movement of Agri-produce by air transportation.
The enhanced version of the Krishi UDAN scheme was formulated with support from AAICLAS - a 100% subsidiary of the Airports Authority of India and Invest India, India's national Investment Promotion & Facilitation Agency, under the Ministry of Commerce and Industry.

Key Highlights of KRISHI UDAN 2.0
Facilitating and incentivizing movement of Agri-produce by air transportation: Full waiver of Landing, Parking, TNLC and RNFC charges for Indian freighters and P2C at selected Airports of Airport Authority of India. Primarily, focusing on NER, Hilly and tribal regions.
Strengthening cargo related infrastructure at airports and off airports: Facilitating the development of a hub and spoke model and a freight grid. Airside transit and transshipment infrastructure will be created at Bagdogra and Guwahati airports, and at Leh, Srinagar, Nagpur, Nashik, Ranchi, and Raipur airports as a part of focus on NER, Tribal and Hilly Districts.
Concessions sought from other bodies: Seek support and encourage States to reduce Sales Tax to 1% on ATF for freighters / P2C aircraft as extended in UDAN flights.
Resources-Pooling through establishing Convergence mechanism: Collaboration with other government departments and regulatory bodies to provide freight forwarder, airlines and other stakeholders with Incentives and concessions to enhance air transportation of Agri-produce.
Technological convergence: Development of E-KUSHAL (Krishi UDAN for Sustainable Holistic Agri-Logistics). Platform to be developed facilitate in information dissemination to all the stakeholders. Furthermore, integration of E-KUSHAL with National Agriculture Market (e-NAM) is proposed.
Total 53 airports are select for the first phase of Krishi UDAN 2.0. – the majority of them are operated by AAI.
The strategic selection of the airports is primarily focused on northeast region. Additionally covers North, entire western coast and southern India (including two islands).
Airports for implementation of KrishiUdan 2.0 are selected with the aim of providing benefit to the entire country Opted airports not only provide access to regional domestic market but also connects them to international gateways of the country.
Development of E-KUSHAL (Krishi Udaan for Sustainable Holistic Agri-Logistics). Proposed to develop a platform which will facilitate in information dissemination to all the stakeholders. This will be a single platform which will provide relevant information at the same time will also assist in coordination, monitoring and evaluation of the scheme. Proposed convergence of E-Kushal with National Agriculture Market (e-NAM).
Identified Locations for Cargo Terminals
| | |
| --- | --- |
| Proposed Timeline | Locations |
| 2021 – 2022 | Agartala, Srinagar, Dibrugarh, Dimapur, Hubballi, Imphal, Jorhat, Lilabari, Lucknow, Silchar, Tezpur, Tirupati, Tuticorin |
| 2022 – 2023 | Ahmedabad, Bhavnagar, Jharsuguda, Kozhikode, Mysuru, Puducherry, Rajkot, Vijayawada |
| 2023 – 2024 | Agra, Darbhanga, Gaya, Gwalior, Pakyong, Pantnagar, Shillong, Shimla, Udaipur, Vadodara |
| 2024 – 2025 | Holangi, Salem |
7 Focus Routes & Products
| | |
| --- | --- |
| Routes | Products |
| Amritsar – Dubai | Babycorn |
| Darbhanga - Rest of India | Lichis |
| Sikkim - Rest of India | Organic produce |
| Chennai, Vizag, Kolkata - Far East | Seafood |
| Agartala - Delhi & Dubai | Pineapple |
| Dibrugarh – Delhi & Dubai | Mandarin & Oranges |
| Guwahati - Hong Kong | Pulses, fruits & vegetables |
Current News Ecology & Environment
G20 Climate Impacts Atlas
---
On 27th October 2021, the 'G20 Climate Impacts Atlas' was released by the Euro-Mediterranean Center on Climate Change (CMCC), the leading Italian research centre on climate change and National Focal Point for the IPCC that collates scientific projections of how climate impacts will play out in the world's richest countries over the coming years.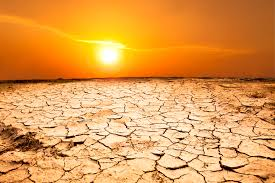 Major Findings
The report finds that without urgent action to reduce carbon emissions, GDP losses due to climate damage in G20 countries increase each year, rising to at least four per cent annually by 2050.
Climate impacts would tear through G20 countries without urgent action to reduce emissions, and in India, it could mean declines in rice and wheat production, causing economic losses of up to 81 billion euros and a loss of 15 per cent of farmers' incomes by 2050.
Impact on India
Longer Heatwaves: Heatwaves are expected to last 25 times longer by 2036-2065 if the global temperature rises by 4°C, and over five times longer if it limited to 2°C and only one-and-a-half times longer if it is limited to 1.5°C. Along with low temperature rise, emissions also have to be reduced.
Fall in Crop Yields: The yields of crops like sugarcane, wheat, and rice would fall as climate change heats up the environment. These yields are bound to fall even if there is adequate supply of water and nutrients, and the impact of floods and storms are minimal.
Rise in Demand for Water: The demand for irrigation water is expected to rise by 29 percent by 2050.
Frequent Draughts: If the global rise in temperature is indeed 4°C, then the frequency of droughts will increase by 48 percent by 2036-2065. If the rise is by 2°C, then the frequency rate becomes 20 percent, and with a 1.5°C rise, it becomes 13 percent.
Fall in Fish Catch: A reduction of 8.8 percent by 2050 could be seen in potential fish catch fall if emissions are lowered, but almost double that rate (17.1 percent) if emissions remain high.
More Flooding Events: Approximately 18 million Indians are vulnerable to flooding by 2050 because of high emissions, as opposed to the 1.3 million today.
Drop in Total Labour: The report also warns about a drop in total labour, which is estimated to fall by 13.4 percent by 2050 if emissions are low.
News Crux Important Days/Weeks
27 October: World Day for Audiovisual Heritage
---
The World Day for Audiovisual Heritage is observed every year on 27 October.
The Day fulfils UNESCO's constitutional mandate to promote the "free flow of ideas by word and image" as a representation of India's shared heritage and memory.
The theme of 2021 observation is "Your Window to the World".

Current News Ecology & Environment
Emissions Gap Report 2021
---
On 26th October 2021, the United Nations Environment Programme (UNEP) has released 'Emissions Gap Report 2021'.
The Emissions Gap Report 2021: The Heat Is On - is the 12th edition in an annual series that provides an overview of the difference between where greenhouse emissions are predicted to be in 2030 and where they should be to avert the worst impacts of climate change.


About Emissions Gap Report
The Emissions Gap Reports are annual science-based assessments of the gap between countries' pledges on greenhouse gas emissions reductions and the reductions required to deliver a global temperature increase of below 2°C by the end of this century.
The Report in Brief
Current Status of Emission
With climate change intensifying and scientists warning that humanity is running out of time to limit global warming to 1.5°C over pre-industrial levels, 2021 has been a fraught year for the planet.
The Emissions Gap Report 2021 shows that new national climate pledges combined with other mitigation measures put the world on track for a global temperature rise of 2.7°C by the end of the century. That is well above the goals of the Paris climate agreement and would lead to catastrophic changes in the Earth's climate.
Global warming at the end of the century is estimated at 2.7°C if all unconditional 2030 pledges are fully implemented and 2.6°C if all conditional pledges are also implemented. If the net-zero emissions pledges are additionally fully implemented, this estimate is lowered to around 2.2°C.
Other Adverse Findings
Emission bouncing back to pre-COVID Levels: Following an unprecedented drop of 5.4 per cent in 2020, global carbon dioxide emissions are bouncing back to pre-COVID levels, and concentrations of GHGs in the atmosphere continue to rise.
Mitigation Pledges Insufficient: New mitigation pledges for 2030 show some progress, but their aggregate effect on global emissions is insufficient.
G20 Members not on Track: As a group, G20 members are not on track to achieve either their original or new 2030 pledges. Ten G20 members are on track to achieve their previous NDCs, while seven are off track. Few of the G20 members' NDC targets put emissions on a clear path towards net-zero pledges. There is an urgent need to back these pledges up with near-term targets and actions that give confidence that net-zero emissions can ultimately be achieved and the remaining carbon budget kept.
Ambiguities in Net-Zero Emissions Pledges: A promising development is the announcement of long-term net-zero emissions pledges by 50 parties, covering more than half of global emissions. However, these pledges show large ambiguities.
Emissions Gap Remains Large: Compared to previous unconditional NDCs, the new pledges for 2030 reduce projected 2030 emissions by only 7.5 per cent, whereas 30 per cent is needed for 2°C and 55 per cent is needed for 1.5°C.
Low-Carbon Transformation missing in COVID-19 Fiscal Rescue and Recovery Programmes: The opportunity to use COVID-19 fiscal rescue and recovery spending to stimulate the economy while fostering a low-carbon transformation has been missed in most countries so far. Poor and vulnerable countries are being left behind.
What need to be done?
To keep global warming below 1.5°C this century, the aspirational goal of the Paris Agreement, the world needs to halve annual greenhouse gas emissions in the next eight years.
If implemented effectively, net-zero emissions pledges could limit warming to 2.2°C, closer to the well-below 2°C goal of the Paris Agreement.
The reduction of methane emissions from the fossil fuel, waste and agriculture sectors could help close the emissions gap and reduce warming in the short term.
Carbon markets could also help slash emissions. But that would only happen if rules are clearly defined and target actual reductions in emissions, while being supported by arrangements to track progress and provide transparency.
Current News Ecology & Environment
Wealthy Nations failed to meet Climate Finance Goal
---
On 25th October 2021, the UK COP26 Presidency released a Climate Finance Delivery Plan to provide clarity on when and how developed countries will meet the $100 billion climate finance goal.

Finer Points
Based on the analysis from the Organisation for Economic Cooperation and Development (OECD), the delivery plan shows that developed countries will make significant progress towards the $100 billion goal in 2022, and provides confidence that it will be met in 2023.
The data also provides confidence that developed countries can mobilise more than $100 billion per year thereafter through to 2025.
Background
In 2009, developed countries agreed to mobilise $100 billion in climate finance per year by 2020, and in 2015 agreed to extend this goal through to 2025. While developed countries have significantly scaled-up their support over the last decade, new analysis shows the $100 billion goal was unlikely to have been met in 2020 and is likely to also fall short in 2021 and 2022.
What is Climate Finance?
Climate finance refers to local, national or transnational financing—drawn from public, private and alternative sources of financing—that seeks to support mitigation and adaptation actions that will address climate change.
Why Climate Finance?
Climate finance is needed for mitigation, because large-scale investments are required to significantly reduce emissions.
Climate finance is equally important for adaptation, as significant financial resources are needed to adapt to the adverse effects and reduce the impacts of a changing climate.
Climate Agreements & Protocols on Climate Finance
The Convention, the Kyoto Protocol and the Paris Agreement call for financial assistance from Parties with more financial resources to those that are less endowed and more vulnerable.
This recognizes that the contribution of countries to climate change and their capacity to prevent it and cope with its consequences vary enormously.
Current News National Plan/Policy
Policy on Traffic Management of Drones Notified
---
The Ministry of Civil Aviation has notified a traffic management policy framework for drones. It envisages private, third-party service providers for ensuring safe operations.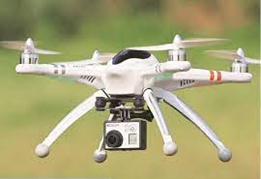 (Image Source: PIB)
Highlights
Automated Traffic Management: Under the framework these Unmanned Traffic Management Service Providers (UTMSP) will extend automated, algorithm-driven software services instead of voice communication as in the traditional Air Traffic Management (ATM) systems.
Segregation: They will primarily be responsible for segregating and separating a drone from other drones and manned aircraft in the airspace below 1,000 feet in the country.
Supplementary Service Providers: The traffic management providers will be assisted by Supplementary Service Providers (SSPs), who will maintain data about terrain, weather, and location of manned aircraft and provide services such as insurance, data analytics and drone fleet management.
Integration of UTM & ATM: The drone traffic management policy also requires integration of UTM with ATM so that flight plans and real-time location of manned aircraft can be recorded as well in order to continuously separate manned and unmanned aircraft from each other.
Access to Law & Security Agencies: Law enforcement and security agencies will also have access to some information in the UTM ecosystem on a need-to-know basis.
Service Fee: The policy also allows UTMSPs to levy a service fee on users, a small portion of which will also be shared with the Airports Authority of India.
News Crux Important Days/Weeks
24 October: World Polio Day
---
World Polio Day is celebrated every year on 24 October.
It was initiated by Rotary International over a decade ago to commemorate the birth of Jonas Salk, who developed a vaccine against poliomyelitis.
The theme for 2021 observation is "One Day. One Focus: Ending Polio – delivering on our promise of a polio-free world!"
India received polio-free certification from the World Health Organisation (WHO) on 27 March 2014.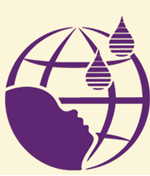 News Crux Defence/Military Exercises
Konkan Shakti 2021
---
Konkan Shakti 2021 is the first ever tri-services joint exercise between India and the UK.
It is being conducted off the west coast of India from 21-27 October 2021.
India also conducts joint exercises Indradhanush (Air Force), Ajeya Warrior (Army) with the UK.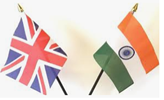 Current News Indian Economy Infrastructure
City with Most Sustainable Transport System
---
Kerala has won the award for the 'city with the most sustainable transport system'.
The award will be presented on October 29 at Delhi, by Union Minister for Housing and Urban Affairs Hardeep Singh Puri
It has been given in recognition of the projects implemented — like Kochi Metro, Water Metro and e-mobility — to enhance the transport facilities in the city of Kochi.
The formation of the Kochi Open Mobility Network, which digitized and integrated various transport facilities, also helped to win the award.
The award is given in recognition of the transport facilities in various states and Union Territories of India.
News Crux Awards In News
J.A. Cushman Award for Excellence in Foraminiferal Research
---
Dr. Rajiv Nigam (Former Chief Scientist, CSIR-National Institute of Oceanography, Goa, India), has been selected as 2022 recipient of J.A. Cushman Award for Excellence in Foraminiferal Research.
Dr. Rajiv Nigam is the first Indian Citizen who is selected for this lifetime achievement award.
This award, the highest honor the Cushman Foundation, recognizes Dr. Nigam's outstanding lifetime contributions to the field of foraminifera research.
The award will be presented at the Cushman Reception at the 2022 Geological Society of America meeting in Denver, Colorado, USA, from October 9-12-2022.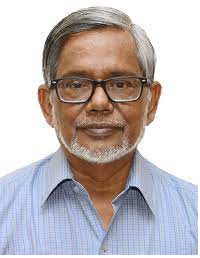 About Dr. Rajiv Nigam's Major Contributions
His main findings are pollution monitoring through relative sensitivity of the benthic foraminifera; development of novel technique to decipher net sediment transport direction by comparisons of living and dead benthic foraminifera; postulating dimorphism as proxy for paleoclimatic reconstructions; development of model for the paleodepth determination in the Arabian Sea and sea level curve for the Holocene; morphogroups of benthic foraminifera as a new tool for paleomonsoonal reconstruction and discovery of 77 years cyclicity in average monsoonal rainfall which is modulated by Gleissberg solar cycle.
Dr. Nigam has worked extensively for application of Foraminifera in the field of Marine Archaeology [e.g. settling controversy of dockyard at Lothal (The oldest dockyard ever discovered in the world); explanation of Neolithic human settlements in Gulf of Cambay [through knowledge of sea level fluctuations] and reporting the thick wall [~18 m] at Dholavira as oldest record of tsunami protection measures in India.
About the Award
The Joseph A. Cushman Award was established in 1979 by USA based Cushman foundation for foraminiferal Research to honor researchers who have made outstanding contributions in the field of foraminiferology.
Current News International Bilateral, Regional And Global Groupings
China's New Land Border Protection Law
---
On 23 October 2021, China has passed a law to strengthen border protection.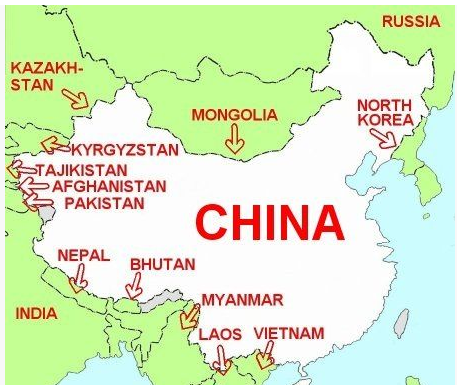 (Image Source: m.dailyhunt.in)

This is the first time that the People's Republic of China, founded 72 years ago, has a dedicated law specifying how it governs and guards its 22,000-km (14,000-mile) land border.
The Land Borders Law will come into effect on Jan. 1, 2022.
Reasons for the Move: Most Recent Concerns
Afghan Refugee Crisis: China has been closely watching neighbouring Afghanistan, where the Taliban returned to power in August, to guard against a possible inflow of refugees or Islamic extremists crossing over to link up with the Muslim Uyghurs in China's Xinjiang region.
Standoff with India: At its Himalayan frontier, Chinese soldiers have been in a standoff with Indian troops since April 2020. China has land border disputes with India and Bhutan.
Covid-19: China has also taken great pains to keep the COVID-19 virus outside of its borders, after illegal crossings from Myanmar and Vietnam contributed this year to a surge in cases in its southern provinces of Yunnan and Guangxi respectively.
Finer Points about the New Law
The country will "take effective measures to resolutely protect territorial sovereignty and land border security".
Chinese military and military police - the People's Liberation Army and the People's Armed Police Force - are responsible for guarding the border against any "invasion, encroachment, infiltration, provocation".
The new law says that China can close down its border if a war or other armed conflict nearby threatens border security. It also strengthens the Army's policy to work closely with civilians at border areas to form the first line of defence.
The law stipulates that China will take measures to "strengthen border defence, support economic and social development as well as opening-up in border areas, improve public services and infrastructure in such areas, encourage and support people's life and work there, and promote coordination between border defence and social, economic development in border areas".
'One-China' Policy: Reason for Border Dispute with almost all its Bordering Countries
The People's Republic of China has been historically involved in territorial disputes with many countries that share borders with it both historically and at present, this also often includes the entire South China Sea region and at times, international waters as well.
This is a direct result of the Xi Jinping government's stipulated 'One-China' policy, which aims to unify a large portion of Asia that at some point belonged to China in the last century.
18 countries that have faced China's aggressive expansionist policies since the last century:
| | | |
| --- | --- | --- |
| Bhutan | Bhutanese enclaves in Tibet, Kula Kangri, mountains in the west and the Haa district. Other smaller areas include Cherkip Gompa, Dho, Dungmar, Sanmar, Tarchen and more | 2008, 2016 |
| Brunei | Spratly Islands | 1986-present |
| Cambodia | Parts of the country on historical merit dating all the way back to 700 years | Qing Dynasty, Ming Dynasty, 13th century – 19th century |
| India | Aksai Chin, Arunachal Pradesh, Ladakh. Wars and stand-off have led to a permanent PLA presence in the region along the LAC | 1962, 1967, 2011, 2017, 2020 |
| Indonesia | Parts of South China Sea | Currently still disputed |
| Japan | Senkaku Islands, Ryukuku Islands, parts of Japan's territorial waters in South China Sea. Multiple disputes since the Qing dynasty periods | Clashes in 1884, 1895, 1972, 2011, 2013, 2015 |
| Laos | Claims originating from historical precedent, primarily annexed between 12th century to 17th century | Dormant dispute |
| Malaysia | Parts of South China Sea, particularly Spratly Islands and James Shoal reefs | 1971, 2009 and historical claims |
| Mongolia | China claims all of Mongolia on historical account, although for a major part of its history, it was Mongolian leaders starting from Genghis Khan who controlled China | Yuan, Qing, Ming dynasties. Still owns Inner Mongolia |
| Nepal | Claims Nepal belonged to Tibet, and Tibet China claims is an integral part of China too | 1788-1792 (Sino-Nepalese war) constant tug of war in Nepal's northern borders |
| North Korea | Mount Baekdu, Mount Jiandao and in the past has claimed all of North Korea as part of China on territorial grounds | Ryanggang province since formation (1954) |
| Philippines | Parts of South China Sea. The Philippines took the issue to the ICJ and won the case, China continues to ignore | 2016 |
| Russia | Vladivostok, Primorsky Krai; despite 4 different treaties and returning 100s islands and numerous rivers, China continues to claims more than 160,000kms in Russia's far-east | 1860, 1991, 1994 and 2004 |
| Singapore | Parts of South China Sea, contested and claimed by China, despite having no actual boundary with the tiny island nation in the Malaya region | 1999-present |
| South Korea | Parts of East China Sea, claims all of South Korea's lands and international waters on historical grounds | Ryanggang province since formation (1954) |
| Tajikistan | All of its territory based on historical precedent | Qing Dynasty, 1644-1912 |
| Taiwan | China claims all of Taiwan's lands as its own and does not take lightly to dissent in the region | Since 1949 |
| Vietnam | Paracel Islands, Macclesfield Bank and large parts of Chinese territories (historical precedent claim). Fresh conquests and construction of artificial islands in the South China Sea | 1364-1644 (constant dispute) 1990's 2011, 2013 |
Land Border of China
China shares its borders with 16 neighbors, 14 of which are sovereign states and two are special territories. The total length of its land borders is 13,743 miles.
China has Mongolia to its north, Russia to its northeast, Kazakhstan, Kyrgyzstan, Tajikistan and Afghanistan to its west, Pakistan, India, Nepal and Bhutan to its southwest, Myanmar, Laos and Vietnam to its south, North Korea to its northeast.
The two special territories it shares borders with are Hong Kong and Macau, both are Special Administrative Regions of China.
The length of border between China and its respective neighbours are
Mongolia: 2,877 miles
Russia: 2,597 miles
Kazakhstan: 1,097 miles
Kyrgyzstan: 660 miles
Tajikistan: 296 miles
Afghanistan: 56 miles
Pakistan: 272 miles
India: 1,652 miles
Nepal: 863 miles
Bhutan: 296 miles
Myanmar: 1,323 miles
Laos: 295 miles
Vietnam: 806 miles
North Korea: 840 miles
Special Territories
China – Hong Kong: 20 miles
China – Macau: 1.8 miles
News Crux Important Days/Weeks
Mole Day
---
Mole Day is observed to promote the study of chemistry.
Celebrated annually on October 23 from 6:02 a.m. to 6:02 p.m., Mole Day commemorates Avogadro's Number (6.02 x 10²³), which is a basic measuring unit in chemistry.
Avogadro number defines the number of particles present in a single mole of any substance.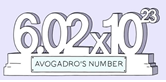 News Crux Important Days/Weeks
23 October: International Snow Leopard Day
---
International Snow Leopard Day, also known as the World Snow Leopard Day, is an annual observance that takes place on 23rd October, the day a declaration for the conservation of the snow leopard was adopted in Bishkek, Kyrgyzstan.
Snow Leopards are found in 12 Countries: India, Nepal, Bhutan, China, Mongolia, Russia, Pakistan, Afghanistan, Kyrgyzstan, Kazakhstan, Tajikistan and Uzbekistan.
In India, the Snow Leopards can be found in the states including Sikkim, Arunachal Pradesh, Himachal Pradesh, Jammu and Kashmir, and eastern Himalayan areas.
In 2019, the first Snow Leopard Survey in India was carried out and reported that India has 10% of the global snow leopard population.
Conservation Status of Snow Leopard (IUCN): 'Vulnerable'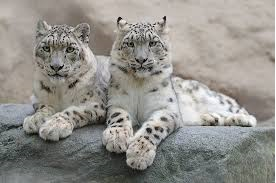 (Image Source: World Atlas)

Sports In News
PK Garg becomes new CEO of TOPS
---
The Sports Authority of India (SAI) has appointed Commodore PK Garg as the Chief Executive Officer (CEO) of Target Olympic Podium Scheme (TOPS).
Commodore Garg is an Arjuna Award recipient (1990) in Sailing and has also won the Major Dhyan Chand Khel Ratna Award in 1993-94.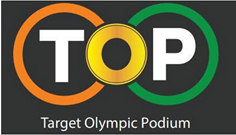 Current News International International Trade & Treaties
G7 Agreement on Digital Trade and Data
---
On 22nd October 2021, at a London meet of Trade Ministers from the Group of Seven (G7) nations (United States, Japan, Germany, Britain, France, Italy and Canada), they came to an agreement on principles to govern cross-border data use and digital trade.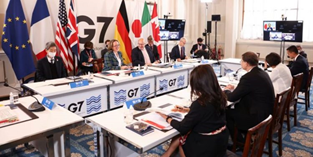 (Image Source: see.news)

Highlights
The deal sets out a middle ground between highly regulated data protection regimes used in European countries and the more open approach of the United States.
The agreement opposes digital protectionism and authoritarianism. Businesses should not be required or coerced to transfer technology or provide access to source code or encryption keys as a condition of market access. At the same time, governments must retain sufficient flexibility to pursue legitimate regulatory goals, including health and safety.
The principles covered open digital markets; cross border data flows; safeguards for workers, consumers, and businesses; digital trading systems; and fair and inclusive global governance.
A Concern for India
At the Meet, G7 Trade Ministers raised concern about situations where data localisation requirements are being used for protectionist and discriminatory purposes, as well as to undermine open societies and democratic values, including freedom of expression.
This assumes significance as India has been contemplating measures for data localisation - i.e. restricting the flow of data related to Indian users across the borders by storing and processing it within the country.
PIB News Ecology & Environment
India to Co-sponsor Marine Protected Areas
---
India has extended support for protecting the Antarctic environment and for co-sponsoring the proposal of the European Union for designating East Antarctica and the Weddell Sea as Marine Protected Areas (MPAs) at a high-level ministerial meeting conducted on 30 September 2021.
The two proposed MPAs are essential to regulate illegal unreported and unregulated fishing.
India urged the Commission for the Conservation of Antarctic Marine Living Resources (CCAMLR) member countries to ensure that India remains associated with the formulation, adaptation and implementation mechanisms of these MPAs in future.
This is the first time India is considering co-sponsoring an MPA proposal at the CCAMLR and getting aligned with countries such as Argentina, Brazil, Chile, Korea, New Zealand, South Africa and the USA, which are also proactively considering supporting the MPA proposals.
India's decision to consider extending support and co-sponsoring the MPA proposals is driven by conservation and sustainable utilization principles and adhering to the global cooperation frameworks (such as Sustainable Development Goals, UN Decade of Oceans, Convention on Biodiversity, etc.) to which India is a signatory.
CCAMLR
CCAMLR is an international treaty to manage Antarctic fisheries to preserve species diversity and stability of the entire Antarctic marine ecosystem. CCAMLR came into force in April 1982. India has been a permanent member of the CCAMLR since 1986. Work pertaining to the CCAMLR is coordinated in India by the Ministry of Earth Sciences through its attached office, the Centre for Marine Living Resources and Ecology (CMLRE) in Kochi, Kerala.
MPA
An MPA is a marine protected area that provides protection for all or part of its natural resources. Certain activities within an MPA are limited or prohibited to meet specific conservation, habitat protection, ecosystem monitoring, or fisheries management objectives.
News Crux Defence/Military Exercises
Flight Test of High-Speed Expendable Aerial Target (HEAT) - 'ABHYAS'
---
On 22nd October 2021, ABHYAS - the High-speed Expendable Aerial Target (HEAT) was successfully flight-tested by Defence Research and Development Organisation (DRDO) from the Integrated Test Range (ITR), Chandipur off the coast of Bay of Bengal in Odisha.
The vehicle can be used as an aerial target for evaluation of various missile systems.
ABHYAS is designed and developed by DRDO's Aeronautical Development Establishment (ADE), Bengaluru.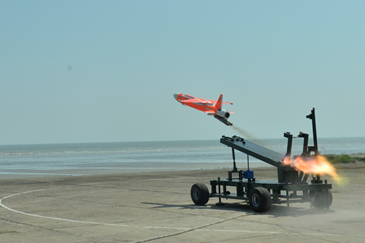 News Crux Awards In News
Sakharov Prize 2021
---
Alexei Navalny, currently imprisoned in Russia has been awarded Sakharov Prize 2021 by the European Union.
The EU's award to a member of the Russian opposition movement comes after Russian journalist Dmitry Muratov won the Nobel Peace Prize, a recognition that some of the jailed dissident's supporters described as "undeserving". Muratov himself said he would have given the prestigious honour to Navalny.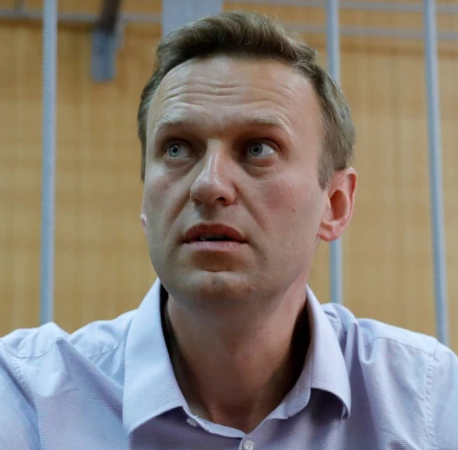 About Navalny
Alexei Anatolievich Navalny is a Russian opposition leader, lawyer, and anti-corruption activist. He came to international prominence by organizing anti-government demonstrations and running for office to advocate reforms against corruption in Russia, and against President Vladimir Putin and his government.
In August 2020, the activist was poisoned with a Novichok nerve agent and was hospitalised in serious condition, with many of his supporters fearing for his life. Navalny was evacuated to a hospital in Berlin and eventually survived. He later accused the Kremlin of being behind the chemical attack.
Other Prominent Nominations
Along with Navalny, the most prominent nominations for this year's award were Afghan women, whose plight has taken centre stage after the Taliban takeover, and Jeanine Áñez, a Bolivian politician who became interim president in 2019 after alleged electoral fraud by Evo Morales. Áñez was later arrested for allegedly plotting coup d'état against Morales.
About the Prize
The prize is the European Union's highest tribute to human rights defenders.
The Sakharov Prize was set up in 1988 to honour individuals and organisations defending human rights and fundamental freedoms.
The annual award is named in honour of Soviet physicist and political dissident Andrei Sakharov, an advocate of civil liberties in the former Soviet Union.
The first recipients were Nelson Mandela and Anatoli Marchenko.
Current News Ecology & Environment Sustainable Developement
Production Gap Report 2021
---
On 20th October 2021, the United Nations Environment Programme (UNEP) released Production Gap Report 2021.
The Production Gap Report — first launched in 2019 — tracks the discrepancy between governments' planned fossil fuel production and global production levels consistent with limiting warming to 1.5°C or 2°C.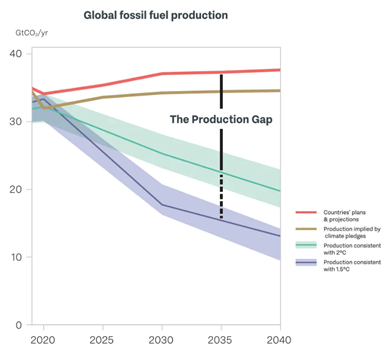 Key Findings
Governments plan to produce more than twice the amount of fossil fuels in 2030 than would be consistent with limiting warming to 1.5°C. The production gap has remained largely unchanged since first analysis in 2019.
The production gap is widest for coal in 2030: governments' production plans and projections would lead to around 240% more coal, 57% more oil, and 71% more gas than would be consistent with limiting global warming to 1.5°C.
G20 countries have directed more new funding to fossil fuels than clean energy since the beginning of the COVID-19 pandemic.
International public finance for the production of fossil fuels from G20 countries and multi-lateral development banks (MDBs) has significantly decreased in recent years.
Most major oil and gas producers are planning on increasing production out to 2030 or beyond, and several major coal producers are planning on continuing or increasing production.
Recommendations: Role of Governments
Governments have a primary role to play in closing the production gap and in ensuring that the transition away from fossil fuels is just and equitable.
The report recommends that global fossil fuel production must start declining immediately and steeply to be consistent with limiting long-term warming to 1.5°C.
Further, it charts out roles of Governments that they have a primary role to play in closing the production gap. In addition to strengthening measures to reduce the demand for fossil fuels, governments should also take actions to ensure a managed and equitable decline in production:

Acknowledge in their energy and climate plans that there is a need to wind down global fossil fuel production in line with the Paris Agreement's temperature limits.
oChart the course towards a rapid, just, and equitable wind-down of fossil fuel production as part of overall de-carbonization plans.
Place restrictions on fossil fuel exploration and extraction to avoid locking in levels of fossil fuel supply that are inconsistent with climate goals.
Phase out government support for fossil fuel production. Governments can end subsidies and other support for production, exclude fossil fuels from public finance, and direct greater support towards low-carbon development.
Leverage international cooperation to ensure a more effective and equitable global wind-down of production.
The Report on India
The report mainly flags India's push for coal production and lack of policy towards winding down of fossil fuel production as well as supporting a just and equitable transition away from fossil fuel production.
Government Views on Fossil Fuel Production: Under the Aatma Nirbhar Bharat (Self-Reliant India) campaign, the government seeks to "unleash the power of coal" and become self-reliant by 2023–24 and commits to "augment production through government companies. The government articulated this as "a paradigm shift in the approach from being oriented to maximum revenue from coal to making maximum coal available in the market at the earliest".
Plans and Projections for Domestic Fossil Fuel Production: In 2020, several ministries jointly produced a vision and action plan for developing India's resources. The plan outlines measures to expand coal production by nearly 60% from 2019 to 2024 (from 730 to 1,149 million tonnes), including through the removal of barriers to land acquisition and building capacity for exploration. India also aims to increase total oil and gas production by over 40% in the same period through measures such as accelerated exploration licensing, faster monetization of discoveries, and gas marketing reforms.
Government Support for Fossil Fuel Production

India provided tax breaks and budget expenditures for fossil fuel production.
In response to the COVID-19 crisis, the government provided a 50% rebate on revenue payable to the government for coal extraction projects
As part of structural reforms announced in 2020 amid the Self-Reliant India campaign, the government committed INR 500 billion (USD 7.1 billion) for coal extraction infrastructure.
In 2020, India opened up its coal mining sector to private and foreign investment, offering financial incentives and organizing large auctions of coal mining blocks. A 2020 auction included mines that would add an estimated 225 million tonnes at peak production, representing around 15% of India's projected coal output for 2025. It was opposed by the states of Jharkhand, Chhattisgarh and Maharashtra, with concerns about potential social and environmental impacts. A second auction took place in 2021.
Over the past decade, the Ministry of Environment, Forest and Climate Change has narrowed the public consultation process for coal mine projects.

Policies and Discourses towards a Managed Wind-Down of Fossil Fuel Production: No such government policies or discourses were identified at the federal level.
Policies and Discourses Supporting a Just and Equitable Transition away from Fossil Fuel Production: No such government policies or discourses were identified at the federal level.
News Crux Science & Technology
China launches First Solar Observatory
---
On 14th October 2021, China launched the Chinese H-alpha Solar Explorer (CHASE) and 10 other satellites into orbit during its 37th orbital launch of the year.
CHASE is the country's first solar observatory equipped with a solar telescope that will observe the deep-red H-Alpha line of the solar spectrum that will help scientists in observing and studying solar flares.
China's first solar observatory has been named 'Xihe' from the sun goddess in ancient Chinese mythology and has a design life of three years and will make observations until the upcoming solar maximum in 2025.
China has also announced to launch the Advanced Space-born Solar Observatory (ASO-S) in 2022 as a follow-up mission after CHASE.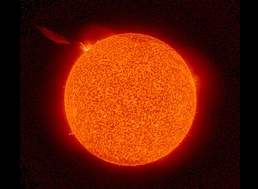 Current News International Bilateral, Regional And Global Groupings
India, Israel, US and UAE: A New 'Quad' in the Offing
---
After the Quadrilateral Security Dialogue (QSD, also known as the Quad or QUAD) - a strategic dialogue between the United States, India, Japan and Australia, a new 'Quad' is emerging.
Recently, External Affairs Minister S Jaishankar and his counterparts from Israel, the US and the UAE have agreed to establish a forum for economic cooperation at a virtual quadrilateral meeting (on 18 October 2021).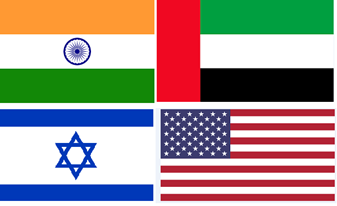 Aim of the Grouping
The aim of the grouping is to work towards joint infrastructure projects in the fields of transportation, technology, maritime security, and economics and trade.
Abraham Accords: The Door Opener
The meeting was built on the momentum created by the Abraham Accords of last year, which is expected to help in normalizing relations with the Arab states.
The meeting is a breakthrough towards consolidation of the security alignments in the region that began with the Abraham Accords that four Arab countries – UAE, Bahrain, Sudan and Morocco signed with Israel and normalised their relations with that country.
India & Abraham Accords Process
India has backed the Abraham Accords process.
According to the Ministry of External Affairs (MEA), these efforts are in line with India supporting peace and stability in West Asia, to which it describes as an 'Extended Neighbourhood'.
The recent visit of external Affairs Minister Dr S Jaishankar to Israel and the Abraham Accords notwithstanding, India's excellent bilateral relations with the countries in the region including sworn enemies Iran, Saudi Arabia and Israel have been a remarkable success story of India's foreign policy.
India cooperates with these countries in diverse fields including a robust strategic defence and security relationship with some of these.
India's West Asia Outreach
West Asia looms large on India's horizon though the focus over the last few years has been the east.
It is the source of 60% of India's oil and gas and the remittances from the large Indian Diaspora in the region is the largest contributor to India's healthy foreign exchange reserves.
So, it is therefore not only important for India to be engaged with this region but also to ensure that the regional stability and security is maintained.
Countries such as the UAE and Israel are oases of stability in a region that is a simmering cauldron of political volatility, internecine warfare and state supported insurgencies.
As far as Defence Cooperation with UAE is concerned, for the first time the Indian Army Chief had visited that country, maritime cooperation is one of the critical components of the relations.
Earlier this year three countries – UAE, India and Israel had concluded the first trilateral partnership. In this first trilateral partnership, for a project based in UAE, an Israeli company will produce a robotic solar cleaning technology in India.
Current News Ecology & Environment
'Wetlands of India' Portal
---
On 2nd October 2021, the Minister of Environment, Forest and Climate Change (MoEFCC) launched a web portal – 'Wetlands of India Portal'.
The portal is a single point access to all information relating to wetlands.
Importantly, a dashboard for each State and UT has been developed to access the portal and populate it with information of wetlands in their administration.
Registered citizens can opt to take the pledge to become 'wetland mitra' and indicate their State/UT and areas of interest.
The portal has been developed under a Technical Cooperation project "Wetlands Management for Biodiversity and Climate Protection" (Wetlands Project) of Ministry of Environment, Forest and Climate Change (MoEFCC) in partnership with Deutsche Gesellschaft für Internationale Zusammenarbeit (GIZ) GmbH.
The project is commissioned by the German Federal Ministry for the Environment, Nature Conservation and Nuclear Safety (BMU) under the International Climate Initiative (IKI).
PIB News Ecology & Environment
Chacha Chaudhary: Mascot of Namami Gange Programme
---
The iconic Indian superhero - Chacha Chaudhary has been declared as the mascot of the Namami Gange Programme.
The decision was taken during the 37th Executive Committee meeting of the National Mission for Clean Ganga, NMCG.
NMCG has tied-up with Diamond Toons to develop and distribute comics, e-comics and animated videos.
Initially, the comics will be launched in Hindi, English and Bengali.
The content will be designed with the objective of bringing about behavioral change amongst children towards Ganga and other rivers.
State In News Assam
Assam adds 'Bhaskarabda' as Official Assam Calendar
---
On 18th October 2021, the Government of Assam has decided to add 'Bhaskarabda' in addition to 'Saka' and 'Gregorian' that will be used in the official calendar.
The local calendar is counted from the date of the ascension of Bhaskaravarman, the 7th-century ruler of Kamrup.
Bhaskarabda began when Bhaskaravarman was crowned ruler of the Kamrupa kingdom. He was a contemporary and political ally of northern Indian ruler Harshavardhana.
Unlike the Gregorian, where a day starts at midnight, the Assamese calendar begins and ends at sunrise over 24 hours.
While the Gregorian goes by the solar cycle, the Saka and Bhaskarabda use a lunisolar system based on both the phases of the moon and the solar year.
The gap between Bhaskarabda and Gregorian is 593 years.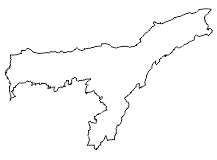 Current News National Indian Art, Culture & Heritage
On Abhidhamma Day 2021, Kushinagar gets Intl. Airport
---
The Union Culture Ministry and International Buddhist Confederation, in association with the government of Uttar Pradesh, is organising the Abhidhamma Day (20th October 2021) on the auspicious occasion of Ashwin Poornima.
The day marks the end of three-month rainy retreat - Varshavaas or Vassa - for the Buddhist monks and nuns during which time they stay at one place and pray.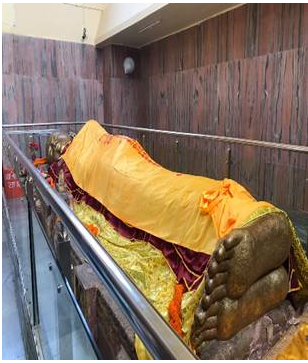 (Image Source: PIB)

Popular Belief
According to widely held belief, this is the day when Lord Buddha came back to earth from heaven. He is believed to have gone to the heaven to teach Abhidhamma Pitaka (a basket of ultimate things) to his mother. The teaching took three months after which Buddha came back to Earth. His followers too mark the three-month time by staying at one place and praying.
Kushinagar
On 20th October 2021, Prime Minister of India will attend 'Abhidhamma Day' event in UP's Kushinagar on occasion of inauguration of Kushinagar International Airport.
The ancient city of Kushinagar is the final resting place of Gautama Buddha, where he attained Mahaparinirvana after his death. The prime tourist attractions in Kushinagar includes the ancient Mahaparinirvana Temple- one of the most sacred shrines for Buddhists, Rambhar Stupa, Kushinagar Museum, Sun Temple, Nirvana Stupa, Matha Kuar Shrine, Watt Thai Temple, Chinese Temple, Japanese Temple.
Observation Highlights
The highlight of the event is the exposition of Holy Buddha Relic being brought from Waskaduwa Sri Subuddhi Rajvihara Temple in Sri Lanka by the Mahanayaka of the temple.
These relics are accepted as real relics (bone fragments, ashes, pieces of Jewels) of the Buddha.
These relics were found in Piprahwa, Sidharthnagar district of Uttar Pradesh, about 160 km from Kushinagar, in 1898. A part of the relics was sent to the King of Thailand and another part was sent to the King of Burma.
The Prime Minister will offer prayers to the Holy Relic and also visit the Mahaparinirvana temple to offer flowers and Chivar (a monk's robe) to the reclining statue of Buddha.
Chivar Dana
Chivar refers to a "monk's robe". The period after three month long Varshavas, observed as retreat by monks and nuns by staying in vihara during rainy season, is a time of giving, for the laity to express gratitude to Sangha.
Lay Buddhists bring donations to temples, especially new robes for the monks and nuns.
Also the gift of the atthaparikara (in Sri Lanka it is known as Atapirikara) - the Eight Requisites - is part of the offerings.
However, Dana of Chivara can also be given on other occasions.
The Reclining Buddha
A reclining Buddha statue or image represents the Buddha during his last illness, about to enter Parinirvana, the stage of great salvation after death that can only be attained by enlightened souls.
Statues and images of the Reclining Buddha show him lying on his right side, his head resting on a cushion or on his right elbow. It is a popular iconographic depiction in Buddhism, and is meant to show that all beings have the potential to be awakened and be released from the cycle of death and rebirth.
The Reclining Buddha was first depicted in Gandhara art, which began in the period between 50 BC and 75 AD.
Current News Indian Economy Agriculture & Allied Sector
Revamping of Pradhan Mantri Fasal Bima Yojana
---
Aiming to roll out an overhauled Pradhan Mantri Fasal Bima Yojana (PMFBY) from kharif 2022, the government has constituted a working group comprising officials from Centre, key crop-producing states and top executives of public sector insurance companies to suggest "sustainable, financial and operational models."
Need
The move comes after many states quit the scheme, defeating the objective of protecting farmers' income.
Aim
With a view to achieving sustainable underwriting capacities of insurers and rationalised premium pricing to cut subsidy burden on the government, the working group is expected to address the demand of an alternative model.
Issues with the Scheme
Premium
The Centre has identified a hardening of premium market, lack of sufficient participation in tenders, inadequate underwriting capacity of insurers as major issues that adversely impacted PMFBY during implementation of the scheme.
The premium to be paid by farmers is fixed at 1.5% of the sum insured for rabi crops and 2% for Kharif crops, while it is 5% for cash crops under PMFBY. The balance premium is split equally between the Centre and states. Many states have demanded their share of the premium subsidy be capped at 30% while some others demand the Centre to bear the entire subsidy.
Fall in Enrollment
According to provisional data of 19 states (excluding Karnataka), there is over 10% fall in enrollment of farmers under crop insurance during Kharif 2021 from last season's 1.68 crore. (Karnataka is not included since this year's Kharif data of the state is yet to be uploaded in the central portal).
Among major producing states namely Chhattisgarh, Madhya Pradesh, Maharashtra, Odisha, Rajasthan, Tamil Nadu and Uttar Pradesh the fall in enrollment is in the range of 2-75%.
Low Coverage
It is a concern as less than 12% of 14.6 crore land owning farmers are covered under crop insurance during kharif despite the fact that 52% of the country's farm land does not have assured irrigation facility and depends on monsoon.
Current Status of the Scheme in some States
Exits: Gujarat, Andhra Pradesh, Telangana, Jharkhand, West Bengal and Bihar exited the scheme, citing the cost of the premium subsidy to be borne by them.
Never Implemented: The state of Punjab has not implemented crop insurance scheme.
States with their own Schemes: Bihar, West Bengal and Andhra Pradesh have their schemes under which farmers do not pay any premium, but they receive a fixed amount of compensation in case of crop failure.
Why Revival of the Scheme is Important?
No other scheme than PMFBY will ensure a stable income during calamities.
It will also be a big setback for government's target to double farmers' income.
What will the Working Group do?
Work on Premium: The working group will find out reasons for high premium rates and suggest mechanism to rationalize them including the option of creating a risk pool.
Define Role of States: It will define role of state governments, as they are the implementing agencies.
Settlement of Claims: Other issues to be looked into by the group also include a detailed study on the feasibility to adopt suitable technology-based approaches for early settlement of claims by modifying traditional methodology of Crop Cutting Experiments (CCEs) for loss estimation.
About the Group
The newly formed group, headed by CEO of PMFBY (Ritesh Chauhan), will have principal secretaries (agriculture) of Maharashtra, Madhya Pradesh, Rajasthan, Gujarat, Assam, Tamil Nadu, Uttar Pradesh and Odisha as members.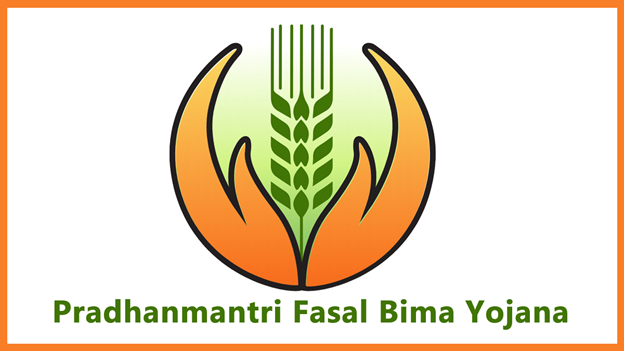 (Source: Financial Express)
PIB News Science & Technology
"Aadhaar Hackathon 2021"
---
This year is important for Aadhaar, as it is transitioning to the next decade of its existence, with a renewed objective to further improvise resident experience and various services offered by the UIDAI.
To celebrate this momentous occasion, UIDAI is hosting a Hackathon titled "Aadhaar Hackathon 2021" targeted at young innovators - who are still at various Engineering institutes and eager to step into the real world.
The hackathon is starting on 28 Oct 21 at 0000Hrs and would continue till 31 Oct 21 up to 2300Hrs.
Aadhaar Hackathon 2021 is themed around two topics. The first theme is around "Enrolment and Update", which essentially covers some of the real-life challenges being faced by the residents while updating their address.
The second theme of the Hackathon is around the "Identity and Authentication" solution offered by UIDAI. Under this theme, UIDAI is soliciting innovative solutions to prove Identity without sharing the Aadhaar number or any demographics information. Also, it is looking for innovative applications around face authentication API - the newly launched authentication modality of UIDAI. The objective is to popularize some of the existing and new APIs to solve the needs of residents.
To solve these challenges through innovative technological solutions, UIDAI is reaching out to the young minds of all the Engineering colleges.
PIB News National
NITI Aayog Launches Geospatial Energy Map of India
---
On 18th October 2021, Niti Aayog launched 'Geospatial Energy Map of India'.
NITI Aayog in collaboration with Indian Space Research Organisation (ISRO) has developed a comprehensive Geographic Information System (GIS) Energy Map of India with the support of Energy Ministries of Government of India.
The GIS map provides a holistic picture of all energy resources of the country which enables visualisation of energy installations such as conventional power plants, oil and gas wells, petroleum refineries, coal fields and coal blocks, district-wise data on renewable energy power plants and renewable energy resource potential, etc through 27 thematic layers.
The map attempts to identify and locate all primary and secondary sources of energy and their transportation/transmission networks to provide a comprehensive view of energy production and distribution in a country.
It is a unique effort aimed at integrating energy data scattered across multiple organizations and to present it in a consolidated, visually appealing graphical manner. It leverages latest advancements in web-GIS technology and open-source software to make it interactive and user friendly.
Benefits
The Geospatial Energy Map of India will be useful in planning and making investment decisions. It will also aid in disaster management using available energy assets.
GIS-mapping of energy assets will be useful for ensuring real-time and integrated planning of energy sector of India, given its large geographical distribution and interdependence.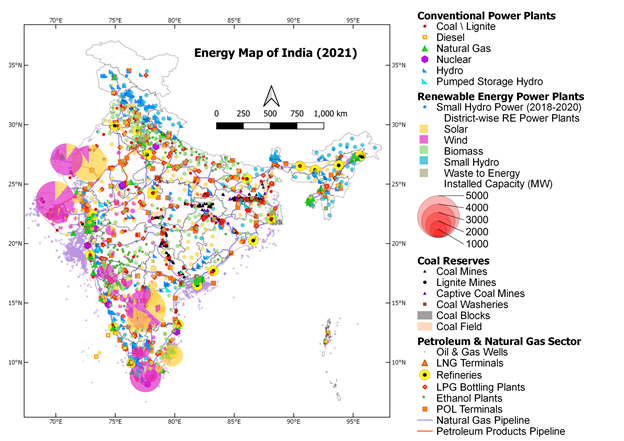 News Crux Awards In News
'Takachar' Project from India won inaugural 'Earthshot Prize'
---
A Delhi-based entrepreneur's agricultural waste recycling project was named among the winners of Prince William's inaugural Earthshot Prize, dubbed the "Eco Oscars", at a ceremony in London on October 17.
Vidyut Mohan led 'Takachar' was named the winner of the GBP 1 million prize for its cheap technology innovation to convert crop residues into sellable bio-products in the "clean our air" category.
It was among five worldwide winners of the prize, created by Prince William, the Duke of Cambridge, to reward people trying to save the planet.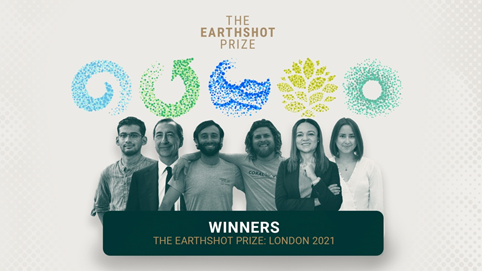 (Image Source: earthshotprize.org)

About Takachar
Takachar has developed a cheap, small-scale, portable technology that attaches to tractors in remote farms. The machine converts crop residues into sellable bio-products like fuel and fertiliser.
Takachar reduces smoke emissions by up to 98%, aimed at helping improve the air quality that currently reduces the affected population's life expectancy by up to five years.
If scaled, it could cut a billion tonnes of carbon dioxide a year.
Other Winners in Different Categories
"Protect and Restore Nature": Costa Rica - for a scheme paying local citizens to restore natural ecosystems that has led to a revival of the rainforest.
"Revive our Oceans": A project run by two best friends who are growing coral in the Bahamas designed to restore the world's dying coral reefs.
"Build a Waste-free World": A waste-busting initiative from Milan, Italy.
"Fix our Climate": A renewable energy project to make hydrogen by splitting water into hydrogen and oxygen from Thailand, Germany and Italy.
PIB News Ecology & Environment
'Wetlands of India' Portal
---
On 2nd October 2021, the Minister of Environment, Forest and Climate Change (MoEFCC) launched a web portal – 'Wetlands of India Portal'.
The portal is a single point access to all information relating to wetlands.
Importantly, a dashboard for each State and UT has been developed to access the portal and populate it with information of wetlands in their administration.
Registered citizens can opt to take the pledge to become 'wetland mitra' and indicate their State/UT and areas of interest.
The portal has been developed under a Technical Cooperation project "Wetlands Management for Biodiversity and Climate Protection" (Wetlands Project) of Ministry of Environment, Forest and Climate Change (MoEFCC) in partnership with Deutsche Gesellschaft für Internationale Zusammenarbeit (GIZ) GmbH.
The project is commissioned by the German Federal Ministry for the Environment, Nature Conservation and Nuclear Safety (BMU) under the International Climate Initiative (IKI).
Current News Science & Technology
Lucy: First Mission to Trojan Asteroids
---
On 16th October 2021, Lucy spacecraft was launched from Cape Canaveral Space Force Station in Florida, USA.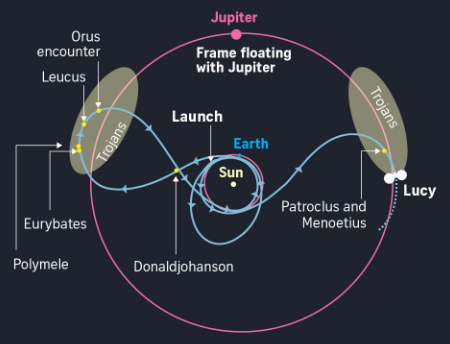 (Image Source: straitstimes.com)
Lucy will be the first spacecraft to study Jupiter's Trojan Asteroids.
As well as the Trojans, Lucy will do a fly-by of an asteroid in the solar system's main asteroid belt, called Donald Johanson in honor of the lead discoverer of the fossilized human ancestor known as Lucy, from which the NASA mission takes its name.
The fossilized human ancestor, "Lucy," whose skeleton provided unique insight into humanity's evolution – Lucy will revolutionize our knowledge of planetary origins and the formation of the solar system. The Lucy fossil, unearthed in Ethiopia in 1974.
Over the next 12 years, Lucy will fly by one main-belt asteroid and seven Trojan asteroids, making it the NASA's first single spacecraft mission in history to explore so many different asteroids. Lucy will investigate these "fossils" of planetary formation up close during its journey.
Lucy mission will allow scientists to explore two swarms of Trojan asteroids that share an orbit around the Sun with Jupiter.
What are Trojan Asteroids?
Scientific evidence indicates that Trojan asteroids are remnants of the material that formed giant planets.
The term "Trojan Asteroid" specifically refers to the asteroids co-orbital with Jupiter. The term "Trojan asteroid" is normally understood to specifically mean the Jupiter trojans because the first Trojans were discovered near Jupiter's orbit and Jupiter currently has by far the most known Trojans.
What Insights we can achieve through Trojan Asteroids?
Studying them can reveal previously unknown information about their formation and our solar system's evolution in the same way the fossilized skeleton of Lucy revolutionized our understanding of human evolution.
Trojan Destinations that will be mapped by Lucy
Lucy's Trojan destinations are trapped near Jupiter's Lagrange points – gravitationally stable locations in space associated with a planet's orbit where smaller masses can be trapped. One swarm of Trojans is ahead of the gas giant planet, and another is behind it. The asteroids in Jupiter's Trojan swarms are as far away from Jupiter as they are from the Sun.
How Lucy will Encounter Trojan Asteroids?
Lucy, the asteroid probe will make spaceflight history in another way - following a route that circles back to Earth three times for gravitational assists:

2022: The spacecraft's first Earth gravity assist in 2022 will accelerate and direct Lucy's trajectory beyond the orbit of Mars.
2024: The spacecraft will then swing back toward Earth for another gravity assist in 2024, which will propel Lucy toward the Donaldjohanson asteroid – located within the solar system's main asteroid belt – in 2025.Lucy will then journey toward its first Trojan asteroid encounter in the swarm ahead of Jupiter for a 2027 arrival.
2031: After completing its first four targeted flybys, the spacecraft will travel back to Earth for a third gravity boost in 2031, which will catapult it to the trailing swarm of Trojans for a 2033 encounter.
News Crux Important Days/Weeks
17 October: International Day for Eradication of Poverty
---
International Day for the Eradication of Poverty is observed every year on 17 October to raise awareness about the struggles of people living in poverty.
The theme for this year's observation is "Building Forward Together: Ending Persistent Poverty, Respecting all People & our Planet".
Building forward implies that not only is it ensured that no one is left behind but encouraging people to be an active participant in the decision-making process. Building forward means that all those structures of discrimination that pushes people off the edge are dismantled, relationship with nature is redefined a such is a system is built which gives importance to those moral and legal framework which ensure human dignity.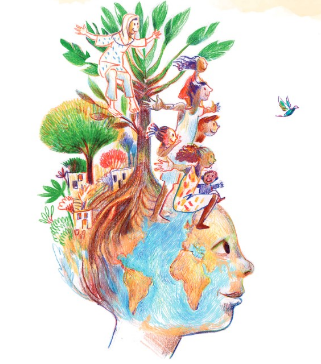 (Image Source: UN)

Poverty Facts and Figures
The COVID-19 pandemic is likely to have pushed between 143 and 163 million people into poverty in 2021.
The COVID-19 pandemic is expected to have increased poverty by 8.1% in 2020 relative to 2019 (from 8.4% to 9.1%).
The number of people living under the international poverty lines for lower and upper middle-income countries is projected to have increased in the poverty rate of 2.3 percentage points.
Almost half of the projected new poor will be in South Asia, and more than a third in Sub-Saharan Africa.
In the Middle East and North Africa, extreme poverty rates nearly doubled between 2015 and 2018, from 3.8 percent to 7.2 percent, spurred by the conflicts in the Syrian Arab Republic and the Republic of Yemen.
Current projections indicate that shared prosperity will have dropped sharply in nearly all economies in 2020–21, as the pandemic's economic burden is felt across the entire income distribution.
News Crux Important Days/Weeks
14 October: World Sight Day
---
The World Sight Day is observed annually on the Second Thursday of October.
The theme for World Sight Day 2021 is "Love your eyes".
Globally, at least 1 billion people have near or distance vision impairment that could be prevented or has yet to be addressed.
Unoperated cataract and uncorrected refractive error are the leading causes of vision impairment. Other causes such as age-related macular degeneration, glaucoma, diabetic retinopathy, infectious diseases of the eye, and trauma, however, cannot be ignored and need to be addressed.
Recently at the 74th World Health Assembly, Member States adopted two new global targets for eye care by 2030̶a 40 per cent increase in effective coverage of refractive errors and a 30 per cent increase in effective coverage of cataract surgery.

News Crux Awards In News
Indian Army wins gold medal in the Exercise Cambrian Patrol 2021
---
Indian Army, comprising of a team from 4/5 Gorkha Rifles (Frontier Force) won the Gold Medal in the latest Cambrian Patrol Exercise.
The Cambrian Patrol Exercise was organized at Brecon, Wales, UK.
The Ex Cambrian Patrol is sometimes referred to as the Olympics of Military Patrolling among several militaries across the globe. The competition is organized by the UK army and is considered as the ultimate test of human endurance, team spirit
The aim of the exercise is to test their leadership, self-discipline, courage, physical endurance, and determination.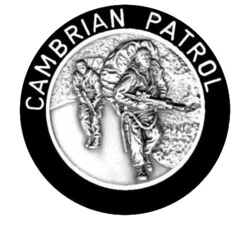 Sports In News Football
India wins SAFF Championship Title for 8th Time
---
India won the South Asian Football Federation (SAFF) Championship for eighth time defeating Nepal 3-0 in Male.
Indian Captain Sunil Chhetri's goal in the final game helped him level with Lionel Messi on 80 international goals.
This is the Indian football team's first title victory under head coach Igor Stimac.
The SAFF was founded in 1997, with Bangladesh, India, the Maldives, Nepal, Pakistan, and Sri Lanka. In 2000, they expanded to 7 members, adding Bhutan. In 2005, Afghanistan joined too, but they left in 2015.
The seven-member SAFF has its headquarters at Dhaka, Bangladesh.

News Crux Important Days/Weeks
15 October: International Day of Rural Women
---
The International Day of Rural Women is observed on 15 October.
This year's theme is "Rural women cultivating good food for all".
This year's theme highlights the role of rural women in agricultural production.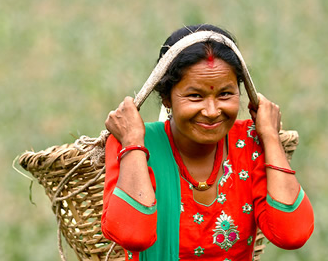 (Image Source: UNCTAD)

Current News National Social Issue & Social Justice
'Equality' to Women could reduce Malnourished People by 12-17%
---
Food systems worldwide depend on the labour of rural women.They raise and process crops, and prepare and distribute their products, ensuring that their families and communities are nourished.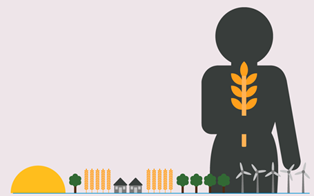 However, these same women often have less access to food, and suffer higher risk of hunger, malnutrition and food insecurity, when compared with men.
Discriminatory gender norms often see them eating last, or least, in the household, where they are also responsible for the greater share of unpaid caregiving and domestic work.
Improving the lives of rural women is key to fighting poverty and hunger. Giving women the same opportunities as men could rise agricultural productionby 2.5 to 4 per cent in the poorest regions and the number of malnourished people could be reduced by 12 to 17 percent.
Achieving gender equality and empowering women is not only the right thing to do but is a critical ingredient in the fight against extreme poverty, hunger and malnutrition.
This year's International Day of Rural Women (15 October), with the theme "Rural women cultivating good food for all" highlights the role of rural women in agricultural production and subsequent contribution towards fight against extreme poverty, hunger and malnutrition (critical role they play in feeding the world).
Contribution of Rural Women to Development
Women account for a substantial proportion of the agricultural labour force, including informal work, and perform the bulk of unpaid care and domestic work within families and households in rural areas. They make significant contributions to agricultural production, food security and nutrition, land and natural resource management, and building climate resilience.
On average, women make up more than 40 percent of the agricultural labour force in developing countries, ranging from 20 percent in Latin America to 50 percent or more in parts of Africa and Asia.
Smallholder agriculture produces nearly 80% of food in Asia and sub-Saharan Africa and supports the livelihoods of some 2.5 billion people.
Barriers Rural Women Face
Multi-Dimensional Poverty
Women and girls in rural areas suffer disproportionately from multi-dimensional poverty. While extreme poverty has declined globally, the world's 1 billion people, who continue to live in unacceptable conditions of poverty, are heavily concentrated in rural areas. Poverty rates in rural areas across most regions are higher than those in urban areas.
Discrimination/Exclusion
Access: Women farmers may be as productive and enterprising as their male counterparts but are less able to access land, credit, agricultural inputs, markets, and high-value agri-food chains and obtain lower prices for their crops. Women and girls in rural areas lack equal access to productive resources and assets, public services, such as education and health care, and infrastructure, including water and sanitation, while much of their labour remains invisible and unpaid, even as their workloads become increasingly heavy due to the out-migration of men.
Participation: Structural barriers and discriminatory social norms continue to constrain women's decision-making power and political participation in rural households and communities.
Exclusion: Globally, with few exceptions, every gender and development indicator for which data are available reveals that rural women fare worse than rural men and urban women and that they disproportionately experience poverty, exclusion, and the effects of climate change.
News Crux Important Days/Weeks
16 October: World Food Day
---
World Food Day (WFD) is observed on 16 October.
It is an initiative by the Food and Agricultural Organisation (FAO) of the United Nations.
This global event marks a day calling for worldwide awareness and collective action to combat the issue of hunger and ensure healthy diets for all.
The theme of this year's World Food Day, "Our actions are our future," calls on everyone to be a food hero contributing to the transformation of agri-food systems for Better Production, Better Nutrition, a Better Environment and a Better Life, leaving no one behind.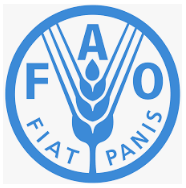 News Crux Important Days/Weeks
15 October: World Students Day
---
October 15 of every year is celebrated as World Students' Day in honour of former Indian president APJ Abdul Kalam, who was born on the same day in 1931.
The day aims to acknowledge the efforts of Kalam towards education and students. The United Nations Organisation (UNO) declared October 15 as World Students' Day in 2010.
This year, the theme for World Students' day is "Learning for people, planet, prosperity and peace", which aims to reaffirm the role of education as a fundamental right of every person across the world.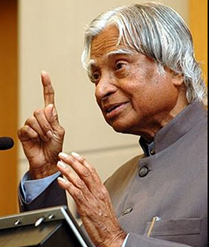 Current News International Reports,Survey And Index
Global Hunger Report 2021- A Flawed One: India
---
In the 2021 Global Hunger Index, India ranks 101st out of the 116 countries. Last year India was ranked at 94th.
With a score of 27.5, India has a level of hunger that is 'serious'.
The report was prepared jointly by Irish aid agency Concern Worldwide and German organisation Welt Hunger Hilfe.

Three Dimensions & Four Indicators of GHI
The Index tracks four indicators on three dimensions to measure progress toward Zero Hunger by 2030 at national, regional, and global levels.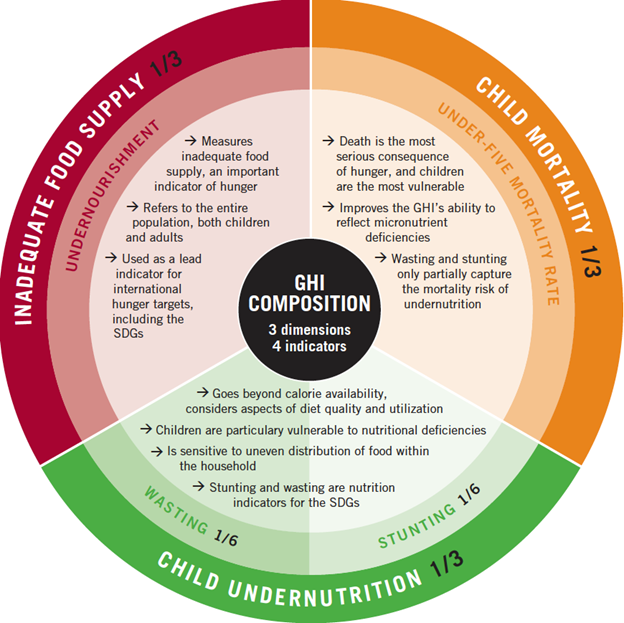 UNDERNOURISHMENT: the share of the population that is undernourished (that is, whose caloric intake is insufficient);
CHILD WASTING: the share of children under the age of five who are wasted (that is, who have low weight for their height, reflecting acute undernutrition);
CHILD STUNTING: the share of children under the age of five who are stunted (that is, who have low height for their age, reflecting chronic undernutrition); and
CHILD MORTALITY: the mortality rate of children under the age of five (in part, a reflection of the fatal mix of inadequate nutrition and unhealthy environments).
Based on the values of the four indicators the GHI determines hunger on a 100-point scale, where 0 is the best possible score (no hunger) and 100 is the worst.
Each country's GHI score is classified by severity, from low to extremely alarming.
Major Findings
Although GHI scores show that global hunger has been on the decline since 2000, progress is slowing. While the GHI score for the world fell 4.7 points, from 25.1 to 20.4, between 2006 and 2012, it has fallen just 2.5 points since 2012. After decades of decline, the global prevalence of undernourishment — one of the four indicators used to calculate GHI scores — is increasing. This shift may be a harbinger of reversals in other measures of hunger.
Somalia has the highest level of hunger according to the 2021 GHI ranking — its GHI score of 50.8 is considered extremely alarming.
It is preceded by five countries with levels of hunger that are alarming — Central African Republic, Chad, Democratic Republic of the Congo, Madagascar, and Yemen — and 31 countries that have serious levels of hunger.
India Specific Findings
As per this report, India's position on the first indicator, child mortality, has improved in 2021 compared with 2020. Position on two indicators, i.e., child wasting and child stunting, has remained unchanged in 2021 compared with 2020.
Only 15 Countries Fare Worse than India:These include Papua New Guinea (102), Afghanistan (103), Nigeria (103), Congo (105), Mozambique (106), Sierra Leone (106), Timor-Leste (108), Haiti (109), Liberia (110), Madagascar (111), Democratic Republic of Congo (112), Chad (113), Central African Republic (114), Yemen (115) and Somalia (116).
Behind Most of the Neighbouring Countries: Pakistan was placed at 92 rank, Nepal at 76 and Bangladesh also at 76.
India rejects GHI Findings
The Ministry of Women and Child Development termed the findings of the report "devoid of ground reality".
The factors that led to the criticism were
Unscientific Method: The methodology used by FAO is unscientific. They have based their assessment on the results of a 'four question' opinion poll, which was conducted telephonically by Gallup. The scientific measurement of undernourishment would require measurement of weight and Height.
Govt.'s Efforts not Considered: The report completely disregards Government's massive effort to ensure food security of the entire population during the covid period, verifiable data on which are available.
Questionable Questionnaire: The opinion poll does not have a single question on whether the respondent received any food support from the Government or other sources.
Representativeness in Question: The representativeness of even this opinion poll is doubtful for India and other countries. It is noted with surprise, from the FAO report 'The State of Food Security and Nutrition in the World 2021', that other four countries of this region – Afghanistan, Bangladesh, Nepal and Sri Lanka, have not been affected at all by Covid-19 pandemic induced loss of job/business and reduction in income levels, rather they have been able to improve their position on the indicator 'proportion of undernourished population'.
Current News Indian Economy Banking & Finance
RBI grants a Banking Licence to Unity Small Finance Bank
---
The Reserve Bank of India (RBI) has issued a Small Finance Bank (SFB) licence to 'Unity Small Finance Bank' - a consortium of Centrum Financial Services Limited (CFSL), the small business lending arm of the Centrum Group, and Resilient Innovations Private Limited (BharatPe), a fintech company.

This new bank license has been issued by the RBI after a gap of nearly 6 years.
RBI had accorded "in-principle" approval to CFSL, a wholly owned subsidiary of Centrum Capital, on June 18 to set up a small finance bank (SFB).
The grant of banking licence to USFBL sets the stage for RBI to place in the public domain a draft scheme of amalgamation of PMC Bank with the SFB.
With the establishment of USFBL, the number of SFBs in the country goes up to 12.
Rajnish Kumar, former Chairman of State Bank of India, has been appointed on its Board. He will also be the Chairman of the Board.
Other Small Finance Banks
Au Small Finance Bank Ltd.
Capital Small Finance Bank Ltd
Fincare Small Finance Bank Ltd.
Equitas Small Finance Bank Ltd
ESAF Small Finance Bank Ltd.
Suryoday Small Finance Bank Ltd.
Ujjivan Small Finance Bank Ltd.
Utkarsh Small Finance Bank Ltd.
North East Small finance Bank Ltd
Jana Small Finance Bank Ltd
Shivalik Small Finance Bank Ltd
Current News Indian Economy Infrastructure
'PFC' accorded "Maharatna" Status
---
On 12th October 2021, state-owned Power Finance Corporation Ltd (PFC) accorded the 'Maharatna' Status by Govt. of India.
Incorporated in 1986, PFC is the largest Infrastructure Finance Company today, exclusively dedicated to Power Sector under the administrative control of the Ministry of Power.
Maharatna CPSEs
Bharat Heavy Electricals Limited
Bharat Petroleum Corporation Limited
Coal India Limited
GAIL (India) Limited
Hindustan Petroleum Corporation Limited
Indian Oil Corporation Limited
NTPC Limited
Oil & Natural Gas Corporation Limited
Power Grid Corporation of India Limited
Steel Authority of India Limited
Power Finance Corporation Ltd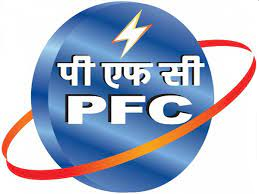 News Crux Defence/Military Exercises
17th Edition "Ex Yudh Abhyas 2021"
---
As part of the ongoing Indo-US Defence Cooperation, the Joint Military Training Exercise "Ex Yudh Abhyas 2021" will be conducted at Joint Base Elmendorf Richardson, Alaska (USA) from 15 to 29 October 2021.
The contingent, comprising of 350 personnel of an Infantry Battalion Group departed on 14 October 2021.
Exercise Yudh Abhyas is the largest running joint military training and defence cooperation endeavor between India and USA.
The previous version of this exercise was held at Mahajan Field Firing Ranges in Bikaner, Rajasthan in February 2021.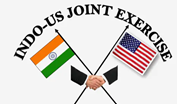 (Image Source: NDTV.com)

Current News National National Security
Union Home Ministry enhanced BSF's Power
---
On 11th October, the Union Home Ministry allowed the Border Security Force (BSF) to "arrest, search and seize" within 50 km from the international boundary in Assam, West Bengal and Punjab, Union Territories of Jammu and Kashmir and Ladakh.
Earlier, the BSF's limit was fixed up to 80 km from the International Boundary in Gujarat and 15 km in Rajasthan, Punjab, West Bengal and Assam.
The new order replaces a 2014 order under the BSF Act, 1968, which also covered the States of Manipur, Mizoram, Tripura, Nagaland and Meghalaya.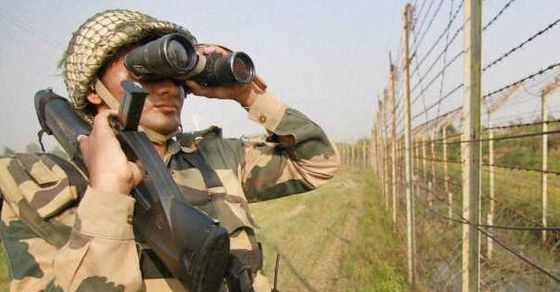 (Image Source: DD News)

News Crux Important Days/Weeks
International E-Waste Day: 14 October
---
International E-Waste Day (IEWD) is observed on 14th October.
The main purpose of this day is to promote the correct disposal of e-waste throughout the world with the aim to increase re-use, recovery and recycling rates.
The theme for 2021 International E-Waste Day (IEWD) is "Consumer is the key to Circular Economy!" This will focus on the crucial part each of us has in making circularity a reality for e-products.
According to the UN, in 2021 each person on the planet will produce on average 7.6 kg of e-waste, meaning that a massive 57.4 million tonnes will be generated worldwide.
Only 17.4 per cent of this electronic waste containing a mixture of harmful substances and precious materials will be recorded as being properly collected, treated and recycled.
Many initiatives are taken to tackle this growing concern, but none of them can be fully effective without the active role and correct education of consumers.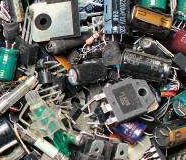 Current News International Bilateral, Regional And Global Groupings
60th Anniversary of Non-Aligned Movement
---
Recently, a two-day (11-12 October 2021) summit was organized at Belgrade, the capital of Serbia to observe the 60th anniversary of Non-Aligned Movement.
Azerbaijan's President Ilham Aliyev chaired the summit via a video link.
The last summit was held in the capital Baku in 2019, hosted by Azerbaijan, which was included in the Non-Aligned Movement in 2011 and is the current secretary-general.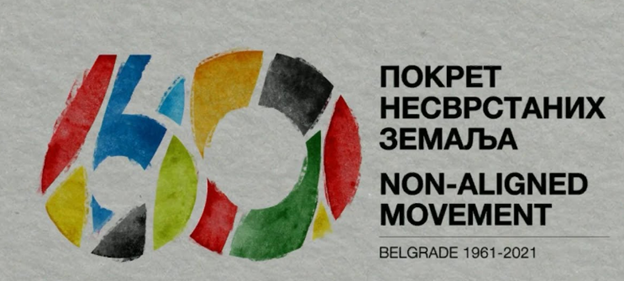 About NAM
The Non-Aligned Movement (NAM) is a forum of 120 developing world states that are not formally aligned with or against any major power bloc.
After the United Nations, it is the largest grouping of states worldwide.
The movement originated in the 1950s as an effort by some countries to avoid the polarized world of the Cold War between the pro-Soviet communist countries belonging to the Warsaw Pact, and the pro-American capitalist countries belonging to NATO.
Drawing on the principles agreed at the Bandung Conference in 1955, the Non-Aligned Movement was established in 1961 in Belgrade, Yugoslavia through an initiative of the Indian Prime Minister Jawaharlal Nehru, Yugoslav President Josip Broz Tito, Egyptian President Gamal Abdel Nasser, Ghanaian President Kwame Nkrumah and Indonesian President Sukarno.
Objective of the Organisation
The purpose of the organization was enumerated by Fidel Castro in his Havana Declaration of 1979 as to ensure "the national independence, sovereignty, territorial integrity and security of non-aligned countries" in their "struggle against imperialism, colonialism, neo-colonialism, racism, and all forms of foreign aggression, occupation, domination, interference or hegemony as well as against great power and bloc politics."
News Crux Important Days/Weeks
13 October: International Day for Disaster Risk Reduction
---
Observed annually on 13 October, the day celebrates how individuals are raising awareness about the importance of reining in the risks they face, as well as reducing their exposure to disasters.
This year, the theme for the International Day for Disaster Risk Reduction is "International co-operation for developing countries to reduce their disaster risk and disaster losses".
The theme highlights best practices and examples of international cooperation that have a positive impact on the lives of people who live in disaster-prone parts of the world i.e. reducing the numbers of people affected by man-made and natural hazards, in line with Target F of the Sendai Framework for Disaster Risk Reduction 2015-2030.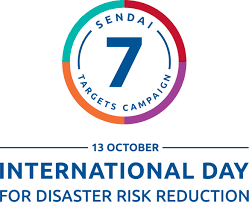 Global Target 'F' for the Year 2021 (Sendai Framework)
Out of the seven set targets for seven years (2016-2022), this year's target is towards "Substantially enhance international cooperation to developing countries through adequate and sustainable support to complement their national actions for implementation of this framework by 2030".
Global Initiative towards Disaster Risk
The Sendai Framework for Disaster Risk Reduction 2015-2030 (Sendai Framework) was the first major agreement of the post-2015 development agenda and provides Member States with concrete actions to protect development gains from the risk of disaster.
The Sendai Framework works hand in hand with the other 2030 Agenda agreements, including The Paris Agreement on Climate Change, The Addis Ababa Action Agenda on Financing for Development, the New Urban Agenda, and ultimately the Sustainable Development Goals.
It was endorsed by the UN General Assembly following the 2015 Third UN World Conference on Disaster Risk Reduction (WCDRR), and advocates for: The substantial reduction of disaster risk and losses in lives, livelihoods and health and in the economic, physical, social, cultural and environmental assets of persons, businesses, communities and countries.
It recognizes that the State has the primary role to reduce disaster risk but that responsibility should be shared with other stakeholders including local government, the private sector and other stakeholders.
Sports In News Football
'Ibha': Mascot for FIFA U-17 Women's World Cup 2022
---
On 11th October 2021, the Fédération Internationale de Football Association (FIFA) unveiled 'Ibha' as the official mascot of FIFA U-17 Women's World Cup 2022 – to be held in India.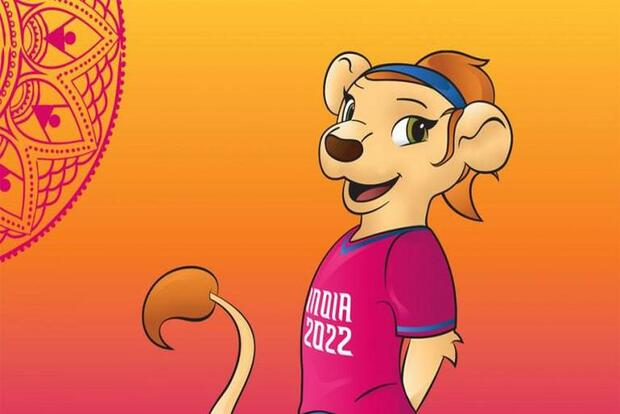 About the Mascot
Ibha, an Asiatic lioness, was unveiled on the day coinciding with the International Day of the Girl Child (11 October).
It represents "Nari Shakti", or women power.
Ibha is a strong, playful and charming lioness that aims to inspire and encourage women and girls by using teamwork, resilience, kindness and empowering others.
In addition to the meaning behind her name, which approximately translates in Khasi language as "one with good vision or judgement", Ibha also wants to encourage girls in India and around the world to take the right decisions and reach their full potential.
Sports In News Shooting
Indian becomes Table-topper at ISSF Junior World Championship
---
India won 43 medals to finish on top in the ISSF Junior World Championship held in Lima (Capital of Peru).
India concluded the meet with 17 Gold, 16 silver and 10 bronze medals.
The USA finished second on the medal table with 21 medals including six gold, eight-silver and six bronze.
Manu Bhaker was the most successful Indian athlete who won four-gold and one bronze medal.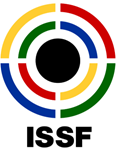 News Crux Awards In News
Satyajit Ray Award
---
Well-known Telugu filmmaker B Gopal, alias Bejawada Gopal, has been chosen for the fourth Satyajit Ray Award for his overall contribution to the Indian cinema.
Gopal has directed 30 films Telugu films and two Hindi moves in his decades-long career.
Instituted by the Satyajit Ray Film Society Kerala, a state-based organisation, the award comprises Rs 10,000 cash prize, a memento and plaque.
Eminent filmmaker and Dada Saheb Phalke awardee, Adoor Gopalakrishnan, actress Madhabi Mukherjee and producer Mohan G were the earlier recipients of the honour.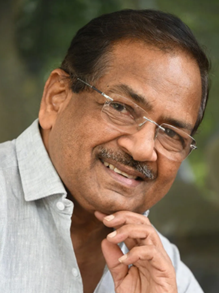 News Crux Organisation In News
Indian Space Association (ISpA)
---
On 11th October 2021, the Indian Space Association (ISpA) was launched.
The Indian Space Association (ISpA) is the premier industry association of space and satellite companies.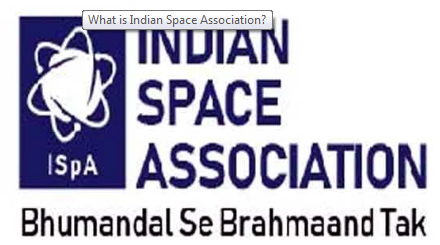 Aim & Objective
ISpA aims to contribute to the Government of India's vision of making India Atmanirbhar and a global leader in the space arena, which is fast emerging as the next growth frontier for mankind.
The association will engage with stakeholders across the ecosystem for the formulation of an enabling policy framework that fulfils the Government's vision.
ISpA will also work towards building global linkages for the Indian space industry to bring in critical technology and investments into the country to create more high skill jobs.
ISpA is represented by leading home grown and global corporations with advanced capabilities in the space and satellite technologies.
Members
Its founding members include Bharti Airtel, Larson & Toubro, Nelco (Tata Group), OneWeb, Mapmyindia, Walchandnagar Industries and Alpha Design Technologies.
Other core members include Godrej, Hughes India, Ananth Technology Limited, Azista-BST Aerospace Private Limited, BEL, Centum Electronics, Maxar India.
Chairman: Mr. Jayant Patil, Whole time Director - Defence & Smart Technologies, is the first Chairman of ISpA
Vice Chairman: Mr. Rahul Vatts, Chief Regulatory Officer Bharti Airtel and Director – OneWeb India is the Vice Chairman
Director General: Lt Gen. A.K. Bhatt (Retd) is the Director General of the Association.
Current News Indian Economy Agriculture & Allied Sector
'Kanyakumari Clove' Gets GI Tag
---
The clove grown in the hills of Kanyakumari district in Tamil Nadu has been awarded a geographical indication (GI).
Due to the moderate temperature prevailing in Kanyakumari district, the fragrances in the cloves evaporate in small quantities, thus making it possible to obtain concentrated essential oils.
The total production of cloves in India is 1,100 metric tons. Of this, 1,000 metric tons is produced in Tamil Nadu every year. Kanyakumari district alone produces 750 metric tons of cloves.
Cloves cultivated in Kanyakumari district are rich in Eugenol Acetate, a chemical that is highly available in essential oils.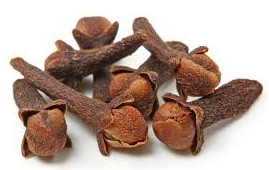 News Crux Awards In News
Nobel Prize for Economics 2021
---
United States-based economists David Card, Joshua Angrist and Guido Imbens were awarded the 2021 Nobel Prize in economics for their pioneering the use of "natural experiments" to understand the causal effects of economic policy and other events.
David Card took half the prize "for his empirical contributions to labour economics".
Angrist and Imbens shared the other half "for their methodological contributions to the analysis of causal relationships".
The Nobel Prize for economics this year recognizes pivotal research that upended long-standing beliefs about the effects of minimum wage increases and influxes of immigrant workers.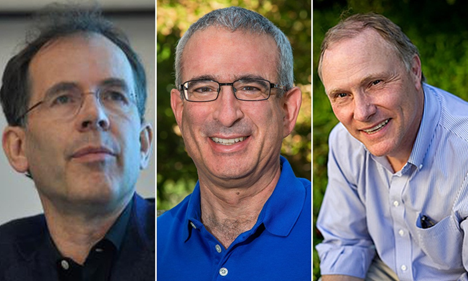 (Image Source: Daily Mail)

What are Natural Experiments?
Natural experiments use real-life situations to work out effects on the world, an approach that has spread to other fields and revolutionised empirical research.
Some Findings of their Studies
An increase in the minimum wage had no effect on the number of employees.
An influx of immigrants into a city doesn't cost native workers jobs or lower their earnings, though earlier immigrants can be negatively affected.
Increased immigration can have a positive impact on income for people born in the country.
About the Prize
The prize, formally known as the Sveriges Riksbank Prize in Economic Sciences in Memory of Alfred Nobel.
Laureates in the Memorial Prize in Economics are selected by the Royal Swedish Academy of Sciences.
It was first awarded in 1969 to Dutch economist Jan Tinbergen and Norwegian economist Ragnar Frisch.
Indian to win Nobel Prize in Economics
Amartya Sen: In 1998, Amartya Sen became first Indian to win the Nobel "For his contributions to welfare economics".
India-born Person to win Nobel Prize in Economics
Abhijit Banerjee: In 2019, Abhijit Banerjee (United States) won the Economics Nobel "For their experimental approach to alleviating global poverty".
News Crux Ecology & Environment
NTCA approves 4th Tiger Reserve of Chhattisgarh
---
On 5th October 2021, the National Tiger Conservation Authority (NTCA) approved the Chhattisgarh government's proposal to declare the combined areas of the Guru Ghasidas National Park and Tamor Pingla Wildlife Sanctuary as a Tiger Reserve.
The new Reserve is located in the northern part of the state, bordering Madhya Pradesh and Jharkhand.
This will be the fourth Tiger Reserve in Chhattisgarh, after the Udanti-Sitanadi, Achanakmar, and Indravati Reserves.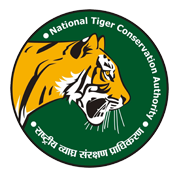 News Crux Important Days/Weeks
11 October: International Day of the Girl Child
---
The International Day of the Girl Child is observed annually to raise awareness of issues facing girls internationally surrounding education, nutrition, child marriage, and legal and medical rights.
The theme for 2021 International Day of the Girl Child is "Digital generation. Our generation".
This year's theme calls for equal access to the internet and digital devices for girls' and targeted investments to facilitate opportunities for girls' to safely and meaningfully access, use, lead and design technology.
Women and girls represent half of the world's population and, therefore, also half of its potential. Gender equality, besides being a fundamental human right, is essential to achieve peaceful societies, with full human potential and sustainable development. Moreover, it has been shown that empowering women spurs productivity and economic growth.

News Crux Important Days/Weeks
10 October: World Mental Health Day
---
Celebrated every year on October 10, the day is aimed at raising awareness about mental health.
The campaign slogan for this year's observation is "Mental health care for all: let's make it a reality".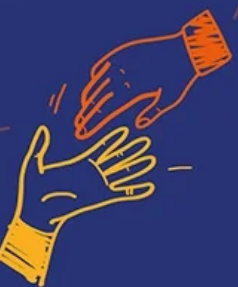 News Crux Awards In News
Lal Bahadur Shastri National Award for Excellence
---
The Vice President Shri M Venkaiah Naidu presented the 22nd Lal Bahadur Shastri National Award for Excellence to eminent pulmonologist and Director of the All India Institute of Medical Sciences (AIIMS), Dr. Randeep Guleria.
Dr. Randeep Guleria was awarded for his stellar role in creating awareness about the pandemic in recent times.
The Lal Bahadur Shastri National Award is an annual prestigious award instituted from Lal Bahadur Shastri Institute of Management, Delhi.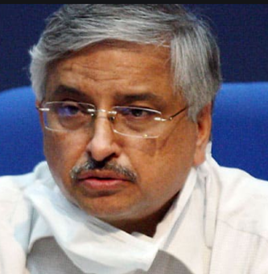 News Crux Awards In News
Prani Mitra Awards 2021
---
The two-day National conference for zoo directors and veterinarians organized by Central Zoo Authority (CZA) and hosted by Sardar Patel Zoological Park, Kevadia, Gujarat.
At the conference, the CZA gave away Prani Mitra Awards - that are given every year under 4 categories.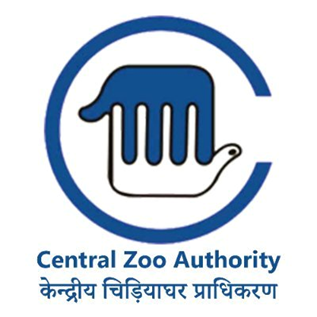 Category & Winners
Outstanding Animal Keeper: Shrimati Lakhidevi, Bhagwan Birsa zoological Park, Ranchi Jharkhand.
Outstanding Educationist/ Biologist: Shri Harpal Singh, Educationist Mahendra Chaudhary Zoological Park Chatbir Punjab.
Outstanding Veterinarian: DrIlliyaraja Agra Bear Rescue Facility, Uttar Pradesh
Outstanding Director: Dr Vibhu Prakash Mathur, Director Vulture Conservation Breeding Centre, Pinjore Haryana.
News Crux Awards In News
Aryabhata Award 2021
---
The Chairman of DRDO Dr G Satheesh Reddy has been conferred the prestigious Aryabhata Award for his outstanding life-time contribution to the promotion of astronautics in India.
Dr G Satheesh Reddy is a pioneer in the area of R&D of advanced avionics, navigation and missile technologies. He has contributed immensely to strategic and tactical missile systems and helped the country become self-reliant in critical defence technologies.
The Aryabhata Award is an annual award, presented to individuals with notable lifetime contributions in the field of astronautics and aerospace technology in India.
It was instituted by the Astronautical Society of India (ASI).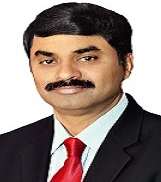 (Image Source: DRDO)

Terms In-Vogue
Open Network for Digital Commerce (ONDC)
---
The Department for Promotion of Industry and Internal Trade (DPIIT), Ministry of Commerce and Industry has initiated a project on Open Network for Digital Commerce (ONDC). The task has been assigned to Quality Council of India (QCI).
ONDC aims at promoting open networks developed on open sourced methodology, using open specifications and open network protocols independent of any specific platform. ONDC is expected to digitize the entire value chain, standardize operations, promote inclusion of suppliers, derive efficiencies in logistics and enhance value for consumers.
Terms In-Vogue
Track One Diplomacy
---
Track One Diplomacy or Official Diplomacy is an instrument of foreign policy for the establishment and development of contacts between the governments of different states through the use of intermediaries mutually recognized by the respective parties.
Terms In-Vogue
Track Two Diplomacy
---
Traditional diplomacy or Track One Diplomacy has for a long time been complemented by another form of diplomacy called Track Two Diplomacy. Montville coined the phrase 'Track Two Diplomacy'. According to him, Track Two Diplomacy is an "unofficial, informal interaction between members of adversary groups or nations that aim to develop strategies, to influence public opinion, organize human and material resources in ways that might help resolve their conflict".
News Crux Awards In News
Nobel Prize in Literature 2021
---
Tanzania's novelist Abdulrazak Gurnah won the 2021 Nobel Prize in literature for his works exploring the effects of colonialism and the experiences of refugees.
The Zanzibar-born writer, who is based in the UK, is best known for his novels "Paradise" (1994), "Desertion" (2005) and "By the Sea" (2001).
Gurnah's novel 'Paradise' was shortlisted for the Booker Prize.
The American poet Louise Glück won the 2020 Nobel Prize in literature.
The Nobel Prize in Literature is awarded by the Swedish Academy.
Miscellaneous Facts
Gurnah is the fifth writer from Africa to win — joining Wole Soyinka, Naguib Mahfouz, Nadine Gordimer and J.M. Coetzee.
In its 120-year history, only 16 women have won the Nobel Prize in literature. Until today, the last Black person awarded the prize was Toni Morrison in 1993.
First Person to win Nobel in Literature: In 1901, French poet and essayist Sully Prudhomme was the first person to be awarded the Nobel Prize in Literature.
First Woman to win Nobel in Literature: Selma Lagerlöf from Sweden was the first woman to win the Nobel Prize for literature in 1909.
First Indian to win Nobel in Literature: In 1913, Rabindranath Tagore won the first Nobel Prize for India in Literature.
India born Author to win Nobel in Literature: In 1907, Rudyard Kipling an India born (born in Bombay, British India) United Kingdom national won Nobel Prize in Literature.
News Crux Awards In News
Nobel Peace Prize 2021
---
The Norwegian Nobel Committee has decided to award the Nobel Peace Prize for 2021 to Maria Ressa (Philippines) and Dmitry Muratov (Russia) for their efforts to safeguard freedom of expression, which is a precondition for democracy and lasting peace.
Maria Ressa uses freedom of expression to expose abuse of power, use of violence and growing authoritarianism in her native country, the Philippines. In 2012, she co-founded Rappler, a digital media company for investigative journalism, which she still heads. As a journalist and the Rappler's CEO, Ressa has shown herself to be a fearless defender of freedom of expression. Rappler has focused critical attention on the Duterte regime's controversial, murderous anti-drug campaign. The number of deaths is so high that the campaign resembles a war waged against the country's own population. Ms Ressa and Rappler have also documented how social media is being used to spread fake news, harass opponents and manipulate public discourse.
Dmitry Andreyevich Muratov has for decades defended freedom of speech in Russia under increasingly challenging conditions. In 1993, he was one of the founders of the independent newspaper Novaja Gazeta. Since 1995 he has been the newspaper's editor-in-chief for a total of 24 years. Novaja Gazeta is the most independent newspaper in Russia today, with a fundamentally critical attitude towards power. The newspaper's fact-based journalism and professional integrity have made it an important source of information on censurable aspects of Russian society rarely mentioned by other media. Since its start-up in 1993, Novaja Gazeta has published critical articles on subjects ranging from corruption, police violence, unlawful arrests, electoral fraud and "troll factories" to the use of Russian military forces both within and outside Russia.
Current News Science & Technology New Technology
Nobel Prize in Chemistry 2021
---
Benjamin List (Germany) and David W.C. MacMillan (USA) were announced joint winners of Nobel Prize in Chemistry 2021 "for the development of asymmetric organocatalysis".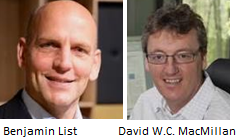 (Image Source: cen.acs.org)
Research
The type of catalysis developed independently by Benjamin List and David MacMillan, called organocatalysis, uses small organic molecules that are generally both environmentally friendly and inexpensive to produce. The use of organocatalysts has rapidly expanded since 2000. This is largely due to their ability to drive asymmetric synthesis.
List and MacMillan have shown that organic catalysts can be used for a wide range of chemical reactions. Using this approach, researchers can construct anything from new drugs to molecules that can capture light in solar cells.
Work of Benjamin List
Many enzymes catalyze chemical reactions without the help of metals. Instead, the reactions are mostly driven by a small number of amino acids in the enzyme. Benjamin List wondered whether amino acids have to be part of an enzyme to catalyze a chemical reaction. He tested whether proline could catalyze an intermolecular aldol reaction—which it did. List showed not only that proline is an efficient catalyst, but also that it can be used in asymmetric catalysis. Compared to metals and enzymes, proline is very simple, cheap, and environmentally friendly.
Work of David MacMillan
David MacMillan had worked on improving asymmetric catalysis using metals. However, many metal-based catalysts are easily destroyed by moisture, which hinders their use in large-scale industrial manufacturing. MacMillan developed simple organic molecules that could temporarily provide or accommodate electrons—similar to metals. This was achieved by choosing compounds that can form an iminium ion. He found that a chiral imidazolidinone can catalyze a Diels-Alder reaction between α,β-unsaturated aldehydes and cyclopentadiene in this way. MacMillan coined the term organocatalysis to describe the general method.
Current News Science & Technology
Nobel Prize in Medicine 2021
---
Two U.S.-based scientists were awarded the Nobel Prize in physiology or medicine on October 4 for their discovery of the receptors that allow humans to feel temperature and touch.
David Julius and Ardem Patapoutian focused their work on the field of somatosensation that is the ability of specialised organs such as eyes, ears and skin to see, hear and feel.
David Julius utilised capsaicin, a pungent compound from chili peppers that induces a burning sensation, to identify a sensor in the nerve endings of the skin that responds to heat.
Ardem Patapoutian used pressure-sensitive cells to discover a novel class of sensors that respond to mechanical stimuli in the skin and internal organs.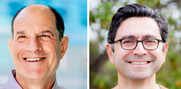 Current News Science & Technology
Nobel Prize in Physics 2021
---
The Nobel Prize in Physics 2021 was awarded "for groundbreaking contributions to our understanding of complex systems" with one half jointly to Syukuro Manabe (Japan) and Klaus Hasselmann (Germany) "for the physical modelling of Earth's climate, quantifying variability and reliably predicting global warming" and the other half to Giorgio Parisi (Italy) "for the discovery of the interplay of disorder and fluctuations in physical systems from atomic to planetary scales."
Syukuro Manabe and Klaus Hasselmann laid the foundation of our knowledge of the Earth's climate and how humanity influences it. Giorgio Parisi is rewarded for his revolutionary contributions to the theory of disordered materials and random processes.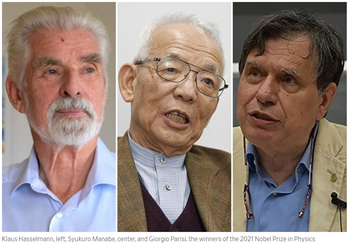 (Image Source: The Wall Street Journal)

What are Complex Systems?
Complex systems are characterised by randomness and disorder and are difficult to understand. This year's Prize recognises new methods for describing them and predicting their long-term behaviour.
Contribution of the Trio
Syukuro Manabe: One complex system of vital importance to humankind is Earth's climate. Syukuro Manabe demonstrated how increased levels of carbon dioxide in the atmosphere lead to increased temperatures at the surface of the Earth. In the 1960s, he led the development of physical models of the Earth's climate and was the first person to explore the interaction between radiation balance and the vertical transport of air masses. His work laid the foundation for the development of current climate models.
Klaus Hasselmann: Klaus Hasselmann created a model that links together weather and climate, thus answering the question of why climate models can be reliable despite weather being changeable and chaotic. He also developed methods for identifying specific signals, fingerprints that both natural phenomena and human activities imprint in the climate. His methods have been used to prove that the increased temperature in the atmosphere is due to human emissions of carbon dioxide.
Giorgio Parisi: He discovered hidden patterns in disordered complex materials. His discoveries are among the most important contributions to the theory of complex systems. They make it possible to understand and describe many different and apparently entirely random materials and phenomena, not only in physics but also in other, very different areas, such as mathematics, biology, neuroscience and machine learning.
Terms In-Vogue
Udyog Aadhaar
---
It is a twelve digit Unique Identification Number provided by the Ministry of Micro, Small and Medium Enterprises, Government of India for small and medium enterprises, beginning in September 2015. It is also known as Aadhaar for Business.
Terms In-Vogue
Firmina
---
It is a sub-sea cable network proposed by Google - that will connect the East Coast of the U.S. and Las Toninas, Argentina — with additional landings in Brazil and Uruguay. The idea here is to provide users in South America with improved low-latency access to Google's portfolio of consumer and cloud services.
Terms In-Vogue
'Matariki'
---
The New Zealand government has announced to celebrate 'Matariki' as a public holiday beginning on June 24, 2022.
Matariki signals the Māori New Year. It is a time of renewal and celebration in New Zealand that begins with the rising of the Matariki star cluster.
Terms In-Vogue
Heat Dome
---
According to National Oceanic and Atmospheric Administration (NOAA) of US department of commerce, a heat dome occurs when the atmosphere traps hot ocean air like a lid or cap.
The phenomenon begins when there is a strong change (or gradient) in ocean temperatures. In the process known as convection, the gradient causes more warm air, heated by the ocean surface, to rise over the ocean surface.
As prevailing winds move the hot air east, the northern shifts of the jet stream trap the air and move it toward land, where it sinks, resulting in heat waves.
Terms In-Vogue
Zen Garden
---
The Japanese rock garden or "dry landscape" garden, often called a zen garden, creates a miniature stylized landscape through carefully composed arrangements of rocks, water features, moss, pruned trees and bushes, and uses gravel or sand that is raked to represent ripples in water.
Zen is a Japanese school of Mahayana Buddhism emphasizing the value of meditation and intuition rather than ritual worship or study of scriptures. Zen in Japan is meditation in India.
Current News National Plan/Policy
Narcotic Drugs and Psychotropic Substances Act 1985
---
Over 72,000 cases were registered across the country under the Narcotic Drugs and Psychotropic Substances (NDPS) Act, that is, more than 8 cases every hour through the year.
About Narcotic Drugs and Psychotropic Substances Act, 1985
It was enacted in 1985 to fulfill India's treaty obligations under the Single convention on Narcotic Drugs and Psychotropic Substances, United Nations Convention Against Illicit Traffic in Narcotic Drugs and Psychotropic Substances.
It prohibits any individual from engaging in any activity consisting of production, cultivation, sale, purchase, transport, storage, and/or consumption of any narcotic drug or psychotropic substance.
The NDPS Act regulates and bans use of any drugs except for medicinal purposes, prescribing stringent punishment for violators
Objectives
To take measures for preventing, combating and regulation of operations relating to narcotic drugs and psychotropic substances.
To provide for the forfeiture of property derived from or used in, illicit traffic in narcotic drugs and psychotropic substances.
To implement the provisions of the International conventions on Narcotic Drugs and Psychotropic Substances and for all the relevant matters.
To add or omit the list of psychotropic substances
Applicability
The NDPS Act prohibits a person from manufacture / production / cultivation/ possession/ sale / purchase / transport / store / consume any narcotic drug or psychotropic substance without due permission from the appropriate authorities.
Narcotic Drugs
Narcotic Drug means coca leaf, cannabis (hemp), opium, popy straw and includes all manufactured drugs.
Psychotropic Substances
Psychotropic substance means any substance, natural or synthetic, or any natural material or any salt or preparation of such substance or material included in the list of psychotropic substances specified in the Schedule.
Essential Narcotic Drug
Itincludes isomers, within specific chemical designation, the esters, ethers and salts of these drugs, including salts of esters, ethers and isomers, whenever existence of such substance is possible and any other narcotic substance or preparation which the Central Government may, by notification in the Official Gazette, declare to be a manufactured drug.
The term 'essential narcotic drug' has been inserted by NDPS (Amendment) Act, 2014 vide SRO 1183(E), dated 30.4.2014.
Examples: Codeine, Hydrocodone, Oxy-codone, Fentanyl, Methadone and Morphine.
Punishment for Possession/Use of Drugs under NDPS Act
Punishment prescribed under the NDPS Act is based on the quantity of drugs seized. Following amendments, it "grades punishment into three categories depending on the quantity of drugs seized and also provides for judicial discretion as far as the severity of punishment is concerned".
To take the example of cannabis, the punishment for the cultivation of any cannabis plant may extend to rigorous imprisonment for up to 10 years and can also involve a fine which may extend to Rs 1 lakh.
Further, the production, manufacture, possession, sale, purchase, transportation and illegal trafficking of cannabis envisages punishment based on the quantity seized.
Thus, punishment for the seizure of a "small quantity" of cannabis can involve rigorous imprisonment of up to one year and include a fine of up to Rs 10,000. When the seizure is of a "quantity lesser than commercial quantity but greater than small quantity", the convict can be awarded rigorous imprisonment of up to 10 years and be asked to pay a fine of up to Rs 1 lakh.
Possession of a commercial quantity of cannabis is to be punished with rigorous imprisonment for a term that "shall not be less than 10 years but which may extend to 20 years" while a fine "which shall not be less than one lakh rupees but which may extend to two lakh rupees" can also be imposed with the court authorised to also "impose a fine exceeding two lakh rupees".
In Section 27, the Act also deals with punishment for consumption of "any narcotic drug or psychotropic substance", laying down that when the drug consumed is "cocaine, morphine, diacetylmorphine or any other narcotic drug or any psychotropic substance", the punishment would involve "rigorous imprisonment for a term which may extend to one year, or with fine which may extend to twenty thousand rupees".
For any other drug not included in the above list, the punishment will be for up to six months, and can include a fine of up to Rs 10,000.
The Act takes a serious view vis-a-vis repeat offenders, prescribing rigorous imprisonment of up to "one and one-half times of the maximum term" of imprisonment for that offence and also a fine "which shall extend to one and one-half times of the maximum amount" of fine.
Repeat offenders are also liable to even face the death penalty if they are convicted again of a similar offence depending on the quantity of drugs seized.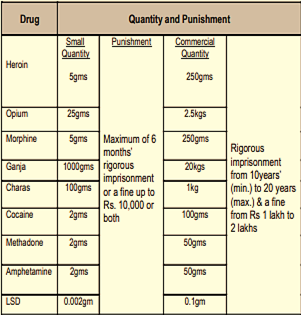 Fact Sheet National
Gold Reserves in the Country
---
As per National Mineral Inventory data, the total reserves/resources of gold ore (primary) in the country have been estimated at 501.83 million tonnes as on 1.4.2015; Out of these, 17.22 million tonnes were placed under reserves category and the remaining 484.61 million tonnes under remaining resources category.
In India, largest resources of gold ore (primary) are located in Bihar (44%) followed by Rajasthan (25%), Karnataka (21%), West Bengal (3%), Andhra Pradesh (3% ), Jharkhand (2 %). The remaining 2% resources of ore are located in Chhattisgarh, Madhya Pradesh, Kerala, Maharashtra and Tamil Nadu.
Fact Sheet Ecology & Environment
Renewable Energy Capacity Building
---
The Government has set a target for achieving 175 GW Renewable Energy (RE) capacity (excluding large hydro) by the year 2022.
So far, 96.95 GW of cumulative installed RE capacity (excluding large hydro) has been achieved as on June 30, 2021 in the country.
The generation of conventional electrical energy has decreased from 1249.33 Billion Units (BUs) in 2018-19 to 1234.61 BUs in 2020-21 despite increase in total electricity generation from 1376.09 BUs to 1381.85 BUs.
Terms In-Vogue
Gain-of-function Research
---
The Wuhan Institute of Virology was said to have conducted gain-of-function research on coronaviruses. In virology, gain-of-function research involves deliberately altering an organism in the lab, altering a gene, or introducing a mutation in a pathogen to study its transmissibility, virulence and immunogenicity.
Terms In-Vogue
Yerrapalli Formation
---
The Yerrapalli Formation is a Triassic rock formation consisting primarily of mudstones that outcrops in the Pranhita–Godavari Basin in southeastern India. The Yerrapalli Formation preserves fossils of freshwater and terrestrial vertebrates as well as trace fossils of invertebrates. Recently, an international team of paleontologists has thrown light on a carnivorous reptile in this region that lived 240 million years ago named as Bharitalasuchus tapani.
Terms In-Vogue
Northern Limit of Monsoon
---
The Northern Limit of Monsoon (NLM) is the northernmost boundary of India up to which Monsoon rains have advanced on any given day. NLM is directly related to the onset and advance of Monsoon. The term NLM starts flowing right from the onset to the withdrawal of Monsoon.
Current News National Plan/Policy
Swachh Bharat Mission-Urban 2.0 & AMRUT 2.0
---
On 1st October, 2021, the government launched the Swachh Bharat Mission-Urban (SBM-U) 2.0 and Atal Mission for Rejuvenation and Urban Transformation (AMRUT) 2.0 .
In pursuance of the Prime Minister's vision, the schemes, with an outlay of about ₹ 4.4 Lakh Crore, will adopt 'Universal Approach' and make a move towards 'Saturation' in sanitation and water availability in all Urban Local Bodies (ULBs).
About Swachh Bharat Mission-Urban 2.0
SBM-U 2.0 envisions to make all cities 'Garbage Free' and ensure grey and black water management in all cities.
Focus
The Mission will focus on source segregation of solid waste, utilizing the principles of 3Rs (Reduce, Reuse, Recycle), scientific processing of all types of municipal solid waste and remediation of legacy dumpsites for effective solid waste management.
It will focus on ensuring complete access to sanitation facilities to serve additional population migrating from rural to urban areas in search of employment and better opportunities over the next 5 years.
Key Components
Complete liquid waste management in cities in less than 1 lakh population – a new component introduced under SBM-Urban 2.0 will ensure that all wastewater is safely contained, collected, transported and treated so that no wastewater pollutes our water bodies.
Under the Sustainable Solid Waste Management, greater emphasis will be on source segregation.
Material Recovery Facilities and waste processing facilities will be set up, with a focus on phasing out single use plastic.
Construction & demolition waste processing facilitieswill be set upand mechanical sweepers deployedin National Clean Air Programme cities and in cities with more than 5 lakh population. Remediation of all legacy dumpsites will be another key component of the Mission.
Impact
It is expected that under Swachh Bharat Mission-Urban 2.0, all statutory towns will become at least ODF+; and all cities with <1 lakh population ODF++. Systems and processes will be in place so that all waste water is safely treated and optimally reused and no untreated wastewater pollutes water bodies.
Regarding the Solid Waste Management, it is expected that all cities will achieve at least 3-star Garbage Free certification under SBM-U 2.0.


Atal Mission For Rejuvenation And Urban Transformation (AMRUT) 2.0
AMRUT 2.0 aims to provide 100% coverage of water supply to all households in around 4,700 urban local bodies by providing about 2.68 crore tap connections and 100% coverage of sewerage and septage in 500 AMRUT cities by providing around 2.64 crore sewer/ septage connections, which will benefit more than 10.5 crore people in urban areas.
Focus
Mission has a reform agenda, with focus on strengthening of urban local bodies and water security of the cities.
Major reforms include rejuvenation of water bodies, rain water harvesting, reducing Non-Revenue Water (NRW), meeting 40% industrial water demand through recycled used water, dual piping system for bulk users through building bye-laws, Unlocking value & improving land use efficiency through proper master planning, improving credit rating & accessing market finance including issuance of municipal bonds and implementation Online Building Permission System under EoDB.
Key Components
There will be several defining features of AMRUT-2.0. These include upscaling from 500 cities covered under AMRUT with 1 lakh+ population to all 4,372 cities, covering 100% urban India.
Urban Water Information System through NRSC will be developed, leading to Aquifer Management system. Information, Education and Communication campaign will spread awareness among masses about conservation of water.
'Pey Jal Survekshan' will be conducted to promote progressive competition among cities.
AMRUT 2.0 will adopt the principles of circular economy and promote conservation and rejuvenation of surface and groundwater bodies.
AMRUT 2.0 will adopt the principles of circular economy and promote conservation and rejuvenation of surface and groundwater bodies.
The Mission will promote data-led governance in water management and technology Sub-Mission to leverage latest global technologies and skills.
Impact
The mission signify a step forward in the march towards effectively addressing the challenges of rapidly urbanising India and will also help contribute towards achievement of the Sustainable Development Goals 2030.
The Mission seeks to promote AatmaNirbhar Bharat through encouraging Startups and Entrepreneurs.
It will lead to promotion of GIG economy and on-boarding of youth & women.
The AMRUT-2.0 Mission will promote Public Private Partnership (PPP). It has been mandated for cities having million plus population to take up PPP projects worth minimum of 10 percent of their total project fund allocation which could be on Annuity/ Hybrid Annuity / BOT Model.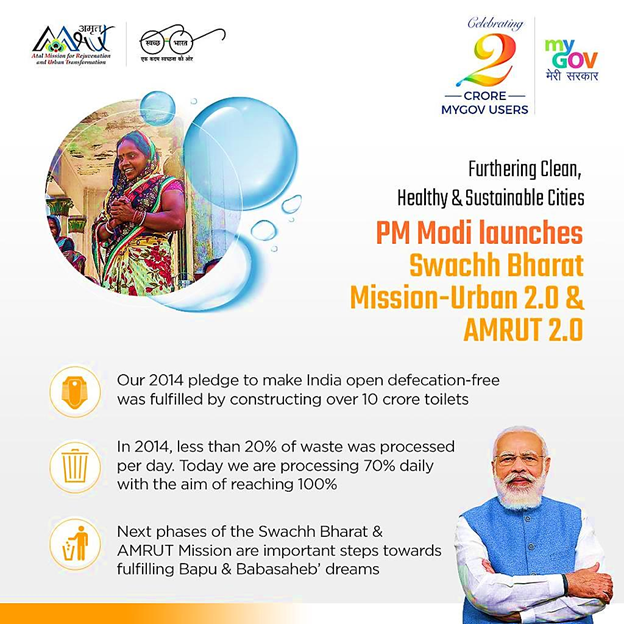 Fact Sheet National
Road Safety
---
The Ministry for Road Transport & Highways is striving hard to reduce the road accident deaths by restructuring and strengthening four 'E' of road safety, that are, Engineering (including road and automobile engineering), Economy, Enforcement and Education.
The Government's target is to reduce road accident deaths by 50% by year 2024.
Fact Sheet National
Sex Ratio at Birth (SRB): SRS 2019
---
The Registrar General of India has released the 2019 report of Civil Registration System (CRS) findings - "Vital Statistics of India based on the Civil Registration System".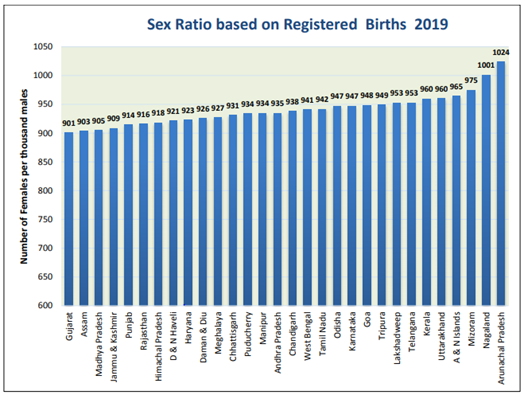 In a huge improvement from the previous census, none of the State/UT has recorded Sex ratio at birth below 901.
Arunachal Pradesh had the highest ratio of 1,024 – though this was a steep fall from 1,047 in 2017 – followed by Nagaland and Mizoram, which recorded 1,001 and 975 respectively, a significant improvement from 948 and 964 in 2017. In Kerala, though the SRB was still a high 960, it has worsened from 965 in 2017. Similarly, in Himachal Pradesh, it has been steadily worsening and is now 918.
Punjab and Chandigarh, notorious for sex-selective abortions, showed significant improvement as did Odisha, where it went up from 930 to 947.
The lowest SRB was reported by Gujarat (901), Assam (903) and Madhya Pradesh (905), followed by Jammu & Kashmir (909).
---