Current News Ecology & Environment Sustainable Developement
'Ocean Promise': UNDP's Blue Economy Vision
---
At the ongoing (27 June-1 July 2022) UN Ocean Conference at Lisbon, the United Nations Development Programme (UNDP) announced an 'Ocean Promise'- its vision for Blue Economy.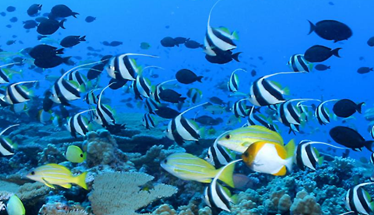 About the Promise
UNDP's Ocean Promise underscores that every penny invested in achieving the Paris Agreement is a penny invested in ocean health — the foundation of the sustainable blue economy.
The Promise outlines actions in key sectors to accelerate economic growth, create jobs and livelihoods, improve food security, reduce poverty and inequity, and promote gender equality.
The Ocean Promise emphasizes the restoration of the nearly $1 trillion in annual socioeconomic losses due to ocean mismanagement.
The promise is also about helping countries to tap into new and emerging ocean sectors for increased ocean-related socio-economic opportunities.
Possible Outcome
UNDP's this initiative will enable 100 coastal countries including all Small Island Developing States to realize the maximum potential of their blue economies through sustainable, low-emission and climate-resilient ocean action by 2030.
Importance
The major announcement comes at a time when Official Development Assistance (ODA) to the ocean economy over the last ten years has averaged only US $1.3 billion per year and the scale of public and private investment for ocean restoration and protection remains woefully inadequate.
How UNDP plans to meet SDG 14 Goal -"Life Below Water"
The UNDP plans to continue work across issues and scales, from local to global, in close partnership with governments, UN agency partners, intergovernmental organizations, NGOs, communities and the private sector, towards accelerating progress on Sustainable Development Goal (SDG) 14.
SDG 14 remains the most underfunded goal yet holds immense potential to be a game changer in addressing the triple planetary crisis (three main interlinked issues that humanity currently faces: climate change, pollution and biodiversity loss). In a business-as-usual fossil fuel use scenario, many ocean species and ecosystems, and the food security and livelihoods of billions of people face existential threats. With only 8 years to go until 2030, the time to act is now: UNDP's Ocean Promise aims to catalyze significant progress on SDG 14 implementation.
Why are Oceans critical?
The oceans are vital buffer against the impacts of climate change – saving our ocean means protecting our future.
While they cover 70 per cent of the planet, the oceans form the largest biosphere and home to up to 80 per cent of all life in the world.
They generate 50 per cent of the oxygen we need, absorb 25 per cent of all carbon dioxide emissions and capture 90 per cent of the additional heat generated from those emissions.
There is a great deal we still do not know about the ocean but there are many reasons why we need to manage it sustainably - as set out in the targets of Sustainable Development Goal 14: "Life Below Water".
News Crux Survey/Index
Poverty Ratio has declined in India: SBI Research
---
On 27 June 2022, Ecowrap – a State Bank of India (SBI) research report, revealed that Poverty Ratio has declined in India.

Findings
All India poverty ratio has declined modestly to 17.9% in 2020-21 from 21.9% in 2011-12.
Poverty in urban areas lower than in rural areas.
States where poverty increased
Poverty has increased in some states including Karnataka, Maharashtra, Rajasthan, J&K, Uttarakhand and Sikkim.
States where poverty decreased
Poverty has decreased in states including Assam, Bihar, Chhattisgarh, MP, UP, Odisha and West Bengal.
News Crux Important Days/Weeks
29 June: National Statistics Day
---
In recognition of the notable contributions made by Professor (late) Prasanta Chandra Mahalanobis in the fields of statistics and economic planning, Government of India has designated 29th June every year, coinciding with his birth anniversary, as "Statistics Day".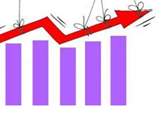 The objective of this Day is to create public awareness, specially in the younger generation for drawing inspiration from Professor (late) Mahalanobis about the role and importance of statistics in socio-economic planning and policy formulation.
The theme of Statistics Day, 2022 is 'Data for Sustainable Development'.
On this day, MoSPI announces Prof. P.C. Mahalanobis National Award in Official Statistics and Prof. P.V. Sukhatme National Award for life time contribution in the field of statistics.
News Crux Obituary
Business Tycoon Pallonji Mistry Passed Away
---
Renowned business tycoon Pallonji Mistry has passed away on 28 June 2022.

He was the Chairman of the Shapoorji Pallonji Group, one of the largest business firms in India.
Mistry took the group to markets beyond India, where it successfully delivered several marquee projects such as a palace for Oman's royalty in Muscat.
He also diversified the group to other businesses such as real estate, textiles, shipping and home appliances.
He also acquired strategic stakes in other companies and brought them within the fold of SP Group, such as Sterling & Wilson, United Motors, Forbes Gokak and Afcons Infrastructure.
He was awarded the Padma Bhushan in 2016 for his contributions in the field of trade and industry.
News Crux Obituary
"Father of PSUs in India" V. Krishnamurthy Passed Away
---
Venkataraman Krishnamurthy, an Indian civil servant known as the "Father of Public sector undertakings in India" has passed away on 26 June 2022.

He was well-known for his leadership and successful contribution in turning around Bharat Heavy Electricals Limited (BHEL), Maruti Udyog Limited (MUL), Steel Authority of India Limited (SAIL), and GAIL (India) Limited (GAIL) into the most profit making industry in India and globally.
He also worked with India's first Prime Minister Jawaharlal Nehru at the Planning Commission from 1954 in the Second Five Year plan in-charge of power projects and then with former Prime Ministers Lal Bahadur Sastri, Indira Gandhi, Morarji Desai, Rajiv Gandhi and Manmohan Singh in various positions in the Government of India.
He was awarded with the Padma Shri, Padma Bhushan and Padma Vibhushan.
He was also awarded with 'The Grand Cordon of the Order of the Rising Sun' by Japan.
News Crux Important Days/Weeks
29 June: International Day of the Tropics
---
The International Day of the Tropics is observed on June 29 annually.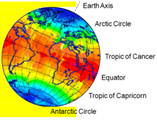 The Day highlights the challenges faced by the nations of the Tropics and the opportunities their citizens have access to.
The nations of the tropics are those that fall between the Tropic of Capricorn and the Tropic of Cancer.
The majority of Africa, ASEAN countries, Gulf nations, and a significant part of South America fall in the region. The central and the southern parts of India also fall between the two imaginary lines on the globe.
Challenges faced by Nations in Tropics Region
The tropical region faces several challenges such as climate change, deforestation, logging, urbanisation and demographic changes.
By 2050, the region will host most of the world's people and two-thirds of its children.
Consistent with the higher levels of poverty, more people experience undernourishment in the Tropics than in the rest of the world.
The proportion of the urban population living in slum conditions is higher in the Tropics than in the rest of the World.
Also, this region experiences challenges like social stigmas, terrorism and civil unrest.
PIB News National
GOAL 2.0: Digitally upskilling Youth
---
The Ministry of Tribal Affairs has launched the second phase of the Going Online As Leaders (GOAL) program.
The programme is a joint initiative of the Ministry of Tribal Affairs and Meta (FaceBook).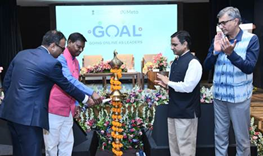 Aim of the Initiative
GOAL 2.0 programme aims to digitally upskill 10 lakh youth by promoting entrepreneurship amongst tribal communities of the country and opening up opportunities for them using digital technology.
Through this program, the identified GOAL participants will have access to Meta Business Coach - a WhatsApp based learning bot - that will give the participants an opportunity to learn skills on how to build and grow their business using Facebook, Instagram and WhatsApp.
To empower the participants to play an active role in the digital economy, the program will also include Facebook Live sessions in 9 languages by master trainers on topics like Anti Scamming education, staying safe online, how to combat misinformation and being a good digital citizen.
About GOAL 1.0
The first phase of GOAL included inspiring, connecting and upskilling tribal youth from across the country and some of whom have now created businesses that are scaling nationally.
As a result of first phase of GOAL, 75% of the participants from the tribal community admitted to being able to better articulate their thoughts to words and saw an improvement in their interpersonal skills. About 69% were able to leverage Digital Commerce for increased reach and about 63% said that it helped them understand how to set up their business.
Overall, the GOAL programme is aimed at empowering youth and women from tribal and indigenous communities to harness the full potential of digital platforms and enhancing their leadership skills for driving community development. Along with digital inclusion the program aims to actively contribute to the economy by continuing to support the most vulnerable communities in tribal districts with a focus on tribal youth and on businesses led by tribal women in rural areas.
Current News Indian Economy Survey And Index
India's Gig and Platform Economy: A Report by NITI Aayog
---
On 27th June, 2022, NITI Aayog launched a report titled 'India's Booming Gig and Platform Economy: Perspectives and Recommendations' on Future of Work'.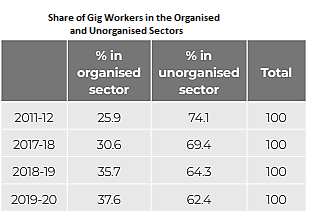 Objective
The objective of the study was to understand the significance of this sector to the economy, to employment generation and suggest measures to encourage employment in the sector, along with initiatives for social security.
Why Focus on Gig Economy
The rapidly burgeoning gig workforce is ushering in a new economic revolution globally.
India – with its demographic dividend of half-a-billion labour force and the world's youngest population, rapid urbanisation, widespread adoption of smartphones and associated technology – is the new frontier of this revolution.
Gig economy – transforming the way we move, work, and live – not just impacts how we do business but also affects our GDP.
Features of the Report
The report is a first-of-its-kind study that presents comprehensive perspectives and recommendations on the gig–platform economy in India.
The report provides a scientific methodological approach to estimate the current size and job-generation potential of the sector.
It highlights the opportunities and challenges of this emerging sector and presents global best practices on initiatives for social security and delineates strategies for skill development and job creation for different categories of workers in the sector.
Key Findings
The report estimates that in 2020–21, 77 lakh (7.7 million) workers were engaged in the gig economy. They constituted 2.6% of the non-agricultural workforce or 1.5% of the total workforce in India.
The gig workforce is expected to expand to 2.35 crore (23.5 million) workers by 2029–30.
Gig workers are expected to form 6.7% of the non-agricultural workforce or 4.1% of the total livelihood in India by 2029–30.
At present, about 47% of the gig work is in medium skilled jobs, about 22% in high skilled and about 31% in low skilled jobs.
Trend shows the concentration of workers in medium skills is gradually declining and that of the low skilled and high skilled is increasing.
Recommendations
To harness the potential of the gig-platform sector, the report recommends:
A. Policy Recommendations
1. Catalyse Platformization in India
Platformization of all occupations and industries must be catalysed.
Promote entrepreneurship, and ensure ease of starting and doing business in the platform economy.
Accelerate the platformization of the mobility economy.
Skilling, upskilling, and reskilling programmes must all be aligned to jobs of the 21st century, i.e. platform jobs of today and tomorrow.
2. Unlock Financial Support for Platform Businesses
3. Accelerate Financial Inclusion of Platform Workers
B. Recommendations for Future Estimation
Separate Enumeration: Undertake a separate enumeration exercise to estimate the size of the gig economy, and identify the characteristic features of gig workers.
Identify Gig Workers: During official enumerations (PLFS, NSS or otherwise), collect information to identify gig workers. This could include questions on the nature of contract between worker and job creator, use of technology in work, etc.
Gig & Platform Workers
Gig workers can be broadly classified into platform and non-platform workers.
Platform workers are those whose work is based on online software apps or digital platforms while non-platform gig workers are generally casual wage workers, working part-time or full- time.
News Crux Ecology & Environment
Carnivorous Plant found in Uttarakhand
---
An ultra-rare carnivorous plant Utricularia Furcellata has been found in Uttarakhand (in the western Himalayan region) for first time.

It was found in Uttarakhand's Mandal valley, Chamoli district, at an altitude of 4,800 feet.
The plant was last seen in the country in northeastern Meghalaya state in 1986.
The plant belongs to a genus, commonly known as bladderworts, which uses one of the most sophisticated and developed plant structures for trap and its targets range from protozoa to insects, mosquito larvae and even the young tadpoles.
Its operation is simply based on a mechanical process that is by creating a vacuum or negative pressure area to draw prey inside the trap door. These plants are mostly found in fresh water and wet soil.
The species face threat due to heavy biotic pressure because of being at a tourist spot.
News Crux Awards In News
Vijay Amritraj honoured with Golden Achievement Award
---
India's Vijay Amritraj has been named the 2021 recipient of the Golden Achievement Award.

The Golden Achievement Award is presented annually by the International Tennis Hall of Fame and International Tennis Federation.
He is first recipient of this award from India.
The award is given to a person who has made important contributions internationally to tennis in the fields of administration, promotion, or education and has devoted long and outstanding service to the sport.
Amritraj was the first Indian player to turn professional on the ATP Tour.
News Crux Appointment & Resignation
Nitin Gupta appointed as the Chairman of CBDT
---
IRS officer Nitin Gupta has been appointed as the new Chairman of Central Board of Direct Taxes (CBDT).

He will replace Ms. Sangeeta Singh who was given the additional charge.
About CBDT
The Central Board of Direct Taxes is a statutory authority functioning under the Central Board of Revenue Act, 1963.
It is the administrative body for the Income Tax department.
The CBDT is headed by a Chairman and can have six members who are in the rank of special secretary.
News Crux Miscellaneous
India's Largest Floating Solar Power Project
---
Tata Power Solar, a wholly-owned subsidiary of Tata Power has commissioned India's largest floating solar power project of 101.6 Megawatt Peak (MWp) in Kerala backwaters.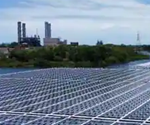 The project is installed on a 350-acre water body in Kayamkulam, Kerala.
This project is the first in the Floating Solar Photovoltaic (FSPV) through power purchase agreement category.
The project reinforces to India's transition towards a greener future and achieving the collective vision of realizing 500 GW of energy through solar power by 2030.
Sports In News Cricket
Ranji Trophy 2022: Madhya Pradesh wins Maiden Title
---
Madhya Pradesh cricket team won their first-ever Ranji Trophy title recently.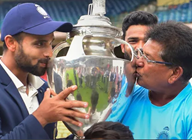 MP, led by Aditya Shrivastava, defeated 41-time champions Mumbai in the final played at the M Chinnaswamy Stadium, Bengaluru.
The team was coached by former India wicketkeeper-batsman Chandrakant Pandit.
Player of the Match (Final): Shubham Sharma (MP)
Player of the Tournament: Mumbai batter Sarfaraz Khan was crowned as the 'Man of the Tournament for his brilliant Ranji Trophy 2022 with the bat, which saw him score 982 runs at an average of 122.75, finishing at the top of the batting charts.
Shams Mulani from Mumbai was the leading wicket-taker of the tournament with 45 scalps.
News Crux Survey/Index
Global Liveability Index 2022
---
The Economist Intelligence Unit (EIU) has released its annual ranking of the world's most livable cities, and the Global Liveability Index for 2022.

This year's edition of EIU's Global Liveability Ranking finds that Vienna, capital city of Austria is the most liveable city in the world, whereas Damascus, capital city of Syria is the least livable out of 173 countries surveyed.
Top 3- Most Liveable Cities
Vienna, Austria
Copenhagen, Denmark
Zurich, Switzerland
Bottom 3 - Least Liveable Cities
Damascus, Syria
Lagos, Nigeria
Tripoli, Libya
Indian Cities in the Index
The cities in India have fared poorly in the list of the world's most liveable cities.
India's national capital New Delhi has been ranked 112th in the list of most liveable cities.
India's financial capital Mumbai is ranked at 117th position.
News Crux Important Days/Weeks
26 June: International Day against Drug Abuse and Illicit Trafficking
---
The International Day against Drug Abuse and Illicit Trafficking, or World Drug Day, is marked on 26 June every year to strengthen action and cooperation in achieving a world free of drug abuse.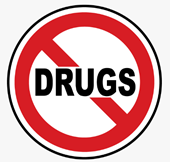 This year the theme is "Addressing drug challenges in health and humanitarian crises". The focus of United Nations Office on Drugs and Crime (UNODC) is to spread awareness about it so that a world free of drug abuse can be created. The motive is to fight off misinformation by sharing facts and by providing methods of treatment, prevention and care.
Observance in India
The Department of Social Justice & Empowerment organized Nasha Mukt Bharat Abhiyaan Run - 19th Run against Drug Abuse at Jawaharlal Nehru Stadium, New Delhi.
Nasha Mukt Bharat Abhiyaan
A nationwide drug-free India campaign namely Nasha Mukt Bharat Abhiyaan is going on in 272 identified districts of the Country. There are more than 8000 master volunteers for campaign activities in these 272 districts, reaching out to more than 3.10 crore people including more than 1.20 crore youth and over 31 lakh women through various activities actually carried out so far.
So far, the results of Nasha Mukt Bharat Abhiyaan have been very encouraging and the Ministry is also working vigorously to declare 100 districts drug free by the end of the year 2022.
News Crux Awards In News
'Mo Bus' Service receives UN Public Service Award
---
'Mo Bus', the bus service of Odisha's Capital Region Urban Transport (CRUT) authority, has been recognised by the United Nations as one of 10 global recipients of its annual Public Service Awards for 2022.
The public transport service has been recognised for its role in "promoting gender-responsive public services to achieve the SDGs (Sustainable Development Goals)".
UN Public Service Award
The UN Public Service Awards is the "most prestigious international recognition of excellence in public service".
It is intended to reward "the creative achievements and contributions of public service institutions that lead to a more effective and responsive public administration in countries worldwide".
News Crux Important Days/Weeks
27 June: Micro-, Small and Medium-sized Enterprises Day
---
The United Nations General Assembly designated 27 June as "Micro-, Small, and Medium-sized Enterprises Day" to raise awareness of the tremendous contributions of micro-, small and medium-sized enterprises (MSMEs) to the achievement of the United Nations Sustainable Development Goals (SDGs).

The theme for this year's observation is "Resilience and Rebuilding: MSMEs for Sustainable Development".
Importance of MSMEs
MSMEs account for 90% of businesses, 60 to 70% of employment and 50% of GDP worldwide.
As the backbone of societies everywhere they contribute to local and national economies and to sustaining livelihoods, in particular among the working poor, women, youth, and groups in vulnerable situations.
News Crux Persons In News
Martyrdom Day of Baba Banda Singh Bahadur
---
National Monuments Authority is observing martyrdom day of great warrior Baba Banda Singh Bahadur on 25th June at Red Fort Lawns in New Delhi.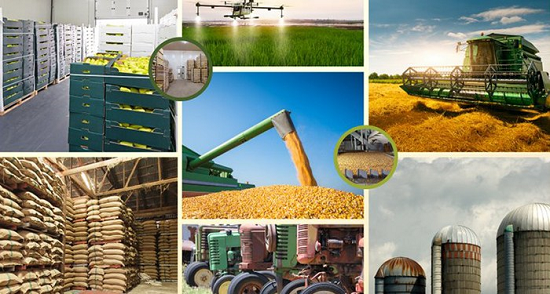 Baba Banda Singh Bahadur was a great Sikh warrior and a commander of Khalsa army who defeated the Mughals and freed a large part of North India.
He established the Khalsa rule in Punjab.
Banda Singh Bahadur abolished the Zamindari system, and granted property rights to the tillers of the land.
He was a Noble ruler who introduced the Nanak Shahi coins.
He was captured by Mughal ruler Farrukhsiyar and brought to Delhi and put to death in a most inhuman manner. This martyrdom took place in Mehrauli where a monument still stands in memory of his martyrdom which is an icon of exemplary courage, bravery and deep-rooted faith in dharma.
Red fort, New Delhi is the place from where the mughals gave firman for his killing.
News Crux Ecology & Environment
Thiomargarita magnifica: World's Biggest Bacterium
---
Scientists have discovered the world's largest bacterium in a Caribbean mangrove swamp.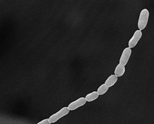 The bacterium is named Thiomargarita magnifica, or "magnificent sulfur pearl".
Most bacteria are microscopic, but this one is so big it can be seen with the naked eye.
These bacteria, on average, reach a length of a third of an inch (0.9 centimeters).
T. magnifica is a chemosynthetic bacterium. It makes the sugars it needs to fuel itself by oxidising the sulphur compounds produced by the rotting organic matter in the sediments of the mangrove swamp. All it needs is something solid to hang on to.
Current News Science & Technology Space
PSLV-C53/DS-EO Mission
---
ISRO will launch PSLV-C53/DS-EO mission on 30th June, 2022 from Satish Dhawan Space Centre, Sriharikota.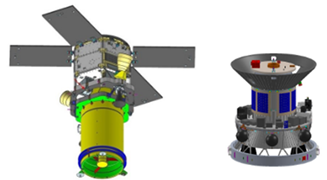 (Image Source: ISRO)

PSLV-C53 is the second dedicated commercial mission of NewSpace India Limited (NSIL).
It will launch three foreign satellites and demonstrate the utilization of the spent upper stage of the launch vehicle.
Foreign Satellites
PSLV-C53 will carry three satellites - DS-EO, a 365 kg and NeuSAR, a 155 kg satellite both belonging to Singapore and built by Starec Initiative, Republic of Korea. Third satellite is a 2.8 kg Scoob-1 of Nanyang Technological University (NTU), Singapore.
Technology Demonstration
The mission proposes to demonstrate the utilization of the spent upper stage of the launch vehicle as a stabilized platform for scientific payloads subsequent to the separation of the satellites.
The PSLV Orbital Experimental Module (POEM) activity will perform in-orbit scientific experiments using the spent PS4 stage as an orbital platform.
It is first time that PS4 stage would orbit the earth as a stabilized platform.
Attitude stabilization is achieved using a dedicated NGC system.
POEM derives the power from the solar panels mounted around the PS4 tank and a Li Ion battery.
It navigates using four sun sensors, a magnetometer, gyros & NavIC.
It carries dedicated control thrusters using Helium gas storage.
It is enabled with telecommand feature.
POEM carries six payloads including two from Indian Space Start-ups M/s Digantara and M/s Dhruva Aerospace, enabled though IN-SPACe and NSIL.
News Crux Important Days/Weeks
23 June: International Olympic Day
---
The International Olympic Day is observed on 23 June to promote sports and health.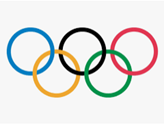 The day commemorates the foundation of the International Olympic Committee (IOC) in 1894.
It also highlights the idea of the Olympics and spreads the message of sports being an integral part of a healthy and fit life.
The theme for this year's International Olympic Day is 'Together for a peaceful world'. The theme celebrates the power of sports to bring people together and to contribute to a world full of solidarity and peace.
News Crux Science & Technology
NSIL's First Commercial Satellite 'GSAT 24' Launched
---
The Ariane-5 launch vehicle put into orbit Space PSU NewSpace India Limited's (NSIL) GSAT-24 satellite.

NSIL's first dedicated commercial satellite launch mission, the GSAT-24, is a dedicated satellite for Tata Play's (formerly TataSky) direct-to-home (DTH) services.
India's GSAT-24 is a Ku-band 4-tonne class communications satellite built by Isro for NSIL. It will provide high-quality television, telecommunications and broadcasting services over India.
Ariane 5 is a European heavy-lift space launch vehicle developed and operated by Arianespace for the European Space Agency (ESA). It is launched from the Centre Spatial Guyanais (CSG) in French Guiana.
News Crux Ecology & Environment
ZSI discovers Four Species of Azooxanthellate Corals in Indian Waters
---
Scientists from the Zoological Survey of India (ZSI) have discovered four species of azooxanthellate Corals in the waters of Andaman and Nicobar Islands.

These corals have been found for the first time from Indian waters.
All the four groups of corals are from the same family Flabellidae.
About Azooxanthellate Corals
Azooxanthellate corals are a group of corals that do not contain zooxanthellae and derive nourishment not from the sun but from capturing different forms of plankton.
They are non-reef building, solitary corals.
Azooxanthellate corals are a group of hard corals and the four new records are not only solitary but have a highly compressed skeletal structure.
These groups of corals are deep-sea representatives, with the majority of species reporting from between 200 m to 1000 m. Their occurrences are also reported from shallow coastal waters.
Zooxanthellate corals, meanwhile, are restricted to shallow waters.
Current News National Plan/Policy
National Initiative for Promoting Upskilling of Nirman
---
The Union Housing and Urban Affairs Ministry has launched an innovative project called National Initiative for Promoting Upskilling of Nirman (NIPUN)workers to enable them for better job opportunities.
The project NIPUN is a flagship scheme of the Deendayal Antyodaya Yojana-National Urban Livelihoods Mission (DAY-NULM).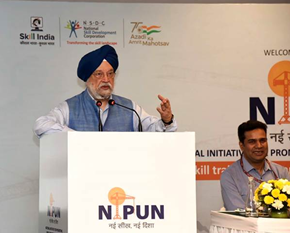 Need
The construction industry is poised to become the largest employer by 2022 and needs 45 million additional skilled workers over the next 10 years.
Salient Features
Nodal Agency:
National Skill Development Corporation (NSDC)
Phases
The project implementation is divided into three parts –
training through Recognition of Prior Learning (RPL) at construction sites,
training through Fresh Skilling by Plumbing and Infrastructure Sector Skill Council (SSC), and
International placement through industries/builders/contractors.
RPL Certification
Onsite skills training will be provided to approximately 80,000 construction workers through industry associations under the RPL certification, co-branded with MoHUA.
Sector Skill Council (SSC)
About 14,000 candidates will receive fresh skilling through plumbing and infrastructure Sector Skill Council (SSC) in trades having promising placement potentials.
National Skills Qualifications Framework (NSQF)
The courses are aligned with National Skills Qualifications Framework (NSQF) and will be imparted at accredited and affiliated training centres.
Industry Partners
To fulfill this mission, the National Real Estate Development Council (NAREDCO) and the Confederation of Real Estate Developers' Associations of India (CREDAI) have joined Project NIPUN as industry partners.
It will identify training job roles of aspirational value in the construction sector in collaboration with the SSC.
Foreign Placement
Under NIPUN, it is also envisaged that NSDC will place approximately 12,000 people in foreign countries such as the Kingdom of Saudi Arabia, UAE and other GCC countries.
Role of NSDC
NSDC will be responsible for the overall execution of training, monitoring and candidate tracking.
It will provide trainees with 'Kaushal Bima', a three-year accidental insurance with coverage of Rs 2 lakhs, digital skills such as cashless transactions and the BHIM app, orientation about entrepreneurship, and EPF and BOCW facilities.
A project committee with members from both NSDC and MoHUA will be formed under the chairmanship of the Additional Secretary-cum-Mission Director, DAY-NULM to oversee and monitor the project.
News Crux Important Days/Weeks
20 June: World Refugee Day
---
World Refugee Day is observed on 20th June to build empathy and understanding for the plight of refugees and to recognize their resilience in rebuilding their lives.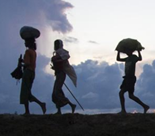 The theme for this year's observation of the Day is "Whoever. Wherever. Whenever. Everyone has the right to seek safety".

Whoever they are, people forced to flee should be treated with dignity. Anyone can seek protection, regardless of who they are or what they believe. It is non-negotiable: seeking safety is a human right.
Wherever they come from, people forced to flee should be welcomed. Refugees come from all over the globe. To get out of harm's way, they might take a plane, a boat, or travel on foot. What remains universal is the right to seek safety.
Whenever people are forced to flee, they have a right to be protected. Whatever the threat – war, violence, persecution – everyone deserves protection.
Everyone has a right to be safe.

The 1951 Refugee Convention and its 1967 Protocol help protect refugees around the world.
Refugee in India
India has nearly 300,000 people categorised as refugees.
But India is not a signatory to the 1951 UN Convention or the 1967 Protocol. Nor does India have a refugee policy or a refugee law of its own.
The closest India has come to a refugee policy in recent years is the Citizenship Amendment Act, 2019, which discriminates between refugees on the basis of religion in offering them Indian citizenship.
News Crux Awards In News
UNESCO's King Hamad Bin Isa Al-Khalifa Prize 2021
---
Central Institute of Educational Technology (CIET), a constituent unit of National Council of Educational Research and Training (NCERT) under Department of School Education and Literacy (DOSEL), MoE, Government of India has been awarded with the UNESCO's King Hamad Bin Isa Al-Khalifa Prize for the Use of ICT in Education for the year 2021.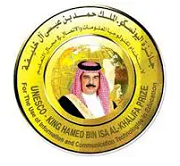 The Ministry of Education through 'PM eVidya' scheme (started in May 2020) imparted learning across digital, online, and on-air platforms for minimum learning losses.
Established in 2005 with the support of the Kingdom of Bahrain, the prize rewards individuals and organisations that are implementing outstanding projects and promoting the creative use of technologies to enhance learning, teaching and overall educational performance in the digital age.
"Digital Educational Programme" implemented by Ubongo from the United Republic of Tanzania also won this award for 2021.
Current News Science & Technology
Critical Information Infrastructure
---
Recently, Union Ministry of Electronics and IT has declared IT resources of ICICI Bank, HDFC Bank and UPI managing entity NPCI as critical information infrastructure (CII).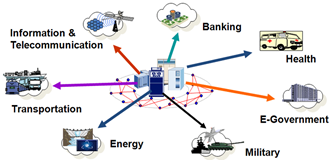 About CII
The Information Technology Act of 2000 defines "Critical Information Infrastructure" as a "computer resource, the incapacitation or destruction of which shall have debilitating impact on national security, economy, public health or safety".
The government, under the IT Act of 2000, has the power to declare any data, database, IT network or communications infrastructure as CII to protect that digital asset.
Any person who attempts to secure access to a protected system in violation of the law can be punished with a jail term of up to 10 years.
Need for CII Classification
World over governments have been moving with alacrity to protect their critical information infrastructure.
IT resources form the backbone of countless critical operations in a country's infrastructure, and given their interconnectedness, disruptions can have a cascading effect across sectors.
An information technology failure at a power grid can lead to prolonged outages crippling other sectors like healthcare, banking services.
In October 2020 as India battled the pandemic, the electric grid supply to Mumbai suddenly snapped hitting the mega city's hospitals, trains and businesses.
It underlined the possibility of hostile state and non-state actors probing internet-dependent critical systems in other countries.
Protection of CII in India
The National Critical Information Infrastructure Protection Centre (NCIIPC) is the nodal agency for taking all measures to protect the nation's critical information infrastructure.
It was created in January, 2014.
It is mandated to guard CIIs from "unauthorized access, modification, use, disclosure, disruption, incapacitation or distraction".
It monitors and forecast national-level threats to CII for policy guidance, expertise sharing and situational awareness for early warning or alerts.
Current News International India And Its Bilateral Relations
First-ever Security, Defence Dialogue between India-EU
---
India held the first-ever Security and Defence Consultations with European Union on 10th June 2022 at Brussels, capital city of Belgium.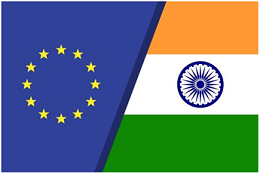 The two sides reviewed the entire gamut of their defence relations and evolving security situation in Europe, India's neighbourhood and the Indo-Pacific.
The two sides also discussed various means of increasing India-EU cooperation on maritime security, implementation of the European code of conduct on arms export to India's neighborhood, cooperation in co-development and co-production of defence equipment, including India's participation in Permanent Structured Cooperation (PESCO) in the area of security and defence policy.
Both sides agreed to increase India-EU defence and security cooperation as an important pillar of the bilateral strategic relations.
The next consultations will be held in Delhi at a mutually agreed convenient time.
India-EU: Recent Initiatives
Maritime Security Dialogue
The two sides have a number of positive developments in the area of security and defence cooperation in recent years, including the establishment of a regular maritime security dialogue, which met for the second time in February 2022.
Defence Exercise
The first-ever joint naval exercise between India and the EU was held during 18-19 June 2021 in the Gulf of Aden.
India-EU FTA
India and the EU are set to formally restart negotiations for a free trade agreement (FTA) soon.
India-EU FTA negotiations had been on the back burner after they were started in May 2013. However, an anti-China sentiment and the need for de-risking the supply chain amid geopolitical uncertainties have reignited several stalled trade talks this year.
Commerce and industry minister Piyush Goyal had said that India will conclude a FTA with the 27-nation group by next year.
Permanent Structured Cooperation (PESCO)
The Permanent Structured Cooperation (PESCO) is the part of the European Union's (EU) security and defence policy (CSDP) in which 25 of the 27 national armed forces pursue structural integration.
Based on Article 42.6 and Protocol 10 of the Treaty on European Union, introduced by the Treaty of Lisbon in 2009, PESCO was first initiated in 2017.
PESCO is similar to enhanced co-operation in other policy areas, in the sense that integration does not require that all EU member states participate.
News Crux Important Days/Weeks
16 June: International Day of Family Remittances
---
The International Day of Family Remittances (IDFR) is observed on 16 June.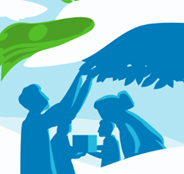 This year's theme for the observance is "Recovery and resilience through digital and financial inclusion".
The IDFR recognizes more than 200 million migrant workers, women and men, who send money home to over 800 million family members.
This day highlights the great resilience of migrant workers in the face of economic insecurities, natural and climate related disasters and a global pandemic.
The IDFR is now globally recognized and is a key initiative in the Global Compact for Safe, Orderly and Regular Migration (Objective 20), which urges the reduction of transfer costs and greater financial inclusion through remittances.
Remittances, or "cross-border person-to-person payments of relatively small value," serve as a vital lifeline to the developing world.
These resources prove transformational for both households and local communities, enabling many families to achieve their 'own SDGs.'
News Crux Important Days/Weeks
15 June: World Elder Abuse Awareness Day
---
World Elder Abuse Awareness Day is observed on June 15 every year to raise awareness about abuse and neglect of older persons and raise awareness of the cultural, social, economic, and demographic processes affecting elder abuse and neglect.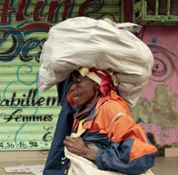 The theme of this year's observance is "Combatting Elder Abuse".
This year, World Elder Abuse Awareness Day (WEAAD) coincides with two important events:

The first is the start of the United Nations Decade of Healthy Ageing (2021-2030).
The second is the 20th milestone of the Second World Assembly on Ageing and the fourth review and appraisal of the implementation of the Madrid International Plan of Action on Ageing (MIPAA).

MIPAA represents the first time Governments agreed to link questions of ageing to other frameworks for social and economic development and human rights. The 159 Member States who signed onto the MIPAA reaffirmed the commitment to spare no effort to protect human rights and fundamental freedoms, including the right to development.
News Crux Miscellaneous
First Private Train under 'Bharat Gaurav Scheme' Launched
---
The Indian Railways' Southern Railway zone began the maiden service of privately-run 'Bharat Gaurav Trains' from Coimbatore in Tamil Nadu to Shirdi in Maharashtra.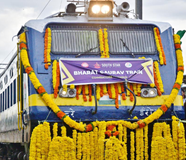 South Star Rail is the registered service provider that operates the train and the Coimbatore-based company is registered company and it is part of the conglomerate group, Future Gaming & Hotel Services Pvt. Limited.
Bharat Gaurav Trains
Indian Railways had launched the operation of theme-based Bharat Gaurav train in the month of November 2021. The objective of this theme is to showcase India's rich cultural heritage and magnificent historical places to the people of India and the world, through Bharat Gaurav Trains. This scheme also aims to leverage the core strengths of the professionals of the tourism sector to run theme-based trains to tap the vast tourist potential of India.
News Crux Obituary
Urdu Scholar Gopi Chand Narang Passes Away
---
Eminent Urdu scholar and former president of Sahitya Akademi Prof. Gopi Chand Narang passed away on 15th June 2022.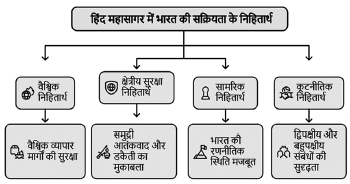 Born in Dukki town of Balochistan, Prof. Narang inherited the love for Urdu literature from his father.
In 1995, Prof. Narang won the Sahitya Akademi Award for his comprehensive work Sakhtiyat, Pas-Sakhtiyat aur Mashriqui Sheriyat (Structuralism, Post-Structuralism, and Eastern Poetics).
He was the first Urdu scholar to receive the Padma Bhushan (2004) and Pakistan's Sitara-e-Imtiaz.
News Crux Defence/Military Exercises
38th India-Indonesia Coordinated Patrol
---
The 38th India-Indonesia Coordinated Patrol (IND-INDO CORPAT) between the Indian Navy Units of Andaman & Nicobar Command (ANC) and Indonesian Navy is being conducted from June 13 to 24, 2022 in the Andaman Sea and Straits of Malacca.\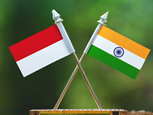 It includes a visit by the Indonesian Navy units to ANC at Port Blair from June 13 to 15, 2022 followed by a Sea Phase in the Andaman Sea and visit by IN Units to Sabang (Indonesia) from June 23 to 24, 2022.
As part of Government of India's vision of SAGAR (Security And Growth for All in the Region), Naval Component under the aegis of HQ ANC undertakes coordinated patrols with other littoral countries of the Andaman Sea along respective Exclusive Economic Zones (EEZ) towards enhancing regional maritime security.
News Crux Obituary
Running Legend Hari Chand Passed Away
---
India's long-distance running legend Hari Chand has passed away on 13 June 2022.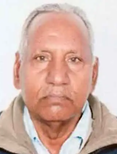 He was a two-time Olympian and also won two gold medals at the 1978 Bangkok Asian Games.
He had finished first in the 5000m and 10000m races in Bangkok Asiad.
He had also created a national record for the 25-lapper set in the 1976 Olympic Games and it had stood for 32 years.
In the 1976 Summer Olympics held in Montreal, he had come eighth in the 2nd Heat in 10,000-metre race with a time of 28:48.72.
It was with this time that the national record was created for an Indian athlete and it was broken 32 years later by Surendra Singh.
In the 1980 Summer Olympics in Moscow, he had stood at the 10th place in the heats of 10,000-metre race.
Sports In News Athletics
Khelo India Youth Games 2021: Haryana becomes Champion
---
The Khelo India Youth Games 2021 was hosted by Haryana from 4 -13 June 2022 across multiple venues with Panchkula hosting the bulk of the events. The Games are a part of the Indian government's Khelo India initiative.

Top Three in the Medal Table
Haryana won the Khelo India Youth Games (KIYG) 2021 title with 52 gold medals, of which, 10 came in boxing on the final day. The late surge helped Haryana leapfrog the 2020 champions Maharashtra on the KIYG medals table. Haryana also won 39 silver and 46 bronze medals, taking their overall medal tally to 137 medals - the highest cumulative haul by any state.
Maharashtra, meanwhile, managed 45 gold, 40 silver and 40 bronze medals to come second with 125 medals.
Karnataka, with 22 gold, 17 silver and 28 bronze, finished third with 67 medals.
Noteworthy Individual Performances
Among noteworthy individual performances, Maharashtra's Sanyukta Kale swept all the five gold medals on offer in rhythmic gymnastics.
Weightlifter Harshada Garud broke the youth national record in the girls' 45kg category by lifting 83kg to win the gold.
Current News National Defence
'Agnipath' Scheme: A Major Policy Reform in Defence
---
On 14 June 2022, Defence Minister Rajnath Singh and chiefs of the Army, Navy and Air Force announced a significant reform on how soldiers across the three services will be recruited under the new 'Agnipath' scheme which will come into effect immediately.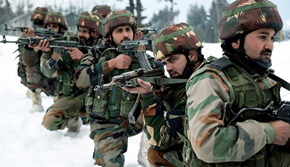 (Image Source: The Print)

About the Scheme
4 Years' Service: Under the scheme, most Indian soldiers will leave the service in just four years.
25% for Longer Duty: Of the 45,000 to 50,000 recruited annually, only 25 per cent will be allowed to continue for another 15 years under permanent commission.
Agniveers: Soldiers recruited under the scheme will be called Agniveers.
Age and Recruitment Procedure: It is only for personnel below officer ranks (those who do not join the forces as commissioned officers), aspirants between the ages of 17.5 years and 21 years will be eligible to apply. The recruitment standards will remain the same, and recruitment will be done twice a year through rallies.
Training/Perks: Once selected, the aspirants will go through training for six months and then will be deployed for three and a half years. During this period, they will get a starting salary of Rs 30,000, along with additional benefits which will go up to Rs 40,000 by the end of the four-year service. During this period, 30 per cent of their salary will be set aside under a Seva Nidhi programme, and the government will contribute an equal amount every month, and it will also accrue interest. At the end of the four-year period, each soldier will get Rs 11.71 lakh as a lump sum amount, which will be tax-free. They will also get a Rs 48 lakh life insurance cover for the four years. In case of death, the payout will be over Rs 1 crore, including pay for the unserved tenure.
Benefit
Reduce Govt. Expenses towards Pensions: The move will considerably reduce the defence pension bill, which has been a major concern for governments for many years.
Forces will get Techno-savvy Personnel: A youthful armed forces will allow to be easily trained for new technologies.
Address Regiment System: Recruitment will begin within 90 days under the scheme which will bring "all India, all class" recruitment to the services. This is especially significant for the Army, where the regiment system has region and caste bases, and with time that will be eliminated to allow anybody from any caste, region, class or religious background to become part of existing regiments.
Create Employment Opportunity: This short service will increase employment opportunities and because of the skills and experience acquired during the four-year service such soldiers will get employment in various fields. This will also lead to availability of a higher-skilled workforce to the economy which will be helpful in productivity gain and overall GDP growth.
Young Force: The average age in the forces is 32 years today, which will go down to 26 in six to seven years. It will create "future-ready" soldiers.
Current News National Indian Art, Culture & Heritage
Dharohar – National Museum of Customs and GST
---
As part of the Azadi Ka Amrit Mahotsav Iconic week of the Ministry of Finance, Union Finance Minister Nirmala Sitharaman on 11th June, 2022 dedicated to the nation, Dharohar - the National Museum of Customs and GST in Goa.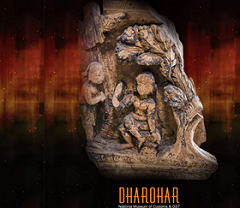 It is the first museum of its kind in India, show casing the rich history of the Department of Customs and Indirect Taxes.
The Central Board of Indirect Taxes and Customs decided to set up the Customs and GST Museum at the heritage Customs building, popularly known as Blue Building, in Goa on the banks of the Mandovi River.
The heritage two‑storeyed building is of particular interest to the Customs department as the root of the word Mandovi comes from the Arabic word 'mand' for tax.
The two-storey building, which was earlier known as Alfandega during Portuguese rule, is 400 years old.
Dharohar is one of its kind museums in the country that showcases not only the artefacts seized by Indian Customs but also depicts various aspects of work performed by the Customs Department while safeguarding the economic frontiers of the country, its heritage, flora and fauna and the society.
The museum houses eight galleries: Introductory gallery, History of Taxation Gallery, Guardians of our economic frontiers gallery, Guardians of our Art & Heritage, Guardians of Flora & Fauna, Custodians of our social well-being, Journey of Indirect taxes –Salt Tax to GST and the GST gallery.
Further, the tour de force of the museum is a unique 'Battle of Wits' gallery which showcases the cerebral battle between the smugglers and the Customs officers. It contains chronicled seizures of antique coins, statues, endangered wildlife, weapons and narcotics.
It also displays the manuscript of Ain-i-Akbari intercepted by the Indian Customs at the Indo-Nepal border at Raxaul, replica of Amin pillars from Kaurkshetra, medieval period astronomical instruments, seized metal and stone artefacts, ivory items and wildlife items.
Amin Pillars

(Replicas at Dharohar)
The Amin pillars were part of the Surajkund temple in Amin Village near Kurukshetra, Haryana.
Amin Village, as the local lore goes, was the site of t h e Chakravyuha during the epic battle of Mahabharata where Abhimanyu, son of Arjun was killed. The well‐preserved red sandstone pillars are dated to the Sunga period of the 2nd Century BCE. They are carved with yaksha‐yakshi mithuna figures which are placed in the temple precincts as they are believed to be auspicious and symbolise fertility and abundance.
The pillars were smuggled to London 1967 and were duly returned to India later and found their new home at the National Museum in New Delhi.
Dharohar Museum's GST Gallery
This is a brand-new addition to the Dharohar Museum. A first of its kind initiative in the country, the GST Gallery shows the long and arduous journey to GST spanning two decades. Beginning with the Atal Behari Vajpayee Government initiating discussions on GST in 2000, the Gallery chronicles various stages and processes that paved the way for introduction of reformed unified indirect taxation in the form of GST on July 1, 2017.
Current News Science & Technology Space
DAVINCI Mission of NASA
---
NASA will launch the Deep Atmosphere Venus Investigation of Noble gases, Chemistry and Imaging (DAVINCI) mission in 2029.
The mission will be the first to study Venus through both flybys and descent.
The spacecraft is expected to explore the layered Venusian atmosphere and reach its surface by June 2031.
Only two NASA missions have previously visited the second planet from our sun -- Pioneer in 1978 and Magellan in the early '90s.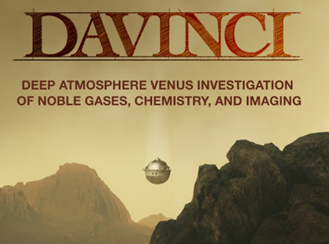 Mission Objective
DAVINCI, a flying analytical chemistry laboratory, will measure critical aspects of Venus' massive atmosphere-climate system for the first time.
It will also provide the first descent imaging of the mountainous highlands of Venus while mapping their rock composition and surface relief at scales not possible from orbit.
The mission supports measurements of undiscovered gases present in small amounts and the deepest atmosphere, including the key ratio of hydrogen isotopes – components of water that help reveal the history of water, either as liquid water oceans or steam within the early atmosphere.
Spacecraft and Probe
Under the DAVINCI mission, NASA will send a spacecraft and a probe to Venus.
The mission's carrier, relay and imaging spacecraft (CRIS) has two onboard instruments that will study the planet's clouds and map its highland areas during flybys of Venus and will also drop a small descent probe with five instruments that will provide new measurements at very high precision during its descent to the hellish Venus surface.
Three Venus Gravity Assists
DAVINCI mission will make use of three Venus gravity assists, which will save fuel by using the planet's gravity to change the speed and/or direction of the CRIS flight system.
The first two gravity assists will set CRIS up for a Venus flyby to perform remote sensing in the ultraviolet and the near infrared light, acquiring over 60 gigabits of new data about the atmosphere and surface.
The third Venus gravity assist will set up the spacecraft to release the probe for entry, descent, science, and touchdown, plus follow-on transmission to Earth.
Flyby & Descent
The first flyby of Venus will be six and half months after launch and it will take two years to get the probe into position for entry into the atmosphere over Alpha Regio with the goal of measuring the landscapes of Venus at scales ranging from 328 feet (100 meters) down to finer than one meter. Such scales enable lander style geologic studies in the mountains of Venus without requiring landing.
Once the CRIS system is about two days away from Venus, the probe flight system will be released along with the titanium three foot (one meter) diameter probe safely encased inside. The probe will begin to interact with the Venus upper atmosphere at about 75 miles (120 kilometers) above the surface. The science probe will commence science observations after jettisoning its heat shield around 42 miles (67 kilometers) above the surface. With the heat shield jettisoned, the probe's inlets will ingest atmospheric gas samples for detailed chemistry measurements of the sort that have been made on Mars with the Curiosity rover. During its hour-long descent to the surface, the probe will also acquire hundreds of images as soon as it emerges under the clouds at around 100,000 feet (30,500 meters) above the local surface.
Other Future Mission to Venus
EnVision: EnVision (to be launched by 2031) is a European Space Agency-led mission in partnership with NASA. It will be the first mission to investigate Venus from its inner core to its upper atmosphere.
VERITAS: The VERITAS (Venus Emissivity, Radio Science, InSAR, Topography, and Spectroscopy) mission of NASA (to be launched around 2028) will map the surface of planet Venus in high resolution.
EnVision will work in synergy with NASA's forthcoming VERITAS (Venus Emissivity, Radio Science, InSAR, Topography, and Spectroscopy) and DAVINCI+ (Deep Atmosphere Venus Investigation of Noble gases, Chemistry, and Imaging) missions to provide the most comprehensive study of Venus ever.
Some Interesting Features of Venus
A Day on Venus is longer than a Year: It takes Venus longer to rotate once on its axis than to complete one orbit of the Sun. That's 243 Earth days to rotate once – the longest rotation of any planet in the Solar System – and only 224.7 Earth days to complete an orbit of the Sun.
Venus is hotter than Mercury – despite being further away from the Sun: Its mean temperature is 462°C. This is because of the high concentration of carbon dioxide in Venus' atmosphere, which works to produce an intense greenhouse effect. Heat is trapped in the atmosphere like a blanket, causing the temperature of the planet to be much higher than its proximity to the Sun would suggest.
Unlike the other Planets in our Solar System, Venus spins clockwise on its Axis: All other planets spin anti-clockwise on their axis and orbit the Sun in an anti-clockwise direction. Venus also orbits the Sun anti-clockwise. The only other planet to spin in a weird direction is Uranus.
Venus is the second brightest natural object in the Night Sky after the Moon: The clouds of sulphuric acid in Venus' atmosphere make it reflective and shiny, obscuring our view of its surface. Its brightness makes it visible even during the day.
Venus has 90 times the Atmospheric Pressure of Earth: That's about the same as the pressure found at a depth of 1km in the Earth's oceans.
News Crux Science & Technology
Anocovax: India's first Covid-19 Vaccine for Animals
---
Anocovax is the first Indian Covid-19 vaccine for animals.

It has been developed by Haryana's ICAR-National Research Centre on Equines.
Anocovax vaccine is safe for dogs, lions, leopards, mice and rabbits and offers protection against both Delta and Omicron.
The institute also launched antibody detection kits for animals.
The vaccine is an inactivated SARS-Cov-2 Delta (Covid-19) vaccine. It also contains Alhydrogel as an adjuvant.
In April 2021, Russia became the first country in the world to register a vaccine for animals (Carnivac-Cov) against COVID-19.
News Crux Science & Technology
China Releases New Moon Map: World's Most Detailed
---
China has released a new geological map of the moon, to a scale of 1:2500000 which is the most detailed to date, registering even finer details of the lunar surface than mapped by the US in 2020.

The map includes 12,341 impact craters, 81 impact basins, 17 rock types and 14 types of structures, providing abundant information about geology of the moon and its evolution.
The new map has details of craters and structures not charted before that will assist in further research of the moon.
Previously, the US released a moon map to a scale of 1:5,000,000 in 2020.
News Crux Important Days/Weeks
12 June: World Day Against Child Labour
---
World Day Against Child Labour aims to focus attention on the global extent of child labor and the action and efforts needed to eliminate it.

This year the day will be observed under the theme "Universal Social Protection to End Child Labour."
The 2022 theme of the world day calls for increased investment in social protection systems and schemes to establish solid social protection floors and protect children from child labour.
While significant progress has been made in reducing child labour over the last two decades, progress has slowed over time, and it has even stalled during the period 2016-2020. Today, 160 million children still engaged in child labour – some as young as 5.
News Crux Survey/Index
India's FDI rank rises to 7th position: UNCTAD Report
---
India jumped one position to 7th among the top recipients of foreign direct investment (FDI) in the last calendar year (2021) despite FDI inflows into the country declining, according to the United Nations Conference on Trade and Development (UNCTAD).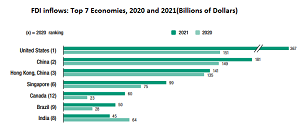 In its latest World Investment Report, UNCTAD said FDI inflows into India declined to $45 billion in 2021 from $64 billion in the preceding year.
While the United States ($367 billion) remained the top recipient of FDI, China ($181 billion) and Hong Kong ($141 billion) also retained second and third position respectively.
Among the top 10 host economies, only India saw a decline in its inflows. However, outward FDI from India rose 43 per cent to $15.5 billion in 2021.
Flows into India declined to $45 billion. However, a flurry of new international projects were announced. The largest number of projects (23) was in renewables. Large projects include the construction in India of a steel and cement plant for $13.5 billion by ArcelorMittal--Nippon Steel (Japan) and the construction of a new car manufacturing facility by Suzuki Motor (Japan) for $2.4 billion.
Other Observations
According to the report, global FDI flows recovered to pre-pandemic levels last year, growing 64 per cent to $1.6 trillion.
The prospects this year are grim with the war in Ukraine results in a triple crisis of high food and fuel prices and tighter financing.
Other factors clouding the FDI horizon include renewed pandemic impacts, the likelihood of more interest rate rises in major economies, negative sentiment in financial markets and a potential recession.
Current News Science & Technology Space
FRB 20190520B: New Fast Radio Burst Detected by Scientists
---
Astronomers have detected a radio signal coming from space, the second of its kind, which raises more questions about their origins.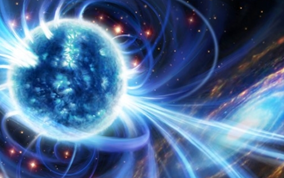 The signal is coming from a galaxy believed to be nearly 3 billion light-years away. The detection of the new Fast Radio Burst (FRB), termed FRB 20190520B, raises some important questions about the origin and source of these signals.
FRBs: These are intense but brief flashes of radio frequency emissions and these typically last milliseconds. These are known to send out repeat radio waves multiple times.
Discovery
FRB 20190520B was detected using the Five-hundred-meter Aperture Spherical radio Telescope (FAST) in Guizhou, China in May 2019.
Scientists followed this up with monthly observations and detected nearly 75 bursts between April 2020 and September 2020.
The researchers localised FRB 20190520B using the US National Science Foundation (NSF)'s Karl G Jansky Very Large Array (VLA), which is a radio astronomy observatory located in central New Mexico.
Key Points
The source of FRB 20190520B is "co-located with a compact, persistent radio source and associated with a dwarf host galaxy of high specific-star-formation."
The signal is supposed to be close to another unknown object, which is emitting a weaker radio signal.
This sort of combination has only been observed in another FRB. Researchers also observed that the object constantly emits weaker radio waves between bursts.
Current News International India And Its Bilateral Relations
India-Vietnam MoU on Logistics Support
---
During the recent visit of Indian Defence Minister to Vietnam, the two countries signed the 'Joint Vision Statement on India-Vietnam Defence Partnership towards 2030', which will significantly enhance the scope and scale of existing defence cooperation.
Also, a Memorandum of Understanding on Mutual Logistics Support was also inked.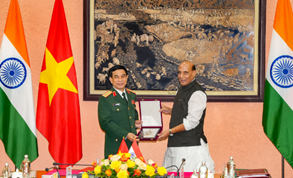 Significance
The Memorandum of Understanding (MoU) on mutual logistics support is the first such major agreement that Vietnam has signed with any country.
This is significant as it allows Indian warships and military planes to re-fuel and seek supplies at the Vietnamese bases.
Vietnam is one of the six countries locked in a dispute with China over territorial demarcation of the South China Sea.
With this agreement, India could get closure access to Chinese events in that area.
Other Developments
India and Vietnam agreed for early finalisation of $500 million defence line of credit extended to Vietnam.
India announced gifting of two simulators and monetary grant towards setting up of language and IT Lab at Air Force Officers Training School for capacity building of Vietnamese armed forces.
What are Logistic Agreements?
Logistics agreements are administrative arrangements facilitating access to military facilities for exchange of fuel and provisions on mutual agreement simplifying logistical support and increasing operational turnaround of the military when operating away from India.
News Crux Defence/Military Exercises
Ex RIMPAC: World's Largest Naval Exercise
---
The 2022 edition of the world's largest naval war games, the Rim of the Pacific (RIMPAC) exercises, will feature key US partners from around the globe, including India, Japan and Australia -- who have joined Washington in the Quad group -- and five nations bordering on the South China Sea, one of the world's most turbulent areas for military tensions.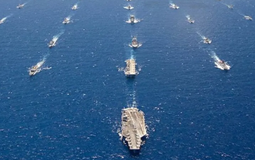 The exercises in Pacific waters reaching from the Hawaiian Islands all the way to southern California will see military units from 26 countries participating from June 29 to August 4.
A "free and open Indo-Pacific" has been a US mantra as China has been building up its forces and expanding its reach in the region, including militarizing islands in the South China Sea, almost all of which it claims as its sovereign territory.
Three nations with competing claims to China's -- the Philippines, Malaysia and Brunei -- will take part in RIMPAC 2022. Indonesia, which borders the South China Sea and has seen recent maritime tensions with China, will also take part, as will Singapore, which sits at the southwestern entrance to the 1.3 million-square-mile sea.
Meanwhile, the Quad countries -- the United States, India, Japan and Australia -- have been deepening military cooperation as all have seen increasing competition with China around the region.
RIMPAC 2022 also includes Canada, Chile, Colombia, Denmark, Ecuador, France, Germany, Israel, Mexico, the Netherlands, New Zealand, Peru, South Korea, Sri Lanka, Thailand, Tonga and the United Kingdom.
News Crux Survey/Index
Environment Performance Index 2022
---
In the biennial Environment Performance Index-2022, an international ranking system that measures environmental health and sustainability of countries, India came at the bottom (180th) out of 180 countries.

With a paltry score of 18.9, India's 180th ranking comes after Pakistan, Bangladesh, Vietnam and Myanmar — the bottom five together make up the poorest performing countries for environmental health.
In 2020, India was ranked 168th with a score of 27.6.
Denmark was the top performer in the 2022 Index.
Who Publishes the Index?
The EPI, a biennial index, is brought out by the World Economic Forum in collaboration with the Yale Center for Environmental Law and Policy and the Columbia University Center for International Earth Science Information Network.
India's Response to the Index
The Ministry of Environment, Forest and Climate Change rebutted the Environmental Performance Index 2022 saying it has many indicators based on unfounded assumptions. Some of these indicators used for assessing performance are extrapolated and based on surmises and unscientific methods.
News Crux Art/Culture/Heritage
Tran Quoc Pagoda: A cultural connect between India and Vietnam
---
India's Defence Minister recently visited Tran Quoc Pagoda, a revered Buddhist temple in Hanoi city of Vietnam.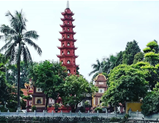 This pagoda is an example of age-old civilisational and people-to-people linkages between the two countries.
On the grounds of Tran Quoc is a Bodhi tree taken as cutting of the original tree in Bodh Gaya, India under which the Buddha sat and achieved enlightenment. The gift was made in 1959, marking the visit of the Indian president Rajendra Prasad.
In the Trấn Quốc pagoda they also worship female Buddhas, known as the "Mothers". Their shrines are in the front of the courtyard. The green Mother has domain over the mountains and forests. The white Mother has domain over the water. And lastly the red Mother has domain over the sky. These are some of the oldest gods or goddesses that have been worshiped in Vietnam and were in Vietnam before the Buddha.
Current News National Study/Survey/Report/Index
4th State Food Safety Index
---
On World Food Safety Day 2022 (7 June), Union Health Minister released Food Safety and Standards Authority of India's (FSSAI) 4th State Food Safety Index.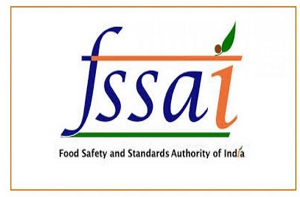 The State Food Safety Index has been released to measure the performance of states across five parameters of food safety: human resources and institutional data, compliance, food testing facility, training and capacity building and consumer empowerment.
The SFSI was started from 2018-19 with the aim of creating a competitive and positive change in the food safety ecosystem in the country. The index will help in providing safe and nutritious food to the people.
The Index aims at creating a competitive and positive change in India's food safety ecosystem.
States that showed significant improvement were felicitated.
Winning State/UTs based on the ranking for the year 2021-22 for their impressive performance across parameters:
Larger States: Tamil Nadu topped the list among larger states, followed by Gujarat and Maharashtra, in the State Food Safety Index awards.
Smaller States: Among smaller states, Goa was the winner, followed by Manipur and Sikkim.
Union Territories: Jammu and Kashmir emerged top followed by Delhi and Chandigarh.
States/UTs with significant improvement in ranking during last year :
Uttarakhand - in Large State Category
Tripura- in Small States Category
Ladakh in the UT category
Current News Indian Economy Infrastructure
Green Energy Open Access Rules 2022: Major Reform to promote Renewable Energy
---
In order to further accelerate our ambitious renewable energy programmes, with the end goal of ensuring access to affordable, reliable, sustainable and green energy for all, Green Open Access Rules, 2022 have been notified on 06.06.22.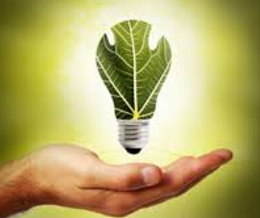 These rules are notified for promoting generation, purchase and consumption of green energy including the energy from Waste-to-Energy plants.
The notified Rules enable simplified procedure for the open access to green power. It will enable faster approval of Green OA, Uniform Banking, Voluntary purchase of RE power by commercial & industrial consumers, Applicability of OA charges, etc.
Commercial and Industrial consumers are allowed to purchase green power on voluntarily basis.
Captive Consumers can take power under Green Open Access with no minimum limitation.
Discom Consumers can demand for supply of Green power to them.
Salient Features of the Rules
Addresses to Small Consumers: The Green Open access is allowed to any consumer and the limit of Open Access Transaction has been reduced from 1 MW to 100 kW for green energy, to enable small consumers also to purchase renewable power through open access.
Certainty on Open Access Charges: Provide certainty on open access charges to be levied on Green Energy Open Access Consumers which includes transmission charges, wheeling charges, cross-subsidy surcharge and standby charges. Cap on increasing of cross-subsidy surcharge as well as the removal of additional surcharge, not only incentivise the consumers to go green but also address the issues that have hindered the growth of open access in India.
Transparency in the approval process of the open access application. Approval to be granted in 15 days or else it will be deemed to have been approved subject to fulfilment of technical requirements. It will be through a national portal.
Determination of Green Tariff: The tariff for the green energy shall be determined separately by the Appropriate Commission, which shall comprise of the average pooled power purchase cost of the renewable energy, cross-subsidy charges if any, and service charges covering the prudent cost of the distribution licensee for providing the green energy to the consumers.
Streamlines Approval Process: The Rules will help to streamlining the overall approval process for granting Open Access including timely approval, to improve predictability of cash flows for renewable power producers. It will also bring Uniformity in the application procedure.
Banking of surplus green energy with the distribution licensee mandated.
Uniformity: There shall be a uniform renewable purchase obligation, on all obligated entities in area of a distribution licensees. It has also included the Green Hydrogen/Green Ammonia for fulfilment of its RPO.
Green Certificates: Consumers will be given the green certificates if they consume green power.
Relief from Surcharges: Cross subsidy surcharge and additional surcharge shall not be applicable if green energy is utilized for production of green hydrogen and green ammonia.
Current News National Plan/Policy
National Air Sports Policy 2022
---
On 7th June, 2022, the Ministry of Civil Aviation launched National Air Sport Policy 2022 (NASP 2022).
Vision: India as one of the top air sports nations by 2030.
Mission: To provide a safe, affordable, accessible, enjoyable and sustainable air sports ecosystem in India.
Objectives: The key objectives of NASP 2022 include the following: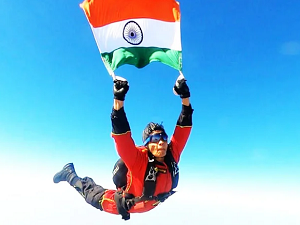 (Image Source: freepressjournal)

Promote an air sports culture in the country
Enable adoption of international good practices in safety including but not limited to, air sports infrastructure, equipment, operations, maintenance and training
Develop a simple, stakeholder-friendly and effective governance structure
Enhance participation and success of Indian sportspersons in global air sports events; and
Promote design, development and manufacturing of air sports equipment in India in line with the Atmanirbhar Bharat Abhiyan.
Governance Structure: There will be a four-tier governance structure for air sports in India:
Air Sports Federation of India (ASFI) as the apex governing body under the Ministry of Civil Aviation and chaired by the Secretary, Ministry of Civil Aviation.
National associations for individual air sports or a set of air sports, as appropriate
Regional (e.g. West/ South/ North East etc.) or State and Union Territory level units of the national air sports associations, as appropriate; and
District-level air sports associations, as appropriate.
Note
The Fédération Aéronautique Internationale (FAI), headquartered in Lausanne, Switzerland is the world governing body for air sports. Founded on 14 October 1905, it sets standards, organizes events and maintains global records. FAI has over 100 members.
News Crux Ecology & Environment
Blue Duke: State Butterfly of Sikkim
---
Sikkim Chief Minister Prem Singh Tamang on the occasion of World Environment Day (5 June 2022) declared Blue Duke the state butterfly.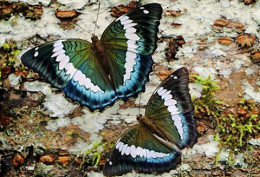 The Blue Duke represents Sikkim with its two unique colours blue representing the sky and white depicting the snow clad mountains of the Himalayas.
Of the 720 species of butterflies found in Sikkim, Blue Duke was selected as the state butterfly securing 57 per cent votes in a recent online poll conducted by the Forest Department.
Next to Blue Duke, Krishna Peacock got maximum votes to be declared as the State Butterfly of Sikkim.
Blue Duke, which goes by the scientific name Bassarona durga, is unique to Sikkim and the eastern Himalayas. It was discovered in the state in 1858.
Blue Duke is found at an altitude below 1500 metres in the Himalayas.
Blue Duke falls in Schedule 2 of the Wildlife Protection Act, 1972 and is a protected species in the Himalayas.
News Crux Important Days/Weeks
8 June: World Oceans Day
---
The World Oceans Day is observed to remind people of the importance of the oceans and the major role they play in everyday life.
This year's theme for the observation is "Revitalization: collective action for the ocean".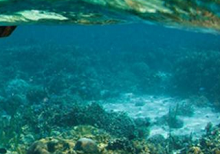 Importance of Oceans
The ocean covers over 70% of the planet. It is our life source, supporting humanity's sustenance and that of every other organism on earth.
The ocean produces at least 50% of the planet's oxygen, it is home to most of earth's biodiversity, and is the main source of protein for more than a billion people around the world.
The ocean is key to our economy with an estimated 40 million people being employed by ocean-based industries by 2030.
Concerns
With 90% of big fish populations depleted, and 50% of coral reefs destroyed, we are taking more from the ocean than can be replenished.
News Crux Ecology & Environment
Posidonia australis: World's Largest Plant
---
Scientists have discovered the world's largest plant off the Australia coast—a seagrass meadow that has grown by repeatedly cloning itself.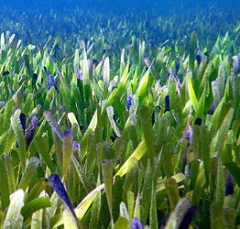 The single plant of Posidonia australis was discovered in the shallow waters of the World Heritage Area of Shark Bay in Western Australia.
Genetic analysis has revealed that the underwater fields of waving green seagrass are a single organism covering 70 square miles (180 square kilometers) through making copies of itself over 4,500 years.
Scientists confirmed that the meadow was a single organism by sampling and comparing the DNA of seagrass shoots across the bed.
The scientists call the meadow of Poseidon's ribbon weed "the most widespread known clone on Earth," covering an area larger than Washington.
Though the seagrass meadow is immense, it's vulnerable. A decade ago, the seagrass covered an additional seven square miles, but cyclones and rising ocean temperatures linked to climate change have recently killed almost a tenth of the ancient seagrass bed.
News Crux Important Days/Weeks
7th June: World Food Safety Day
---
World Food Safety Day is an annual celebration to draw attention and inspire action to help prevent, detect and manage foodborne risks.

The World Health Organisation (WHO) announced the theme of World Food Safety Day 2022 as 'Safer food, better health'.
Need for Food Safety
Food safety is a major determinant of health. It affects the survival, well-being, livelihood and productivity of individuals and eventually societies. Throughout the world, food borne diseases represent a considerable public health burden and challenge.
Overuse of antimicrobials in veterinary and human medicine has led to antimicrobial resistance, which has now become one of the main threats to modern medicine.
Going beyond the conventional definition of food safety, unsafe food also means food that can harm through unhealthy fats, high energy density and high salt content, contributing to increased risk of non-communicable diseases. Street food, which is commonly consumed in all parts of the country, often poses a health hazard as it is contaminated with infectious viruses and bacteria, leading to various food borne diseases.
News Crux Defence/Military Exercises
India-Bangladesh Joint Military Exercise "Ex SAMPRITI-X"
---
As part of the ongoing India Bangladesh bilateral defence cooperation, a joint military training exercise Ex SAMPRITI-X is being conducted at Jashore Military Station in Bangladesh from 05 June to 16 June 2022.

Exercise SAMPRITI is an important bilateral defence cooperation endeavour conducted alternately by both countries which aims to strengthen and widen the aspects of interoperability and cooperation between both the armies.
The aim of the exercise is to strengthen interoperability between the two armies and to understand each other's tactical drills and operational techniques.
The Indian contingent of company strength is being represented by a Battalion of the DOGRA Regiment.
News Crux Ecology & Environment
World's First Fishing Cat Census
---
The world's first population estimation of the fishing cat outside the protected area network of Asia's largest brackish water lagoon was conducted in Chilika.

According to the census, Chilika Lake in Odisha is home to 176 fishing cats.
The census was conducted by Chilika Development Authority (CDA) in collaboration with The Fishing Cat Project (TFCP).
The cat is a globally threatened species found in marshlands, mangroves, flooded forests and other wetlands.
The feline, an adept swimmer and twice the size of a house cat, has been designated as an ambassador of Chilika since 2020.
News Crux Miscellaneous
India Achieves 10% Ethanol Blending
---
India has achieved the target of 10% ethanol blending in petrol five months ahead of schedule - November, 2022. This is up from 1.5% in 2014.

There are three clear benefits of achieving this goal:
first, it has led to a reduction of 27 lakh tonnes of carbon emission;
second, it has saved foreign exchange worth Rs.41,000 crore and;
thirdly, farmers of the country have earned Rs. 40,600 crore in the last eight years due to increase in ethanol blending.
Ethanol Blended Petrol (EBP) Programme
The Centre promotes the Ethanol Blended Petrol (EBP) programme with the aim of enhancing energy security, reducing import dependency on fuel, saving foreign exchange, addressing environmental issues and giving a boost to agriculture.
The 'National Policy on Biofuels' notified by the government in 2018 envisaged an indicative target of 20% ethanol blending in petrol by 2030.
Given the encouraging performance and various interventions made by the government since 2014, the 20% target was advanced to 2025-26
State In News Uttarakhand
Uttarakhand to Roll out Drone in Healthcare 2022
---
Drones being used commercially to deliver great healthcare to Indians in the rural locations seems to be a possibility now, through a commercial drone corridor.
Drones being used commercially to deliver great healthcare to Indians in the most rural locations appears to be a possibility now. In the United States' Redcliffe Labs, a division of Redcliffe Lifetech, has completed its first commercial drone flight in the healthcare sector.
Between Uttarkashi and Dehradun, the business just launched a commercial drone corridor.
The collaboration between Redcliffe and Skye Air resulted in 40 successful trials in North India over the last three months.
Redcliffe Lab transported a payload of 5 kilograms in air temp boxes from Gyansu, Uttarkashi, to Vivek Vihar, Dehradun, a distance of 60 kilometres by air.
From June 10, 2022, the business stated it will "operate two flights daily for both routine and specialised test sample collecting."
By 2027, the diagnostic service provider hopes to have reached at least 500 million Indians. Jain stated that the corporation "plans to employ drone technology to gather Dx samples" as one of the several approaches to meet this goal.
State In News Chhattisgarh
Mukhyamantri Mitaan Yojana
---
Chief Minister of Chhattisgarh has launched 'Mukhyamantri Mitaan Yojana' (Mitaan stands for a friend), which will be implemented on a pilot basis in 14 municipal corporations including the cities like Raipur, Durg, Bilaspur and Rajnandgaon in Chhattisgarh.
Under the Scheme, the residents of Chhattisgarh can avail around 100 public services at their doorstep.
13 services in 14 municipal corporation areas have been included under the 'Mitaan' scheme as announced by the CM in his budget speech for the fiscal year 2022-23.
Once the concerned department issues the certificate, it will then be delivered at the citizen's doorstep by the 'Mitaan' in a sealed envelope within the prescribed time limit.
State In News Kerala
India's First State-Owned OTT Platform 'CSpace'
---
In a first in the country, Kerala will launch a state-owned over-the-top (OTT) platform, 'CSpace', in November 2022, offering film lovers an array of movies, short films and documentaries of their choice.
It is an initiative of Kerala State Film Development Corporation (KSFDC) on behalf of the state government.
State In News Kerala
Shaili App
---
The government of Kerala is set to launch an Android App 'Shaili', aimed at diagnosing and controlling lifestyle diseases among the people in the state of Kerala.
The app has been set up as part of the population-based screening project launched by the Health Department under the Nava Kerala Karma plan.
The app would primarily collect information about diseases like diabetes, high blood pressure, heart disease, lung diseases as well as other lifestyle-related ailments and cancers.
The health status of the individuals would be scored and those with a score of above four would be asked to visit the nearest health centre for a check-up for lifestyle diseases.
State In News Madhya Pradesh
Ladli Laxmi Scheme 2.0
---
Madhya Pradesh Chief Minister launched the second phase of the Ladli Laxmi scheme (Ladli Laxmi scheme-2.0).
The scheme is an innovative initiative to encourage girl children to pursue higher education and make them self-dependent.
The scheme is being implemented by the government of Madhya Pradesh since 2007 to enhance the economic and educational status of the girls.
Ladli Laxmi scheme is a comprehensive scheme that offers financial assistance for a girl from birth until her marriage in instalments.
The family of the girl child should be a permanent resident of Madhya Pradesh. The family should come under below the poverty line (BPL), i.e., should not be an income taxpayer. A maximum of two daughters can be registered under this scheme.
State In News Manipur
Poumai Naga Areas declared 'Drug Free Zone'
---
The Poumai tribe has declared that Poumai inhabited areas will be a Drug-Free Zone supporting the State government's War on Drug campaign.
A huge delegation of the Poumai tribe met Chief Minister and conveyed the resolution of the Drug-Free Zone in Poumai inhabited areas of the State.
They also informed the Chief Minister that the poppy plantation will not be allowed in the Poumai areas.
State In News Jharkhand
World No Tobacco Day (WNTD) Award 2022
---
On 31st May, 2022,World No Tobacco Day (WNTD) Award, 2022 was awarded to Jharkhand state by the World Health Organization (WHO) for the for its efforts to control tobacco consumption.
According to the report of the Global Adult Tobacco Survey (GATS)-1, when the National Tobacco Control Programme (NTCP) was launched in Jharkhand in 2012, the tobacco prevalence rate in the state was 51.1 per cent, of which 48 per cent were non-smoking users.
Each region of the World Health Organization would receive a maximum of 6 World No Tobacco Day Awards. Two of the awardees might also receive special recognition through the WHO Director -General Special Recognition Award.
The nominee of the award may be a group, an individual, or government department or ministry that made a significant contribution to the Tobacco Control.
News Crux Appointment & Resignation
Notable Recent Appointments
---
Person

Brief Description

Yoon Suk-yeol

He recently replaced Moon Jae-in to become the 13th President of South Korea.

Katalin Novak

On 10th May 2022, she took office as the first-ever female president of Hungary.

Ferdinand Marcos Jr.

He won presidential election of the Philippines and will succeed Rodrigo Duterte.

Elisabeth Borne

She was appointed as France's new prime minister, becoming the second woman after Édith Cresson, who served from 1991 to 1992.

Sheikh Mohamed bin Zayed Al Nahyan

He has been appointed as the President of the UAE after the demise of Sheikh Khalifa Bin Zayed Al Nahyan.

Jose Ramos-Horta

Nobel Peace Prize laureate Jose Ramos-Horta was sworn in as president of East Timor - Asia's youngest country.

Rajiv Kumar

He was appointed as the Chief Election Commissioner replacing

Sushil Chandra who demitted office on May 14.

S L Thaosen

He has been appointed as the Director-General of the Sashastra Seema Bal (SSB).

Dr. Manik Saha

He replaced Biplab Kumar Deb and became the 11th Chief Minister of Tripura.

Justice Pradip Mohanty

He has been appointed as the Acting Chairperson, Lokpal by President Ram Nath Kovind after Justice Pinaki Chandra Bose's term ended.

Suresh Bhai Kotak

He has been appointed as the Chairman of the Cotton Council of India –that was formed recently by the Union Govt.

Rajesh Gera

He has been appointed as the Director-General of National Informatics Centre (NIC).

Anwar Hussain Shaik

An Indian Government Officer has been made the chair of the World Trade Organisation's Committee on Technical Barriers on Trade.

Devendra Kumar Sharma

The Himachal Pradesh Electricity Regulatory Commission Chairman, who is a dam expert, has been elected as Chairman of the Asia Pacific Group of the International Commission on Large Dams (ICOLD).

Naveen Srivastava

He has been appointed as the next Ambassador of India to Nepal.

A. R. Dave

He will head the Supreme Court appointed 3-member Committee of Administrators (CoA) to manage affairs of All India Football Federation (AIFF).

Natarajan Sundar

He has been appointed as MD and CEO of the bad bank — National Asset Reconstruction Company Limited.

Ranjana Desai

Retired Supreme Court judge Ranjana Desai will head the five-member committee formed by the Uttarakhand government for preparing a draft on implementation of uniform civil code in the state.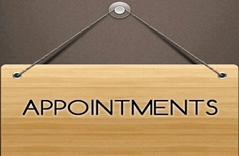 Sports In News Athletics
Deaflympics 2021
---
The quadrennial Deaflympics 2021 was held at Festa da Uva Main Pavilion in the city of Caxias do Sul in southern Brazil from 1 May to 15 May 2022.

The name chosen for the mascot was 'Nino', means: priceless, worthy of appreciation, cheerful, happy, very lucky, auspicious.
India finished ninth in the Deaflympics 2021 medals tally. Ukraine led the table with 61 golds (along with 38 silvers and 38 bronze and an overall tally of 137).
In the 2021 edition, India recorded their best performance at the Deaflympics by winning 17 medals, including 8- gold, 1- silver, and 8- bronze.
India's previous best came at Sofia (1993) when they bagged seven medals, including 5 gold and 2 bronze.
Sports In News Tennis
French Open 2022
---
The 2022 French Open, season's second Grand Slam tennis tournament after Australian Open was played on outdoor clay courts at the Stade Roland Garros in Paris, France, from 22 May to 5 June 2022.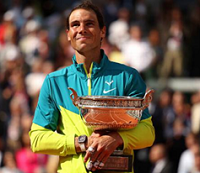 Major Titles
Men's Singles
Spain's Rafael Nadal beat Norway's Casper Ruud in the men's singles final.
It was his 14th championship at Roland Garros and 22nd Grand Slam title overall.
Nadal's victory came two days after his 36th birthday and made him the oldest title winner in the history of the clay-court tournament.
The Spaniard's first triumph in Paris came in 2005 at age 19. No man or woman ever has won the singles trophy at any major event more than his 14 in Paris. And no man has won more Grand Slam titles than Nadal.
Women's Singles
Top-ranked Iga Swiatek (Poland) beat Coco Gauff (America) to win her second French Open title.
Iga Swiatek now has 35 wins in a row, the joint-longest winning streak by a women's player in the 21st century along with Venus Williams, who had achieved the feat in 2000.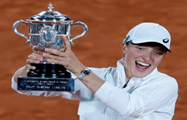 Current News International Reports,Survey And Index
UNICEF Child Alert - Severe Wasting: An overlooked Child Survival Emergency
---
Recently, UNICEF published a Child Alert report, Severe wasting: An overlooked child survival emergency, which shows that in the light of rising levels of severe wasting (Wasting is low weight for a child's height) in children and rising costs for life-saving treatment, global financing to save the lives of children suffering from wasting is also under threat.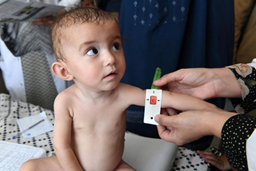 According to the Report, India has 5,772,472 children below five years affected by severe wasting — the most in the world.
Highlights of the Report
Threat
Globally, 1 in 5 deaths among children under the age of 5 is attributed to severe wasting – also known as severe acute malnutrition – making it one of the top threats to child survival, robbing the lives of more than 1 million children each year.
Remedy in Danger
Ready-to-Use Therapeutic Food (RUTF) can save children with severe wasting. The total cost to treat a child with RUTF is about US$100.
UNICEF indicates that the average price of life-saving RUTF is projected to increase by up to 16 per cent over the next six months, which may reduce access to RUTF and put more children's lives at risk.
Food, fuel, and fertilizer shortages, combined with inflationary pressures, are causing prices to soar. And even RUTF therapy isn't immune due to ongoing Russia-Ukraine conflict.
Immediate Need
More immediate and flexible funding is essential to ensure a continuous pipeline of RUTF supplies to save children's lives.
RUTF
RUTF is the gold standard for effectively treating severely wasted children in complex emergency settings.
RUTF is a past made using peanuts, sugar, oil, and milk powder, packaged in individual sachets. It is given to the infant or child directly from the sachet.
It can be consumed without adding water, eliminating the risk of contamination. Its long shelf life allows severely wasted children who do not have additional complications such as measles or malaria, to be treated at home instead of a lengthy and potentially unaffordable hospitalization.
Mid-Upper Arm Circumference (MUAC) Tape: An Early Detection Tool
The MUAC tape, a color-coded measuring band, has made it possible for community health and nutrition workers, and increasingly for mothers and caregivers, to quickly detect malnutrition simply by measuring a child's mid-upper arm. If the tape measure falls in the red zone, the child is severely wasted and requires immediate treatment. Yellow indicates moderate wasting.
Status of Severe Wasting in India
The fifth round of the National Family Health Survey was released by the Ministry of Health and Family Welfare on November 24, 2021.
The data shows an increase in severe wasting in children under five—from 7.5% in 2015-'16, when the previous round of the survey was conducted, to 7.7% in 2019-'21.
Wasting, or low weight compared to height, could be caused by prolonged weight loss and poor nutrition.
Stunting, or children being shorter than normal for their age, improved slightly—from 38.4% in the previous survey to 35.5% now.
News Crux Obituary
Anjalai Ponnusamy Ammal
---
Anjalai was a Malaysian national and a veteran of Indian National Army (INA) - an armed force formed by Indian freedom fighters and Imperial Japan on 1 September 1942 in Southeast Asia during World War II.

Anjalai had joined the Rani of Jhansi Regiment, the women's unit of the INA, during the second World War and fought for India's freedom from the British.
News Crux Science & Technology
Asia's Largest Liquid-Mirror Telescope
---
India has set up a liquid-mirror telescope, the country's first and the largest in Asia.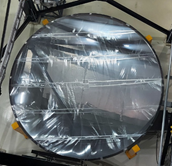 It is located at an altitude of 2,450 metres at the Devasthal Observatory campus of Aryabhatta Research Institute of Observational Sciences (ARIES), an autonomous institute under the Department of Science and Technology (DST), Government of India in Nainital district, Uttarakhand.
It is built by astronomers from India, Belgium and Canada.
The Indian Liquid Mirror Telescope (ILMT) will help to keep a watch on the skies for transient objects like debris and asteroids falling from space.
The instrument employs a 4-meter-diameter rotating mirror made up of a thin film of liquid mercury to collect and focus light.
News Crux Obituary
"Saint of the Santoor" Pandit Bhajan Sopori Passed Away
---
Legendary Santoor maestro and Padma Shree awardee Pandit Bhajan Sopori passed away on 2nd June 2022.

Born as Pandit Bhajan Lal in 1948 in Srinagar, Sopori went on to master the Santoor - a classical Indian musical instrument.
Regarded as the cultural bridge of Jammu & Kashmir with the rest of the country, Pandit Bhajan Sopori is hailed as the "Saint of the Santoor" and the "King of Strings".
Sopori was awarded the Sangeet Natak Akademi Award in 1992 and the Padma Shri in 2004.
He was awarded the Jammu and Kashmir State lifetime achievement award on 67th Indian Republic Day 2016.
He was also conferred National Kalidas Samman 2020 by the Government of Madhya Pradesh for his enormous contribution to Hindustani classical music (Santoor).
News Crux Appointment & Resignation
S L Thaosen appointed as Director-General of the Sashastra Seema Bal (SSB)
---
IPS officer S L Thaosen has been appointed as the Director-General of the Sashastra Seema Bal (SSB).

The post of SSB chief has been lying vacant after incumbent DG Kumar Rajesh Chandra retired on December 31 last year.
Indo-Tibetan Border Police (ITBP) DG Sanjay Arora has been holding the additional charge of the Sashastra Seema Bal DG since then.
Prior to this appointment, S L Thaosen was serving as the Special Director General of the Border Security Force (BSF).
Indian Border Guarding Forces
Assam Rifles guards the Indo-Myanmar border
Border Security Force (BSF) guards the Indo-Pakistan and Indo-Bangladesh borders
Indo-Tibetan Border Police (ITBP) guards the Indo-China border
Sashastra Seema Bal (SSB) guards the Indo-Bhutan and Indo-Nepal borders
News Crux Important Days/Weeks
1 June: World Milk Day
---
The Food and Agriculture Organization of the United Nations adopted June 1 as World Milk Day in 2001.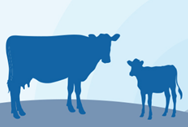 The primary goal of World Milk Day is to raise awareness about the value of milk and dairy products in our lives.
Milk and dairy products are not only a great source of nourishment, but they are also a source of income for nearly a billion people around the world.
The theme for World Milk Day 2022 is to draw the world's attention to the climate change crisis and highlight how the dairy industry could minimalise its impact on the planet. The focus is on achieving a 'Dairy Net Zero' by cutting down the greenhouse gas emission of the industry over the next 30 years.
Milk Production in India: Some Facts according to Economic Survey 2021-22
Dairy is the single largest agricultural commodity contributing 5 per cent of the national economy and employing more than 8 crore farmers directly.
India is ranked 1st in milk production contributing 23 per cent of global milk production.
Uttar Pradesh is the largest producer of milk among states followed by Rajasthan.
News Crux Important Days/Weeks
30 May: Hindi Journalism Day
---
30th May is observed as Hindi Journalism Day or 'Hindi Patrakarita Diwas'.

Udant Martand, the first Hindi language newspaper was first published in India on 30 May 1826, from Calcutta (now Kolkata).
The weekly newspaper was published every Tuesday by Pt. Jugal Kishore Shukla.
Current News Ecology & Environment Biodiversity
Sela Macaque: A New Species of Primate
---
Scientists from the Zoological Survey of India have discovered a new species of primate in Arunachal Pradesh.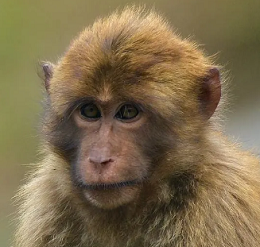 The species is called Sela Macaque, named after the Sela pass situated between Dirang and Tawang towns in western Arunachal Pradesh.
Sela macaque (Macaca selai) is a new macaque species genetically different from the other species of monkeys reported from this region.
The pass acted as a barrier by restricting the migration of individuals of these two species for approximately two million years.
This primate has evolved from the Arunachal macaque (Macaca munzala), an endangered and recently discovered species from the same region.
About Arunachal macaque
Arunachal macaque (Macaca munzala) is an endangered and recently discovered cercopithecine (a subfamily of the Old World monkeys, which comprises roughly 71 species, including the baboons, the macaques, and the vervet monkeys) primate from Western Arunachal Pradesh.
Arunachal macaque evolved into two phylogenetic species. Phylogenetics relates to the evolutionary development and diversification of a species or group of organisms.
Sela macaque vs. Arunachal macaque
Colour & Facial Feature: Although, Sela macaque shares certain similar physical characteristics to Arunachal macaque like heavy-build shape and long dorsal body hair, they are different in terms of color, and facial features. While the Sela macaque has a pale face and brown coat, the Arunachal macaque has a dark face and dark brown coat.
Longer Tail: Sela macaque has a longer tail compared to Tibetan macaque, Assamese macaque, Arunachal macaque and the white-cheeked macaque but shorter than the bonnet macaque and toque macaque. Other features of the species include brown collar hair and muzzle, thick brown hair around the neck, and the absence of chin whiskers.
Other Recently Found Species from Arunachal
In February 2022, researchers and scientists discovered the existence of the White-Cheeked Macaque (Macaca leucogenys) in Arunachal Pradesh's West Siang district.
---