News Crux Persons In News
Kailash Satyarthi appointed as SDG Advocate
---
Nobel Peace Laureate Kailash Satyarthi has been appointed by UN Secretary-General Antonio Guterres as a Sustainable Development Goals (SDG) Advocate.
Along with Satyarthi, STEM activist Valentina Munoz Rabanal, Microsoft President Brad Smith and K-pop superstars BLACKPINK were also appointed as new SDG Advocates.
Satyarthi, the 2014 Nobel Peace Prize winner from India, will focus on protecting and promoting the rights of children around the world. Satyarthi has fought tirelessly for decades against child labour, slavery and trafficking.
Climate action, bridging the digital divide, gender equality and the promotion of the rights of children are key issues to be championed by the new SDG Advocates.
The SDG Advocates use their considerable spheres of influence to reach new constituencies to act now and keep the promise of the 17 Sustainable Development Goals for people and for the planet.
News Crux Places In News
Foundation Stone Laid for Development of Parshuram Kund
---
On 23 September 2021, the foundation stone was laid for the development of Parshuram Kund located at Lohit District of Arunachal Pradesh.
Parshuram Kund is a Hindu pilgrimage site is dedicated to sage Parshuram.
Devotees and sadhus take a holy dip in its water each year on the occasion of Makar Sankranti, in the month of January.
The project is sanctioned under the Pilgrimage Rejuvenation and Spiritual, Heritage Augmentation Drive' (PRASHAD) Scheme of Ministry of Tourism.
The 'National Mission on Pilgrimage Rejuvenation and Spiritual, Heritage Augmentation Drive' (PRASHAD) is a Central Sector Scheme with complete financial assistance by the Government of India.
News Crux Awards In News
Teesta-V Power Station, Sikkim conferred with 'Blue Planet Prize'
---
NHPC's 510 MW Teesta-V Power Station located in the Himalayan State of Sikkim has been conferred with the prestigious Blue Planet Prize by International Hydropower Association (IHA), a London based non-profit membership association operating in 120 countries.
The power station has been built, owned and being operated by NHPC.
The award for Teesta-V Power Station was announced on 23rd September 2021 during the World Hydropower Congress, 2021.
The award had been conferred to Teesta-V Power Station based on its sustainability assessment undertaken by a team of accredited lead assessors of IHA in 2019 using the Operation Stage tool of the Hydropower Sustainability Assessment Protocol (HSAP) of IHA.
The IHA Blue Planet Prize is awarded to hydropower projects that demonstrate excellence in sustainable development.
The Hydropower Sustainability Assessment Protocol (HSAP) is the leading international tool for measuring the sustainability of hydropower projects.
News Crux Awards In News
2021 Goalkeepers Global Goals Awards
---
The Goalkeepers Global Goals Award Winners are an annual recognition of remarkable individuals taking action to help achieve the Global Goals by 2030.
The awards are given by the Bill & Melinda Gates Foundation.
Award

Awardee

Description

Global Goalkeeper Award

Phumzile Mlambo-Ngcuka

(South Africa)

She is the former United Nations Under-Secretary-General and Executive Director of UN Women. Phumzile is a global champion for gender equality, human rights, and social justice.

Progress Award

Jenifer Colpas (Colombia)

For her work which centres around improving access to clean water and sanitation.

Campaign Award

Satta Sheriff (Liberia)

For her work promoting gender equality.

Changemaker Award

Fairooz Faizah (Bangladesh)

She is co-founder of Moner School - an anonymous online platform that works with youth to educate them about the importance of mental health care through training, workshops, and a 24/7 online mental health first aid service.
News Crux Awards In News
GeM wins CIPS Award 2021
---
India's Government e Marketplace (GeM) has won the CIPS Excellence in Procurement Awards 2021 (CIPS Awards) in the "Best Use of Digital Technology" category.
About the Award
The CIPS Awards are one of the leading recognitions around procurement globally, which is conducted under the aegis of The Chartered Institute of Procurement & Supply (CIPS), London.
About CIPS
CIPS is a global not-for-profit organisation and professional body dedicated to promotinggood practices in procurement and supply management, with a community across 150 countries.
About GeM
Government e Marketplace is a 100% Government owned Section 8 Company setup under the aegis of Department of Commerce, Ministry of Commerce and Industry for procurement of goods and services by Central and State Government organizations.
GeM offers a cashless, contactless, and paperless experience for sellers and buyers, and serves as an end-to-end solution for procurement of common use goods and services by Government buyers.
Sports In News Snooker
6Reds Snooker World Cup 2021
---
Pankaj Advani beat Babar Masih of Pakistan to win the IBSF 6-Red Snooker World Cup 2021 title, held in Doha, Qatar. This is the 24th world title.
It is also his second major International championships win in a week. He won Asian Snooker Championship 2021 by defeating Amir Sarkhosh of Iran at the same venue.
News Crux Obituary
Former Arunachal Pradesh Governor YS Dadwal Passes Away
---
Former Governor of Arunachal Pradesh and Commissioner of Delhi Police, Yudhvir Singh Dadwal, has passed away on 23 September 2021.
He became the Delhi Police Commissioner in 2007 and was transferred to Sashastra Seema Bal (SSB) as its Director General in 2010. He retired from the SSB in 2011.
Dadwal was the Delhi Police chief when the Batla House encounter took place in which Special Cell Inspector Mohan Chand Sharma was killed.
In 2016, Dadwal was appointed as the Governor of Arunachal Pradesh.
Current News International
Taiwan Applies to Join CPTPP
---
Taiwan has formally applied to join the Comprehensive and Progressive Agreement for Trans-Pacific Partnership (CPTPP) less than a week after China too had submitted an application.
Taiwan is excluded from many international bodies because of China's insistence that it is part of "one-China" rather than a separate country. China views Taiwan as its own territory.
Most recently, China sent 19 aircraft towards Taiwan on 23rd September amid rising tensions across the straits, in the latest messaging from Beijing to both Taipei and Washington on its posture on the Taiwan issue.
Still, Taiwan is a member of the World Trade Organization and the Asia-Pacific Economic Cooperation (APEC) grouping.
About CPTPP
The original 12-member agreement, known as the Trans-Pacific Partnership (TPP), was seen as an important economic counterweight to China's growing influence.
But the TPP was thrown into limbo in early 2017 when then-U.S. President Donald Trump pulled the United States out of the pact.
The grouping, which was renamed the CPTPP, currently links Canada, Australia, Brunei, Chile, Japan, Malaysia, Mexico, New Zealand, Peru, Singapore and Vietnam.
Britain is also keen to join the trans-Pacific trade deal and recently began negotiations.
Current News Ecology & Environment Biodiversity
Plant Discoveries 2020: Western Ghats gives More New Species
---
Recently, the Botanical Survey of India released its new publication 'Plant Discoveries 2020'. It has added 267 new taxa/ species to the country's flora.
The 267 new discoveries include 119 angiosperms; 3 pteridophytes; 5 bryophytes, 44 lichens; 57 fungi, 21 algae and 18 microbes.
In 2020, 202 new plant species were discovered across the country and 65 new records were added.
With these new discoveries the latest estimate of plant diversity in India stands at 54,733 taxa including 21,849 angiosperms, 82 gymnosperms, 1310 Pteridophytes, 2791 bryophytes, 2961 lichens, 15,504 fungi, 8979 algae and 1257 microbes.
This year one new monogeneric family Hanguanaceae has been recorded for the first time from India.
Most discoveries have been made from seed plants, with 1,199 (37%) taxa, followed by fungi 894 (27%).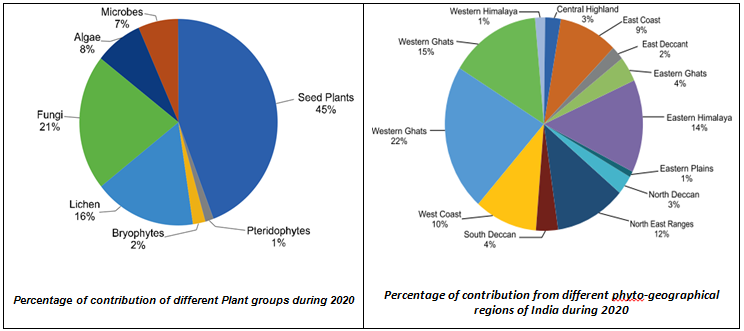 The following are some of the new discoveries this year
Nine new species of balsams (Impatiens)
One species of wild banana (Musa pradhanii) were discovered from Darjeeling
One species of wild jamun (Sygygium anamalaianum) from Coimbatore
Fern species (Selaginella odishana) were recorded from Kandhamal in Odisha
There are 14 new macro and 31 new micro fungi species recorded from various parts of India.
Note: The Global Strategy for Plant Conservation (GSPC) under the targets 2, 7 and 8 of Convention on Biodiversity (CBD) call for the status assessment of all known plant species and ex-situ or insitu conservation of 75 percent of the threatened species in every country. For this purpose, each country must have a working list of all plant species with data recorded for their distribution and occurrence. This can be achieved through systematic inventorization, exploration and documentation of the floristic wealth of the respective region.
News Crux Persons In News
Air Marshal V R Chaudhari to be the next Chief of Air Staff
---

Air Marshal Vivek Ram Chaudhari will take charge as the chief of the Indian Air Force after the incumbent, Air Chief Marshal RKS Bhadauria, retires on September 30.
Air Marshal V R Chaudhari, PVSM, AVSM, VM, was commissioned into the Fighter stream of Indian Air Force on 29th December 1982 and has held various Command, Staff and Instructional Appointments at various levels including the present one as Vice Chief of Air Staff.
PIB News Ecology & Environment
Two more Indian Beaches got International 'Blue Flag' Certification
---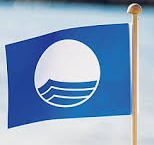 Two more Indian beaches - Kovalam in Tamil Nadu and Eden in Puducherry were accorded Blue Flag Certification.
Now India has 10 'Blue Flag' certified beaches – 8 such were certified last year.
Foundation for Environment Education in Denmark (FEE) which accords the globally recognized eco-label - Blue Flag certification, has also given re-certification for 8 nominated beaches Shivrajpur-Gujarat, Ghoghla-Diu, Kasarkod and Padubidri-Karnataka, Kappad-Kerala, Rushikonda- Andhra Pradesh, Golden-Odisha and Radhanagar- Andaman and Nicobar, which were awarded the Blue Flag certificate last year.
FEE Denmark conducts regular monitoring & audits for strict compliance of the 33 criteria at all times. A waving "Blue Flag" is an indication of 100% compliance to these 33 stringent criteria and sound health of the beach.
Initiatives of the MoEF&CC towards "Sustainable Development" of the Coastal Regions of India
The Ministry of Environment, Forest and Climate Change in its pursuit of "Sustainable Development" of the coastal regions of Indiaembarked upon a highly acclaimed & flagship program Beach Environment & Aesthetics Management Services (BEAMS) which is one of the initiatives under Integrated Coastal Zone Management (ICZM) approachthat the MoEF&CC has undertaken for the sustainable development of coastalregions of India,with aprime objectiveto protect and conserve the pristine coastal and marine ecosystems throughholistic management of the resources.
This was aimed for achieving the globally recognized and the coveted International eco-label "Blue Flag", accorded by International Jury comprising of members from IUCN, UNWTO, UNEP, UNESCO, etc.
The objective of BEAMS program is to abate pollution in coastal waters, promote sustainable development of beach facilities, protect & conserve coastal ecosystems & natural resources, and seriously challenge local authorities & stakeholders to strive and maintain high standards of cleanliness, hygiene & safety for beachgoers in accordance with coastal environment & regulations.
PIB News Indian Economy
National Single Window System for Investors and Businesses
---
On 22 September 2021, the Ministry of Commerce & Industry launched National Single Window System.
DPIIT (Department for Promotion of Industry and Internal Trade) along with Invest India have developed the portal as a National Single Window System (NSWS) to provide a single platform to enable investors to identify and obtain approvals and clearances needed by investors, entrepreneurs, and businesses in India.
The system is envisioned to address information asymmetry, duplication of information submitted across platforms and authorities and inefficient tracking of approvals and registration faced by investors.
Services (Online) provided by NSWS
Know Your Approval (KYA) Service: An intelligent information wizard that generates a list of approvals required by any business to commence operations. It does so by asking the investor a series of dynamic questions about their planned business activities and identifies the applicable approvals basis the responses provided. The questionnaire, simple and user friendly on the surface, has a complex, automated logic built into it to sieve through hundreds of approvals, and shortlists only those relevant to the specific investor or entrepreneur. This service is only for guidance purposes and does not constitute any legal advice.
Common Registration Form: To ensure a single point of submission of information and documents across Ministries and States, a unified information capturing system along with a common registration form has been introduced. Information is auto-populated on forms, eliminating the need to fill in the same information again.
State Registration Form: Enables investor to have seamless single click access to respective State Single Window System.
Applicant Dashboard: Provides a single online interface to apply, track and respond to the queries pertaining to approvals and registrations across ministries and States.
Document Repository: It is an online centralized storage service for investors to enable one-time document submission and use the same across multiple approvals. This eliminates the need to submit documents at multiple portals.
E-Communication Module: Enables online response to queries and clarification requests related to applications by Ministries and States.
News Crux Important Days/Weeks
10th Anniversary of 'World Rhino Day'
---
World Rhino Day is celebrated on September 22 to spread awareness about the work being done to save them.
This year (2021) marks its 10th Anniversary of World Rhino Day.
This year, the theme of World Rhino Day is "Keep the Five Alive." The theme was set keeping an eye on its vulnerable population.
There are five species of Rhinoceros - Black, White, Greater One-horned, Sumatran, and Javan Rhinoceros.
The Indian rhinoceros (Rhinoceros unicornis), also called greater one-horned rhinoceros or great Indian rhinoceros. It is listed as 'Vulnerable' on the IUCN Red List.
Kaziranga National Park has the highest population whereas Pobitora Wildlife Sanctuary in Assam has the highest density of Indian rhinos.
Current News Indian Economy Infrastructure
JNPT starts Dwarf Containers Train Service
---
On 20th September 2021, the dwarf container train service started from Jawaharlal Nehru Port Trust (JNPT).
With this, the first consignment of laden Dwarf containers from Dwarf container depot (DCD) at the port was moved by train to ICD Kanpur.
The Indian Railways introduced first commercial service to run double-stack dwarf containers on trains in 2018 and the first freight train was flagged off on July 7 from Western Railway's Rajkot railway station.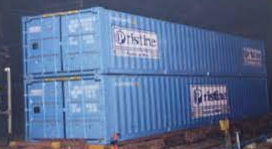 Benefits of Dwarf Containers
Cost Advantage: Rail movement of EXIM cargo through double stacked dwarf containers would offer competitive cost advantage to the EXIM community, resulting in an increase in port cargo traffic via rail route.
Logistical Edge: The 'Dwarf Containers' are lesser in height by 660 mm than normal ISO containers, giving them a logistical edge.
More Reach: The Low height of dwarf container loaded on trailers can pass through rural, semi urban and urban roads, through limited height subways & level crossing in electrified sections.
Carry More Volume: The 'Dwarf' containers provide a 67% increase in volume when double-stacked and can carry a weight of 71 tons, against 40 tons by an ISO container.
Discount: Indian Railways has offered 17% discount on haulage cost compared to double stack ISO container trains, resulting in an overall 33% discount to shippers making Indian Railways competitive.
Thus, the rail movement of cargo through Dwarf containers has the potential to lower the EXIM logistics costs, making Indian exports globally competitive.
Current News International Reports,Survey And Index
Global Innovation Index 2021
---
The 14th edition of Global Innovation Index was released on 20th September 2021.
The Index is released annually by the World Intellectual Property Organization (WIPO).
The Global Innovation Index 2021 captures the innovation ecosystem performance of 132 economies and tracks the most recent global innovation trends.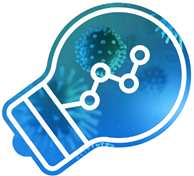 Source: World Intellectual Property Organisation
Overall Findings
The GII 2021 finds that the innovative sectors of the global economy have remained strong, despite severe disruptions.
The GII 2021 finds that governments and enterprises in many parts of the world have scaled up their investments in innovation during the COVID-19 pandemic. Meantime, scientific output, expenditures in research and development, intellectual property filings and venture capital deals continued to grow in 2020, building on strong peak pre-crisis performance.
Global Ranking
Switzerland topped the table, followed by Sweden, the US and the UK. Angola was at the bottom of the table.
Among Asian economies, South Korea jumped to the fifth position, up from 10 last year. China was in the 12th position.
India on the Index
India has climbed 2 spots and has been ranked 46th in the Global Innovation Index 2021.
India has been on a rising trajectory, over the past several years in the Global Innovation Index (GII), from a rank of 81 in 2015 to 46 in 2021.
In Central and Southern Asia, India leads in 46th position, followed by the Islamic Republic of Iran (60th) and Kazakhstan (79th)respectively
Reasons for India's Improvement in Ranking
The consistent improvement in the GII ranking is owing to the immense knowledge capital, the vibrant start-up ecosystem, and the work done by the public and the private research organizations.
The Scientific Departments like the Department of Atomic Energy; the Department of Science and Technology; the Department of Biotechnology and the Department of Space have played a pivotal role in enriching the National Innovation Ecosystem.
Note: This year, the NITI Aayog, in partnership with the CII and the World Intellectual Property Organisation (WIPO), is hosting, virtually, the India Launch of the GII and the Global Innovation Conclave during September 21-22, 2021.
Current News National Survey And Index
State Food Safety Index 2020-21
---
The third State Food Safety Index was released on 20th September 2021.
The Food Safety and Standards Authority of India (FSSAI) releases the State Food Safety Index annually based on the overall performance on food safety indices.
The first such report was released on World Food Safety Day on June 7, 2019.
FSSAI's State Food Safety Index (SFSI) measures the performance of States on five parameters of food safety:

Human Resources and Institutional Data (20% weightage)
Compliance (30% weightage)
Food Testing – Infrastructure and Surveillance (20% weightage)
Training & Capacity Building (105 weightage)
Consumer Empowerment (20% weightage)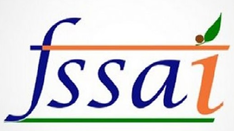 Source: Food Safety and Standards Authority of India

Rankings (Top 3) and at the Bottom

Large States

Gujarat
Kerala
Tamil Nadu

At the Bottom: Bihar

Small States

Goa
Meghalaya
Manipur

At the Bottom: Mizoram

UTs

J&K
Andaman and Nicobar Islands
Delhi

At the Bottom: Lakshadweep
News Crux Important Days/Weeks
21 September: International Day of Peace
---
The International Day of Peace is observed around the world on 21 September.
The UN General Assembly has declared this as a day devoted to strengthening the ideals of peace, through observing 24 hours of non-violence and cease-fire.
The 2021 theme for the International Day of Peace is "Recovering better for an equitable and sustainable world".

Source: un.org
News Crux Military Exercise & Operations
Exercise 'Samudra Shakti'
---
Indian Navy and Indonesian Navy will carry out the third edition of bilateral exercise 'Samudra Shakti' from 20 Sep to 22 Sep 21.
In pursuance of India's Act East Policy, Exercise 'Samudra Shakti' was conceived in 2018 as a bilateral IN-IDN exercise.
Indian Naval Ships Shivalik and Kadmatt are participating in this exercise near Sunda Strait.
Indian Navy's Anti-Submarine Warfare capable Long Range Maritime Reconnaissance Aircraft P8I is also participating in the exercise.
The exercise aims to strengthen the bilateral relationship, enhance mutual understanding and interoperability in maritime operations between the two navies.
The exercise will also provide an appropriate platform to share best practices and develop a common understanding of Maritime Security Operations.


Source: pib.gov.in
News Crux Science & Technology
'Y' Chromosome regulates Genes on other Chromosomes: CCMB
---
A recent study by a team of geneticists from Centre for Cellular and Molecular Biology (CCMB), Hyderabad has revealed that the 'Y chromosome' has some other functions as well other than sex determination.

The research suggests that beyond determining the gender of a person, the Y chromosome also regulates genes on other chromosomes involved in male reproduction.
Research has shown a bunch of DNA repeats on mouse Y chromosome, which regulate genes expressed from other chromosomes in testis, specifically those required in reproduction. They also showed that these repeats are species-specific; they are not present in other species. These repeats give rise to a class of small RNAs called piRNAs. This is the first report of piRNAs from Y chromosomes.
News Crux Ecology & Environment
'Copper Mahseer': State Fish of Sikkim
---
The Sikkim government has declared 'Copper Mahseer' (Neolissochilus hexagonolepis) locally named 'Katley' as the 'State Fish'.

In Sikkim, 'Copper Mahseer' is found in varied altitudes covering entire state predominantly confined in Teesta and Rangit rivers and their tributaries.
In the year 2014 the fish was categorized as 'Endangered' by the IUCN (International Union for Conservation of Nature).
News Crux Obituary
Noted Litterateur Manorama Mohapatra Passed Away
---
Eminent litterateur, social worker and former editor of Odia daily 'The Samaja' Manorama Mohapatra has passed away on 18 September 2021.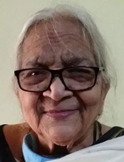 She was former editor of Odia daily 'The Samaja'.
Mohapatra has more than 40 books and novels to her credit.
Among others, she was honoured with Sahitya Akademi Award in 1984.
For her immense contribution to the field of literature, she was appointed President of Odisha Sahitya Akademi in 1991, the first woman to hold this post, till 1994.
State In News Rajasthan
Criminal Laws (Rajasthan Amendment) Bill-2021 passed by Assembly
---
On 18th September 2021, the Rajasthan Assembly passed the Criminal Laws (Rajasthan Amendment) Bill-2021.

The Criminal Laws (Rajasthan Amendment) Bill has provisions for life imprisonment for adulteration of food, or drugs and medicines, making their sale a cognisable and non-bailable offence.
The Bill mainly seeks to empower Food Safety Officers and Drug Inspectors, as well as address the differences in punishment for food adulteration under various laws.
The Bill amends sections 272 to 276 of the IPC, which deal with offences relating to adulteration of food, drink, drug or medical preparations.
Following the amendment bill passed in the Assembly, the crimes falling under IPC sections 272 to 276 will be cognisable and non-bailable, once the law becomes an Act.
Sports In News Snooker
Pankaj Advani wins Asian Snooker Championship 2021
---
India's Pankaj Advani successfully defended the Asian Snooker Championship at the Al Messila, a luxury collection resort & spa, in Doha, Qatar on 16th September 2021 outplaying Amir Sarkhosh of Iran.

Pankaj Advani has won this title for a second consecutive time. He is the winner of the last Asian Snooker Championship held in 2019.
Pankaj is the only player who has won the title in all forms of billiards, snooker, 6Reds, and 10Reds competitions.
Current News Indian Economy Plan Policy
KVIC launched 'SPIN' Scheme & "Kashi Pottery Cluster"
---
On 17th September 2021, Khadi and Village Industries Commission (KVIC) launched a unique Scheme called SPIN (Strengthening the Potential of India) and set up "Kashi Pottery Cluster" under SFURTI Scheme in Varanasi to empower over 1100 people of the marginalized potters' community on the occasion of "Sewa Diwas", the birthday of Prime Minister Shri Narendra Modi.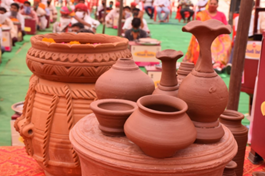 On this occasion, 780 electric potter wheels were sanctioned to the participants of SPIN Scheme. Further, in Gujarat, KVIC distributed 50 charkhas to women artisans at Kevadia to engage them with self-employment and sustainable livelihood.
The SPIN Scheme in which 780 potters from Uttar Pradesh, Bihar, Rajasthan and Jharkhand have registered for financial assistance from the bank to begin their own business. Out of these, 110 artisans are from Varanasi.
Salient Features of 'SPIN' Scheme
It is a no-subsidy program: Unlike earlier launched 'Kumhar Sashaktikaran Yojana', which is a subsidy-based program, SPIN Scheme enables the registered potters to get a direct loan from the banks under Pradhan Mantri Shishu Mudra Yojana.
No financial burden on the exchequer: Under this scheme, there will be no financial burden on the exchequer and the loan will be repaid by the potter in easy installments. The SPIN scheme, thus, aims at infusing self-sustainability in the Indian pottery sector.
KVIC as a facilitator: Under the SPIN Scheme, KVIC is acting as a facilitator for financial aid to potters through RBL bank and also providing training to the artisans, opting for this scheme.
About "Kashi Pottery Cluster"
It was inaugurated at Village Bhatti in Varanasi.
This is the first pottery cluster in Varanasi district set up by KVIC under the Scheme of Fund for Regeneration of Traditional Industries (SFURTI).
The cluster, set up over an area of 7100 square feet at the cost of Rs 2.50 crore, has provided direct employment to 340 pottery artisans who have been trained by KVIC.
The cluster is equipped with modern equipment like furnaces, electric potter wheels, blunger machines, pug mills and other modern equipment for higher production of clay pottery.
Current News International International Organizations
G-33 Virtual Informal Ministerial Meeting & India
---
On 16th September 2021, the G-33 Virtual Informal Ministerial Meeting was organized by Indonesia to discuss the Agricultural Priority Issues of G33 and the Way Forward for the Twelfth Ministerial Conference (MC-12) scheduled to be held from 30th November to 3rd December 2021.
The Informal Ministerial Meeting was chaired by the Minister of Trade of the Republic of Indonesia, Mr. Muhammad Lutfi.
Director General of WTO, Dr Ngozi Okonjo Iweala delivered the Keynote Remarks.
Out of a total of 47 G-33 Members, representatives from 21 Member countries, including India, took the floor to make brief intervention.
The meeting concluded with the adoption of the G-33 Joint Ministerial Statement reaffirming commitment for expeditious resolution of the WTO's mandated issues in agriculture.
The meeting also called for satisfactorily addressing the development issues of developing countries and LDCs with Special and Differential Treatment as an integral part of international trade negotiations.
India at the Meet
India's official delegation for the meeting was headed by Shri Piyush Goyal, the Minister of Commerce & Industry, Consumer Affairs & Food & Public Distribution and Textiles.
He emphasized that as part of the trust-building exercise for MC 12, G-33 must strive for positive outcomes on permanent solution to Public Stockholding (PSH) for food security purposes which is of utmost importance, finalization of a Special Safeguard Mechanism (SSM) quickly and a balanced outcome on Domestic Support.
He also drew attention towards Agreement on Agriculture at the WTO that it is riddled with deep imbalances, which favour the developed countries and have tilted the rules against many developing countries and therefore as a first step in agriculture reform, the historical asymmetries and imbalances must be corrected in order to ensure a rule-based, fair and equitable order.
What is G33?
The G33 (or the Friends of Special Products in agriculture) is a coalition of developing countries, established prior to the 2003 Cancun ministerial conference, that have coordinated during the Doha Round of World Trade Organization negotiations, specifically in regard to agriculture.
Dominated by India, the group has "defensive" concerns regarding agriculture in relation to World Trade Organization negotiations, and seeks to limit the degree of market opening required of developing countries.
About Twelfth WTO Ministerial Conference
The 12th Ministerial Conference (MC12) will take place from 30 November to 3 December 2021 in Geneva, Switzerland.
MC12 was originally scheduled to take place from 8 to 11 June 2020 in Kazakhstan's capital, Nur-Sultan, but was postponed due to the COVID-19 pandemic.
The Conference will be chaired by Kazakhstan's Minister of Trade and Integration, Bakhyt Sultanov, as approved by WTO members in December 2019.
State In News Meghalaya
Meghalaya Enterprise Architecture Project (MeghEA)
---
On 17th September 2021, Meghalaya Enterprise Architecture Project (MeghEA) was launched.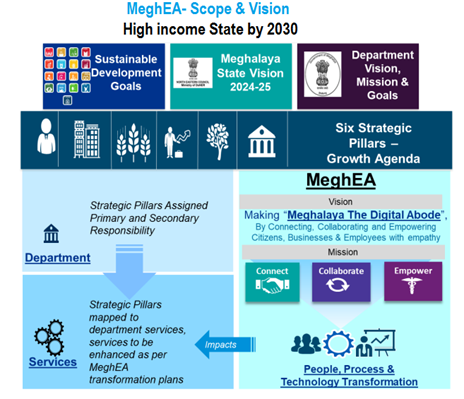 Meghalaya has become the first state to implement IndEA as MeghEA and promote Enterprise Architecture to digitise governance process.
Aim of this Project
The project aims to improve service delivery and governance for the people using power of Digital technologies at grassroots level.
About IndEA
IndEA is an initiative of the Centre to promote digital governance in the country and aims to expedite the delivery service system in the governance process.
IndEA was notified as an e-Governance standard by the Ministry of Electronics and Information Technology (MeitY) in October 2018.
The primary purpose of IndEA is to help state governments, ministries and departments in the governments at various levels to adopt a structured approach for developing their enterprise architecture.
Current News Indian Economy Agriculture & Allied Sector
'Hathei Chilli' & 'Tamenglong' Orange of Manipur got GI Tag
---
The famous Hathei Chilli and Tamenglong Orange of Manipur have received the Geographical Index (GI) tag.
Manipur has been promoting these two produce by celebrating the Orange Festival every December and Sirarakhong Hathei festival every August for over a decade now.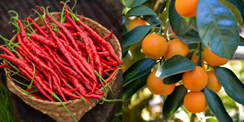 About the New GI Products
Tamenglong Orange: It is a unique fruit crop found mostly in Tamenglong district which contributes over 50% of the state's annual production. It is famous especially for its well-blended sweetness and acidic taste.
Hathei Chilli: It is one of the best varieties of chillies with a distinct flavour and colour, grown in Sirarakhong village in Ukhrul district.
News Crux Military Exercise & Operations
15th Edition of Indo-Nepal Joint Exercise 'Surya Kiran'
---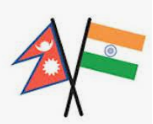 The 15th edition of Indo-Nepal Joint Military Training, Exercise 'Surya Kiran' between Indian Army and Nepali Army will be carried out from 20 September 2021 at Pithoragarh (Uttarakhand).
The last edition of Exercise Surya Kiran was conducted in Nepal in 2019.
PIB News Indian Economy
Grant-in-aid to Rural Local Bodies
---
On 30th August the Department of Expenditure, Ministry of Finance has released an amount of Rs. 13,385.70 crore to 25 States for providing grants to the Rural Local Bodies. This Grant-in-aid is the 1st installment of Tied grants of the year 2021-22.
The grants have been released as per the recommendations of the 15th Finance Commission.
Tied Grants
Tied grants are released to the Rural Local Bodies (RLBs) for improving two critical services namely
(i)Sanitation and maintenance of open-defecation free (ODF) status, and
(ii)Supply of drinking water, rain water harvesting and water recycling.
Out of the total Grant-in-aid allocated for Panchayati Raj institutions, 60 percent is 'Tied Grant'. It's earmarked for national priorities like drinking water supply, rainwater harvesting and sanitation.
Remaining 40 percent is 'Untied Grant' and is to be utilized at the discretion of the Panchayati Raj institutions for location specific felt needs, except for payment of salaries.
Tied grants are meant to ensure availability of additional funds to the Rural Local Bodies over and above the funds allocated by the Centre and the State for sanitation and drinking water under the Centrally Sponsored Schemes.
The States are required to transfer the grants to the Rural Local Bodies within 10 working days of their receipt from the Union Government. Any delay beyond 10 working days requires the State Governments to release the grants with interest.
Current News National Indian Art, Culture & Heritage
Gupta Era Temple found with Inscriptions in 'Shankha' Lipi
---
The Archaeological Survey of India (ASI) has discovered the remains of an ancient temple from the reign of the Gupta Empire in Bilsarh village in Etah district of Uttar Pradesh.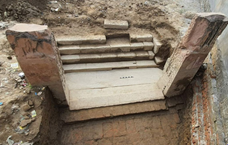 Highlights
An ancient staircase bearing inscriptions in the Shankhalipi (conch script or shell script) script (used between the 4th and 8th centuries CE) was found.
The text on the staircase bore the title of 'Sri Mahendradity' - a title accorded to Gupta ruler Kumaragupta I. He ruled over north-central India during the 5th century (CE).
The ancient stairs led to an undiscovered structural temple that was built during the Gupta era for Brahmins, Jains and Buddhists.
The recent discovery is significant in the sense that to date only two other structural temples from the Gupta age have been found- Dashavatara Temple (Deogarh) and Bhitargaon Temple (Kanpur Dehat).
Guptas were the first to build structural temples (use of stone blocks), a distinct change from the ancient rock-cut temples (rock cut temples are monolithic structure, i.e. they are cut out of a single stone).
Current News Ecology & Environment Biodiversity
World's First 5-Country Biosphere Reserve
---
The United Nations Educational, Scientific and Cultural Organization (UNESCO) has designated Mura-Drava-Danube (MDD) as the world's first 'five-country biosphere reserve'.
Aim
The strategy's aim is to revitalise 25,000 km of rivers and protect 30 per cent of the European Union's land area by 2030.
Area Covered
The biosphere reserve covers 700 kilometres of the Mura, Drava and Danube rivers and stretches across Austria, Slovenia, Croatia, Hungary and Serbia.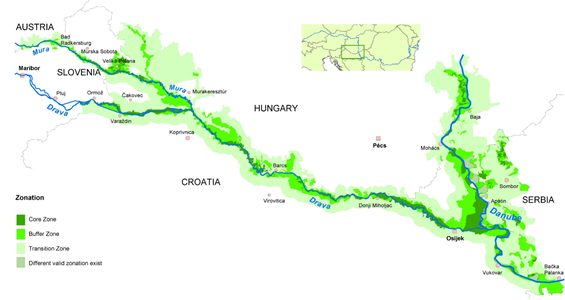 Source: WWF
The total area of the reserve — a million hectares — in the so-called 'Amazon of Europe', makes it the largest riverine protected area on the continent.
Current News Ecology & Environment Survey/Study/Report
'United in Science 2021' Report
---
A new climate change report (United in Science 2021) was released on 16th September 2021 shows that limiting global warming to 1.5 degrees Celsius will be impossible without immediate, large-scale emissions cuts.
The report, published by a range of UN agencies and scientific partners just weeks before the COP26 climate summit, said that climate change and its impacts were accelerating. And a temporary reduction in carbon emissions caused by the COVID-19 pandemic had done nothing to slow the relentless warming, the report found.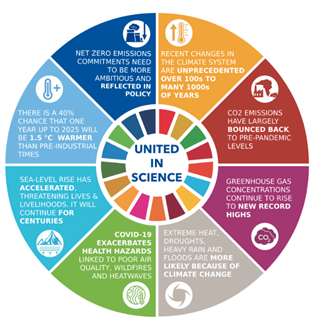 Key Findings of the Report
Greenhouse Gas Concentrations in the Atmosphere (Global Atmosphere Watch/WMO)
Concentrations of the major greenhouse gases – CO₂, CH₄ and N₂O – continued to increase in 2020 and the first half of 2021.
Overall emissions reductions in 2020 likely reduced the annual increase of the atmospheric concentrations of long-lived greenhouse gases, but this effect was too small to be distinguished from natural variability.
Reducing atmospheric methane (CH₄) in the short term could support the achievement of the Paris Agreement. This does not reduce the need for strong, rapid and sustained reductions in CO₂ and other greenhouse gases.
Global Carbon Budget – GCP (Global Carbon Project)
Fossil CO₂ emissions – coal, oil, gas and cement – peaked at 36.64 GtCO₂ in 2019, followed by an extraordinary drop of 1.98 GtCO₂ (5.6%) in 2020 due to the COVID-19 pandemic.
The drop in CO₂ emissions is temporary, and based on preliminary estimates, from January–May 2021 global emissions in the power, industry and residential sectors were already at the same level or higher than in the same period in 2019. Emissions from road transport remained about 6% lower.
Recent emissions trends of N₂O, the third most important greenhouse gas after CO₂ and CH₄, exceed the most greenhouse gases intense socioeconomic pathways used to explore future climate change.
Global Climate in 2017–2021 (WMO)
The global average mean surface temperature for the period from 2017–2021 is among the warmest on record, estimated at 1.06 °C to 1.27 °C above pre-industrial (1850–1900) levels.
In every year from 2017 to 2021, the Arctic average summer minimum and average winter maximum sea-ice extent were below the 1981–2010 long term average. In September 2020, the Arctic sea-ice extent reached its second lowest minimum on record.
2021 recorded devastating extreme weather and climate events – a signature of man-made climate change has been identified in the extraordinary North American extreme heat and west European floods.
Highlights of IPCC Climate Change 2021 - The Physical Science Basis for the Current State of Climate (IPCC)
It is unequivocal that human influence has warmed the atmosphere, ocean and land. Widespread and rapid changes in the atmosphere, ocean, cryosphere and biosphere have occurred.
The scale of recent changes across the climate system as a whole and the present state of many aspects of the climate system are unprecedented over many centuries to many thousands of years.
Human-induced climate change is already increasing the frequency and intensity of many weather and climate extremes in every region across the globe.
Heatwaves, Wildfires, and Air Pollution: Compounding and Cascading Climate Hazards to Health (WHO/WMO)
Rising temperatures are linked to increased heat-related mortality and work impairment, with an excess of 103 billion potential work hours lost globally in 2019 compared with those lost in 2000.
COVID-19 recovery efforts should be aligned with national climate change and air quality strategies to reduce risks from compounding and cascading climate hazards, and gain health co-benefits.
Sea- level and Coastal Impacts WCRP (WMO/IOC/ISC)
Global mean sea levels rose 20 cm from 1900 to 2018 and at an accelerated rate of 3.7+0.5 mm/yr from 2006 to 2018.
Even if emissions are reduced to limit warming to well below 2 °C, global mean sea level would likely rise by 0.3–0.6 m by 2100, and could rise 0.3–3.1 m by 2300.
Adaptation to this residual rise will be essential – adaptation strategies are needed where they do not exist – especially in low-lying coasts, small islands, deltas and coastal cities.
Global Climate in 2021–2025 – WMO Global Annual to Decadal Climate Update (Met Office/WMO/WCRP)
Annual global mean near-surface temperature is likely to be at least 1 °C warmer than pre-industrial levels (defined as the 1850–1900 average) in each of the coming five years and is very likely to be within the range 0.9 °C to 1.8 °C.
Over 2021–2025, high latitude regions and the Sahel are likely to be wetter than the recent past.
There is a 40% chance that average global temperature in one of the next five years will be at least 1.5 °C warmer than pre-industrial levels but it is very unlikely (~10%) that the 5-year mean temperature for 2021–2025 will be 1.5 °C warmer than pre-industrial levels.
Emissions Gap (United Nations Environment Programme – UNEP)
Five years after the adoption of the Paris Agreement, the emissions gap is as large as ever: global emissions need to be 15 GtCO₂e lower than current unconditional Nationally Determined Contributions (NDCs) imply for a 2 °C goal, and 32 GtCO₂e lower for the 1.5 °C goal.
The COVID-19 crisis offers only a short-term reduction in global emissions. It will not significantly reduce emissions by 2030 unless countries pursue an economic recovery that incorporates strong decarbonization.
The increasing number of countries committing to net-zero emission goals is encouraging, with about 63% of global emissions now covered by such goals. However, to remain feasible and credible, these goals urgently need to be reflected in near-term policy and in significantly more ambitious NDCs for the period to 2030.
PIB News National
'Reforms in Urban Planning Capacity in India': A Report by NITI Aayog
---
On 16th September 2021, NITI Aayog launched a report titled 'Reforms in Urban Planning Capacity in India' on measures to ramp up urban planning capacity in India.
Reforms in Urban Planning Capacity: Summary
India is home to 11% of the total global urban population. By 2027, India will surpass China as the most populous country in the world. Unplanned urbanization, however, exerts great strain on our cities. In fact, the Covid-19 pandemic has revealed the dire need for the planning and management of our cities.
Urban planning is the foundation for an integrated development of cities, citizens, and the environment. Unfortunately, it has received due attention so far. The existing urban planning and governance framework is complex, which often leads to ambiguity and lack of accountability.
The report makes several recommendations that can unblock bottlenecks in the value chain of urban planning capacity in India. Some of them are:
Programmatic Intervention for Planning of Healthy Cities: Every city must aspire to become a 'Healthy City for All' by 2030. The report recommends a Central Sector Scheme '500 Healthy Cities Programme', for a period of 5 years, wherein priority cities and towns would be selected jointly by the states and local bodies.
Programmatic Intervention for Optimum Utilization of Urban Land: All the cities and towns under the proposed 'Healthy Cities Programme' should strengthen development control regulations based on scientific evidence to maximize the efficiency of urban land (or planning area). The report recommends a sub-scheme 'Preparation/Revision of Development Control Regulations' for this purpose.
Ramping Up of Human Resources: To combat the shortage of urban planners in the public sector, the report recommends that the states/UTs may need to a) expedite the filling up of vacant positions of town planners, and b) additionally sanction 8268 town planners' posts as lateral entry positions for a minimum period of 3 years and a maximum of 5 years to meet the gaps.
Ensuring Qualified Professionals for Undertaking Urban Planning: State town and country planning departments face an acute shortage of town planners. This is compounded by the fact that in several states, ironically, a qualification in town planning is not even an essential criterion for such jobs. States may need to undertake requisite amendments in their recruitment rules to ensure the entry of qualified candidates into town-planning positions.
Re-engineering of Urban Governance: There is a need to bring in more institutional clarity and also multi-disciplinary expertise to solve urban challenges. The report recommends the constitution of a high-powered committee to re-engineer the present urban-planning governance structure. The key aspects that would need to be addressed in this effort are:

clear division of the roles and responsibilities of various authorities, appropriate revision of rules and regulations, etc.,
creation of a more dynamic organizational structure, standardisation of the job descriptions of town planners and other experts, and
extensive adoption of technology for enabling public participation and inter-agency coordination.

Revision of Town and Country Planning Acts: Most States have enacted the Town and Country Planning Acts, that enable them to prepare and notify master plans for implementation. However, many need to be reviewed and upgraded. Therefore, the formation of an apex committee at the state level is recommended to undertake a regular review of planning legislations (including town and country planning or urban and regional development acts or other relevant acts).
Demystifying Planning and Involving Citizens: While it is important to maintain the master plans' technical rigour, it is equally important to demystify them for enabling citizens' participation at relevant stages. Therefore, the committee strongly recommends a 'Citizen Outreach Campaign' for demystifying urban planning.
Steps for Enhancing the Role of Private Sector: The report recommends that concerted measures must be taken at multiple levels to strengthen the role of the private sector to improve the overall planning capacity in the country. These include the adoption of fair processes for procuring technical consultancy services, strengthening project structuring and management skills in the public sector, and empanelment of private sector consultancies.
Steps for Strengthening Urban Planning Education System
The Central universities and technical institutions in all the other States/UTs are encouraged to offer postgraduate degree programmes (MTech Planning) to cater to the requirement of planners in the country in a phased manner.
The committee also recommends that all such institutions may synergize with Ministry of Rural Development, Ministry of Panchayati Raj and respective state rural development departments/directorates and develop demand-driven short-term programmes on rural area planning.
'Planning' as an umbrella term, including all its specializations such as environment, housing, transportation, infrastructure, logistics, rural area, regional, etc., or any other nomenclature approved by AICTE, should be included as a discipline under the National Institute Ranking Framework (NIRF) of MoE to encourage a healthy competition among the institutions.
The committee recommends that AICTE may retain the names of specializations based on industry requirements, while limiting them to an appropriate number, as 25 nomenclatures seem too high for market acknowledgement and absorption.
Faculty shortage in educational institutions conducting degree and PhD programmes in planning need to be resolved in a time bound manner by 2022.
Measures for Strengthening Human Resource and Match Demand–Supply: The report recommends the constitution of a 'National Council of Town and Country Planners' as a statutory body of the Government of India. Also, a 'National Digital Platform of Town and Country Planners' is suggested to be created within the National Urban Innovation Stack of MoHUA. This portal will enable self-registration of all planners and evolve as a marketplace for potential employers and urban planners.
News Crux Important Days/Weeks
16 September: International Day for the Preservation of the Ozone Layer
---
The International Day for the preservation for the Ozone layer (World Ozone Day) is observed to spread awareness of the depletion of the Ozone Layer and search for solutions to preserve it.
The theme for 2021 World Ozone Day: 'Montreal Protocol – keeping us, our food and vaccines cool.'
About Ozone Layer
The ozone layer is the common term for the high concentration of ozone that is found in the stratosphere around 15–30km above the earth's surface. It covers the entire planet and protects life on earth by absorbing harmful ultraviolet-B (UV-B) radiation from the sun.
Current Status of Ozone Layer
In January 2021, the Ozone Hole finally closed due to collective efforts of the entire world, according to the World Meteorological Organization.
According to experts, the ozone layer is estimated to return to the pre-1980 level by the year 2050.
India's Initiative
The Ministry of Environment, Forest, and Climate Change devised the India Cooling Action Plan (ICAP) in 2019, aimed at providing an integrated vision towards reducing refrigerant transition, enhancing energy efficiency, and curbing cooling demands.
Background: Vienna Convention & Montreal Protocol
After a deal called Montreal Protocol on Substances that deplete the ozone layer signed by almost every country in 1987, the UN General Assembly, in 1994, proclaimed this day as the International Day for the Prevention of the Ozone Layer.
The Montreal Protocol was a deal for countries across the globe to curb the existence of all ozone-depleting substances such as aerosols, chlorofluorocarbon, halons, etc., widely used for cooling and refrigeration purposes. The usage of such harmful substances resulted in a hole in the ozone layers in Antarctica, first discovered in 1970, which led to acute global warming in the past 20 years.
However, the 1985 Vienna convention that gave rise to the Montreal Protocol did make a dent in the deadly disruption of the ozone layer.
News Crux Military Exercise & Operations
Exercise PEACEFUL MISSION 2021
---
The 6th edition of Exercise PEACEFUL MISSION is being hosted by Russia in the Orenburg Region of South-West Russia from 13 to 25 September 2021.
The aim of the exercise is to foster close relations between SCO member states and to enhance the abilities of the military leaders to command multi-national military contingents.
The Indian military contingent comprising of an all arms combined force of 200 personnel to include 38 personnel from the Indian Air Force is participating in the Exercise PEACEFUL MISSION -2021.
Joint Counter Terrorism Exercise PEACEFUL MISSION is a Multilateral Exercise, which is conducted biennially as part of military diplomacy between Shanghai Cooperation Organisation (SCO) member states.
Current News National Indian Art, Culture & Heritage
India to organise First-ever Global Buddhist Conference
---
From 19th to 20th November 2021, India will organise the first-ever Global Buddhist Conference that will become an annual feature.
It will be held in Nalanda, Bihar in the campus of the Nava Nalanda Mahavihara.
The event is being planned by Indian Council for Cultural Relations (ICCR).
Aim of this Conference
This is an academic conference to make India a center of Buddhism, not about tourism.
It is about making center for Buddhist activities, like academics, cultural, seminars, people traveling for festival - Buddha Purnima, Vesak. ICCR is also going to have a manuscript repository.
New Award for Promotion of Buddhism
ICCR has announced an award for the promotion of Buddhist studies which will be given on 21st November in Delhi by Prime Minister Narendra Modi.
The award carries a cash reward of $20,000 (around Rs 14.7 lakh), a plaque, and a gold-plated medallion.
Four Regional Conferences before Main Conference
In the run-up to the conference, four regional conferences in India - Telangana, Saranath, Gangtok and Dharamshala and abroad - in Japan, South Korea, Thailand and Cambodia will be organised. Reports of these regional conferences will be presented at the Global Buddhist Conference.
PIB News Ecology & Environment
Teeth of a New Species of Hybodont Shark of Jurassic Age discovered from Jaisalmer
---
In a rare discovery, teeth of new species of hybodont shark of Jurassic age have been reported for the first time from Jaisalmer by a team of officers from the Geological Survey of India (GSI), Western Region, Jaipur.
Hybodont sharks have been reported for the first time from the Jurassic rocks (approximately, between 160 and 168 million-years-old) of the Jaisalmer region of Rajasthan.
Hybodonts, an extinct group of sharks, was a dominant group of fishes in both marine and fluvial environments during the Triassic and early Jurassic time. However, hybodont sharks started to decline in marine environments from the Middle Jurassic onwards until they formed a relatively minor component of open-marine shark assemblages. Hybodonts finally became extinct at the end of the Cretaceous time 65 million years ago.
The newly discovered crushing teeth from Jaisalmer represent a new species named by the research team as Strophodus jaisalmerensis.
The genus Strophodus has been identified for the first time from the Indian subcontinent and is only the third such record from Asia, the other two being from Japan and Thailand.
News Crux Persons In News
Raja Mahendra Pratap Singh: A Nationalist and Reformer
---
On 14th September 2021, Prime Minister Narendra Modi laid the foundation stone of Raja Mahendra Pratap Singh State University in Aligarh (UP).
About Raja Mahendra Pratap Singh
Raja Mahendra Pratap Singh was born into the ruling Jat family of Mursan estate in Hathras in 1886.
Raja Mahendra Pratap Singh was a freedom fighter, revolutionary, writer, social reformer, and internationalist.
Raja gave up his own residence in Mathura to be converted into a technical school named Prem Mahavidyalaya in 1909.
On December 1, 1915, he proclaimed the first Provisional Government of India outside India at the historic Bagh-e-Babur in Kabul. He declared himself president, and his fiery fellow revolutionary Maulana Barkatullah of Bhopal, prime minister, of the Provisional Government.
Mahendra Pratap Singh, who was an alumnus of the Mohammedan Anglo-Oriental College, which later became the Aligarh Muslim University (AMU), had given 3.04 acres of land to the university on lease for constructing a school in 1929.
In 1929, Mahendra Pratap launched the 'World Federation' in Berlin.
He was nominated for the 1932 Nobel Peace Prize by the Swedish doctor N A Nilsson, who was a member of the Commission of the Permanent International Peace Bureau.
After almost 32 years of exile, Mahendra Pratap Singh finally returned to India in 1946.
He entered Lok Sabha as an Independent candidate from Mathura in 1957.
News Crux Important Days/Weeks
14 September: Hindi Diwas
---
Hindi Diwas is celebrated every year to promote the Hindi language. In order to promote Hindi, it is advised to use Hindi in place of English in all government offices.
The Constituent Assembly of India accepted Hindi, written in Devanagari script, as the official language of India on September 14, 1949.
Officially, the first Hindi Day was celebrated on September 14, 1953.
The reason behind adopting Hindi as one of the official languages was to simplify administration in a nation with multiple languages. Efforts were made by several writers, poets and activists for the adoption of Hindi as the official language.
Rajbhasha Kirti Puraskar and Rajbhasha Gaurav Puraskar awards are also given to ministries, departments, public sector units (PSUs), nationalised banks and citizens on Hindi Diwas for their contribution and promotion of Hindi.
News Crux Awards In News
NIOS wins UNESCO King Sejong Literacy Prize 2021
---
The National Institute of Open Schooling (NIOS) of India won the prestigious UNESCO King Sejong Literacy Prize 2021 for 'enabling education of persons with disabilities through technology-enabled inclusive learning materials, with a specific focus on Indian Sign language-based content'.
Every year, the UNESCO International Literacy Prizes focus on a specific theme. This year, the spotlight was on inclusive distance and digital literacy learning.
Along with NIOS, this year's UNESCO International Literacy Prizes were awarded to five other outstanding literacy programmes from Côte d'Ivoire, Egypt, Guatemala, Mexico, and South Africa on the occasion of International Literacy Day (8 September).
News Crux Awards In News
Women's Prize for Fiction 2021
---
British author Susanna Clarke won the Women's Prize for Fiction 2021 for her novel 'Piranesi'.
The Women's Prize for Fiction is one of the United Kingdom's most prestigious literary prizes.
It is awarded annually to a female author of any nationality for the best original full-length novel written in English and published in the United Kingdom in the preceding year.
Sports In News Tennis
US Open 2021: Novak Djokovic failed to complete a calendar year 'Grand Slam'
---
The 2021 US Open was the 141st edition of tennis' US Open and the fourth and final Grand Slam event of the year.
It was held on outdoor hard courts at the USTA Billie Jean King National Tennis Center in New York City.
Dominic Thiem and Naomi Osaka were the men's and women's singles defending champions.
Novak Djokovic failed to complete a calendar year 'Grand Slam' in men's singles, a feat achieved by Rod Laver (Australia) in 1962.
He won the other three Grand Slam events this year (Australian Open, French Open, and Wimbledon).
Novak also failed to surpass Roger Federer and Rafael Nadal for most major titles (21) by a male player.
Winners of Singles Title
Men's Singles
Daniil Sergeyevich Medvedev (Russia) beat Novak Djokovic (Serbia) to win the men's singles title (First Grand Slam). He was earlier beaten by Novak Djokovic in the Australian Open 2021 final.
Women's Singles
Emma Raducanu (UK) beat Leylah Fernandez (Canada) to win the women's singles title.
Emma Raducanu became the first British woman in 44 years to win a Grand Slam final.
The 18-year-old world No 150 is the first qualifier to capture a Grand Slam title.
Raducanu is the youngest US Open champion since Williams in 1999 and the first US Open women's champion not to drop a set since Williams in 2014.
Sports In News Formula One
Italian Grand Prix 2021
---
Daniel Joseph Ricciardo (McLaren) an Australian-Italian racing driver has won the Italian Grand Prix 2021 held at Autodromo Nazionale Monza track, Italy on 12 September 2021.
This is the first victory for McLaren in 9 years.
Lando Norris (McLaren) came second while Valtteri Bottas (Mercedes) came third in the F1 race.
Lewis Hamilton and Max Verstappen crashed out of Italian Grand Prix 2021 due to collision.
Max Verstappen has been handed a three-place grid penalty for the next GP event - Russian Grand Prix - after the stewards judged he was to blame for causing a collision with Lewis Hamilton.
Current News Indian Economy
Revision of TMA Scheme for Specified Agriculture Products
---
On 10th September 2021, the Centre has revised "Transport and Marketing Assistance" (TMA) scheme for Specified Agriculture Products'.
About the Scheme
In February 2019, the Department of Commerce had introduced 'Transport and Marketing Assistance (TMA) for Specified Agriculture Products Scheme' to provide assistance for the international component of freight, to mitigate disadvantage of higher freight costs faced by the Indian exporters of agriculture products.
Duration Extended
The scheme was initially applicable for exports effected during the period from 01.03.2019 to 31.03.2020 and was later extended for exports effected up to 31.03.2021.
Now the Department has notified 'Revised Transport and Marketing Assistance (TMA) for Specified Agriculture Products Scheme' for exports effected on or after 01.04.2021 up to 31.03. 2022. The existing scheme will remain in operation for exports effected up to 31.03.2021.
Following major changes have been made in the revised scheme:
Dairy products, which were not covered under the earlier scheme, will be eligible for assistance under the revised scheme.
Rates of assistance have been increased, by 50% for exports by sea and by 100% for exports by air.
Benefit
Enhanced assistance under the revised scheme is expected to help Indian exporters of agricultural products to meet rising freight and logistics costs.
News Crux Appointment & Resignation
G. C. Murmu elected as the Chairman of ASOSAI
---
The Comptroller and Auditor General of India has been elected as the Chairman of Assembly of Asian Organization of Supreme Audit Institutions (ASOSAI) from 2024-2027 and India will host the 16th Assembly of ASOSAI in 2024.
The CAG, as the Chairman, will be the Chief Executive of ASOSAI and represent ASOSAI in its dealings with national and international organizations.
About ASOSAI
The ASOSAI is one of the Regional Groups of the International Organization of Supreme Audit Institutions (INTOSAI) which aims to promote understanding and cooperation among member institutions through the exchange of ideas and experiences in the field of public audit.
Established in 1979 with 11 members, the membership of the ASOSAI consists of Charter Members, Members and Associate Members. The membership has since grown to 47 SAIs. The Assembly consists of all members of the Organization and meets once in three years.
News Crux Persons In News
Shivani Meena
---
After joining Central Coalfields Limited (CCL) as Excavation Engineer on 10th September 2021, she became the first woman Excavation Engineer to work in an Open Cast Mine of CCL.
News Crux Appointment & Resignation
Sardar Iqbal Singh Lalpura takes charge as the Chairman, NCM
---
On 10th September 2-21, Sardar Iqbal Singh Lalpura took charge as the Chairman, National Commission for Minorities.
The Union Government set up the National Commission for Minorities (NCM) under the National Commission for Minorities Act, 1992.
Initially five religious communities, viz., Muslims, Christians, Sikhs, Buddhists and Zoroastrians (Parsis) were notified as minority communities by the Union Government. Further vide notification dated 27th January 2014, Jains were also notified as another minority community.
Current News Ecology & Environment
'Orca': World's Largest CO2 capturing Plant
---
The world's largest plant designed to suck carbon dioxide out of the air and turning it into rock started running on 8th September 2021 in Iceland.
The plant, named Orca, after the Icelandic word "orka" meaning "energy".
Constructed by Switzerland's Climeworks and Iceland's Carbfix, when operating at capacity the plant will draw 4,000 tonnes of carbon dioxide (CO2) out of the air every year – equivalent to the emissions from about 870 cars.
Working Principle
To collect the carbon dioxide, the plant uses fans to draw air into a collector, which has a filter material inside.
Once the filter material is filled with CO2, the collector is closed and the temperature is raised to release the CO2 from the material after which the highly concentrated gas can be collected.
The CO2 is then mixed with the water before being injected at a depth of 1,000 metres into the nearby basalt rock where it is petrified.
Proponents of so called carbon capture and storage (CCS) believe these technologies can become a major tool in the fight against climate change.
Current News Indian Economy Survey And Index
Household Indebtedness in India: NSS (77th Round) Findings
---
On 10th September 2021, the National Statistical Office (NSO), Ministry of Statistics and Programme Implementation released the 'All India Debt & Investment Survey 2019'.
It was conducted during the period January – December, 2019 as a part of 77th round of National Sample Survey (NSS). Prior to this the survey was carried out in NSS 26th round (1971-72), 37th round (1981-82), 48th round (1992), 59th round (2003) and 70th round (2013).
Objective
The main objective of the survey on Debt & Investment was to collect basic quantitative information on the assets and liabilities of the households as on 30.6.2018. Besides, the survey gathered information on the amount of capital expenditure incurred by the households during the Agricultural Year 2018-19 (July-June), under different heads, like residential buildings, farm business and non-farm business.
The following indicators were generated from the survey of All India Debt & Investment:
Average value of Assets (AVA): The average value of all the physical and financial assets owned per household as on 30.06.2018.
Incidence of Indebtedness (IOI): The percentage of the indebted households as on 30.06.2018.
Average amount of Debt (AOD): The average amount of cash dues as on 30.06.2018 per household.
Average Fixed Capital Expenditure by the households during 01.07.2018 to 30.06.2019
Findings on Household Indebtedness
Incidence of Indebtedness (IOI) as on 30.06.2018
Incidence of Indebtedness was about 35% in Rural India (40.3% cultivator households, 28.2% non-cultivator households) compared to 22.4% in Urban India (27.5% self-employed households, 20.6% other households).
In Rural India, 17.8% households were indebted to institutional credit agencies only (21.2% cultivator households, 13.5% non-cultivator households) against 14.5% households in Urban India (18% self-employed households, 13.3% other households)
About 10.2% of the households were indebted to non-institutional credit agencies only in Rural India (10.3% cultivator households, 10% non-cultivator households) compared to 4.9% households in Urban India (5.2% self-employed households, 4.8% other households)
About 7% of the households were indebted to both institutional credit agencies & non-institutional credit agencies in Rural India (8.8% cultivator households, 4.7% non-cultivator households) against 3% households in Urban India (4.3% self-employed households, 2.5% other households)
Average amount of Debt (AOD) per Household
Rural Households: Average amount of debt was Rs. 59,748 among rural households (Rs. 74,460 for cultivator households, Rs. 40,432 for non-cultivator households)
Urban Households: Average amount of debt was Rs. 1,20,336 among urban households (Rs. 1,79,765 for self-employed households, Rs. 99,353 for other households)
In Rural India, the share of out standing cash debt from institutional credit agencies was 66% against 34% from non-institutional credit agencies. In Urban India, the share of outstanding cash debt from institutional credit agencies was 87% compared to 13% from non-institutional credit agencies.
Average amount of Debt per Indebted Household (AODL)
Rural India: Average amount of debt was Rs. 1,70,533 among indebted households in Rural India (Rs. 1,84,903 for cultivator households, Rs. 1,43,557 for non-cultivator households)
Urban India: Average amount of debt was Rs. 5,36,861 among indebted households in Urban India (Rs. 6,52,768 for self-employed households, Rs. 4,82,162 for other households)
PIB News Indian Economy
Account Aggregator Network: A Financial Data-sharing System
---
Recently India unveiled the Account Aggregator (AA) network, a financial data-sharing system that could revolutionize investing and credit, giving millions of consumers greater access and control over their financial records and expanding the potential pool of customers for lenders and fintech companies.
Account Aggregator empowers the individual with control over their personal financial data, which otherwise remains in silos.
This is first step towards bringing open banking in India and empowering millions of customers to digitally access and share their financial data across institutions in a secure and efficient manner.
The Account Aggregator system in banking has been started off with eight of the India's largest banks. The Account Aggregator system can make lending and wealth management a lot faster and cheaper.
What is an Account Aggregator?
An Account Aggregator (AA) is a type of RBI regulated entity (with an NBFC-AA license) that helps an individual securely and digitally access and share information from one financial institution they have an account with to any other regulated financial institution in the AA network. Data cannot be shared without the consent of the individual.
There will be many Account Aggregators an individual can choose between.
Account Aggregator replaces the long terms and conditions form of 'blank cheque' acceptance with a granular, step by step permission and control for each use of your data.
How will the new Account Aggregator network improve an average person's financial life?
India's financial system involves many hassles for consumers today -- sharing physical signed and scanned copies of bank statements, running around to notarise or stamp documents, or having to share your personal username and password to give your financial history to a third party. The Account Aggregator network would replace all these with a simple, mobile-based, simple, and safe digital data access & sharing process. This will create opportunities for new kinds of services -- eg new types of loans.
The individual's bank just needs to join the Account Aggregator network. Eight banks already have -- four are already sharing data based on consent (Axis, ICICI, HDFC, and IndusInd Banks) and four are going to be able to shortly (State Bank of India, Kotak Mahindra Bank, IDFC First Bank, and Federal Bank).
How is Account Aggregator different to Aadhaar eKYC data sharing, credit bureau data sharing, and platforms like CKYC?
Aadhaar eKYC and CKYC only allow sharing of four 'identity' data fields for KYC purposes (eg name, address, gender, etc). Similarly, credit bureau data only shows loan history and/or a credit score. The Account Aggregator network allows sharing of transaction data or bank statements from savings/deposit/current accounts.
What kind of data can be shared?
Today, banking transaction data is available to be shared (for example, bank statements from a current or savings account) across the banks that have gone live on the network.
Gradually the AA framework will make all financial data available for sharing, including tax data, pensions data, securities data (mutual funds and brokerage), and insurance data will be available to consumers. It will also expand beyond the financial sector to allow healthcare and telecom data to be accessible to the individual via AA.
Can AAs view or 'aggregate' personal data? Is the data sharing secure?
Account Aggregators cannot see the data; they merely take it from one financial institution to another based on an individual's direction and consent. Contrary to the name, they cannot 'aggregate' your data. AAs are not like technology companies which aggregate your data and create detailed profiles of you.
The data AAs share is encrypted by the sender and can be decrypted only by the recipient. The end to end encryption and use of technology like the 'digital signature' makes the process much more secure than sharing paper documents.
Can a consumer decide they don't want to share data?
Yes. Registering with an AA is fully voluntary for consumers. If the bank the consumer is using has joined the network, a person can choose to register on an AA, choose which accounts they want to link, and share their data from one of their accounts for some specific purpose to a new lender or financial institution at the stage of giving 'consent' via one of the Account Aggregators. A customer can reject a consent to share request at any time. If a consumer has accepted to share data in a recurring manner over a period (e.g. during a loan period), it can also be revoked at any time later as well by the consumer.
If a consumer has shared my data once with an institution, for how long can they use it?
The exact time period for which the recipient institution will have access will be shown to the consumer at the time of consent for data sharing.
How can a customer get registered with an AA?
You can register with an AA through their app or website. AA will provide a handle (like username) which can be used during the consent process.
Today, four apps are available for download (Finvu, OneMoney, CAMS Finserv, and NADL) with operational licenses to be AAs. Three more have received in principle approval from RBI (PhonePe, Yodlee, and Perfios) and may be launching apps soon.
Does a customer need to register with every AA?
No, a customer can register with any AA to access data from any bank on the network.
Does a customer need to pay the AA for using this facility?
This will depend on the AA. Some AAs may be free because they are charging a service fee to financial institutions. Some may charge a small user fee.
What new services can a customer access if their bank has joined the AA network of data sharing?
The two key services that will be improved for an individual is access to loans and access to money management. If a customer wants to get a small business or personal loan today, there are many documents that need to be shared with the lender. This is a cumbersome and manual process today, which affects the time taken to procure the loan and access to a loan. Similarly, money management is difficult today because data is stored in many different locations and cannot be brought together easily for analysis.
Through Account Aggregator, a company can access tamper-proof secure data quickly and cheaply, and fast track the loan evaluation process so that a customer can get a loan. Also, a customer may be able to access a loan without physical collateral, by sharing trusted information on a future invoice or cash flow directly from a government system like GST or GeM.
PIB News Indian Economy
Production Linked Incentive (PLI) Scheme for Textiles
---
The Government has approved Production Linked Incentive (PLI) Scheme for Textiles - for MMF Apparel, MMF Fabrics and 10 segments/ products of Technical Textiles with a budgetary outlay of Rs. 10,683 crore.
PLI scheme for Textiles will promote production of high value MMF Fabric, Garments and Technical Textiles in country. The incentive structure has been so formulated that industry will be encouraged to invest in fresh capacities in these segments. This will give a major push to growing high value MMF segment which will complement the efforts of cotton and other natural fibre-based textiles industry in generating new opportunities for employment and trade, resultantly helping India regain its historical dominant status in global textiles trade.
The Technical Textiles segment is a new age textile, whose application in several sectors of economy, including infrastructure, water, health and hygiene, defense, security, automobiles, aviation, etc. will improve the efficiencies in those sectors of economy. Government has also launched a National Technical Textiles Mission in the past for promoting R&D efforts in that sector. PLI will help further, in attracting investment in this segment.
There are two types of investment possible with different set of incentive structure:
Any person, (which includes firm / company) willing to invest minimum Rs. 300 Crore in Plant, Machinery, Equipment and Civil Works (excluding land and administrative building cost) to produce products of Notified lines (MMF Fabrics, Garment) and products of Technical Textiles, shall be eligible to apply for participation in first part of the scheme.
In the second part any person, (which includes firm / company) willing to invest minimum Rs. 100 Crore shall be eligible to apply for participation in this part of the scheme.
In addition, priority will be given for investment in Aspirational Districts, Tier 3, Tier 4 towns, and rural areas and due to this priority Industry will be incentivized to move to backward area. This scheme will positively impact especially States like Gujarat, UP, Maharashtra, Tamilnadu, Punjab, AP, Telangana, Odisha, etc.
Highlights
With this, India is poised to regain its dominance in Global Textiles Trade.
Leveraging Economies of Scale, the scheme will help Indian companies to emerge as Global Champions.
Help create additional employment of over 7.5 lakh people directly and several lakhs more for supporting activities.
Scheme will also pave the way for participation of women in large numbers.
Incentives worth Rs. 10,683 crore will be provided to industry over five years.
It is expected that this scheme will result in fresh investment of above Rs 19,000 crore and additional production turnover of over Rs.3 lakh crore in five years.
Higher priority for investment in Aspirational Districts & Tier 3/4 towns.
Scheme will positively impact especially States like Gujarat, UP, Maharashtra, Tamil Nadu, Punjab, AP, Telangana, Odisha etc.
Current News National National Security
C-295MW to replace ageing Avro Aircrafts
---
On 8th September 2021, the Cabinet Committee on Security approved the procurement of fifty six C-295MW transport aircraft from M/s Airbus Defence and Space S.A., Spain for the Indian Air Force.
C-295MW aircraft is a transport aircraft of 5-10 Tonne capacity with contemporary technology that will replace the ageing Avro aircraft of IAF.
The aircraft has a rear ramp door for quick reaction and para dropping of troops and cargo.
Sixteen aircraft will be delivered in flyaway condition from Spain within 48 months of signing of the contract and forty aircraft will be manufactured in India by TATA Consortium within ten years of signing of the contract.
This is the first project of its kind in which a military aircraft will be manufactured in India by a private company.
All fifty six aircraft will be installed with indigenous Electronic Warfare Suite.
Current News National National Security
NH for Emergency Landing
---
On 9th September, 2021 an Emergency Landing Field (ELF) was inaugurated on NH-925 at Gandhav Bhakasar Section (NH-925) South of Barmer (Rajasthan).
Also, the event was marked with touchdown exercises by various fighter aircrafts.
This is the first time that National Highway will be used for emergency landing of aircrafts of IAF.
NHAI had developed a 3.0 Km section of Satta-Gandhav stretch of NH-925A from Km. 41/430 to Km. 44/430 as an Emergency Landing Facility (ELF) for Indian Air Force, which is part of newly developed Two lane paved shoulder of Gagariya-Bakhasar & Satta-Gandhav Section having total length of 196.97 Km. under Bharatmala Pariyojana.
This project will improve connectivity between villages of Barmer & Jalore districts located on international border. The stretch being located in the western border area will facilitate the vigilance of the Indian Army as well as strengthen the basic infrastructure of the country.
Apart from this Emergency Landing Strip, 3 helipads (size 100 x 30 metres each) have been constructed in Kundanpura, Singhania & Bakhasar villages in this project according to the requirements of the Air Force/Indian Army, which will be the basis for strengthening the Indian Army and security network on the western international border of the country.
During normal time the ELF will be used for smooth flow of road traffic. But during the operations of ELF for Indian Air Force order, the service road will be used for smooth flow of road traffic. It has been constructed in 3.5 Km length. This Landing Strip will be able to facilitate landing of all types of Aircrafts of Indian Airforce.
News Crux Important Days/Weeks
6th to 12th September, 2021: 'Food Processing Week'
---
To commemorate 75 years of India's independence, the Government of India is celebrating the 'Azadi Ka Amrit Mahotsav.' As a part of the celebration, the Ministry of Food Processing Industries is celebrating 'Food Processing Week' from 6th to 12th September, 2021, under which, the Ministry is organizing various programs.
Current News Ecology & Environment Biodiversity
India's First Dugong Conservation Reserve
---
Tamil Nadu state government has announced to set up India's first dugong conservation reserve at the northern part of the Palk Bay.
About Dugong
The dugong (Dugong dugon), also called the sea cow, is herbivorous mammal.
They can grow upto three meters long, weigh about 300 kilograms, and live for about 65 to 70 years.
They graze on seagrass and come to the surface to breathe.
They are found in over 30 countries and in India are seen in the Gulf of Mannar, Gulf of Kutch, Palk Bay, and the Andaman and Nicobar Islands.
Conservation Status
Dugongs are listed as 'Vulnerable' on the IUCN Red List of Threatened Species.
Internationally, dugongs are listed in Appendix I of the Convention on International Trade in Endangered Species of Wild Fauna and Flora (CITES), which prohibits the trade of the species and its parts.
Dugongs are protected in India under Schedule 1 of the Indian Wildlife Act 1972 which bans the killing and purchasing of dugong meat.
Threat
The loss of 'seagrass' habitats, water pollution, and degradation of the coastal ecosystem due to developmental activities, have made life tough for these slow-moving animals.
Dugongs are also victims of accidental entanglement in fishing nets and collision with boats, trawlers.
News Crux Summit, Seminars & Conferences
13th BRICS Summit
---
As part of India's ongoing Chairship of BRICS in 2021, Prime Minister Shri Narendra Modi will chair the 13th BRICS Summit on 9 September 2021 in virtual format.
The meeting will be attended by the President of Brazil, H.E. Mr. Jair Bolsonaro; President of Russia, H.E. Mr. Vladimir Putin; President of China, H.E. Mr. Xi Jinping; and President of South Africa, H.E. Mr. Cyril Ramaphosa.
India's National Security Adviser, Shri AjitDoval, President of the New Development Bank, Mr. Marcos Troyjo, the pro tempore Chair of the BRICS Business Council, Shri Onkar Kanwar and pro tempore Chair of the BRICS Women's Business Alliance, Dr. Sangita Reddy, will present reports on the outcomes pursued this year under their respective tracks to the Leaders during the Summit.
The theme for the Summit is 'BRICS@15: Intra-BRICS cooperation for continuity, consolidation and consensus'.
India had outlined four priority areas for its Chairship. These are
Reform of the Multilateral System,
Counter Terrorism,
Using Digital and Technological Tools for achieving SDGs, and
Enhancing People to People exchanges.
In addition to these areas, the leaders will also exchange views on the impact of the COVID-19 pandemic and other current global and regional issues.
This is the second time Prime Minister Modi will be chairing the BRICS Summit. Earlier he had chaired the Goa Summit in 2016.
The Indian Chairship of BRICS this year coincides with the fifteenth anniversary of BRICS, as reflected in the theme for the Summit.
News Crux Military Exercise & Operations
'AUSINDEX' 2021
---
Navies from Australia and India have commenced the bilateral maritime exercise, codenamed Australia India (AUSINDEX) 2021 off Darwin.
The maritime exercise, which started on 6th September 2021 will run until 10 September, focuses on developing deeper understanding and cooperation between the Indian Navy (IN) and the Royal Australian Navy (RAN).
Indian Navy task group comprising vessels Shivalik and Kadmatt are participate in the exercise alongside the RAN's Anzac-class frigate HMAS Warramunga.
The fourth iteration of AUSINDEX exercise includes complex surface, sub-surface and air operations between ships, submarines, helicopters and long-range maritime patrol aircraft (MPA) of the two participating navies.
The exercise is a representation of Joint Guidance signed by the Chief of the Naval Staff, IN and Chief of Navy, RAN on 18th August 2021. This important document is aligned to the '2020 Comprehensive Strategic Partnership' between the two nations and aims to further consolidate shared commitment to regional and global security challenges promoting peace, security and stability in the Indo-Pacific region.
Commenced in 2015 as a bilateral IN-RAN maritime exercise, AUSINDEX has grown in complexity over the years and the 3rd edition of the exercise, held in 2019 in the Bay of Bengal, included anti-submarine drills for the first time.
Current News National National Security
Karbi Anglong Agreement: A Step towards "Insurgency free prosperous North East"
---
On 4th September 2021, a historic tripartite Karbi Anglong Agreement was signed by the Union Govt., the Assam government and five insurgency groups from the state to bring peace to the Northeastern state's Karbi-Anglong district.
Karbis are a major ethnic community of Assam dotted by many factions, and marked by ethnic violence, killings, abductions, taxation since the late 1980s.
The five groups concerned are: Karbi Longri North Cachar Hills Liberation Front (KLNLF), People's Democratic Council of Karbi Longri (PDCK), United People's Liberation Army (UPLA), Karbi People's Liberation Tigers (KPLT) and the Kuki Liberation Front (KLF).
With this historic agreement, over 1000 armed cadres have abjured violence and joined the mainstream of society. A Special Development Package of Rs. 1000 crores over five years will be given by the Union Government and Assam Government to undertake specific projects for the development of Karbi areas.
Salient Features of the Agreement
This Memorandum of Settlement will ensure greater devolution of autonomy to the Karbi Anglong Autonomous Council (KAAC), protection of identity, language, culture, etc. of Karbi people and focussed development of the Council area, without affecting the territorial and administrative integrity of Assam.
The Karbi armed groups have agreed to abjure violence and join the peaceful democratic process as established by law of the land. The Agreement also provides for rehabilitation of cadres of the armed groups.
The Government of Assam shall set up a Karbi Welfare Council for focussed development of Karbi people living outside KAAC area.
The Consolidated Fund of the State will be augmented to supplement the resources of KAAC.
Overall, the present settlement proposes to give more legislative, executive, administrative and financial powers to KAAC.
Sports In News Tokyo 2020 Paralympics
India at Tokyo 2020 Paralympics
---
The 2020 Summer Paralympics was the 16th Summer Paralympic Games and was held in Tokyo, Japan between 24 August and 5 September 2021.
India registered its best show with largest ever medal haul (19) at the Paralympic Games finishing with five gold, eight silver and six bronze medals.
India surpassed its previous best haul of four medals at Rio 2016.
India won its first medal of the Games through Bhavinaben Patel, who brought home silver in table tennis women's singles (Class 4).
Indian Medal Winners at Tokyo Paralympics
| | | | |
| --- | --- | --- | --- |
| Name | Sport | Event | Medal |
| Sumit Antil | Athletics | Men's Javelin Throw - F64 | GOLD |
| Pramod Bhagat | Badminton | Men's Singles SL3 | GOLD |
| Krishna Nagar | Badminton | Men's Singles SH6 | GOLD |
| Manish Narwal | Shooting | P4 - Mixed 50m Pistol SH1 | GOLD |
| Avani Lekhara | Shooting | R2 - Women's 10m Air Rifle Standing SH1 | GOLD |
| Yogesh Kathuniya | Athletics | Men's Discus Throw - F56 | SILVER |
| Nishad Kumar | Athletics | Men's High Jump - T47 | SILVER |
| Mariyappan Thangavelu | Athletics | Men's High Jump - T63 | SILVER |
| Praveen Kumar | Athletics | Men's High Jump - T64 | SILVER |
| Devendra Jhajharia | Athletics | Men's Javelin Throw - F46 | SILVER |
| Suhas L. Yathiraj | Badminton | Men's Singles SL4 | SILVER |
| Singhraj Adhana | Shooting | P4 - Mixed 50m Pistol SH1 | SILVER |
| Bhavina Patel | Table Tennis | Women's Singles - Class 4 | SILVER |
| Harvinder Singh | Archery | Men's Individual Recurve - Open | BRONZE |
| Sharad Kumar | Athletics | Men's High Jump - T63 | BRONZE |
| Sundar Singh Gurjar | Athletics | Men's Javelin Throw - F46 | BRONZE |
| Manoj Sarkar | Badminton | Men's Singles SL3 | BRONZE |
| Singhraj Adhana | Shooting | P1 - Men's 10m Air Pistol SH1 | BRONZE |
| Avani Lekhara | Shooting | R8 - Women's 50m Rifle 3 Positions SH1 | BRONZE |
Some Milestones
Pramod Bhagat: He scripted history by becoming India's first-ever para-badminton gold medalist in Paralympics.
Avani Lekhara:She became only the second Indian to win multiple medals at the same Paralympics after Joginder Singh Sodhi, who won three medals at the 1984 Games. She also joined Sodhi, Devendra Jhajharia and Mariyappan Thangavelu with two or more Paralympic medals.She won bronze in the women's 50m rifle 3 positions SH1 event to add to her gold medal in the women's 10m air rifle standing SH1 event.
Harvinder Singh: He made history by becoming the first ever Indian archer to win a medal at the Paralympics.
Devendra Jhajharia: He became just the second Indian to win three medals at the Paralympics after winning silver in the men's F46 javelin throw event with a personal best effort of 64.35m.
Bhavinaben Patel: She won silver and is the first Indian table tennis player to win a medal at the Paralympics in history.
2020 Paralympics Medal Tally (Top 4 and India)
Rank
Country
Gold
Silver
Bronze
Total
1
China
96
60
51
207
2
Great Britain
41
38
45
124
3
United States
37
36
31
104
4
RPC
36
33
49
118
24
India
5
8
6
19
Current News Science & Technology Health & Disease
Nipah Virus
---
A boy infected with the Nipah virus has died in Kerala, a state already hit badly by Covid-19
About Nipah Virus(NiV) (Scientific name-Nipah henipavirus)
It is a type of RNA zoonotic virus (it is transmitted from animals to humans) and can also be transmitted through contaminated food or directly between people.
It is a member of the family Paramyxoviridae.
Given that NiV is genetically related to Hendra virus, another henipavirus known to be carried by bats.
Host
The animal host reservoir for NiV is the fruit bat (genus Pteropus), also known as the flying fox.
Transmission
Direct contact with infected animals, such as bats or pigs, or their body fluids (such as blood, urine or saliva)
Consuming food products that have been contaminated by body fluids of infected animals (such as palm sap or fruit contaminated by an infected bat)
Close contact with a person infected with NiV or their body fluids (including nasal or respiratory droplets, urine, or blood)
Symptoms
In infected people, it causes a range of illnesses from asymptomatic (subclinical) infection to acute respiratory illness and fatal encephalitis.
The virus can also cause severe disease in animals such as pigs, resulting in significant economic losses for farmers.
Diagnosis
Nipah virus infection can be diagnosed with clinical history during the acute and convalescent phase of the disease.
The main tests used are real time polymerase chain reaction (RT-PCR) from bodily fluids and antibody detection via enzyme-linked immunosorbent assay (ELISA).
Other tests used include polymerase chain reaction (PCR) assay, and virus isolation by cell culture.
Treatment
There are currently no drugs or vaccines specific for Nipah virus infection although WHO has identified Nipah as a priority disease for the WHO Research and Development Blueprint.
Intensive supportive care is recommended to treat severe respiratory and neurologic complications.
Outbreak
Nipah virus was first recognized in 1999 during an outbreak among pig farmers in, Malaysia. No new outbreaks have been reported in Malaysia since 1999.
It was also recognized in Bangladesh in 2001, and nearly annual outbreaks have occurred in that country since.
The disease has also been identified periodically in eastern India.
Current News National Polity & Governance
Pardoning Power of Governor
---
On 3rd August, 2021, the Supreme Court held that the Governor of a State can pardon prisoners; including death row ones, even before they have served a minimum 14 years of prison sentence.
What the Court Said?
The Governor's power to pardon overrides a provision in the Code of Criminal Procedure — Section 433A —which mandates that a prisoner's sentence can be remitted only after 14 years of jail.
The court noted that the sovereign power of a Governor to pardon a prisoner under Article 161 is actually exercised by the State government and not the Governor on his own.
The action of commutation and release can thus be pursuant to a governmental decision and the order may be issued even without the Governor's approval.
Pardoning Power of the President and Governor
President
Under the Article 72, the President shall have the power to grant pardons, reprieves, respites or remissions of punishment or to suspend, remit or commute the sentence of any person convicted of any offence -
in all cases where the punishment or sentence is by a Court Martial;
in all cases where the punishment or sentence is for an offence against any law relating to a matter to which the executive power of the Union extends;
in all cases where the sentence is a sentence of death.
Governor
Under the Article 161, the Governor of a State shall have the power to grant pardons, reprieves, respites or remissions of punishment or to suspend, remit or commute the sentence of any person convicted of any offence against any law relating to a matter to which the executive power of the State extends.
Difference between Pardoning Powers of President and Governor
The power differs in the following two ways:
(i)The power of the President to grant pardon extends in cases where the punishment or sentence is by a Court Martial but Article 161 does not provide any such power to the Governor.
(ii)The President can grant pardon in all cases where the sentence given is sentence of death but pardoning power of Governor does not extend to death sentence cases.
(However, the pardoning power of President is NOT absolute. It is governed by the advice of the Council of Ministers. If the Council of Ministers decides against any change, the President has no option but to accept it.)
Landmark Verdict on Pardoning Power
Epuru Sudhakar Case (2006)
In this case, the Supreme Court held that it is a well-set principle that a limited judicial review of exercise of clemency powers is available to the Supreme Court and High Courts.
Granting of clemency by the President or Governor can be challenged on the following grounds:
The order has been passed without application of mind.
The order is malafide.
The order has been passed on wholly irrelevant considerations.
Relevant material has been kept out of consideration.
The order is arbitrary.
Kehar Singh vs Union of India (1989)
The court held that the grant of pardon by the President is an act of grace and, therefore, cannot be claimed as a matter of right.
The power exercised by the President being exclusively of administrative nature, is not justiciable.
Maru Ram vs Union of India (1980)
Here, the court held that the power under Article 72 is to be exercised on the advice of the Central Government and not by the President on his own at his discretion. And that the advice of the Government is binding on him.
Conclusion
The pardoning power of Executive is very significant as it corrects the errors of judiciary. It eliminates the effect of conviction without addressing the defendant's guilt or innocence. The process of granting pardon is simpler but because of the lethargy of the government and political considerations, disposal of mercy petitions is delayed.
Therefore, there is an urgent need to make amendment in law of pardoning to make sure that clemency petitions are disposed quickly. There should be a fixed time limit for deciding on clemency pleas.
Types of Pardoning Powers of the President
Pardon: It removes both the sentence and the conviction and completely absolves the convict from all sentences, punishments and disqualifications.
Commutation: It denotes the substitution of one form of punishment for a lighter form. For example, a death sentence may be commuted to rigorous imprisonment, which in turn may be commuted to a simple imprisonment.
Remission: It implies reducing the period of sentence without changing its character. For example, a sentence of rigorous imprisonment for two years may be remitted to rigorous imprisonment for one year.
Respite: It denotes awarding a lesser sentence in place of one originally awarded due to some special fact, such as the physical disability of a convict or the pregnancy of a woman offender.
Reprieve: It implies a stay of the execution of a sentence (especially that of death) for a temporary period. Its purpose is to enable the convict to have time to seek pardon or commutation from the President.
News Crux Awards In News
Ramon Magsaysay Awards 2021
---
Asia's highest honour - Ramon Magsaysay Awards 2021 was announced on 31 August 2021.
Five persons will receive this year's Ramon Magsaysay Award — regarded as the Asian version of the Nobel Prize.
Awardees and their Contribution
Muhammad Amjad Saqib (Pakistan): He developed a "first-of-its-kind' interest-and-collateral-free microfinance programme, Akhuwat, which uses places of worship to disburse zero-interest loans, recording a phenomenal loan repayment rate of 99.9 per cent. Akhuwat has taken up a vast array of social support programmes in education, health services, "clothes bank", anti-social discrimination and Covid-19 emergency aid.
Firdausi Qadri (Bangladesh): A Bangladeshi scientist who has been instrumental in discovering vaccines that have saved millions of lives. She is credited with developing affordable oral cholera vaccine and the typhoid conjugate vaccine for adults, children, and infants. Most of her work is focused in congested slum areas of developing countries.
Steven Muncy (Southeast Asia): Steven Muncy, from the US, is being recognised for "his unshakable belief in the goodness of man that inspires in others the desire to serve; his life-long dedication to humanitarian work, refugee assistance, and peace building; and his unstinting pursuit of dignity, peace, and harmony for people in exceptionally difficult circumstances in Asia."
WatchDoc (Indonesia): A production house that ingeniously combines documentary filmmaking and alternative platforms to highlight underreported issues in Indonesia.
Roberto Ballon (Philippines): Environmentalist from the Philippines is being recognised for "his inspiring determination in leading his fellow fisherfolk to revive a dying fishing industry by creating a sustainable marine environment for this generation and generations to come".
About the Award
Established in 1957, the Ramon Magsaysay Award is Asia's highest honour.
It celebrates the memory and leadership example of the seventh Philippine president - Ramon Magsaysay - after whom the award is named, and is given every year to individuals or organisations in Asia who manifest the same selfless service and transformative influence that ruled the life of the late and beloved Filipino leader.
The Ramon Magsaysay awardees, annually selected by the Ramon Magsaysay Award Foundation (RMAF) board of trustees, are presented with a certificate and a medallion with an embossed image of Ramon Magsaysay facing right in profile.
This year's Magsaysay Award winners will be formally conferred the Magsaysay Award during formal presentation ceremony to be held on 28 November 2021, at the Ramon Magsaysay Center in Manila.
PIB News Indian Economy
Grant-in-aid to Rural Local Bodies
---
On 30th August the Department of Expenditure, Ministry of Finance has released an amount of Rs. 13,385.70 crore to 25 States for providing grants to the Rural Local Bodies. This Grant-in-aid is the 1st installment of Tied grants of the year 2021-22.
The grants have been released as per the recommendations of the 15th Finance Commission.
Tied Grants
Tied grants are released to the Rural Local Bodies (RLBs) for improving two critical services namely
Sanitation and maintenance of open-defecation free (ODF) status, and
Supply of drinking water, rain water harvesting and water recycling.
Out of the total Grant-in-aid allocated for Panchayati Raj institutions, 60 percent is 'Tied Grant'. It's earmarked for national priorities like drinking water supply, rainwater harvesting and sanitation.
Remaining 40 percent is 'Untied Grant' or Basic Grants and is to be utilized at the discretion of the Panchayati Raj institutions for location specific felt needs, except for payment of salaries.
Tied grants are meant to ensure availability of additional funds to the Rural Local Bodies over and above the funds allocated by the Centre and the State for sanitation and drinking water under the Centrally Sponsored Schemes.
The States are required to transfer the grants to the Rural Local Bodies within 10 working days of their receipt from the Union Government. Any delay beyond 10 working days requires the State Governments to release the grants with interest.
State In News Punjab
Punjab to roll out 'Mera Kaam Mera Maan' Scheme
---
The Govt. of Punjab has decided to roll out a new scheme called 'Mera Kaam Mera Maan' which will help the unemployed youth in the state to hone their skills and increase their chances of getting a job.
Under the scheme, these youngsters will be given short-term skill training free of cost.
The scheme will be rolled out from the current fiscal on a pilot basis for construction workers and their wards.
A target of 30,000 beneficiaries has been proposed.
The scheme also provides an employment assistance allowance of Rs. 2,500 per month for a period of 12 months from the start of the training course, which will be conducted at Punjab Skill Development Mission training centers.
---