Current News Science & Technology
Magneto-Coriolis Wave: A new type of Earth's Waves
---
Recently, scientists have detected a completely new type of magnetic wave that surges through Earth's outer core every seven years, warping the strength of our planet's magnetic field in the process.
The waves — dubbed "Magneto-Coriolis" waves because they move along the Earth's axis of rotation, per the Coriolis Effect — creep from East to West in tall columns.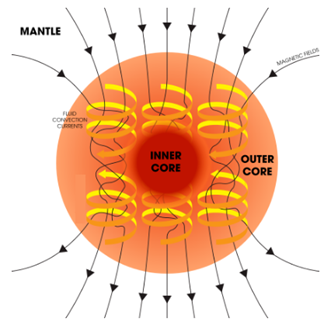 (Image Source: wikiwand.com)
The Study
Scientists used data from the European Space Agency's Swarm satellites - a trio of identical probes, launched in 2013 and hanging out in Earth orbit to study the activity inside Earth – with a specific eye on the magnetic and dynamic activity coming out of the core.
By studying this data scientists discovered the fascinating new waves.
They then studied data from other ground- and space-based observatories, collected between 1999 and 2021, and found a pattern.
About the New Waves
These waves, known as Magneto-Coriolis waves, are huge magnetic columns aligned along Earth's rotational axis, strongest at the equator.
They sweep around the boundary between the core and the mantle with an amplitude of around 3 kilometers (1.86 miles) per year, and move westward at a rate of up to 1,500 kilometers (932 miles) per year.
Other Assumptions
The existence of these waves suggest that other Magneto-Coriolis waves might exist with different oscillation periods, which we are unable to detect to date, due to a lack of data.
Magnetic waves are likely to be triggered by disturbances deep within the Earth's fluid core, possibly related to buoyancy plumes.
Significance of this Study
For now, because waves carry information about the medium through which they travel, new discovery could be used to probe the interior of our planet in new ways – including the core, which is difficult to study, as well as the core-mantle boundary.
The existence of these waves could help explain mysterious fluctuations in the planet's magnetic field, which is generated by the movement of liquid iron in the planet's outer core.
News Crux Important Days/Weeks
31 May: World No Tobacco Day
---
Every year World No Tobacco Day is observed on 31st May.
This yearly celebration informs the public on the dangers of using tobacco, the business practices of tobacco companies, what WHO is doing to fight the tobacco epidemic, and what people around the world can do to claim their right to health and healthy living and to protect future generations.

Theme
The theme for the No Tobacco Day 2022 is 'Tobacco: Threat to our planet'. The theme marks the impact of tobacco on our environment from cultivation, production, distribution and waste after consuming it.
Major Concerns
Every year the tobacco industry costs the world more than 8 million human lives, 600 million trees, 200 000 hectares of land, 22 billion tonnes of water and 84 million tonnes of CO2.
The majority of tobacco is grown in low-and-middle-income countries, where water and farmland are often desperately needed to produce food for the region. Instead, they are being used to grow deadly tobacco plants, while more and more land is being cleared of forests.
The WHO report "Tobacco: Poisoning our planet" highlights that the industry's carbon footprint from production, processing and transporting tobacco is equivalent to one-fifth of the CO2 produced by the commercial airline industry each year, further contributing to global warming.
The Menace in India
India is home to approximately 267 million tobacco users (99 million smokers and 199 million smokeless tobacco users).
The findings of the Tobacco Control Policy (TCP) third round survey in India about tobacco use and the implementation of tobacco control policies has shown that among tobacco users, the proportion of smokeless tobacco use has increased from 72% (2010- 2011) to 80% (2018- 2019) whereas mixed tobacco use (smoked and smokeless) decreased from 11% to 7%, and smoking decreased from 17% to 14% during the same period.
Sin Tax in India
Currently, the government levies GST of 28 per cent, the highest in the tax slab, on cigarette and tobacco products. Further, there are additional taxes taking the total tax incidence on cigarettes to as much as 50-60%, which is lower than that recommended by the WHO (75%).
News Crux Defence
INS Gomati Decommissioned
---
The Indian Navy has decommissioned INS Gomati after 34 years in service on 28th May 2022.

The warship was inducted on April 16, 1988. The ship is the third of the Godavari class guided-missile frigates and is the oldest warrior of the Western Fleet.
INS Gomati was named after the River Gomati. It took part in several operations, including Operation Cactus, Parakram, and Indradhanush, and several other bilateral and multinational naval exercises.
In recognition of its stellar contribution to the national maritime security, INS Gomati was awarded the prestigious Unit Citation twice, once in 2007-08 and again in 2019-20.
INS Gomati will be kept alive in an open-air museum on the picturesque banks of river Gomati in Lucknow, where many of its combat systems will be displayed as military and war relics.
Sports In News Shooting
ISSF Junior World Cup 2022
---
International Shooting Sport Federation (ISSF) Junior World Cup 2022 was held at Suhl in Germany.

The Indian team came in first position overall. They won 33 medals (13 gold, 15 silver, and 5 bronze).
With four gold medals, Italy came in second place.
News Crux Awards In News
SEEDS gets UN Sasakawa Award 2022
---
SEEDS (Sustainable Ecological & Environmental Development Society), South Asia's foremost non-profit organisation working in the field of disaster risk reduction and climate change was awarded the United Nations Sasakawa Award 2022 for Disaster Risk Reduction at the 7th Session of Global Platform for Disaster Risk Reduction (GPDRR) 2022 held in Bali, Indonesia.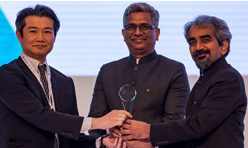 SEEDS was among the six laureates of the 2022 United Nations Sasakawa Award for Disaster Risk Reduction who have been recognised for initiatives which protect vulnerable communities from disaster risk.
About the Award
The United Nations Sasakawa Award for Disaster Risk Reduction was created more than 30 years ago and is jointly organised by the United Nations Office for Disaster Risk Reduction and the Nippon Foundation.
The central theme for the Sasakawa Award 2022 was "Building resilience through a multi-hazard approach."
About SEEDS
SEEDS (Sustainable Environment and Ecological Development Society) is a not-for-profit organisation that enables community resilience through practical solutions in the areas of disaster readiness, response and rehabilitation.
SEEDS is also India's first agency to be verified on the parameters of the global Core Humanitarian Standards (CHS) – an international certification system for quality and accountability in humanitarian response.
SEEDS has been awarded with the most prestigious annual Subhash Chandra Bose Aapda Prabandhan 2021 by the Government of India acknowledging the invaluable contribution and selfless service rendered by individuals and organisations in India in the field of Disaster Management.
News Crux Persons In News
Lovlina Borgohain elected Chair of IBA Athletes Committee
---
India's Tokyo Olympics bronze medallist Lovlina Borgohain has been elected as chairman and voting member on the Board of Directors for the International Boxing Association's (IBA) Athletes Committee

Further, Indian boxer Shiva Thapa has also been elected as a member of the IBA Athletes Committee following the election held during the 2021 IBA Men's World Championships.
News Crux Awards In News
"Tomb of Sand" wins International Booker Prize
---
Indian writer Geetanjali Shree and American translator Daisy Rockwell won the International Booker Prize 2022 for "Tomb of Sand".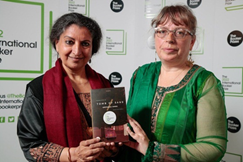 Originally written in Hindi – ('Ret Samadhi'), it's the first book in any Indian language to win the International Booker Prize.
Shree was the first Indian to get nominated to the International Booker Prize.
Shree is also the first Hindi novelist to achieve this feat.
The 50,000-pound ($63,000) prize money will be split between New Delhi-based Shree and Rockwell.
The book tells the story of an octogenarian widow who dares to cast off convention and confront the ghosts of her experiences during the subcontinent's tumultuous 1947 partition into India and Pakistan.
The International Booker Prize is awarded every year to a translated work of fiction published in the U.K. or Ireland. It is run alongside the Booker Prize for English-language fiction.
News Crux Persons In News
Captain Abhilasha Barak: First Woman Combat Aviator in Indian Army
---
On May 25, 2022, Captain Abhilasha Barak became the first woman combat aviator in the Indian Army.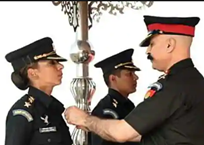 The Officer from Haryana has joined the Army Aviation Corps as a helicopter pilot after concluding a year-long course at the Combat Army Aviation Training School in Nashik, Maharashtra.
News Crux Survey/Index
Travel & Tourism Development Index 2021
---
India has been ranked at the 54th place in a global Travel and Tourism Development Index 2021, down from 46th in 2019, but still remained on the top within South Asia.

Japan has topped the global charts, followed by the US, Spain, France, Germany, Switzerland, Austraila, UK, Singapore and Italy in the top ten.
This biennial Index is brought out by the World Economic Forum with the theme "Rebuilding for a Sustainable and Resilient Future".
The Travel and Tourism Development Index assesses 117 economies, identifying key factors in enabling the sustainable and resilient growth of travel and tourism economies.
Current News Ecology & Environment Pollution
India joins First Movers Coalition
---
At the World Economic Forum's (WEF) Annual Meeting 2022 taking place in Davos, India has joined the First Movers Coalition, a global initiative aimed at decarbonising the heavy industry and long-distance transport sectors responsible for 30 per cent of global emissions.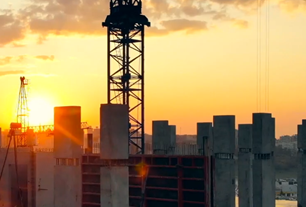 About First Movers Coalition
The First Movers Coalition is a global initiative harnessing the purchasing power of companies to decarbonize seven "hard to abate" industrial sectors that currently account for 30% of global emissions: Aluminum, Aviation, Chemicals, Concrete, Shipping, Steel, and Trucking; along with innovative Carbon Removal technologies.
'First Movers Coalition' is an initiative of the World Economic Forum and the US government.
New Partners
In addition to the US government, the coalition now has India, Japan and Sweden in the Steering Board, as well as Denmark, Italy, Norway, Singapore and the United Kingdom as government partners.
These government partners will invite companies from their countries to join the coalition and pursue public policies to commercialise the green technologies corporate members commit to purchasing.
Purchase Commitment
The coalition's members have committed to purchasing – out of their total industrial materials and long-distance transport spending – a percentage from suppliers using near-zero or zero-carbon solutions, despite the premium cost.
If enough global companies commit a certain percentage of their future purchasing to clean technologies in this decade, this will create a market tipping point that will accelerate their affordability and drive long-term, net-zero transformation across industrial value chains.
Two New Targets
The coalition also announced two new target sectors: carbon dioxide removal and aluminium, which join the four existing sectoral pledges (aviation, shipping, steel and trucking) launched at COP26.
News Crux Art/Culture/Heritage
India's Cultural Touch to 'Quad'
---
During the recent 'Quad' Summit in Japan, Indian Prime Minister presented gifts that carry India's rich cultural heritage.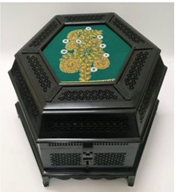 Brief on the Artefacts Presented
Sanjhi Art for US President Joe Biden
Sanjhi, the art of hand cutting designs on paper, is an art form from Mathura in Uttar Pradesh. Traditionally motifs from Lord Krishna stories are created in stencils.
The Sanjhi panel presented was based on the theme of Thakurani Ghat from Mathura.
Wooden Handcarved Box with Rogan Painting to Japanese PM Fumio Kishida
This artwork is a combination of two different arts — Rogan painting and wooden handcarving.
Rogan painting is an art of cloth printing practiced in the Kutch District of Gujarat. In this craft, paint made from boiled oil and vegetable dyes is laid down on fabric using either a metal block (printing) or a stylus (painting). The craft nearly died out in the late 20th century, with Rogan painting being practised by only one family.
Handcarving on wood is an intricate art inspired by traditional jali designs taken from famous monuments of India.
Gond Art Painting for Australian PM Anthony Albanese
Gond paintings are one of the most admired tribal art forms. The word 'Gond' comes from the expression 'Kond' which means 'green mountain'.
These paintings, created by dots and lines, have been a part of pictorial art on walls and floors of Gonds and it is done with the construction and re-construction of each and every house, with locally available natural colors and materials like charcoal, coloured soil, plant sap, leaves, cow dung, lime stone powder, etc.
Pattamadai Silk Mats for Former Japan PMs
Pattamadai, a small village in Tirunelveli district, is home to a unique tradition of superfine silk mat weaving from 'korai' grass grown on the banks of river Tamiraparani.
The mats are hand-woven using cotton or silk in the weft. Use of silk thread gives a royal sheen and definite appeal to the mat.
The most unique aspect of a Pattamadai mat is how soft and flexible it is.
News Crux Miscellaneous
IOC launches first OVEP in India
---
On 24th May 2022, the International Olympic Committee (IOC) launched the first Olympic Values Education Programme (OVEP) in India, with the Olympism-themed curriculum being integrated into the school education system in the state of Odisha.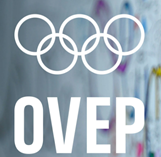 In its first year, the programme aims to impact 32,000 children enrolled in 90 schools in the cities of Bhubaneswar and Rourkela and, once in full swing, it will reach around 7 million children.
About OVEP
The Olympic Values Education Programme (OVEP) is based on the Olympic philosophy that learning takes place through the balanced development of body and mind.
The Olympic Values Education Programme is a series of free and accessible teaching resources created by the IOC, to complement academic curricula using the context of Olympic sports and the core principles of Olympism.
Participants are encouraged to experience values-based learning and to assume the responsibilities of good citizenship. OVEP communicates the long-term benefits of sport and physical activity through an understanding of Olympism and its impact on individual health, enjoyment, and social interaction.
News Crux Miscellaneous
Swachh Survekshan-2023 Launched
---
Union Government has launched the Eighth Edition of Swachh Survekshan – SS-2023 under Swachh Bharat Mission Urban 2.0.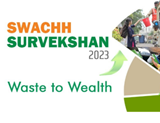 Designed with the theme of 'Waste to Wealth' as its driving philosophy, Swachh Survekshan- 2023 is curated towards achieving circularity in waste management.
The survey would give priority to the principle of 3 Rs- Reduce, Recycle and Reuse.
Current News International International Treaties & Agreements
Indo-Pacific Economic Framework for Prosperity
---
A day before the QUAD leaders' meeting in Tokyo on May 24th, 2022, India and 12 other countries joined the Indo-Pacific Economic Framework for Prosperity (IPEF) unveiled by US President Joe Biden.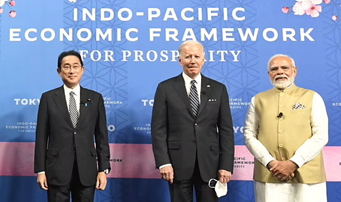 The framework envisions a free, open and secure Indo-Pacific Region.
The IPEF seeks to strengthen economic partnership among participating countries with the objective of enhancing sustainability, resilience, inclusiveness, economic growth, fairness and competitiveness in the Indo-Pacific region.
President Biden announced that a dozen Indo-Pacific countries that represent 40 percent of the global GDP will join the US in a sweeping economic initiative that has been designed to counter China's influence in the region.
The countries include all those falling in the Indo Pacific Region including Indonesia, Australia, Brunei, Malaysia, Thailand, Japan, Republic of Korea, New Zealand, the Philippines, Singapore and Vietnam.
Prime Minister Narendra Modi participated in the event and underlined that the foundation of resilient supply chains must be 3Ts - Trust, Transparency and Timeliness.
News Crux Appointment & Resignation
Anthony Albanese replaced Scott Morrison as Australia's PM
---
Anthony Norman Albanese has been appointed as the new Prime Minister of Australia on 23rd May 2022.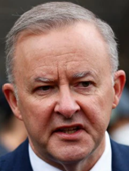 In the 2022 election, Albanese led his party to victory against Scott Morrison's Liberal-National Coalition.
Earlier, Albanese served as deputy prime minister of Australia under the second Rudd government in 2013.
News Crux Defence/Military Exercises
India-Bangladesh CORPAT
---
The fourth edition of the Indian Navy-Bangladesh Navy Coordinated Patrol (CORPAT) is being carried out in the Northern Bay of Bengal from 22-23 May 2022.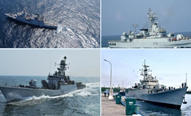 Under this Exercise, Indian Navy and Bangladesh Navy units will undertake joint patrolling along the International Maritime Boundary Line (IMBL).
The last IN-BN CORPAT was conducted in October 2020.
Two indigenously built IN Ships - Kora, a guided-missile corvette and Sumedha, an offshore patrol vessel are participating in the exercise along with Bangladesh Navy Ships BNS Ali Haider and BNS Abu Ubaidah.
In addition, Maritime Patrol Aircraft of both navies would also be participating in the Coordinated Patrol.
Sports In News Archery
2022 Archery World Cup (Stage-2)
---
The 2022 Archery World Cup (Stage-2) was held from 16–22 May, 2022 in Gwangju (South Korea).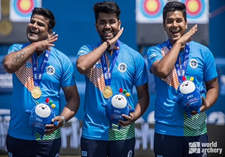 India came second in the medals table with 7 medals (3-Gold, 1-Silver and 3-Bronze) after the Stage -2 events (it includes medals of stage-1 also). India won 2 Gold in the Stage -1 held at Antalya (Turkey).
South Korea topped the medals tally with 9 medals (6-Gold, 2-Silver and 1-Bronze).
Medal winners from India at Stage-2
Abhishek Verma, Rajat Chauhan, and Aman Saini: Gold - Compound (Men's Team) Event
Mohan Ramswaroop Bhardwaj: Silver - Compound (Men's Individual) Event
Abhishek Verma & Avneet Kaur: Bronze - Compound (Mixed Team) Event
Avneet Kaur, Muskan Kirar and Priya Gurjar: Bronze - Women's Compound Team Event
Ridhi, Komalika Bari and Ankita Bhakat: Bronze- Women's Recurve Team Event
Current News International United Nations
Abidjan Declaration: Achieving Gender Equality for Successful Land Restoration
---
The 15th Conference of Parties (COP15) of the UN Convention to Combat Desertification (UNCCD), held in Abidjan, Cote d'Ivoire.
At this event, Abidjan Declaration on achieving Gender Equality for Successful Land Restoration was issued.
It recognized that securing women's access to land and control over land, and access to finance for land-based economic activities are central components of women's economic empowerment and women's rights, generating opportunities for economic prosperity and autonomy.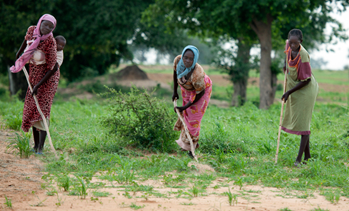 Finer Points of the Declaration
Identify and Eliminate all Forms of Discrimination: Promote all necessary measures to identify and eliminate all forms of discrimination against women in the context of fighting against desertification/land degradation, and drought (DLDD), in relation to land tenure security and access to, ownership of, and control over land and natural resources, and other forms of property and inheritance, with particular attention on the rights of older women, widows, women with disabilities and young women.
Ensuring Participation: Foster measures to ensure the full, equal, meaningful and effective participation of women at all levels in land and natural resource governance at the regional, national and landscape levels through the inclusive national-level coordination and promotion of women's leadership in planning and implementation activities.
Strengthen Legal Framework: Enforce legal frameworks for women's access to land and control over land, including common lands, and equal land rights both under customary and statutory law, and continue efforts on advocacy for women's land rights.
Give Women Access to Technology, Services, and Resources: Facilitate access to technology, services, and resources for women and groups in vulnerable situations for their effective participation in land restoration efforts, including through gender-transformative land use planning and management that addresses the root causes of gender inequality.
Work on Evidence-based Interventions: Actively work to close the gender gap to move towards evidence-based interventions and responses, collecting, analyzing and disseminating data disaggregated by sex, age, disability, race/ethnicity, class, livelihood source and migrant status and other relevant factors to support the design, implementation, monitoring and evaluation of land-related interventions and policies.
Lift Barriers of Funding: Appeal to development agencies, multilateral development banks, national banks and other financial institutions and mechanisms to lift structural barriers and increase funding that specifically target women's rights organizations and movements, women entrepreneurs, women cooperatives and enterprises led by women and indigenous groups, and civil society organizations that design and implement programmes contributing to DLDD initiatives.
Consider Inclusion of Gender Equality Criteria: Commit to working towards the inclusion of gender equality criteria in the development – and granting – of finance for sustainable land management, land restoration and drought preparedness and resilience at the regional, national, subnational and local levels.
Policy Measure: Call upon the COP of the UNCCD to incorporate these commitments into their deliberations around the gendered aspects of DLDD, and into their policy decisions accordingly.
Current News Ecology & Environment Sustainable Developement
Global Pledge at UNCCD COP15
---
The 15th Conference of Parties (COP15) of the UN Convention to Combat Desertification (UNCCD), held in Abidjan, Cote d'Ivoire.
At this two-week long meeting on the future of land management, a united global pledge to boost drought resilience and invest in land restoration for future prosperity was taken.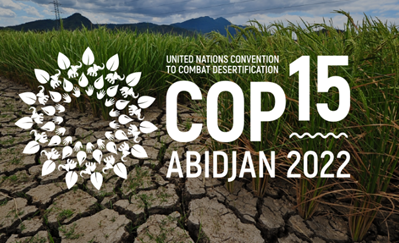 Highlights among the New Commitments
Accelerate the restoration of one billion hectares of degraded land by 2030 by improving data gathering and monitoring to track progress against the achievement of land restoration commitments and establishing a new partnership model for large-scale integrated landscape investment programmes;
Boost drought resilience by identifying the expansion of drylands, improving national policies and early warning, monitoring and assessment; learning and sharing knowledge; building partnerships and coordinating action; and mobilizing drought finance.
Establish an Intergovernmental Working Group on Drought for 2022-2024 to look into possible options, including global policy instruments and regional policy frameworks, to support a shift from reactive to proactive drought management.
Address forced migration and displacement driven by desertification and land degradation by creating social and economic opportunities that increase rural resilience and livelihood stability, and by mobilizing resources, including from the diaspora, for land restoration projects;
Improve women's involvement in land management as important enablers for effective land restoration, by addressing commonly encountered land tenure challenges by people in vulnerable situations, and collecting gender-disaggregated data on the impacts of desertification, land degradation and drought;
Address sand and dust storms and other escalating disaster risks by designing and implementing plans and policies including early warning and risk assessment, and mitigating their human-made causes at source;
Promote decent land-based jobs for youth and land-based youth entrepreneurship and strengthen youth participation in the UNCCD process; and
Ensure greater synergies among the three Rio Conventions, including complementarities in the implementation of these treaties through nature-based solutions and target-setting at the national level.
Other Initiatives at COP 15 Abidjan
Major Declarations
Abidjan Declaration on achieving gender equality for successful land restoration: It recognized that securing women's access to land and control over land, and access to finance for land-based economic activities are central components of women's economic empowerment and women's rights, generating opportunities for economic prosperity and autonomy.
The COP15 "Land, Life and Legacy" Declaration: It responds to the findings of the UNCCD's flagship report, Global Land Outlook 2, a five-year study with 21 partner organizations, and with over 1,000 scientific references. Released 27 April, it reported up to 40% of all ice-free land is already degraded, with dire consequences for climate, biodiversity and livelihoods.
Major Reports Launched during COP15
"Drought in Numbers 2022," a compendium of drought-related facts and figures, including a 29% a rise in droughts since 2000 and a projection that three-quarters of the world's population will be affected by drought by 2050 unless urgent action is taken.
Points to Remember
UNCCD's COP15 is the first Conference of the Parties of the three Rio Conventions taking place in 2022, ahead of the UN Framework Convention on Climate Change COP27 and the UN Convention on Biological Diversity COP15.
Future meetings of the Conference of the Parties to the UNCCD and its subsidiary bodies will be held in Saudi Arabia (COP16 in 2024), Mongolia (COP17 in 2026), and Uzbekistan (Committee for the Review of the Implementation of the Convention in 2023).
News Crux Important Days/Weeks
21 May: International Tea Day
---
The International Tea Day is observed on May 21 every year.

Tea Production in India
India is the second-largest producer of tea globally after China and fourth largest exporter.
The northern part of India is the biggest producer at about 77% of the total country's annual tea production with the majority of the production coming from Assam followed by West Bengal. The Assam valley and Cachar are the two tea-producing regions in Assam. In West Bengal, Dooars, Terai and Darjeeling are the three producer regions.
The southern part of India produces about 18% of the country's total production with the major producing states being Tamil Nadu, Kerala, and Karnataka.
Tea Production and the SDGs
Tea production and processing contributes to the reduction of extreme poverty (Goal 1), the fight against hunger (Goal 2), the empowerment of women (Goal 5) and the sustainable use of terrestrial ecosystems (Goal 15).
News Crux Important Days/Weeks
21 May: World Day for Cultural Diversity for Dialogue and Development
---
World Day for Cultural Diversity for Dialogue and Development highlights not only the richness of the world's cultures, but also the essential role of intercultural dialogue for achieving peace and sustainable development.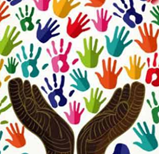 Three-quarters of the world's major conflicts have a cultural dimension. Bridging the gap between cultures is urgent and necessary for peace, stability and development.
News Crux Important Days/Weeks
22 May: International Day for Biological Diversity
---
International Day for Biological Diversity is observed annually on 22 May to create awareness about the impact of Biodiversity loss.
While there is a growing recognition that biological diversity is a global asset of tremendous value to future generations, the number of species is being significantly reduced by certain human activities.
The theme in 2022 is "Building a shared future for all life". It complements the ongoing United Nations Decade on Ecosystem Restoration (2021-2030).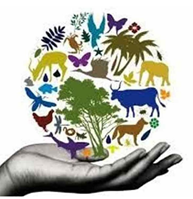 Why to conserve Biological Diversity?
Biological diversity resources are the pillars upon which we build civilizations. Fish provide 20 per cent of animal protein to about 3 billion people. Over 80 per cent of the human diet is provided by plants. As many as 80 per cent of people living in rural areas in developing countries rely on traditional plant‐based medicines for basic healthcare.
From ecosystem-based approaches to climate and/or nature-based solutions to climate, health issues, food and water security and sustainable livelihoods, biodiversity is the foundation upon which we can build back better. That is the main message from the Convention on Biological Diversity (CBD), key international instrument for sustainable development.
UN Agencies Pledge $43 mn to Boost Species Conservation
Developing countries will benefit from new funding totaling $43 million from the Global Environment Facility (GEF) to enable them to implement projects that reverse species loss, UN agencies said in a statement released in Nairobi, the Kenyan capital on 20th May 2022.
The funding will benefit 139 developing countries, already grappling with mounting threats to natural habitats.
Each beneficiary country will be eligible for grants totaling 300,000 dollars to enable them to analyse and align their policies, targets, finance and monitoring system as a means of revitalising action on threats to biodiversity.
The UN Environment Programme (UNEP) and UN Development Programme (UNDP) will provide technical expertise to these developing countries to enable them to utilise the funds optimally and advance species protection.
News Crux Important Days/Weeks
18 May: International Museum Day
---
International Museum Day is observed on May 18 every year to raise awareness among people about the museums.

A museum describes the journey of a nation from prehistory to modernity by displaying enriched historical artifacts such as tools, weapons, clothes, and jewelry. Hence, to mark the importance of the Museum, every year International Museum Day is observed.
This year, the theme for International Museum Day is 'The Power of Museums'
News Crux Important Days/Weeks
20 May: World Bee Day
---
To raise awareness of the importance of pollinators, the threats they face and their contribution to sustainable development, the UN designated 20 May as World Bee Day.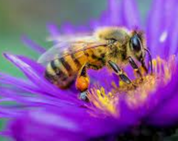 Bees and other pollinators, such as butterflies, bats and hummingbirds, are increasingly under threat from human activities.
Pollination is, however, a fundamental process for the survival of our ecosystems. Not only do pollinators contribute directly to food security, but they are key to conserving biodiversity.
Nearly 90% of the world's wild flowering plant species depend, entirely, or at least in part, on animal pollination, along with more than 75% of the world's food crops and 35% of global agricultural land.
This year's theme for the World Bee Day is 'Bee Engaged: Celebrating the diversity of bees and beekeeping systems'.
Observation in India
This year, the Ministry of Agriculture and Farmer's Welfare (MoA&FW), Government of India celebrated World Bee Day at Tent City -II, Ekta Nagar, Narmada (Gujarat).
National Beekeeping & Honey Mission (NBHM) of the Govt. of India is implemented through the National Bee Board for overall promotion of scientific beekeeping & entrepreneurship among small & marginal farmers, infrastructure development for postharvest management and support for research & development and to achieve the goal of "Sweet Revolution".
Sports In News Boxing
Nikhat Zareen: 5th Indian to win Gold at World Boxing Championships
---
Indian boxer Nikhat Zareen has won the gold medal in the 52-kg category at the Women's World Championship at the 12th edition of the IBA Women's World Boxing Championships held in Istanbul (Turkey) beating Jutamas Jitpong (Thailand).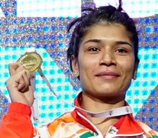 Nikhat became the fifth Indian woman boxer to do so after Mary Kom, Sarita Devi, Jenny RL and Lekha KC.
Manisha Moun and Parveen Hooda also won one Bronze medal each.
India ranked joint second with Turkey with 3 medals (1 Gold, 2-Bronze) after Ireland (2-Gold).
News Crux Places In News
Saint Tropez: A Slice of Indo-French Cultural Connect
---
Union Minister for Information and Broadcasting Shri Anurag Singh Thakur recently visited the Allard Square in Saint Tropez in France.

During his visit to the place, the Minister paid floral tributes at the busts of Maharaja Ranjit Singh (first Maharaja of Sikh Empire), Jean-Francois Allard (General in Maharaja Ranjit Singh's army) and his spouse Princess Bannu Pan Dei (She was born in Chamba, Himachal Pradesh).
Gen Allard was one of the officers in Napoleon's court and entered into the service of Maharaja Ranjit Singh and rose to command the maharaja's army.
Allard is also credited with raising the 'Fauj-i-Khas', a model brigade in the lines of Napoleon's army.
While in Punjab, Allard fell in love with the princess of Chamba and married her and took her to St Tropez in 1834.
Allard returned to Punjab and died in 1839 after a brief illness in Peshawar.
Bannu Pan Dei continued to live in a large house built by Allard in St Tropez. She passed away in 1884.
The busts of the Maharaja and Bannu Pan Dei were unveiled in St Tropez in 2016 as a mark of growing India-France relationship.
News Crux Ecology & Environment
Ramgarh Vishdhari Sanctuary: India's 52nd Tiger Reserve
---
On 17th May 2022, the Ramgarh Vishdhari Sanctuary in Rajasthan was notified as India's 52nd tiger reserve.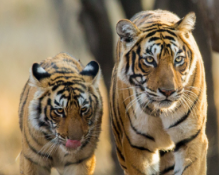 This is Rajasthan's fourth tiger reserve after Ranthambore, Sariska and Mukundra.
The newly notified tiger reserve includes the tiger habitat between Ranthambore Tiger Reserve in the northeast and Mukundra Hills Tiger Reserve on the southern side and facilitates dispersal of tigers from Ranthambore Tiger Reserve.
Wild animals like Indian wolf, leopard, striped hyena, sloth bear, golden jackal, chinkara, nilgai and fox can be seen in the Ramgarh Vishdhari Tiger Reserve.
According to "Status of Tigers in India" report released in 2019, there are 2,967 tigers in 20 states across the country.
News Crux Miscellaneous
SC on Premature Release/Remission of Convict
---
The Supreme Court of India, in a recent ruling, said that remission or premature release of a convict has to be considered in terms of the policy applicable in the State where the crime was committed and not where the trial was transferred to and concluded.

A Bench of Justices said under Section 432(7) of the Code of Criminal Procedure (CrPC) 1973, there cannot be a concurrent jurisdiction of two State governments on the issue of remission.
News Crux Important Days/Weeks
15 May: International Day of Families
---
Each year on 15th May, the International Day of Families is observed to reflect the importance that the international community attaches to families.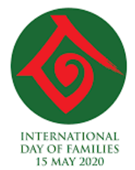 The theme for this year's observance was 'Families and Urbanization'. This year's theme's focus is to raise awareness of the importance of sustainable and family-friendly urban policies.
Urbanization is one of the most important megatrends shaping our world and the life and wellbeing of families worldwide.
Sustainable urbanization is related to the achievement of several Sustainable Development Goals (SDGs) and targets, such as SDG-1 (Poverty eradication); SDG-3 (Good health and well-being); SDG-11 (Make cities and human settlements inclusive, safe, resilient and sustainable); and SDG-10 (Reduce inequality within and among countries).
These SDGs and their targets depend on how well urbanization is managed towards benefitting families and enhancing the well-being of all generations living in cities.
News Crux Persons In News
Vatican declares 'Blessed Devasahayam' - a 'Saint'
---
On 15th May 2022, 'Blessed Devasahayam', became the first Indian layman to be declared a saint by Pope Francis during a canonisation ceremony held at the Vatican.

Devasahayam was born on April 23, 1712 as Neelakanta Pillai into a Hindu Nair family, at Nattalam in Kanyakumari district, which was part of the erstwhile Travancore kingdom.
He was an official in the court of Travancore's Maharaja Marthanda Varma when he was instructed into the Catholic faith by a Dutch naval commander in 1745.
He took the name "Lazarus", or "Devasahayam" in Malayalam, which translates to "God is my help".
While clearing Devasahayam for sainthood in 2020, the Vatican dropped 'Pillai' from his name and referred to him as "Blessed Devasahayam".
Current News Ecology & Environment
Light Pollution & Migratory Birds
---
Each year, World Migratory Bird Day is celebrated on two days - on the second Saturday of May and October.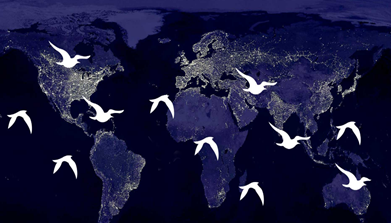 The Days are a way to reflect the cyclical nature of bird migration as well as the fact that there are varying peak migration periods in the northern and southern hemispheres.
Activities to mark the day were held globally under the theme 'Dim the Lights for Birds at Night'.
Light Pollution
Light pollution is increasing around the globe. More than 80 per cent of the world's population is currently estimated to live under a "lit sky".
The amount of artificial light on the Earth's surface is increasing by at least two per cent each year and could be much greater.
Impacts of Light Pollution on Birds
Light pollution is a significant and growing threat to wildlife, including many species of migratory birds.
Every year, light pollution contributes to the death of millions of birds.
It alters the natural patterns of light and dark in eco-systems.
It can change birds' migration patterns, foraging behaviours, and vocal communication.
Attracted by artificial light at night, particularly when there is low cloud, fog, rain or when flying at lower altitudes, migrating birds become dis-orientated and may end up circling in illuminated areas.
Depleted energy reserves put them at risk of exhaustion, predation, and fatal collision with buildings.
Conservation Value of Darkness
According to the Convention on the Conservation of Migratory Species of Wild Animals (CMS), "Natural darkness has a conservation value in the same way as clean water, air, and soil.
A key goal of World Migratory Bird Day 2022 is to raise awareness of the issue of light pollution and its negative impacts on migratory birds.
About CMS
The Convention on Migratory Species (CMS) is an environmental treaty of the United Nations and provides a global platform for the conservation and sustainable use of migratory animals and their habitats.
Sports In News Badminton
India wins maiden Tomas Cup
---
India's men's badminton team beat 14-time champion Indonesia 3-0 in the final to win its maiden Thomas Cup title in its 32nd edition.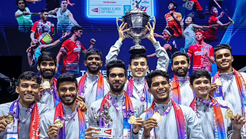 The biennial international badminton championship was held at Bangkok, Thailand.
Indian men had previously reached the Thomas Cup semis in 1952, 1955, and 1979.
India is only the sixth country to win the Thomas Cup.
The Champions
Lakshya Sen beat Olympic bronze medallist Anthony Sinisuka Ginting in the first singles.
K. Srikanth beat Jonatan Christie in the second singles.
Satwiksairaj Rankireddy & Chirag Shetty beat Mohammad Ahsan & Kevin Sanjaya Sukamuljo in the doubles event.
Uber Cup 2022
The 2022 Uber Cup was the 29th edition, the biennial international badminton championship contested by the women's national teams of the member associations of Badminton World Federation (BWF).
The tournament was held alongside the Thomas Cup at Bangkok, Thailand.
The final was played between defending champion China and South Korea in which, the South Korean team won 3–2 for their second title.
Current News National Defence
Indigenous Warships 'Surat' & 'Udaygiri' Launched
---
On 17 May 2022, two indigenous frontline warships of Indian Navy were launched concurrently at Mazgaon Docks Limited, Mumbai.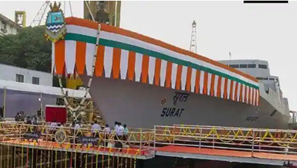 (Image Source: livemint)
INS Surat: A Project 15B Destroyer
'INS Surat' is the fourth ship of Project 15B Destroyers.
It is named after the commercial capital of the state of Gujarat. Surat city has a rich maritime & ship building history and vessels built at the city in the 16th and 18th centuries were known for their longevity (of more than 100 years).
The first warship of Project 15B, INS Visakhapatnam had joined the Indian Navy last year i.e. 2021 while the remaining two, INS Marmugao and INS Imphal, are undergoing trials.
Project 15B
The Project 15B class of ships are the next-generation stealth guided-missile destroyers of the Indian Navy, being built at the MDL, which are follow-on class of the weapon intensive P15A (Kolkata Class) Destroyers.
INS Udaygiri: A Project 17A Frigate
'Udaygiri' is the reincarnation of erstwhile 'Udaygiri', the Leander Class ASW Frigate.
'Udaygiri'is named after a mountain range in the state of Andhra Pradesh.
It is the third ship of Project 17A Frigates.
Under Project17A, a total of 07 frigates were to be built in the country. Of these, four were to be constructed at MDL, Mumbai and the remaining three at GRSE, Kolkata.
P17-A Frigates
P17A Frigates are warships that are follow-on class of the P17 (Shivalik Class) Frigates with improved stealth features, advanced weapons & sensors and platform management systems.
Seven P17A Frigates are under various stages of construction at MDL and Garden Reach Shipbuilders & Engineers (GRSE).
News Crux Art/Culture/Heritage
Kanheri Caves: Only Centre with Continuous Progression of Buddhist Faith and Architecture
---
On the occasion of Buddha Purnima (16 May 2022), Union Minister of Tourism & Culture inaugurated various amenities at ancient Kanheri Caves.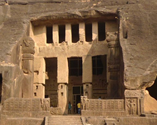 About Kanheri Caves
The Kanheri caves comprise of more than 110 different rock-cut monolithic excavations and one of the largest single excavations in the country.
These excavations were primarily undertaken during the Hinayana phase of Buddhism but also have several examples of the Mahayana stylistic architecture as well as few printings of the Vajrayana order.
Evidence from Inscription: The name Kanheri is derived from 'Kanhagiri' in Prakrit and occurs in the Nasik inscription of the Satavahana ruler Vasisthiputra Pulumavi.
Travellers' Account: Kanheri was mentioned in the travelogues of foreign travellers. The earliest reference of Kanheri is ascribed to Fa-Hein who visited India during 399-411 CE and later by several other travellers.
Importance: Its importance is heightened by the fact that it is the only centre where a continuous progression of Buddhist faith and architecture is observed as an unbroken legacy right from 2nd century CE (cave no. 2 stupa) to 9th century CE are observed here.
Patronage: Kanheri flourished under the patronage of Satavahana, Traikutakas, Vakatakas and Silaharas and through donations made by the wealthy merchants of the region.
State In News Uttar Pradesh
UP's First Natural History Museum
---
A natural history museum is coming up in Uttar Pradesh on the Lucknow Zoo campus and is expected to be ready by March 2023.

The museum will be the first-of-its-kind in Uttar Pradesh and will have nearly 6,000 specimens of animals and birds collected by experts over the past 200 years from different places across the world.
The museum will offer information on birds and animals that existed millions of years ago and species that are extinct or endangered.
The museum will have five galleries showcasing specimens of mammals, amphibians, reptiles, birds and aquatic animals in the form of dummies. Besides, skins, eggs, fossils and skeletons will be on display.
Visitors will be able to learn about animals that are now extinct, near extinction, rare, critically endangered or endangered as well as those commonly found.
News Crux Art/Culture/Heritage
Iron Use Started in India 4,200 Years Ago
---
Iron implements unearthed from excavations at Mayiladumparai in Tamil Nadu's Krishnagiri district have revealed that the Iron Age in Tamil Nadu dates back 4,200 years, potentially making it the oldest in India, for now.

Previously, the Iron Age burial site of Adichanallur in southern Tamil Nadu dated between 1000 BCE and 600 BCE.
Of the 28 Accelerator Mass Spectrometry-based (AMS) dating of sites in India, this is the earliest. The 28 sites include sites in Karnataka and Uttar Pradesh.
Interpretation of the Find
Through the findings, it has been established that Tamils who lived 4200 years ago were aware of iron.
Dense forests were converted into fertile lands only after humankind began realising the use of iron.
This finding has answered questions relating to the start of agricultural activity in Tamil Nadu.
Other Findings
The late Neolithic phase in Tamil Nadu has been identified to have begun before 2200 BCE, based on a cultural deposit of 25 cm below the dated level.
Archaeologists also found that black and red ware pottery was introduced in the late Neolithic phase itself, rather than the widely held belief that this occurred in the Iron Age.
News Crux Ecology & Environment
Fossil of Pre-Historic Madtsoiidae Snake Discovered in Ladakh
---
Scientists have discovered the fossil of a Madtsoiidae snake in the Himalayan mountains in Ladakh, which sheds fresh light on the prevalence and existence of this rare serpent species in the Indian subcontinent.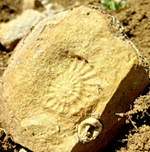 Madtsoiidae is an extinct group of medium-sized to gigantic snakes, firstly appeared during the later part of the Cretaceous period, that began 145 million years ago and ended 66 million years ago. They are thought to grow up to 30 feet in length.
Research by scientists indicates their prevalence in the Indian subcontinent for a much longer time than previously thought. Also, global climatic shifts and the prominent biotic reorganisation across the Eocene-Oligocene boundary did not cause the extinction of this important group of snakes in India.
Eocene–Oligocene Extinct Event
The Eocene–Oligocene extinction event took place about 34 million years ago.
It was the time of major climatic change on Earth due to shifts in volcanic and meteorite activity, and is marked by large-scale extinction and floral and faunal turnover.
Madtsoiidae were mostly found in the Gondwanan landmasses, an ancient supercontinent that broke up about 180 million years ago.
From fossil records, the whole group disappeared in the mid-Paleogene period, ranging between 66 million to 23 million years ago, across most Gondwanan continents except for Australia where it survived with its last known classification of Wonambi till the late Pleistocene period from 2.6 million to 11,700 years ago.
Current News National Study/Survey/Report/Index
Global Food Policy Report 2022 on 'Climate Change and Food Systems'
---
On 12th May 2022, the Global Food Policy Report 2022 on 'Climate Change and Food Systems' was released by the International Food Policy Research Institute (IFPRI).
The Report on Climate Change & its Effects
Climate change is a growing threat to our food systems, with impacts becoming increasingly evident.
Rising temperatures, changing precipitation patterns, and extreme weather events, among other effects, are already reducing agricultural yields and disrupting food supply chains.
By 2050, climate change is expected to put millions of people at risk of hunger, malnutrition, and poverty.
Major Findings on India
Temperature: As per the report, the average temperature across India is projected to rise by between 2.4°C and 4.4°C by 2100.
Heat Waves: Summer heat waves are projected to triple or quadruple by 2100 in India.
Risk of Hunger
The effects of climate change will put 9.06 crore Indians at risk of hunger in the next eight years.
By 2030, without climate change 7.39 crore Indians are at risk of hunger but when the climate change effects are factored in, the number goes up to 9.06 crore.
However, the same number will come down from 9.06 crore to 4.49 crore by 2050. Without climate change, it will be 4.5 crore.
Agricultural Production
In India, agricultural production data (1967–2016) for several crops show that average land productivity decreases as average temperatures increase, and this impact accelerates at higher levels of warming.
Projections show yields of India's crops falling by 1.8 to 6.6% by mid-century (2041–2060) and by 7.2 to 23.6% by the end-century (2061–2080) under a middle-of-the-road scenario for climate change.
Yield losses are projected to be higher in rainfed conditions, and yield losses in wheat and maize are projected to be higher than yield losses in rice.
'Code Red for Humanity'
This year's Global Food Policy Report on food systems transformation and climate change echoes the sombre warning issued by recent IPCC (Intergovernmental Panel on Climate Change) reports: as we continue to degrade the environment and push beyond our planetary boundaries, we are entering a 'Code Red for Humanity'.
Food systems are inseparably linked to this unprecedented crisis, which threatens the food security, nutrition, and health of billions of people.
Our food systems are not only severely impacted by climate change, requiring an urgent focus on adaption, but also play a role in causing about one-third of global greenhouse gas emissions, with two-thirds of that resulting from agriculture, forestry, and other land use.
Investing in food systems transformation is a key piece of the climate change puzzle, yet it is vastly underfunded, with only a small part of climate finance directed toward this goal.
Current News Science & Technology Health & Disease
'Tomato flu' cases detected in Kerala
---
Cases of 'tomato flu' were recently reported from Kerala among children below 5 years of age.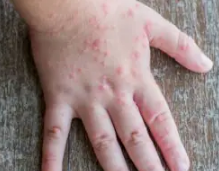 About Tomato flu
"Tomato flu is an unidentified fever. It is a viral disease that causes rashes or blisters, skin irritation and dehydration.
The flu gets its name from the red coloured blisters it causes.
Causes
The exact cause of the flu is being investigated. Further it is debated - whether the disease is a viral fever or an aftereffect of chikungunya or dengue fever.
Symptoms
Some of the most common symptoms include rashes, skin irritation and dehydration.
The flu has also caused nausea, stomach cramps, vomiting, diarrhoea, coughing, body ache, sneezing, runny nose, tiredness, and pain in joints.
Preventive Measures
Don't scratch the blisters caused by the flu as it can make it worse.
Take proper rest and hygiene.
Fluid intake must also be increased to counter dehydration.
Like other types of flu, tomato fever is also contagious. So if someone is infected, they need to be kept in isolation.
Current News National Indian Art, Culture & Heritage
New Finds at Rakhigarhi - A Harappan Site
---
A recent three-month-long excavation (in 2022) at Rakhigarhi – a 5,000-year-old Harappan site has revealed new insights of this settlement.
So far, seven mounds have been excavated in Rakhigarhi, each of which has revealed a range of artefacts. This time, the digging was done in three of the seven mounds, out of which mounds number 6 and 7 have been notified by ASI as sites of national importance.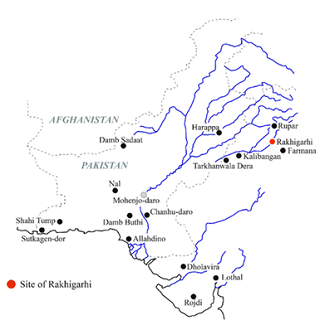 New Finds
Jewellery-Making Unit: The highlight among the finds this time seems to be that of a jewellery-making unit/factory.
Walled Settlement: At burnt-brick wall has been traced leading to a possibility of a walled settlement.
The antiquities found at mounds include steatite seals, terracotta unbaked sealing with relief of elephants and Harappan script.
The structures and frameworks of tiered houses, a kitchen complex, lanes, a drainage system, graveyards, thousands of clay pots and seals, terracotta toys, statues and figures, as well as jewellery of copper, gold, agate and other semi-precious stones have also been found all over the site.
Skeletons of two Women: The skeletons of two women were found at mound number 7 (named RGR 7 by the Archaeological Survey of India), believed to be nearly 5,000 years old. Pots and other artefacts were also found buried next to them in a pit, part of the funerary rituals back in the Harappan Civilisation era. The outcome of the DNA analysis will help tell about the ancestry of the people who lived at this ancient city, whether they were native or had migrated from elsewhere to settle.
Animal bones were also found at the site.
Cultural Span of Harappan Civilisation
The cultural span of Harappan Civilisation can be broadly subdivided into three periods — early (3300 BC to 2600 BC), mature (2600 BC to 1900 BC), and late (1900 BC to 1700 BC), as per archaeology experts.
Five major urban sites — Mohenjo-Daro, Harappa, Ganweriwala, all three sites now in Pakistan, and Rakhigarhi and Dholavira in India, have been identified as regional centers of the Harappan Civilisation.
Rakhigarhi: One of the Five Iconic Sites
Rakhigarhi site is one of the "five iconic sites" declared by the central government as per the Union budget 2020-21.
The iconic sites which would be developed are Rakhigarhi in Haryana, Hastinapur in Uttar Pradesh, Shivsagar in Assam, Dholavira in Gujarat, and Adichanallur in Tamil Nadu.
Current News National Study/Survey/Report/Index
Breed-Wise Report of Livestock and Poultry
---
On 12th May 2022, Union Minister of Fisheries, Animal Husbandry and Dairying Shri Parshottam Rupala released the Breed-Wise Report of Livestock and Poultry based on 20th Livestock Census.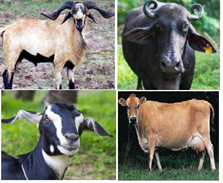 The breed-wise data collection was done along with 20th Livestock Census during the year 2019.
It was for the first time in the country that breed-wise data was collected by using tablet computers instead of paper mode which is indeed a unique attempt.
The livestock as well as poultry birds were counted according to their breeds as recognized by National Bureau of Animal Genetic Resources (NBAGR).
Need for Breed-wise Data
It is essential for the policy maker and researcher to ascertain the various breeds of livestock species so that the livestock species can be genetically upgraded for optimum achievement for its product and also for other purposes.
Major highlights of the Report
Coverage
The report has covered 184 recognized indigenous/exotic & crossbred breeds of 19 selected species that are registered by the NBAGR (National Bureau of Animal Genetic Resources). There are 41 recognized indigenous whereas 4 exotic/crossbred breeds of cattle covered in this report.
Cattles: The Exotic and Crossbred animal contribute nearly 26.5% of the total cattle population whereas 73.5% are Indigenous and Non-descript cattle. Crossbred Jersey has the highest share with 49.3% as compared to 39.3% of Crossbred Holstein Friesian (HF) in total Exotic/Crossbred cattle. Gir, Lakhimi and Sahiwal breeds have major contribution in total Indigenous Cattle.
Buffaloes: In Buffalo, the Murrah breed majorly contributes with 42.8% which is commonly found in UP and Rajasthan.
Sheep: In Sheep, there are 3 exotics and 26 indigenous breeds were found in the country. Among the pure exotic breeds, Corriedale breed majorly contributes with 17.3% and in the indigenous breeds the Nellore breed contribute the highest in the category with 20.0% share.
Goats: There are 28 indigenous breeds found in the country. The Black Bengal breed contributes the highest with 18.6%.
Pigs: In exotic/crossbred pigs, crossbred pig contributes 86.6% whereas Yorkshire contributes majorly with 8.4%. In indigenous pigs, Doom breed major contributes with 3.9%.
Horse & Ponies: The share of Marwari breed majorly contributes with 9.8%.
Donkeys: The share of Spiti breed contributes with 8.3%.
Camel: Bikaneri breed majorly contributes with 29.6%.
Poultry: desi fowl, Aseel breed majorly contribute in both backyard poultry and commercial poultry farm.
Current News National Judiciary
SC Freezes Sedition Law
---
On 11th May 2022, the Supreme Court of India freezed a colonial era sedition law until its re-examination.
The Supreme said, "We hope and expect that the State and Central Governments will restrain from registering any FIR, continuing any investigation or taking any coercive measures by invoking Section 124A of IPC while the aforesaid provision of law is under consideration."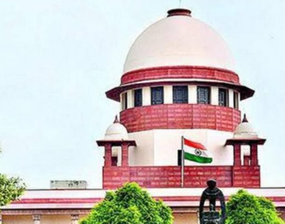 For those who are in Jails under this Provision
The Court ordered that: "All pending trials, appeals, and proceedings with respect to the charge framed under Section 124A of IPC be kept in abeyance."
In other words proceedings should be halted while this order is in effect. For people who've been slapped with multiple charges, cases under other heads can proceed only if the rights of the individual will not be affected.
The court said: "Adjudication with respect to other Sections, if any, could proceed if the Courts are of the opinion that no prejudice would be caused to the accused."
Two Intriguing Questions before the Court
The court is seized of two considerations, the security of the State and the civil liberties of citizens. There is a need to balance both considerations, which is a difficult exercise.
What is Sedition Law?
Drafted by British historian-politician Thomas Babington Macaulay in 1837, sedition was defined as an act by 'whoever, by words, either spoken or written, or by signs, or by visible representation, or otherwise, brings or attempts to bring into hatred or contempt, or excites or attempts to excite disaffection towards the Government established by law in India'.
Penal Provisions
As per Section 124A, sedition is a non-bailable offence, punishable with imprisonment from three years up to life, along with a fine.
The person charged under this law is also barred from a government job and their passport is seized by the government.
Why it should be re-visited?
Archaic: The Sedition charge, which was included in Section 124 A of the Indian Penal Code in 1870, was imposed by the British Colonial government to primarily suppress the writings and speeches of prominent Indian freedom fighters. At present it should be looked into keeping in present day context.
Low Conviction Rate: As per the 2020 National Crime Records Bureau (NCRB) report, in 2018, 70 sedition cases were filed; however, not a single person was convicted. Similarly, in 2019, 93 cases were filed, while only two were convicted. Similarly in 2020, 73 cases were filed and no one was convicted of sedition.
Creators have also changed this Rule: The sedition charge was abolished by the United Kingdom in 2010.
News Crux Appointment & Resignation
Rajiv Kumar appointed as Chief Election Commissioner
---
On 12 May 2022, Election Commissioner Rajiv Kumar was appointed as the next chief election commissioner.
He will assume charge on May 15 after incumbent Sushil Chandra demits office on May 14.
At present, Anup Chandra Pandey is the other Election Commissioner in the three member body.

Some Facts on Election Commissioner
Appointment: The Chief Election Commissioner and Election Commissioners are appointed by the President.
Tenure: They have tenure of six years, or up to the age of 65 years, whichever is earlier.
Status & Perks: They enjoy the same status and receive salary and perks as available to Judges of the Supreme Court of India.
Equal Say: All Election Commissioners have equal say in the decision making of the Commission.
Removal: The Chief Election Commissioner can be removed from the office in a manner similar to the removal of a judge of the Supreme Court of India which requires a resolution passed by the Parliament of India a two-thirds majority in both the Lok Sabha and the Rajya Sabha on the grounds of proved misbehaviour or incapacity. Other Election Commissioners can be removed by the President of India on the recommendation of the Chief Election Commissioner.
Some Facts on ECI
The Election Commission of India (ECI) is a constitutional body under the Ministry of Law and Justice.

This power of the Election Commission of India is derived from the Article 324 of the Constitution of India.
News Crux Obituary
Sanskrit Grammarian Bhagirath Prasad Tripathi Passed Away
---
Noted Sanskrit grammarian Bhagirath Prasad Tripathi, better known as Vagish Shastri, passed away on 11th May 2022.

Among other literary awards, he also received Padma Shri in 2018 for his work in the field of literature & education.
News Crux Obituary
Great Barrier Reef: First Bleaching Event during a La Niña Weather Pattern
---
Coral bleaching affected 91% of reefs surveyed along the Great Barrier Reef this year, according to a report - Reef snapshot: summer 2021-22 - published by the Great Barrier Reef Marine Park Authority.

This is the fourth mass bleaching event since 2016 and the sixth to occur on the Great Barrier Reef since 1998.
It was the first mass bleaching event recorded during a cooler La Niña year which is associated with cooler Pacific Ocean temperatures.
What is Coral Bleaching?
Bleaching occurs when the coral becomes stressed from above-average water temperatures. The coral animal expels the photosynthetic algae that lives inside it and provides the coral with food and its colour.
Current News Science & Technology
ISRO to build Twin Satellites 'DISHA'
---
Indian Space Research Organisation (ISRO) will build an identical pair of satellites for studying the earth's upper atmosphere.
The twin satellites named DISHA (Disturbed and quiet time Ionosphere-thermosphere System at High Altitudes) will be launched in the low earth orbit – about 500 km above earth – to study the physics and chemistry of the upper atmosphere.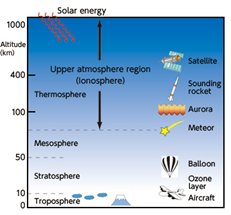 Payload & Placement
The two satellites will carry identical payloads while one will be placed at higher inclination DISHA – H and the other DISHA – L at a lower inclination to the equator.
Why studying upper atmosphere is important?
The upper atmosphere is the first region to experience the wrath of the Sun before it percolates further down.
The DISHA satellites will study space weather, solar-terrestrial interactions and provide an advance warning on space based weather happenings and preventive actions can be taken.
Other Advantages
The data generated by the proposed ISRO's solar mission Aditya 1 and by DISHA satellites would help to understand the Sun-Earth linkages.
Current News Science & Technology
Mass of W boson puts Question over Standard Model
---
A new measurement of a fundamental particle called the W boson appears to defy the Standard Model of particle physics, our current understanding of how the basic building blocks of the universe interact.
The scientists at the Fermilab Collider Detector (CDF) in Illinois, USA have found that elusive W boson has a slightly (1%) higher mass (80,433,000 electron volts) than predicted in the Standard Model (80,357,000 electron volts). The difference is tiny but in the world of particle physics, it is huge anomaly. This means that the Standard Model may be in for a massive overhaul.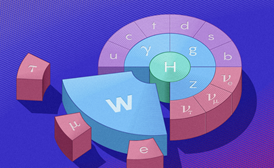 (Image Source: quantamagazine.org)
Standard Model
The Standard Model of particle physics is a theory that attempts to classify all the subatomic particles in the world — basically the building blocks of matter — as well as the interactions between them.
There are basically two main classes of fundamental particles per the Standard Model. There are fermions like electrons, protons, neutrons, and other leptons and quarks. These are the stuff that regular matter is made of. Then there are bosons, photons, and gluons — the so-called force carriers because they don't make up stuff but rather transmit forces.
The Standard Model describes three of the four fundamental interactions – Electromagnetism, Strong Nuclear Force, and Weak Nuclear Force. Only gravity remains unexplained.
Particles called bosons serve as mediators for these forces between particles of matter. The weak force, which is responsible for radioactive decay, uses the W boson as one of its messengers.
Questions over Standard Model
The Standard Model is often questioned as - it has no explanation for gravity, dark matter and the absence of antimatter in our universe. So physicists are constantly on the lookout for deviant measurements that could lead to new theories.
About W boson
Discovered in 1983, the W boson is a fundamental particle. Together with the Z boson, it is responsible for the weak force, one of four fundamental forces that govern the behaviour of matter in our universe. Particles of matter interact by exchanging these bosons, but only over short distances.
The W boson, which is electrically charged, changes the very make up of particles. It switches protons into neutrons, and vice versa, through the weak force, triggering nuclear fusion and letting stars burn. This burning also creates heavier elements and, when a star dies, those elements are tossed into space as the building blocks for planets and even people.
News Crux Important Days/Weeks
11th May: National Technology Day
---
In India, National Technology Day is observed every year on 11th May to mark the anniversary of the Pokhran nuclear tests of 1998.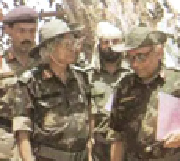 The day was first officially celebrated on May 11, 1999, to commemorate the scientific and technological accomplishments. The day pays respect to scientists, researchers, and engineers for their technological contributions to the nation.
The theme for the day this year is 'Integrated Approach in Science & Technology for Sustainable Future'.
Current News Ecology & Environment Survey/Study/Report
Oceans losing 'Memory'
---
Scientists, in a recent research paper 'Science Advances' came out with the fact that the world's oceans are losing their 'memories'.
The researchers discovered this phenomenon by examining the similarity in ocean surface temperature from one year to the next as a simple metric for 'Ocean Memory' and it was found almost as if the ocean is developing amnesia.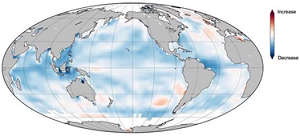 (Image Source: azocleantech.com)

What is 'Ocean Memory'?
'Ocean Memory' manifests in the form of the persistence of ocean conditions. It is measured by the year-to-year persistence of sea surface temperature anomalies.
Ocean Memory is also related to the thickness of the uppermost or surface layer of the Oceans. The Deeper layers beneath it have a greater heat content, which produces more thermal inertia, and it translates into memory. However, this layer of most oceans will get shallower over time as a result of the unabated anthropogenic (artificial) warming, which will decline the 'Ocean Memory'.
The surface water layer of oceans, nearly 50 meters in depth, is a shallower one compared to the colder deep water beneath. Despite being shallow, the large specific heat of the water in comparison to the atmosphere above results in relatively slow changes in the surface temperature even though there are fast fluctuations in the overlying atmosphere.
Temperature Anomaly & Role of Specific Heat
Specific heat is defined as the heat required to raise the temperature of a substance by one degree Celsius. This implies that a substance like water, having a large specific heat, would need more heat to raise its temperature by a degree. On the other hand, the atmosphere above the surface water of oceans has a relatively low specific heat and implies that a slight increase in heat would raise its temperature.
Causes of decline in Ocean Memory
The latest research suggests that the Ocean Memory is on the decline as a result of man-made climate change, meaning that the world's oceans will no longer show their persistence of conditions.
Other Processes Responsible for changes in 'Ocean Memory'
Other processes, such as changes in ocean currents and changes in the energy exchange between the atmosphere and ocean, also contribute to changes in Ocean Memory, but the shoaling of the mixed layer depth and resulting memory decline happens in all regions of the globe, and this makes it an important factor to consider for future climate predictions.
Climate Prediction & Ocean Memory
The Ocean Memory, the persistence of anomalous ocean conditions, has been an essential source of predictability in the climate system.
This Ocean amnesia, as the researchers termed it, is going to have significant challenges and impact on ocean predictions, ocean management, forecasting weather, and also predicting other extreme events owing to the fact that they depend on the persistence of ocean surface temperature as a source of predictability.
Apart from a decline in the Ocean Memory, the thinning of the mixed layers will also cause an increase in the random fluctuations of the sea surface temperature. Because of this, although the oceans will not show many variations from one year to the next, there will be changes in infractions of the helpful signals for predicting, and thus predictions will be seriously impacted.
Impact on Marine Ecosystems
Ocean Memory loss will not only have an impact on the predictability of physical variables but also can influence the management of sensitive marine ecosystems.
Reduced memory means less time in advance for a forecast to be made. This could hinder our ability to predict and prepare for ocean change, including marine heatwaves, which are known to have caused sudden and pronounced changes in ocean ecosystems around the world.
Fishery management considers the biological parameters for stock assessment by assuming a stable environment manifested in the recent past. Reduction in Ocean Memory may render such estimation grossly inaccurate. This also indicates an urgent need to develop new approaches in fishery management.
News Crux Obituary
Santoor Player Pandit Shivkumar Sharma Passed Away
---
Legendary musician and santoor player Pandit Shivkumar Sharma passed away on 10th May 2022.

He was the recipient of national and international awards, including the Sangeet Natak Akademi Award in 1986, the Padma Shri in 1991, and the Padma Vibhushan in 2001.
News Crux Summit, Seminars & Conferences
COP15 of the UNCCD
---
The fifteenth session of the Conference of the Parties (COP15) of the United Nations Convention to Combat Desertification (UNCCD) is being organized in Abidjan, Côte d'Ivoire, from 9 to 20 May 2022.

The COP15 theme, 'Land. Life. Legacy: From scarcity to prosperity', is a call to action to ensure land, the lifeline on this planet, continues to benefit present and future generations.
COP15 will bring together leaders from around the world to drive progress in the future sustainable management of one of our most precious commodities: land.
COP 15 will build on the findings of the second edition of the Global Land Outlook and offer a concrete response to the interconnected challenges of land degradation, climate change and biodiversity loss as we step into the UN Decade on Ecosystem Restoration (2021-2030).
UNCCD COP15 is the first of the three Rio Conventions' meetings in 2022, with the Biodiversity COP15 and Climate Change COP27 convening later in Kunming, China, and Sharm El-Sheikh, Egypt, respectively.
News Crux Awards In News
World Food Prize 2022
---
Cynthia Rosenzweig, a senior research scientist and head of the Climate Impacts Group at NASA's Goddard Institute for Space Studies (GISS) in New York City, received the 2022 World Food Prize from the World Food Prize Foundation on May 5, 2022.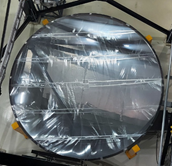 Rosenzweig was selected for the award for her research to understand the relationship between climate and food systems and forecast how both will change in the future.
The World Food Prize is conceived as the "Nobel Prize for Food and Agriculture" with a mission to elevate innovations and inspire action to sustainably increase the quality, quantity and availability of food for all.
The inaugural award was presented in 1987 to M. S. Swaminathan from India.
News Crux Survey/Index
World Press Freedom Index 2022
---
India's ranking in the 2022 World Press Freedom Index has fallen to 150 out of 180 countries, according to the latest report released by the global media watchdog, Reporters Without Borders (RSF).

In last year's report, India was ranked 142.
The top three positions for countries with the highest press freedom were taken by the Nordic trio of Norway, Denmark and Sweden.
North Korea is the worst-ranked country (180) in the world.
Countries are evaluated on five contextual indicators: political context, legal framework, economic context, socio-cultural context, and safety.
Sports In News Athletics
Kamalpreet Kaur provisionally suspended by AIU
---
Top Indian discus thrower Kamalpreet Kaur has been provisionally suspended by the Athletics Integrity Unit (AIU) after testing positive for a banned steroid (Stanozolol), which is a breach of the World Athletics Anti-Doping Rules.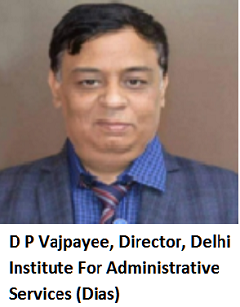 A provisional suspension is when an athlete or other person is suspended temporarily from participating in any competition or activity in athletics prior to a final decision at a hearing conducted under the World Athletics Anti-doping rules or the integrity code of conduct.
Kaur faces the prospect of being banned for a maximum period of four years if she is found guilty.
Kaur had finished sixth in the Tokyo Olympics last year. She also holds the national record of 65.06m which she had achieved last year.
Current News Ecology & Environment Survey/Study/Report
State of the World's Forests 2022
---
The State of the World's Forests (SOFO) 2022 report was released by the Food and Agriculture Organisation (FAO).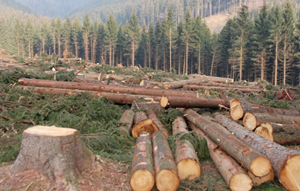 Major Findings of the Report
Loss of Forest
The world has lost 420 million hectares (mha), approximately 10.34 per cent of its total forest area in the last 30 years.
The 420 mha of forests have been lost between 1990 and 2020, due to deforestation, though forests cover 4.06 billion ha (31 per cent) of the earth's geographical area.
Declining Trend of Deforestation
The rate of deforestation was declining, 10 mha of forests were lost every year between 2015 and 2020. Earlier, some 47 mha of primary forests were lost between 2000 and 2020.
Concern for Forest in Tropics
Unless additional action is taken, an estimated 289 mha of forests would be deforested between 2016 and 2050 in the tropics alone, resulting in the emission of 169 GtCO2e.
Deforestation & Diseases
SOFO 2022, stated that 15 per cent of 250 emerging infectious diseases have been linked to forests. It further stated that 30 per cent of new diseases, reported since 1960, can be attributed to deforestation and land-use-change.
Deforestation, particularly in the tropics, has been associated with an increase in infectious diseases such as dengue fever and malaria.
Population Pressure
SOFO 2022 further stated that the world population is projected to reach 9.7 billion people by 2050, which will increase competition for land, as the demand for food for this large population will rise by 35 to 56 per cent by the 2050s.
The annual global consumption of all natural resources combined is expected to more than double from 92 billion tonnes in 2017 to 190 billion tonnes in 2060 due to increases in population size and affluence.
Biomass Extraction
It further stated that annual biomass extraction was expected to reach 44 billion tonnes by 2060, from 24 billion tonnes in 2017. Demand for forest-based biomass is expected to rise further, mainly due to construction and packaging.
Suggestions
Against the backdrop of the Glasgow Leaders' Declaration on Forests and Land Use and the pledge of 140 countries to eliminate forest loss by 2030 and to support restoration and sustainable forestry, the 2022 edition of The State of the World's Forests (SOFO) explores the potential of three forest pathways for achieving green recovery and tackling multidimensional planetary crises, including climate change and biodiversity loss.
Three Pathways to achieve Green Recovery:
Halting deforestation and maintaining forests.
Restoring degraded lands and expanding agroforestry.
Sustainably using forests and building green value chains.
Current News National Study/Survey/Report/Index
Progress from NFHS-4 (2015-16) to NFHS-5 (2019-21)
---
On 5th May 2022, Union Health Minister Mansukh Mandaviya released the National Report of the fifth round of National Family Health Survey (NFHS-5) at Gujarat's Vadodara.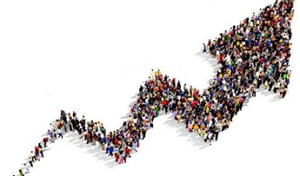 The NFHS-5 National Report lists progress from NFHS-4 (2015-16) to NFHS-5 (2019-21).
The main objective of successive rounds of the NFHS has been to provide reliable and comparable data relating to health and family welfare and other emerging areas in India.
Major Findings/ Progress in Specific Sectors
NFHS-5 shows an overall improvement in SDG indicators in all States/UTs, including fertility rates, institutional births, vaccination coverage among children and sanitation facilities, etc.
Total Fertility Rate (TFR)
The Total Fertility Rate (TFR), an average number of children per woman, has further declined from 2.2 to 2.0 at the national level between National Family Health Survey (NFHS) 4 and 5.
There are only five States in India which are above replacement level of fertility of 2.1 — Bihar (2.98), Meghalaya (2.91), Uttar Pradesh (2.35), Jharkhand (2.26) Manipur (2.17) — as per the national report of the NFHS-5.
Institutional Births
Institutional Births have increased substantially from 79 per cent to 89 per cent in India.
In rural areas, around 87 per cent births are delivered in Institutions while it is 94 percent in urban areas.
Immunization
In NFHS-5, more than three-fourths (77 per cent) children aged 12-23 months were fully immunized, compared with 62 per cent in NFHS-4.
Participation of Women in Decision Making
The participation of women in decision making is high, ranging from 80 per cent in Ladakh to 99 per cent in Nagaland and Mizoram.
Teenage Pregnancies
The Survey reports, it is down from 7.9% to 6.8%.
Financial Inclusion of Women
The prevalence of women having a bank or savings account that they use has increased from 53 to 79 per cent in the last 4 years.
Domestic Violence
Domestic violence is down from 31.2% in 2015-16 to 29.3% in 2019-21.
Clean Cooking Fuel and Improved Sanitation Facilities
Between NFHS-4 and NFHS-5, the use of clean cooking fuel and improved sanitation facilities, including a hand-washing facility with soap and water have improved considerably.
There has been a substantial increase in the proportion of households using improved sanitation facilities, which could be attributed to the Swatch Bharat Mission programme.
Underage Marriages
National Average: While the national average of underage marriages has come down, the rate has increased in Punjab, West Bengal, Manipur, Tripura and Assam, according to the fifth round of National Family Health Survey (NFHS), conducted between 2019 and 2021. According to NFHS-5, 23.3% women surveyed got married before attaining the legal age of 18 years, down from 26.8% reported in NFHS-4. The figure for underage marriage among men is 17.7% (NFHS-5) and 20.3% (NFHS-4).
State with Largest Jump in Underage Marriage:Tripura has seen the largest jump in marriages under the legal age of 18 years for women from 33.1% (NHFS-4, conducted 2015-1) to 40.1%, and from 16.2% to 20.4% among men.
State with Highest Rate of Underage Marriage: West Bengal, along with Bihar, remains one of the states with highest rate of underage marriages. In Bihar, while it has come down, that reduction is marginal: from 42.5% (NFHS-4) to 40.8% (NFHS-5) for women, and 35.3% to 30.5%, respectively, for men.
State/UT with big Improvement: Some of the biggest gains in improving legal marriage have been seen in Chhattisgarh, where underage marriages have come down from 21.3% to 12.1% among women and from 26.9% to 16.2% among men; Haryana (19.4% to 12.5% for women, and 23.9% to 16% for men); Madhya Pradesh (32.4% to 23.1% for women), Rajasthan (35.5% to 25.5% among women, 35.7% to 28.2% for men).
State/UT with low Underage Marriages: The lowest such incidents are in J&K, Lakshadweep, Ladakh, Himachal Pradesh, Goa, Nagaland, Kerala, Puducherry and Tamil Nadu, according to NHFS-5.
Overweight or Obesity: A Concern
Compared with NFHS-4, the prevalence of overweight or obesity has increased in most States/UTs in NFHS-5.
At the national level, it increased from 21% to 24% among women and 19% to 23% among men.
More than a third of women in Kerala, Andaman and Nicobar Islands, Andhra Pradesh, Goa, Sikkim, Manipur, Delhi, Tamil Nadu, Puducherry, Punjab, Chandigarh and Lakshadweep (34-46 %) are overweight or obese.
New Dimensions of NFHS 5 over NFHS 4
The scope of NFHS-5 is expanded in respect of earlier round of the survey (NFHS-4) by adding new dimensions such as death registration, pre-school education, expanded domains of child immunisation, components of micro-nutrients to children, menstrual hygiene, frequency of alcohol and tobacco use, additional components of non-communicable diseases, expanded age range for measuring hypertension and diabetes among all aged 15 years and above.
NFHS-6
The NFHS-6 is scheduled to be conducted during 2023-24. The government proposes to cover various new domain areas. These would include: COVID-19 hospitalization and distress financing, COVID-19 vaccinations, Director Benefit Transfers (DBT) under various welfare schemes initiated by GoI, Migration, Utilization of health services Health and wellness centre, health insurance/ health financing, digital literacy, counselling on family planning after abortion and incentives under new methods of family planning, quality of family planning programme, menstrual hygiene, marital choice, visit by community health workers for health awareness and needs, supplementary nutrition from the Anganwadi/ ICDS center while breastfeeding, blood transfusion (month and year), financial inclusion among women, knowledge of anaemia, Hepatitis B &C, Syphilis, etc.
Current News National Plan/Policy
Draft National Youth Policy 2021
---
The Government has reviewed the existing draft National Youth Policy, 2014 and prepared a new draft National Youth Policy (NYP).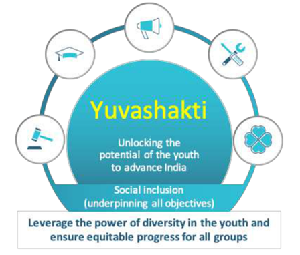 The draft NYP envisages a ten-year vision for youth development that India seeks to achieve by 2030.
It is aligned with the Sustainable Development Goals (SDGs) and serves to 'unlock the potential of the youth to advance India'.
The draft NYP seeks to catalyse widespread action on youth development across five priority areas viz. education; employment & entrepreneurship; youth leadership & development; health, fitness & sports; and social justice.
Each priority area is underpinned by the principle of social inclusion keeping in view the interests of the marginalized sections.
Five Priority Areas and Action Imperatives of the Draft National Youth Policy 2021
Priority Areas

Action Imperatives

Education

('ensure access to equitable and quality education')

Make the education system relevant for the youth – incorporate 21st-century skills, value-based education and large-scale delivery of vocational education linked to employment
Support the NEET Youth (youths not in education, employment or training) through retention and reintegration efforts, physical or online access expansion, and targeted learning programmes
Build an inclusive education system for the marginalised and disadvantaged youths through targeted schemes, inclusive resources and pedagogies, and appropriately trained teachers and counsellors

Employment and Entrepreneurship

('empower youth to grow enterprises and find sustainable employment')

Revitalise the rural economy and retain youth with attractive income opportunities within agriculture and agriculture-allied areas
Generate employment in urban/peri-urban areas with micro-region-specific employment strategies that promote district-specific industries and SME cluster development
Strengthen youth entrepreneurship with necessary investments in entrepreneurship education, mentorship and support systems, and targeted support for social entrepreneurs
Support informal and gig economy workers, and enable gig sector growth with adequate social security provisions and leveraging demand-supply matching technology
Drive overall employment by reforming skilling, rationalising all schemes basis outcomes, and providing specific support to urban migrants and marginalised youth segments

YOUTH DEVELOPMENT AND LEADERSHIP

('empower youth to be the leaders of tomorrow')

Strengthen the youth volunteering ecosystem through streamlined opportunities, mentorship, and due rewards and recognition
Invest in youth leadership development through targeted programmes, opportunities to engage with issues of governance and politics, and broader exposure to raise aspirations
Mobilise a one-stop youth enablement platform to achieve youth volunteering and leadership goals
Develop leadership capacities in marginalised youths through specific inclusion measures

HEALTH

('ensure health and wellbeing of all youths')

Strengthen preventive healthcare practices among youth through integration with the education curriculum and large-scale awareness campaigns
Strengthen healthcare for mental health issues, substance use disorders and sexual and reproductive health concerns
Track youth health metrics, and use data and technology to improve access and quality of treatments
Undertake specific measures to provide quality healthcare access for all marginalised youths

FITNESS AND SPORTS

('develop a culture of fitness and sports, and achieve eminence')

Build a culture of sports and fitness among youth
Enable holistic development of sportspersons through comprehensive talent searches, quality coaching, equitable investments in sporting infrastructure and long-term support beyond sporting careers
Undertake special efforts to include marginalised segments in sports and fitness programmes

SOCIAL JUSTICE

('create a safe, just and equal society for the youth')

Empower and safeguard the youth through various measures including value-based education, provision of safe spaces with support services, increasing awareness regarding rights and legal-aid and specific efforts to address cybercrime
Enable faster delivery of justice and strengthen juvenile rehabilitation
Review and strengthen all social protection schemes to ensure social justice for marginalised and vulnerable youths
News Crux Important Days/Weeks
22-30 April: International Dark Sky Week
---
The annual International Dark Sky Week was recently observed from 22-30 April, 2022.

The event is observed to raise awareness about the negative impact of light pollution and celebrate the night sky.
The International Dark Sky Week is an annual event hosted by the International Dark-Sky Association (IDA).
Why Light Pollution is a Concern?
According to IDA, outdoor artificial lighting at night can disrupt wildlife, impact human health, waste money and energy, contribute to climate change, and block views of the universe — when used indiscriminately.
Light pollution is increasing at twice the rate of population growth and 83% of the world's population lives under the light-polluted sky.
News Crux Miscellaneous
Karnataka to have India's Largest Semiconductor Fabrication Unit
---
The Govt. of Karnataka has signed a memorandum of understanding (MoU) with Israel-based ISMC Analog Fab Private Ltd for setting up the country's first semiconductor fab plant with an investment of around Rs 22,900 crore ($3 billion).

The company is set to fully implement the project over the next 7 years with employment potential for 1,500 people.
This will be India's first and largest semiconductor fabrication unit under the Centre's Indian Semiconduction Mission.
News Crux Appointment & Resignation
Lt. Gen. B.S. Raju becomes Vice Chief of the Army Staff
---
The Army's Director General of Military Operations, Lt General Baggavalli Somashekar Raju, has been appointed the Vice Chief of the Army Staff.

He replaced Lt Gen Manoj C Pande, who was appointed as the 29th Chief of the Army Staff (COAS).
This is a rare instance where a three star officer took over as Vice Chief before serving tenure as an Army Commander.
As a practice in the Army, Vice Chiefs have for a long time been those who had already served as Army Commander.
---