India Internet Governance Forum 2022
---
Recently, the second edition of the India Internet Governance Forum 2022 was held during 9-11 December, 2022.
On this occasion, the Minister of State for Electronics & Information Technology and Skill Development & Entrepreneurship, Shri Rajeev Chandrasekhar addressed the forum.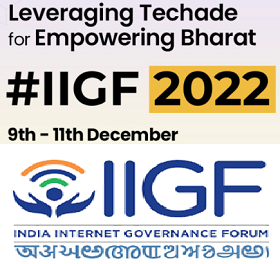 Goal of the Forum: The event's goal is to discuss the roadmap to digitization and to reaffirm India's place on the global stage by emphasising its role and importance in international policy development on internet governance.
Theme of the forum for 2022: 'Leveraging Techade for Empowering Bharat'.
About IIGF
It is an initiative associated with the UN Internet Governance Forum (UN-IGF).
The Internet Governance Forum (IGF) serves to bring people together from various stakeholder groups as equals, in discussions on public policy issues relating to the Internet.
While there is no negotiated outcome, the IGF informs and inspires those with policy-making power in both the public and private sectors.
IGF is a multi-stakeholder platform bringing together representatives from various groups, considering all to be at par to discuss public policy issues related to the Internet.
The IGF is an outcome of the Tunis Agenda of the World Summit on the Information Society that took place in 2005.
Government's Approach for Internet Governance
India supports a multi-stakeholder approach in matters on Internet Governance.
On matters relating to national security, Government continue to have supreme right and control.
India's strength in the sector is its industry and human resource which can be leveraged in a multi-stakeholder approach.
Multi-stakeholder approach will also align with our investment strategy for Digital India.
Responsibility of Internet Governance Division of MeitY includes:
representation of India's Public Policy Concerns on global platform,
Awareness on Internet Governance,
Encouraging greater participation in Internet Engineering Task Force (IETF) Working groups and Engagement with Internet Society (ISOC),
Promotion of Multi-stakeholder model of Internet Governance within India,
Strengthening internal internet infrastructure of the country, etc.
25th Eastern Zonal Council
---
Recent Context
Recently, on December 17, 2022, the 25th Eastern Zonal Council meeting was held in Kolkata.
The council meet was presided over by the Union Home Minister.
It comprises the states of Bihar, Jharkhand, Odisha, and West Bengal.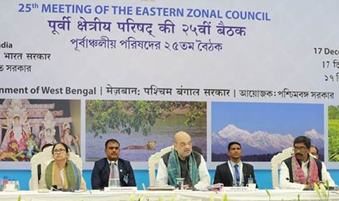 Highlights of the Council Meeting
The Union Home Minister highlighted that about 93 per cent, of the issues discussed, were resolved in last 8 years (2014-2022).
Also, a total of 23 meetings (including recent meeting) of the Eastern Council have been held (an average of 3 meetings per year); despite the COVID-19 pandemic.
As per Union Minister, in the next 25 years, during the Azadi ka Amrit Kaal, the Eastern region of the country will play an important role in the development of India.
About Zonal Councils
The idea of creation of Zonal Councils was mooted by the first Prime Minister of India, Pandit Jawaharlal Nehru in 1956 during debate on the report of the States Reorganisation Commission.
Composition of Zonal Councils

The Northern Zonal Council

Comprising the States of Haryana, Himachal Pradesh, Jammu & Kashmir, Punjab, Rajasthan, National Capital Territory of Delhi and Union Territory of Chandigarh.

The Central Zonal Council

Comprising the States of Chhattisgarh, Uttarakhand, Uttar Pradesh and Madhya Pradesh;

The Eastern Zonal Council

Comprising the States of Bihar, Jharkhand, Orissa, Sikkim and West Bengal;

The Western Zonal Council

Comprising the States of Goa, Gujarat, Maharashtra and the Union Territories of Daman & Diu and Dadra & Nagar Haveli;

The Southern Zonal Council

Comprises the States of Andhra Pradesh, Karnataka, Kerala, Tamil Nadu and the Union Territory of Puducherry.

North-eastern Council

The North-eastern States Assam, Arunachal Pradesh, Manipur, Tripura, Mizoram, Meghalaya and Nagaland are not included in the Zonal Councils and their special problems are looked after by the North-Eastern Council, set up under the North-eastern Council Act, 1972.

The State of Sikkim has also been included in the North Eastern Council vide North Eastern Council (Amendment) Act, 2002 notified in 2002.
Functions of the Councils
Any matter of common interest in the field of economic and social planning.
Any matter concerning border disputes, linguistic minorities or inter-State transport.
Any matter connected with or arising out of the reorganisation of the States under the State's Reorganisation Act.
Organizational Structure
Chairman: The union home minister is the Chairman of each of these Councils.
Vice Chairman: The Chief Ministers of the States included in each zone act as Vice-Chairman of the Zonal Council for that zone by rotation, each holding office for a period of one year at a time.
Members: Chief Minister and two other Ministers as nominated by the Governor from each of the States and two members from Union Territories included in the zone.
PM ScHools for Rising India
---
On 5th September, 2022 (National Teacher's Day), the Prime Minister announced a new initiative - PM SHRI Schools (PM ScHools for Rising India).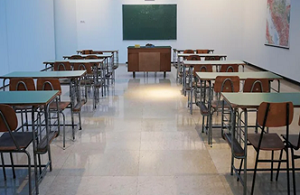 (Symbolic Image)

About the Scheme
This will be a new centrally sponsored scheme for upgradation and development of more than 14500 Schools across the country by strengthening the selected existing schools from amongst schools managed by Central Government/ State/ UT Government/ local bodies.
PM SHRI Schools will showcase all components of the National Education Policy 2020 and act as exemplar schools and also offer mentorship to other schools in their vicinity.
Aim of PM SHRI Schools
The aim of these schools wills not only be qualitative teaching, learning and cognitive development, but also creating holistic and well-rounded individuals equipped with key 21st century skills.
Features ofPM SHRI Schools
Pedagogy adopted in these schools will be more experiential, holistic, integrated, play/toy-based (particularly, in the foundational years) inquiry-driven, discovery-oriented, learner-centred, discussion-based, flexible and enjoyable.
Focus will be on achieving proficiency in learning outcomes of every child in every grade. Assessment at all levels will be based on conceptual understanding and application of knowledge to real life situations and will be competency-based.
Infra: These schools will be equipped with modern infrastructure including labs, smart classrooms, libraries, sports equipment, art room etc. which is inclusive and accessible.
Green School: These schools shall also be developed as green schools with water conservation, waste recycling, energy-efficient infrastructure and integration of organic lifestyle in curriculum.
Equitable, Inclusive and Joyful: They will provide leadership in their respective regions in providing high-quality education in an equitable, inclusive and joyful school environment that takes care of the diverse background, multilingual needs, and different academic abilities of children and makes them active participants in their own learning process as per the vision of NEP 2020.
Finance
Since this school is sponsored by the Centre, it will bear 60 per cent of the cost of implementation. The remaining 40 per cent will be borne by the state or UT. In Himachal Pradesh, Uttarakhand, Jammu and Kashmir and the northeast, the contribution of the Centre can go up to 90 per cent.
'Mission Shakti' – An Initiative towards Women Safety, Security and Empowerment
---
On 14th July 2022, the Ministry of Women and Child Development issued detailed guidelines for 'Mission Shakti' scheme - an integrated women empowerment programme as umbrella scheme for the safety, security and empowerment of women.
Implementation
It will be implemented during the 15th Finance Commission period 2021-22 to 2025-26.
The norms of 'Mission Shakti' will be applicable with effect from 01.04.2022.
About 'Mission Shakti'

'Mission Shakti' is a scheme in mission mode aimed at strengthening interventions for women safety, security and empowerment.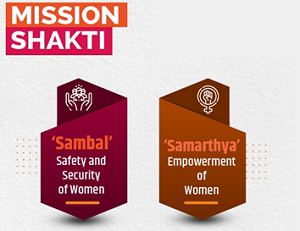 Women-led Development: It seeks to realise the Government's commitment for "women-led development" by addressing issues affecting women on a life-cycle continuum basis and by making them equal partners in nation-building through convergence and citizen-ownership.
Empowerment: The scheme seeks to make women economically empowered, exercising free choice over their minds and bodies in an atmosphere free from violence and threat. It also seeks to reduce the care burden on women and increase female labour force participation by promoting skill development, capacity building, financial literacy, access to micro-credit etc.
Objective of 'Mission Shakti'

The objective of the Mission Shakti is to provide to all women and girls including differently-abled, socially and economically marginalized and vulnerable groups, in need of care and protection, with short term and long-term services and information for their holistic development and empowerment.
Provide immediate and comprehensive continuum of care, support and assistance to women affected by violence and for those in distress;
To put in place quality mechanisms for rescue, protection and rehabilitation of women in need of assistance and victims of crime and violence;
To improve accessibility to various government services available for women at various levels;
Making people aware about Government schemes and programmes as well as legal provisions to fight social evils like dowry, domestic violence, Sexual Harassment at Workplace and to promote gender equality etc.
Capacity building and training of functionaries/ duty bearers under various schemes/ Legislations;
Collaboration with partner Ministries/ Departments/ States/ UTs for convergence of policies, programmes/ schemes and to create an enabling environment for public private partnership for safety and empowerment of women across sectors.
Create awareness among masses for inducing positive behavioural change towards women and girls.
To prevent gender-biased sex selective elimination; to ensure survival, protection, education and development of the girl child.
'Mission Shakti' has two sub-schemes - 'Sambal' and 'Samarthya'

"Sambal"

This scheme is for safety and security of women.
Components of 'Sambal' Sub-Scheme consists of:

Erstwhile Schemes: One Stop Centre (OSC), Women Helpline (WHL), Beti Bachao Beti Padhao (BBBP)
New Component: Nari Adalats - women's collectives to promote and facilitate alternative dispute resolution and gender justice in society and within families.
Nari Adalat
Nari Adalat, a new component of "Sambal"- a sub scheme of 'Mission Shakti' - for providing women with an alternate Grievance Redressal Mechanism for resolving cases of petty nature (harassment, subversion, curtailment of rights or entitlements) faced by women at Gram Panachayat level will be implemented in a phased manner.
Other Function
Awareness Generation: This platform will also be utilized for engaging with the public for awareness generation and getting feedback for improvement in the schemes and for effective public delivery of services.
Logistic Support
These Nari Adalats will be provided logistic support through Gram Panchayats in convergence with the Ministry of Panchayati Raj, Ministry of Rural Development, and Common Service Centres (CSCs) run by the Ministry of Electronics and Information Technology.
Composition: Nari Adalats or women collectives will be formed of committed and socially respected women chosen for that purpose.
Implementation

Initially, it will be launched in identified States/UTs, preferably where Elected Women Representatives (EWRs) are heading the Gram Panchayats (GPs) in Aspirational Districts.
In the first year, an awareness drive regarding legal, constitutional rights and entitlements under various schemes/ programs will be undertaken. In the second year, committed and socially respected women will be identified and extensively trained in all women-related laws and schemes and a formal setup of women collectives having 7 to 11 members will be made who will address the socio-economic, and cultural issues faced by the women of that area and will provide alternative resolution to disputes by mediation and by connecting them to the duty bearers.
Remuneration: Under this component, no remuneration to the selected members shall be provided. However, out-of-pocket expenses will be provided by the Ministry for organising the meetings and for providing the badge/ uniform to the members.
"Samarthya"
This sub-scheme is for empowerment of women.
Components of 'Samarthya' sub-scheme:

Erstwhile Schemes: It consists of erstwhile schemes of Ujjwala, Swadhar Greh and Working Women Hostel with modifications.
Existing Schemes: In addition, the existing schemes of National Creche Scheme for children of working mothers and Pradhan Mantri Matru Vandana Yojana (PMMVY) under umbrella ICDS have now been included in Samarthya. The existing sub-schemes of Mahila Shakti Kendra (MSK) and Mahila Police Volunteers (MPV) have been discontinued.
New Component: A new component of Gap Funding for Economic Empowerment has also been added in the Samarthya Scheme.
Gender Budgeting (GB) Under Samarthya Component: HEW Model

Under the Samarthya component, Gender Budgeting, Research, Publication & Monitoring schemes have been included under the Hub for Empowerment of Women (HEW).
The goal of Gender Budgeting is to enable government stakeholders at the central, state and district level to undertake gender budgeting through enhanced capacities, knowledge and skills.
Gender Budgeting & India

GB was adopted by the Government of India in 2005-06 as a tool for promoting gender equality and ensuring continued investments through Government planning and budgeting. Financing for gender equality is central to mitigate gender inequalities, and GB is a critical strategy in this endeavour.
Gender Budget aims to disaggregate the government's budget according to its differential impact on women and men.
Gender Budgeting has been adopted as a tool to facilitate a gender sensitive analysis in the formulation, implementation and monitoring of policies, programmes and budgets (expenditure and revenue).
Hub for Empowerment of Women (HEW)

Hub for Empowerment of Women aims to facilitate inter-sectoral convergence of schemes and programs meant for women both at the central (NHEW), State/ UT level (SHEW) and district level (DHEW) with the mandate to create an environment in which women realize their full potential.
The support under the HEW would be for guiding, linking and hand-holding women to various institutional and schematic set ups for their empowerment and development including equal access to healthcare, quality education, career and vocational counselling/ training, financial inclusion, entrepreneurship, backward and forward linkages, health and safety for workers, social security and digital literacy at districts/ Blocks/ Gram Panchayats level across the country.
The Empowerment of women is a long-term process requiring sustained interventions to be effective, hence immediate outcomes may not be visible. However, baseline data collected/ collected by the HEW at State and District level for Women will provide the basis for assessing the outcomes.
For smooth functioning of the Mission Shakti, the Central Government will provide financial assistance to States/ UTs/ Districts for hiring of manpower. This will be provided under the sub-scheme of "Samarthya". There shall be a single PMU for the Umbrella Scheme at Central/ State/ District level.
Mandate of HEW

The mandate of HEW is to address gaps in state action for women and for promoting inter-ministerial and inter-sectoral convergence through strengthening the processes that promote holistic empowerment of women by creating an environment conducive to social change by improving access and utilization of government schemes by women.
It will also strive to create an independent identity for women through economic empowerment, eradicating all forms of exploitation and discrimination with their rightful share in the allocation of resources and decision making, etc., for them to become equal partners in the process of national building for a Women-led Development by the year 2025.
Working Model of "Mission Shakti" through HEW

NHEW: At Central level, "Mission Shakti" will be looked after by a single and dedicated PMU named National Hub for Empowerment of Women (NHEW) consisting of 26 specialists/manpower.
SHEW: At State Level, dedicated PMU named as State Hub for Empowerment of Women (SHEW) will work for convergence/ coordination with Central Ministries as well as districts.
DHEW: At District level, a single dedicated PMU named as District Hub for Empowerment of Women (DHEW) with financial assistance from MWCD will provide technical/ manpower support to State/ District machinery.
Functions of HEW

Some of the specific activities to be included under Hubs at various levels are:
To act as PMU for all Components under Mission Shakti
To bridge the information and knowledge gap regarding schemes and facilities available for women.
To sensitise and build capacity of government functionaries at National/State/ District/ Block level and orient them about various schemes/ Programs meant for empowering rural women.
To facilitate convergent action through frontline workers to spread awareness about government schemes, programmes and services (as mentioned above) and motivate rural women to join various programs meant for their development and help in improving access.
Organise awareness campaigns involving grassroots level for gender equity and convergence and awareness generation which fuels demand by women as rightful entitlement holders for delivery of services under different schemes/programs meant for them.
Facilitate women in preparation of documents for establishing identity for enrolling in government programmes through existing government mechanisms like BPL survey, Aadhar (UID), MNREGS enrolment which can be utilized for establishing identity through CSCs.
Bring issues affecting women as an agenda before National/ State/ Districts/ Block/ Gram Panchayats for suitable redressal.
Creating a common platform at the delivery level with focus on women-centric schemes/ programmes.
To identify best practices (Government, CSO, PRI) in various sectoral areas like health, education, microfinance, livelihoods, etc. from a gender perspective, document initiatives and disseminate the same to intended recipients.
It will engage in feedback collection, evaluation and analysis of all initiatives of MWCD and other Ministries/ Departments of GoI pertaining to women and girls.
Mobilize women into joining collectives like 'Saurya Dal' and to help strengthen existing collectives at village level.
To act as a forum for addressing women's issues in the near vicinity and give women a platform to come together and explore their potentials and possibilities.
Provide easy access to informational and other resources to the community members for effective participation in Gram Sabhas and PRIs.
To increase women's participation in the functioning of PRI institutions and village level institutions like Anganwadi Centres.
Mobilize women to participate in Gram Sabha meetings.
Organize community meetings (for instance: through Nariki Chaupal/Nari Adalat) to engage with the community to build awareness about social issues, facilitate discussions on issues concerning women. The existing platform of Gram Sabha/ Mahila Sabha/Village Health Sanitation & Nutrition Committee (VHSNC)/ Village Health and Nutrition Day (VHND) may be used.
To organize meetings of the State/ District/ Block Level Convergence Committees to highlight issues related to women and provide solutions and to ensure effective monitoring of convergence efforts at the grass root level.
Coordinate and encourage involvement of retired citizens in various activities related to women empowerment
Facilitate grievance redressal through articulation and follow-up cases in right forums such as Panchayats, One Stop Centre, VHSNC/VHND.
Coordinate with other local Civil Society Organizations (CSOs)/Non-Governmental Organizations (NGOs) and their staff working in the same region to utilize opportunities for collaboration.
Grassroots coordination among women SHGs/ other women collectives under different programs.
Any other activity assigned by the MWCD/ State/ District in furtherance of the above.
National Initiative for Promoting Upskilling of Nirman
---
The Union Housing and Urban Affairs Ministry has launched an innovative project called National Initiative for Promoting Upskilling of Nirman (NIPUN)workers to enable them for better job opportunities.
The project NIPUN is a flagship scheme of the Deendayal Antyodaya Yojana-National Urban Livelihoods Mission (DAY-NULM).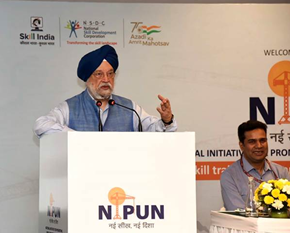 Need
The construction industry is poised to become the largest employer by 2022 and needs 45 million additional skilled workers over the next 10 years.
Salient Features
Nodal Agency:
National Skill Development Corporation (NSDC)
Phases
The project implementation is divided into three parts –
training through Recognition of Prior Learning (RPL) at construction sites,
training through Fresh Skilling by Plumbing and Infrastructure Sector Skill Council (SSC), and
International placement through industries/builders/contractors.
RPL Certification
Onsite skills training will be provided to approximately 80,000 construction workers through industry associations under the RPL certification, co-branded with MoHUA.
Sector Skill Council (SSC)
About 14,000 candidates will receive fresh skilling through plumbing and infrastructure Sector Skill Council (SSC) in trades having promising placement potentials.
National Skills Qualifications Framework (NSQF)
The courses are aligned with National Skills Qualifications Framework (NSQF) and will be imparted at accredited and affiliated training centres.
Industry Partners
To fulfill this mission, the National Real Estate Development Council (NAREDCO) and the Confederation of Real Estate Developers' Associations of India (CREDAI) have joined Project NIPUN as industry partners.
It will identify training job roles of aspirational value in the construction sector in collaboration with the SSC.
Foreign Placement
Under NIPUN, it is also envisaged that NSDC will place approximately 12,000 people in foreign countries such as the Kingdom of Saudi Arabia, UAE and other GCC countries.
Role of NSDC
NSDC will be responsible for the overall execution of training, monitoring and candidate tracking.
It will provide trainees with 'Kaushal Bima', a three-year accidental insurance with coverage of Rs 2 lakhs, digital skills such as cashless transactions and the BHIM app, orientation about entrepreneurship, and EPF and BOCW facilities.
A project committee with members from both NSDC and MoHUA will be formed under the chairmanship of the Additional Secretary-cum-Mission Director, DAY-NULM to oversee and monitor the project.
National Air Sports Policy 2022
---
On 7th June, 2022, the Ministry of Civil Aviation launched National Air Sport Policy 2022 (NASP 2022).
Vision: India as one of the top air sports nations by 2030.
Mission: To provide a safe, affordable, accessible, enjoyable and sustainable air sports ecosystem in India.
Objectives: The key objectives of NASP 2022 include the following: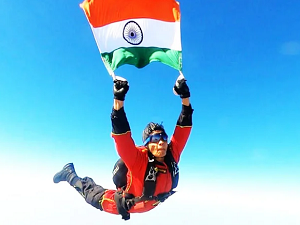 (Image Source: freepressjournal)

Promote an air sports culture in the country
Enable adoption of international good practices in safety including but not limited to, air sports infrastructure, equipment, operations, maintenance and training
Develop a simple, stakeholder-friendly and effective governance structure
Enhance participation and success of Indian sportspersons in global air sports events; and
Promote design, development and manufacturing of air sports equipment in India in line with the Atmanirbhar Bharat Abhiyan.
Governance Structure: There will be a four-tier governance structure for air sports in India:
Air Sports Federation of India (ASFI) as the apex governing body under the Ministry of Civil Aviation and chaired by the Secretary, Ministry of Civil Aviation.
National associations for individual air sports or a set of air sports, as appropriate
Regional (e.g. West/ South/ North East etc.) or State and Union Territory level units of the national air sports associations, as appropriate; and
District-level air sports associations, as appropriate.
Note
The Fédération Aéronautique Internationale (FAI), headquartered in Lausanne, Switzerland is the world governing body for air sports. Founded on 14 October 1905, it sets standards, organizes events and maintains global records. FAI has over 100 members.
Draft National Youth Policy 2021
---
The Government has reviewed the existing draft National Youth Policy, 2014 and prepared a new draft National Youth Policy (NYP).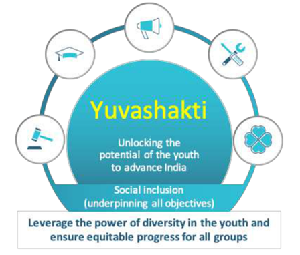 The draft NYP envisages a ten-year vision for youth development that India seeks to achieve by 2030.
It is aligned with the Sustainable Development Goals (SDGs) and serves to 'unlock the potential of the youth to advance India'.
The draft NYP seeks to catalyse widespread action on youth development across five priority areas viz. education; employment & entrepreneurship; youth leadership & development; health, fitness & sports; and social justice.
Each priority area is underpinned by the principle of social inclusion keeping in view the interests of the marginalized sections.
Five Priority Areas and Action Imperatives of the Draft National Youth Policy 2021
Priority Areas

Action Imperatives

Education

('ensure access to equitable and quality education')

Make the education system relevant for the youth – incorporate 21st-century skills, value-based education and large-scale delivery of vocational education linked to employment
Support the NEET Youth (youths not in education, employment or training) through retention and reintegration efforts, physical or online access expansion, and targeted learning programmes
Build an inclusive education system for the marginalised and disadvantaged youths through targeted schemes, inclusive resources and pedagogies, and appropriately trained teachers and counsellors

Employment and Entrepreneurship

('empower youth to grow enterprises and find sustainable employment')

Revitalise the rural economy and retain youth with attractive income opportunities within agriculture and agriculture-allied areas
Generate employment in urban/peri-urban areas with micro-region-specific employment strategies that promote district-specific industries and SME cluster development
Strengthen youth entrepreneurship with necessary investments in entrepreneurship education, mentorship and support systems, and targeted support for social entrepreneurs
Support informal and gig economy workers, and enable gig sector growth with adequate social security provisions and leveraging demand-supply matching technology
Drive overall employment by reforming skilling, rationalising all schemes basis outcomes, and providing specific support to urban migrants and marginalised youth segments

YOUTH DEVELOPMENT AND LEADERSHIP

('empower youth to be the leaders of tomorrow')

Strengthen the youth volunteering ecosystem through streamlined opportunities, mentorship, and due rewards and recognition
Invest in youth leadership development through targeted programmes, opportunities to engage with issues of governance and politics, and broader exposure to raise aspirations
Mobilise a one-stop youth enablement platform to achieve youth volunteering and leadership goals
Develop leadership capacities in marginalised youths through specific inclusion measures

HEALTH

('ensure health and wellbeing of all youths')

Strengthen preventive healthcare practices among youth through integration with the education curriculum and large-scale awareness campaigns
Strengthen healthcare for mental health issues, substance use disorders and sexual and reproductive health concerns
Track youth health metrics, and use data and technology to improve access and quality of treatments
Undertake specific measures to provide quality healthcare access for all marginalised youths

FITNESS AND SPORTS

('develop a culture of fitness and sports, and achieve eminence')

Build a culture of sports and fitness among youth
Enable holistic development of sportspersons through comprehensive talent searches, quality coaching, equitable investments in sporting infrastructure and long-term support beyond sporting careers
Undertake special efforts to include marginalised segments in sports and fitness programmes

SOCIAL JUSTICE

('create a safe, just and equal society for the youth')

Empower and safeguard the youth through various measures including value-based education, provision of safe spaces with support services, increasing awareness regarding rights and legal-aid and specific efforts to address cybercrime
Enable faster delivery of justice and strengthen juvenile rehabilitation
Review and strengthen all social protection schemes to ensure social justice for marginalised and vulnerable youths
Scheme For Strengthening of Pharmaceutical Industry
---
On 11th March, 2022, Department of Pharmaceuticals, Ministry of Chemicals and Fertilizers released the guidelines for the scheme "Strengthening of Pharmaceutical Industry (SPI)".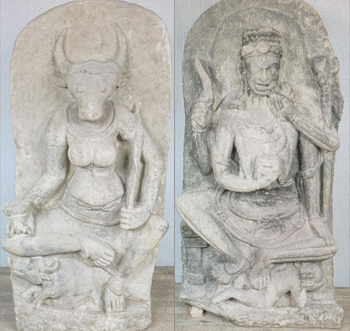 Aim
To strengthen the existing infrastructure facilities in order to make India a global leader in the Pharma Sector.
Salient Features
Under the Scheme, financial assistance to pharma clusters will be provided for creation of Common Facilities. This will not only improve the quality but also ensure the sustainable growth of clusters.
Further, in order to upgrade the production facilities of SMEs and MSMEs so as to meet national and international regulatory standards (WHO-GMP or Schedule-M), interest subvention or capital subsidy on their capital loans will be provided, which will further facilitate the growth in volumes as well as in quality.
3 Components
Assistance to Pharmaceutical Industry for Common Facilities (APICF): To strengthen the existing pharmaceutical clusters' capacity for their sustained growth by creating common facilities.
Pharmaceutical Technology Upgradation Assistance Scheme (PTUAS): To facilitate Micro, Small and Medium Pharma Enterprises (MSMEs) of proven track record to meet national and international regulatory standards.
Pharmaceutical & Medical Devices Promotion and Development Scheme (PMPDS): To facilitate growth and development of Pharmaceutical and Medical Devices Sectors through study/survey reports, awareness programs, creation of database, and promotion of industry.
Impact
Quality and Technology Upgradation: It is expected that the units supported under this scheme will act as Demonstration Firms for the pharma clusters and MSE Pharma Industries, to develop on quality and technology upgradation fronts.
Improving, Productivity, Quality and Sustainability: It will help to address the rising demand in terms of support required to existing Pharma clusters and MSMEs across the country to improve their productivity, quality and sustainability.
Establishing India as a Global Leader: Scheme will contribute to establish India a global leader in Pharma Sector by providing financial assistance to Pharma clusters for creation of Common
Vigyan Sarvatra Pujyate
---
The Government of India organised Vigyan Sarvatra Pujyate as part of Azadi ka Amrit Mahotsav.
Vigyan Sarvatra Pujyate (science is revered all over) was celebrated as a nationwide week-long programme of competitions and lectures for students from February 22 to 28 simultaneously in 75 locations.
Azadi ka Amrit Mahotsav is a year-long programme undertaken by the Government to pay homage to freedom fighters and showcase the country's achievements in various fields on the eve of 75th anniversary of its Independence.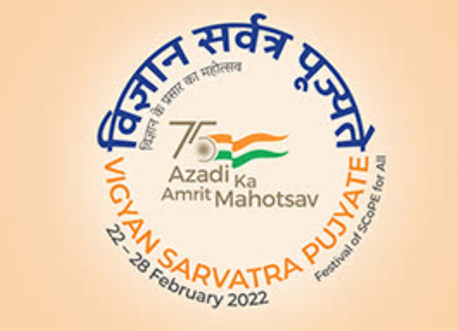 Aim
The programme was designed to inspire India's youth and help them navigate into building a progressive nation; bring to the fore stories of people in science who made these achievements possible; reinforce the commitment of the scientific community towards the economic and social development of the country; present the awe inspiring futuristic mega science projects embarked upon by the nation and highlight the work being done by R&D organisations from across the country as they lead science and technology efforts on the road to 2047.
Organisers
Various ministries and organisations jointly organised the programme.
Coordinating Agency
Vigyan Prasar - an autonomous organisation of DST with a mandate to promote science communication in the country - is the coordinating agency.
Themes
The programme was grouped under four themes as follows:
The first theme was `From the annals of the history of S&T'. This section traced the contributions of founders of modern science and institutions of national importance to nation-building.
The second theme was 'Milestones of Modern S&T'. It highlighted critical discoveries, innovations, or inventions that made a mark in the global science or India's development story.
The third theme was `Swadeshi Paramparik Inventions and Innovations'. It showcased 75 inventions or technologies that made India self-reliant.
The fourth theme was `Transforming India'. It looked at the road ahead for the next 25 years of Indian S&T.
National roll-out of Ayushman Bharat Digital Mission
---
After the pilot of Ayushman Bharat Digital Mission (ABDM) was completed in the six Union Territories of Ladakh, Chandigarh, Dadra & Nagar Haveli and Daman & Diu, Puducherry, Andaman and Nicobar Islands and Lakshadweep, on 26th February 2022, the Union Cabinet has approved the national roll-out of tis Central Sector Scheme of Ministry of Health and Family Welfare with a budget of Rs.1,600 crore for five years.
Implementing Agency: The National Health Authority (NHA) is the implementing agency of Ayushman Bharat Digital Mission (ABDM).
Finer Points of the Mission
Ayushman Bharat Digital Mission will connect the digital health solutions of hospitals across the country with each other. The Mission will not only make the processes of hospitals simplified but also will increase ease of living. The Digital Ecosystem will also enable a host of other facilities like Digital Consultation, Consent of patients in letting medical practitioners access their records, etc. With the implementation of this scheme, old medical records cannot get lost as every record will be stored digitally.
Under the ABDM, citizens will be able to create their ABHA (Ayushman Bharat Health Account) numbers, to which their digital health records can be linked.
This will enable creation of longitudinal health records for individuals across various healthcare providers, and improve clinical decision making by healthcare providers.
Benefit
The mission will improve equitable access to quality healthcare by encouraging use of technologies such as telemedicine and enabling national portability of health services.
Not only will ABDM facilitate evidence-based decision making for effective public health interventions, but it will also catalyse innovation and generate employment across the healthcare ecosystem.
Recent Successful Digital Initiatives
Digital health solutions across healthcare ecosystem have proven to be of immense benefit over the years, with CoWIN, Arogya Setu and eSanjeevani further demonstrating the role technology can play in enabling access to healthcare. However, there is a need to integrate such solutions for continuum of care, and effective utilization of resources.
National Digital Health Eco-system
It is a National Digital Health Eco-system that supports Universal Health Coverage in an efficient, accessible, inclusive, affordable, timely, and safe manner, through provision of a wide-range of data, information and infrastructure services, duly leveraging open, interoperable, standards-based digital systems, and ensuring the security, confidentiality and privacy of health-related personal information.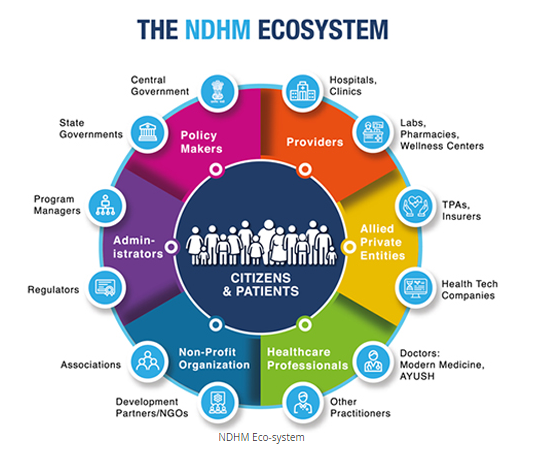 Green Hydrogen/ Green Ammonia Policy
---
On 17th February 2022, the Ministry of Power notified the green hydrogen and ammonia policy.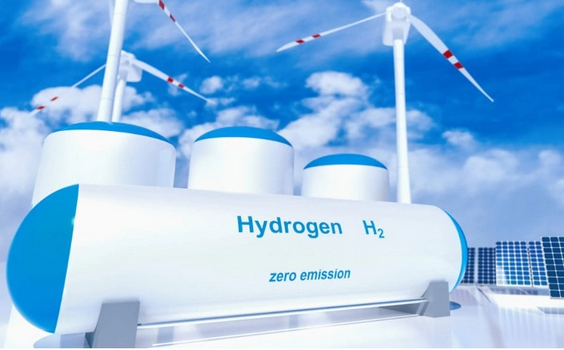 Green Hydrogen
Hydrogen and Ammonia are envisaged to be the future fuels to replace fossil fuels. Production of these fuels by using power from renewable energy, termed as green hydrogen and green ammonia, is one of the major requirements towards environmentally sustainable energy security of the nation. Government of India is taking various measures to facilitate the transition from fossil fuel / fossil fuel based feed stocks to green hydrogen / green ammonia.
Finer Points of the Policy
Green Hydrogen / Ammonia manufacturers may purchase renewable power from the power exchange or set up renewable energy capacity themselves or through any other, developer, anywhere.
Open access will be granted within 15 days of receipt of application.
The Green Hydrogen / Ammonia manufacturer can bank his unconsumed renewable power, up to 30 days, with distribution company and take it back when required.
Distribution licensees can also procure and supply Renewable Energy to the manufacturers of Green Hydrogen / Green Ammonia in their States at concessional prices which will only include the cost of procurement, wheeling charges and a small margin as determined by the State Commission.
Waiver of inter-state transmission charges for a period of 25 years will be allowed to the manufacturers of Green Hydrogen and Green Ammonia for the projects commissioned before 30th June 2025.
The manufacturers of Green Hydrogen / Ammonia and the renewable energy plant shall be given connectivity to the grid on priority basis to avoid any procedural delays.
The benefit of Renewable Purchase Obligation (RPO) will be granted incentive to the hydrogen/Ammonia manufacturer and the Distribution licensee for consumption of renewable power.
To ensure ease of doing business a single portal for carrying out all the activities including statutory clearances in a time bound manner will be set up by MNRE.
Connectivity, at the generation end and the Green Hydrogen / Green Ammonia manufacturing end, to the ISTS for Renewable Energy capacity set up for the purpose of manufacturing Green Hydrogen / Green Ammonia shall be granted on priority.
Manufacturers of Green Hydrogen / Green Ammonia shall be allowed to set up bunkers near Ports for storage of Green Ammonia for export / use by shipping. The land for the storage for this purpose shall be provided by the respective Port Authorities at applicable charges.
Benefits
The implementation of this Policy will provide clean fuel to the common people of the country.
This will reduce dependence on fossil fuel and also reduce crude oil imports.
The objective also is for our country to emerge as an export Hub for Green Hydrogen and Green Ammonia.
The policy promotes Renewable Energy (RE) generation as RE will be the basic ingredient in making green hydrogen. This in turn will help in meeting the international commitments for clean energy.
National Hydrogen Mission
The National Hydrogen Mission was announced by the Prime Minister on India's 75th Independence Day (i.e. 15th August, 2021).
The Mission aims to aid the government in meeting its climate targets and making India a green hydrogen hub.
This will help in meeting the target of production of 5 million tonnes of Green hydrogen by 2030 and the related development of renewable energy capacity.
(Source: PIB)
New India Literacy Programme (NILP): Beyond Foundational Literacy and Numeracy
---
The Union Government has approved a new scheme "New India Literacy Programme' for the period FYs 2022-2027 to cover all the aspects of Adult Education to align with National Education Policy 2020 and Budget Announcements 2021-22.
The National Education Policy 2020 has recommendations for Adult Education and Lifelong Learning.
The Union Budget 2021-22, announcement had been made to enable increased access of resources, online modules covering the entire gamut of adult education will be introduced.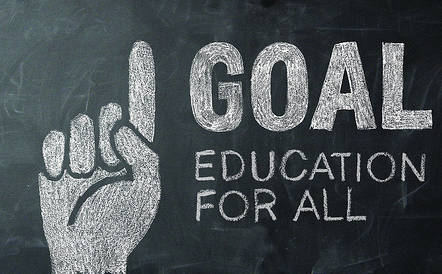 Objective of the Scheme
The objectives of the scheme is to impart not only foundational literacy and numeracy but also to cover other components which are necessary for a citizen of 21st century such as critical life skills (including financial literacy, digital literacy, commercial skills, health care and awareness, child care and education, and family welfare); vocational skills development (with a view towards obtaining local employment); basic education (including preparatory, middle, and secondary stage equivalency); and continuing education (including engaging holistic adult education courses in arts, sciences, technology, culture, sports, and recreation, as well as other topics of interest or use to local learners, such as more advanced material on critical life skills).
Target
The scheme will cover non-literates of the age of 15 years and above in all state/UTs in the country.
The target for Foundational Literacy and Numeracy for FYs 2022-27 is 5 (five) crore learners @ 1.00 crore per year.
Non-literates in India
As per Census 2011, the absolute number of non-literates of the country in 15 years and above age group is 25.76 crore (Male 9.08 crore, Female 16.68 crore).
In consideration of the progress of persons certified as literates being to the tune of 7.64 crore under the Saakshar Bharat programme implemented during 2009-10 to 2017-18, it is estimated that currently around 18.12 crore adults are still non-literate in India.
Method
The above target is aimed to achieve by using "Online Teaching, Learning and Assessment System (OTLAS)" in collaboration with National Informatics Centre, NCERT and NIOS in which a learner may register him/herself with essential information like name, date of birth, gender, Aadhaar number, mobile number, etc.
Implementation
The scheme will be implemented through volunteerism through online mode. The training, orientation, workshops of volunteers, may be organized through face-to-face mode.
All material and resources shall be provided digitally for easy access to registered volunteers through easily accessible digital modes, viz, TV, radio, cell phone-based free/open-source Apps/portals, etc.
Priority and Saturation in Literacy
The age cohort of 15-35 will be saturated first followed by ages 35 and above. Priority will be given in terms of categories to the Girls and women, SC/ST/OBC/Minorities, Persons with Special Needs (Divyangjans), Marginalized/ Nomadic/ construction workers/ laborers/etc. who can substantially and immediately benefit from adult education.
In terms of location/area, the focus shall be on all aspirational districts of NITI Aayog, districts with literacy rates less than the National/State average, districts with female literacy rates less than 60% as per the 2011 Census, Districts/ Blocks with large SC/ST/ Minority population, Educationally Backward Blocks, Left Wing Extremism Affected districts.
Centre-State Share of Cost
The estimated total outlay of "New India Literacy Programme" is Rs.1037.90 crore which includes Central share of Rs.700 crore and State share of Rs.337.90 crore respectively for the FYs 2022 -27.
"Adult Education" is now 'Education for All'
Adult Education is now 'Education for All' in the country: As a progressive step, it has also been decided that from now onwards that the term "Education For All" will be used in place of "Adult Education" by the Ministry in view of the fact that the terminology "Adult Education" is not incorporating appropriately all non-literates of 15 years and above age group.
NITI Aayog's Vernacular Innovation Program
---
Recently, Atal Innovation Mission (AIM), NITI Aayog, launched the Vernacular Innovation Program (VIP) to enable innovators and entrepreneurs to have access to the innovation ecosystem in 22 scheduled languages.
About The Program
The Vernacular Innovation Program is an initiative to lower the language barrier in the field of innovation and entrepreneurship and will systematically decouple creative expressions and languages of transaction.
To build the necessary capacity for the program, AIM has identified and will be training a Vernacular Task Force (VTF) in each of the 22 scheduled languages.
Each task force comprises vernacular language teachers, subject experts, technical writers, and the leadership of regional Atal Incubation Centers (AICs).
Significance
VIP will be a stepping stone in the journey of the Indian innovation and entrepreneurship ecosystem which will cement the cognitive and design thinking attitude in young and aspiring minds.
The program will assist India in building a strong local network of design experts and innovation practitioners.
It will help in overcoming the barriers of language and empower innovators in the farthest areas of the country.
It will provide equal opportunities to vernacular innovators who represent the staggering 90% of Indian population.
Policy on Traffic Management of Drones Notified
---
The Ministry of Civil Aviation has notified a traffic management policy framework for drones. It envisages private, third-party service providers for ensuring safe operations.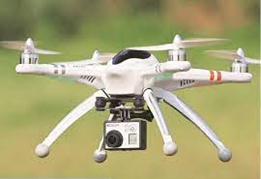 (Image Source: PIB)
Highlights
Automated Traffic Management: Under the framework these Unmanned Traffic Management Service Providers (UTMSP) will extend automated, algorithm-driven software services instead of voice communication as in the traditional Air Traffic Management (ATM) systems.
Segregation: They will primarily be responsible for segregating and separating a drone from other drones and manned aircraft in the airspace below 1,000 feet in the country.
Supplementary Service Providers: The traffic management providers will be assisted by Supplementary Service Providers (SSPs), who will maintain data about terrain, weather, and location of manned aircraft and provide services such as insurance, data analytics and drone fleet management.
Integration of UTM & ATM: The drone traffic management policy also requires integration of UTM with ATM so that flight plans and real-time location of manned aircraft can be recorded as well in order to continuously separate manned and unmanned aircraft from each other.
Access to Law & Security Agencies: Law enforcement and security agencies will also have access to some information in the UTM ecosystem on a need-to-know basis.
Service Fee: The policy also allows UTMSPs to levy a service fee on users, a small portion of which will also be shared with the Airports Authority of India.
Narcotic Drugs and Psychotropic Substances Act 1985
---
Over 72,000 cases were registered across the country under the Narcotic Drugs and Psychotropic Substances (NDPS) Act, that is, more than 8 cases every hour through the year.
About Narcotic Drugs and Psychotropic Substances Act, 1985
It was enacted in 1985 to fulfill India's treaty obligations under the Single convention on Narcotic Drugs and Psychotropic Substances, United Nations Convention Against Illicit Traffic in Narcotic Drugs and Psychotropic Substances.
It prohibits any individual from engaging in any activity consisting of production, cultivation, sale, purchase, transport, storage, and/or consumption of any narcotic drug or psychotropic substance.
The NDPS Act regulates and bans use of any drugs except for medicinal purposes, prescribing stringent punishment for violators
Objectives
To take measures for preventing, combating and regulation of operations relating to narcotic drugs and psychotropic substances.
To provide for the forfeiture of property derived from or used in, illicit traffic in narcotic drugs and psychotropic substances.
To implement the provisions of the International conventions on Narcotic Drugs and Psychotropic Substances and for all the relevant matters.
To add or omit the list of psychotropic substances
Applicability
The NDPS Act prohibits a person from manufacture / production / cultivation/ possession/ sale / purchase / transport / store / consume any narcotic drug or psychotropic substance without due permission from the appropriate authorities.
Narcotic Drugs
Narcotic Drug means coca leaf, cannabis (hemp), opium, popy straw and includes all manufactured drugs.
Psychotropic Substances
Psychotropic substance means any substance, natural or synthetic, or any natural material or any salt or preparation of such substance or material included in the list of psychotropic substances specified in the Schedule.
Essential Narcotic Drug
Itincludes isomers, within specific chemical designation, the esters, ethers and salts of these drugs, including salts of esters, ethers and isomers, whenever existence of such substance is possible and any other narcotic substance or preparation which the Central Government may, by notification in the Official Gazette, declare to be a manufactured drug.
The term 'essential narcotic drug' has been inserted by NDPS (Amendment) Act, 2014 vide SRO 1183(E), dated 30.4.2014.
Examples: Codeine, Hydrocodone, Oxy-codone, Fentanyl, Methadone and Morphine.
Punishment for Possession/Use of Drugs under NDPS Act
Punishment prescribed under the NDPS Act is based on the quantity of drugs seized. Following amendments, it "grades punishment into three categories depending on the quantity of drugs seized and also provides for judicial discretion as far as the severity of punishment is concerned".
To take the example of cannabis, the punishment for the cultivation of any cannabis plant may extend to rigorous imprisonment for up to 10 years and can also involve a fine which may extend to Rs 1 lakh.
Further, the production, manufacture, possession, sale, purchase, transportation and illegal trafficking of cannabis envisages punishment based on the quantity seized.
Thus, punishment for the seizure of a "small quantity" of cannabis can involve rigorous imprisonment of up to one year and include a fine of up to Rs 10,000. When the seizure is of a "quantity lesser than commercial quantity but greater than small quantity", the convict can be awarded rigorous imprisonment of up to 10 years and be asked to pay a fine of up to Rs 1 lakh.
Possession of a commercial quantity of cannabis is to be punished with rigorous imprisonment for a term that "shall not be less than 10 years but which may extend to 20 years" while a fine "which shall not be less than one lakh rupees but which may extend to two lakh rupees" can also be imposed with the court authorised to also "impose a fine exceeding two lakh rupees".
In Section 27, the Act also deals with punishment for consumption of "any narcotic drug or psychotropic substance", laying down that when the drug consumed is "cocaine, morphine, diacetylmorphine or any other narcotic drug or any psychotropic substance", the punishment would involve "rigorous imprisonment for a term which may extend to one year, or with fine which may extend to twenty thousand rupees".
For any other drug not included in the above list, the punishment will be for up to six months, and can include a fine of up to Rs 10,000.
The Act takes a serious view vis-a-vis repeat offenders, prescribing rigorous imprisonment of up to "one and one-half times of the maximum term" of imprisonment for that offence and also a fine "which shall extend to one and one-half times of the maximum amount" of fine.
Repeat offenders are also liable to even face the death penalty if they are convicted again of a similar offence depending on the quantity of drugs seized.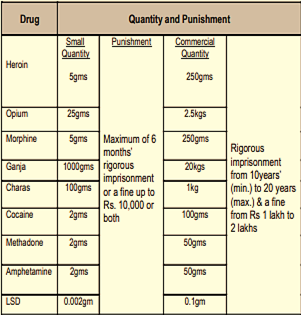 Swachh Bharat Mission-Urban 2.0 & AMRUT 2.0
---
On 1st October, 2021, the government launched the Swachh Bharat Mission-Urban (SBM-U) 2.0 and Atal Mission for Rejuvenation and Urban Transformation (AMRUT) 2.0 .
In pursuance of the Prime Minister's vision, the schemes, with an outlay of about ₹ 4.4 Lakh Crore, will adopt 'Universal Approach' and make a move towards 'Saturation' in sanitation and water availability in all Urban Local Bodies (ULBs).
About Swachh Bharat Mission-Urban 2.0
SBM-U 2.0 envisions to make all cities 'Garbage Free' and ensure grey and black water management in all cities.
Focus
The Mission will focus on source segregation of solid waste, utilizing the principles of 3Rs (Reduce, Reuse, Recycle), scientific processing of all types of municipal solid waste and remediation of legacy dumpsites for effective solid waste management.
It will focus on ensuring complete access to sanitation facilities to serve additional population migrating from rural to urban areas in search of employment and better opportunities over the next 5 years.
Key Components
Complete liquid waste management in cities in less than 1 lakh population – a new component introduced under SBM-Urban 2.0 will ensure that all wastewater is safely contained, collected, transported and treated so that no wastewater pollutes our water bodies.
Under the Sustainable Solid Waste Management, greater emphasis will be on source segregation.
Material Recovery Facilities and waste processing facilities will be set up, with a focus on phasing out single use plastic.
Construction & demolition waste processing facilitieswill be set upand mechanical sweepers deployedin National Clean Air Programme cities and in cities with more than 5 lakh population. Remediation of all legacy dumpsites will be another key component of the Mission.
Impact
It is expected that under Swachh Bharat Mission-Urban 2.0, all statutory towns will become at least ODF+; and all cities with <1 lakh population ODF++. Systems and processes will be in place so that all waste water is safely treated and optimally reused and no untreated wastewater pollutes water bodies.
Regarding the Solid Waste Management, it is expected that all cities will achieve at least 3-star Garbage Free certification under SBM-U 2.0.


Atal Mission For Rejuvenation And Urban Transformation (AMRUT) 2.0
AMRUT 2.0 aims to provide 100% coverage of water supply to all households in around 4,700 urban local bodies by providing about 2.68 crore tap connections and 100% coverage of sewerage and septage in 500 AMRUT cities by providing around 2.64 crore sewer/ septage connections, which will benefit more than 10.5 crore people in urban areas.
Focus
Mission has a reform agenda, with focus on strengthening of urban local bodies and water security of the cities.
Major reforms include rejuvenation of water bodies, rain water harvesting, reducing Non-Revenue Water (NRW), meeting 40% industrial water demand through recycled used water, dual piping system for bulk users through building bye-laws, Unlocking value & improving land use efficiency through proper master planning, improving credit rating & accessing market finance including issuance of municipal bonds and implementation Online Building Permission System under EoDB.
Key Components
There will be several defining features of AMRUT-2.0. These include upscaling from 500 cities covered under AMRUT with 1 lakh+ population to all 4,372 cities, covering 100% urban India.
Urban Water Information System through NRSC will be developed, leading to Aquifer Management system. Information, Education and Communication campaign will spread awareness among masses about conservation of water.
'Pey Jal Survekshan' will be conducted to promote progressive competition among cities.
AMRUT 2.0 will adopt the principles of circular economy and promote conservation and rejuvenation of surface and groundwater bodies.
AMRUT 2.0 will adopt the principles of circular economy and promote conservation and rejuvenation of surface and groundwater bodies.
The Mission will promote data-led governance in water management and technology Sub-Mission to leverage latest global technologies and skills.
Impact
The mission signify a step forward in the march towards effectively addressing the challenges of rapidly urbanising India and will also help contribute towards achievement of the Sustainable Development Goals 2030.
The Mission seeks to promote AatmaNirbhar Bharat through encouraging Startups and Entrepreneurs.
It will lead to promotion of GIG economy and on-boarding of youth & women.
The AMRUT-2.0 Mission will promote Public Private Partnership (PPP). It has been mandated for cities having million plus population to take up PPP projects worth minimum of 10 percent of their total project fund allocation which could be on Annuity/ Hybrid Annuity / BOT Model.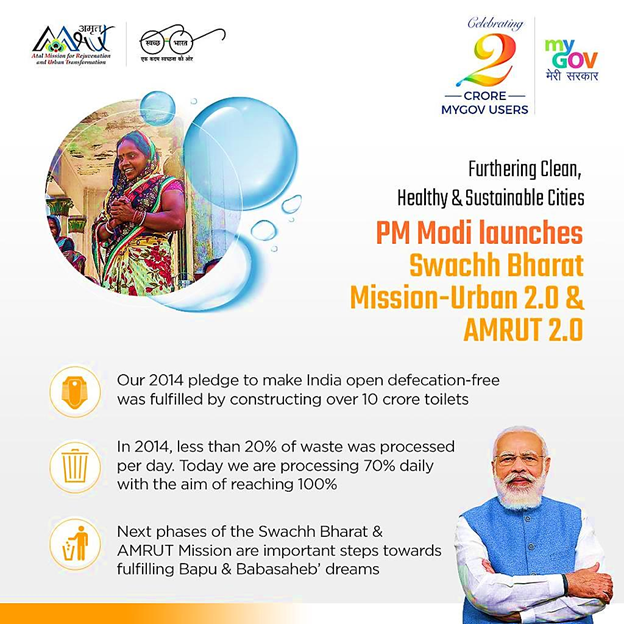 Ayushman Bharat Digital Mission
---
On 27th September 2021, Prime Minister Launched Ayushman Bharat Digital Mission.
Ayushman Bharat – Digital Mission, will now connect the digital health solutions of hospitals across the country with each other. The Mission will not only make the processes of hospitals simplified but also will increase ease of living.
The initiative will enable individuals to discover hospitals, laboratories and pharmacies across the country.
Under this, every citizen will now get a digital health ID and their health record will be digitally protected.
It will create a seamless online platform that will enable interoperability within the digital health ecosystem.
---