India signs Host Country Agreement with the ITU
---
India has signed the Host Country Agreement (HCA) for the establishment of an Area Office & Innovation Centre of ITU in New Delhi on 3rd March 2022.
The agreement was signed in a virtual ceremony during the World Telecommunications Standardisation Assembly-20 (WTSA-20) being held in Geneva, Switzerland.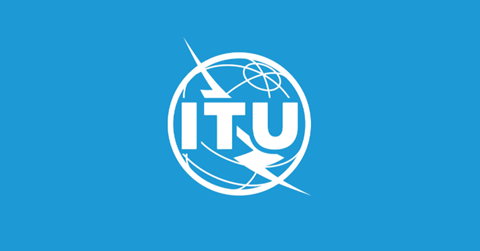 WTSA is a four-yearly global conference of ITU dedicated to standardisation of the Information and Communications Technologies (ICTs).
India has proposed to host the next WTSA to be held in 2024.
Host Country Agreement
The Host Country Agreement provides the legal and financial framework for establishment and operations of the Area Office.
Service Area
The Area Office and Innovation Centre of ITU at New Delhi is expected to serve South Asian countries namely Afghanistan, Bangladesh, Bhutan, Iran, Maldives, Nepal, Sri Lanka and India.
Advantage: Innovation Centre
The Area Office shall also have an Innovation Centre, which is expected to give impetus to research and development in telecommunication technologies in South Asia.
The Innovation Centre will provide opportunities to academics, start-ups and SMEs to showcase their innovation at a global stage.
About ITU
Headquartered in Geneva (Switzerland), International Telecommunication Union is the United Nations specialised agency for information and communication technologies – ICTs.
ITU currently has a membership of 193 countries and over 900 private-sector entities and academic institutions.
India Bags IAEA External Auditor Job
---
India has been elected as the external auditor to the International Atomic Energy Agency (IAEA), a prestigious institution that promotes peaceful use of nuclear energy, for a period of six years from 2022 to 2027 after beating Germany and the United Kingdom among other counties.
India's Comptroller and Auditor General GC Murmu was selected as the external auditor of IAEA.
India was the IAEA external auditor from 2012 to 2015.
Recently, the 65th annual regular session of the IAEA General Conference was held from September 20 to 24 in Vienna.

G-33 Virtual Informal Ministerial Meeting & India
---
On 16th September 2021, the G-33 Virtual Informal Ministerial Meeting was organized by Indonesia to discuss the Agricultural Priority Issues of G33 and the Way Forward for the Twelfth Ministerial Conference (MC-12) scheduled to be held from 30th November to 3rd December 2021.
The Informal Ministerial Meeting was chaired by the Minister of Trade of the Republic of Indonesia, Mr. Muhammad Lutfi.
Director General of WTO, Dr Ngozi Okonjo Iweala delivered the Keynote Remarks.
Out of a total of 47 G-33 Members, representatives from 21 Member countries, including India, took the floor to make brief intervention.
The meeting concluded with the adoption of the G-33 Joint Ministerial Statement reaffirming commitment for expeditious resolution of the WTO's mandated issues in agriculture.
The meeting also called for satisfactorily addressing the development issues of developing countries and LDCs with Special and Differential Treatment as an integral part of international trade negotiations.
India at the Meet
India's official delegation for the meeting was headed by Shri Piyush Goyal, the Minister of Commerce & Industry, Consumer Affairs & Food & Public Distribution and Textiles.
He emphasized that as part of the trust-building exercise for MC 12, G-33 must strive for positive outcomes on permanent solution to Public Stockholding (PSH) for food security purposes which is of utmost importance, finalization of a Special Safeguard Mechanism (SSM) quickly and a balanced outcome on Domestic Support.
He also drew attention towards Agreement on Agriculture at the WTO that it is riddled with deep imbalances, which favour the developed countries and have tilted the rules against many developing countries and therefore as a first step in agriculture reform, the historical asymmetries and imbalances must be corrected in order to ensure a rule-based, fair and equitable order.
What is G33?
The G33 (or the Friends of Special Products in agriculture) is a coalition of developing countries, established prior to the 2003 Cancun ministerial conference, that have coordinated during the Doha Round of World Trade Organization negotiations, specifically in regard to agriculture.
Dominated by India, the group has "defensive" concerns regarding agriculture in relation to World Trade Organization negotiations, and seeks to limit the degree of market opening required of developing countries.
About Twelfth WTO Ministerial Conference
The 12th Ministerial Conference (MC12) will take place from 30 November to 3 December 2021 in Geneva, Switzerland.
MC12 was originally scheduled to take place from 8 to 11 June 2020 in Kazakhstan's capital, Nur-Sultan, but was postponed due to the COVID-19 pandemic.
The Conference will be chaired by Kazakhstan's Minister of Trade and Integration, Bakhyt Sultanov, as approved by WTO members in December 2019.
World Bank's STARS Program
---
On 28th June, 2020, the World Bank Board of Executive Directors has approved USD 500 million Strengthening Teaching-Learning and Results for States Program (STARS) to improve quality and governance of school education in six Indian states.
Background
The STARS program builds on the long partnership between India and the World Bank (since 1994), for strengthening public school education and to support the country's goal of providing 'Education for All'.
Prior to STARS, the Bank had provided a total assistance of more than $3 billion towards this goal.
Need
According to the official release, despite improvements in India's education system, the quality of education still remains sub-par.
The number of children attending schools between 2004-05 and 2018-19, has increased to 248 million from 219 million.
However, the learning outcomes of students across all age groups continue to remain below par
Key Details
Implementation
The project will be implemented through the Samagra Shiksha Abhiyan, the flagship central scheme of India
Coverage
Six states included in the project are Himachal Pradesh, Kerala, Madhya Pradesh, Maharashtra, Odisha, and Rajasthan.
Series of Reform Initiatives under STARS
Focusing more directly on the delivery of education services at the state, district and sub district levels by providing customized local-level solutions towards school improvement.
Addressing demands from stakeholders, especially parents, for greater accountability and inclusion by producing better data to assess the quality of learning.
Giving special attention to students from vulnerable sections – with over 52 percent (as a weighted average) of children in the government-run schools in the six project states belonging to vulnerable sections, such as Scheduled Caste (SC), Scheduled Tribe (ST), and minority communities.
Equipping teachers to manage this transformation by recognizing that teachers are central to achieving better learning outcomes.
Investing more in developing India's human capital needs by strengthening foundational learning for children in classes 1 to 3 and preparing them with the cognitive, socio-behavioral and language skills to meet future labor market needs.
Benefits
Aid to India's Response: India recognizes the need to significantly improve its learning outcomes to fuel future growth and meet the demands of the labor market. STARS will support India's response to this challenge by strengthening implementation at the local level, investing in teacher capacity and ensuring that no child of any background is left behind from the right to education.
Improving Education System: The project will help improve the learning assessment systems, strengthen classroom instruction and remediation, facilitate school-to-work transition, and strengthen governance and decentralized management.
Holistic Approach: It will help state's implement evidence-based planning to factor in the needs of the most deprived, strengthen accountability at all levels, and thereby adopt a holistic approach to improve education outcomes.
Improving Gender Parity: Furthermore, in order to improve gender parity in terms of education, STARS will also improve the completion rate for secondary education.
Fulfilling SDG Goal: In line with the Sustainable Development Goal for education (SDG 4), the programme will help produce better data on learning levels by improving the National Achievement Survey (NAS).
Nurturing Students: It will also address the 'learning outcome' challenge and help students better prepare for the jobs of the future.
Samagra Shiksha
Launched in 2018, is an integrated scheme for school education extending from pre-school to class XII to ensure inclusive and equitable quality education at all levels of school education.
It subsumes the three Schemes of Sarva Shiksha Abhiyan (SSA), Rashtriya Madhyamik Shiksha Abhiyan (RMSA) and Teacher Education (TE).
Major Objectives
Provision of quality education and enhancing learning outcomes of students;
Bridging Social and Gender Gaps in School Education;
Ensuring equity and inclusion at all levels of school education;
Ensuring minimum standards in schooling provisions;
Promoting Vocationalisation of education;
Support States in implementation of Right of Children to Free and Compulsory Education (RTE) Act, 2009; and
Strengthening and up-gradation of SCERTs/State Institutes of Education and DIET as a nodal agencies for teacher training.
Key Points
The scheme envisages the 'school' as a continuum from pre-school, primary, upper primary, secondary to Senior Secondary levels.
The vision of the Scheme is to ensure inclusive and equitable quality education from pre-school to senior secondary stage in accordance with the Sustainable Development Goal (SDG) for Education.
The main emphasis of the Scheme is on improving quality of school education by focussing on the two T's – Teacher and Technology.
It proposes to give flexibility to the States and UTs to plan and prioritize their interventions within the scheme norms and the overall resource envelope available to them.
Funds are proposed to be allocated based on an objective criteria based on enrolment of students, committed liabilities, learning outcomes and various performance indicators.
USA Threatens To Stop WHO Funding
---
Recently, USA threatened to cut US funding to the World Health Organisation (WHO), saying the international group had "missed the call" on the coronavirus pandemic.
It is to be noted that at present, the US is the World Health Organization's biggest contributor, making up 14.67 per cent of total funding.
Reasons
The organization's initial response to the outbreak has been increasingly scrutinized as global cases soar over 1 million.
The US accused WHO of being very China centric in its approach to tackle the spread of COVID-19.
WHO, an international body which promotes healthcare and improves access to medicine, had "called it wrong" on the pandemic, appearing to suggest it failed to alert other countries quickly enough.
Further, WHO has came under fire for a slow response as the virus spread and for pushing Chinese misinformation.
US also criticized WHO for giving faulty recommendation against curtailing international travel to stop the virus which first spread from China.
WHO's Reaction
In response to US threat, WHO Head defended the organization's response to the coronavirus pandemic, at one point directly responding to criticisms leveled US.
Still in the acute phase of a pandemic, WHO said that this is not the time to cut back on funding and called for unity and a halt to "politicization" of the global health crisis, specifically urging China and the United States to show "honest leadership".
WHO's Suggestion
In order to combat with COVID-19, the world should follow the example of what the former Soviet Union and the United States did in 1967 when they launched a 10-year global campaign that eradicated smallpox, a disease then killing 2 million people annually.
The United States and China should come together and fight this dangerous enemy, they should come together to fight it and the rest of G-20 should come together to fight it, and the rest of the world should come together to focus on working in solidarity to stop the virus.
Analysis
Is this really the failure of WHO?
WHO works in coordination with the International Health Regulations (IHR 2005) in order to assess whether the outbreak constituted a public health emergency of international concern.
The organization performs an after-action assessment when confronted with a new and serious public health concern like corona virus.
So, it will be absolutely unjust to blame WHO actions in handling the COVID-19.
On the other hand, one may fault the WHO for not calling it a public health emergency of international concern (PHEIC) during its first meeting on January 22-23, 2020, and for the delay in calling the outbreak a pandemic.
After all, it is important to note that the WHO is only an advisory and not a regulatory body and it would be naive to fault it for China or any other country not being transparent.
US Administrative Failure
The US government itself has been widely criticized for initially downplaying the virus, which he likened to an ordinary flu and said was under control in the United States, before later accepting that it was a national emergency.
By making WHO a scapegoat, the Trump administration is trying to its cover the failures of his own administration in containing the spread of COVID-19.
With now around 14000 deaths due to COVID-19, the issue looks set to dominate the campaign for the US election, now seven months away.
WHO Funding
The WHO is funded not only by nations, but also nonprofit organizations, foundations, companies, universities and governmental alliances.
Types of Funds
There are four kinds of contributions that make up funding for the WHO.
Assessed Contributions: These constitute the dues countries pay in order to be a member of the Organization. The amount each Member State must pay is calculated relative to the country's wealth and population.
Specified Voluntary Contributions: These come from Member States (in addition to their assessed contribution) or from other partners. They can range from flexible to highly earmarked.
Core Voluntary Contributions: Core voluntary contributions allow less well-funded activities to benefit from a better flow of resources and ease implementation bottlenecks that arise when immediate financing is lacking.
Pandemic Influenza Preparedness (PIP) Contributions: It was started in 2011 to improve and strengthen the sharing of influenza viruses with human pandemic potential, and to increase the access of developing countries to vaccines and other pandemic related supplies.
Current Funding Pattern
In recent years, assessed contributions to the WHO have declined, and now account for less than one-fourth of its funding.
These funds are important for the WHO, because they provide a level of predictability and minimise dependence on a narrow donor base.
Voluntary contributions make up for most of the remaining funding.
The United States is currently the WHO's biggest contributor, making up 14.67 per cent of total funding by providing $553.1 million.
The US is followed by the Bill & Melinda Gates Foundation forming 9.76 per cent or $367.7 million.
The third biggest contributor is the GAVI Vaccine Alliance at 8.39 per cent, with the UK (7.79 per cent) and Germany (5.68 per cent) coming fourth and fifth respectively.
The four next biggest donors are international bodies: United Nations Office for the Coordination of Humanitarian Affairs (5.09 percent), World Bank (3.42 percent), Rotary International (3.3 percent), and the European Commission (3.3 percent).
India makes up 0.48 percent of total contributions, and China 0.21 percent.
Fund Allotment
Out of the total funds, the largest share goes to the Africa region, then Eastern Mediterranean region, followed by the WHO headquarters, South East Asia, Europe, Western Pacific and Americas regions respectively.
The biggest programme area where the money is allocated is polio eradication (26.51 percent), followed by increasing access to essential health and nutrition services (12.04 percent), and preventable diseases vaccines (8.89 percent).
International Health Regulations (IHR)-2005
It represents an agreement between 196 countries including all WHO Member States to work together for global health security.
The purpose and scope of IHR are to prevent, protect against, control and provide a public health response to the international spread of disease in ways that are commensurate with and restricted to public health risks, and which avoid unnecessary interference with international traffic and trade.
Through IHR, countries have agreed to build their capacities to detect, assess and report public health events.
WHO plays the coordinating role in IHR and, together with its partners, helps countries to build capacities.
Information Fusion Centre - Indian Ocean Region
---
The Information Fusion Centre – Indian Ocean Region (IFC-IOR), launched in December, 2018, started working in India linking all the coastal radar chains of the countries bordering the Indian Ocean.
Aim
It aims to engage with partner nations and multi-national maritime constructs to develop comprehensive maritime domain awareness and share information on vessels of interest.
It has been established to address the twin requirements of situational awareness and law enforcement in Indian Ocean Region (IOR).
Need for IFC
The IOR is a fragile environment, with threats such as maritime terrorism, piracy, human and contraband trafficking, unregulated migration, illegal and unregulated fishing, arms running and poaching being prevalent in the region.
Hence, it is necessary to facilitate a conducive environment to undertake legitimate maritime activities and counter various threats in the region.
About the IFC
The IFC has been established at Gurugram, Haryana and is collocated with Information Management and Analysis Centre (IMAC), which is jointly administered by the Indian Navy and Indian Coast Guard.
The IFC will be the single point linking all the coastal radar chains to generate a seamless real-time picture of the nearly 7,500-kilometer coastline.
Information on white shipping or commercial shipping, will be exchanged with countries in the region to improve maritime domain awareness will be provided through the centre.
India has offered member states of the Indian Ocean Rim Association (IORA) to use the facility to track the movement of vessels on the high seas.
IFC-IOR would work towards capability building in the region, coordination of incident response and disaster relief, and in time, also share submarine safety information.
Significance
Hub for Maritime Information: IFC will help in building a common coherent maritime situation picture and acting as a maritime information hub for the region. Further, it ensures that the entire region is benefitted by mutual collaboration and exchange of information and understanding the concerns prevalent in the region.
Providing Maritime Security: IFC stems from the importance of the Indian Ocean to world trade and security, and the need for the various maritime nations and organisations to collaborate towards enhancing maritime safety and security on the seas of this region.
Providing a Common Platform: In addition to utilising the collective wisdom and resources towards addressing myriad challenges in the region, it will help interface and integrate, wherein, all partners and stakeholders would benefit from each other's best practices and expertise.
Boost to Bilateral Relationships: It will help foster bonds of trust, mutual trust and partnership; ingredients that are vital for relationships between nations to transcend from being merely transactional to ones that are transformational.
Boost to SAGAR Initiative: The setting up of IFC-IOR underscores the governmental approach and effort in line with the India's vision towards Security and Growth of All in the Region (SAGAR).
Indian Ocean Rim Association (IORA)
Headquarter: Ebene Cyber City, Mauritius
The IORA, formerly known as Indian Ocean Rim Initiative and Indian Ocean Rim Association for Regional Cooperation (IOR-ARC), is an inter-governmental organisation consisting of coastal states bordering Indian Ocean which was established on 7 March 1997.
It is based on the principles of Open Regionalism for strengthening Economic Cooperation particularly on Trade Facilitation and Investment, Promotion as well as Social Development of the region.
Objective
It was set up with the objective of strengthening regional cooperation and sustainable development within the Indian Ocean Region.
Members:
It comprises 22 member states and 9 dialogue partners.
Indian Ocean Tourism Organisation and Indian Ocean Research Group have observer status.
Security and Growth of All in the Region (SAGAR)
SAGAR is a term coined by Indian Prime Minister in 2015 with a focus on blue economy. It is in line with the principles of Indian Ocean Rim Association.
It is a maritime initiative which gives priority to Indian Ocean region for ensuring peace, stability and prosperity of India in Indian Ocean region.
Aim
To seek a climate of trust and transparency; respect for international maritime rules and norms by all countries.
Peaceful resolution of maritime issues and increase in maritime cooperation.
Significance
The initiative works to ensure peace, stability and prosperity of India in Indian Ocean region, including the safety and security of Indian shipping, fishing, seaborne trade, energy supply, assets and resources in the maritime domain
As per SAGAR, India seeks to deepen economic and security cooperation with its maritime neighbours and assist in building their maritime security capabilities.
Importance of Indian Ocean Region (IOR)
Geo-Strategic Importance
The Indian Ocean provides major sea routes connecting the Middle East, Africa and East Asia with Europe and the Americas.
Various islands in the IOR, for ex. great Indian ridge, the Madagascar ridge and St Paul's ridge holds strategic implications in the region due to their location, proximity to trade routes and well developed harbours.
Economic Importance
The Indian Ocean Region, in view of its strategic location as also being home to a vast majority of world's population, can be considered as the economic highway that drives global commerce.
With over 75% of the world's maritime trade and 50% of daily global oil consumption passing through the region; IOR is vital to world trade and the economic prosperity of many nations.
Indian Ocean is also rich in natural resources. 40% of the world's offshore oil production takes place in the Indian Ocean basin. Fishing in the Indian Ocean now accounts for almost 15% of the world's total.
It is a storehouse for various mineral resources like nodules containing nickel, cobalt, and iron, and massive sulphide deposits of manganese, copper, iron, zinc, silver, and gold.
Indian Ocean coastal sediments are also important sources of titanium, zirconium, tin and zinc.
Way Forward
India's approach to cooperative maritime security must be expanded in the current view of prevailing challenges in the IOR. Further, it should take on increased responsibility for governance of ocean areas within the Indian Ocean in cooperation with extra-regional great powers, including both China and the United States. It must ensure confidence and capacity building amongst partner nations, thereby ensuring swift and accurate exchange of information pertaining to maritime security.
In the long run, India should aim to become a net security provider in the region. This will require India to enhance own strengths first, and then expand partnerships to fill the voids. India's primary interest remains in a peaceful and stable Indian Ocean which will enable it to achieve its primary goal of the economic transformation of the country.
Eastern Economic Forum
---
Recently, the Indian Prime Minister attended the 5th Eastern Economic Forum (EEF) held between 4 -6 September in Vladivostok, Russia.
This is the first ever visit of any Indian Prime Ministerto the Russian Far East Region (Vladivostok). India has the status of a guest country at the EEF 2019.
India unveiled the "Act Far East" policy to boost India's engagement with Russia's Far East region.
It is to be noted that India was the first country in the world to open a consulate in Vladivostok and Act Far East is said to be an extension to India's Act East policy.
Important Agreements between India and Russia
Line of Credit for Russian Far East: India would extend a $1 billion line of credit towards the development of the Russian Far East.
Aim to Increase Bilateral Trade: Both the countries decided to step up industrial cooperation and create new technological and investment partnership, especially in advanced high-tech areas, with an aim to increase bilateral trade to USD 30 billion by 2025. It was also agreed to intensify work for eliminating trade barriers.
Russian Investment in Make in India: Both the sides expressed their interest in expanding the participation of Russian business in 'Make in India' programme and that of Indian companies in investment projects in Russia.
Development of North-South Transport Corridor:To promote further development of trade and economic ties between India and Russia, the Sides intend to work on improving the transport infrastructure with much emphasis on the development of the International North-South Transport Corridor (INSTC).
Development of Maritime Route:A Memorandum of Intent has been signed to open a full-fledged maritime route between Russia's eastern port city(Vladivostok) and Chennai. This will reduce the transport time from existing 40 days to 24 days.
Strengthening BRICS Partnership:Both Sides agreed to strengthen multisectoral partnership within BRICSand agreed toextend full support to the success of the 11th BRICS Summit to be held in Brazil in November 2019.
Eastern Economic Forum(EEF)
Established in 2015by decree of the President of the Russian Federation, it provides a common platform for discussion on the global economy, regional integration, business dialogues and technological collaborations, especially with the Asia-Pacific neighbours.
Aim
To support the economic development of Russia's Far East region and its people that live here, providing them with the confidence that their dreams will become a reality in the nearest future.
To make the Russian Far East more accessible to investors.
To expand international cooperation in the Asia-Pacific region.
Russian far East
It comprises the easternmost territory of Russia, between Lake Baikal in Eastern Siberia and the Pacific Ocean, consisting of the following regions:

Amur Oblast
Chukotka
Jewish Autonomous Oblast
Kamchatka
Khabarovsk Krai
Kuril Islands
Magadan Oblast
PrimorskyKrai
Sakhalin
Yakutia

This region shares land borders with the People's Republic of China, Mangoliaand the Democratic People's Republic of Korea to its south, and shares maritime borders with United States to its northeast and Japan to its southeast.
This region is endowed with economically important natural resources such as diamonds, borax materials, gold, tungsten, stannary, and a variety of fish and seafood. About 1/3 of all coal reserves and hydro-engineering resources of the Russia is located here.
In the north,it is covered by Arctic tundra while forest taiga occupies the central section.
The ethnic groups which inhabit this region include: Jews, Koryaks, Tungus, Chukchi, Yakuts, and Kamchatkans.
Significance
The EEF is geared towards showcasing the little known potential held by the easternmost area of Russia which is rich in minerals and other resources.
The EEF focuses on development of business and investment opportunities in the Russian Far East Region, and presents enormous potential for developing close as well as mutually beneficial co-operation between India and Russia in the region.
Importance of EEF to India
Geopolitical Importance
Russia's presence in the Indian Ocean is insignificant, while India is yet to have its firm footprints in the Pacific. India is a strong power in the Indian Ocean with a serious interest in the Pacific Ocean; Russia is a strong Pacific power with an interest in the Indian Ocean. EEf provides an opportunity to India in order to protect its interests and ensure maritime security in the Pacific region.
Geostrategic Importance
The Vladivostok-Chennai sea link is somewhat a counter to China's Maritime Silk Route (MSR) plan as part of One Belt One Road Project(OBOR). The proposed sea is likely to pass through or very close to the South China Sea, which China has turned into an international geostrategic hotspot, would become an extension of existing India-Japan Pacific to Indian Ocean Corridor, which China considers as a challenge to itsmaritime OBOR plan in the region.
Seen from geostrategic lens, this gives India another vantage point to counter Chinese game of encircling India through what is called the String of Pearls policy.
Economic Importance
Russian Far East is a resource rich region is rich in various natural resources like oil, natural gas, timber, gold and diamond. An area of special interest for India is the exploration of hydrocarbon reserves along the coast of Russia's Far East. The Forum will help India to gain access to these valuable resources easily mainly to oil and gas in order to meet its rising domestic demands.
Way Forward
The EEF can open up new avenues of cooperation between India and Russia in the fields of defence, military cooperation, nuclear energy, space, mining, culture and diplomacy. Their successes at the bilateral front can be replicated at a wider multilateral front for the Asia-Pacific region.
The maiden visit by an Indian Prime Minister to Vladivostok is set to strengthen India's position in Asia-Pacific that has emerged as the kernel of future geo-strategy.
Palau Becomes 76th Nation To Join ISA
---
On 16th July, 2019, Palau signed the International Solar Alliance (ISA)Framework Agreement, becoming the 76th country to sign the ISA Framework Agreement.
Palau commended India as a key partner for South-South Cooperation and praised the positive role being played by the India-UN Development Fund in boosting sustainable development projects in partner nations.
Palau
Capital: Melekeok
Largest island- Babelthuap (Babeldaob)
Palau is a group of about 200 islands in the Micronesia area of Oceania, nearly 650 km southeast of the Philippines.
It emerged from the Trust Territory of the Pacific Islands (TTPI)which the United States administered on behalf of the United Nations from 1947 to 1978.
International Solar Alliance(ISA)
Headquarter: National Institute of Solar Energy, Gwal Pahari, Gurugram, India
Also known International Agency for Solar Policy and Application (IASPA), it is an alliance of 121 solar resource rich countries lying fully or partially between the Tropics of Cancer and Capricorn.
It was jointly launched byIndia and Franceon November 30, 2015 in Paris, France on the side-lines of the 21st Conference of Parties (CoP 21) to the United Nations Framework Convention on Climate Change(UNFCCC).
The Framework Agreement was opened for signature on 15 November 2016 in Marrakech, Morocco, on the side-lines of CoP-22.
The First Assembly of the ISA was held in New Delhi in October 2018.
Aim:
It aims at achieving the target of 1 trillion watts of solar energy by 2030 which would require investment of $1 trillion in order to achieve the desired goal.
Key Focus Areas:
Promotion of solar technologies, newer business models and investment in the solar sector to strengthen prosperity.
Formulation of new projects and programmes to promote solar applications.
Development of innovative financial mechanisms to reduce cost of capital.
Encouragecapacity building for fostering and involvement of solar technologies and R&D among member countries.
India's Role:
India plays a significant part in the alliance in terms of being a host as well as a major contributor to the achievement of the target, apart from being a founding member.
India, with a target to produce 100 GW of solar energy by 2022, would account for a tenth of ISA's goal.
India will produce 175 GW electricity from renewable sources by 2022 and 100 GW will be from solar energy.
India will also provide 500 training slots for ISA member-countries and start a solar tech mission to lead R&D.
Challenges to ISA:
India imported 89% of its total solar cells imports-the key component to manufacture solar panels from China in 2017–18. China accounted for India's Rs. 224 billion worth of import out of the total Rs 252 billion. According to the Directorate General of Anti-Dumping and Allied Duties (DGAD), this over-dependence on China and Chinese solar panel dumping has occasioned losses of 2 lakh jobs in the country.
The solar manufacturers find it economical to use the low-priced solar panels than making it themselves at a higher cost. The government doesn't consider this as a viable plan for Make in India initiative, if it has to be made successful. It also curbs India from realizing economies of scale in its solar power production. Therefore, 25% safeguard duty on the import of Chinese solar cells till July 2019 was imposed by the Indian government. The plan is to decrease it to 20% till January 2020, and lower it further to 15% until July 2020.
The solar power tariff is going downquicklyin India -Rs. 2.44 per unit-while the prices of the equipment and setting up remains the same. In the absence of government incentives, solar stakeholders are not motivated and convinced enough to invest in this area.
The solar power supply chain in the country is not as flourished, sound and robust as it should be, considering India's goals of securing 175 GW of clean energy by 2022, 100 GW being derived from solar power.
Significance:
As the host country and the foremost mover of the concept, India must address itself toassure that the alliance comes out as a truly international body.
India and ISA needs to make sure that solar benefits are clear, tangible and describable by users; demonstrate business models that are viable for users, suppliers and financiers; and support member countries in implementing policies to upscale adoption of these business models.
Advantages of Solar Energy:
Environmental Benefits
Renewable and Inexhaustive Energy Source: Solar energy is a truly renewable energy source. It can be harnessed in all areas of the world and is available every day. This energy will be accessible as long as we have the sun.
Reduces Air Pollution: Solar energy has a substantially reduced impact on the environment compared to fossil fuels. Its greenhouse gas emissions are inconsequential as the technology does not require any fuel combustion.
Reduces Water Pollution: Solar photovoltaic cells do notrequire water to generate electricity as all other manufacturing processes do which is one of the most significant environmental benefits of solar. Traditional biomass and geothermal power plants- natural gas and coal-fired facilities, demand massive amounts of water to operate their vital cooling requirements. Pollution of local water resources can be avoided and also strain on local supplies through the competition with agriculture, drinking systems, and other vital water needs are significantly reduces with the usage of solar energy.
Reduces Dependency on Fossil fuels:Solar energy production does not require fossil fuels and is therefore less dependent on this limited and expensive natural resource. Lowering our dependency on these limited resources and making best use of prolific, free source of energy, such as sunlight, could signify lower energy costs, reduced greenhouse gas emissions and a stronger and stable energy future.
Economic Benefits
Economic Savings: The production of renewable energy from the sun remarkably reduces costs, because it is an illimitable source of energy. What is most important here is that it being an unlimited and steady source of energy, any additional maintenance or usage costsare ruled eliminated.
Employment Generation: Majority of the costs of the system arise from the installation of the solar panels, which also encourages local job creation. Hence, its widespread use by promoting job creation can impact the economy of the area positively.
Challenges in Harnessing Solar Energy:
Weather Dependent: One of the biggest problems that solar energy technology poses is that energy is only generated while the sun is shining. Solar panels are reliant on sunlight to efficaciouslygarner solar energy. Therefore, a cloudy or rainy days can have a visible effect on the system.
Land Use: One of the other concerns is that a significant amount of land maybe utilized by the solar energy system which may account for land degradation or habitat loss for wildlife.
Hazardous Materials:The most commonly used semiconductor material for the construction of photovoltaic cells is silicon. Other materials used for the construction of photovoltaic cells are polycrystalline thin films such as copper indium diselenide, cadmium telluride, and gallium arsenide. The PV cell manufacturing process includes a number of hazardous materials, most of which are used to clean and purify the semiconductor surface. These include hydrochloric acid, sulfuric acid, nitric acid, hydrogen fluoride, 1,1,1-trichloroethane, and acetone.Workers face health risks associated with inhaling silicon dust. As solar becomes a more popular energy, the problem of disposing the hazardous waste becomes an additional challenge.
---