India achieves National Health Policy (NHP) Target for MMR
---
There has been a significant decline in the Maternal Mortality Ratio (MMR) in the country.
As per the Special Bulletin on MMR released by the Registrar General of India (RGI), the Maternal Mortality Ratio (MMR) of India has improved further by a spectacular 6 points and now stands at 97/ lakh live births.
As per the statistics derived from Sample Registration System (SRS), the country has witnessed a progressive reduction in MMR from 130 in 2014-2016, 122 in 2015-17, 113 in 2016-18, 103 in 2017-19 and to 97 in 2018-20 as depicted below: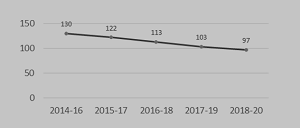 Progressive decline in the MMR ratio from 2013 -2020
The Maternal Mortality Ratio (MMR) is defined as the number of maternal deaths during a given time period per 100,000 live births.
India Achieves NHP Target of SDG
India has now accomplished the National Health Policy (NHP) target for MMR of less than 100/lakh live births and is on the right track to achieve the SDG target of MMR less than 70/ lakh live births by 2030.
Eight Leading States that met SDG Targets
Kerala (19)
Maharashtra (33)
Telangana (43)
Andhra Pradesh (45)
Tamil Nadu (54)
Jharkhand (56)
Gujarat (57)
Karnataka (69)
Responsible Initiatives
Since 2014, under the National Health Mission (NHM), India has made a concerted effort to provide accessible quality maternal and newborn health services and minimize preventable maternal deaths.
The National Health Mission has made significant investments to ensure provision of healthcare services, particularly for effective implementation of the maternal health programs to accomplish the specified MMR targets.
Government schemes such as "Janani Shishu Suraksha Karyakram" and "Janani Suraksha Yojana" have been modified and upgraded to more assured and respectful service delivery initiatives like Surakshit Matritva Aashwasan' (SUMAN).
Pradhan Mantri Surakshit Matritva Abhiyan (PMSMA) is particularly lauded for its focus on identifying high-risk pregnancies and facilitating their appropriate management. This had a significant impact on mitigating preventable mortality.
LaQshya and Midwifery initiatives concentrate on promoting quality care in a respectful and dignified manner ensuring choice of birthing to all pregnant women.
India's outstanding efforts in successfully lowering the MMR ratio provides an optimistic outlook on attaining SDG target of MMR less than 70 much before the stipulated time of 2030 and becoming known as a nation that provides respectful maternal care.
Sample Registration System Statistical Report 2020
---
In a significant milestone, India has achieved landmark achievement in further reduction of child mortality rates.
As per the Sample Registration System (SRS) Statistical Report 2020 released on 22nd September 2022 by Registrar General of India (RGI), the country has been witnessing a progressive reduction in IMR, U5MR and NMR since 2014 towards achieving the Sustainable Development Goals (SDG) targets by 2030.
| | | | |
| --- | --- | --- | --- |
| INDICATOR | SRS 2014 | SRS 2019 | SRS 2020 |
| Crude Birth Rate (CBR) | 21.0 | 19.7 | 19.5 |
| Total Fertility Rate | 2.3 | 2.1 | 2.0 |
| Early Neonatal Mortality Rate (ENMR) – 0- 7 days | 20 | 16 | 15 |
| Neonatal Mortality Rate (NMR) | 26 | 22 | 20 |
| Infant Mortality Rate (IMR) | 39 | 30 | 28 |
| Under 5 Mortality Rate (U5MR) | 45 | 35 | 32 |
Major Findings of SRS Report 2020
1. Under 5 Mortality Rate (U5MR)
The U5MR for the country has shown significant decline of 3 points (Annual Decline Rate: 8.6%) from 2019 (32 per 1000 live births in 2020 against 35 per 1000 live births in 2019).
It varies from 36 in rural areas to 21 in urban areas.
U5MR for Female is higher (33) than male (31). There has been a decline of 4 points in male U5MR and 3 points in female U5MR during the corresponding period.
Highest decline of U5MR is observed in the State of Uttar Pradesh (5 points) and Karnataka (5 points)
2. Infant Mortality Rate (IMR)
IMR has also registered 2-point decline to 28 per 1000 live births in 2020 from 30 per 1000 live births in 2019 (Annual Decline Rate: 6.7%).
The Rural-Urban difference has narrowed to 12 points (Urban 19, Rural-31).
No gender differential has observed in 2020 (Male -28, Female - 28).
3. Neonatal Mortality Rate (NMR)
NMR has also declined by 2 points from 22 per 1000 live births in 2019 to 20 per 1000 live births in 2020 (Annual Decline Rate: 9.1%).
It ranges from 12 in urban areas to 23 in rural areas.
4. Crude Birth Rate (CBR)
At the National level during 2020 stands at 19.5 exhibiting a decline of 0.2 points over 2019. Among the bigger States/UTs, the maximum CBR has been reported in Bihar (25.5) and the minimum in Kerala (13.2). There has been a decline of 1.3 points in the CBR for the country from 2015 to 2020. The corresponding decline in rural CBR is 1.0 points and in urban CBR 0.9 points.
5. Crude Death Rate (CDR)
CDR for the country is 6.0 in 2020. The maximum CDR has been reported for Chhattisgarh (7.9) and the minimum for Delhi (3.6). During the last five years, the decline in National CDR has been to the tune of 0.5 points. The corresponding decline in female CDR is 0.7 points whereas in male CDR it is 0.3 points.
6. Sex Ratio at Birth (SRB)
SRB for the country has gone up by 3 points to 907 in 2018-20 from 904 in 2017-19. Kerala has reported the highest Sex Ratio at Birth (974) while Uttarakhand, the lowest (844).
7. Total Fertility Rate (TFR)
TFR for the country has come down to 2.0 in 2020 from 2.1 in 2019. During 2020, Bihar has reported the highest TFR (3.0) while Delhi,Tamil,Nadu and West Bengal have reported the lowest TFR(1.4).
Itis noteworthy that the replacement level TFR, viz. 2.1, has been attained at the national level, along with Delhi (1.4), Tamil Nadu (1.4), West Bengal (1.4), Andhra Pradesh (1.5), Himachal Pradesh (1.5), Jammu & Kashmir (1.5), Kerala(1.5), Maharashtra (1.5), Punjab (1.5), Telangana (1.5), Karnataka (1.6), Odisha(1.8), Uttarakhand (1.8), Gujarat (2.0), Haryana (2.0) and Assam (2.1).
At present, the TFR of a rural woman is 2.2 at the National level, which is higher than that of an urban woman (having a TFR of 1.6). During 2015-2020, there has been a decline of 0.3 point in TFR at the National level. There has been decline of 0.3 point in rural and 0.2 point in urban during the corresponding period.
Mortality Indicators (India) : Key Findings of SRS 2020

Crude Death Rate

6.0

Percentage of infant deaths to total deaths

9.1

Percentage of deaths of less than one week to total infant deaths

53.3

Under-five Mortality Rate

32

Infant Mortality Rate

28

Neo-natal mortality rate

20

Early neo-natal mortality rate

15

Late neo-natal mortality rate

5

Post neo-natal mortality rate

8

Peri-natal Mortality Rate

18

Still Birth Rate

3
States that achieved SDG Targets in Two Parameters
NMR
Six (6) States/ UT have already attained SDG target of NMR (<=12 by 2030): Kerala (4), Delhi (9), Tamil Nadu (9), Maharashtra (11), Jammu & Kashmir (12) and Punjab (12).
U5MR
Eleven (11) States/UT have already attained SDGs target of U5MR (<=25 by 2030): Kerala (8), Tamil Nadu (13), Delhi (14), Maharashtra (18), J&K (17), Karnataka (21), Punjab (22), West Bengal (22), Telangana (23), Gujarat (24), and Himachal Pradesh (24).
First State Ranking Index for Implementation of the NFSA, 2013
---
On 5th July 2022, the Union Ministry of Consumer Affairs, Food and Public Distribution released the first State Ranking Index for implementation of the National Food Security Act, 2013.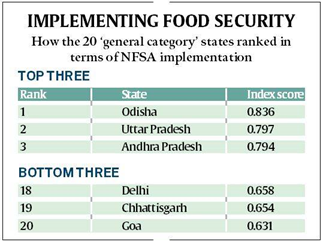 (Image Source: Indian Express)
Rankings
Big States and UTs: Among the 20 big states and Union Territories (UTs), Odisha topped the list while Goa came last.
Smaller States and UTs: Tripura ranked first and Ladakh came last among the 14 smaller states and UTs.
Special Category States: Among the special category states (the northeastern, Himalayan, and the Island states), Tripura, Himachal Pradesh and Sikkim obtained the top positions.
The states and UTs were ranked based on three parameters for the year 2022:
Coverage: The first measures "coverage of NFSA, rightful targeting, and implementation of all provisions under NFSA"
Delivery Platform: The second "analyzes the delivery platform while considering the allocation of foodgrains, their movement, and last-mile delivery to Fair Price Shops (FPS)".
Nutrition Initiatives: The third "focuses on nutrition initiatives of the department".
Overall, Odisha, Uttar Pradesh and Andhra Pradesh scored the highest and secured the top three positions in the Index. The states performed very well on all the parameters and indicators governing the implementation of NFSA through TPDS (targeted public distribution system).
Central Issue Prices (CIPs)
The NFSA provides a legal right to persons belonging to "eligible households" to receive foodgrains at subsidised price – rice at Rs 3/kg, wheat at Rs 2/kg and coarse grain at Re 1/kg — under the TPDS. These are called central issue prices (CIPs).
4th State Food Safety Index
---
On World Food Safety Day 2022 (7 June), Union Health Minister released Food Safety and Standards Authority of India's (FSSAI) 4th State Food Safety Index.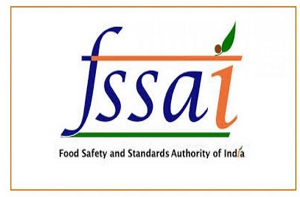 The State Food Safety Index has been released to measure the performance of states across five parameters of food safety: human resources and institutional data, compliance, food testing facility, training and capacity building and consumer empowerment.
The SFSI was started from 2018-19 with the aim of creating a competitive and positive change in the food safety ecosystem in the country. The index will help in providing safe and nutritious food to the people.
The Index aims at creating a competitive and positive change in India's food safety ecosystem.
States that showed significant improvement were felicitated.
Winning State/UTs based on the ranking for the year 2021-22 for their impressive performance across parameters:
Larger States: Tamil Nadu topped the list among larger states, followed by Gujarat and Maharashtra, in the State Food Safety Index awards.
Smaller States: Among smaller states, Goa was the winner, followed by Manipur and Sikkim.
Union Territories: Jammu and Kashmir emerged top followed by Delhi and Chandigarh.
States/UTs with significant improvement in ranking during last year :
Uttarakhand - in Large State Category
Tripura- in Small States Category
Ladakh in the UT category
Global Food Policy Report 2022 on 'Climate Change and Food Systems'
---
On 12th May 2022, the Global Food Policy Report 2022 on 'Climate Change and Food Systems' was released by the International Food Policy Research Institute (IFPRI).
The Report on Climate Change & its Effects
Climate change is a growing threat to our food systems, with impacts becoming increasingly evident.
Rising temperatures, changing precipitation patterns, and extreme weather events, among other effects, are already reducing agricultural yields and disrupting food supply chains.
By 2050, climate change is expected to put millions of people at risk of hunger, malnutrition, and poverty.
Major Findings on India
Temperature: As per the report, the average temperature across India is projected to rise by between 2.4°C and 4.4°C by 2100.
Heat Waves: Summer heat waves are projected to triple or quadruple by 2100 in India.
Risk of Hunger
The effects of climate change will put 9.06 crore Indians at risk of hunger in the next eight years.
By 2030, without climate change 7.39 crore Indians are at risk of hunger but when the climate change effects are factored in, the number goes up to 9.06 crore.
However, the same number will come down from 9.06 crore to 4.49 crore by 2050. Without climate change, it will be 4.5 crore.
Agricultural Production
In India, agricultural production data (1967–2016) for several crops show that average land productivity decreases as average temperatures increase, and this impact accelerates at higher levels of warming.
Projections show yields of India's crops falling by 1.8 to 6.6% by mid-century (2041–2060) and by 7.2 to 23.6% by the end-century (2061–2080) under a middle-of-the-road scenario for climate change.
Yield losses are projected to be higher in rainfed conditions, and yield losses in wheat and maize are projected to be higher than yield losses in rice.
'Code Red for Humanity'
This year's Global Food Policy Report on food systems transformation and climate change echoes the sombre warning issued by recent IPCC (Intergovernmental Panel on Climate Change) reports: as we continue to degrade the environment and push beyond our planetary boundaries, we are entering a 'Code Red for Humanity'.
Food systems are inseparably linked to this unprecedented crisis, which threatens the food security, nutrition, and health of billions of people.
Our food systems are not only severely impacted by climate change, requiring an urgent focus on adaption, but also play a role in causing about one-third of global greenhouse gas emissions, with two-thirds of that resulting from agriculture, forestry, and other land use.
Investing in food systems transformation is a key piece of the climate change puzzle, yet it is vastly underfunded, with only a small part of climate finance directed toward this goal.
Breed-Wise Report of Livestock and Poultry
---
On 12th May 2022, Union Minister of Fisheries, Animal Husbandry and Dairying Shri Parshottam Rupala released the Breed-Wise Report of Livestock and Poultry based on 20th Livestock Census.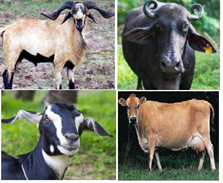 The breed-wise data collection was done along with 20th Livestock Census during the year 2019.
It was for the first time in the country that breed-wise data was collected by using tablet computers instead of paper mode which is indeed a unique attempt.
The livestock as well as poultry birds were counted according to their breeds as recognized by National Bureau of Animal Genetic Resources (NBAGR).
Need for Breed-wise Data
It is essential for the policy maker and researcher to ascertain the various breeds of livestock species so that the livestock species can be genetically upgraded for optimum achievement for its product and also for other purposes.
Major highlights of the Report
Coverage
The report has covered 184 recognized indigenous/exotic & crossbred breeds of 19 selected species that are registered by the NBAGR (National Bureau of Animal Genetic Resources). There are 41 recognized indigenous whereas 4 exotic/crossbred breeds of cattle covered in this report.
Cattles: The Exotic and Crossbred animal contribute nearly 26.5% of the total cattle population whereas 73.5% are Indigenous and Non-descript cattle. Crossbred Jersey has the highest share with 49.3% as compared to 39.3% of Crossbred Holstein Friesian (HF) in total Exotic/Crossbred cattle. Gir, Lakhimi and Sahiwal breeds have major contribution in total Indigenous Cattle.
Buffaloes: In Buffalo, the Murrah breed majorly contributes with 42.8% which is commonly found in UP and Rajasthan.
Sheep: In Sheep, there are 3 exotics and 26 indigenous breeds were found in the country. Among the pure exotic breeds, Corriedale breed majorly contributes with 17.3% and in the indigenous breeds the Nellore breed contribute the highest in the category with 20.0% share.
Goats: There are 28 indigenous breeds found in the country. The Black Bengal breed contributes the highest with 18.6%.
Pigs: In exotic/crossbred pigs, crossbred pig contributes 86.6% whereas Yorkshire contributes majorly with 8.4%. In indigenous pigs, Doom breed major contributes with 3.9%.
Horse & Ponies: The share of Marwari breed majorly contributes with 9.8%.
Donkeys: The share of Spiti breed contributes with 8.3%.
Camel: Bikaneri breed majorly contributes with 29.6%.
Poultry: desi fowl, Aseel breed majorly contribute in both backyard poultry and commercial poultry farm.
Progress from NFHS-4 (2015-16) to NFHS-5 (2019-21)
---
On 5th May 2022, Union Health Minister Mansukh Mandaviya released the National Report of the fifth round of National Family Health Survey (NFHS-5) at Gujarat's Vadodara.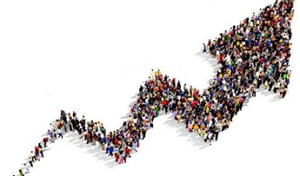 The NFHS-5 National Report lists progress from NFHS-4 (2015-16) to NFHS-5 (2019-21).
The main objective of successive rounds of the NFHS has been to provide reliable and comparable data relating to health and family welfare and other emerging areas in India.
Major Findings/ Progress in Specific Sectors
NFHS-5 shows an overall improvement in SDG indicators in all States/UTs, including fertility rates, institutional births, vaccination coverage among children and sanitation facilities, etc.
Total Fertility Rate (TFR)
The Total Fertility Rate (TFR), an average number of children per woman, has further declined from 2.2 to 2.0 at the national level between National Family Health Survey (NFHS) 4 and 5.
There are only five States in India which are above replacement level of fertility of 2.1 — Bihar (2.98), Meghalaya (2.91), Uttar Pradesh (2.35), Jharkhand (2.26) Manipur (2.17) — as per the national report of the NFHS-5.
Institutional Births
Institutional Births have increased substantially from 79 per cent to 89 per cent in India.
In rural areas, around 87 per cent births are delivered in Institutions while it is 94 percent in urban areas.
Immunization
In NFHS-5, more than three-fourths (77 per cent) children aged 12-23 months were fully immunized, compared with 62 per cent in NFHS-4.
Participation of Women in Decision Making
The participation of women in decision making is high, ranging from 80 per cent in Ladakh to 99 per cent in Nagaland and Mizoram.
Teenage Pregnancies
The Survey reports, it is down from 7.9% to 6.8%.
Financial Inclusion of Women
The prevalence of women having a bank or savings account that they use has increased from 53 to 79 per cent in the last 4 years.
Domestic Violence
Domestic violence is down from 31.2% in 2015-16 to 29.3% in 2019-21.
Clean Cooking Fuel and Improved Sanitation Facilities
Between NFHS-4 and NFHS-5, the use of clean cooking fuel and improved sanitation facilities, including a hand-washing facility with soap and water have improved considerably.
There has been a substantial increase in the proportion of households using improved sanitation facilities, which could be attributed to the Swatch Bharat Mission programme.
Underage Marriages
National Average: While the national average of underage marriages has come down, the rate has increased in Punjab, West Bengal, Manipur, Tripura and Assam, according to the fifth round of National Family Health Survey (NFHS), conducted between 2019 and 2021. According to NFHS-5, 23.3% women surveyed got married before attaining the legal age of 18 years, down from 26.8% reported in NFHS-4. The figure for underage marriage among men is 17.7% (NFHS-5) and 20.3% (NFHS-4).
State with Largest Jump in Underage Marriage:Tripura has seen the largest jump in marriages under the legal age of 18 years for women from 33.1% (NHFS-4, conducted 2015-1) to 40.1%, and from 16.2% to 20.4% among men.
State with Highest Rate of Underage Marriage: West Bengal, along with Bihar, remains one of the states with highest rate of underage marriages. In Bihar, while it has come down, that reduction is marginal: from 42.5% (NFHS-4) to 40.8% (NFHS-5) for women, and 35.3% to 30.5%, respectively, for men.
State/UT with big Improvement: Some of the biggest gains in improving legal marriage have been seen in Chhattisgarh, where underage marriages have come down from 21.3% to 12.1% among women and from 26.9% to 16.2% among men; Haryana (19.4% to 12.5% for women, and 23.9% to 16% for men); Madhya Pradesh (32.4% to 23.1% for women), Rajasthan (35.5% to 25.5% among women, 35.7% to 28.2% for men).
State/UT with low Underage Marriages: The lowest such incidents are in J&K, Lakshadweep, Ladakh, Himachal Pradesh, Goa, Nagaland, Kerala, Puducherry and Tamil Nadu, according to NHFS-5.
Overweight or Obesity: A Concern
Compared with NFHS-4, the prevalence of overweight or obesity has increased in most States/UTs in NFHS-5.
At the national level, it increased from 21% to 24% among women and 19% to 23% among men.
More than a third of women in Kerala, Andaman and Nicobar Islands, Andhra Pradesh, Goa, Sikkim, Manipur, Delhi, Tamil Nadu, Puducherry, Punjab, Chandigarh and Lakshadweep (34-46 %) are overweight or obese.
New Dimensions of NFHS 5 over NFHS 4
The scope of NFHS-5 is expanded in respect of earlier round of the survey (NFHS-4) by adding new dimensions such as death registration, pre-school education, expanded domains of child immunisation, components of micro-nutrients to children, menstrual hygiene, frequency of alcohol and tobacco use, additional components of non-communicable diseases, expanded age range for measuring hypertension and diabetes among all aged 15 years and above.
NFHS-6
The NFHS-6 is scheduled to be conducted during 2023-24. The government proposes to cover various new domain areas. These would include: COVID-19 hospitalization and distress financing, COVID-19 vaccinations, Director Benefit Transfers (DBT) under various welfare schemes initiated by GoI, Migration, Utilization of health services Health and wellness centre, health insurance/ health financing, digital literacy, counselling on family planning after abortion and incentives under new methods of family planning, quality of family planning programme, menstrual hygiene, marital choice, visit by community health workers for health awareness and needs, supplementary nutrition from the Anganwadi/ ICDS center while breastfeeding, blood transfusion (month and year), financial inclusion among women, knowledge of anaemia, Hepatitis B &C, Syphilis, etc.
First 'District Good Governance Index' Launched for Jammu & Kashmir
---
On 22 January 2022, India's first "District Good Governance Index", was released in Jammu.
It is prepared by Department of Administrative Reforms and Public Grievances (DARPG) in collaboration with Government of Jammu & Kashmir.
Earlier, the National Good Governance Index was released on December 25, 2021 where Jammu and Kashmir had registered an increase of 3.7 percent in Good Governance Indicators over the 2019 to 2021 period.
The Index comprised performance under 10 governance sectors having 58 indicators with 116 data points.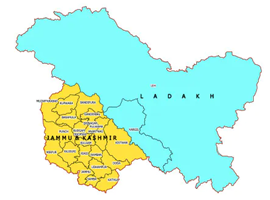 Some of the key highlights of the results the DGGI
In Agriculture and Allied Sector – Universal coverage has been achieved in Kisan Credit Card scheme, Soil Health Card Scheme and Animal Vaccination. Most Districts of Jammu & Kashmir witnessed growth of Food Grain Production, Horticulture produce, Milk and Meat production, poultry production, agriculture credit.
Commerce and Industry Sector – improvement is seen in GST registration, MSME units registered online, Credit to Handicrafts and Credit for Self-Employment. There is a 109 percent increase in credit to handicrafts in 2019-2021 period.
Human Resources Development Sector – The percentage of Schools with Drinking Water, Separate Toilets and Electricity Facilities have shown an increase as also the percentage of schools with access to computers and number of children served mid-day meals. In 10 districts 100 percent skill trainings have been imparted to registered students.
Public Health Sector – Full Immunization represents a significant success story, percentage of PHC/ Sub-Centers converted to Health & Wellness Centers, proportion of Anganwadis with own buildings have shown improvements.
Public Infrastructure and Utilities Sector – Housing for all scheme indicates more than 50 percent of sanctioned houses being grounded in 12 districts, Ganderbal and Srinagar achieving 100 percent access to safe drinking water, 18 districts achieving 100 percent access to sanitation facilities, improvements in households electrified and construction of all-weather roads.
Social Welfare and Development Sector – 80 percent Aadhar seeding of ration cards represents a major milestone.
Financial Inclusion Sector – Financial inclusion under Jan Dhan Yojana has achieved universal coverage, financial support under self-employment schemes has also registered double digit growth.
Judicial and Public Safety Sector – disposal of court cases has gone up significantly.
Citizen Centric Governance Sector – tremendous momentum in government offices converted to e-Office, almost 100 percent progress in grievance redressal and significant increases in government services provided online.
Other Findings
In the composite ranking of the first ever District Good Governance Index (DGGI), Jammu district has emerged at the top, followed by districts of Doda, Samba, Pulwama and Srinagar in the Union Territory of Jammu and Kashmir.
Under individual categories, Kishtwar district in Jammu region has been rated top in agriculture sector, Jammu in two sectors of C&I and Citizen Centric Governance, Pulwama in HRD, Reasi in Public Health, Srinagar in Public Infrastructure, Ramban in Social Welfare, Ganderbal in Financial Inclusion, Doda in Judicial and Public Safety and Shopian in Environment.
Fourth Edition of State Health Index
---
On 27th December 2021, NITI Aayog has released the fourth edition of the State Health Index for 2019–20.
The report, titled "Healthy States, Progressive India", ranks states and Union Territories on their year-on-year incremental performance in health outcomes as well as their overall status.
Round IV of the report focuses on measuring and highlighting the overall performance and incremental improvement of states and UTs over the period 2018–19 to 2019–20.
The report has been developed by NITI Aayog, with technical assistance from the World Bank, and in close consultation with the Ministry of Health and Family Welfare (MoHFW).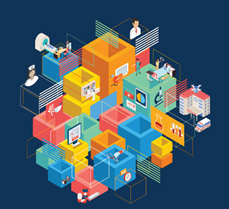 About the Index
The State Health Index is annual tool to assess the performance of states and UTs. It is a weighted composite index based on 24 indicators grouped under the domains of 'Health Outcomes', 'Governance and Information', and 'Key Inputs/Processes'. Each domain has been assigned weights based on its importance with higher score for outcome indicators.
To ensure comparison among similar entities, the ranking is categorized as 'Larger States', 'Smaller States' and 'Union Territories'.
Larger States: Among the 'Larger States', in terms of annual incremental performance, Uttar Pradesh, Assam and Telangana are the top three ranking states.
Smaller States: Among 'Smaller States', Mizoram and Meghalaya registered the maximum annual incremental progress.
UTs: Among UTs, Delhi, followed by Jammu and Kashmir, showed the best incremental performance.
Overall Ranking
On overall ranking based on the composite index score in 2019–20, the top-ranking states were:
Kerala and Tamil Nadu among the 'Larger States'
Mizoram and Tripura among the 'Smaller States', and
DH&DD and Chandigarh among the UTs.
Good Governance Index 2021
---
On 25th December, 2021, the union government released the Good Governance Index 2020-21. The index has been prepared by Department of Administrative Reforms and Public Grievances (DARPG), Government of India.
About the Index
The Good Governance Index 2021 (GGI) covers 10 sectors and 58 indicators. It is a comprehensive and implementable framework that helps in assessing the status of governance across states and union territories, and enables ranking of states or districts.
GGI is prepared with the objective of creating a tool, which can be used uniformly across the States & UTs to assess the impact of the interventions taken up by the Central and State Governments.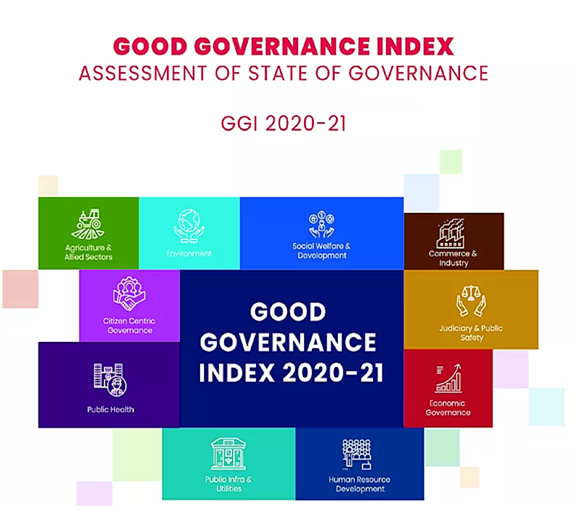 Key Highlights
Gujarat, Maharashtra and Goa top the list.
In this year's index, 20 states have improved their composite 'Good Governance Index' (GGI) scores.
Gujarat saw an increase of 12% while Goa registered around 25% increase on indicators recorded by these states as compared to 2019.
Uttar Pradesh has secured the top position in commerce & industry sector.
Uttar Pradesh has also improved in social welfare & development and judiciary & public safety sectors, besides in citizen-centric governance parameters.
Jammu & Kashmir recorded a 3.7% improvement in GGI indicators. The UT performed strongly in commerce & industry sector.
In the Northeast and Hill States category, Mizoram performed strongly in commerce and industry, public health, human resource development and economic governance.
In the Union Territory category, Delhi performed the best.
First Multidimensional Poverty Index (MPI) of India
---
NITI Aayog has released the first-ever Multi-dimensional Poverty Index (MPI) of India.
This baseline report of the national MPI measure is based on the reference period of 2015-16 of the National Family Health Survey (NFHS).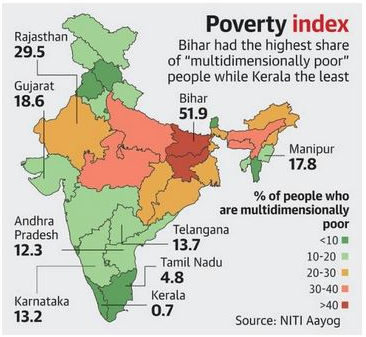 Objective
The MPI seeks to measure poverty across its multiple dimensions and in effect complements existing poverty statistics based on per capita consumption expenditure.
Dimensions & Indicators
The Index is based on three equally weighted dimensions – health, education, and standard of living – which in turn are represented by 12 indicators such as nutrition, school attendance, years of schooling, drinking water, sanitation, housing, bank accounts among others.
The MPI uses the globally accepted methodology developed by the Oxford Poverty and Human Development Initiative (OPHI) and the United Nations Development Programme (UNDP). The dimensions of the index have proven to help identify and achieve targeted policy interventions.
Key Findings
Overall, 25% of the population in India is Multi-dimensionally poor.
Performance of States/UTs
Highest Poverty
States: Bihar has the highest proportion of people, at 51.91 per cent of the state's population, who are multi-dimensionally poor, followed by Jharkhand at 42.16 per cent and Uttar Pradesh at 37.79 per cent.
UTs: Among the Union Territories (UTs), Dadra and Nagar Haveli (27.36 per cent), Jammu & Kashmir, and Ladakh (12.58), Daman & Diu (6.82 per cent) and Chandigarh (5.97 per cent), have emerged as the poorest UTs in India.
Lowest Poverty
States: Kerala, Goa, and Sikkim have the lowest percentage of population being multi-dimensionally poor at 0.71 per cent, 3.76 per cent and 3.82 per cent, respectively.
UTs: The proportion of poor in Puducherry at 1.72 per cent is the lowest among the Union Territories, followed by Lakshadweep at 1.82 per cent, Andaman & Nicobar Islands at 4.30 per cent and Delhi at 4.79 per cent.
Global Multidimensional Poverty Index 2021
According to Global MPI 2021, released recently by the United Nations Development Programme (UNDP) and Oxford Poverty & Human Development Initiative (OPHI), India's rank is 66 out of 109 countries.
The Index Uses Three Dimensions and Ten Indicators:
Education: Years of schooling and child enrollment
Health: Child mortality and nutrition
Standard of Living: Electricity, flooring, drinking water, sanitation, cooking fuel and assets
Major Findings on India
In India five out of six multi-dimensionally poor people are from lower tribes or castes (ST-9.4%; SC-33.3%; and OBC- 27.2%).
Key Findings of NFHS-5 Phase II
---
After NFHS-5 in respect of 22 States & UTs covered in Phase-I (released in December, 2020), the Phase II report was released recently for India and 14 States/UTs (clubbed under Phase-II) of the 2019-21 National Family Health Survey (NFHS-5).
The States and UTs which were surveyed in the Phase-II are Arunachal Pradesh, Chandigarh, Chhattisgarh, Haryana, Jharkhand, Madhya Pradesh, NCT of Delhi, Odisha, Puducherry, Punjab, Rajasthan, Tamil Nadu, Uttar Pradesh and Uttarakhand.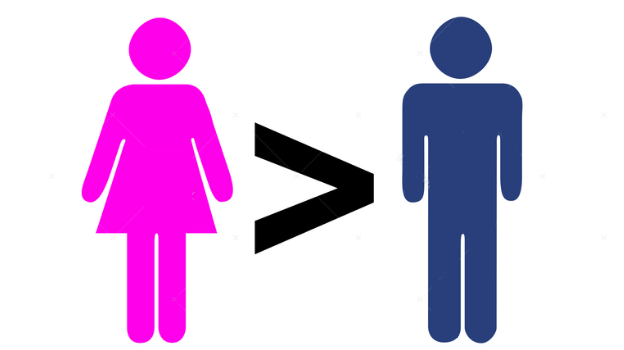 The key results from India and Phase-II States/UTs NFHS-5 Factsheet
More Women than Men in India for the 1st Time
India now has 1,020 women for every 1000 men. The numbers indicate that India can no longer be called a country of "missing women", a phrase first used by Nobel Prize winning economist Amartya Sen in a 1990 essay in the New York Review of Books. Back then, there were 927 women per 1,000 men in India. According to NFHS-3, conducted in 2005-06, the ratio was equal, 1000: 1000; it went down to 991:1000 in 2015-16 in NFHS-4. This is the first time, in any NFHS or Census, that the sex ratio is skewed in favour of women.
Gender Ratio at Birth - Still a Concern
The gender ratio at birth for children born in the last five years is still 929, which suggests that son-preference, in its various macabre forms, still persists, but the sex ratio is a significant milestone achieved on the back of policies aimed to curb sex selection practices that were once rampant and female infanticide, and on the fact that women in India tend to live longer than men.
Other Findings
The Total Fertility Rates (TFR) - an average number of children per women has further declined from 2.2 to 2.0 at the national level and all 14States/UT's ranging from 1.4 in Chandigarh to 2.4 in Uttar Pradesh. All Phase-II States have achieved replacement level of fertility (2.1) except Madhya Pradesh, Rajasthan, Jharkhand and Uttar Pradesh.
Overall Contraceptive Prevalence Rate (CPR) has increased substantially from 54% to 67% at all-India level and in almost all Phase-II States/UTs with an exception of Punjab. Use of modern methods of contraceptives has also increased in almost all States/UTs.
Unmet needs of Family Planning - have witnessed a significant decline from13 per cent to 9 per cent at all-India level and in most of the Phase-II States/UTs. The unmet need for spacing which remained a major issue in India in the past has come down to less than 10 per cent in all the States except Jharkhand (12%), Arunachal Pradesh (13%) and Uttar Pradesh (13%).
Full Immunization Drive among Children aged 12-23 months has recorded substantial improvement from 62 per cent to 76 per cent at all-India level.11out of 14 States/UTs has more than three-fourth of children aged 12-23 months with fully immunization and it is highest (90%) for Odisha.
Institutional Births: Increased substantially from 79 per cent to 89 percent at all-India Level. Institutional delivery is 100 per cent in Puducherry and Tamil Nadu and more than 90 per cent in 7 States/UTs out of 12 Phase II States/UTs.
C-section: Along with an increase in institutional births, there has also been a substantial increase in C-section deliveries in many States/UTs especially in private health facilities.
Child Nutrition: Improved
Stunting: Declined from 38 per cent to 36 per cent
Wasting: Declined from 21 per cent to 19 per cent
Underweight: Declined from 36 per cent to 32 percent
Breastfeeding: Improved
Exclusive breastfeeding to children under age 6 months has shown an improvement in all-India level from 55 percent in 2015-16 to 64 per cent in 2019-21. All the phase-II States/UTs are also showing a considerable progress.
Anaemia is still a Concern
Among children and women it continues to be a cause of concern. More than half of the children and women (including pregnant women) are anemic in all the phase-II States/UTs and all-India level compared to NFHS4, in spite of substantial increase in the composition of iron folic acid (IFA) tablets by pregnant women for 180 days or more.
SDG Urban Index and Dashboard 2021–22
---
On 23 November 2021, NITI Aayog released the inaugural SDG Urban Index and Dashboard 2021–22.
It is another step of NITI Aayog towards localizing the Sustainable Development Goals (SDGs) and instituting robust SDG progress monitoring systems at the national, State/UT, and local levels.
The index and dashboard are a result of the NITI Aayog-GIZ and BMZ collaboration focused on driving SDG localization in our cities, under the umbrella of Indo-German Development Cooperation.
Total 56 urban areas were considered for computation where Shimla topped the Index followed by Coimbatore and Chandigarh.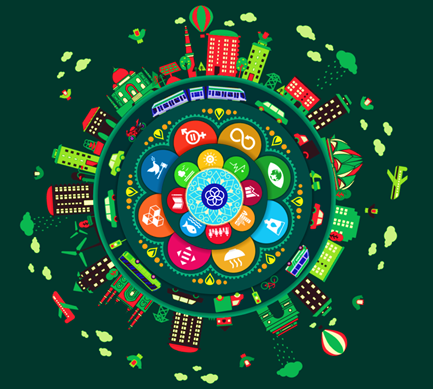 Why this Index?
To achieve 2030 Agenda
With one-third of the journey towards achieving the 2030 Agenda behind us, measuring progress on the SDG in urban areas is critical.
NITI Aayog seeks to empower local administrations to adopt a measurement-based approach to decision making.
Only if the SDG agenda is adopted by the last mile stakeholders can we hope to achieve the global 2030 Agenda.
The SDG Urban Index is one more step towards localising the SDGs further.
Benefits
The index and dashboard will further strengthen SDG localization and institute robust SDG monitoring at the city level.
It highlights the strengths and gaps of ULB-level data, monitoring, and reporting systems.
Tools such as this index and dashboard will contribute to the creation of an ecosystem in which all stakeholders will be equipped to adopt and implement data-driven decision making.
This transformative change is quite essential, given the increasing prominence of our cities and urban areas in charting the future of development in India.
Methodology
The statistical methodology for the SDG Urban Index is drawn from the globally accepted methodology developed by the Sustainable Development Solutions Network (SDSN).
Indicators
A comprehensive list of 77 indicators, covering 46 global SDG targets across 15 SDGs, are used in the index.
Exclusion
SDG 14 (life below water) has not been included as it is relevant for only coastal areas, which are only a few of the selected cities.
SDG 15: Progress under SDG 15 (life on land) has been measured using two indicators they have not been used in estimating the scores, owing to lack of adequate coverage.
SDG 17 (partnerships for the goals) has been excluded as the progress of its targets are monitored at the national level.
Ranking Scale & Classification of Urban Areas
The SDG Urban Index and Dashboard ranks 56 urban areas on 77 SDG indicators across 46 targets of the SDG framework.
For each SDG, the urban areas are ranked on a scale of 0-100.
A score of 100 implies that the urban area has achieved the targets set for 2030
A score of 0 implies that it is the farthest from achieving the targets among the selected urban areas.
Overall or composite urban area scores are then generated from the Goal-wise scores to measure aggregate performance of the urban area.
Urban areas have been classified as below based on their composite score:
Aspirant: 0–49
Performer: 50–64
Front-Runner: 65–99
Achiever: 100
Score-wise Top & Bottom 10 Urban Areas
Top 10 Urban Areas

Urban Area
State/UT
Composite Score
Shimla
Himachal Pradesh
75.50
Coimbatore
Tamil Nadu
73.29
Chandigarh
Chandigarh
72.36
Thiruvananthapuram
Kerala
72.36
Kochi
Kerala
72.29
Panaji
Goa
71.86
Pune
Maharashtra
71.21
Tiruchirapalli
Tamil Nadu
70.00
Ahmedabad
Gujarat
69.79
Nagpur
Maharashtra
69.79
Bottom 10 Urban Areas
Urban Area
State/UT
Composite Score
Faridabad
Haryana

58.57

Kolkata
West Bengal
58.5
Agra
Uttar Pradesh
58.21

Kohima

Nagaland
58.07
Jodhpur
Rajasthan
58
Patna
Bihar
57.29
Guwahati
Assam
55.79
Itanagar
Arunachal Pradesh
55.29
Meerut
Uttar Pradesh
54.64
Dhanbad
Jharkhand
52.43
Some Major Goal-wise Findings
Sex Ratio at Birth: 19 out of 56 Urban Areas have a sex ratio at birth greater than or equal to 950.
Institutional Delivery: At least 9 in 10 births are institutional for 37 out of 56 urban areas.
Accidental Deaths: 0.26 accidental deaths per 1,00,000 population have occurred due to forces of nature across 44 urban areas in 2019. India value is 0.61 per 1,00,000 population.
Skill Development Centres: 83.92% of 56 Urban Areas have incubation/skill development centres.
Skill Training: 13 out of 54 Urban Areas have greater than 50% trainees placed out of total number of people provided skill training.
Per Capita Hazardous Waste Generation: 20 Kg per capita hazardous waste is generated on an average across 50 urban areas. India value is 8 Kg per capita per year.
Crime against Senior Citizen: The average rate of crime against senior citizen is 38.2 per 1,00,000 population across 54 urban areas. India value is 26.7 per 1,00,000 population.
Crime against SCs: Average rate of crime against SCs per 1,00,000 population is 25.69 across 54 urban areas. India value is 22.8 per 1,00,000 population.
Municipal Solid Waste: 21 out of 56 Urban Areas treat 100% of their generted Municipal solid waste.
Pupil-Teacher Ratio: 96.4% of 56 Urban Areas have a pupil-teacher ratio at the secondary level of less than 30.
Clean Cooking Fuel: At least 9 in 10 are using clean cooking fuel in 31 out of 56 Urban Areas.
Coverage of Health Insurance: 16% of 56 Urban areas have more than 50% households with at least 1 usual member covered by health Insurance/scheme.
Prevalence of Anaemia: 55 out of 56 urban areas have greater than 25% anaemia prevalence among women aged 15-49 years.
Sanitation: At least 9 in 10 households have access to improved sanitation facilities in 35 out of 56 urban areas.
Goal-wise Top Performing Urban Areas
| | | |
| --- | --- | --- |
| SDG | Goal | Top Performer |
| 1 | No Poverty | Coimbatore |
| 2 | Zero Hunger | Kochi |
| 3 | Good Health and Well-being | Shimla |
| 4 | Quality Education | Tiruvanantapuram |
| 5 | Gender Equality | Kochi |
| 6 | Clean Water and Sanitation | Bhopal |
| 7 | Affordable and Clean Energy | Shimla |
| 8 | Decent Work and Economic Growth | Bengaluru |
| 9 | Industry, Innovation and Infrastructure | Surat |
| 10 | Reduced Inequality | Amritsar |
| 11 | Sustainable Cities and Communities | Nashik |
| 12 | Sustainable Consumption & Production | Agra, Ahmedabad, Bengaluru, Faridabad, Ghaziabad, Guwahati, Gwalior, Kanpur, Patna, Prayagraj,Rajkot, Shimla, Varanasi |
| 13 | Climate Action | Aizawl, Kochi Shillong, Shimla, Tiruvanantapuram |
| 16 | Peace, Justice and Strong Institutions | Panaji |
All India Survey on Domestic Workers
---
On 22nd November 2021, Union Minister for Labour and Employment, Shri Bhupender Yadav flagged off the first ever All India Survey on Domestic Workers.

It will be conducted by Labour Bureau, Chandigarh.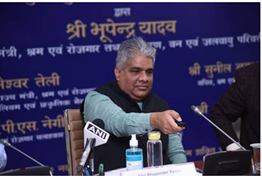 (Image Source: PIB)

Need for this Survey
Data Deficiency: Though domestic workers (DWs) constitute a significant portion of total employment in the informal sector, there is a dearth of data on the magnitude and prevailing employment conditions. As per latest data on the e-Shram portal, around 8.8 per cent of registered 8.56 crore informal sector workers fall in the domestic worker (DW) category.
Main Objectives
Estimate the number/proportion of DWs at National and State level.
Household Estimates of Live-in/ Live-out DWs.
Average number of DWs engaged by different types of households.
Broad Parameters for Data Collection
Household Characteristics: HH size, Religion, Social Group, Usual Monthly Consumption Expenditure, Nature of Dwelling unit.
Demographic Characteristics: Name, Age, Relation to Head, Marital Status, General Education Level, Usual Principal Activity Status, Subsidiary Activity Status and Status of DWs.
Information on Employer: HHs is also collected such as their preferences of DW regarding Gender and marital status, mode of payment of wages, number of days worked, mode of engagement, whether DW services were availed during ii COVID-19 pandemic, medical support given to DWs.
Other Information: It also collects information on DWs such as their Age of entry, Social Group, Migrant status, Vocational Training/Education, Number of HHs served by DW, activities performed by them, and number of days worked, Duration of work, Type of remuneration and its frequency, Type of contract, Distance travelled, Engagement as DW before and after COVID-19 pandemic and its effect on wages and job, living conditions and social security benefits received.
Scope of the Survey
All India States/UTs of India covered are 37 and Districts covered are742.
Unit of Enumeration is Villages as per Census 2011 and Urban Blocks as per latest phase of UFS.
At the all-India level, a total number of 12766 First Stage Units (FSUs) i.e., 6190 villages and 6576 UFS blocks will be covered in the survey.
1,50,000 Households i.e., the Ultimate Stage Units (USU) will be covered.
Healthcare Equity in Urban India
---
Recently, a report "Healthcare equity in urban India" was released by Azim Premji University in collaboration with 17 regional NGOs across India.
The report explored health vulnerabilities and inequalities in cities in India. It also looked at the availability, accessibility and cost of healthcare facilities, and possibilities in future-proofing services in the next decade.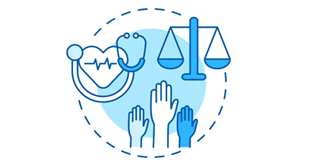 (Image Source: greenough.biz)

Findings
Rising Urban Population: A third of India's population lives in urban areas, with this segment seeing a rapid growth from about 18% (1960) to 28.53% (2001) and 34% (in 2019).
Urban Poor: Close to 30% of people living in urban areas are poor.
Life Expectancy: Among the poorest, life expectancy is lower by 9.1 years (men) and 6.2 years (women) from the corresponding figures for the richest in urban areas.
Urban Health Governance: Besides disproportionate disease burden on the poor, there is chaotic urban health governance - the multiplicity of healthcare providers both within and outside the Government without coordination are challenges to urban health governance.
Financial Burden: There is a heavy financial burden on the poor and less investment in healthcare by urban local bodies.
Recommendation
Strengthening community participation and governance;
Building a comprehensive and dynamic database on the health and nutrition status, including comorbidities of the diverse, vulnerable populations;
Strengthening healthcare provisioning through the National Urban Health Mission, especially for primary healthcare services; and putting in place policy measures to reduce the financial burden of the poor.
Better mechanism for coordinated public healthcare services and better governed private healthcare institutions as urbanisation is happening rapidly, the number of the urban poor is only expected to increase.
ASER 2021: Annual Status of Education Report (Rural)
---
On 17th November 2021, the 16th Annual Status of Education Report (ASER) 2021 (Rural) was released by Pratham foundation, an innovative learning organization created to improve the quality of education.
The report was prepared on the basis of the telephonic survey conducted in rural areas of 581 districts across 25 states and three union territories between September and October. As many as 76,706 households, 7,299 schools in 17,184 villages across India were covered in the survey.
ASER reports on the schooling status of children in the 5-16 age group across rural India and their ability to do basic reading and arithmetic tasks.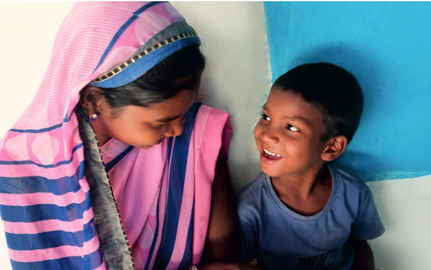 Aim of the Survey
The survey was aimed at finding out how children in the age group of 5-16 studied at home since the onset of the pandemic and the challenges that the schools and households now face as schools reopen across states.
The ASER 2021 Survey explored the following areas:
Children's Enrollment
Paid Tuition Classes
Access to Smartphones
Learning Support at Home
Access to and Availability of Learning Materials
Additional areas such as engagement with learning activities, and challenges of remote learning
School Survey
Important Findings
Enrollment in Govt. Schools
There has been an overall increase in the proportion of children enrolled in govt schools between 2018 and 2020 i.e. from 64.3% to 65.8%. However, in the year 2021, the enrollment suddenly went up to 70.3%. This was mainly due to:

Financial distress caused by the pandemic
Free facilities available at the government schools
Private schools' failure to conduct online classes
Migration during the lockdown

The report pointed out that the maximum increase in government schools has been registered in Uttar Pradesh (13.2 per cent), followed by Kerala (11.9 per cent).
Enrollment in Pvt. Schools: The enrolment rate in private schools has however gone down from last year. In 2020, the enrolment rate was 28.8% and in 2021 the enrolment rate went down to 24.4%.
Availability/Access to Smartphones
Availability of smartphones increased from 36.5% in 2018 to 67.6% in 2021.
More children in private schools had smartphone at home (79%) compared to government school going children (63.7%).
Although over two thirds of all enrolled children have a smartphone at home, just over a quarter of these have full access to it for their studies (27%), while close to half have partial access (47%) and the remaining quarter have no access at all (26.1%).
By Grade: Children in higher classes having more access to a smartphone as compared to children in lower grades. For example, 39.3% children in Std I-II have no access to a smartphone despite having one at home, as opposed to 17% children in Std IX or higher.
Parent's Education & Smartphone
Household economic status (proxied here by parents' education level) affects smartphone availability. As parents' education level increases, the likelihood that the household has a smartphone also increases: in 2021, over 80% of children with parents who had studied at least till Std IX had a smartphone available at home, as compared to just over 50% children whose parents had studied till Std V or less.
Notably, though, even among children with parents in the 'low' education category, over a quarter of households had bought a new smartphone for their children's studies since the lockdown began in March 2020.
Tuition
The proportion of children taking tuition has increased from 2018 to 2021, regardless of grade, school type, or sex. Currently, almost 40% children take paid private tuition classes.
The largest increases in the proportion of children taking tuition are seen among children from the most disadvantaged households.
Learning Support at Home
The proportion of enrolled children who receive learning support at home has decreased by almost 8 percentage points for both government and private school going children since 2020, with the sharpest drop visible among children in higher grades. Decreasing family involvement is driven by school reopening, with children who had returned to school receiving less help at home than those whose schools remained closed.The reduction in help with studies is driven largely by less support from fathers.
Help at home is also related to parents' education level. While close to 80% children with parents in the'high'education category received help at home, this proportion is under 50% for children whose parents have studied up to Std V or less.
Learning Materials available for Children
Almost all enrolled children have textbooks for their current grade (91.9%). This proportion has increased over the last year, for children enrolled in both government and private schools.
Swachh Survekshan 2022
---
On 27th September 2021, the Ministry of Housing & Urban Affairs (MoHUA) launched the seventh consecutive edition of Swachh Survekshan (SS), the world's largest urban cleanliness survey conducted by Swachh Bharat Mission-Urban (SBM-U).


Source: PIB
Highlights
'People First': Designed with 'People First' as its driving philosophy, Swachh Survekshan 2022 is curated towards capturing the initiatives of cities for the overall welfare and well-being of frontline sanitation workers.
Priority to Voices of Senior Citizens and Young Adults: The survey will also give priority to the voices of senior citizens and young adults alike and reinforce their participation towards upholding the cleanliness of urban India.
Specific Indicators: SS 2022 has incorporated specific indicators that drive cities to improve working conditions and livelihood opportunities for frontline soldiers in urban India's sanitation journey.
Citizen Ownership of Heritage Spots for Cleanliness: The survey is set to protect India's ancient legacy and culture by nudging citizens to take ownership and initiative to clean urban India's monuments and heritage spots.
Major Changes Introduced
Two Population Categories: This year's Survekshan is committed to creating a level playing field for smaller cities by introducing two population categories under 15K and between 15-25K.
District Ranking: To further expand the Survekshan footprint, district rankings have been introduced for the first time.
100 % Wards Sampling: The scope of the survey has been expanded to now cover 100% wards for sampling, as compared to 40% in previous years.
Number of Assessors Doubled: In order to seamlessly carry out this ambitious exercise, SS 2022 will see more than twice the number of assessors deployed last year for the on-field assessment.
Improved Technological Intervention: In keeping with vision of a Digital India, the upcoming edition of Survekshan shall usher in improved technological interventions such as digital tracking of documents, geo-tagging of sanitation and waste management of facilities for better efficiency, and QR code-based citizens' feedback for increased people outreach.
Through these multi-faceted initiatives, the SS 2022 framework will propel the Mission towards a circular economy approach through optimum resource recovery.
State Food Safety Index 2020-21
---
The third State Food Safety Index was released on 20th September 2021.
The Food Safety and Standards Authority of India (FSSAI) releases the State Food Safety Index annually based on the overall performance on food safety indices.
The first such report was released on World Food Safety Day on June 7, 2019.
FSSAI's State Food Safety Index (SFSI) measures the performance of States on five parameters of food safety:

Human Resources and Institutional Data (20% weightage)
Compliance (30% weightage)
Food Testing – Infrastructure and Surveillance (20% weightage)
Training & Capacity Building (105 weightage)
Consumer Empowerment (20% weightage)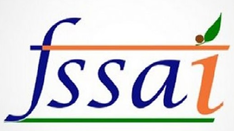 Source: Food Safety and Standards Authority of India

Rankings (Top 3) and at the Bottom

Large States

Gujarat
Kerala
Tamil Nadu

At the Bottom: Bihar

Small States

Goa
Meghalaya
Manipur

At the Bottom: Mizoram

UTs

J&K
Andaman and Nicobar Islands
Delhi

At the Bottom: Lakshadweep
---