National Bio Energy Programme
---
The Ministry of New and Renewable Energy (MNRE), Government of India has notified the National Bioenergy Programme on November 2, 2022.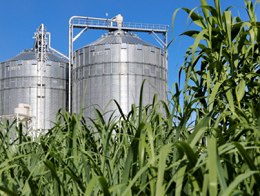 MNRE has continued the National Bioenergy Programme for the period from FY 2021-22 to 2025-26.
The Programme has been recommended for implementation in two Phases.
The Phase-I of the Programme has been approved with a budget outlay of Rs. 858 crore.
The National Bioenergy Programme will comprise of the following sub-schemes:
Waste to Energy Programme (Programme on Energy from Urban, Industrial and Agricultural Wastes /Residues) to support setting up of large Biogas, BioCNG and Power plants (excluding MSW to Power projects).
Biomass Programme (Scheme to Support Manufacturing of Briquettes & Pellets and Promotion of Biomass (non-bagasse) based cogeneration in Industries) to support setting up of pellets and briquettes for use in power generation and non-bagasse based power generation projects.
Biogas Programme to support setting up of family and medium size Biogas in rural areas.
MNRE & Bioenergy
To utilize huge surplus biomass, cattle dung, industrial and urban bio-waste available in the country for recovery of energy, the MNRE has been promoting bioenergy in India since 1980s.
One major support extended by MNRE has been Central Financial Assistance provided for setting up of Bioenergy projects such as Biogas, BioCNG, Power from urban, Industrial and Agricultural Waste / Residues for reducing their capital cost/ interest on loan therefore increase project viability.
EU-India Green Hydrogen Forum
---
Recently, European Commissioner for Energy and India's Minister for Power and Renewable Energy inaugurated the first EU-India Green Hydrogen Forum.
The event was organized jointly by the Delegation of the European Union and the Ministry of New and Renewable Energy, in close cooperation with the Confederation of Indian Industry (CII) and Hydrogen Europe.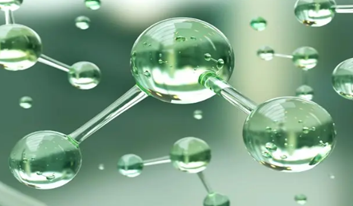 (Image Source: RE Global)

Context
The EU and India have a strong common interest in green hydrogen, from its energy security aspects to developing secure supply chains and competitive, rules-based markets.
The EU and India have set ambitious programmes and targets for wider adoption of green hydrogen. While India announced its National Hydrogen Mission last year, the EU launched the European Hydrogen Strategy in 2020.
India is a key strategic partner for the EU in energy and sustainable hydrogen.
The Forum
The Forum will serve as a platform to exchange best practices, policy frameworks and production and application technologies for renewable hydrogen as well as opportunities for EU-India cooperation in this area.
The forum will also delve into the potential for international hydrogen trade, the role of international standards, including sustainable transportation, the legal requirements for the certification of renewable hydrogen and research and innovation.
The European Union said it would be keen to explore with financing partners the possibility of building a pipeline of hydrogen projects in India, leveraging private sector investments in innovative technology under the framework of EU Global Gateway initiative.
Battery Waste Management Rules, 2022
---
On 24th August 2022, the Ministry of Environment, Forest and Climate Change, Government of India published the Battery Waste Management Rules, 2022 to ensure environmentally sound management of waste batteries.
New rules will replace Batteries (Management and Handling) Rules, 2001.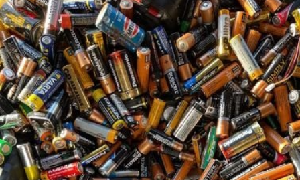 Finer Points of the New Rules
Coverage
The rules cover all types of batteries, viz. Electric Vehicle batteries, portable batteries, automotive batteries and industrial batteries.
Extended Producer Responsibility
The rules function based on the concept of Extended Producer Responsibility (EPR) where the producers (including importers) of batteries are responsible for collection and recycling/refurbishment of waste batteries and use of recovered materials from wastes into new batteries.
EPR mandates that all waste batteries to be collected and sent for recycling/refurbishment, and it prohibits disposal in landfills and incineration.
To meet the EPR obligations, producers may engage themselves or authorise any other entity for collection, recycling or refurbishment of waste batteries.
The rules will enable setting up a mechanism and centralized online portal for exchange of EPR certificates between producers and recyclers/refurbishers to fulfil the obligations of producers.
Promotes New Industries
The rules promote setting up of new industries and entrepreneurship in collection and recycling/refurbishment of waste batteries.
Mandating the minimum percentage of recovery of materials from waste batteries under the rules will bring new technologies and investment in recycling and refurbishment industry and create new business opportunities.
Saving Precious Natural Resources
Prescribing the use of certain amount of recycled materials in making of new batteries will reduce the dependency on new raw materials and save natural resources.
Implementation and Compliance
Online registration & reporting, auditing, and committee for monitoring the implementation of rules and to take measures required for removal of difficulties are salient features of rules for ensuring effective implementation and compliance.
Environmental Compensation
On the principle of 'Polluter Pays Principle', environmental compensation will be imposed for non-fulfilment of Extended Producer Responsibility targets, responsibilities and obligations set out in the rules.
The funds collected under environmental compensation shall be utilised in collection and refurbishing or recycling of uncollected and non-recycled waste batteries.
IMD, Japan and UNDP launch a Project to Accelerate Climate Action in India
---
India Meteorological Department (IMD), the Government of Japan, and United Nations Development Programme (UNDP) have announced a new initiative to accelerate climate action in 10 states and Union Territories across the country.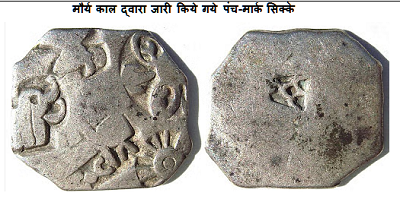 Background
At the COP26 summit in Glasgow in November 2021, India pledged to cut the country's total projected carbon emission by 1 billion tonnes by 2030, install 500 GW of non-fossil energy capacity by 2030, reduce the carbon intensity of the nation's economy by less than 45% by the end of the decade and net-zero carbon emissions by 2070.
UNDP's Climate Promise: Supporting States to achieve NDC Targets
It is the largest global climate and development offer of support to countries on their national pledges to the Paris Agreement. At COP26, UNDP launched the next phase of the Climate Promise - From Pledge to Impact - scaling up its support to turn NDC targets into concrete action in at least 100 countries.
About the Project
To be rolled out in partnership with the IMD at the Ministry of Earth Sciences and the Ministry of New and Renewable Energy (MNRE), the USD 5.16 million project will leverage the Nationally Determined Contributions to achieve net-zero emissions, climate-resilient development, and post-COVID green recovery in India.
The launch comes after the Cabinet's recent approval of India's updated Nationally Determined Contribution (NDCs) to be communicated to the United Nations Framework Convention on Climate Change.
Under the initiative, UNDP will work with IMD to promote climate resilience and MNRE to promote climate mitigation by:

Clean Energy Infrastructure and Low-Emission Technologies: Deploying clean energy infrastructure and low-emission technologies in key sectors including Transport, Health, Micro, Small, and Medium Enterprises (MSMEs), and Agriculture. This includes solarizing 150 healthcare facilities, 20 micro-enterprises, and installing 85 Electric Vehicle (EV) charging stations and 30 solar cold storage systems across the 10 states.
Resilient Climate Planning: Demonstrating resilient climate planning at the grassroots through climate information flow systems for 30 Gram Panchayats.
Green Jobs and Green Entrepreneurship: Promote green jobs and green entrepreneurship in sectors like Renewable Energy by providing skilling and training to 2000+ people.
Target States/UTs
The project will be rolled out in the states and Union Territories of Bihar, Delhi-NCR, Gujarat, Jharkhand, Madhya Pradesh, Maharashtra, Odisha, Sikkim, Uttarakhand, and Uttar Pradesh between 2022-23.
Role of Japan
Japan has extended USD 5.16 million in climate grant to UNDP India for the project. This is part of Japan's global support to 23 countries through UNDP's 'Climate Promise - From Pledge to Impact' programme for scaling up its support to turn NDCs into concrete action.
Japan is the largest supporter of this phase of the pioneering and groundbreaking initiative and joins the longstanding funding partners Germany, Sweden, EU, Spain, Italy, as well as the new funding partners UK, Belgium, Iceland, and Portugal to accelerate these efforts.
'Ocean Promise': UNDP's Blue Economy Vision
---
At the ongoing (27 June-1 July 2022) UN Ocean Conference at Lisbon, the United Nations Development Programme (UNDP) announced an 'Ocean Promise'- its vision for Blue Economy.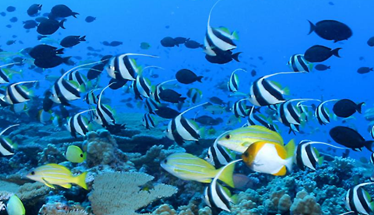 About the Promise
UNDP's Ocean Promise underscores that every penny invested in achieving the Paris Agreement is a penny invested in ocean health — the foundation of the sustainable blue economy.
The Promise outlines actions in key sectors to accelerate economic growth, create jobs and livelihoods, improve food security, reduce poverty and inequity, and promote gender equality.
The Ocean Promise emphasizes the restoration of the nearly $1 trillion in annual socioeconomic losses due to ocean mismanagement.
The promise is also about helping countries to tap into new and emerging ocean sectors for increased ocean-related socio-economic opportunities.
Possible Outcome
UNDP's this initiative will enable 100 coastal countries including all Small Island Developing States to realize the maximum potential of their blue economies through sustainable, low-emission and climate-resilient ocean action by 2030.
Importance
The major announcement comes at a time when Official Development Assistance (ODA) to the ocean economy over the last ten years has averaged only US $1.3 billion per year and the scale of public and private investment for ocean restoration and protection remains woefully inadequate.
How UNDP plans to meet SDG 14 Goal -"Life Below Water"
The UNDP plans to continue work across issues and scales, from local to global, in close partnership with governments, UN agency partners, intergovernmental organizations, NGOs, communities and the private sector, towards accelerating progress on Sustainable Development Goal (SDG) 14.
SDG 14 remains the most underfunded goal yet holds immense potential to be a game changer in addressing the triple planetary crisis (three main interlinked issues that humanity currently faces: climate change, pollution and biodiversity loss). In a business-as-usual fossil fuel use scenario, many ocean species and ecosystems, and the food security and livelihoods of billions of people face existential threats. With only 8 years to go until 2030, the time to act is now: UNDP's Ocean Promise aims to catalyze significant progress on SDG 14 implementation.
Why are Oceans critical?
The oceans are vital buffer against the impacts of climate change – saving our ocean means protecting our future.
While they cover 70 per cent of the planet, the oceans form the largest biosphere and home to up to 80 per cent of all life in the world.
They generate 50 per cent of the oxygen we need, absorb 25 per cent of all carbon dioxide emissions and capture 90 per cent of the additional heat generated from those emissions.
There is a great deal we still do not know about the ocean but there are many reasons why we need to manage it sustainably - as set out in the targets of Sustainable Development Goal 14: "Life Below Water".
Global Pledge at UNCCD COP15
---
The 15th Conference of Parties (COP15) of the UN Convention to Combat Desertification (UNCCD), held in Abidjan, Cote d'Ivoire.
At this two-week long meeting on the future of land management, a united global pledge to boost drought resilience and invest in land restoration for future prosperity was taken.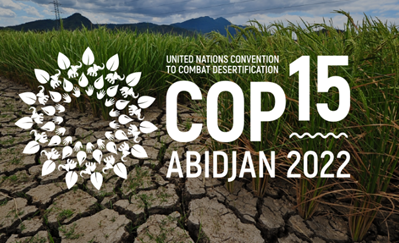 Highlights among the New Commitments
Accelerate the restoration of one billion hectares of degraded land by 2030 by improving data gathering and monitoring to track progress against the achievement of land restoration commitments and establishing a new partnership model for large-scale integrated landscape investment programmes;
Boost drought resilience by identifying the expansion of drylands, improving national policies and early warning, monitoring and assessment; learning and sharing knowledge; building partnerships and coordinating action; and mobilizing drought finance.
Establish an Intergovernmental Working Group on Drought for 2022-2024 to look into possible options, including global policy instruments and regional policy frameworks, to support a shift from reactive to proactive drought management.
Address forced migration and displacement driven by desertification and land degradation by creating social and economic opportunities that increase rural resilience and livelihood stability, and by mobilizing resources, including from the diaspora, for land restoration projects;
Improve women's involvement in land management as important enablers for effective land restoration, by addressing commonly encountered land tenure challenges by people in vulnerable situations, and collecting gender-disaggregated data on the impacts of desertification, land degradation and drought;
Address sand and dust storms and other escalating disaster risks by designing and implementing plans and policies including early warning and risk assessment, and mitigating their human-made causes at source;
Promote decent land-based jobs for youth and land-based youth entrepreneurship and strengthen youth participation in the UNCCD process; and
Ensure greater synergies among the three Rio Conventions, including complementarities in the implementation of these treaties through nature-based solutions and target-setting at the national level.
Other Initiatives at COP 15 Abidjan
Major Declarations
Abidjan Declaration on achieving gender equality for successful land restoration: It recognized that securing women's access to land and control over land, and access to finance for land-based economic activities are central components of women's economic empowerment and women's rights, generating opportunities for economic prosperity and autonomy.
The COP15 "Land, Life and Legacy" Declaration: It responds to the findings of the UNCCD's flagship report, Global Land Outlook 2, a five-year study with 21 partner organizations, and with over 1,000 scientific references. Released 27 April, it reported up to 40% of all ice-free land is already degraded, with dire consequences for climate, biodiversity and livelihoods.
Major Reports Launched during COP15
"Drought in Numbers 2022," a compendium of drought-related facts and figures, including a 29% a rise in droughts since 2000 and a projection that three-quarters of the world's population will be affected by drought by 2050 unless urgent action is taken.
Points to Remember
UNCCD's COP15 is the first Conference of the Parties of the three Rio Conventions taking place in 2022, ahead of the UN Framework Convention on Climate Change COP27 and the UN Convention on Biological Diversity COP15.
Future meetings of the Conference of the Parties to the UNCCD and its subsidiary bodies will be held in Saudi Arabia (COP16 in 2024), Mongolia (COP17 in 2026), and Uzbekistan (Committee for the Review of the Implementation of the Convention in 2023).
UN adopts Resolution on 'International Day of Plant Health'
---
The UN General Assembly has adopted a resolution co-signed by Bolivia, Finland, Pakistan, the Philippines, and Tanzania to establish an annual International Day of Plant Health to be observed on 12th May.
The day is a key legacy of the International Year of Plant Health, marked in 2020-2021.
This will make the general public more aware of the role of plant health and the ways we need to act urgently to curb the risks of plant pests and diseases, as well as understanding how to restrict the spread of invasive pests, will make a significant contribution to global food security.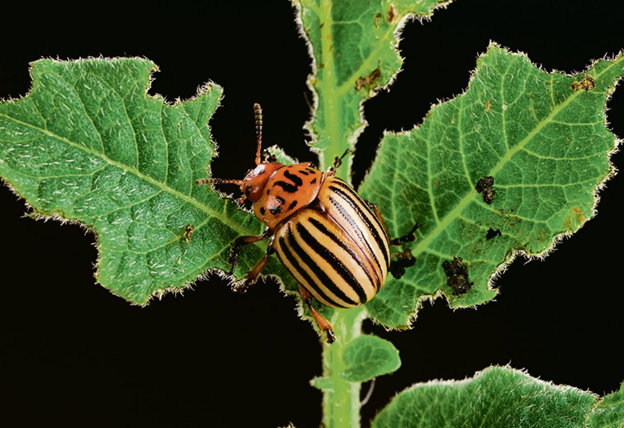 Image Source: producer.com

Importance of Plant Health
Plant Health is an issue critical in addressing global hunger as plant pests and diseases cause massive crop losses and leave millions without enough food.
Healthy plants constitute the foundation for all life on the earth, ecosystem functions, food security and nutrition.
FAO estimates that plant pests and diseases cause food crop losses of up to 40 per cent. The damage they cause to agriculture exacerbates the current issue of growing world hunger and threatens rural livelihoods.
Protecting plants from pests and diseases is far more cost-effective than dealing with plant health emergencies. Once established, plant pests and diseases are often impossible to eradicate, and managing them is time-consuming and expensive.
6th India Water Impact Summit
---
Recently, the 6th Edition of the India Water Impact Summit was organized. The valedictory session was organized in a hybrid mode by National Mission for Clean Ganga (NMCG), New Delhi and Centre for Ganga River Basin Management and Studies (cGanga), Kanpur.
Theme: The Summit was based on theme of 'River Resources Allocation- Planning and Management at the Regional Level'.
Key Highlights
It was highlighted that the Ganga River Basin Management Plan (GRBMP) developed by the 7 IIT consortium has given a very strong background and understanding of the Ganga Basin.
The various sessions organized included the following:

Need for identification and conducting systematic assessment and valuation of river resources;
Potential impact of water efficient solutions in maintaining the overall water balance of the country;
Implementation challenges of the river resources allocation plans; and
Need to inculcate a scientific understanding of rivers for developing sustainable policies and encourage the creation of circular water economy through water recycling and establishing a water trading market.

The 5-day Summit also witnessed the signing of an MoU between C-Ganga and Norwegian Institute of Bioeconomy Research (NIBIO) for the development of a sludge management framework.
Two MoUs have also been signed with Innovation Centre Denmark and UPS Hungary to encourage the sharing of knowledge and increase participation of Hungarian industry in the Ganga River Basin Restoration and Conservation Program.
An MoU between cGanga and British Water was also signed to promote the development of 21st century infrastructure in water and the environment sector.
An MoU between NMCG and the Centre for Policy Research (CPR), New Delhi - a premier public policy research think tank – was also signed. Both organizations shall work together to collaborate in research and knowledge production activities for rejuvenating rivers in India and informed policy thinking and institutional transformation for enduring outcomes for long-term impact.
Four important releases were launched which include the 'Uttarakhand River Atlas', 'Alaknanda and Bhagirathi River Basin Atlas', 'Yamuna River Basin Atlas' and the 'Samarth Ganga Report'.
COP26 Summit in Glasgow: India's Pledge and 'Mantra' to World
---
The Prime Minister of India addressed the Cop26 Glasgow Summit on 1 November 2021.
He provided facts on India's recent initiatives towards environment; proposed the world community to follow two unique movements to meet the climate goal; and also put forth India's own targets in this regard. He also advocated for early climate finance for developing countries.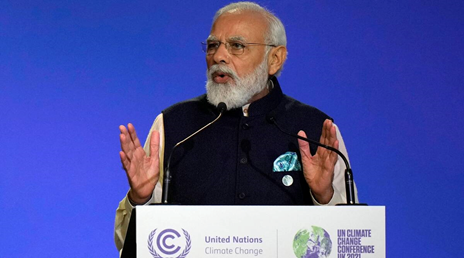 India's Initiatives/Achievements
Today India is at number four in the world in installed renewable energy capacity.
India's non-fossil fuel energy has increased by more than 25% in the last 7 years. And now it has reached 40 percent of our energy mix.
Indian railway system has set itself a target of making itself 'Net Zero' by 2030. This initiative alone will lead to a reduction of 60 million tonnes of emissions annually.
LED bulb campaign is reducing emissions by 40 million tonnes annually.
In solar power, India has initiated the International Solar Alliance.
India has created a coalition for disaster resilient infrastructure for climate adaptation- vital initiative to save crores of lives.
India's 'Mantra' to the World
LIFE: One-Word Movement: Indian PM proposed One-Word Movement – LIFE (L, I, F, E, i.e. Lifestyle For Environment) recognizing that lifestyle has a big role in climate change.
MindFul and Deliberate Utilization: What is needed today is MindFul and Deliberate Utilization, instead of Mindless and Destructive Consumption.
These movements together can set goals that can revolutionize many sectors such and diverse areas such as fishing, agriculture, wellness, Dietary Choices, Packaging, Housing, Hospatility, Tourism, Clothing, Fashion, Water management and Energy.
Panchamrit: India's Pledge at Glasgow
India offered five nectar elements, 'Panchamrit', to deal with the climate challenge:
First- India will reach its non-fossil energy capacity to 500 GW by 2030.
Second- India will meet 50 percent of its energy requirements from renewable energy by 2030.
Third- India will reduce the total projected carbon emissions by one billion tonnes from now onwards till 2030.
Fourth- By 2030, India will reduce the carbon intensity of its economy by less than 45 percent.
Fifth- By the year 2070, India will achieve the target of Net Zero.
Climate Finance: India advocates for Developing Countries
India showed its concern for the developing countries' task to meet climate risk and asked developed countries to provide climate finance of $1 trillion at the earliest that was promised earlier with emphasis on tracking climate finance.
Production Gap Report 2021
---
On 20th October 2021, the United Nations Environment Programme (UNEP) released Production Gap Report 2021.
The Production Gap Report — first launched in 2019 — tracks the discrepancy between governments' planned fossil fuel production and global production levels consistent with limiting warming to 1.5°C or 2°C.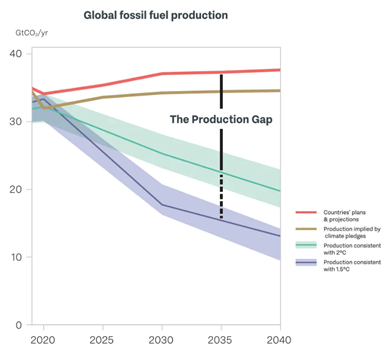 Key Findings
Governments plan to produce more than twice the amount of fossil fuels in 2030 than would be consistent with limiting warming to 1.5°C. The production gap has remained largely unchanged since first analysis in 2019.
The production gap is widest for coal in 2030: governments' production plans and projections would lead to around 240% more coal, 57% more oil, and 71% more gas than would be consistent with limiting global warming to 1.5°C.
G20 countries have directed more new funding to fossil fuels than clean energy since the beginning of the COVID-19 pandemic.
International public finance for the production of fossil fuels from G20 countries and multi-lateral development banks (MDBs) has significantly decreased in recent years.
Most major oil and gas producers are planning on increasing production out to 2030 or beyond, and several major coal producers are planning on continuing or increasing production.
Recommendations: Role of Governments
Governments have a primary role to play in closing the production gap and in ensuring that the transition away from fossil fuels is just and equitable.
The report recommends that global fossil fuel production must start declining immediately and steeply to be consistent with limiting long-term warming to 1.5°C.
Further, it charts out roles of Governments that they have a primary role to play in closing the production gap. In addition to strengthening measures to reduce the demand for fossil fuels, governments should also take actions to ensure a managed and equitable decline in production:

Acknowledge in their energy and climate plans that there is a need to wind down global fossil fuel production in line with the Paris Agreement's temperature limits.
oChart the course towards a rapid, just, and equitable wind-down of fossil fuel production as part of overall de-carbonization plans.
Place restrictions on fossil fuel exploration and extraction to avoid locking in levels of fossil fuel supply that are inconsistent with climate goals.
Phase out government support for fossil fuel production. Governments can end subsidies and other support for production, exclude fossil fuels from public finance, and direct greater support towards low-carbon development.
Leverage international cooperation to ensure a more effective and equitable global wind-down of production.
The Report on India
The report mainly flags India's push for coal production and lack of policy towards winding down of fossil fuel production as well as supporting a just and equitable transition away from fossil fuel production.
Government Views on Fossil Fuel Production: Under the Aatma Nirbhar Bharat (Self-Reliant India) campaign, the government seeks to "unleash the power of coal" and become self-reliant by 2023–24 and commits to "augment production through government companies. The government articulated this as "a paradigm shift in the approach from being oriented to maximum revenue from coal to making maximum coal available in the market at the earliest".
Plans and Projections for Domestic Fossil Fuel Production: In 2020, several ministries jointly produced a vision and action plan for developing India's resources. The plan outlines measures to expand coal production by nearly 60% from 2019 to 2024 (from 730 to 1,149 million tonnes), including through the removal of barriers to land acquisition and building capacity for exploration. India also aims to increase total oil and gas production by over 40% in the same period through measures such as accelerated exploration licensing, faster monetization of discoveries, and gas marketing reforms.
Government Support for Fossil Fuel Production

India provided tax breaks and budget expenditures for fossil fuel production.
In response to the COVID-19 crisis, the government provided a 50% rebate on revenue payable to the government for coal extraction projects
As part of structural reforms announced in 2020 amid the Self-Reliant India campaign, the government committed INR 500 billion (USD 7.1 billion) for coal extraction infrastructure.
In 2020, India opened up its coal mining sector to private and foreign investment, offering financial incentives and organizing large auctions of coal mining blocks. A 2020 auction included mines that would add an estimated 225 million tonnes at peak production, representing around 15% of India's projected coal output for 2025. It was opposed by the states of Jharkhand, Chhattisgarh and Maharashtra, with concerns about potential social and environmental impacts. A second auction took place in 2021.
Over the past decade, the Ministry of Environment, Forest and Climate Change has narrowed the public consultation process for coal mine projects.

Policies and Discourses towards a Managed Wind-Down of Fossil Fuel Production: No such government policies or discourses were identified at the federal level.
Policies and Discourses Supporting a Just and Equitable Transition away from Fossil Fuel Production: No such government policies or discourses were identified at the federal level.
NTPC commissions largest Floating Solar PV Project
---
NTPC Limited has commissioned the largest floating solar PV project of 25 MegaWatt on the reservoir of its Simhadri thermal station in Visakhapatnam, Andhra Pradesh.
This is also the first solar project to be set up under the Flexibilisation Scheme, notified by the Government of India in 2018.
The floating solar installation has a unique anchoring design which is spread over 75 acres. This floating solar project has the potential to generate electricity from more than one lakh solar PV modules.
This will not only help to light around seven thousand households but also ensure at least 46 thousand tons of carbon dioxide is not emitted every year during the lifespan of this project.
Plastic Waste Management Amendment Rules 2021
---
On 13th August 2021, the Ministry of Environment, Forest and Climate Change has notified the Plastic Waste Management Amendment Rules, 2021, which prohibits identified single use plastic items which have low utility and high littering potential by 2022.
Major Prohibitions
The manufacture, import, stocking, distribution, sale and use of following single-use plastic, including polystyrene and expanded polystyrene, commodities shall be prohibited with effect from the 1st July, 2022:

Ear buds with plastic sticks, plastic sticks for balloons, plastic flags, candy sticks, ice-cream sticks, polystyrene (Thermocol) for decoration;
Plates, cups, glasses, cutlery such as forks, spoons, knives, straw, trays, wrapping or packing films around sweet boxes, invitation cards, and cigarette packets, plastic or PVC banners less than 100 micron, stirrers.
Other Regulations
The thickness of plastic bags would be increased from 50 to 75 microns from September 30, 2021, and to 120 microns with effect from December 31, 2022, so that they could be reused.
KASEZ: India's First Green Industrial City"
---
Kandla Special Economic Zone (KASEZ), the oldest export zone in the country, has become the "first green industrial city" in India to receive a platinum rating under IGBC Green Cities Rating for existing cities in the industrial cities category.
Initiatives that helped Kasez achieve this Status
Green Cover: Compared to the 25,000 trees in KASEZ in 2019, the 1000-odd acres have 3.5 lakh trees. Most of these trees have been planted post 2019, using the Miyawaki forestation method.
Bird and Tree Species: KASEZ managed to grow 68 species of trees and attract 28 varieties of birds— which were also audited and counted — on a piece of land that was once a salt pan with almost no vegetation.
Halting Growth of Salt Pan: The SEZ halted the growth of salt pan beyond Kandla. The planting of trees helped reduce salinity and improved the quality of top soil. The water became less saline and the growth of the trees improved. It also used water harvesting systems.
Productive use of Waste: Usage of worn clothing by KASEZ which is a hub of used clothing recycling industry for mulching during tree plantation.
Use of Plastic Waste: KASEZ used plastic waste to line the artificial water bodies created inside the area to prevent water seepage and mix with the saline water.
Energy Conservation: The SEZ's initiatives with solar energy and LED lighting were also among the factors that contributed to the IGBC rating.
---