Current Affairs - Web Portal & Apps
On 14th September, 2023, the Swachhata Special Campaign 3.0 Portal, a dedicated platform for monitoring the Swachhata (cleanliness) campaign in India, was launched.
Key Points
Campaign Details: The Special Campaign 3.0 will consist of a preparatory phase from September 15 to September 30, 2023.
During this period, Ministries/Departments will identify pending tasks in selected categories and finalize campaign sites.
The main phase of Special Campaign 3.0 will run from October 2 to October 31, 2023.
It will focus on cleanliness (Swachhata) and reducing pending tasks in government offices with a saturation approach.
The Department of Administrative Reforms and Public Grievances (DARPG) is the nodal department for implementing Special Campaign 3.0.
Achievements of the Swachhata Campaign: The Swachhata campaign, initiated by Prime on August 15, 2014, has accomplished four primary objectives:

Change in work culture, exemplified by the successful hosting of the G20 Summit.
Transition to over 90% online file work through the eOffice portal.
Productive utilization of open spaces, transforming junkyards into courtyards in some departments.
Promotion of an archive culture, with an increased focus on file archiving.
In preparation for the G20 Summit in Delhi, the Indian government recently unveiled the G20 India mobile app, extending its availability to all visitors, including ministers.
Key Points:
Multilingual Information Hub: Developed by the Ministry of External Affairs, the G20 India app offers comprehensive information about the Summit in 10 languages, including Hindi, German, Portuguese, and Japanese.
Virtual Venue Tour: The app features a virtual tour of the Bharat Mandapam Convention Center at Pragati Maidan, aiding delegates, officials, and media personnel in navigating the venue effectively.
Navigation and Resources: Users can benefit from a navigation feature for multiple venues, dedicated sections for press releases, documents, speeches, delegate experiences, photos, videos, and more.
Yoga Break and Digital India Experience Zone: Notably, the app includes a "Yoga Break" feature to encourage users to practice yoga when needed.
It also highlights a Digital India Experience Zone, where visitors can explore available attractions and engage with the "Ask GITA" kiosk, providing answers based on the Shrimad Bhagawad Gita.
Additional Features: The app offers a range of other categories, such as Language Translation, Citizen's Corner, Crafts Bazaar, Explore India, and Calendar, enhancing the overall visitor experience.
Recently, the Union Health Ministry launched the SAKSHAM (Stimulating Advanced Knowledge for Sustainable Health Management), a Learning Management Information System (LMIS).
This digital learning platform has been developed by the National Institute of Health & Family Welfare (NIHFW), New Delhi.
SAKSHAM is a dedicated and unified platform for providing online training and medical education to all health professionals in the country.
Currently SAKSHAM is hosting more than 200 public health and 100 clinical courses through online mode.
Health professionals can register themselves for these courses on the portal through url:https://lmis.nihfw.ac.in/ and get the certification after undergoing requisite training and qualifying the required assessment criteria.
This digital learning platform will ensure inclusive capacity building of health professionals from primary health centres located in rural and remote areas all the way up to tertiary care and corporate hospitals in metropolitan cities.
Recently, the Ministry of Ports, Shipping and Waterways (MoPSW) launched the Real-time Performance Monitoring Dashboard 'Sagar Manthan', a digital platform that integrates all data related to the ministry and its subsidiaries.
The launch of it is a step towards digitalization and transparency in the maritime transport sector.
It offers features such as data visualization, real-time monitoring, improved communication, data-driven decision making, and increased accountability.
Effective project monitoring can ensure timely completion of projects, informed decision-making, increased efficiency & effectiveness of projects, real-time project tracking, risk management, resource allocation, and progress reporting.
In the future, the dashboard would be further integrated with input from CCTV camera, live streaming from drones, AI-based algorithms to map actual progress, a digital twin feature on board, and a mobile app for easy access and usability by all stakeholders to increase efficiency.
Recently, e-Sanjeevani app, developed by the Centre for Development of Advance Computing (C-DAC) under the Ministry of Health and Family Welfare, was praised by the Prime Minister for its contribution to telemedicine in India.
E-Sanjeevani is a browser-based platform-independent application that allows for both 'doctor-to-doctor' and 'patient-to-doctor' teleconsultations
The app is about the 'National Telemedicine Service of India' which according to the health ministry is the world's largest telemedicine implementation in primary healthcare.
It is being implemented under the Ayushman Bharat Health and Wellness Centre (AB-HWCs) programme.
Functions ofe-Sanjeevani
Virtual Link Establishment: The e-Sanjeevani service establishes a virtual link between the beneficiary and the doctor or specialist at the hub, which will be a tertiary healthcare facility.
Real-time Virtual Consultations: The app allows for real-time virtual consultations between doctors and specialists at the hub and the beneficiary (via paramedics) at the spoke.
e-Prescription Generation: The e-prescription generated at the conclusion of the session is used to obtain medications.
Improved Healthcare Access: The app facilitates easy access to quality health services remotely via eSanjeevani by visiting the nearest Ayushman Bharat Health & Wellness Centre.
Telemedicine: It is the delivery of health services from a distance via the internet, and it not only expands the reach of health services but also improves the quality while saving time and money.
Union Minister for Civil Aviation Shri Jyotiraditya Scindia on December 01, 2022 launched DigiYatra from the Indira Gandhi International Airport, New Delhi for three airports in the country, namely New Delhi, Varanasi and Bengaluru.
It will be launched to 4 more airports (total 7) namely Hyderabad, Kolkata, Pune, and Vijayawada by March 2023.
About Digi Yatra
DigiYatra envisages that travellers pass through various checkpoints at the airport through paperless and contactless processing, using facial features to establish their identity, which would be linked to the boarding pass.
The entry of passengers would be automatically processed based on the Facial Recognition Technology (FRT) at all checkpoints – including entry into the airport, security check areas, aircraft boarding, etc.
The DigiYatra app will be available for passengers taking domestic flights only.
Information and Broadcasting Minister Anurag Thakur launched the Azadi Quest, a series of online mobile games on the heroes and milestones of Indian freedom struggle.

Azadi Quest is a set of online games designed for players of all ages for interactive learning with fun gameplay.
These online games has been prepared to engage the youth in very interesting way so that they can learn and know about the history of India's freedom struggle.
The Initiative is inspired by Prime Minister Narendra Modi's call to 'Engage, Entertain and Educate' the people through toys and games.
On the occasion, Publications Division and Zynga India have signed an MoU to mark year-long partnership to commemorate 'Azadi Ka Amrit Mahotsav' through series of mobile games.
The first game in the series is Azadi Quest: Match 3 Puzzle, a simple and easy-to-play casual game presenting the players with the colorful journey of India's independence from 1857 to 1947. As players progress through the gameplay, spread across 495 levels they can collect 75 trivia cards, each showcasing key moments in history.
While Azadi Quest- Heroes of Bharat is about the heroes of India's independence.
The Department of Culture (Uttar Pradesh Govt.) has launched 'Radio Jaighosh' on 9th August 2022 to mark the anniversary of Kakori Train Action Day.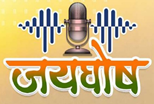 The community radio channel will promote folk art, performing art, regional delicacies of Uttar Pradesh and gallantry award winners.
Radio Jaighosh will broadcast programmes from 6 a.m. to 10 p.m. daily from the newly renovated studio of the Sangeet Natak Akademi in Lucknow.
Daily shows on the radio will include:
'Parakram': It will revolve around gallant soldiers of the pre and post-Independence era and unsung heroes.
'Shaurya Nagar': It will promote folktales from all the 75 districts of the state.
'Kala Yatra': It will be based on art.
'Rajya ki Rasoi': Based on the delicacies of Uttar Pradesh.
'Rang Shala': On theatre artists.
'Rajya ki Raftaar': On government schemes.
'Rang Yatra': On performing arts.
The Union Ministry of Rural Development and Panchayati Raj has launched a new geospatial planning portal, 'Yuktdhara', which will help in facilitating new MGNREGA assets using remote sensing and geographic information system-based data.
The name given is very apt as the word 'Yukt' is derived from 'Yojanam' (planning) and 'Dhara' indicates flow.
This platform will serve as a repository of assets (geotags) created under various national rural development programmes i.e. MGNREGA, Integrated Watershed Management Programme, Per Drop More Crop programme and Rashtriya Krishi Vikas Yojana, along with field photographs.
The portal is a joint effort of the Indian Space Research Organisation (ISRO) and the Ministry of Rural development towards realising a G2G (Government-to-Government) service for rural planning in support of decentralised decision making.
ISRO's Geoportal 'Bhuvan' - a geospatial platform for several developmental planning activities across India was serving prior to this.
The Ministry of Electronics & Information Technology (MeitY) has enabled map services in "UMANG App'' through an MOU with MapmyIndia.
The UMANG mobile app (Unified Mobile Application for New-age Governance) is a Government of India single, unified, secure, multi-channel, multi-platform, multi-lingual, multi-service mobile app, providing access to high impact services of various organizations (Central and State).
Benefits of this Move
Citizens will be able to find government facilities nearest to their location, such as mandis, blood banks and much more, at the click of a button.
They will also be able to see these on the most detailed and interactive street and village level maps of India, built by MapmyIndia.
Citizens will also be able to view the driving distance, get directions and turn by turn voice and visual guidance to locations, including traffic and road safety alerts during navigation.
Services already integrated with MapmyIndia
Mera Ration - Through UMANG, users can identify and navigate to the 'Nearest Fair Price Shops' as shops are visible in the form of pointers on MapmyIndia integrated map.
eNAM - Through UMANG, 'Mandi Near Me' service will help users to identify and navigate to the nearby mandis pointed on the map.
Damini - 'Damini Lightning Alerts' service is to provide lightning alerts to users by giving a visual of nearby areas where lightning has struck in the last few minutes. This alert mechanism provides the possibility of lightning strikes on map view.
Services which will be integrated soon
ESIC - Users can view ESIC centers such as hospitals/dispensaries on map view and navigate to them.
Indian Oil - Service is to locate nearby retail and distributors of Gas stations as well as fuel filling stations.
NHAI: Users can view the toll plazas and toll rates information while travelling.
National Crime Records Bureau (NCRB) provides information corresponding to nearby police stations on the map.
Pradhan Mantri Gram Sadak Yojana (Meri Sadak) will help users to raise complaints of damaged roads (under PMGSY) by selecting the road on MapmyIndia platform.