News Crux Important Days/Weeks
30 January: Martyrs' Day
---
Martyr's Day or Shaheed Diwas is observed every year on January 30 – death anniversary of Mahatma Gandhi.
This year, India observed the 74th death anniversary of Mohandas Karamchand Gandhi, popularly known as Mahatma Gandhi, who was assassinated by Nathuram Godse on January 30, 1948, at Birla House in New Delhi.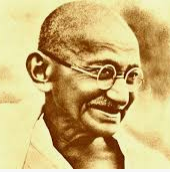 News Crux Important Days/Weeks
30 January: World Neglected Tropical Diseases Day
---
World Neglected Tropical Diseases Day is observed on January 30 every year.
Neglected tropical diseases (NTDs) are widespread in the world's poorest regions, where water safety, sanitation and access to health care are substandard. NTDs affect over 1 billion people globally and are caused mostly by a variety of pathogens including viruses, bacteria, parasites, fungi, and toxins.
These diseases are "neglected" because they are almost absent from the global health agenda, enjoy little funding, and are associated with stigma and social exclusion. They are diseases of neglected populations that perpetuate a cycle of poor educational outcomes and limited professional opportunities.
The theme for this year's observance is 'Achieving health equity to end the neglect of poverty-related diseases'.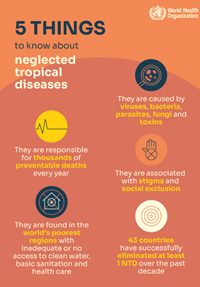 News Crux Important Days/Weeks
30 January: World Leprosy Day
---
World Leprosy Day (WLD) is observed on the last Sunday of January to celebrate people who have experienced leprosy, raise awareness of the disease, and call for an end to leprosy-related stigma and discrimination.

This year "United for Dignity" campaign calls for unity in honoring the dignity of people who have experienced leprosy. The campaign honors the lived experiences of individuals who have experienced leprosy by:


sharing their empowering stories and
advocating for mental wellbeing and the right to a dignified life free from disease-related stigma.

In India, World Leprosy Day is celebrated every year on 30 January, the death anniversary of Mahatma Gandhi.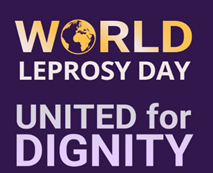 Sports In News Tennis
Australian Open 2022
---
The 2022 Australian Open was the first Grand Slam tennis tournament of the year that took place at Melbourne Park, Australia from 17 to 30 January 2022.
Novak Djokovic and Naomi Osaka were the 2021 champions in Men's Singles and Women's Singles, respectively.
Djokovic was unable to participate in the tournament after his visa was cancelled by Australian Immigration Ministry.
Major Title Winners
Men's Singles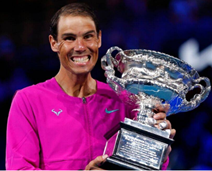 Rafael Nadal (Spain) beat Daniil Medvedev (Russia) to win the Grand Slam season opener - Australian Open title 2022.
Rafael Nadal broke a three-way tie with Roger Federer and Novak Djokovic by claiming his 21st Grand Slam title.
Nadal has now won all four major titles twice, something only Djokovic had previously accomplished in the Open era.
Women's Singles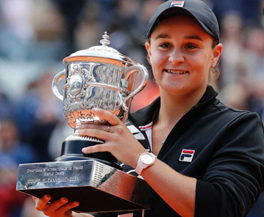 Ashleigh Barty (Australia) beat Danielle Collins (USA) to win the Australian Open title 2022.
It was her third Grand Slam title.
Barty became the first Australian to win the event since Chris O'Neil captured the women's title in 1978.
Men's Doubles: Thanasi Kokkinakis / Nick Kyrgios (both Australia) beat Matthew Ebden / Max Purcell (both Australia)
Women's Doubles: Barbora Krejčíková / Kateřina Siniaková (both Czech Republic) beat the pair of Anna Danilina (Kazakhstan) and Beatriz Haddad Maia (Brazil)
Mixed Doubles: Kristina Mladenovic (France) / Ivan Dodig (Croatia) beat Jaimee Fourlis / Jason Kubler (both Australia)
Current News International India And Its Bilateral Relations
First India-Central Asia Summit
---
Prime Minister Shri Narendra Modi hosted the first India-Central Asia Summit in virtual format on 27 January 2022, which was attended by Presidents of the Republic of Kazakhstan, Kyrgyz Republic, Republic of Tajikistan, Turkmenistan and Republic of Uzbekistan.

This first India-Central Asia coincided with the 30th anniversary of establishment of diplomatic relations between India and Central Asian countries.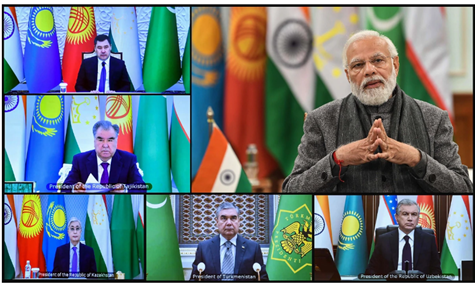 (Image Source: India Today)
Highlights
The Leaders agreed to institutionalize the Summit mechanism by deciding to hold it every 2 years.
They agreed on regular meetings of Foreign Ministers, Trade Ministers, Culture Ministers and Secretaries of the Security Council to prepare the groundwork for the Summit meetings.
An India-Central Asia Secretariat in New Delhi would be set up to support the new mechanism.
The Leaders discussed far-reaching proposals to further cooperation in areas of trade and connectivity, development cooperation, defence and security and, in particular, on cultural and people to people contacts. These included:

A Round-Table on Energy and Connectivity;
Joint Working Groups at senior official level on Afghanistan and use of Chabahar Port;
Showcasing of Buddhist exhibitions in Central Asian countries ;
Commissioning of an India-Central Asia dictionary of common words,
Joint counter-terrorism exercises,
Visit of 100 member youth delegation annually from Central Asian countries to India; and
Special courses for Central Asian diplomats.

Prime Minister Modi also discussed the evolving situation in Afghanistan with the Central Asian leaders. The leaders reiterated their strong support for a peaceful, secure and stable Afghanistan with a truly representative and inclusive government. Prime Minister conveyed India's continued commitment to provide humanitarian assistance to the Afghan people.
A comprehensive Joint Declaration was adopted by the leaders that enumerates their common vision for an enduring and comprehensive India-Central Asia partnership.
News Crux Appointment & Resignation
Dr. V. Anantha Nageswaran appointed as the Chief Economic Advisor
---
On 28th January 2022, the Government has appointed Venkatraman Anantha Nageswaran as the Chief Economic Advisor.
The chief economic adviser (CEA) in the finance ministry advises the government on economic matters and traditionally scripts the economic survey presented in Parliament a day before the Union budget presentation on 1 February.
The Chief Economic Adviser (CEA) is a post in Government of India and is equivalent to rank of Secretary to the Government of India.
The CEA is the ex-officio cadre controlling authority of the Indian Economic Service.
The CEA is head of Economic Division of the Department of Economic Affairs, Ministry of Finance, Govt. of India.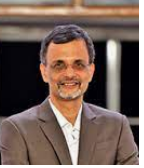 Sports In News Hockey
Women's Hockey Asia Cup 2022
---
The 2022 Women's Hockey Asia Cup was held from 21 to 28 January 2022 at the Sultan Qaboos Sports Complex in Muscat, Oman.
Japan won their third title after a final win over South Korea.
India was the defending champions but it secured the third place after beating China.
With that win, India has also sealed a spot for the 2022 FIH Women's Hockey World Cup to be co-hosted by Spain and Netherlands later this year.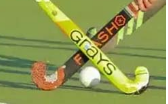 Current News Ecology & Environment Biodiversity
Sathyamangalam Tiger Reserve gets TX2 Award
---
Sathyamangalam Tiger Reserve (STR) in Erode district of Tamil Nadu has won the TX2 award for doubling its tiger population to 80 since 2010.
Bardia National Park in Nepal has also won this year's TX2 award.
In 2020, Uttar Pradesh's Pilibhit Tiger Reserve was awarded the first TX2 Award for having doubled its tiger population before the stipulated time frame.
The TX2 awards are presented by the Conservation Assured Tiger Standards (CA|TS), Fauna and Flora International (FFI), Global Tiger Forum (GTF), IUCN's Integrated Tiger Habitat Conservation Programme (ITHCP), Panthera, UNDP, The Lion's Share, Wildlife Conservation Society (WCS) and WWF.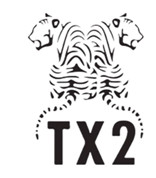 Sathyamangalam Tiger Reserve
The Sathyamangalam Tiger Reserve is located in Erode district of tamil Nadu, and houses 80 tigers. Its area is contiguous with the Mudumalai Tiger Reserve, Bandipur Tiger Reserve (Karnataka) and BR Tiger Reserve and Wildlife Sanctuary (Karnataka). Together, these reserves — forming the Nilgiris biosphere landscape — have the biggest tiger population in the world, at over 280 tigers.
Second Global Tiger Summit
Vladivostok, Russia will host the second Global Tiger Summit, in September 2022 of tiger range countries to assess progress towards the ambitious TX2 goal, i.e. double the number of tigers in the wild, and identify tiger conservation priorities for the next 12 years.
Current News International Reports,Survey And Index
World Economic Outlook
---
On 25th January 2022, International Monetary Fund (IMF) released its World Economic Outlook report.
It is a survey by the IMF staff usually published twice a year. It presents IMF staff economists' analyses of global economic developments during the near and medium term.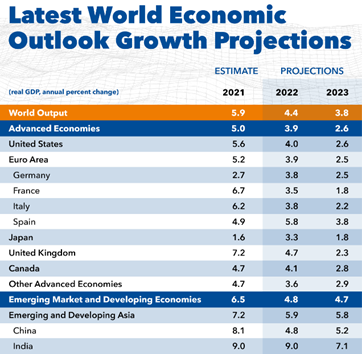 The Report on India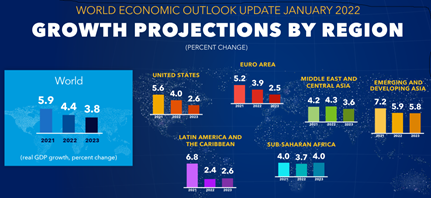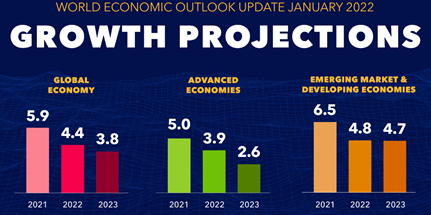 The International Monetary Fund (IMF) has cut India's economic growth forecast for the current fiscal 2021-22 (FY22) to 9 per cent on concerns over impact of new Covid variant , in its latest world economic outlook report. Earlier, in October 2021 this was estimated at 9.5%.
IMF has projected the growth forecast for India in 2022-23 (FY23) at 7.1%.
According to the IMF, India's prospects for 2023 are marked up on expected improvements to credit growth and, subsequently, investment and consumption, building on better-than-anticipated performance of the financial sector.
Govt. of India's Projections
According to the first advanced estimates of GDP released few weeks back, the government projected India's GDP to grow by 9.2 per cent for FY22.
Besides, the Reserve Bank of India (RBI) had projected 9.5 per cent GDP growth for the same period.
The Report on World/Major Economies
IMF has projected the global growth rate in 2022 to 4.4%, and in 2023 to 3.8%.
United States: The IMF slashed the growth forecast for the United States - world's largest economy - to 4 per cent in 2022 from the 5.2 per cent it predicted in October 2021 and for 2023 it is projected at 2.6%.
China: The Chinese economy is forecast to grow 4.8 per cent this year (2022) - down from 8.1 per cent last year (2021) and projected at 5.2% in 2023.
State In News Andhra Pradesh
This 'Ugadi' Andhra Pradesh to get 13 new Districts
---
Andhra Pradesh will add 13 new districts this 'Ugadi' – Telugu New Year's Day (falling on 2nd April).
The government has already issued draft notifications for carving out the new districts. Citizens residing within a district are also invited to send objections and suggestions for the same. These would be taken into consideration within 30 days.
With the addition of 13 new districts, Andhra Pradesh will soon get 26 districts in total.
This exercise is being done under Section 3 (5) of the AP Districts (Formation) Act, 1974.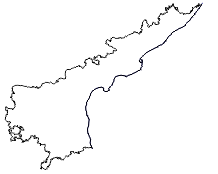 Two Exclusive Districts for Tribal Population
The two new tribal districts will be Manyam, with headquarters in Parvathipuram, and Alluri Sitarama Raju, named after the legendary Telugu freedom fighter with headquarters in Paderu.
Other New Districts
The other new districts are Anakapalli (out of the existing Visakhapatnam district), Konaseema and Kakinada (out of East Godavari), Eluru (out of West Godavari), NTR (out of Krishna), Bapatla and Palnadu (out of Guntur), Nandyal (out of Kurnool), Sri Satya Sai (out of Anantapuramu), Annamayya (out of Kadapa) and Sri Balaji (out of Chittoor).
Note: The headquarters of the existing East Godavari district is being shifted to Rajamahendravaram and that of West Godavari to Bhimavaram.
News Crux Important Days/Weeks
26 January: International Customs Day
---
The International Customs Day (ICD) is celebrated on 26 January to commemorate the inaugural session of the World Customs Organisation (WCO), which was held on this day in 1953.
The day also raises awareness about the importance of customs authorities and their role in the smooth movement of goods across borders.
The WCO is dedicating 2022 to scaling up Customs Digital Transformation by Embracing a Data Culture and Building a Data Ecosystem.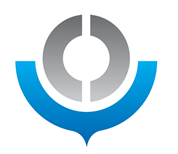 About WCO
The World Customs Organization (WCO) is an intergovernmental organization headquartered in Brussels, Belgium.
Today, WCO members are responsible for customs controls in 183 countries representing more than 98 percent of all international trade.
Kunio Mikuriya is the Secretary General of the World Customs Organization (WCO).
News Crux Obituary
Hockey Legend Charanjit Singh Passes Away
---
Two-time Olympic medallist and Padma Shri award winner Charanjit Singh has passed away on 27 January 2022.
He led the Indian team to a historic gold medal in 1964 Tokyo Olympics, beating Pakistan in the final and also featured in the Indian team that won silver in the 1960 Games in Rome.
He was also a part of the 1962 Asian Games silver-winning team.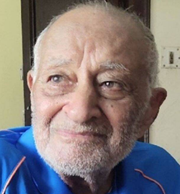 News Crux Miscellaneous
Pictorial Book on India's Unsung Women Heroes of Freedom Struggle
---
On 27th January 2022, Union Minister of State for Culture Smt. Meenakashi Lekhi released a pictorial book on India's Women Unsung Heroes of Freedom Struggle as part of Azadi ka Mahotsav in partnership with Amar Chitra Katha.
The second edition will be on 25 unsung Tribal Freedom Fighters which is under process and will take some time. The third and final edition will be of 30 unsung heroes drawn from other areas.
Some of the Heroes Described in this Book
Rani Abakka, the Queen of Ullal, Karnataka fought and defeated the mighty Portuguese in the 16th century.
Velu Nachiyar, the queen of Sivaganga was the first Indian queen to wage war against the British East India Company.
Jhalkari Bai, was a woman soldier who grew to become one of the key advisors to the Rani of Jhansi and a prominent figure in the First War of Indian Independence, 1857.
Matangini Hazra was a brave freedom fighter from Bengal, who laid down her life while agitating against the British.
Gulab Kaur was a freedom fighter who abandoned her own hopes and dreams of a life abroad to fight for and mobilise the Indian people against the British Raj.
Chakali Ilamma was a revolutionary woman who fought against the injustice of zamindars during the Telangana rebellion in the mid-1940s.
Padmaja Naidu, the daughter of Sarojini Naidu and a freedom fighter in her own right, who would later become Governor of West Bengal and a humanitarian after Independence.
Bishni Devi Shah, a woman who inspired large number of people in Uttarakhand to join the freedom movement.
Subhadra Kumari Chauhan was one of the greatest Hindi poets, who was also a prominent figure in the freedom movement.
Durgawati Devi was the brave woman who provided safe passage to Bhagat Singh after the killing of John Saunders and much more during her revolutionary days.
Sucheta Kripalani, a prominent freedom fighter, became independent India's first woman Chief Minister of UP Government.
Accamma Cherian, an inspirational leader of the freedom movement in Travancore, Kerala, she was given the name 'Jhansi Rani of Tranvancore' by Mahatma Gandhi.
Aruna Asaf Ali was an inspirational freedom fighter who is perhaps best remembered for hoisting the Indian National flag in Mumbai during the Quit India Movement in 1942.
Durgabai Deshmukh, a tireless worker for the emancipation of women in Andhra Pradesh, she was also an eminent freedom fighter and member of the Constituent Assembly.
Rani Gaidinliu, the Naga spiritual and political leader, led an armed uprising against the British in Manipur, Nagaland and Assam.
Usha Mehta was a freedom fighter from a very young age, who is remembered for organizing an underground radio station during the Quit India Movement of 1942.
Parbati Giri, one of Odisha's most prominent women freedom fighters, was called the Mother Teresa of Western Odisha for her work in the upliftment of her people.
Tarkeshwari Sinha, a prominent freedom fighter during the Quit India Movement, she went on to become an eminent politician in the early decades of independent India.
Snehlata Varma, a freedom fighter and tireless worker for the education and upliftment of women in Mewar, Rajasthan.
Tileshwari Baruah, one of India's youngest martyrs, she was shot at the age of 12 by the British, during the Quit India Movement, when she and some freedom fighters tried to unfurl the Tricolour atop a police station.
Current News International
Corruption Perceptions Index (CPI) 2021
---
India is ranked 85 out of 180 countries on the global Corruption Perceptions Index for 2021.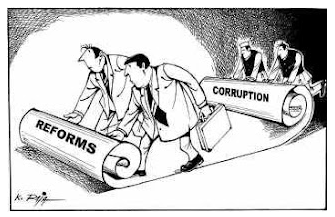 (Image Source: dreducation.com)

The Report on India
According to the report, the case of India is particularly worrying. While the country's score has remained stagnant over the past decade, some of the mechanisms that could help reign in corruption are weakening. There are concerns over the country's democratic status, as fundamental freedoms and institutional checks and balances decay.
Ranking of India and its Neighbors
With a score of 40, India stands at 85th position, while its neighbours Pakistan and Bangladesh fare worse in the global corruption index. Pakistan has dropped 16 spots and is ranked 140th out of 180 countries, as per the report. Bangladesh's Corruption Perceptions Index (CPI) is 26 and ranks at the 147th position.
About the Index
The index is brought out by Berlin, Germany based Transparency International.
The CPI ranks 180 countries and territories by their perceived levels of public sector corruption on a scale of zero (highly corrupt) to 100 (very clean).
Overall Findings
Corruption levels remain at a standstill worldwide, with 86 per cent of countries making little to no progress in the last 10 years.
Top Performers
The top-performing countries as per the report are Denmark, Finland and New Zealand "all having a corruption perceptions score of 88". These are followed by Norway, Singapore and Sweden with all of them secoring 85.
Worst Performers
South Sudan with a corruption perceptions score of 11, followed by Syria (13), Somalia (13), Venezuela (14) and Afghanistan (16).
News Crux Defence/Military Exercises
Paschim Lehar 2022
---
A joint maritime exercise Paschim Lehar (XPL-2022) conducted by the Indian Navy off the West Coast was concluded on 25 January 2022.
The exercise was conducted over 20 days with an objective to validate operational plans of the Western Naval Command and enhance Inter-Service synergy among the Indian Navy, IAF, Indian Army and Coast Guard.
The exercise was conducted under the aegis of FOC-in-C, Western Naval Command.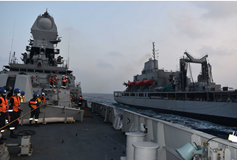 News Crux Defence/Military Exercises
CHIRU-2Q22
---
The Russian, Chinese and Iranian navies undertook naval exercises CHIRU-2Q22 in the Gulf of Oman.
The maritime drills conducted in the northern parts of the Indian Ocean aimed at deepening practical cooperation among the navies of the three countries.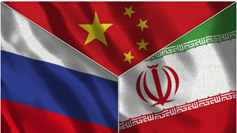 News Crux Obituary
Milena Salvini
---
Noted Kathakali dancer Milena Salvini passed away on 25 January 2022.
Born in Italy, she was a great enthusiast of Indian classical art, especially Kathakali.
She arrived in Kerala in 1965 to learn Kathakali, had established Centre Mandapa, a school of Indian dance forms in Paris, which flourished as a learning centre.
She sponsored Kathakali troupes from Kerala and arranged stage performances in many European countries. This helped to increase the acceptance of Indian classical dance in the West.
In 2019, she was awarded India's fourth highest civilian award, the Padma Shri.

News Crux Important Days/Weeks
27 January: International Holocaust Remembrance Day
---
27 January commemorates the victims of the Holocaust, which resulted in the murder of one third of the Jewish people, along with countless members of other minorities by Nazi Germany between 1933 and 1945.
27 January was chosen to commemorate the date that Auschwitz concentration camp was liberated by the Red Army in 1945.
The theme of this year's Holocaust remembrance and education is "Memory, Dignity and Justice". The theme encompasses safeguarding the historical record, remembering the victims, and challenging the distortion of history often expressed in contemporary antisemitism. It encourages action to challenge hatred, strengthen solidarity and champion compassion, according to the UN.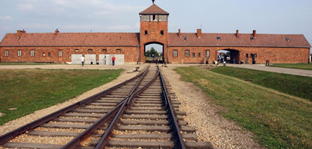 News Crux Awards In News
Padma Awards 2022
---
On 25th January, 2022, on the eve of 73rd Republic Day, Padma Awards were declared.
The President has approved conferment of 128 Padma Awards including 2 duo case (in a duo case, the Award is counted as one) - 4 Padma Vibhushan, 17 Padma Bhushan and 107 Padma Shri Awards. 34 of the awardees are women and the list also includes 10 persons from the category of Foreigners/NRI/PIO/OCI and 13 posthumous awardees.




Padma Vibhushan

Name

Field

State/Country

Ms. Prabha Atre

Art

Maharashtra

Shri Radheyshyam Khemka

(Posthumous)

Literature and Education

Uttar Pradesh

General Bipin Rawat

(Posthumous)

Civil Service

Uttarakhand

Shri Kalyan Singh

(Posthumous)

Public Affairs

Uttar Pradesh
Padma Bhushan

Name

Field

State/Country

Shri Ghulam Nabi Azad

Public Affairs

Jammu and Kashmir

Shri Victor Banerjee

Art

West Bengal

Ms. Gurmeet Bawa

(Posthumous)

Art

Punjab

Shri Buddhadeb Bhattacharjee

Public Affairs

West Bengal

Shri Natarajan Chandrasekaran

Trade and Industry

Maharashtra

Shri Krishna Ella and Smt. Suchitra Ella* (Duo)

Trade and Industry

Telangana

Ms. Madhur Jaffery

Others-Culinary

United States of America

Shri Devendra Jhajharia

Sports

Rajasthan

Shri Rashid Khan

Art

Uttar Pradesh

Shri Rajiv Mehrishi

Civil Service

Rajasthan

Shri Satya Narayana Nadella

Trade and Industry

United States of America

Shri Sundararajan Pichai

Trade and Industry

United States of America

Shri Cyrus Poonawalla

Trade and Industry

Maharashtra

Shri Sanjaya Rajaram

(Posthumous)

Science and Engineering

Mexico

Ms. Pratibha Ray

Literature and Education

Odisha

Swami Sachidanand

Literature and Education

Gujarat

Shri Vashishth Tripathi

Literature and Education

Uttar Pradesh
Padma Shri

Name

Field

State/Country

Shri Prahlad Rai Agarwala

Trade and Industry

West Bengal

Prof. Najma Akhtar

Literature and Education

Delhi

Shri Sumit Antil

Sports

Haryana

Shri T Senka Ao

Literature and Education

Nagaland

Ms. Kamalini Asthana and Ms. Nalini Asthana* (Duo)

Art

Uttar Pradesh

Shri Subbanna Ayyappan

Science and Engineering

Karnataka

Shri J K Bajaj

Literature and Education

Delhi

Shri Sirpi Balasubramaniam

Literature and Education

Tamil Nadu

Srimad Baba Balia

Social Work

Odisha

Ms. Sanghamitra Bandyopadhyay

Science and Engineering

West Bengal

Ms. Madhuri Barthwal

Art

Uttarakhand

Shri Akhone Asgar Ali Basharat

Literature and Education

Ladakh

Dr. Himmatrao Bawaskar

Medicine

Maharashtra

Shri Harmohinder Singh Bedi

Literature and Education

Punjab

Shri Pramod Bhagat

Sports

Odisha

Shri S Ballesh Bhajantri

Art

Tamil Nadu

Shri Khandu Wangchuk Bhutia

Art

Sikkim

Shri Maria Christopher Byrski

Literature and Education

Poland

Acharya Chandanaji

Social Work

Bihar

Ms. Sulochana Chavan

Art

Maharashtra

Shri Neeraj Chopra

Sports

Haryana

Ms. Shakuntala Choudhary

Social Work

Assam

Shri Sankaranarayana Menon Chundayil

Sports

Kerala

Shri S Damodaran

Social Work

Tamil Nadu

Shri Faisal Ali Dar

Sports

Jammu and Kashmir

Shri Jagjit Singh Dardi

Trade and Industry

Chandigarh

Dr. Prokar Dasgupta

Medicine

United Kingdom

Shri Aditya Prasad Dash

Science and Engineering

Odisha

Dr. Lata Desai

Medicine

Gujarat

Shri Malji bhai Desai

Public Affairs

Gujarat

Ms. Basanti Devi

Social Work

Uttarakhand

Ms. Lourembam Bino Devi

Art

Manipur

Ms. Muktamani Devi

Trade and Industry

Manipur

Ms. Shyamamani Devi

Art

Odisha

Shri Khalil Dhantejvi

(Posthumous)

Literature and Education

Gujarat

Shri Savaji Bhai Dholakia

Social Work

Gujarat

Shri Arjun Singh Dhurve

Art

Madhya Pradesh

Dr. Vijaykumar Vinayak Dongre

Medicine

Maharashtra

Shri Chandraprakash Dwivedi

Art

Rajasthan

Shri Dhaneswar Engti

Literature and Education

Assam

Shri Om Prakash Gandhi

Social Work

Haryana

Shri Narasimha Rao Garikapati

Literature and Education

Andhra Pradesh

Shri Girdhari Ram Ghonju

(Posthumous)

Literature and Education

Jharkhand

Shri Shaibal Gupta

(Posthumous)

Literature and Education

Bihar

Shri Narasingha Prasad Guru

Literature and Education

Odisha

Shri Gosaveedu Shaik Hassan

(Posthumous)

Art

Andhra Pradesh

Shri Ryuko Hira

Trade and Industry

Japan

Ms. Sosamma Iype

Others - Animal Husbandry

Kerala

Shri Avadh Kishore Jadia

Literature and Education

Madhya Pradesh

Ms. Sowcar Janaki

Art

Tamil Nadu

Ms. Tara Jauhar

Literature and Education

Delhi

Ms. Vandana Kataria

Sports

Uttarakhand

Shri H R Keshavamurthy

Art

Karnataka

Shri Rutger Kortenhorst

Literature and Education

Ireland

Shri P Narayana Kurup

Literature and Education

Kerala

Ms. Avani Lekhara

Sports

Rajasthan

Shri Moti Lal Madan

Science and Engineering

Haryana

Shri Shivnath Mishra

Art

Uttar Pradesh

Dr. Narendra Prasad Misra

(Posthumous)

Medicine

Madhya Pradesh

Shri Darshanam Mogilaiah

Art

Telangana

Shri Guruprasad Mohapatra

(Posthumous)

Civil Service

Delhi

Shri Thavil Kongampattu A V Murugaiyan

Art

Puducherry

Ms. R Muthukannammal

Art

Tamil Nadu

Shri Abdul Khader Nadakattin

Others - Grassroots Innovation

Karnataka

Shri Amai Mahalinga Naik

Others - Agriculture

Karnataka

Shri Tsering Namgyal

Art

Ladakh

Shri A K C Natarajan

Art

Tamil Nadu

Shri V L Nghaka

Literature and Education

Mizoram

Shri Sonu Nigam

Art

Maharashtra

Shri Ram Sahay Panday

Art

Madhya Pradesh

Shri Chirapat Prapandavidya

Literature and Education

Thailand

Ms. K V Rabiya

Social Work

Kerala

Shri Anil Kumar Rajvanshi

Science and Engineering

Maharashtra

Shri Sheesh Ram

Art

Uttar Pradesh

Shri Ramachandraiah

Art

Telangana

Dr. Sunkara Venkata Adinarayana Rao

Medicine

Andhra Pradesh

Ms. Gamit Ramilaben Raysingbhai

Social Work

Gujarat

Ms. Padmaja Reddy

Art

Telangana

Guru Tulku Rinpoche

Others - Spiritualism

Arunachal Pradesh

Shri Brahmanand Sankhwalkar

Sports

Goa

Shri Vidyanand Sarek

Literature and Education

Himachal Pradesh

Shri Kali Pada Saren

Literature and Education

West Bengal

Dr. Veeraswamy Seshiah

Medicine

Tamil Nadu

Ms. Prabhaben Shah

Social Work

Dadra and Nagar Haveli and Daman and Diu

Shri Dilip Shahani

Literature and Education

Delhi

Shri Ram Dayal Sharma

Art

Rajasthan

Shri Vishwamurti Shastri

Literature and Education

Jammu and Kashmir

Ms. Tatiana Lvovna Shaumyan

Literature and Education

Russia

Shri Siddhalingaiah

(Posthumous)

Literature and Education

Karnataka

Shri Kaajee Singh

Art

West Bengal

Shri Konsam Ibomcha Singh

Art

Manipur

Shri Prem Singh

Social Work

Punjab

Shri Seth Pal Singh

Others - Agriculture

Uttar Pradesh

Ms. Vidya Vindu Singh

Literature and Education

Uttar Pradesh

Baba Iqbal Singh Ji

Social Work

Punjab

Dr. Bhimsen Singhal

Medicine

Maharashtra

Shri Sivananda

Others - Yoga

Uttar Pradesh

Shri Ajay Kumar Sonkar

Science and Engineering

Uttar Pradesh

Ms. Ajita Srivastava

Art

Uttar Pradesh

Sadguru Brahmeshanand Acharya Swami

Others - Spiritualism

Goa

Dr. Balaji Tambe

(Posthumous)

Medicine

Maharashtra

Shri Raghuvendra Tanwar

Literature and Education

Haryana

Dr. Kamlakar Tripathi

Medicine

Uttar Pradesh

Ms. Lalita Vakil

Art

Himachal Pradesh

Ms. Durga Bai Vyam

Art

Madhya Pradesh

Shri Jyantkumar Maganlal Vyas

Science and Engineering

Gujarat

Ms. Badaplin War

Literature and Education

Meghalaya
News Crux Important Days/Weeks
25 January: National Voters' Day
---
On 25th January 2022, India celebrated 12th National Voters' Day to encourage the country's voters to participate in the electoral process.
Since 2011, National Voters' Day has been celebrated on January 25 every year, all across the country to mark the foundation day of the Election Commission of India, i.e. 25th January 1950.
The theme for this year's National Voters' Day is 'Making Elections Inclusive, Accessible and Participative'.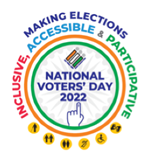 Sports In News Cricket
ICC Awards 2021
---
The ICC Awards are an annual set of sports awards for international cricket, which recognise and honour the best international cricket players of the previous 12 months. The awards were introduced by the International Cricket Council (ICC) in 2004.
Winners for the Year 2021
Rachael Heyhoe Flint Trophy for ICC Women's Cricketer of the Year – Smriti Mandhana (India)
Sir Garfield Sobers Trophy for ICC Men's Cricketer of the Year – Shaheen Afridi (Pakistan)
ICC Men's Test Cricketer of the Year – Joe Root (England)
ICC Men's ODI Cricketer of the Year – Babar Azam (Pakistan)
ICC Women's ODI Cricketer of the Year – Lizelle Lee (South Africa)
ICC Men's T20I Cricketer of the Year – Mohammad Rizwan (Pakistan)
ICC Women's T20I Cricketer of the Year – Tammy Beaumont (England)
ICC Emerging Men's Cricketer of the Year – Janneman Malan (South Africa)
ICC Emerging Women's Cricketer of the Year – Fatima Sana (Pakistan)
ICC Men's Associate Cricketer of the Year – Zeeshan Maqsood (Oman)
ICC Women's Associate Cricketer of the Year – Andrea-Mae Zepeda (Austria)
ICC Umpire of the Year – Marais Erasmus (South Africa)
Current News International Reports,Survey And Index
Inequality Kills
---
On 17th January, 2022, Oxfam International released the report titled- Inequality Kills: The unparalleled action needed to combat unprecedented inequality in the wake of COVID-19.
Major Highlights
Inequalities have been deepened in the midst of the pandemic, as a result of violent economic policies contributing to thousands of deaths a day.
The proportion of people with COVID-19 who die from the virus in developing countries is roughly double that in rich countries.
Women, ethnic minorities and developing countries have been the hardest hit by growing inequality during the COVID-19 pandemic.
For 99% of the global population, incomes have fallen and over 160 million more people have been forced into poverty.
Extreme inequality is a form of economic violence, where policies and political decisions that perpetuate the wealth and power of a privileged few result in direct harm to the vast majority of ordinary people across the world and the planet itself.
Despite the huge cost of fighting the pandemic, in the past two years rich country governments have failed to increase taxes on the wealth of the richest and continued to privatize public goods such as vaccine science. They have encouraged corporate monopolies to such a degree that in the pandemic period alone, the increase in market concentration threatens to be more in one year than in the past 15 years from 2000 to 2015.
Inequality goes to the heart of the climate crisis, as the richest 1 percent emit more than twice as much CO2 as the bottom 50 percent of the world.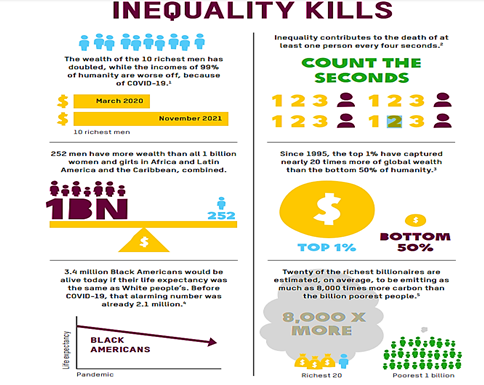 India Specific Findings
It reveals that when 84 percent of households in the country suffered a decline in their income in a year marked by tremendous loss of life and livelihoods, the number of Indian billionaires grew from 102 to 142.
More than 4.6 crore Indians meanwhile are estimated to have fallen into extreme poverty in 2020 (nearly half of the global new poor according to the United Nations.) The stark wealth inequality in India is a result of an economic system rigged in favour of the super-rich over the poor and marginalised.
Just a one percent wealth tax on 98 richest billionaire families in India can finance Ayushman Bharat, the national public health insurance fund of the Government of India for more than seven years.
Suggestion for the Governments to Reduce Inequality
Tax the new wealth made since the start of the pandemic through permanent wealth and capital taxes.
Invest the trillions that could be raised by these taxes in progressive spending on universal healthcare and social protection, climate change adaptation, and gender-based violence prevention and programming.
Tackle sexist and racist laws that discriminate against women and racialized people, and create new gender-equal laws to uproot violence and discrimination.
Define policies that will ensure women, racialized and other oppressed groups are represented in all decision-making spaces.
End laws that undermine the rights of workers to unionize and strike, and set up stronger legal standards to protect them.
Waive intellectual property rules over COVID-19 vaccine technologies to allow more countries to produce safe and effective vaccines to usher in the end of the pandemic.
Suggestions for India to Reduce Inequality
India needs to better track policy impact by improving mechanisms for its measurement.
It is time for India to reintroduce a wealth tax to generate much-needed resources to fund the recovery from the pandemic.
A temporary 1 percent surcharge on the richest 10 percent population could help raise an additional INR 8.7 lakh crore, which could be utilised to increase the education and health budget.
A secondary outcome should be an education system which addresses the needs of everyone, not just those privileged to attend elite private schools or have access to digital technology.
While the government is recognising gig economy workers, it also needs to focus on laying the legal groundwork of basic social sector protections for 93 percent of India's workforce.
It is time to reverse privatisation and commercialisation of public services, address jobless growth and bring back stronger social protection measures for India's informal sector workers.
News Crux Important Days/Weeks
25 January: National Tourism Day
---
National Tourism Day is celebrated on January 25 every year across the country.
This day is observed by the government to encourage tourism and explain the essential role of tourism in the growth of the country.
This year, the main event by the Union Govt. is being organized at Telangana's Pochampally village, a weavers' hamlet known for its famous hand-woven Ikat saris.
Pochampally was selected as one of the best tourism villages by the United Nations World Tourism Organisation (UNWTO) in November 2021.
This year's theme for National Tourism Day is 'Rural and Community Centric Tourism'.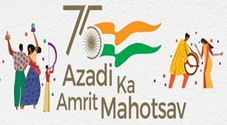 Current News National Study/Survey/Report/Index
First 'District Good Governance Index' Launched for Jammu & Kashmir
---
On 22 January 2022, India's first "District Good Governance Index", was released in Jammu.
It is prepared by Department of Administrative Reforms and Public Grievances (DARPG) in collaboration with Government of Jammu & Kashmir.
Earlier, the National Good Governance Index was released on December 25, 2021 where Jammu and Kashmir had registered an increase of 3.7 percent in Good Governance Indicators over the 2019 to 2021 period.
The Index comprised performance under 10 governance sectors having 58 indicators with 116 data points.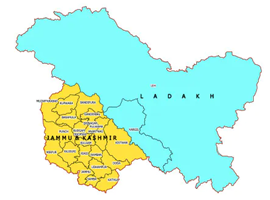 Some of the key highlights of the results the DGGI
In Agriculture and Allied Sector – Universal coverage has been achieved in Kisan Credit Card scheme, Soil Health Card Scheme and Animal Vaccination. Most Districts of Jammu & Kashmir witnessed growth of Food Grain Production, Horticulture produce, Milk and Meat production, poultry production, agriculture credit.
Commerce and Industry Sector – improvement is seen in GST registration, MSME units registered online, Credit to Handicrafts and Credit for Self-Employment. There is a 109 percent increase in credit to handicrafts in 2019-2021 period.
Human Resources Development Sector – The percentage of Schools with Drinking Water, Separate Toilets and Electricity Facilities have shown an increase as also the percentage of schools with access to computers and number of children served mid-day meals. In 10 districts 100 percent skill trainings have been imparted to registered students.
Public Health Sector – Full Immunization represents a significant success story, percentage of PHC/ Sub-Centers converted to Health & Wellness Centers, proportion of Anganwadis with own buildings have shown improvements.
Public Infrastructure and Utilities Sector – Housing for all scheme indicates more than 50 percent of sanctioned houses being grounded in 12 districts, Ganderbal and Srinagar achieving 100 percent access to safe drinking water, 18 districts achieving 100 percent access to sanitation facilities, improvements in households electrified and construction of all-weather roads.
Social Welfare and Development Sector – 80 percent Aadhar seeding of ration cards represents a major milestone.
Financial Inclusion Sector – Financial inclusion under Jan Dhan Yojana has achieved universal coverage, financial support under self-employment schemes has also registered double digit growth.
Judicial and Public Safety Sector – disposal of court cases has gone up significantly.
Citizen Centric Governance Sector – tremendous momentum in government offices converted to e-Office, almost 100 percent progress in grievance redressal and significant increases in government services provided online.
Other Findings
In the composite ranking of the first ever District Good Governance Index (DGGI), Jammu district has emerged at the top, followed by districts of Doda, Samba, Pulwama and Srinagar in the Union Territory of Jammu and Kashmir.
Under individual categories, Kishtwar district in Jammu region has been rated top in agriculture sector, Jammu in two sectors of C&I and Citizen Centric Governance, Pulwama in HRD, Reasi in Public Health, Srinagar in Public Infrastructure, Ramban in Social Welfare, Ganderbal in Financial Inclusion, Doda in Judicial and Public Safety and Shopian in Environment.
News Crux Important Days/Weeks
23 January: Parakram Diwas
---
On 23 January 2022, India celebrated 2nd edition of Parakram Diwas.
Last year the Union Government declared to celebrate 23 January – the birth anniversary of Netaji Subhas Chandra Bose as 'Parakram Diwas'.
This year (2022) also marks the 125th Birth Anniversary of Netaji Subhas Chandra Bose (Netaji was born on January 23, 1897).
As part of this year's observation, a holographic statue of Netaji Subhas Chandra Bose was inaugurated at India Gate which will be replaced with a grand granite statue later.
Also, on this day, the Central government gave away the annual award to recognise and honour the invaluable contribution and selfless service rendered by individuals and organisations in India in the field of disaster management called – 'Subhash Chandra Bose Aapda Prabandhan Puraskar'.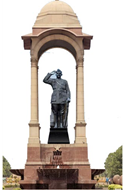 News Crux Important Days/Weeks
24 January: National Girl Child Day
---
National Girl Child Day is celebrated in the country on January 24 every year.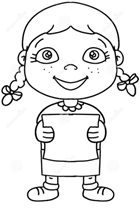 (Image Source: Dreamstime.com)

Aim
It aims towards promoting awareness about the rights of the girl child and to increase awareness on the importance of girl education, and their health and nutrition and also to promote the girls position in the society to make their living better among the society.
Objectives
The objective of National Girl Child Day is to create awareness about the rights a girl owns and to give girls the opportunities like everyone else, also to support the girl child of the nation and remove gender-based biases. Another objective of celebrating this day is to promote awareness about the inequalities that a girl child faces and educate people about girl's education. Basically to value them and to respect them like everybody else and give a new perspective towards girl child and to decrease discrimination. The main focus is on changing society's attitude towards girls, decrease female feticide and create awareness about the decreasing sex ratio.
Government Initiatives
Government of India has taken several steps over the years to improve the conditions of girls. Government has started several campaigns and programmes some of them are:

Save the Girl Child,
Beti Bachao Beti Padhao,
Sukanya Samriddhi Yojana
CBSE Udaan Scheme
Free or subsidized education for girl child,
Reservation for women in colleges and universities
National Scheme of Incentive to Girls for Secondary Education
News Crux Obituary
Archaeologist Thiru R. Nagaswamy Passed Away
---
Renowned archaeologist, historian, and epigraphist Ramachandran Nagaswamy has passed away on 23 January 2022.
He was known for his work on temple inscriptions and art history of Tamil Nadu.
He served as a Director of the Tamil Nadu Archaeology Department.
He was responsible for protecting several historic monuments like the first-century Chera inscriptions at Pugalur, the palace site of the Imperial Cholas at Gangaikonda Cholapuram, the famous 17th-century Thirumalai Nayak palace at Madurai, the 17th-century Danish Fort at Tranquebar, and the birthplace of poet Subramania Bharati at Ettayapuram besides excavating the palace site of Virapandya Kattabomman at Panchalankurichi.
He appeared as an Expert Witness in the London High Court, in the London Nataraja case.
He was awarded India's third highest civilian award the Padma Bhushan in 2018.

Sports In News Badminton
Syed Modi International Badminton Championships
---
The 2022 Syed Modi International Badminton Championship was held at Babu Banarasi Das Indoor Stadium in Lucknow, Uttar Pradesh from 18 to 23 January 2022.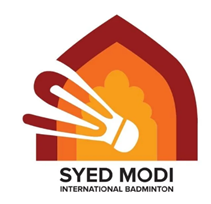 Winners
Women's Singles: Indian shuttler, PV Sindhu beat fellow Indian Malvika Bansod to win her second Syed Modi title after 2017.
Men's Singles: Not awarded – as Arnaud Merkle (France) tested positive for Covid and the other finalist, compatriot Lucas Claerbout was also his roommate.
Mixed Doubles: Ishaan Bhatnagar and Tanisha Crasto from India won the Mixed Doubles title.
Men's and Women's Doubles were won by Malaysian pairs.
Current News National Miscellaneous
Cabinet Approves Equity Infusion of Rs.1500 Crore in IREDA
---
On 19th January, 2022, the Cabinet Committee on Economic Affairs (CCEA) approved the equity infusion of Rs.1500 crore in Indian Renewable Energy Development Agency Limited (IREDA).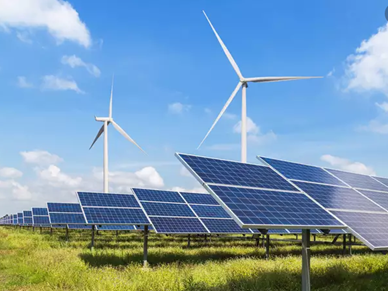 This equity infusion will help in employment generation of approximately 10200 jobs/year and CO2 equivalent emission reduction of approximately 7.49 Million Tonnes CO2/year.
The equity infusion of Rs.1500 crore by Government of India will enable IREDA:

To lend Rs.12000 crore approximately to the RE sector, thus facilitating the debt requirement of RE of additional capacity of approximately 3500-4000 MW.
To enhance its networth which will help it in additional RE financing, thus contributing better to the Government of India's RE targets.
To improve the capital-to-risk weighted assets ratio (CRAR) to facilitate its lending and borrowing operations.
About IREDA
Indian Renewable Energy Development Agency Limited (IREDA) - a mini ratna (Category-1) company under the administrative control of Ministry of New and Renewable Energy (MNRE) - was set up in 1987 to work as a specialised non-banking finance agency for the Renewable Energy (RE) sector.
The broad aim of the Ministry is to develop and deploy new and renewable energy to supplement the energy requirements of the country.
IREDA with more than 34 years of techno-commercial expertise plays a catalytic role in the RE project financing which gives confidence to the FIs/banks to lend in the sector.
News Crux Obituary
Subhash Bhowmik
---
Former Indian footballer and one of the most celebrated soccer coaches of India, Subhash Bhowmik passed away on 22 January 2022.
Bhowmik was the key man in guiding East Bengal to ASEAN up in the year 2003. He was also a member of the bronze-winning Indian soccer team in the Asian Games in the year 1970.
Almost the entire part of his soccer career was spent with the East Bengal club. He became famous in the soccer circuit of Kolkata as a "bulldozing striker."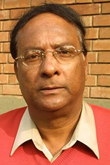 News Crux Obituary
Thich Nhat Hanh: 'Father of Mindfulness' Passed Away
---
Thich Nhat Hanh, an influential Vietnamese Buddhist monk, has passed away on 22 January 2022.
A prolific author and peace activist, Thich Nhat Hanh, is often referred to as the "father of mindfulness".
Thich Nhat Hanh, was exiled from Vietnam in the 1960s after opposing the war.
During the height of the Vietnam War, he met with Martin Luther King, persuading the civil rights leader to speak out against the conflict. King later nominated Thich Nhat Hanh for a Nobel Peace Prize, describing him as "an apostle of peace and non-violence".
The monk spent decades in France after being exiled and went on to establish monasteries and meditation centres around the world, known as the 'Plum Village Tradition'.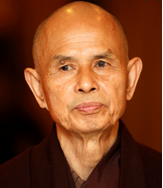 Mindfulness in Buddhism
Mindfulness is the practice of purposely bringing one's attention in the present moment without evaluation, a skill one develops through meditation or other training. Mindfulness derives from sati, a significant element of Buddhist traditions, and is based on Zen, Vipassanā, and Tibetan meditation techniques. Though definitions and techniques of mindfulness are wide-ranging, Buddhist traditions explain what constitutes mindfulness such as how past, present and future moments arise and cease as momentary sense impressions and mental phenomena.
News Crux Important Days/Weeks
19 January: Kokborok Day
---
On 19 January 2022 Tripura observed 44th Kokborok Day, also known as the Tripuri Language Day.
The day commemorates the initial recognition of Kokborok as the official language in 1979.
The state Govt. is stressing more on regional languages and renamed Baramura hills to Hatai Kotor (literally translating to big hill in Kokborok) two years ago.
The government in Tripura officially rechristened two more locations with Kokborok names while observing the 44th Kokborok Day - Gandacherra was renamed as Ganda Twisa, where the picturesque Dumbur Lake is there and Atharomura range to Hachuk Berem in Kokborok language.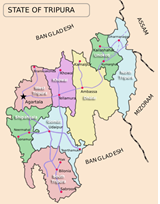 Garia Puja
In November, 2018, the state government announced a two-day holiday on Garia Puja, a Tripuri harvest festival celebrated on the 7th day of April.
Current News International India And Its Bilateral Relations
India-Sri Lanka: 5th Joint Committee on S&T Cooperation
---
At the India-Sri Lanka 5th Joint Committee on S&T Cooperation held on January 20, 2022, India and Sri Lanka extended the existing cooperation in science and technology.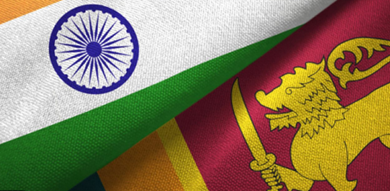 Key Highlights
Both countries mutually agreed to extend the Programme of Cooperation (POC) for another 3 years and identified new areas such as waste-water technologies, industry and biotech, sustainable agriculture, aerospace engineering, robotics, big data analytics, and artificial intelligence to be included in the POC.
The delegates reviewed the ongoing collaborative activities in the 9 areas spanning food technology; plant base medicines; meteorology; space research & applications, robotics & automation; industrial electronics, renewable energy; waste management; information and communication technology and discussed about the future activities.
The Indian side presented the overall STI Policy and priority areas by showcasing the core mandates of DST, multi-stakeholder base of DST, India's recent progress in S&T, as well as focus on securing India's future in technology through missions like NM-ICPS, NM-QTA, Methanol mission, new initiatives like VAJRA, TARE, Vigyan Jyoti, Accelerate Vigyan.
The Sri-Lankan side also highlighted the scope and status of S&T in their country and its application in various areas of national importance.
Organizations like National Science Foundation, Sri Lanka, Council of Scientific and Industrial Research, India and Industrial Technology Institute, Sri Lanka detailed on activities performed by the respective Scientific Agencies and areas of potential collaboration between both the countries.
Significance
This platform will provide an opportunity for discussing various other facets which are possible for collaboration in the domain of S&T.
India offers fellowships like India S&T fellowship, e-ITEC and both the countries can work through a number of multilateral platforms like BIMSTEC, which they are part of.
As part of India's "Neighborhood First" policy which guides the country's cooperation with Sri Lanka, this meeting would help build on existing collaborative work and help these reach greater heights.
S&T is a key enabler of socio-economic and sustainable development. The tools in science will enable the world in achieving the 2030 agenda of sustainable development.
Current News National Social Issue & Social Justice
Inherited Property of Issueless Hindu Female Dying Intestate goes back to Source: SC
---
On 20th January 2022, the Supreme Court held that inherited property of a female Hindu dying issueless and intestate will either go to the heirs of her parents or husband.
The court also said that such daughters would get preference over other collateral members of the family such as sons and daughters of brothers of the deceased father.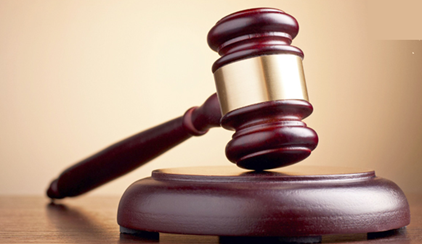 Major Point of the Ruling
If a female Hindu dies intestate without leaving any issue, then -
The property inherited by her from her father or mother would go to the heirs of her father;
The property inherited from her husband or father-in-law would go to the heirs of the husband.
If a property of a male Hindu dying intestate (without a will) is a self-acquired property or obtained in the partition of a coparcenary or a family property, then
The same would devolve by inheritance and not by survivorship, and a daughter of such a male Hindu would be entitled to inherit such property in preference to other collaterals (such as sons/daughters of brothers of deceased father).
Basic Aim of the Legislation: Property goes back to the Source
The basic aim of the legislature in enacting Section 15(2) is to ensure that inherited property of a female Hindu dying issueless and intestate, goes back to the source.
Upon whom the Act is Applicable
The Act lays down a uniform and comprehensive system of inheritance and applies, inter-alia, to persons governed by the Mitakshara and Dayabhaga Schools and also to those governed previously by the Murumakkattayam, Aliyasantana, and Nambudri Laws.
The Act applies to every person, who is a Hindu by religion in any of its forms including a Virashaiva, a Lingayat or a follower of the Brahmo, Pararthana or Arya Samaj and even to any person who is Buddhist, Jain, or Sikh by religion excepting one who is Muslim, Christian, Parsi or Jew by religion.
The Hindu Succession Act, 1956
The main scheme of this Act is to establish complete equality between male and female with regard to property rights and the rights of the female were declared absolute, completely abolishing all notions of a limited estate.
The Act brought about changes in the law of succession among Hindus and gave rights which were till then unknown in relation to women's property.
The legislative intent of enacting Section 14 (I) of the Act was to remedy the limitation of a Hindu woman who could not claim absolute interest in the properties inherited by her but only had a life interest in the estate so inherited.
Section 14 (I) in The Hindu Succession Act, 1956
Property of a female Hindu to be her absolute property—
Any property possessed by a female Hindu, whether acquired before or after the commencement of this Act, shall be held by her as full owner thereof and not as a limited owner.
Explanation: In this sub-section, "property" includes both movable and immovable property acquired by a female Hindu by inheritance or devise, or at a partition, or in lieu of maintenance or arrears of maintenance, or by gift from any person, whether a relative or not, before, at or after her marriage, or by her own skill or exertion, or by purchase or by prescription, or in any other manner whatsoever, and also any such property held by her as stridhana immediately before the commencement of this Act.
News Crux Important Days/Weeks
19 January: NDRF Raising Day
---
National Disaster Response Force (NDRF) celebrates its Raising Day every year on January 19, since it came into existence on January 19, 2006. This year it was the 17th observation.
NDRF is a specialized force under the National Disaster Management Authority (NDMA), constituted under the Disaster Management Act, 2005.
NDRF currently consists of 15 battalions from the Border Security Force (BSF), Central Reserve Police Force (CRPF), Central Industrial Security Force (CISF), Indo Tibetan Border Police (ITBP), Sashastra Seema Bal (SSB) and Assam Rifles.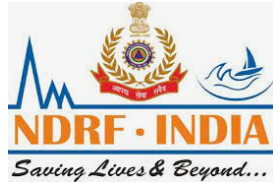 News Crux Awards In News
Genesis Prize 2022
---
Albert Bourla, chairman and CEO of Pfizer, has been awarded the 2022 Genesis Prize for his "leadership, determination and especially for his willingness to assume great risks" in developing a coronavirus vaccine in record time.
Pfizer's vaccine was the first to win U.S. approval for emergency use in December 2020.
The Genesis Prize is a $1 million annual prize awarded to Jewish people who have achieved significant professional success, in recognition of their accomplishments, contributions to humanity, and commitment to Jewish values.
The prize was inaugurated in 2014 and is run in a partnership between the private Genesis Prize Foundation and the chairman's office of the Jewish Agency, a nonprofit group that has close ties to the Israeli government.
The prize is usually awarded in Jerusalem each June at a dinner attended by Israel's prime minister. But the ceremony has been called off the past two years due to the pandemic.

News Crux Appointment & Resignation
Roberta Metsola: Third Woman and Youngest to Head European Parliament
---
Following the death of European Parliament President David Sassoli, Roberta Metsola Tedesco Triccas has taken over as head of the European Parliament.
The Maltese, who turned 43 on the day of her election, is only the third woman to hold this position, after French Auschwitz survivor Simone Veil and Nicole Fontaine, also from France.

News Crux Appointment & Resignation
Lt Gen Manoj Pande appointed as next Vice Chief of Army Staff
---
Eastern Army Commander Lieutenant General Manoj Chandrashekhar Pande has been appointed as the next Vice Chief of Army Staff.
He will succeed Lt Gen CP Mohanty who is scheduled to superannuate on January 31, 2022.
Lt Gen Manoj Pande has taken active part in Operation Vijay and Operation Parakram.

State In News Nagaland
Shamator: 16th District of Nagaland
---
On 19 January 2022 Shamator District was created as the 16th district of Nagaland.
Earlier on December 18, 2021, three new districts were created: Chümoukedima District and Niuland District carved from Dimapur District and Tseminyü District carved from Kohima District.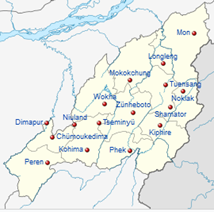 Sports In News Football
FIFA Football Awards 2021
---
The Best FIFA Football Awards™ 2021 ceremony, held as a virtual TV show from the Home of FIFA in Zurich, Switzerland.
It crowned Alexia Putellas (Spain) and Robert Lewandowski (Poland) , as the outstanding players in women's and men's football respectively.
Bayern Munich striker Robert Lewandowski beat Lionel Messi and Mohamed Salah to win the award.
Tottenham's Erik Lamela won the Puskas Prize for his goal against Arsenal, which was an audacious rabona (a technique of kicking the football where the kicking leg is crossed behind the back of the standing leg).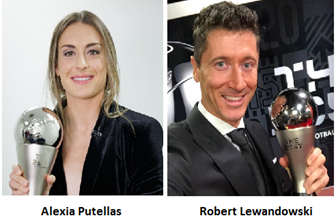 The FIFA Puskás Award is awarded to the male or female judged to have scored the most aesthetically significant, or "most beautiful", goal of the calendar year.
List of Winners
The Best FIFA Men's Player: Robert Lewandowski (Bayern)
The Best FIFA Men's Goalkeeper: Edouard Mendy (Chelsea)
The Best FIFA Men's Coach: Thomas Tuchel (Chelsea)
The Best FIFA Women's Player: Alexia Petellas (Barcelona)
The Best FIFA Women's Goalkeeper: Chiristiane Endler (PSG)
The Best FIFA Women's Coach: Emma Hayes (Chelsea)
FIFA Puskas Award: Erik Lamela (Tottenham)
FIFA Fair Play Award: Denmark national football team
FIFA Fan Award: Denmark and Finland
Special Award to Cristiano Ronaldo

There was a special award for Manchester United striker Cristiano Ronaldo in recognition of his achievement in setting a new record for international goals.
Ronaldo netted 115 times for Portugal at the time of the ceremony, which is more international goals than anyone in the history of the game.
Current News Ecology & Environment
Wetland Bird Estimation in KNP & TR: Water Birds Declined by 28%
---
According to the fourth wetland bird estimation in Kaziranga National Park and Tiger Reserve (KNP & TR), results of which were announced on 18th January 2022, the number of water birds reduced to 66,776 in 2021-22 from 93,543 in 2020-21 (declined by 28.61 per cent in one year).
66,776 water birds of 126 species were enumerated in the latest study using the point count method.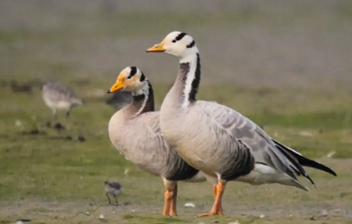 Point counts are a commonly used method for determining the relative abundance of birds. A point count consists of standing at a predetermined location, usually along the road-side, and counting all birds seen or heard during a set period of time.
Among the birds, Bar-headed Goose topped the list with 16,552, followed by Northern Pintail at 9,493 and Common Teal at 5,631. Its conservation status in IUCN is 'Least Concern'.
Ferruginous Duck, an important species with 2,236 numbers may be regarded as a highlight of the latest bird estimation. Its conservation status in IUCN in 'Near Threatened'.
Reason for Decline in Water Birds
The decrease in the number of water birds was due to accumulation of water hyacinth in Rowmari wetland under the Laokhowa wildlife sanctuary.
KNP & TR
The KNP & TR, one of India's seven UNESCO world heritage sites, is not just about one-horned rhinos, Royal Bengal tigers and Asian elephants it is also home to thousands of birds of over 125 species.
The national park is situated in Golaghat, Nagaon, Sonitpur, Biswanath and Karbi Anglong districts, mostly in central Assam.
Current News International India And Its Bilateral Relations
India-China: Bilateral Trade Crosses 125 billion USD in 2021
---
In 2021, the bilateral trade between India and China stood at 125.66 billion USD, up 43.3% from 2020.
China's exports to India were 97.52 billion USD while China's imports from India were 28.14 billion USD in 2021.
India was China's 15th largest trade partner in 2021.

Exports: India's biggest exports to China were iron ore, cotton and other raw material-based commodities.
Imports: India's imports from China included electrical and mechanical machinery, active pharmaceutical ingredients (APIs), auto components and medical supplies.
Trade Deficit: Trade deficit between the two countries remained in favour of China – at $69 billion.
Reasons behind Widening of Trade Deficit
The widening of India's trade deficit with China can be attributed to two factors:
Narrow basket of commodities, mostly primary, for export to China; and
Lack of market access for most of India's agricultural products and the sectors where India is competitive such as pharmaceuticals and IT.
Current News Science & Technology
Phase Therapy: Cure for Chronic Wounds
---
A team of scientists from the Banaras Hindu University (BHU) have found a cure for those suffering from chronic wounds, particularly with diabetic foot ulcers.
Types of Wounds
Wound: A wound is defined as a breach in the skin or body tissues due to injury.
Acute Wound: An acute wound is defined as a "recent break that is yet to progress through sequential stages of healing".
Chronic Wound: The wounds where normal healing process is stalled due to underlying pathology (vascular and diabetes) or infection beyond three months is defined as chronic wound.
Concern
Infection with antibiotic-resistant bacteria and biofilm formation halt healing progress. These wounds cause significant psychological and physical morbidity.
Solution
BHU researchers used Bacteriophage therapy as a solution to antibiotic-resistant bacteria to heal acute and chronic wounds.
The study projected that specific phage therapy is equally effective regardless of the diabetic or non-diabetic status of the patient though the healing was relatively delayed in diabetic patients.
Bacteriophage
A bacteriophage is a type of virus that infects bacteria. In fact, the word "bacteriophage" literally means "bacteria eater," because bacteriophages destroy their host cells. All bacteriophages are composed of a nucleic acid molecule that is surrounded by a protein structure.
Legality Issue
In 2019, the United States Food and Drug Administration approved the first US clinical trial for intravenous phage therapy. Phage therapy has many potential applications in human medicine as well as dentistry, veterinary science, and agriculture.
Bacteriophages are not approved for treatment in India though clinical trials are underway.
Current News Science & Technology
CCMB Study Finds Novel Genetic Risk Factors for Heart Failure among Indians
---
A team of scientists at the CSIR-Centre for Cellular and Molecular Biology (CCMB), Hyderabad, have found novel genetic mutations in the beta myosin heavy chain gene (β-MYH7) that are responsible for causing dilated cardiomyopathy among Indians.
The mortality rate due to cardiovascular diseases is very high in India compared to western countries.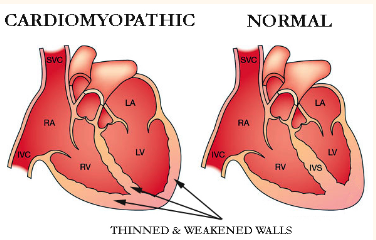 Cardiomyopathy
Cardiomyopathy changes the integral structure of the heart muscle and as a result, the heart is unable to pump blood efficiently. This increases the risk of heart failure leading to sudden cardiac death.
β-MYH7 & India
The β-MYH7 is one of the major genes implicated in cardiac diseases globally.
Not many genetic studies were carried out in Indian cardiomyopathy patients.
Hence, Researchers at CCMB, Hyderabad sequenced β-MYH7 gene of 137 dilated cardiomyopathy patients along with 167 ethnically matched healthy controls to identify the mutation(s), if any, that are associated with dilated cardiomyopathy in Indian patients.
Findings
The study revealed 27 variations, of which seven mutations (8.0%) were novel and were detected exclusively in Indian dilated cardiomyopathy patients.
Benefits of this Study
The study can help in developing gene-editing methods that may rescue cardiac contractility of failing hearts among Indians with the novel mutations.
News Crux Miscellaneous
Supermom 'T15' Passes Away
---
A tigress from Pench Tiger Reserve (PTR), Madhya Pradesh, T15 who was popular as 'Collarwali' and has died.
'Collarwali' was the first-ever tigress to be radio-collared at Pench.
It was also called 'Supermom' as it gave birth to 29 cubs.
In 2008, when Panna Tiger Reserve in Madhya Pradesh became tiger-less, it was one of the female cubs of Collarwali that was sent to Panna for reviving the big cat's population there.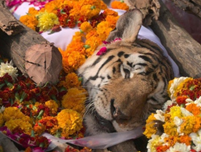 News Crux Obituary
Environmentalist M.K. Prasad Passes Away
---
M.K. Prasad, one of the leading figures of the Silent Valley Hydro-electric project that marked the beginning of the environmental movement in Kerala, passed away on 17 January 2022.
Bowing to unrelenting pressure from ecologists, the government was forced to abandon the project.
The Silent Valley forests were declared as a national park by the Union Government on November 15, 1984.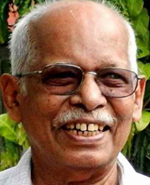 News Crux Obituary
Social Worker Shanti Devi Passes Away
---
Social worker and Padma Shri (2021) awardee Shanti Devi (also called Lugdi Devi) has passed away on 16th January 2022.
She was known for her dedication towards the underprivileged community and restoring peace in the Maoist-affected areas in Odisha.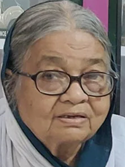 News Crux Obituary
Former President of Mali Ibrahim Boubacar Keïta Passes Away
---
The ousted President of Mali, Ibrahim Boubacar Keïta, has died on 16th January 2022.
He led Mali for seven years until 2020, when he was ousted in a coup after huge anti-government protests over his handling of jihadist unrest.
Mr Keïta was involved in politics for more than three decades, serving as a socialist prime minister from 1994 to 2000.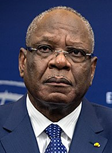 Sports In News Badminton
India Open 2022
---
The India Open is an annual badminton event held in India since 2008 and is a BWF World Tour Super 500 Grade international badminton tournament.
This year's event was held at K. D. Jadhav Indoor Hall, New Delhi.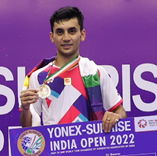 Highlights
Men's Singles: Lakshya Sen (India) defeated world champion Loh Kean Yew (Singapore) to win the title.
Men's Doubles: Chirag Shetty /Satwiksairaj Rankireddy from India won their first ever Indian Open finals as they defeated three-time world champions Mohammad Ahsan/ Hendra Setiawan.
Sports In News Hockey
FIH introduces New Rules for Penalty Corner and Aerial Balls
---
Rule 4.2
Defenders can keep wearing Protective Face Gear within 23m Area
To make the sport safer for its athletes, the International Hockey Federation (FIH) has allowed players defending penalty corners to keep their protective equipment on even after the ball goes outside the striking circle, but must remove them at the first opportunity inside the 23m area.
Earlier, the players defending penalty corners were bound to remove their protective equipment immediately inside the circle once the flick was executed.

It was trialled in the FIH Odisha Hockey Men's Junior World Cup in Bhubaneswar in December 2021, and received unanimous support from coaches, athletes and officials.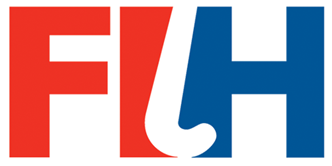 Rule 9.10
Aerial Balls
Previously, intercepting a falling aerial ball was considered to be illegitimate but now the FIH has granted relaxation to players in this regard.
Rule 9.10 was changed to allow for the playing of what is commonly referred to as Aerial Balls. The previous text did not cover for the possibility for players to safely intercept a falling ball, which is now seen as both legitimate and positive to the development of the game.
Implementation
The FIH Rules of Hockey have come into effect from January 1 at the international level.
National Associations have discretion to decide the date of their implementation at National level, based on their domestic seasons.
News Crux Obituary
Cartoonist and Illustrator Narayan Debnath Passes Away
---
Noted cartoonist, illustrator and litterateur Narayan Debnath has passed away on 18 January 2022.
Debnath was the creator of some of immortal cartoon characters for Bengali readers such as Bantul the Great, Handa Bhonda, Nonte Fonte that have inspired not only children but generations of Bengalis.
He holds the record of longest running comics by an individual artiste for Handa Bhonda comics series which completed its continuous 53 years of running.
He was the first and only Comics-Artist in India who has received a D. Litt. degree.
The cartoonist was honoured with the Sahitya Akademi award in 2013 and the Padma Shri in 2021.

News Crux Important Days/Weeks
16 January: National Startup Day
---
To boost India's growing startup ecosystem, Prime Minister Narendra Modi has declared January 16 as National Startup Day.
The term startup refers to a company in the first stages of operations. Startups are founded by one or more entrepreneurs who want to develop a product or service for which they believe there is demand. These companies generally start with high costs and limited revenue, which is why they look for capital from a variety of sources such as venture capitalists.

News Crux Important Days/Weeks
15 January: Indian Army Day
---
Army Day in India is celebrated on 15 January every year in recognition of Field Marshal Kodandera M. Cariappa's taking over as the first Commander-in-Chief of the Indian Army from General Francis Roy Bucher, the last British Commander-in-Chief of India, on 15 January 1949.
Army Day marks a day to salute the valiant soldiers who sacrificed their lives to protect the country and its citizens.
The Indian Army originated from the East India Company, which was known as the British Indian Army and later named the National Army after India's independence.
This year marks the 74th Indian Army Day.
As a part of Army Day celebrations, 'Monumental National Flag', the world's largest national flag (225 feet by 150 feet) made from Khadi, was displayed along the India-Pakistan border in Rajasthan's Longewala- the center stage of the battle between India and Pakistan in 1971.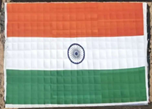 News Crux Obituary
Kathak Legend Birju Maharaj Passes Away
---
Kathak legend Pandit Birju Maharaj (Brij Mohan Nath Mishra) has passed away on 16 January 2022.
He was an exponent of the Kalka-Bindadin Gharana of Lucknow.
His dance underlines the Lucknow Kalka-Bindadin gharana features — ang (physical beauty), layakari (lyrical melody) and abhinaya (mime).
He was a distinguished performer with complex rhythmic structures, lightning-fast spins and poetic expressions.
While he was best known as a Kathak dancer, he was an equally prolific singer, poet and painter.
Birju Maharaj was a descendant of the Maharaj family of Kathak dancers, which includes his two uncles, Shambhu Maharaj and Lachhu Maharaj, and his father and guru, Acchan Maharaj.
He was awarded Sangeet Natak Akademi Award (1964) and Padma Vibhushan in 1986.

News Crux Obituary
Bengali Theatre Artist Shaoli Mitra Passes Away
---
Noted Bengali theatre and film actress, director, and playwright Shaoli Mitra has passed away on 16 January 2022.
She established the theatre group "Pancham Baidik" which is pioneer for producing widely acclaimed plays on women's emancipation.
She was awarded Sangeet Natak Akademi Award in 2003 for acting in Bengali theatre and Padma Shri (2009) in Arts.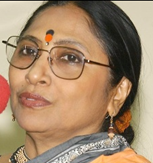 Current News National Indian Art, Culture & Heritage
India gets back Goat-Headed Yogini Statue
---
A 10th century stone idol of goat-headed Yogini was handed over to India by the High Commission of India, London.
The idol was illegally removed from Uttar Pradesh's Banda from a temple in Lokhari.
The theft had taken place somewhere in the 1980s.
The goat-headed Yogini sculpture belonged to a group of stone deities carved in sandstone and installed in the Lokhari temple.
Notably, another similar sculpture of the buffalo-headed Vrishanana Yogini was stolen from the same temple in Lokhari and was recovered by India in the year 2013. It was repatriated by the Embassy of India in Paris.
Yoginis are a group of powerful female divinities associated with the Tantric mode of worship. They are worshipped as a group, often 64, and are believed to possess infinite powers.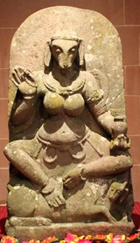 PIB News National
17-21 January 2022: 'Open Data Week'
---
On 17th January 2022, the Ministry of Housing and Urban Affairs (MoHUA) announced the initiation of the Open Data Week to encourage adoption of open data and promote innovation across India's urban ecosystem.
Leading up to the 'Azadi Ka Amrit Mahotsav - Smart Cities: Smart Urbanization' conference scheduled to be held in Surat, during February 2022, the Open Data Week is part of a series of pre-event initiatives being undertaken by MoHUA to promote awareness and use of open data.
It will be conducted during the third week of January, i.e., from 17th January 2022 to 21st January 2022.
The Event aims to show the benefits of open data such as increased efficiency, transparency, a spur in innovation, and economic growth.
The Event will see participation from all 100 Smart Cities that will be publishing high quality datasets and data blogs on the Smart Cities Open Data Portal.
Presently, more than 3,800 datasets and more than 60 data stories are already available on the Portal to various stakeholders to analyse this data and uncover actionable insights.
'Open Data Week' is divided into two segments:
First, uploading of datasets, visualizations, APIs and data blogs on the Smart Cities Open Data Portal from 17th January 2022 to 20th January 2022, and
Second, celebration of a Data Day by all smart cities on 21st January 2022.
21 January 2022: Data Day
The Data Day will take place nationally across all smart cities and will include talks, seminars, hackathons, demonstrations, and trainings on different data tracks identified by the cities.
The Day will see engagement of people from different backgrounds including government agencies, private sector enterprises, scientific and academic institutions, businesses, start-ups, civil society, etc.
The idea is to provide a platform that offers ample opportunities on how to continue creating and promoting the use of data that addresses complex urban issues, such as the ongoing COVID-19 pandemic.
Benefits out of Data
Many different groups of people and organisations can benefit from the availability of quality data.
New combinations of data can create new knowledge and insights, which can lead to whole new fields of application.
This can help governments in solving some of the most common problems faced by the citizens of any city and replicating the successful ideas in other cities.
All 100 smart cities are geared up for the event, making it a collaborative effort towards making Indian cities 'Data Smart'.
Sports In News Hockey
Women's Hockey Asia Cup 2022
---
Women's Hockey Asia Cup 2022 will be held in Muscat, Oman from January 21-28, 2022.
The tournament was originally scheduled to be held in Bangkok, Thailand but moved to Muscat, Oman.
Goalkeeper Savita Punia will captain an 18-member Indian squad and Defender Deep Grace Ekka will be the vice-captain.
Indian women are the defending champions at the continental event.
The Indian women's hockey team features 16 players who were part of the Tokyo 2020 Olympics, where the Indian eves finished fourth.
Regular skipper Rani Rampal will miss out as she is undergoing rehabilitation for a hamstring injury.
China, Indonesia, Japan, Malaysia, Singapore, South Korea and Thailand are the seven other teams competing at the Women's Hockey Asia Cup 2022.
India are drawn in Pool A with Japan, Malaysia and Singapore and will begin their campaign against Malaysia on January 21.
The top four countries will qualify for the Women's Hockey World Cup 2022 to be held in Spain and the Netherlands later this year.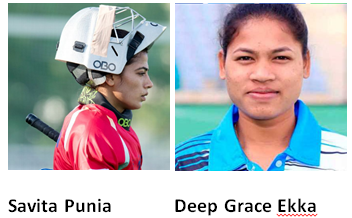 Current News Ecology & Environment Disaster Management
IMD Launches Climate Hazards and Vulnerability Atlas & Doppler Radars
---
On 14th January 2022, the India Meteorological Department (IMD) launched India's first Climate Hazards and Vulnerability Atlas and four Doppler Weather Radars.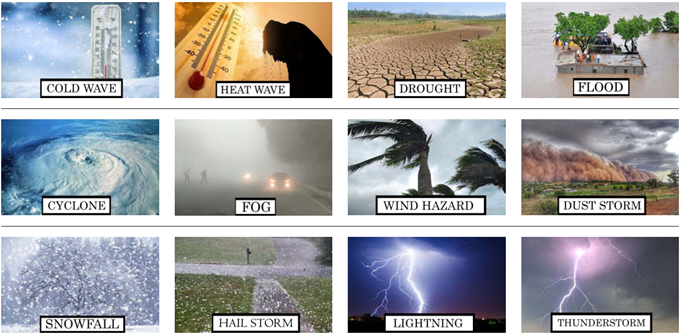 Climate Hazards and Vulnerability Atlas
The Climate Hazards and Vulnerability Atlas of India has been developed by the scientists at Climate Research and Services (CRS) office of the India Meteorological Department (IMD), Pune.
The Atlas is based on 12 extreme weather events and the risks they pose to the local population, livelihoods and economy of each district.
The atlas features extreme rainfall, drought, coldwave, heatwave, dust storms, hail storm, thunderstorm, cyclones, snowfall, lightning, winds and fog.
The atlas provides climate vulnerability information at district level on five types of hazards:
Cold Wave
Heatwave
Flood
Lightning
Snowfall
The atlas provides a range of vulnerability with risks ranging from nil, low, moderate, high and very high categories for every Indian district.
The atlas provides pie charts representing the percentage of districts and population affected by disastrous weather events in different vulnerability categories.
Benefits of this Atlas
The hazard and vulnerability atlas can be used as reference points to issue Impact Based forecasts with respect to different weather hazards. It can also be utilized as a guide in planning socio-economic activities and in preventing and mitigating disasters.
Doppler Weather Radars
IMD launched four new Doppler weather radars, one each in Mumbai, Delhi, Chennai, and Leh, to further improve the weather forecast system in these cities/region.
Now, the number of such radars in the country reached 33. The IMD's has plans to increase this to 90 for covering the entire country under the DWR network for better forecasting.
Special Feature the New Radars
The dual-polarization technology used in this radar will provide improved rainfall monitoring and hydrometeor classification by distinguishing between rain, snow, and hail.
This will also help in monitoring, nowcasting and short-range forecasting.
Current News Ecology & Environment Survey/Study/Report
India State of Forest Report 2021
---
On 13 January 2022, the Union Ministry for Environment, Forest and Climate Change has released the biennial 'India State of Forest Report 2021' prepared by the Forest Survey of India (FSI).
The ISFR-2021 provides information on forest cover, tree cover, mangrove cover, growing stock, carbon stock in India's forests, forest fire monitoring, forest cover in tiger reserve areas, above ground estimates of biomass using SAR data & climate change hotspots in Indian forests.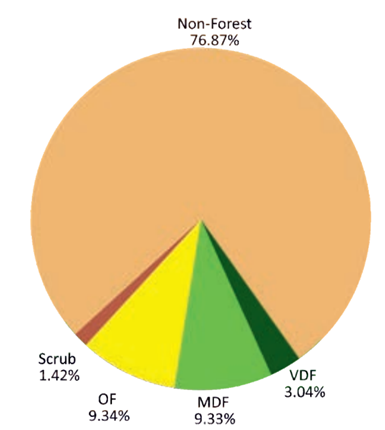 (OF: Open Forest; MDF: Moderately Dense Forest; VDF: Very Dense Forest)
Major Findings
Forest and Tree Cover
The total forest and tree cover of the country is 80.9 million hectare which is 24.62 per cent of the geographical area of the country.
Increase in Forest & Tree Cover: As compared to the assessment of 2019, there is an increase of 2,261 sq km in the total forest and tree cover of the country. Increase in forest cover has been observed in open forest followed by very dense forest.

Forest Cover: 1,540 sq km
Tree Cover: 721 sq km.

Top Three States Showing Increase in Forest Cover: Andhra Pradesh (647 sq km) followed by Telangana (632 sq km) and Odisha (537 sq km).
Area-wise Largest Forest Cover: Madhya Pradesh has the largest forest cover in the country followed by Arunachal Pradesh, Chhattisgarh, Odisha and Maharashtra.
Forest Cover as Percentage of Total Geographical Area: In terms of forest cover as percentage of total geographical area, the top five States are Mizoram (84.53%), Arunachal Pradesh (79.33%), Meghalaya (76.00%), Manipur (74.34%) and Nagaland (73.90%).
17 states/UT's have above 33 Percent of the Geographical Area Under Forest Cover: Out of these states and UT's, five states/UTs namely Lakshadweep, Mizoram, Andaman & Nicobar Islands, Arunachal Pradesh and Meghalaya have more than 75 per cent forest cover while 12 states/UTs namely Manipur, Nagaland, Tripura, Goa, Kerala, Sikkim, Uttarakhand, Chhattisgarh, Dadra & Nagar Haveli and Daman & Diu, Assam, Odisha, have forest cover between 33 per cent to 75 per cent.
Mangrove Cover
Total mangrove cover in the country is 4,992 sq km.
An increase of 17 sq Km in mangrove cover has been observed as compared to the previous assessment of 2019.
Top three states showing mangrove cover increase are Odisha (8 sq km) followed by Maharashtra (4 sq km) and Karnataka (3 sq km).
Carbon Stock
Total carbon stock in country's forest is estimated to be 7,204 million tonnes and there an increase of 79.4 million tonnes in the carbon stock of country as compared to the last assessment of 2019.
The annual increase in the carbon stock is 39.7 million tonnes.
The carbon stock refers to the amount of carbon stored in forests in the form of biomass, soil, deadwood and litter. More the carbon stock, higher would be the forest's capacity to absorb and sequester carbon dioxide (CO2), the main greenhouse gas in the atmosphere, through photosynthesis.
Forest Category & Cover
Very Dense Forest: All lands with tree canopy density of 70 percent and above.
Moderately Dense Forest: All lands with tree canopy density of 40 percent and more but less than 70 percent.
Open Forest: All lands with tree canopy density of 10 percent and more but less than 40 percent.
Scrub: Forest lands with canopy density less than 10 percent.
Non-forest: Lands not included in any of the above classes (includes water).
Some New Features of isfr 2021
Assessment of forest cover in the Tiger Reserves and Lion Conservation Areas: In the present ISFR 2021, FSI has included a new chapter related to the assessment of forest cover in the Tiger Reserves, Corridors and Lion conservation area of India.
Above Ground Biomass: A new initiative of FSI has also been documented in the form of a chapter, where the 'Above Ground Biomass' has been estimated. FSI, in collaboration with Space Application Centre (SAC), ISRO, Ahmedabad, initiated a special study for estimation of Above Ground Biomass (AGB) at pan-India level, using L- band of Synthetic Aperture Radar (SAR) data.
Mapping of Climate Change Hotspots in Indian Forests: FSI in collaboration of with Birla Institute of Technology & Science (BITS) Pilani, Goa Campus has performed a study based on 'Mapping of Climate Change Hotspots in Indian Forests'. The collaborative study was carried out with the objective to map the climatic hotspots over the forest cover in India, using computer model-based projection of temperature and rainfall data, for the three future time periods i.e. year 2030, 2050 and 2085.
News Crux Miscellaneous
Odisha Tops in 'India Skills 2021' National Competition
---
Odisha has topped the medal chart with 51 winners, followed by Maharashtra (30) and Kerala (25) at the recently concluded 'India Skills 2021' National Competition.
The event was organised in New Delhi by the National Skill Development Corporation (NSDC).
The competition saw participation in 54 skills such as beauty therapy, concrete construction work, visual merchandising, car painting, graphic design technology, welding, health and social care, floor and wall tiling, among others.
The winners at the India Skills 2021 nationals will also get an opportunity to represent India at World Skills International Competition, set to take place in October 2022 in Shanghai, China.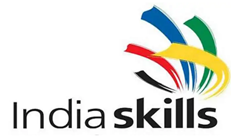 News Crux Appointment & Resignation
S. Somanath Appointed New Chairman of ISRO
---
Eminent rocket scientist S Somanath has been appointed the new chairman of the Indian Space Research Organisation (ISRO) as well as the Space Secretary.
He succeeded K Sivan who completed his extended tenure as ISRO chief.
His appointment as the Space Secretary and the Space Commission Chairman is for a combined tenure of three years from the date of joining of the post.
The post of the ISRO chairman, the Space Secretary and the Space Commission chief is usually held by one person only.
Mr Somanath is the 10th chairman of ISRO.
Prior to this, he was Director of Vikram Sarabhai Space Centre (VSSC).
Mr Somanath is an expert in the area of system engineering of launch vehicles.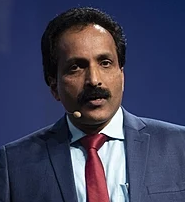 Current News National Miscellaneous
'National Innovation Week'
---
From 10th – 16th January, 2022, Ministry of Education (MoE), AICTE and Ministry of Commerce & Industry are jointly organising 'National Innovation Week' as part of 'Azadi Ka Amrit Mahotsav' to commemorate 75 years of India's independence.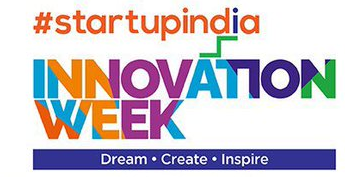 Key Highlights
The Innovation week will highlight various initiatives undertaken to spread awareness to promote innovation and entrepreneurship in India.
75 innovative technologies selected from various programs such as National Innovation Contest, Smart India Hackathon, YUKTI2.0 and Toycathon conducted by the Ministry of Education will participate in e-exhibition and demonstrate their innovations.
Multiple key note sessions and panel discussions will be organized on emerging areas related to innovation and entrepreneurship.
A 2 days long e- Symposium on 'Building Innovation Ecosystem in Educational Institutions' is being held on 11th and 12th January 2022 by the Ministry of Education.
Being held virtually, it will see huge participation from academic institutions, schools, industry, startups and investor community.
The Innovation week will inspire young innovators to solve the problems faced by society through constructive ideas and address upcoming challenges.
It will further encourage educational institutes to focus on building innovation eco-system within their campuses.
With India witnessing an exponential growth in terms of number of startups, concerted efforts to create holistic innovation culture will pave the way for realisation of Atmanirbhar Bharat and a 5 trillion-dollar economy.
The Innovation Week is an opportunity for all innovators to showcase their work and inspire the young minds to take their entrepreneurial journey more seriously so that India can emerge as a global innovation and startup hub.
News Crux Obituary
President of European Parliament David Maria Sassoli Passed Away
---
On 11 January, 2022 Italian politician and journalist who served as the president of the European Parliament from 3 July 2019, has passed away.
After David Maria Sassoli's death, Roberta Metsola Tedesco Triccas - a Maltese politician has been serving as the acting President of the European Parliament.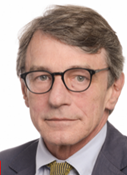 About European Parliament
The European Parliament (EP) is one of three legislative branches of the European Union and one of its seven institutions.
Together with the Council of the European Union, it adopts European legislation, commonly on the proposal of the European Commission. The Parliament is composed of 705 members (MEPs). It represents the second-largest democratic electorate in the world (after the Parliament of India).
News Crux Important Days/Weeks
12 January: National Youth Day
---
January 12, the birth anniversary of India's greatest philosopher and spiritual leader, Swami Vivekananda is observed as National Youth Day.
This year, to mark his birth anniversary, the 25th National Youth Festival is being organized in Puducherry.
The National Youth Festival aims to shape minds of India's youth and transform them into a united force for nation-building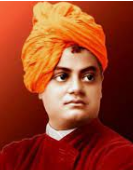 About Vivekananda
Swami Vivekananda was the chief disciple of 19th century mystic and yogi Ramakrishna Paramhansa.
He founded the Ramakrishna Math, a monastic order based on his guru's teachings in Kolkata and a worldwide spiritual movement known as the Ramakrishna Mission based on the ancient Hindu philosophy of Vedanta.
Vivekananda is credited with contributing to a revival of modern Hinduism and inspiring nationalist consciousness during colonial rule. But he is best known for his famous 1893 speech where he introduced Hinduism to the Western world in Chicago.
Sports In News Cricket
ICC Men's Player of the Month (December 2021)
---
The International Cricket Council (ICC) on January 10 announced Ajaz Patel as the winner of the ICC Men's Player of the Month Award for December 2021.
Ajaz Patel (New Zealand) made history in December 2021, when he picked up 10 wickets in an innings against India at Wankhede, becoming only the third player in Tests to achieve that feat after Jim Laker and Anil Kumble.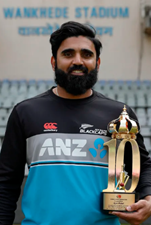 Current News Indian Economy Banking & Finance
Urjit Patel appointed as Vice-President of AIIB
---
Former Reserve Bank of India (RBI) governor Urjit Patel has been appointed as a vice-president of the Asian Infrastructure Investment Bank (AIIB), a Beijing based multilateral development bank.
He will succeed outgoing Vice President D J Pandian.
He will be one of the five Vice Presidents of the AIIB with a three-year tenure.
Urjit Patel was the 24th Governor of the Reserve Bank of India (RBI) succeeding Raghuram Rajan in September 2016 and was with RBI till December 2018.
Jin Liqun is a Chinese politician, banker, and professor is the current President of AIIB.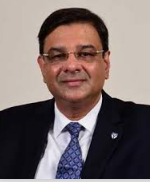 AIIB & India
India is a founding member of the Asian Infrastructure Investment Bank (AIIB) with the 2nd highest voting share after China.
India has emerged as AIIB's biggest beneficiary by obtaining $6.8 billion funding for 29 projects.
AIIB has funded projects across sectors in India especially in transport and energy sectors. In December, AIIB approved the $150 million "Chennai City Partnership: Sustainable Urban Service Program" aiming to strengthen institutions and improve the quality and financial sustainability of selected urban services in Chennai.
Also, the AIIB and the Asian Development Bank (ADB) in Manila are processing a $2 billion loan request from India to purchase 667 million Covid-19 jabs.
Members of AIIB
Except the US and Japan, most of the developed and developing countries have joined the bank. In late December, the AIIB approved the application of Iraq to join, becoming the bank's 51st regional member to bring its membership to 105.
News Crux Persons In News
Fatima Sheikh: India's first Muslim Woman Teacher
---
On 9th January 2022, Google celebrated educator and feminist icon Fatima Sheikh, who is widely considered to be India's first Muslim woman teacher, with a doodle.
Sheikh, with social reformers Jyotirao and Savitribai Phule, co-founded the Indigenous Library in 1848, one of India's first schools for girls.
She met great resistance from the dominant classes who attempted to humiliate those involved in the Satyashodhak movement.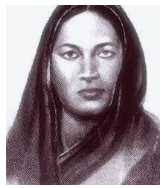 Satyashodhak Samaj
Satyashodhak Samaj was a social reform society founded by Jyotiba Phule in Pune, Maharashtra, on 24 September 1873. It espoused a mission of education and increased social rights and political access for underprivileged groups, focused especially on women, Shudras, and Dalits, in Maharashtra. The Samaj disbanded during the 1930s as leaders left to join the Indian National Congress party.
The Indian government shone new light on Fatima Sheikh's achievements in 2014 by featuring her profile in Urdu textbooks alongside other trailblazing educators.
Sports In News Chess
FIDE World Rapid Championship 2021
---
The 2021 World Rapid Championship was organized at Warsaw, Poland from December 26 through December 30.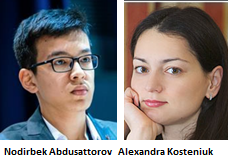 Winners
Men's: GM Nodirbek Abdusattorov (Uzbekistan) won the champion. Ian Alexandrovich Nepomniachtchi (Russia) came second, while Magnus Carlsen (Norway) –the winner of previous title (2019) came third. The event did not take place in 2020 due to Covid 19. Viswanathan Anand from India won this title in 2017 at Riyadh (Saudi Arabia).
Women's: GM Alexandra Kosteniuk (Russia) won her first Women's World Rapid Chess Championship title after coming in second in 2012, 2014, and 2016.
News Crux Awards In News
Golden Globe Awards 2022
---
The 79th Golden Globe Awards honored the best in film and American television of 2021, as chosen by the Hollywood Foreign Press Association (HFPA).
The ceremony took place on January 9, 2022.
Two of the films namely The Power of the Dog and the West Side Story, won the most number of awards with 3 each.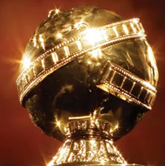 Major Awards
Best Film (Drama): The Power of the Dog
Best Film (Musical or Comedy): West Side Story
Best Actor (Drama): Will Smith for King Richard as Richard Williams
Best Actress (Drama): Nicole Kidman for Being the Ricardos as Lucille Ball
Best Director: Jane Campion for The Power of the Dog
PIB News National
24th National Conference on e-Governance 2021
---
The Department of Administrative Reforms & Public Grievances (DARPG) and Ministry of Electronics & Information Technology (MeitY), Government of India, in association with the State Government of Telangana organized the 24th Conference on e-Governance (NCeG) 2021 on 7th – 8th February 2022 at Hyderabad, Telangana.
The theme of this Conference was "India's Techade: Digital Governance in a Post Pandemic World".
'Hyderabad Declaration' on e-Governance adopted after 2 days of intensive deliberations.
Hyderabad Declaration
The Conference resolved that Government of India and State Governments shall collaborate to:
Citizen Services: Transform citizen services through use of technology by leveraging the artifacts of India Stack that include Aadhaar, UPI, DigiLocker, UMANG, e Sign and consent framework.
Public Digital Platforms: Fast track the implementation of the national level public digital platforms in key social sectors viz. Health, Education, Agriculture, etc. by adopting open interoperable architecture for joined up connected services. To bring citizens and government closer through digital platforms.
Data Governance Framework: Operationalize the data governance framework to facilitate data sharing within Government entities as also make available all data on data.gov.in except for a negative list. Enable protocols for data collection, data harvesting, data privacy, data anonymization, data security, and data preservation that can help build a data economy.
Foster use of Emerging Technology: Foster responsible use of emerging technology such as Artificial Intelligence, Machine Learning, Blockchain, 5G, Augmented Reality, Virtual Reality, etc. for Social Empowerment. Make India the global hub for emerging technology through creation of large pool of skilled resources on futuristic technologies.
Future Ready Infrastructure: Ensure resilient Government Infrastructure with robust technological solutions to withstand pandemic like disruptions.
Research and Development: Foster a spirit of research and development and process reengineering in ongoing government services
Good Governance: Uplift good governance to higher level through healthy competition among States and UTs and among Central Ministries by benchmarking services.
Improving e-Governance: NeSDA 2021 to be adopted in collaboration with MeITY for improving e-Governance landscape. Adoption of e-office version 7.0 in all ministries and departments
Redressal of Public Grievances: Integration of all State/District portals with CPGRAMS for seamless Redressal of Public Grievances.
Technology for Service Delivery: Use technology for propagating end to end service delivery without human interference to the citizen at the grass root level
Digital Governance: Make "digital" the primary aspect of government service design and delivery and provide requisite infrastructure to achieve that.
Current News Science & Technology
HD73619: A Binary Star with Heartbeat but No Pulsation (Magnetic Field)
---
A group of Indian and international scientists have spotted a peculiar binary star that shows heartbeat but no pulsations, contrary to the norm of binary stars sporting both heartbeats as well as pulsations.
This star is called HD73619 in Praesepe (M44), located in the Cancer constellation, one of the closest open star clusters to the Earth.
A total of about 180 heartbeat stars are known to date.
Hertbeat: The name 'Heartbeat' stems from the resemblance of the path of the star to an electrocardiogram of the human heart. These are the binary star systems where each star travels in a highly elliptical orbit around the common centre of mass, and the distance between the two stars varies drastically as they orbit each other.
When the stars are at closest passage of binary systems, a sudden increase in integrated brightness with amplitude of the order of several parts-per-thousand (ppt) is observed. As the components move apart, the light variation falls and finally becomes flat, indicating that combined flux is reduced, resulting in alternating peaks and troughs in their light curves.
Pulsation: The pulsational activity of such stars is due to the oscillations in the component stars when they are at their closest approach.
The scientists have found that HD73619 is the first member of heartbeat systems in binary chemically peculiar stars that do not show any pulsational/vibrational activity at their closest approach.
Chemically peculiar stars are those stars which have an unusual abundance of elements heavier than hydrogen and helium on the surface. Their data also revealed that the newly discovered heartbeat star exhibits either very weak or no magnetic field.
News Crux Obituary
Kannada Poet Chandrashekhar Patil Passes Away
---
Noted Kannada poet Chandrashekar Patil popularly known as "Champa" has passed away on 10 January 2022.
He was considered one of the foremost voices of the progressive literary Bandaya movement that sought to make poetry a weapon against social and economic injustice.
Patil was a recipient of the Karnataka Sahitya Akademi Award for Poetry in 1989 and the Karnataka state government's Pampa Award in 2009.

News Crux Important Days/Weeks
9 January: Pravasi Bhartiya Divas
---
The Pravasi Bhartiya Divas (PBD) is celebrated to mark the contribution of the Indians residing abroad in the development of the land of their origin.
January 9 was chosen to celebrate PBD as Mahatma Gandhi had returned to India from South Africa, on this day in 1915.
Since 2015, PBD's format has been revised to celebrate the PBD once every two years and to hold theme-based PBD Conferences during the intervening period with participation from overseas diaspora experts, policymakers and stakeholders.

News Crux Important Days/Weeks
26th December: "Veer Baal Diwas"
---
On 9th January 2022, the auspicious occasion of Guru Gobind Singh Jayanti, the Government of India has declared to commemorate 26th December as "Veer Baal Diwas" in the honour of the supreme sacrifice made by Sahibzada Zorawar Singh and Sahibzada Fateh Singh, the younger sons of the 10th Sikh Guru Govind Singh Ji.
They sacrificed their life on 26th December, 1705 at the tender age of 9 and 6 years respectively to defend the dignity and honour of Sikhism.
News Crux Defence/Military Exercises
Sea Dragon 2022
---
India and its partners in the Quadrilateral Security Dialogue or Quad along with Canada and South Korea are participating in the multinational exercise Sea Dragon at Guam in the Western Pacific.
The exercise, primarily focused on anti-submarine warfare (ASW) training, will involve more than 270 hours of in-flight training and activities ranging from tracking simulated targets to tracking a US Navy submarine. Each event will be graded and the country scoring the highest points will receive the Dragon Belt award.
The wargame, being held at Andersen Air Force Base in Guam, includes contingents from the Indian Navy, the US Navy, Royal Australian Air Force, Royal Canadian Air Force, Japan's Maritime Self-Defense Force and the South Korean Navy.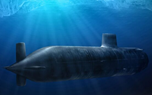 News Crux Awards In News
National Water Awards 2020
---
On 7th January 2021, the Union Jal Shakti Ministry announced 3rd National Water Awards-2020.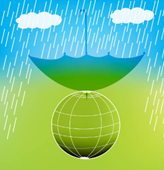 (Image Source: gettyimages.in)
Best State: In the Best State category, Uttar Pradesh has been awarded first prize, followed by Rajasthan and Tamil Nadu.
Water Statistics in India
India's current water requirement is estimated to be around 1,100 billion cubic meters per year, projected to go up to 1,447 billion cubic meters by 2050.
While India has more than 18% of the world's population, it has only 4% of world's renewable water resources.
About the Award
The first National Water Award was launched by the Jal Shakti Ministry in 2018 to recognize and encourage exemplary work and efforts made by States, Districts, individuals, organizations, etc. across the country in attaining the government's vision of a 'Jal Samridh Bharat'.
News Crux Appointment & Resignation
T S Tirumurti assumes Chair of Security Council Counter-Terrorism Committee
---
On 4th January 2022, India's permanent representative to the United Nations, TS Tirumurti assumed the Chair of the Security Council Counter-Terrorism Committee for 2022.
Earlier, India had chaired this Committee in the Security Council in 2011-12.
In 2021, India has been asked to Chair three important Committees of the Security Council, which include the Taliban Sanctions Committee, Counterterrorism Committee, and the Libyan Sanctions Committee.
India is currently a non-permanent member of the 15-nation Security Council and its 2-year term will end this year on December 31.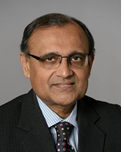 About Counter-Terrorism Committee
The United Nations Counter-Terrorism Committee was established by Resolution 1373 (2001) on 28 September 2001 in the aftermath of the 9/11 terrorist attacks.
According to the United Nations, the committee is tasked with monitoring the implementation of resolution 1373 (2001), which requested countries to implement a number of measures intended to enhance their legal and institutional ability to counter terrorist activities at home, in their regions, and around the world.
The Counter-Terrorism Committee comprises all 15 members of the Security Council including- India, France, Russia, United Kingdoms, the United States, Vietnam, Norway, Nigeria, Tunisia China among others.
Current News Indian Economy Infrastructure
BIS completes 75 Years
---
Bureau of Indian Standards (BIS) has completed 75 glorious years of its existence on 6th January 2022.
Through its core activities of Standardization and Certification, BIS has been contributing to national economy from past 75 years.
Both the Nation and BIS will be completing 100 years in 2047.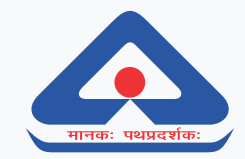 About BIS
The Bureau of Indian Standards (BIS) is the National Standards Body of India under Department of Consumer affairs, Ministry of Consumer Affairs, Food & Public Distribution, Government of India.
It is established by the Bureau of Indian Standards Act, 2016 which came into effect on 12 October 2017.
The Minister in charge of the Ministry or Department having administrative control of the BIS is the ex-officio President of the BIS.
Functions of BIS
BIS is the National Standard Body of India for the harmonious development of the activities of standardization, marking and quality certification of goods and for matters connected therewith or incidental thereto.
BIS has been providing traceable and tangible benefits to the national economy in a number of ways – providing safe reliable quality goods; minimizing health hazards to consumers; promoting exports and imports substitute; control over proliferation of varieties etc. through standardization, certification and testing.
A Brief History of ISI/BIS
The Institution of Engineers (India) prepared the first draft of the Constitution of an Institution which could take up the task of formulation of National Standards. This lead to the Department of Industries and Supplies issuing a memorandum on 3rd September 1946, formally announcing the setting up of an organization called the 'Indian Standards Institution (ISI).
ISI came into being on the 6th January 1947 and in June 1947 Dr. Lal C. Verman took over as its first Director.
Bureau of Indian Standards (BIS) came into existence, through an Act of Parliament dated 26th November 1986, on 1st April 1987, with a broadened scope and more powers; taking over the staff, assets, liabilities and functions of erstwhile ISI.
National Standards Body of India
A new Bureau of Indian Standards (BIS) Act 2016 was notified on 22 March 2016, has been brought into force with effect from 12 October 2017. The Act establishes the Bureau of Indian Standards (BIS) as the National Standards Body of India.
Current News Indian Economy Banking & Finance
Airtel Payments Bank has been categorised as Scheduled Bank
---
Airtel Payments Bank has been categorised as a scheduled bank by the Reserve Bank of India (RBI).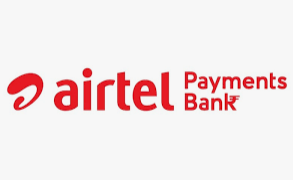 Meaning of Scheduled Bank
The banks in the Indian banking system are sub categorized as Scheduled Banks, Non-Schedule Banks, Private Banks and Public Banks.
Scheduled banks are those banks that are listed under Schedule II of the Reserve Bank of India Act, 1934.
The bank's paid-up capital and raised funds must be at least Rs. 5 lakh to qualify as a scheduled bank. These banks are liable for low interest loans from the RBI.
They also have membership in clearing houses.
They also have numerous obligations to fulfil such as maintaining an average daily Cash Reserve Ratio with the central bank.
Types of Scheduled Banks in India
The banks listed in Schedule II are further classified as –
Scheduled Commercial Public Sector Banks
SBI and its associates
Scheduled Commercial Private Sector Banks
Old Private Banks
New Private Sector Banks
Scheduled Foreign Banks in India
Main Functions of Scheduled Banks
Acceptance of deposits from the public
Provide demand withdrawal facility
Lending facility
Transfer of funds
Issue of drafts
Provide customers with locker facilities
Dealing with foreign exchange
Differences between a Scheduled Bank and Non-Scheduled Bank
| | |
| --- | --- |
| Scheduled Bank | Non-Scheduled Bank |
| They are listed in the second schedule of the RBI Act. | They are not listed in the second schedule of the RBI Act. |
| These have a paid up capital of Rs. 5 lakhs or more and comply with all the requirements of the RBI. | There is no such condition that needs to be fulfilled for it to be considered a non-scheduled bank. |
| They maintain a cash reserve ratio with RBI. | They maintain the CRR amount with themselves. |
| They are authorized to borrow funds from the Reserve Bank of India. | |
| They are comparatively more financially stable. | |
PIB News Infrastructure
Smart Cities and Academia towards Action & Research (SAAR)
---
The Smart Cities Mission, MoHUA has launched "Smart cities and Academia Towards Action & Research (SAAR)" program.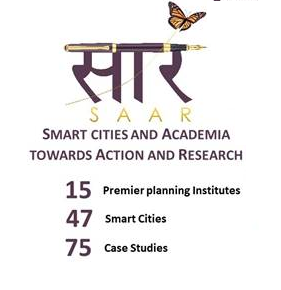 It is a joint initiative of MoHUA, National Institute of Urban Affairs (NIUA) and leading Indian academic institutions of the country.
Under the program, 15 premier architecture & planning institutes of the country will be working with Smart Cities to document landmark projects undertaken by the Smart Cities Mission.
The documents will capture the learnings from best practices, provide opportunities for engagement on urban development projects to students, and enable real-time information flow between urban practitioners and academia.
The Smart Cities Mission's urban projects are lighthouse projects to other aspiring cities. Since the start of the Mission in 2015, the 100 Smart Cities have been developing a total of 5,151 projects with an investment of Rs. 2,05,018 crore.
The first activity envisaged under SAAR is to prepare a compendium of 75 landmark urban projects in India under the Smart City Mission. These 75 urban projects are innovative, multi-sectoral, and have been implemented across geographies. The program marks the 75th anniversary of India's independence, with the idea to showcase country's best practices and on-ground achievements. The compendium will act as a first point of reference for future research.
Current News National
Draft 'National Air Sports Policy'
---
On 2 January 2022, the Ministry of Civil Aviation has released draft National Air Sports Policy (NASP) for public feedback.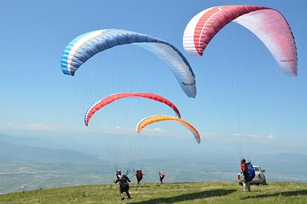 Key Features of the Draft National Air Sports Policy
NASP 2022 covers sports like aerobatics, aeromodelling, amateur-built and experimental aircraft, ballooning, drones, gliding, hang gliding and paragliding; microlighting and paramotoring; skydiving and vintage aircraft.
The vision is to make India one of the top air sports nations by 2030. The mission is to provide a safe, affordable, accessible, enjoyable and sustainable air sports ecosystem in India.
NASP 2022 seeks to leverage India's huge potential for air sports given its large geographical expanse, diverse topography and fair weather conditions.
An Air Sports Federation of India (ASFI) will be established as the apex governing body.Associations for each air sport will handle day to day activities e.g. Paragliding Association of India or Skydiving Association of India etc.
The air sports associations shall be accountable to ASFI with respect to the regulatory oversight and for providing safe, affordable, accessible, enjoyable and sustainable conduct of their respective air sport.
ASFI shall represent India at FAI and other global platforms related to air sports. Greater participation and success of Indian sportspersons in global air sports events will be facilitated.
The Fédération Aéronautique Internationale (FAI), headquartered in Lausanne, Switzerland is the world governing body for air sports.All competitions in India will be conducted as per the guidelines laid down by FAI.
Current News Ecology & Environment Pollution
Carbon Capture and Storage
---
It involves the capture of carbon dioxide (CO2) emissions from industrial processes, such as steel and cement production, or from the burning of fossil fuels in power generation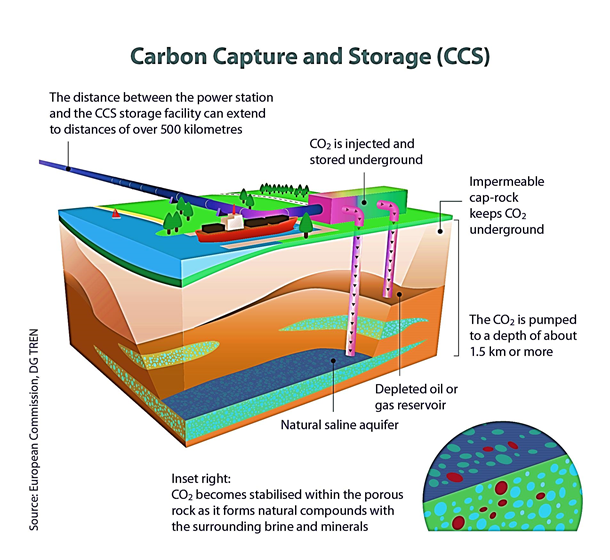 3 Step Process
Capture: The CO2 is separated from other gases produced in industrial processes, such as those at coal and natural-gas-fired power generation plants or steel or cement factories.
Transport: The CO2 is then compressed and transported via pipelines, road transport or ships to a site for storage.
Storage: finally, the CO2 is injected into rock formations deep underground for permanent storage.
Does it help in reducing global warming?
If done on the scale required, it would definitely help reduce global warming.
In 2019 (the pre-pandemic year), the world emitted 36.7 billion tons of carbon dioxide.
Today, CCS projects are negligible in comparison with the emissions.
Where are carbon emissions stored in CCS?
Possible storage sites for carbon emissions include saline aquifers or depleted oil and gas reservoirs.
These typically need to be 1km or more under the ground. As an example, a storage site for the proposed Zero Carbon Humber project in the UK is a saline aquifer named 'Endurance', which is located in the southern North Sea, around 90km offshore.
Endurance is approximately 1.6km below the seabed and has the potential to store very large amounts of CO2.
---